Is dad neglecting his skin again? Give the gift of self care this Father's Day with Nuture
All too often men neglect their skin and fail to give it the love and attention it deserves. So after everything that our dads have done for us, this Father's Day is the perfect opportunity to remind him that he needs to take care of himself too!
Nuture offers a range of skincare products designed to nourish scars, stretch marks, dry skin and post blemish marks. Whether your dad has a scar that needs some TLC or his skin is in dire need of hydration, these natural products from Nuture will be sure to show how much you care.
• Nuture Nourishing Skin Treatment Oil, RRP £8.99 for 50ml or RRP £17.99 for 150ml: A super effective treatment for improving the appearance of old and new scars, stretch marks as well as dry skin. This oil has a lightweight texture, which is easily absorbed into the skin and improves tone and texture as well as replenishing hydration for improved elasticity.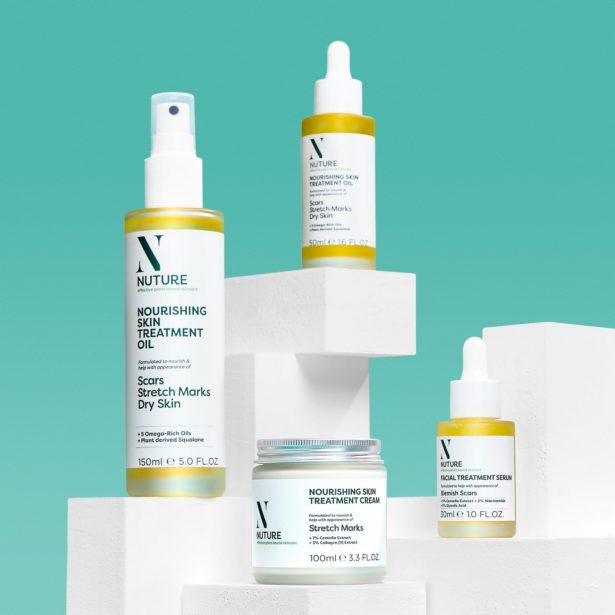 • Nuture Facial Treatment Serum, RRP £15.99: The serum helps to soothe skin and reduce post-blemish marks and hyperpigmentation. With ingredients including Niacinamide and the exfoliating miracle Glycolic Acid this Facial Serum is a super effective treatment. The serum also helps to reduce the appearance of oily skin and dark spots and nourishes the skin to provide a more even skin tone.
• Nuture Nourishing Skin Treatment Cream, RRP £12.99: Our rich textured cream is crafted with ultra-nourishing Shea Butter & Coconut Oil to improve the appearance of all types of stretch marks, and help with the development of new ones. With Omega-Rich Oils, it works to provide intense moisturisation and elasticity, while also helping to improve tone and texture leaving the skin firmer and more supple.