T-Shirts >> Spring Bank Holiday essential, Catapult Clothing, a clothing brand focused on vintage inspired, original design for both children and adults.
T-shirts: www.catapultclothing.com/collections/adult-t-shirts
We're hoping that the weather holds out over the BH weekend and that t-shirts are going to be one of the essentials! Fans of Catapult designs include England scrum-half Ben Youngs. See a picture of him in their 'Brave' Tshirt along with some more images above and below.
T Shirts are priced at £18 and are available from catapultclothing.com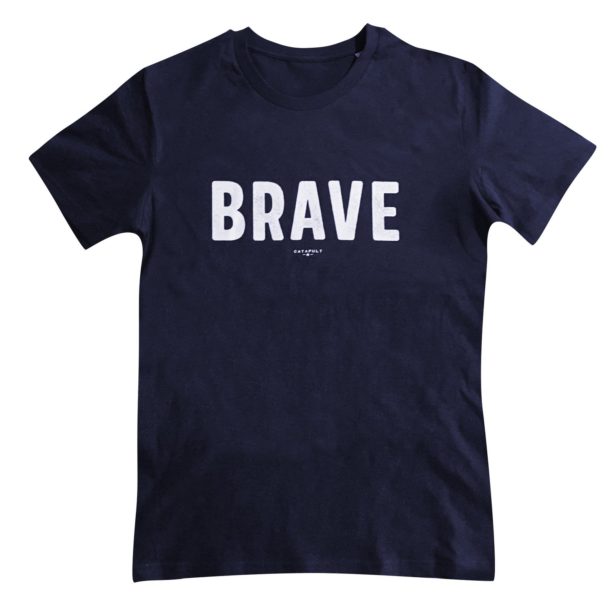 • Legend T-Shirt – Ice Blue £18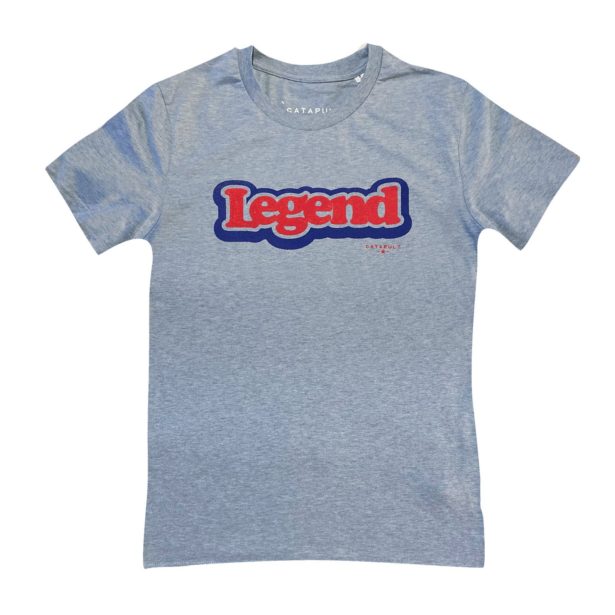 A 3 night family break this summer in London Docklands – from £350 at Crowne Plaza London Docklands


Spend much-needed time with the family this summer on the London riverside and enjoy three nights away, including tickets for the Emirates Cable Car, when you book a family break at Crowne Plaza Docklands. Check into a spacious family room, with free soft drinks for kids and a bottle of wine for adults on arrival. Kids can dive into the 14-metre heated pool, whilst adults can book a fitness class or relax in the sauna. Take a short stroll to the cable car and board for an amazing sunset view of the London skyline. Share a delicious dinner at the Dockland's Bar and Grill. Then let little ones get a good night's rest, whilst adults can enjoy a drink on the riverside. Accommodation from £350 for three nights. Book during summer holidays. Offer only available for three nights in family room. 1 set of family return tickets on Emirate Cable Car. Free parking throughout stay. To book, call 0208 0552000 or visit www.cpdocklands.co.uk
May Bank Holiday + any kind of weather = BBQ time. And Coombe Farm Organic in Somerset has launched its new BBQ range. Based on a stunning estate, the team have a minimal waste philosophy and want to encourage people to eat less meat but choose better quality.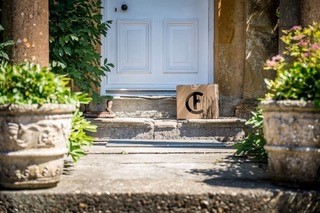 Details below of the sizzling summer range!

Perfect for alfresco dining with loved ones, Coombe Farm Organic is launching a new range of organic BBQ meat boxes and a classic summer BBQ collection. Whether you love the sizzle of a sumptuous steak, skewering kebabs and koftas, layering the ultimate burger, or relish the slow cooking a classic brisket, the team at independent Coombe Farm Organic in Somerset has carefully selected the choicest cuts to make your barbecue sensational.

The organic meat is blast frozen at the point of butchery locking in all the freshness, flavour and nutritional value. Delivered frozen in perfect portion sizes, the organic meat can be bought ahead giving ultimate convenience – no need to worry about the weather! To make life easier, you can also add organic condiments, burger buns and seasoning spice rubs.

Lee Hughes, Head of Butchery at Coombe Farm Organic comments, "We're Soil Association accredited so you can be confident that every process from farm to fork, is carefully managed with rigorous standards. Our fields are not spread or sprayed with weedkillers or fertilizers and all our animals are ethically reared, living active, free-range lives on sustainable farms. Our butchery team minimise any potential waste by making the most of every carcass and we only add the finest organic herbs and spices to enhance the taste of the slow grown meat in our sausages and burgers. Whether you're after classic crowd-pleasers or want to show off your grill skills to the max, because our organic meat is packed full of more flavour than conventionally farmed meat, you can look forward to savouring every mouthful."
Highlights of the new organic BBQ range include –

Organic Barbecue Boxes The Coombe Farm Organic team have curated a selection of organic meat and essentials for your barbecue for the complete alfresco dining experience. As the meat is delivered frozen, ordering a box is perfect to help with planning ahead or versatile for spontaneous gatherings. There is a 10% saving built into the price of each box.
The Small Organic Barbecue Box – £45 includes:
Organic Beef Sirloin Steak 225g x 2
Organic Chicken Drumsticks 480g
Organic Diced Lamb for Kebabs 250g
Organic Diced Steak for Kebabs 250g
Organic Pork Sausages 66g x 6
Organic Beef Burgers 140g x 2
Organic Tomato Ketchup 270ml x 1




The Large Organic Barbecue Box – £94 includes:
Organic Chicken Legs 250g x 8
Organic Chicken Drum Sticks 480g
Organic Chicken Wings 1kg
Organic Pork Spare Ribs 500g
Organic Beef Burgers 140g x 4
Organic Chicken Burgers 140g x 4
Organic Pork Sausages 66g x 6
Organic Diced Lamb for Kebabs 250g
Organic Diced Steak for Kebabs 250g
Organic Tomato Ketchup 270ml
Organic Dijon Mustard 270ml
Organic White Rolls x 8

The Organic Barbecue Staples Box – £17.50, includes:
Organic Beef Burgers 140g x 4
Organic Pork Sausages 66g x 6
Organic White Rolls x 4
Organic Tomato Ketchup 270ml

Organic Ribs & Wings
Organic Duck Wings – Serves 2, 575g (pack of 4), £4.99. Grown slowly in a free-range system following Soil Association regulations, our ducks live natural and active lives grazing, flapping and dabbling at will. This helps them develop robust skeletons and powerful muscles resulting in flavour and hearty texture. The dark yet sweet meat works beautifully with spicy or fruity flavours and there's a surprisingly rewarding amount of meat to pick off our duck wings.
Organic Pork Ribs – Serves 2, 500g, £6.95. Well known as a deep-south barbecue staple or a sticky-fingered Chinese classic, organic spare ribs are versatile and juicy. We supply our ribs in sheets so you can choose to cook them as a joint or chop them up into individual bones.

Organic Beef Short Ribs – Serves 3, 2 x 350g, £10.50. Cut from between the flank and brisket on the lower side of the beef carcass, beef short ribs are meaty and hearty, perfectly layered with thick marbled meat and soft melting fat. They'll happily absorb strong or spicy flavours so try marinating them overnight to maximise complex flavours.

Showstopping Joints

Organic Pork Boston Butt – Serves 8, 2kg, £32.00
Cook low and slow, this is the perfect joint for juicy pulled pork because of its delicious fat marbling to keep the meat moist and tender while cooking. Pair with a classic BBQ sauce and serve in crusty rolls. Add a crunchy slaw and buttered corn for a showstopper for your BBQ feast.

Organic Spatchcock Chicken – Serves 6, 1.9kg, £22.45
Our organic birds are reared in Pembrokeshire and are fully free range and eat a wholly natural diet, free from growth promoters or unnecessary drugs. Let the spatchcock chicken soak up a marinade before cooking – try flavours of olive oil, thyme and lemon or opt for hot chilli with garlic, lemongrass, and sesame oil. It will take about 30 minutes to cook over white hot coals – keep an eye open and move it around to avoid the skin charring.

Organic Butterflied Leg of Lamb – Serves 4, 1kg, £23.00
Our expert butchers have meticulously removed the bones, leaving the various muscles of the leg joined and with a thin layer of superficial fat. It can be cooked flat on the BBQ to give it a crispy skin and pink juicy meat. Marinate the meat overnight in lemon juice, olive oil, fresh mint, oregano and garlic. Season then sizzle over white-hot coals turning once or twice until the skin is crisp and the internal temperature is about 52 degrees centigrade. Wrap the meat in foil and let it rest for about 20 minutes. During this time it will continue to cook in the residual heat. Carve across the grain and serve with a lush tomato salad and mango salsa.


Organic Point-End Brisket – Serves 8, 2kg, £26.50
The ultimate crowd-pleaser, point-end brisket comes from the chest area of the cow near the front legs. This is the main muscle that supports the weight of the animal as it stands and moves around, making it a hard-worked muscle with high fat content. Cook low and slow for melt in the mouth delicious meat that is easily shredded with a fork.
Sizzling Steaks All the steaks are cut from organic grass-fed beef reared on the Coombe Farm estate and are matured on the bones to deliver pure, distinctive flavour every time. Choose from organic beef rib-eye, organic sirloin on the bone, organic beef flat iron, organic beef picanha or organic beef hangar steak. Prices start from £6.00 per steak.



Organic Burgers As well as classic organic beef, organic retired dairy beef, organic chilli beef burgers, and organic pork and rosemary burgers, choose from:

Organic Borough Broth Co. Beef Burgers – Serves 2, 2 x 140g, £5.00
A splash of rich and intensely flavoured beef stock has been added to our organic beef mince resulting in a moist burger full of intense and succulent beefy flavour. Cook on a super-hot griddle or over hot white coals until the outside is golden brown and there is just a blush of pink inside. Add thinly sliced avocado and a crumbling of blue cheese or cut through the beef richness with some sweet pickled red cabbage or a zesty citrus dressed salad.
Organic Lamb and Mint Burgers – Serves 2, 2 x 140g, £5.50
Our sheep are grass fed and we don't feed them any concentrate or grains. This is because ruminant animals are perfectly adapted to get all the ingredients they need from grass. We finely grind our lamb mince to give a meaty burger with a great texture and they are not bulked out with breads or cereals as filler so they don't crumble on cooking. Try as an alternative to beef burgers served in a warm pitta with a drizzle of tzatziki and an olive-packed Greek salad or serve with rosemary roasted sweet potato fries and a zesty minted mayo.

Organic Beef Koftas – 4 x 100g, £4.75
Made with a combination of smoked brisket and unsmoked chunk and flank, these koftas pack a punch. Cook them quickly – a couple of minutes on each side is all that is needed and serve in a flatbread with a spicy cabbage slaw or lemon dressed crisp green salad.

Organic Sausages
Choose from a variety of organic sausages made from organic pork, lamb, beef, venison and chicken. Whether you like to pop your bangers on the barbecue or prefer to oven bake, the delicious sausages will be sensational with their natural tasty flavour enhanced with a little organic herbs and spices.

For information about the new Coombe Farm Organic barbecue range, cooking tips, recipes and to order visit www.coombefarmorganic.co.uk

To find out more about life on the farm follow CFO on Instagram @coombefarmorg
WALKING FESTIVALS GO ONLINE WITH THE SUPPORT OF OUTDOORACTIVE


Economic and wellbeing benefits maintained with virtual festival

www.outdooractive.com

Walking festivals may not be as high profile as Glastonbury, but they make a significant economic and wellbeing contribution to rural communities, and they too need to adjust to the impact of coronavirus in order to survive. Outdooractive (www.outdooractive.com/) has launched a 'virtual walking festival' initiative to help festivals offer self-guided walks this summer and support local businesses.

Craig Wareham, CEO UK of Outdooractive, Europe's largest digital outdoor tourism platform, says that many popular festivals were cancelled in 2020 and was keen to support the organisers, often volunteers, keep the tradition alive this year.

He says: "We have contacted about 50 festivals to offer our support in making some of their most popular circular walks from previous years available as self-guided routes online through our site or on a phone through the Outdooractive app. Routes can also be printed or exported as a GPX file for use on other devices such as Garmin GPS units.

"On our platform we can highlight the local businesses, such as pubs and cafés, that normally support the festival and add branding for the festival with their logo and links to social media to make it easy for walkers to find the routes and keep in touch with developments if live events become possible."

In discussions with the organisers, it has been found that many have been considering going 'virtual' but are struggling with limited resources. The digital routes created by the Outdooractive team can be followed using a free version of its app making it easy for the organisers to share favourite walks.

By using a bit of code called a widget the routes can also be displayed on the festival website to create an instant Virtual Walking Festival featuring a number of colourful walks with mapping, turn-by-turn instructions and points of interest.

One of the festivals to benefit is The Shropshire Way 80k, a cross-country marathon event that raises money for local charity Grow Cook Learn. Organiser Grant Wilson says:

"We are still planning to hold the festival on Saturday 14th August 2021 but as the situation is so changeable it is difficult to plan.

"By having some walks online as a taster and working with Outdooractive to reach a wider audience we hope to encourage people to visit as permitted if the guided walks are not possible, keeping the tradition going."

"The event focusses on local food and all entrants will be served a true taste of Shropshire as they pause in out checkpoints, with Shropshire Fidget Pies, a beef stew served in a barn high in the hills and local whinberries on offer too".

Walking Festivals have many benefits, they promote attractions and encourage visitors to stay overnight in local B&Bs and hotels, increasing the footfall for local shops, pubs and restaurants. They also stimulate the improvement of amenities for residents such as making routes more accessible.
KEEP COOL WITH MARIAGE FRÈRES' ICED TEA COLLECTION THIS SUMMER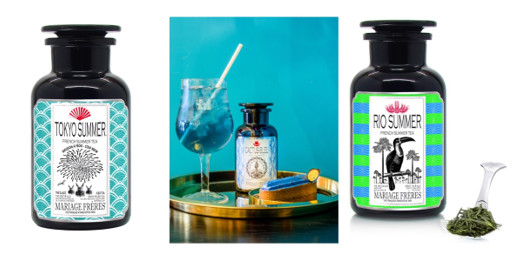 After a testing start to the year, we've never felt more ready to welcome the summer and although we might not be dipping our toes in tropical waters just yet, luxury French tea emporium, Mariage Frères, have cooling down covered with its iced French Summer Tea collection. New to the collection is their Tokyo Summer®, blend, launching 21st June, a suiting nod to the Summer Olympics that will be taking place in Japan.

The breath-taking summer collection features 20 blends, with each encased in a beautiful, apothecary-style hand-blown glass bottle with a stunning label detailing the tea's distinct tasting notes. Every variety is specifically blended for the brand, from green and black to red rooibos, reflecting Mariage Frères' commitment to quality and attention to detail.

Created to be enjoyed over ice, must-try blends include the new Tokyo Summer®, a green tea with yuzu, natural notes of both lemon and watermelon for the ultimate summer refresher; and the Cactus Bleu®, a dazzling sapphire tea featuring a unique composition of blue tea enriched with real pieces of cactus, known for being high in antioxidants, minerals and fibre. Other fresh flavours include Rio Summer®, which comes as either a red rooibos or green tea, blended with mint, rich Yerba Mate tea and acai berries.

Providing enough tea to keep you refreshed throughout the summer, each bottle contains 160g of loose-leaf tea, to yield up to 24 litres once steeped, and comes with Mariage Frères' clever Filter-Envelopes™ to simplify the cold brewing process at home.

What's more, you can relax over a freshly brewed iced tea at the Mariage Frères Salon de Thé in Covent Garden, whilst enjoying an exquisite French lunch or elegant afternoon tea, alongside a range of iced tea cocktails, mixed and muddled to order.

The full Summer Tea Collection is available to purchase in-store, at Mariage Frères Selfridges confession on Oxford Street, or online for nationwide delivery at www.mariagefreres.com.
Funky Chunky Furniture.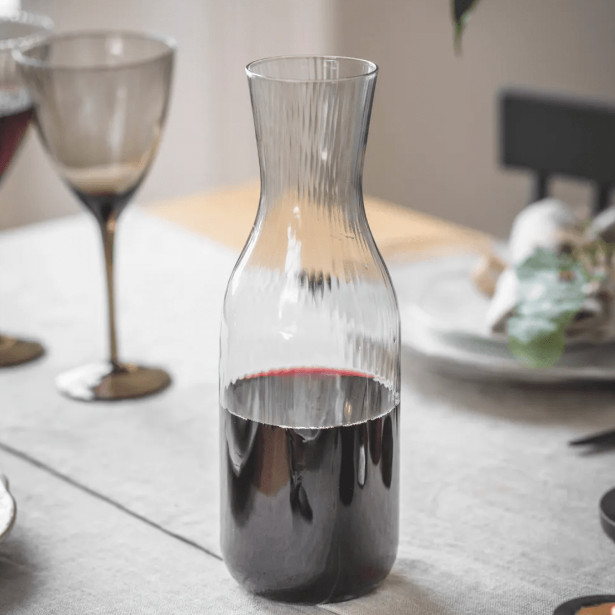 Spring Bank Holiday (May 31st) Essentials 2021 and this is a brilliant opportunity to suggest some products from our new Spring Summer Collection.
Funky Chunky Furniture handcrafts solid wood furniture and shelves in its workshop in the North East of England. Using the finest timbers, its craftsmen create beautiful, timeless pieces of furniture and wooden shelves that are designed to last a lifetime. Each piece is made to order and available in a choice of wax finishes, to blend perfectly into its new home.
Alongside its furniture ranges, Funky Chunky Furniture is well-known as the solid wood shelving experts, with a huge range including floating shelves, bracketed shelves, and beautiful oak and pine mantels. To complement its furniture and shelves, there is a carefully curated collection of Home Accessories which includes soft furnishings, kitchenware, lighting and more. Pieces are carefully chosen from likeminded producers, so they're exceptionally well made, often by artisans and fellow craftsmen.

Acacia Wood Salad Set £40 Hand carved from sustainable solid acacia wood, this seven piece salad set is the perfect way to serve delicious fresh food to all your family and friends this Summer. The set includes one large wooden bowl, four smaller bowls and a set of salad services. Acacia wood has natural antibacterial properties and is food safe. www.funky-chunky-furniture.co.uk/acacia-wood-salad-set-27845-p.asp
Art Deco Glass Carafe £15 Serve your favourite vintage tipple, or chilled filtered or mineral water in this Art Deco inspired smoky glass carafe. With a 1.2 litre capacity, there's plenty of room for whatever liquid refreshment you like. Add a touch of vintage glamour to your table top, and celebrate the everyday, by using the glass carafe for breakfast, lunch and dinner, and even alfresco dining this Spring and Summer. www.funky-chunky-furniture.co.uk/art-deco-glass-carafe-28037-p.asp
Floral Gardening Gloves £8 Floral Gardening Gloves
Protect your hands while tending to your plants with these pretty floral gardening gloves with elasticated wrist to prevent them falling off. Matching gardening kneeler available too. www.funky-chunky-furniture.co.uk/floral-gardening-gloves-27871-p.asp
Floral Garden Kneeler £20 Protect your knees and make yourself a comfy spot for weeding or planting with this floral garden kneeler. A handle makes it easy to move around the garden and hang up in the shed when done. Matching gardening gloves available too. www.funky-chunky-furniture.co.uk/floral-gardening-kneeler-27873-p.asp
Hanging Glass Lantern £7 Really make the most of your outdoor space with these cute glass lanterns. Place a pillar candle inside, then decorate your outdoor tables, hang from walls and trees or even along a fence, to create a wonderfully romantic atmosphere in your garden, patio or balcony this Summer. The text on the hanging glass lantern says "let love bloom". www.funky-chunky-furniture.co.uk/hanging-glass-lantern-27835-p.asp
Insulated Picnic Bottle Bag £15 From refreshing fruit-infused waters to bottles of white, keep your drinks chilled as you head off out into the Summer sun for a relaxing picnic. This handy bottle bag is made from canvas with a leather handle, and has a silver insulated lining. www.funky-chunky-furniture.co.uk/insulated-picnic-bottle-bag-28067-p.asp


Rattan and Glass Carafe
-We also offer matching tumblers as an alternative product £22 Make the most of alfresco dining this Spring and Summer and make your outdoor dining table come alive with beautifully stylish Summer servingware. Our collection of Rattan and Glass Tumblers, Carafes and Jugs will make your Summer meals look just as fabulous as they taste. This Rattan and Glass Carafe with its Mediterranean inspired design and beautiful teardrop shop is perfect for serving red and white wines, fruit-infused water, and chilled punch. Pimms anyone? www.funky-chunky-furniture.co.uk/rattan-and-glass-carafe-28065-p.asp
Large Glass Drinks Dispenser £14 Make sure there's always delicious, refreshing drinks on hand for all the family this Summer with this 3.5 litre glass drinks dispenser. Whether it's filled with chilled water and topped with fresh fruit for a refreshing cooler during the day, or Rum Punch and Pimm's for sundowners, that's up to you. But one thing's for sure, no one is going without a drink with this large drinks dispenser, complete with a handy tap to help yourself, and a screw top for easy refills. www.funky-chunky-furniture.co.uk/large-glass-drinks-dispenser-27869-p.asp
Wylam Solid Oak Wall Planter £85 If you have a smaller space, or a wall that you want to make beautiful, our Wylam Solid Oak Wall Planter it's a great way to create a vertical garden, and doubles as a handy spot to place a drink on a warm evening in the garden!
It's perfect for creating interest on walled areas of your garden, adding greenery to smaller outside spaces and balconies, and works perfectly with our Wylam Garden Bench and Wylam Garden Seat, as seen in the pictures.
Our Wylam collection of solid oak and painted timber furniture and planters was inspired by the leafy village of Wylam which is nestled on the banks of the River Tyne. It's a collection of timeless outdoor furniture that will really make your garden or outdoor space the place to be this Summer. www.funky-chunky-furniture.co.uk/wylam-solid-oak-wall-planter-28881-p.asp
Wylam Solid Oak Planter £140 Showcase beautiful architectural plants or bee-friendly flowers in our gorgeous handcrafted wooden planters.
Our Wylam collection of solid oak and painted timber planters and furniture was inspired by the leafy village of Wylam which is nestled on the banks of the River Tyne. It's a collection of timeless outdoor pieces that will really make your garden or outdoor space the place to be this Summer. www.funky-chunky-furniture.co.uk/wylam-solid-oak-planter-28901-p.asp
– Wylam Solid Oak Trough £165 Showcase beautiful architectural plants or bee-friendly flowers in our gorgeous handcrafted wooden troughs.
Our Wylam collection of solid oak and painted timber planters and furniture was inspired by the leafy village of Wylam which is nestled on the banks of the River Tyne. It's a collection of timeless outdoor pieces that will really make your garden or outdoor space the place to be this Summer. www.funky-chunky-furniture.co.uk/wylam-solid-oak-trough-28896-p.asp
Get your home and garden summer-ready this Bank Holiday with Bosch Home & Garden high-quality tools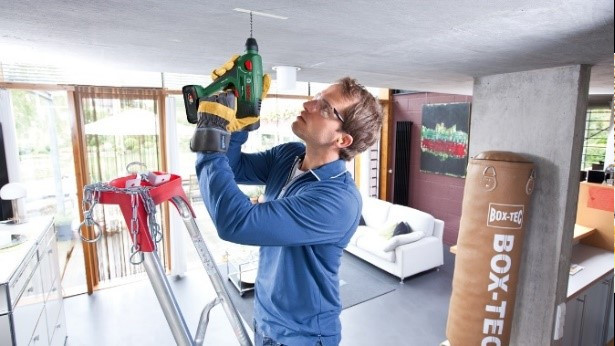 As we prepare for the long-awaited Bank Holiday weekend, many of us are planning to use the extra time to get to grips with those DIY jobs we have been putting off. Our gardens are also frequently becoming the venue of choice for safely mixing with friends as we emerge out of lockdown.
Whether your plans include enjoying a barbecue on the patio or relishing the extra time to finally get those household updates done, Bosch Home & Garden offers a wide range of high-quality and versatile cordless tools to help you revitalise your indoor and outdoor space and achieve some impressive home improvements.
POWER FOR ALL 18V: one battery for many tools around your home
As we move towards a more sustainable future, having a separate battery and charger for each tool is becoming a thing of the past, especially as you can have a single Bosch battery for your entire home, with the POWER FOR ALL 18V system.
The POWER FOR ALL 18V system is compatible with many tools within the Bosch 18V range, providing you with maximum Bosch power wherever and whenever you need it. The 18V battery powers over 70 Bosch DIY, garden and household tools, not only saving space and money, but protecting the environment with every new purchase.
Bosch GardenPump 18 + Extension Kit (NEW)
As we head into the warmer months, you might be looking for a watering tool that is great for the environment and easy to use. To nourish your garden oasis with the benefits of natural rainwater, you'll need the Bosch GardenPump 18. This cordless rainwater pump works with a variety of garden rainwater tanks, avoiding use of a heavy watering can and unnecessary back strain. Featuring anti-siphoning technology to prevent accidental tank draining, the GardenPump 18 allows you to look after your garden sustainably. Not only is it sustainable, but it'll help you save money as it avoids the use of mains water.
The GardenPump 18 is ideal for tending to flower beds, pots, planters, and vegetables, and is compatible with a hose up to 25m long as well as a spray gun. Easy to set up, simply attach your garden hose to the pump and you will have a powerful flow of water up to 25m from the tank. It can also help to keep the lawns perfectly green, as it comes with a three-mode timer function, along with sprinkler and irrigation system compatibility.
What's more, the all-new GardenPump 18 Extension Kit makes using the product in multiple places a breeze. Hugely handy for gardeners with two water butts or a separate allotment, the Extension Kit comes with a pump, anti-siphoning hose and mounting unit – allowing users to simply detach the main battery control unit from the first pump and transfer it to the Extension Kit. Make use of economical watering without the fuss!
The Bosch GardenPump 18 is widely available in the following packages (all prices RRP): Tool only – £99.99; Tool, battery (2.5Ah) and charger (AL 1810 CV) – £149.99
The Bosch GardenPump 18 Extension Kit – £64.99
Bosch AdvancedCut 18
The Bosch AdvancedCut 18 ensures powerful sawing for a variety of materials at home or in the garden. Thanks to Bosch NanoBlade technology, you can enjoy effortless freehand cuts with maximum control and without the vibration.
Featuring a brushless motor for the perfect balance of longevity and power, this is the ideal saw for fast, straight cuts in wood and in plastics up to 65mm.
Product is widely available in the following packages (all prices RRP): Tool only – £144.99; Tool, battery (2.5Ah) and charger (AL 1830 CV) – £199.99
Bosch UniversalVac 18
Lightweight, cable-free and powerful, with the Bosch UniversalVac 18 handheld vacuum cleaner, this Bank Holiday weekend you can effortlessly clean all around your home – from your work surface after a spot of DIY, to refreshing furniture upholstery. The UniversalVac 18 comes with a highly versatile design alongside an extensive range of accessories you can use to adapt the hand-held unit for multiple applications, such as converting the tool into a floor cleaner.
Whether you are after a powerful vacuum cleaner for floors or want to target those hard-to-reach areas, the UniversalVac 18 has you covered.
Product is widely available in the following packages (all prices RRP): Tool only – £62.99; battery (2.5Ah, £50.99) and charger (AL 1830 CV, £31.99) available separately
Bosch AdvancedOrbit 18
With cordless freedom and clean, high-quality results, the Bosch AdvancedOrbit 18 is a sanding essential. Offering effortless, versatile and low-vibration sanding, the orbit sander is designed with ergonomics in mind, featuring a second handle for additional guidance. The tool also comes with an electronic speed preselection dial, enabling you to set a precise speed limit depending on the material and application, for consistent high-quality results.
This product is designed for sanding and polishing on a variety of materials such as wooden, painted, varnished, and polished flat or curved surfaces, as well as filler and plaster.
Product is widely available in the following packages (all prices RRP): Tool only – £79.99; battery (2.5Ah , £50.99) and charger (AL 1830 CV, £31.99) available separately
Bosch Uneo Maxx
Perhaps it's time to tackle some screwdriving, drilling or hammering tasks this Bank Holiday? If so, the Bosch Uneo Maxx is the ultimate 3-in-1 tool for the job. Powerful yet compact, the cordless rotary hammer drill can work on concrete up to 10mm, masonry, metal, wood and tiles thanks to the pneumatic hammer mechanism. It also comes with a powerful motor, delivering speed and power for effortlessly fast drilling.
Weighing only 1.4kg with the ability to change accessories in three seconds, thanks to the SDS-System chuck, you can be sure to finish the job easily and with time to spare this weekend.
Product is widely available in the following packages (all prices RRP): Tool only – £124.99; battery (2.5Ah, £50.99) and charger (AL 1880 CV, £69.99) available separately

Bosch AdvancedDrill 18
The amazingly easy-to-use Bosch AdvancedDrill 18 is a highly adaptable cordless drill driver, able to tackle a variety of jobs and materials from wood, plastics to metals. Selecting the right application mode has never been easier, while the rotation direction can be changed with a simple click of the electronic switch system.
The drill also comes with angle attachments so you can tackle even the hardest-to-reach areas.
Product is widely available in the following packages (all prices RRP): Tool only – £99.99; Tool, battery, charger and three-attachment set – £209.99

Bosch AdvancedRecip 18
If you're looking for fast and rough cuts with easy handling and minimal vibration, then the Bosch AdvancedRecip 18 is the right choice for you. With a robust design and ergonomic shape, it offers seamless control on the job. The reciprocating saw is designed to cut through a variety of materials including wood, steel and other metals, as well as chipboard and rubber, to name a few.
It also comes fitted with the Bosch SDS system, designed to save time and facilitate simple blade changes. It's also fitted with a convenient battery level indicator to show when the battery is low, making it ideal for achieving uninterrupted use.
Product is widely available in the following packages (all prices RRP): Tool only – £99.99; battery (2.5Ah, £50.99) and charger (AL 1830 CV, £31.99) available separately
Bosch PST 18 LI
Compact and light, the Bosch PST 18 LI jigsaw provides the ideal blend of manoeuvrability and dependable performance. Designed to reduce vibration, the PST 18 LI offers great handling, while Bosch CutControl technology enables users to cut in precise and straight lines with secure, reassuring guidance. If it's efficiency you are looking for, the tool's orbital pendulum action facilitates a higher removal rate of material thanks to its circular cutting motion, ensuring faster cutting on all jobs.
Product is widely available in the following packages (all prices RRP): Tool only – £89.99; battery (2.5Ah, £50.99) and charger (AL 1830 CV, £31.99) available separately
LIBERATION COCKTAILS READY TO DRINK COCKTAIL FORMATS

Just in time for the Spring bank holiday and with the weather hotting up and for those looking for something easy to carry and enjoy on the go, the mixologist grade Liberation Cocktail cans are made with premium quality, natural ingredients, and overproof craft distillery spirits. Available in mixed packs of 6 and 12 or a case of 24 cans, each provides a generous perfect serve instantly, anywhere, anytime. All you have to do is shake..
Flavours include Espresso Martini, Strawberry Daiquiri, Gin Garden, Pisco Sour and Pornstar Martini
• RRP: £25.20 – 6 x 200ml cans
• RRP: £25.20 – 12 x 200ml cans
• RRP: £97.00 – 24 x 200ml cans
For a reunion to remember and the ultimate bank holiday treat, the impressive 5-litre expertly blended cocktail party kegs each hold 33 mixologist grade cocktails and last over a month once tapped – the garden party gift that keeps on giving! Perfect to have to hand for all your al fresco entertaining needs, the party kegs are priced at just £99 and are available in three delicious flavours – the perfect addition to every celebration. The pre-mixed serves are also available in 75cl bottles for the perfect for the at-home bar when you want to be mixing with friends rather than muddling the drinks.
RRP: £99
All products can be ordered online via www.liberationcocktails.com, with free delivery on orders over £40
SIX ESSENTIAL TRAVEL ACCESSORIES FOR CAR JOURNEYS WITH THE KIDS
THE MUST-HAVE CAR ACCESSORIES FOR LONG-DISTANCE DRIVING WITH THE KIDS
With summer fast approaching and travelling abroad still in the balance, UK staycations seem all the more likely. Jet-setters are now planning idyllic English travel replacements after a third* of people say they aren't thinking about flying abroad until 2022.
For parents, the unpredictability of taking children on a long car journey is being considered, after it was discovered 59%** are concerned about the stressful drive to Britain's hotspots.
Travelling across the country to find an exotic substitute is on the cards for many, prompting vehicle sun blind specialists CarShades.co.uk to recommend their top six travel accessories for car journeys with children, making this summer's jollies as pleasant as possible:
Travel Potty – An absolute must have to save a car disaster; the travel potty is essential to remedy any toilet trouble. Most are lightweight and easily stowed to fit nicely in the backseats, whilst the water-tight seals are easy to clean and prevent any spillage.
Travel Trays – Complete with compartments and pockets to neatly store any of the children's toys, travel trays fit onto the back of the front seats and are made of waterproof and easy to clean materials. Able to fit colouring books, tablets, toys and more, they can hold a range of activities and distractions without taking up any luggage room such as the car boot. Some are even designed creatively with pictures and puzzles to keep kids occupied from the get-go.
Power Converter – So many gadgets require charging, from bottle warming kits to devices, camping equipment and everything in between. Having a power converter that adapts any normal plug to the car's cigarette lighter will prove extremely useful. Especially if a child's tablet is running out and they need to finish their favourite film!
Travel Steriliser – For those travelling with babies, compact sterilisers are easy to use on the move. They require a microwave or hot water before hand, but then stay active and completely sterile for 24 hours with the accompanying tablets.
Car Shades – As excitement can take over on the way to a summer vacation, downtime for the kids allows parents to focus on the road and keeps sleeping patterns in check. Sun blinds that cover the whole window will allow children to have a relaxing sleep, as no flickers of sunlight will wake them up. Plus sun will be kept off of any devices such as laptops and tablets for easy watching. Having a sunshade that attaches to the car rather than the window will also allow window control, so children can still have a nice breeze whilst snoozing.
Roofbox – Not having the dilemma of priority packing can save a lot of time and stress. A roofbox gives the freedom of comfortably storing more items without taking up room in the footwell or backseats. Plus any must-have toys and gadgets don't have to be left behind to keep the kids happy.
Steve Giles, Managing Director at Car Shades added "Many aren't taking the risk of travelling abroad this summer and will be taking advantage of the fantastic holiday destinations we have in this country. Whether travelling down to Cornwall or up to the pathways of Scotland, long journeys are sometimes unavoidable to get to the required destination, and we hope our list of essentials will make journeys easier for those concerned about keeping children happy throughout the commute – and speaking from experience don't forget the wipes!"
THE ROYAL RAYS
SEA LIFE LOCH LOMOND NAMES FAMILY OF RAYS AFTER THE DUKE AND DUCHESS OF CAMBRIDGE AND THEIR CHILDREN

SEA LIFE Loch Lomond has named a family of five, fun-loving rays after their Royal Highnesses Prince William, Kate Middleton and their three children, in celebration of the couple's 10-year anniversary on 29th April.
With the royal couple famously meeting for the first time and starting their romance at St. Andrews University in Scotland, SEA LIFE Loch Lomond wanted to pay tribute to the happy couple in the country where they fell in love.
The family of rays are well-known at the aquarium for being positive, popular and playful creatures who always have a smile on their face, just like the Cambridge clan, so they are a perfect fit to carry the honorary titles.
The newly royally appointed parents have been named William and Kate, with their three baby rays taking the Cambridge children's names – George, Charlotte and Louis.
Rays are amongst the ocean's strongest swimmers – which seems fitting for the Cambridge family who are known for their athleticism in the water, with Prince William himself telling guests at an investiture that he and Kate worked hard to make sure they have a 'family of swimmers.'
While the royal rays remain behind closed doors at the moment, due to the indoor site being close under lockdown restrictions, visitors will be able to have an audience with the ray royal family amongst other sea creatures when the centre opens on April 26th.
Kathryn Angel, SEA LIFE Loch Lomond's General Manager said: "We're thrilled to be able to pay tribute to the Duke and Duchess of Cambridge in true SEA LIFE fashion, with the newly crowned family of regal rays. They can't wait to meet the public and flash their royal smiles once the site reopens soon.
"We've worked hard throughout the lockdown to ensure all our residents receive the same high level of care they have all year round; we've also carefully considered and implemented social distancing and other safety measures throughout the site to ensure we can offer a safe environment for all of the family during their visit."
To ensure the safety of visitors and the site team, social distancing measures will be imposed including online bookings for specific visiting slots, temperature checks on arrival, extensive and additional cleaning operations and other social distancing measures.
Visit the SEA LIFE Loch Lomond website for more information on booking your visit, the health and safety measures in place for when the site opens back up to the public on 26th April.
GET FIRED UP!
ALDI LAUNCHES NEW BBQ FAVOURITES JUST IN TIME FOR THE ULTIMATE BANK HOLIDAY BANQUET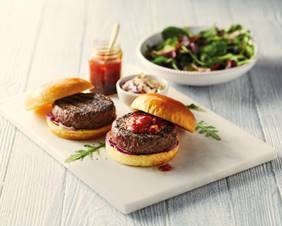 • The ultimate BBQ banquet can feed groups of six people at a cost of less than £15, including British Wagyu Burgers
BBQ lovers can get fired up for the Early May Bank Holiday, as supermarket Aldi has today unveiled the ultimate money saving BBQ banquet – and the return of its hugely popular Specially Selected British Wagyu Burgers (£3.29, 340g). The gourmet Wagyu beef steak is considered to be one of the most expensive and tastiest in the world, with high-end restaurants charging up to a whopping $5,000 a burger!* But Aldi shoppers can get two premium quality, British Wagyu patties for a burgerlicious bargain of £3.29 (340g), available in store from Thursday 29th April 2021, while stocks last.
For shoppers looking to put on a feast for friends and family, Aldi has a variety of sizzling BBQ ideas for an alfresco treat. With an array of mouth-watering meats – perfect for flipping on the barbie, shoppers can get everything they need for the ultimate BBQ banquet.
ALDI'S ULTIMATE BBQ BANQUET
Specially Selected British Wagyu Burger – £3.29, 340g
Available in store from 29th April 2021, while stocks last.
Cumberland Whirl – a 70cm pork sausage, seasoned with tasty herbs and spices – £2.49, 400g
Available in store from 29th April 2021, while stocks last.
Ashfield Grill 4 Smoky Paprika Chicken Kebabs with Garlic Aioli Drizzle – four delicious chicken kebabs flavoured with smoky paprika and a cooling garlic aioli drizzle – £2.69, 320g
Available in store from 28th April 2021
Ashfield Grill Jumbo Pork Sausages – 12 giant pork sausages which fit perfectly in a hot dog bun – £3.29, 960g
Available in stores now.
If meat is not your thing then shoppers can select the flavour packed Plant Menu Veggiebabs – vegetable kebabs (perfect for the Barbie) available in two flavours; spicy Tex-Mex or Indian inspired – £1.69, 220g
Available in store from 28th April 2021
TOTAL SPEND = £13.45
Enough to feed 6 people at a cost of £2.24 per person.
From sizzling British barbecue meat and flavoursome veggie options, to delicious sides such as Aldi's Specially Selected Rich and Indulgent Coleslaw (75p, 300g) and Aldi's Specially Selected Luxury French 6 Sliced Brioche Hot Dog Rolls (£1.19, 270g), the supermarket has everything Brits need to feed the whole family – at everyday affordable prices.
The full Ashfield Grill meat selection is available from 28th April at Aldi stores or via Click & Collect.
The Weber MasterTouch GBS Premium is exactly what it claims to be – masterful.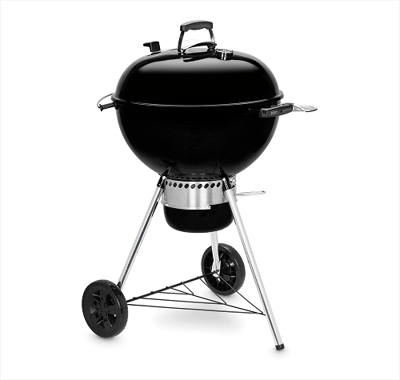 Summer entertaining is a breeze with a massive 52cm grill coupled with upper & lower vents. This model also comes fitted with a thermometer and hinged, stainless steel cooking racks. The MasterTouch is a charcoal powered BBQ which means you can easily secure that traditional, smoky BBQ taste everytime and with Webers Gourmet BBQ System (GBS for short) you can effortlessly swap out the central cooking grate for various specialist cooking accessories such as a pizza stone, dutch oven, poultry roaster or griddle (sold separately)
Check out the MasterTouch and a full range of other Weber Barbeques at Atkins.ie –
www.atkins.ie/garden-shop/barbecue/bbqs/weber-master-touch-57cm-gbs-barbecue-gwweb14701004