Lucky Dog Cards in your guide!
You can find the cards at shop.luckydogdesign.co/collections/fathers-day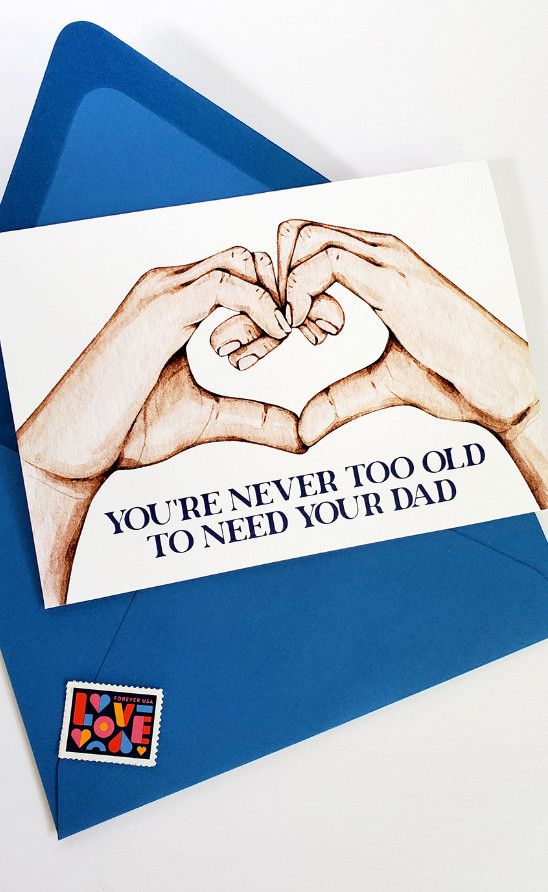 Give Dad some of the Country's Highest-Rated Brews with Tavour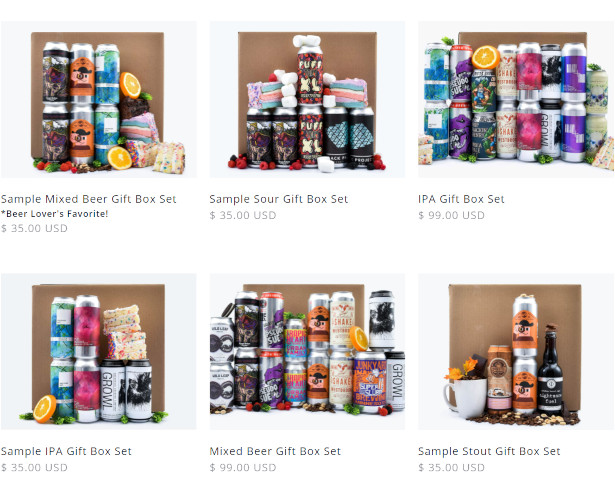 A box of fishing tackle? Maybe. A new hat? Perhaps. A fridge full of sought-after beers from across the country, delivered right to his door? Now we're talking!
With the app-based bottle shop Tavour, Father's Day gift giving just got a little easier — and a whole lot more fun!
Just imagine, you and Dad are kicking back in the June sun, talking about how the brew you're both sipping won multiple awards, or, comes from a brewery you've always dreamed of trying but never had the chance to.
That's what Tavour does for its members. Through their app and website, craft drinkers across the country have the rare opportunity to discover top-notch beers from highly-acclaimed breweries — like Alaska's famous Anchorage Brewing and Louisiana's coveted Parish Brewing — at the touch of a button!
Unlike the locals who wait in release day lines to snag the very same cans and bottles that'll fill your Tavour Father's Day gift, all you need to do is 1) ask Dad what type of beer he likes, and 2) hop online for a few minutes. Tavour's beer experts have the rest covered.
Check out these brew-tiful gift options:
Tavour Gift Boxes (www.tavour.com/gifts)
Is your dad a Stout lover? Hopheaded IPA guzzler? Sour sipper? All of the above?
No matter his brew preferences, Tavour has a gift box for him. One box might hold a New England IPA from the famed Other Half Brewing and a fruit-soaked Smoothie Sour from Drekker Brewing in North Dakota!
Tavour has 8 unique boxes of various styles and sizes, and each one is hand curated by the Tavour team. They select a sampling of the best craft beer has to offer, and deliver it to your father's doorstep!
It's high-quality, it's easy, and it's just the way to say 'thank you' to Dad.
Peet Bros 100% palm-free bar soaps and body lotions are filled with more of the good stuff like Shea Butter and Olive Oil and ABSOLUTELY NO palm oil, because we believe you are how you clean—and you don't need to compromise.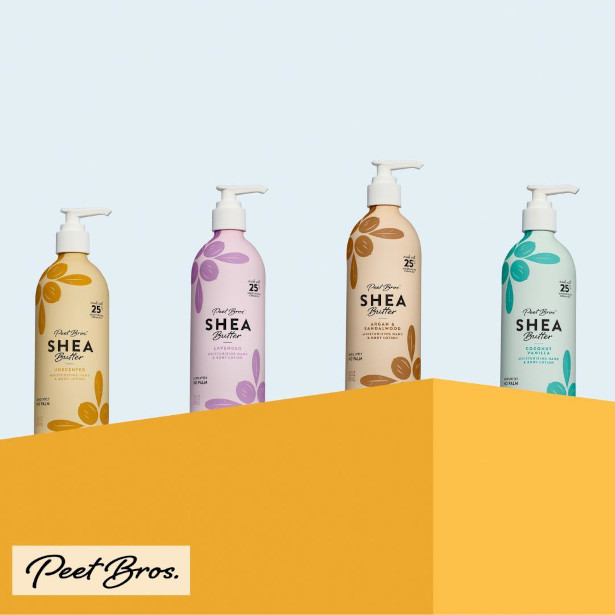 If your father likes food, and especially, soups, surprise him with a traditional Ukrainian homemade borscht!
Borscht Kit is Borscht in a Tin! Borscht Kit is a unique product – it is a complete traditional borscht recipe in a tin. Consisting of dehydrated vegetables and herbs that go into borscht, Borscht Kit is a great idea for quick and healthy lunch or dinner. Thick, chunky, delicious savory soup ready in 30 minutes. Just add your favorite broth and simmer. Borscht is ready to serve. Packaged in sustainable multiple use packaging decorated with traditional Ukrainian designs. Small Borscht Tins (that make 3 servings) also work as fridge magnets! Price for a tin: $15.75 FREE SHIPPING
Read more about Borscht Kits here: www.cookingborscht.com Order online: www.cookingborscht.com/shop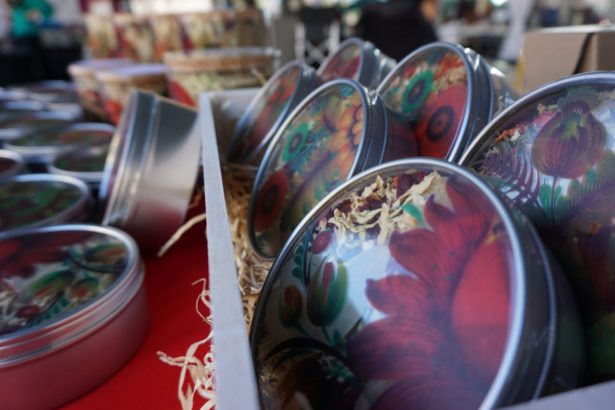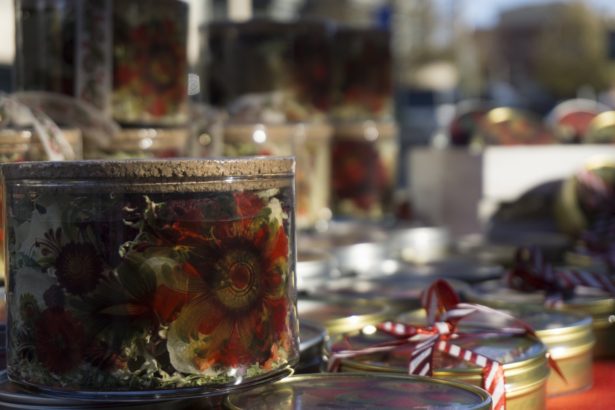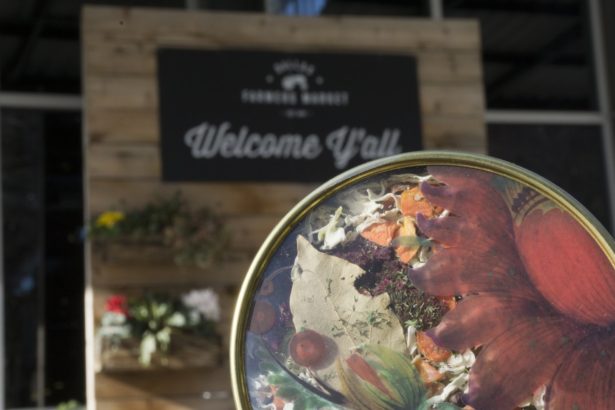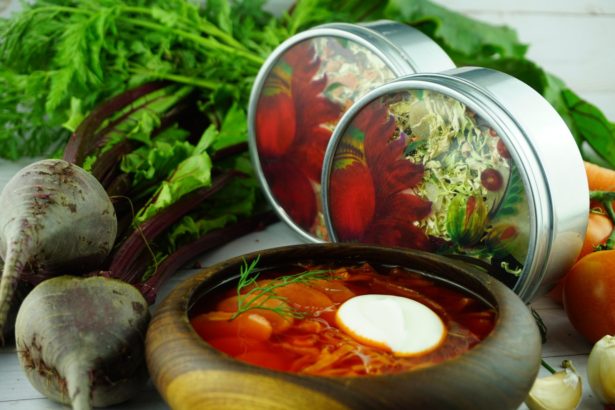 NACON AND EKO SOFTWARE ANNOUNCE RUGBY 22

Lesquin, France, May 26, 2021 – NACON and Eko Software are pleased to announce Rugby 22, a new game in the leading rugby franchise, which will release in January 2022 on PlayStation®5, PlayStation®4, Xbox Series X|S, Xbox One and PC.
The Paris-based development studio has used all its expertise in sports games (Handball 21, Rugby 18 and Rugby 20) and is making many improvements to this latest simulation. This includes more realistic AI, improved difficulty that adapts better to each player's level, and more lifelike star-player faces – especially on the latest-generation consoles – thanks to the use of photogrammetry.
Benoît Clerc, Head of Publishing at NACON, explained the goal for this new edition: "Rugby 22 continues and builds upon the great work started by Eko Software on the previous two games. We want to offer rugby fans the most authentic and complete experience possible with updated gameplay that has incorporated many improvements based on player feedback on the previous titles and by including official teams and competitions never seen before in a rugby simulation."
Among the official teams and competitions included in Rugby 22, players can find the top leagues with all the official clubs, as well as the major national teams like France, Italy, Ireland and Japan to name a few.
Rugby fans can also play as the sport's current star players and choose their favorite teams to compete against their friends in multiplayer.
Rugby 22 will be available in January 2022 on PlayStation®5, PlayStation®4, Xbox Series X|S, Xbox One and PC.
About NACON
NACON is a company of the BIGBEN Group founded in 2019 to optimize its know-how through strong synergies in the video game market. By bringing together its 11 development studios, the publishing of AA video games, the design and distribution of premium gaming devices, NACON focuses 20 years of expertise at the service of players. https://www.nacongaming.com/
About Eko Software
Established in 1999, Eko Software is an independent game developer and publisher based in Paris, France. Eko Software develops games for all major gaming platforms (consoles, PC, Smart TVs). Focused primarily on development and content creation, the company develops games for top publishers and creates new IPs that are published in partnership with worldwide publishers or self-published through digital distribution channels. IPs created by Eko include Aqua Panic!, Wanted Corp., SPRay, and How to Survive. For more information on Eko Software and its products, please visit www.ekosystem.com.
Orbit Expands Smart Watering Innovation and Accessibility with New B-hyve XD Hose Faucet Timer
Orbit's next generation of hose faucet timers improves customizability, allowing users to control watering for any yard or garden from their connected devices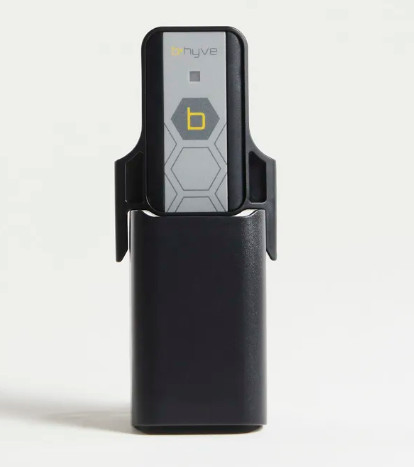 SALT LAKE CITY, May 27, 2021 – Orbit, the leader in smart watering with B-hyve technology, today announced the next generation of above-ground connected products for outdoor hose watering. The B-hyve XD Hose Faucet Timer gives users an easier way to manage their watering schedules from anywhere through a connected device, saving water, time and money while maintaining a lush landscape.
The vast majority of homeowners in the U.S. – more than 75% – manually water lawns, gardens and container plants with a hose. Orbit's B-hyve XD Hose Faucet Timer turns any outdoor faucet into a smart faucet that can automate and simplify the watering process. The B-hyve app gives you full control by enabling users to program and adjust watering directly from their phones. The B-hyve XD Hose Faucet Timer is also equipped with an interface that can be accessed directly on the device to manage your sprinklers.
"Water has always been the most important resource, and people are more aware and careful in how they use it," said Stuart Eyring, CEO of Orbit. "Conservation is central to our B-hyve products and with the XD Hose Faucet Timer, users have better control over their system from anywhere, achieving significant water savings while making life much easier for manual watering and maintaining a healthy yard."
Features of the B-hyve XD Hose Faucet Timer include:
• Smart customization – Lets users determine the right level of automation for their needs, from full smart watering that gathers weather predictions and environmental characteristics that adjust in real-time to basic timing schedules–you will no longer need to run out in the rain to shut off the hose as the device will take care of that automatically or you can adjust through the app
• Simpler connectivity – An integrated Bluetooth chip lets users pair Android and iOS devices directly with the timer; WiFi connection is available by adding Orbit's B-hyve Hub (sold separately)
• Extensive range – The XD uses a long range bluetooth chip for maximum coverage in your yard, with up to 500 feet line of sight
• Built for the unpredictable – If any connection issues occur, the XD Hose Faucet Timer stores the program and will continue to run as scheduled
• Multiple port options – Coming soon, the XD Hose Faucet Timer will be available in two-port and four-port versions, enabling users to water multiple stations with fully customizable controls
• Water conservation certification: When connected to the B-hyve Hub, consumers benefit from the highest standards of water efficiency as the XD Hose Faucet Timer is both EPA Watersense and SWAT certified, meaning the device taps into current weather and site conditions to help cut unnecessary watering
The B-hyve XD Hose Faucet Timer is available now at Lowe's, both online and in retail stores. The two-port and four-port timers will be available in Q3 2021. Rebates for B-hyve may be available in your area from up to 100% of the purchase price. You can find out if you qualify for rebates from your local utility or water district at www.orbitonline.com/rebates.
To learn more about the B-hyve smart watering system and find a retailer in your area, visit www.bhyve.orbitonline.com.
About Orbit
Orbit's mission is to bring smart technology to homeowners, landscape professionals and farmers across the globe. The company serves markets across six continents and 40 countries, and for decades has been a worldwide leader in designing and building innovative watering products. For more information, visit www.orbitonline.com.
Journey to Your Self – How to Heal from Trauma begins with the author's own experience of child molestation, sexual assault, bullying and rape, the moment she hit rock bottom and from there on out successfully healed her trauma and transformed her life. Sandra Cooze then continues by taking you on a journey through the mysteries of trauma, and the effects it can have on your body, mind, and spirit.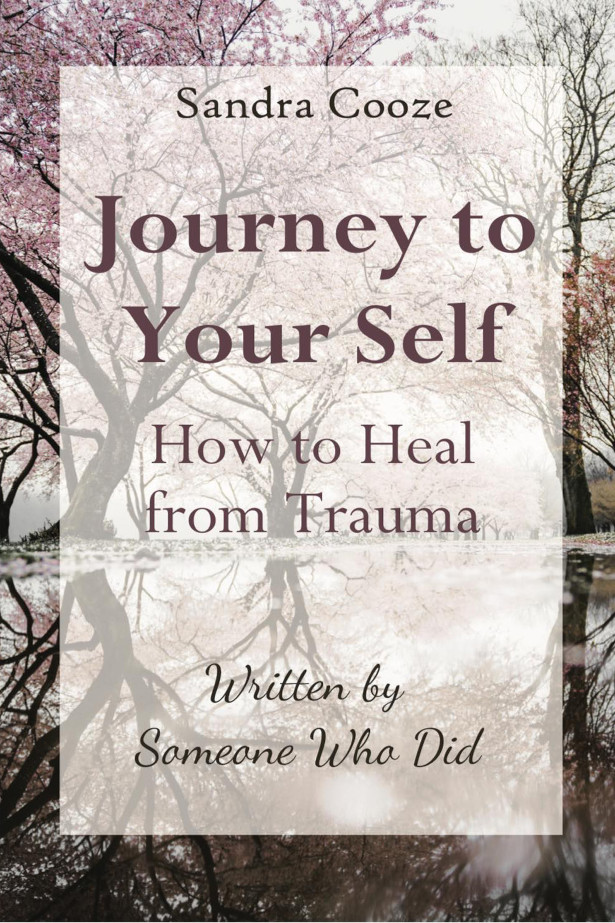 She points out key factors in trauma and trigger release, the importance of self-reflection and the self-healing abilities of your body. While unraveling the concept of trauma she lists helpful tools, leaves room for notes, and encourages you to work through the unique exercises she lists to support you on your healing journey. In Journey to Your Self – How to Heal from Trauma, Sandra Cooze proves that releasing intense trauma is possible, by sharing her clients' amazing stories of healing and transformation. Sandra Cooze believes that trauma is not a life sentence but can be a beautiful journey of transformation. And with 'Journey to Your Self – How to Heal from Trauma, she provides the roadmap.
Award: 'Journey to Your Self – How to Heal from Trauma' has received the Canada Book Award (in May 2021)
Author Bio: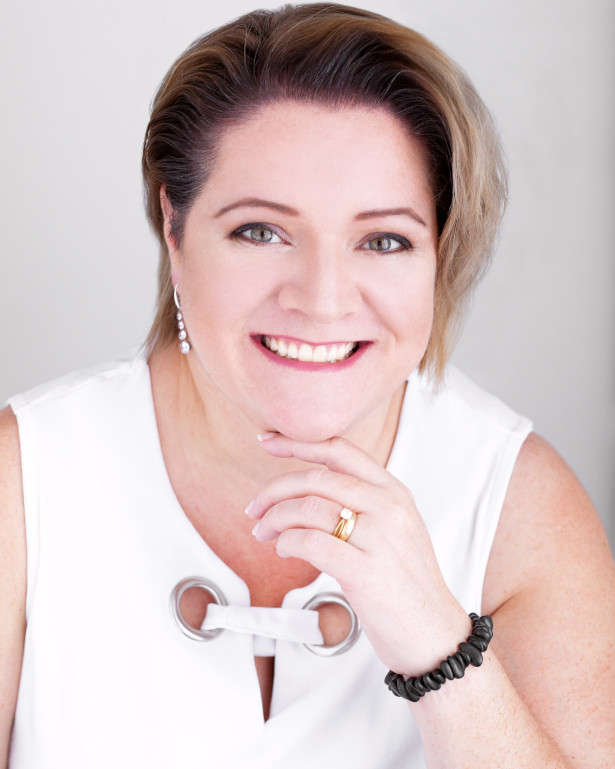 Sandra Cooze is an Intuitive Trauma Release & Self-Empowerment Coach, Reiki Master/Teacher, Certified Traumatic Incident Reduction Facilitator, and Passionate Writer.
Her passion and dedication for trauma healing was born as a result of her own traumatic past. Molested as a child, bullied in school, sexually assaulted, and raped as a young adult, Sandra felt lost for many years until the unusual request of a friend set her on a path of true healing and transformation.
Sandra studied the Art & Science of Coaching at Erickson College International in Vancouver, Reiki Level 1 – Master at Beaumont Hospital in Warren, Michigan and Traumatic Incident Reduction in Windsor, Ontario.
Her recently published book 'Journey to Your Self – How to Heal from Trauma' not only walks the reader through her own story of trauma, the moment she hit rock bottom and from there on out successfully healed and transformed her life but is also a guide for anyone who is ready to heal.
Website:
http://www.riseaboveyourstory.com
Social Media:
https://www.linkedin.com/in/sandra-cooze-733449b1/
https://www.facebook.com/riseaboveyourstory
https://www.instagram.com/sandracooze/
Amazon Links:
https://www.amazon.com/gp/product/1950895793?
https://www.amazon.co.uk/Journey-Your-Self-How-Heal-Trauma-ebook
'ORANGE' YOU GLAD TO SEE ME?
• TWO RARE ORANGE LOBSTERS REHOMED AFTER EAGLE-EYED SHOPPER SPOTTED THE DUO AT A LEICESTER FISH COUNTER
• ORANGE LOBSTERS ARE INCREDIBLY RARE; JUST ONE IN 30M CANADIAN LOBSTERS SPORT THIS CIRTUS HUE
• RESCUED PAIR WILL HAVE A NEW FOREVER HOME AT SEA LIFE BIRMINGHAM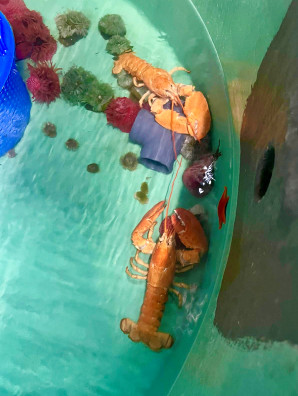 Two extremely rare, orange Canadian lobsters have been rescued and will be rehomed at SEA LIFE Birmingham.
An eagle-eyed shopper spotted the pair at a Leicester fishmonger and pointed out the remarkable crustaceans to the counter manager. The manager has already realised that these examples were incredibly rare; in fact, just one in 30 million Canadian lobsters are naturally orange. In fact, unless cooked they're usually a dark brown, almost blue, hue for camouflage purposes, which is why this snappy twosome stood out.
Following speedy conversations between the fish counter team and the creature care professionals at SEA LIFE to arrange a forever home, the lobsters will now, after a health check and three-week quarantine, take up permanent residence in the Birmingham aquarium's bay of ray exhibit.
In an unbelievably unusual chain of events, this pair are the second and indeed third orange addition to the SEA LIFE family of creatures in less than 12 months, with Birmingham's sister site in Blackpool rehoming another orange lobster back in October 2020.
Jonny Rudd SEA LIFE Birmingham's curator said: "There's a one in 30 million chance of seeing a naturally orange, live lobster – so for a member of the public to stumble upon two, and to manage to rehome them where they can be viewed in their citric splendour by thousands of visitors is a truly remarkable outcome. Our animal care team will monitor their health during quarantine before the colourful pair can go on permanent show for our guests."
As SEA LIFE Birmingham reopened to the public on May 17th, a strict health and safety policy is in place, to ensure the safety of visitors and the site team. This includes social distancing measures, online pre-bookings for specific visiting slots, reduced capacity, extensive and additional cleaning operations, and face masks must always be worn inside.
Visit the SEA LIFE Birmingham website for more information and to book your visit.
Make this Father's Day a roar-some one
World Exclusive T.rex Exhibition to open in the UK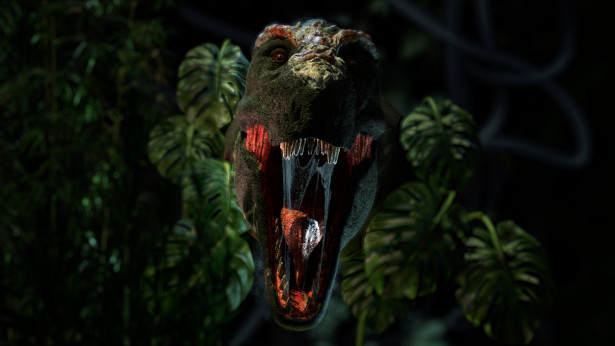 With Father's Day fast approaching (Sunday 20th June 2021) it's time to start thinking about the perfect present – what better way to say I love you than giving the gift of a lifetime, a visit to see the first real Tyrannosaurus rex to be exhibited in England for over a century.
This summer sees the launch of the Titus: T. rex is King exhibition, running from Sunday 4th July 2021 until August 2022 at the Wollaton Hall Natural History Museum in Nottingham – where visitors can experience the sheer size and scale of the real T.rex skeleton on display, among a host of other exciting experiences.
With last year's Father's Day in lockdown, this year is all about creating fun family memories. The world-exclusive T.rex exhibition is set to excite and engage all ages – with digital and interactive virtual media displays that will immerse visitors in its extraordinary journey, from discovery in the Montana Badlands in the USA, through the experience of excavation, curation, examination, rebuild and final reveal.
The exhibition, taking over some 4,000 square feet, explores the legend of the T. rex and is also set to dispel some myths about this immense iconic dinosaur – that lived over 67 million years ago.
Tickets for TITUS T. REX IS KING are on sale now, set at £12 for an adult, £8 for a child (under 16 years), students and concessions, £32 for a family ticket (two adults and two children under 16 years) and under 3s and carers have no entry fees to pay.
With Covid safety measures in place, booking in advance is essential. Booking fees & car parking charges apply.
A range of special merchandise developed to accompany the exhibition including a limited-edition book, cataloguing the story of Titus in even greater detail, will also be available.
Rachael Evans, Museums Development Manager at Nottingham City Museums comments: "The launch of the Titus: T.rex is King exhibition will be an extraordinary family day out experience, where they can enjoy the unique journey of Titus, discovering all there is to know about this dinosaur.
"There's something for all ages – meet Titus himself, the most powerful predator to ever have walked the earth, then explore the king of dinosaurs in many interactive experiences including creating your own digital version of Titus and taking selfies with a T.rex head. A wide range of merchandise including T-shirts will also be available to buy. It is a truly an amazing exhibition and an absolute must-see."
Nottingham City Council's Portfolio Holder for Leisure and Culture, Cllr Eunice Campbell-Clark, said: "We are thrilled that not only will Titus be making his world exclusive debut at Wollaton Hall, though also that it will give an opportunity for families to enjoy a wonderful day out from July. It will be a unique experience to witness a skeleton of a T. rex and to delve into the world of Titus that will make a fantastic Father's Day gift for the whole family."
In line with Government guidelines, booking in advance is essential. To book tickets and for more information, visit the website at www.wollatonhall.org.uk/titus
Wollaton Hall has an international reputation for attracting rare and previously unseen dinosaur exhibits to the UK. In 2017, it staged the hugely successful Dinosaurs of China exhibition with a selection of fossils and skeletons from the Institute of Vertebrate Palaeontology and Palaeoanthropology in Beijing and the Long Hao Institute of Geology and Palaeontology Inner Mongolia, that had never been seen outside Asia before.
Unique gifts for Father's Day
Don't just buy him socks again! Show your Dad what he means to you this Father's Day with something from the Mineheart collection.
mineheart.com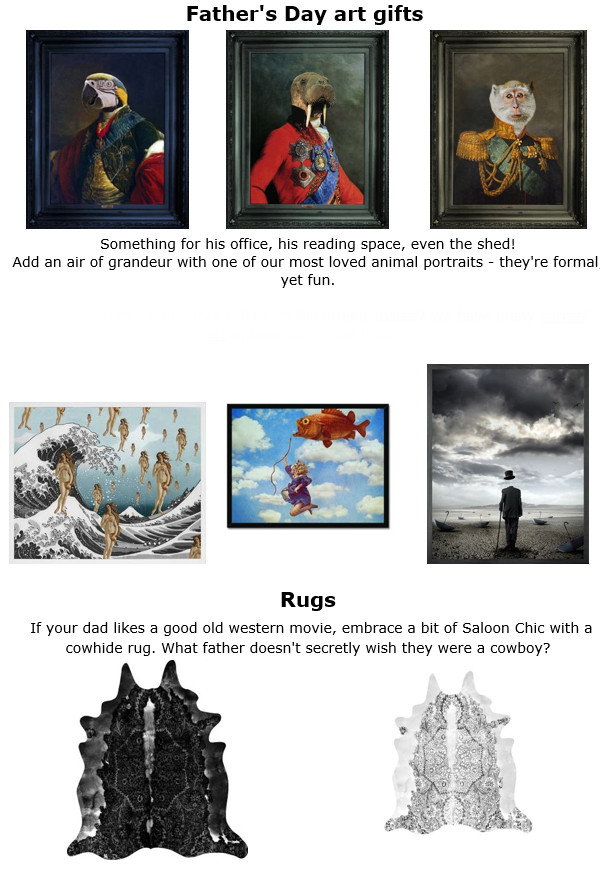 We have something for every Dad. Take a look…
Father's Day art gifts
Something for his office, his reading space, even the shed!
Add an air of grandeur with one of our most loved animal portraits – they're formal, yet fun.
Or is your Dad a little more ecletic in his artistic tastes? We have many surreal art options to choose from…
Rugs
If your dad likes a good old western movie, embrace a bit of Saloon Chic with a cowhide rug. What father doesn't secretly wish they were a cowboy?
Lighting
Update your dad's space with a well chosen lamp. Choose a bit of military nobility with the Waterloo lamp, some antiquity elegance with the Goddess Statue Lamp or add a bit of flirty fun with the Eye Doll lampshade, bringing a touch of Audrey Hepburn to the room.
Footstools
Get him to put his feet up with a designer footstool. Light and portable, each with a quirky design, there's something for everyone in our footstool range.
Wallpaper
Some dads are never happier than when they're doing a bit of DIY. Inspire his latest project with something from our designer wallpaper range. Our bookshelf wallpaper is ever popular, or take a look at our wood effect designs to bring the shed indoors!
Make this Father's Day the best one yet!
www.stressnomore.co.uk
Struggling with what to get your dad this Father's Day? Don't worry we've got you! We know that not every dad is the same, so we've put together a selection of gift ideas ranging from garden and outdoor, to kitchenware and relaxation devices.
From Stephanie Taylor, Managing Director of StressNoMore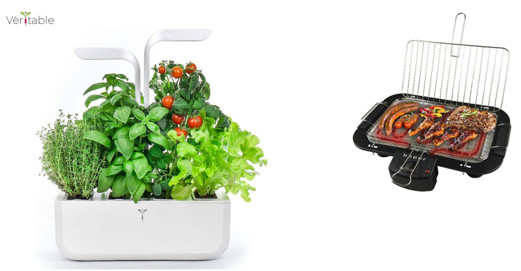 Veritable Classic Indoor Herb Garden
£143.99
If your dad loves to cook, this clever kitchen gadget is perfect, providing fresh, organic herbs all year round.
Simply place it on your kitchen worktop, plug it in, fill the water reservoir and turn it on. This gadget uses LED light technology to guarantee plant growth without the need for natural light. Plus it comes with four different organic herb planters, is compact and reduces waste.
Beper Electric Barbecue With Double Grill
£39.99
If your dad's a keen camper and lover of the great outdoors, this handy electric BBQ is the perfect gift.
It's compact and light enough to be packed in the car for trips and easily stored away when not in use.
Features include an aluminium metal water tray for smoke-free barbecuing, two temperature settings and two separate grill racks.
Bambooista Bamboo Cheese Board
£39.99
This luxurious cheese board allows any cheese-loving dad to enjoy a mouth-watering selection of cheeses in style. Features include grooves to accommodate his favourite extras, ceramic pots, a hidden pull-out tray, four cutting utensils and two small forks. It's also made from sustainable bamboo and is easy to clean.
Beper Pie Maker
£28.99
A quick and convenient alternative to oven baking, the Beper Pie Maker is simple to use and cooks dad's pies in as little time as it takes to make a cup of tea! Complete with an aluminium baking plate covered with non-stick Teflon, indicator lights and a cool-touch handle, these pies will be a treat for the eyes and the taste buds. All he needs to do is simply add ingredients and wait 6 minutes for them to cook.
U-Neck Lite Neck Massager
£55.99
Sick of seeing your dad with neck pain after months of working from home? This neck massager boasts advanced, therapeutic technology and is designed to treat chronic neck pain or injury, alleviate stiffness and aid relaxation.
Combining infrared heat therapy with vibrations and an electric pulse massager, it soothes sore and injured muscles by improving circulation and has six vibrating functions and 16 strength settings.
Beurer MG55 Tapping Massager with Infrared Light Therapy
£56.99
This Beurer MG 55 Tapping Massager is the perfect massaging device if your dad is complaining of a bad back, but struggling to reach those tight muscles.
Features include infrared light therapy to reach deeper levels of tissue and muscles, varying intensity settings, three interchangeable attachments and a non-slip handle.
JETSWEAT is a video streaming fitness platform that provides exclusive access to top boutique studio classes, personalized programming and real-time performance tracking.
jetsweatfitness.com

Our mission is to empower an active lifestyle by providing real boutique fitness classes on a convenient and accessible platform available wherever, whenever. All you need is a smartphone, tablet, or computer to get started, guaranteeing no product waste. JETSWEAT is perfect for all dads and especially for ones who may not have a lot of time for themselves, but still want to keep on top of their fitness journey. Our large variety of studios to choose from makes us special because you have all these options at the palm of your hand. We have also been recognized by Men's Journal for being in the Top 10 for the best apps for men to stream a workout.
Father's Day Letterbox Gift
Box Sized Hugs Ltd
Stockist information: www.boxsizedhugs.co.uk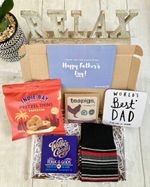 Looking for the perfect present idea for your Dad this Father's Day? Put a smile on his face with a thoughtful surprise and let him kick back and relax with one of our Father's Day gift boxes on his special day. If you can't be there in person, why not send one of our unique letterbox gifts directly to your Dad, Stepdad, Dad-to-be, or Grandads front door. Chosen by you, and lovingly wrapped by us, add your own personalised message for the perfect finishing touch.
Included in this box:
· Worlds Best Dad Coaster
· A Pair of Socks
· Teapigs Everyday Brew Teabag
· Personalised Card and Message
· Tonys Chocolonely 50G Milk Chocolate Bar
· Indie Bay Pretzel Thins Barbecue
View product on boxsizedhugs.co.uk/collections/ready-made-boxes/products/fathers-day-letterbox-gift
Price: £15.99
Father's Day Gift Guide: Bosch Home & Garden's top DIY and gardening gadgets for making Dad's projects fuss-free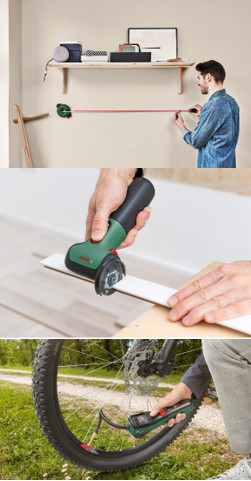 Dads always love to have a good project on the go, and with Father's Day on the horizon (Sunday 20th June) there's no better time to set him up for DIY and gardening success this summer with the gift of flexible, easy-to-use cordless tools.
If he's masterminding a cherished DIY project or tinkering with odd-jobs in the garden, Bosch Home & Garden is on-hand to lend Dad a hand with a wide range of gadgets that will help him make light work of whatever practical jobs he tackles.
Bosch Atino
When hanging everything from shelves to picture frames, it can feel as if you need an extra set of hands to get all the alignments and measurements precisely right. With the Bosch Atino line laser tool, Dad has the helping hand he needs to get the jobs done easily. Combining a line laser and 1.5m tape measure all in one intuitive package, the Atino makes aligning and spacing objects evenly a doddle.
The tool can be used for either vertical or horizontal levelling at 0, 90, 180 and 270 degrees, and attaches seamlessly to smooth surfaces with a gel pad, or pins on wallpaper and rough surfaces alike. With a 'traffic light' LED system helping Dad to adjust the angle of alignment, accuracy is the name of the game!
Product is widely available in the following packages (all prices RRP): Tool, 1 gel pad, pin plate with 2 pins, and battery – £49.99; Tool, 6 gel pads, pin plate with 2 pins and battery – £61.74
Bosch EasyCut&Grind
Saving time between tool switches, a compact multipurpose tool is the ideal problem solver. Thankfully, the Bosch EasyCut&Grind will have Dad covered for an array of hands-on tasks. Designed for convenient, one-handed use in tight spaces, the EasyCut&Grind offers cutting and sanding all in one compact package. This nifty tool is capable of tackling a range of materials like metal, plastic and wood up to 14mm, and comes with a broad range of adapters for simple switches between sanding and cutting applications, including a freehand cutting adapter for quick guided cuts. With safe two-step activation thanks to an activation button and operational switch, this tool is perfect for users of all skill levels.
Product is widely available in the following package (price RRP): Tool, carbide multi wheel, bonded cutting disc, three sanding sheets, freehand cutting adapter, transportation hood, charger – £89.99
Bosch EasyPump
If Dad is tired of having to reinflate tyres and sports balls with a foot pump, the handheld Bosch EasyPump may just make his day. Whether at home or on the road, the lightweight EasyPump makes reinflation up to 10.3 bar a breeze. Featuring real-time digital measurement, an autostop function when a pre-selected pressure is reached, and integrated storage for the accompanying valves and needles, this tool does all the hard work for you and more. Its clear display is easily readable in broad daylight and provides three different units, while its compact design makes it easy to carry and store while out and about.
Product is widely available in the following package (price RRP): Tool, French-valve, ball needle, volume adapter, USB cable – £69.99
Save time, money and space around the home with the Bosch POWER FOR ALL 18V cordless system
When Dad is dabbling in DIY or out in the garden, the last thing he wants is to search for a multitude of different batteries and chargers for his cordless tools. Not only does it waste time, but also space and money. But no trouble; the Bosch POWER FOR ALL 18V cordless system is here to help.
The Bosch POWER FOR ALL 18V cordless system is part of the POWER FOR ALL ALLIANCE, where only one 18V battery is needed to power over 70 tools from Bosch and other manufacturers in the POWER FOR ALL ALLIANCE – whether it's for DIY, the garden or a household tool.
With cheaper tool-only options available, users can avoid additional batteries and charging units, saving money, space and the environment with each new tool purchase.
Bosch Fontus 18V (NEW)
Outdoor cleaning jobs will be no match for Dad thanks to the new Bosch Fontus 18V. With a 15-litre inbuilt water tank in a compact package, the Fontus 18V is ideal for cleaning when out on a day trip, or at home thanks to a mains water connection.
Catering for a variety of different light cleaning applications, from mountain bikes and muddy dog paws to prized cars and garden furniture, the Fontus 18V features fully adjustable pressure modes and four different spray patterns – providing excellent versatility on the job. The tool also comes with a SmartBrush for swiftly cleaning larger surfaces, which can be stored in a bespoke compartment inside the tool with the spray gun and hose for quick and easy set-up.
Product is widely available in the following packages (all prices RRP): Tool, SmartBrush, spray gun, water filter, 4-metre hose – £206.99; Tool, battery, charger, SmartBrush, spray gun, water filter, 4-metre hose – £269.99
Bosch EasyHedgeCut 18-45
For easy hedge cutting with optimum performance, look no further than the Bosch EasyHedgeCut 18-45. This highly manoeuvrable tool offers precision with every trim thanks to diamond-ground blades, while the bespoke Bosch Anti-Blocking System allows you to cut thicker branches with no interruptions – providing clean and consistent results. The tool is specifically designed with easy handling in mind, while a blade-tip protector provides added safety while trimming along walls and paths.
Product is widely available in the following packages (all prices RRP): Tool, blade cover – £71.99; Tool, battery, charger, blade cover – £119.99
Bosch EasyGrassCut 18
Dad will be able to make light work of keeping the lawn in tip-top condition with the lightweight Bosch EasyGrassCut 18. Weighing just 2.1 kg and featuring a balanced, ergonomic design, this agile grass trimmer can be manoeuvred easily and comfortably, even during extended use. Convenience is the name of the game, with the semi-auto spool feeding the spool line with every trigger release, allowing you to continue trimming without the need for manual adjustments. With a simple push of a button and a twist of the tool, the EasyGrassCut 18 can switch from trimming to edging functionality, with the 18V battery serving up enough power to trim the edges of up to six tennis courts in one charge!
Product is widely available in the following packages (all prices RRP): EasyGrassCut 18 (tool only) – £71.99 | EasyGrassCut 18-230 (2.0 Ah battery + charger) – £107.99
Bosch AdvancedMulti 18
For Dad's tougher multipurpose tasks, the highly adaptable Bosch AdvancedMulti 18 is equipped to tackle an array of jobs. From segment sawing and plunge cuts to sanding, this multitalented tool comes with an array of adapters as standard, while the anti-vibration handle facilitates optimum guidance, comfort and control on the job.
What's more, the tool is available with a host of optional accessories to expand the range of applications even further, from scraping and removing grout between tiles, to cutting metal piping. With three-second, tool-free accessory changes and a 180-degree light band for visibility in dark areas, this tool offers speed and flexibility wherever you need it.
Product is widely available in the following packages (all prices RRP): Tool, delta sanding plate, delta sanding sheet set and 4-stage depth stop for segment saw blades – £114.99; Tool, battery, charger, delta sanding plate, delta sanding sheet set and 4-stage depth stop for segment saw blades – £174.99
Bosch AdvancedImpact 18
The Bosch AdvancedImpact 18 offers the ideal blend of endurance and power for challenging screwdriving jobs in wood and metal, and for negotiating impact drilling in brick and limestone. The refined brushless motor is wear-free and works with maximum efficiency, significantly elongating service life and offering plenty of torque.
Designed with simplicity and ease-of-use at its heart, the AdvancedImpact 18 makes it easy to switch between screwdriving and drilling with a seamless click, while gear changes are done automatically to optimise performance for each job. This versatile tool is also available with QuickSnap angle and off-set angle adapters, removing the difficulty of working in tight or awkward spots.
Product is widely available in the following packages (all prices RRP): Tool, chuck adapter, screwdriver bit – £119.99; Tool, battery, charger, chuck adapter, screwdriver bit – £189.99; Tool, battery, charger, chuck adapter, screwdriver bit, off-set angle adapter, angle adapter – £229.99
Pueris who have developed synthetic CBD
There has been increasing research of the sporting benefits, used as pain relieve. Which we know a lot of dads once they get older start to suffer from!
About Pureis
Pureis® Ultra Pure CBD is the 1st CBD food supplement globally to use FDA registered raw material, the 1st CBD food supplement to be backed by clinical studies on the UK & Irish market, making it clinically proven to be safe. Pureis® CBD has 0% THC (tetrahydrocannabinol), meaning it does not cause a "high" and is not addictive. Pureis® CBD is Ultra Pure and mimics the DNA of the plant; with NO toxins or pollutants, NO traces of THC, NO other cannabinoids, NO terpenes, NO heavy metals, NO pesticides, and NO insecticides. It is simply Ultra Pure CBD.
Pureis® Key Facts:
• 1st CBD food supplement backed by clinical studies on the UK and Ireland market
• Pureis® has invested heavily into safety and toxicity clinical trials
• Pureis® Ultra Pure CBD only contains CBD
• Pureis® raw material mimics the DNA of the plant, which guarantees nothing else will be present in the product
• 1st CBD food supplement globally to use FDA registered raw material
• Free from toxins and pollutants (the plant source of CBD can contain traces of THC, other cannabinoids, terpenes, heavy metals, pollutants, pesticides, insecticides, is weather dependant, can have crop failure and is very difficult to get consistency from batch to batch)
• Pureis® 0% THC – Government 'Home Office' confirmation
• Pureis® CBD does not cause a "high" and is not addictive
• Pureis® is uniquely formulated to improve absorption;
• Our formulations are fast absorbing; it is widely known that CBD is poorly absorbed orally and, in some cases, only 6% of CBD is absorbed and the remainder is excreted, as reported in the literature. This is known as "first pass metabolism".
• CBD is extensively broken down and processed for excretion by the liver. Our formulation has been carefully designed to enhance bioavailability, which improves absorption
• Pureis® – quality guaranteed by GMP certification
• Pureis® comes in great tasting and odourless oil and capsules
• Pureis® is suitable for vegans
Pureis® packaging includes braille and ASMR appeal

Imagine a STAR in the Sky named for eternity after Dad or Grandpa… This is a once in a billion billion stars YOUR DADDY IS ONE IN A BILLION! >>> NAME A STAR AFTER HIM >> star-name-registry.co.uk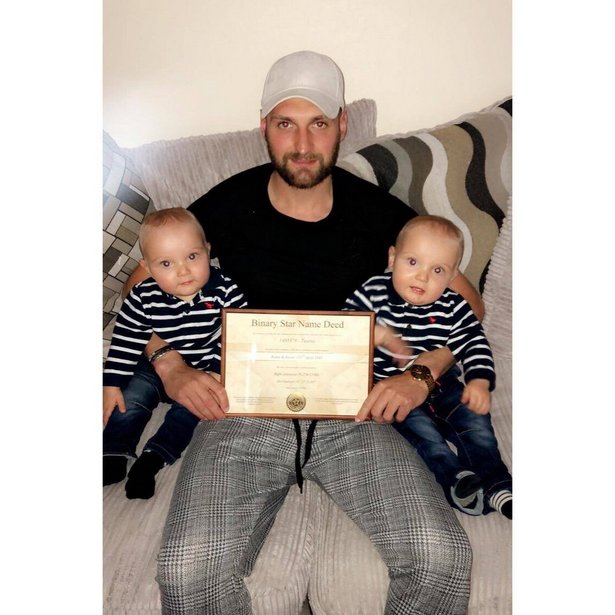 Star Name Registry is THE Fathers Day Gift Star present, as we think giving Dad a star named after him or named for him would be an extra special and different gift – especially as many people haven't been able to see their Dad's over the pandemic, but what they have had in common in the same sky above them.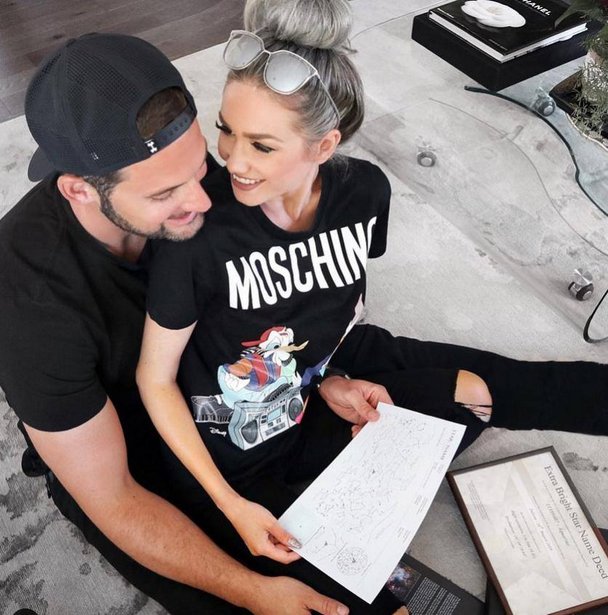 Star Name Registry's extra bright star gift package is perfect for your dad or grandad. It comprises of a certificate of your named star along with the star co-ordinates and information on how to spot it in the sky. The star name will also be added to the Star Name Registry
Name a real visible star in the sky for someone special, the perfect gift for any occasion.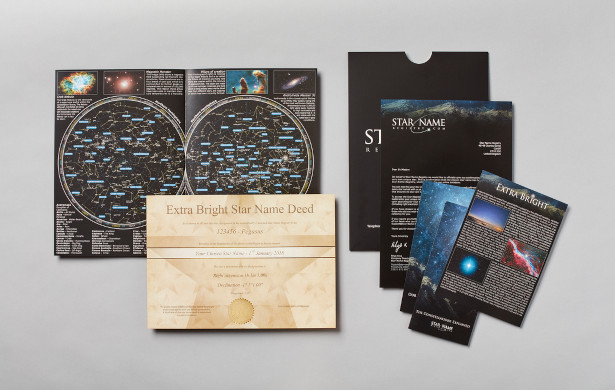 Star Name Registry gives you the chance to name your very own star. This could be as a gift for someone close to you, remember someone special, or make the perfect gift for your partner. If you would like more information on how you go about naming a star, visit the website on www.star-name-registry.com where you can find all the packages available to buy. It ships worldwide and has a 24 hr/7 days week customer service team based in the UK. Did I mention that it has been rated 5* on Trustpilot with over 14,000 reviews!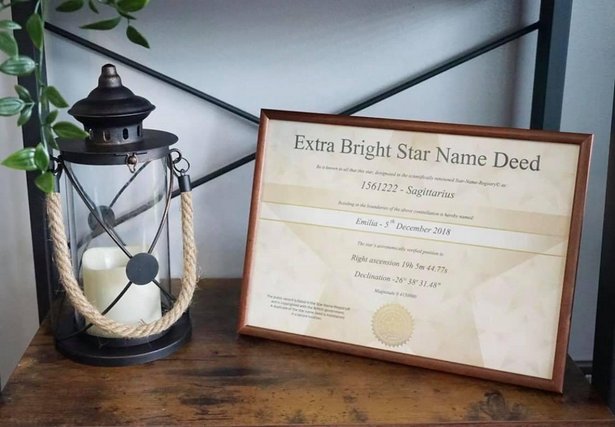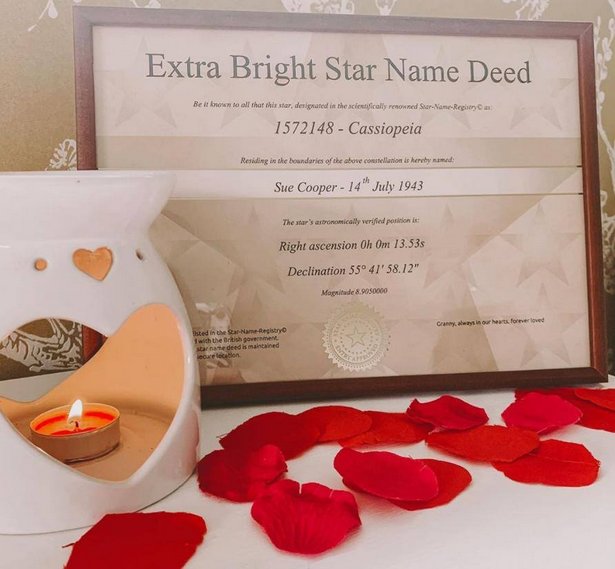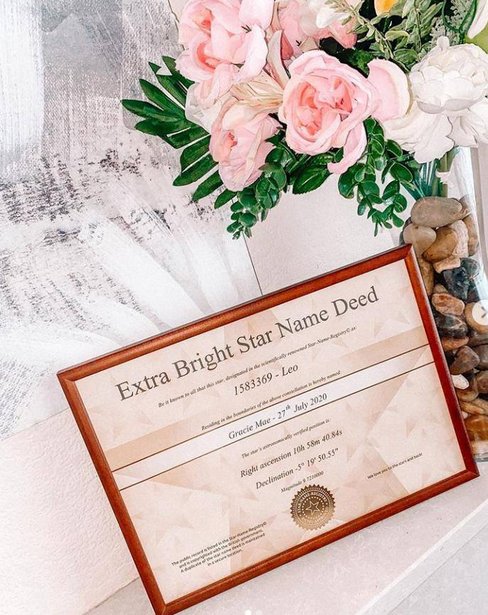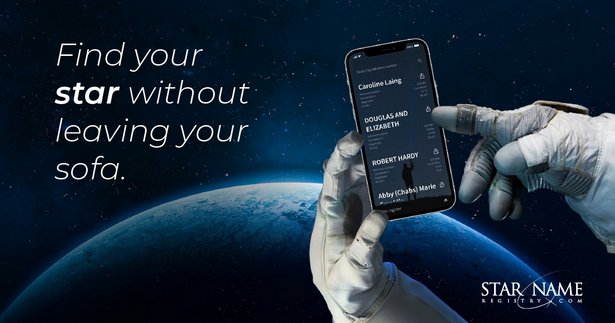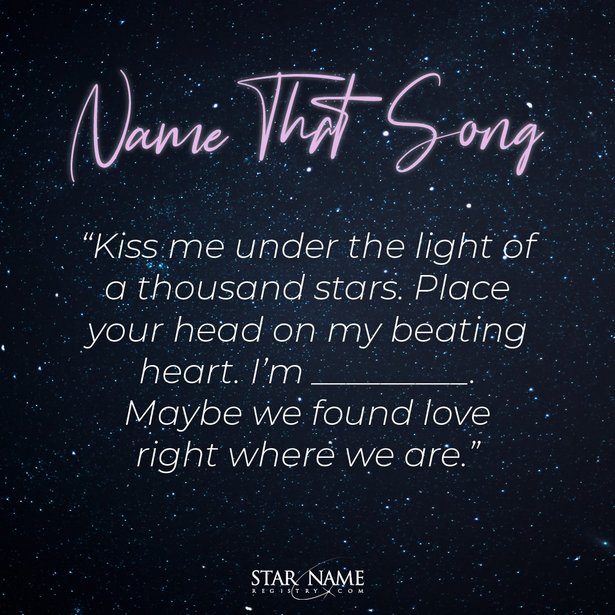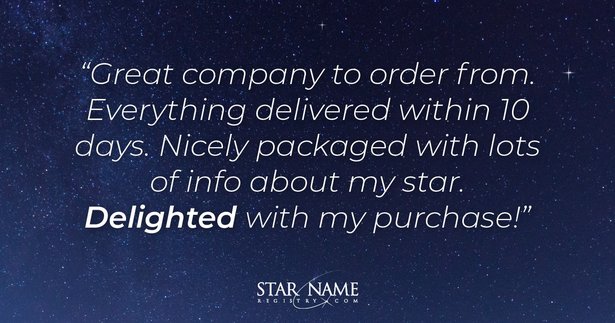 Fathers' Day Present from caring skincare brand, Nursem! The products are perfect for hardworking hands whilst doing good for healthcare heroes.
Nursem is on a mission to give back to some of the most deserving in society and provides a month's supply of free hand cream to an NHS nurse or midwife for every product sold – the Nursem Promise – and since launching in 2019, has helped over 251,000 nurses and midwives across the UK to date.
Father's Day gifts include:
• Hand Care Heroes Set – RRP £29.99
o This set includes x1 Caring Hand Cream 75ml, to soothe, condition and protect your hands throughout the day with a non-greasy, fast absorbing formula; x1 Caring Skin Fix 50ml, an intensive overnight formula to regenerate persistently dry skin; x1 Caring Hand Wash 300ml, with naturally derived ingredients to be more gentle than soap and protect the skin's natural barrier; and x1 Nursem Promise nomination, to nominate a healthcare professional to receive a month's supply of free Nursem.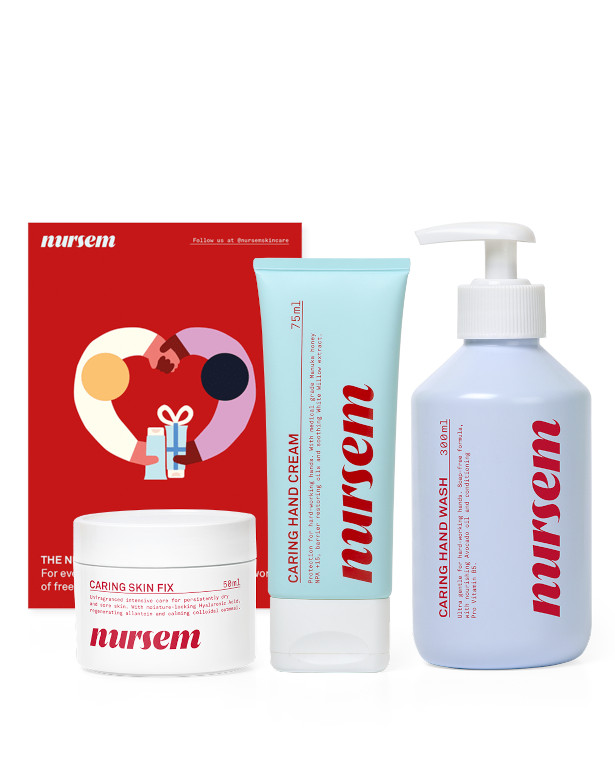 • Caring Hand Cream Unfragranced – RRP £9.99, 75ml
o A non-greasy, fast absorbing formula designed to be used little and often throughout the day to immediately soothe, hydrate, and reduce the risk of further on-going discomfort. High in Omega 3, 6 and 9 and containing Manuka Honey NPA +15, the Caring Hand Cream Unfragranced is the perfect prevention for hand working hands and suitable for ultrasensitive skin.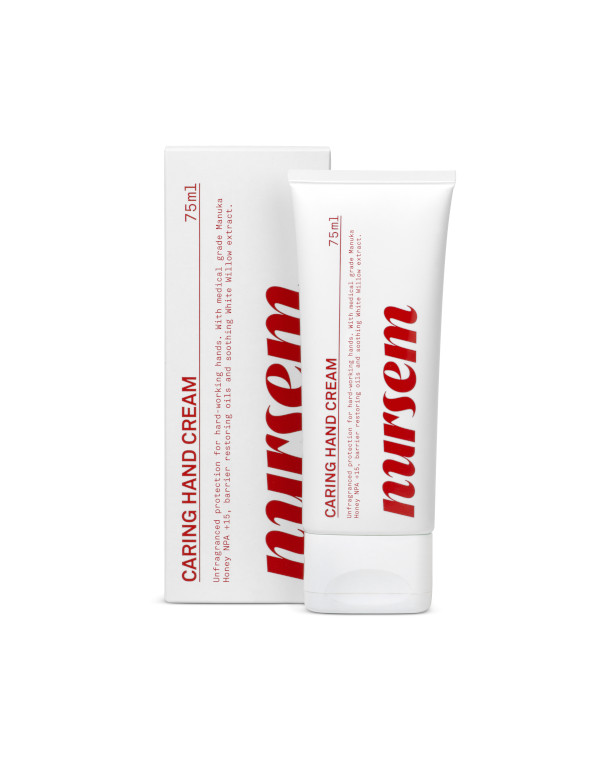 • Caring Hand Wash – RRP £9.99, 300ml
o An ultra-mild soap-free formula that uses skin-friendly cleansers designed to minimise the effects of constant hand washing i.e. removal of the skin's own natural barrier. The formula is fortified with conditioning Pro Vitamin B5, Glycerin and plant-derived oils to help protect hands against further on-going damage.
All Nursem's products are suitable for sensitive skin, dermatologically tested, cruelty free and free from parabens, petrolatum, mineral oil, silicones and sulphates. Nursem's products have been rated an average of five-stars across over 5,600 reviews on Reviews.io, with 99% of reviewers recommending the brand.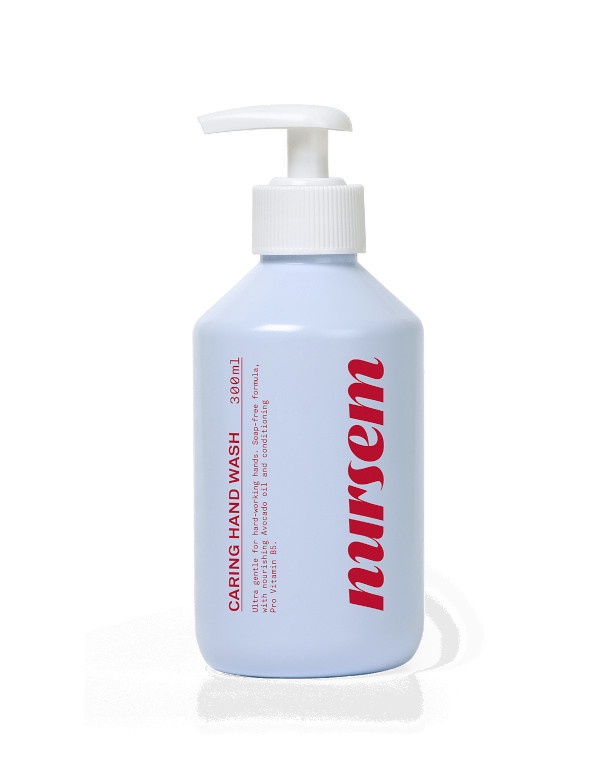 We at It's My Magazine capture life stories for families who would love a beautiful heirloom.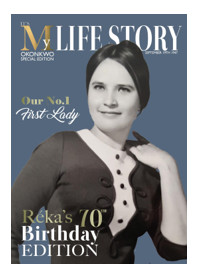 Perfect for Father's Day, it is presented within a bespoke printed luxury magazine and focuses on your parent's childhood, meeting their spouse, career, wedding day (if applicable) birth of the kids/grandkids and their history. We'd also shine the spotlight on their hobbies, passions and achievements that you'd like preserved, from childhood to the present day.
issuu.com/itsmymagazine/docs/happybirthdayreka
DR. DIOL™ offer broad-spectrum CBD products for anyone wanting to enhance their self-care routine.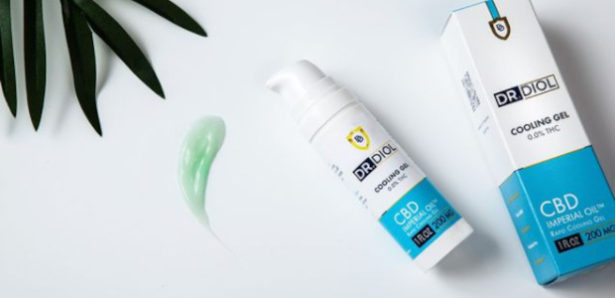 Their products range from fast acting tinctures, to delicious tasting gummies. They also offer moisturizing topicals and virtually tasteless, easy to swallow softgels. Through separation science they're able to remove all THC from their CBD products so consumers can boost results while still maintaining a clear head.
DR. DIOL™ CBD is a great way to start or end the day when you're out there playing or inside watching rugby! Care for your dad this Father's Day and get him some DR. DIOL™ CBD products!
HEX Performance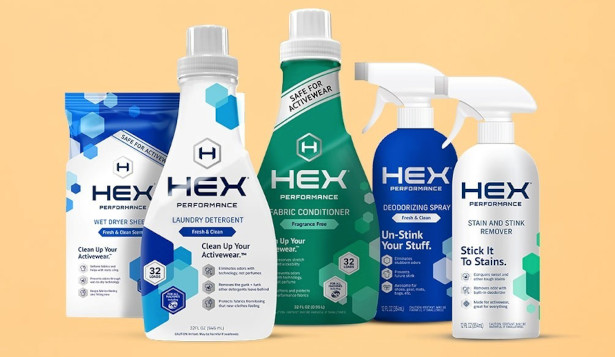 Does your husband, dad or significant other stink after working out or playing sports? Get him HEX Performance, the first and only laundry regimen made specifically for tightly knitted synthetic materials. Using its patented HEX Molecule, the formula digs deep into ultra-tight knitwear, like your favorite workout set, to remove tough odors and stains caused by bacteria and protect the wickability, breathability, stretch and color. The line includes Detergent, Antibacterial Fabric Protector (EPA approved to kill bacteria causing odor and prevent regrowth for up to 6 weeks), Fabric Conditioner, Wet Dryer Sheets and Sprays. Available Amazon and HEXPerformance.com.
Tropicfeel
Monsoon Sneakers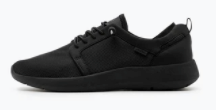 Must have for Dad's who like to travel and be outdoors, the all-terrain sneaker called Monsoon from Tropicfeel. With 4 in 1 versatility the trainer provides the benefits of aqua shoes (yes you can swim in them), comfort of sports shoes, technical outsole materials of hiking shoes and the styling of your favourite day pieces.
Price: £88
www.tropicfeel.com/products/tropicfeel-monsoon-sustainable-sneakers-all-black
Calmr
A new CBD brand based in Salt Lake City, UT.
Their product line includes broad spectrum CBD oil, softgels, sports cream, and salve. These products can be a nice addition to the gifts your giving for Father's Day. The CBD products support overall health and wellness. By giving fathers, uncles, or grand dads CBD gifts, we can make sure that we help to preserve their health, especially now that there's still a pandemic. See more and buy at :- www.calmrbio.com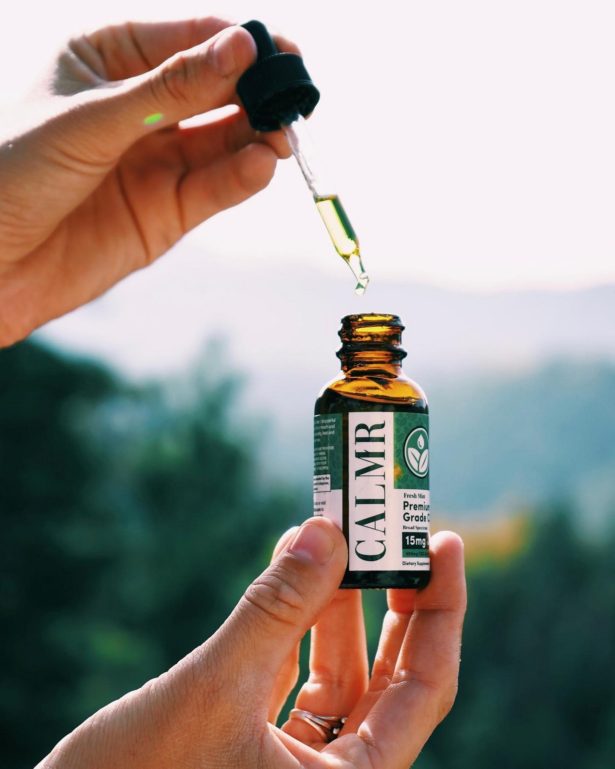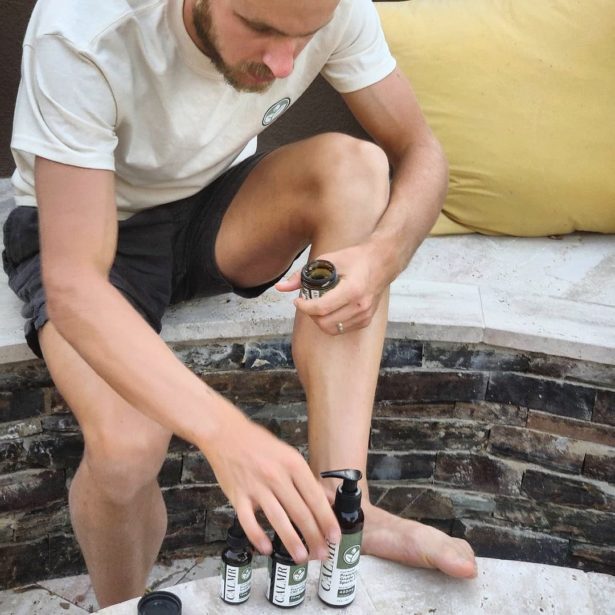 Here's a super cool, clever and totally unexpected gift for the Dad or Grandpa who loves to shop or who absolutely hates to shop! www.jillkirshcolor.com
color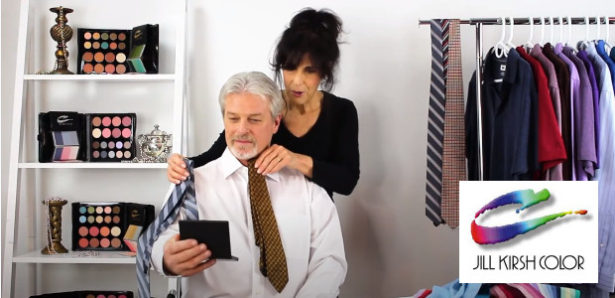 It's his customized wallet size swatch book filled with pieces of fabric of all his best shades of every color that I've curated for him, based entirely on his hair color.
He uses it as a guide for shopping for everything from polos and shorts to shirts, ties, suits and watch bands. And not only are these all best shades, but every color in his book coordinates with each other!
The four color palettes are:
Warm Blond
Dark Brown, Black, Salt & Pepper & Silver Hair
Red, Auburn or Golden Brown Hair
Gray or Ash Blond Hair
Jill Kirsh
jillkirshcolor.com
Jill Kirsh is a color expert and Hollywood's Guru of Hue.
Her unique color system for fashion & beauty has been the talk of the fashion world for the past fifteen years. She's been featured several times in InStyle Magazine, Life & Style Weekly, Inc.magazine, Health magazine, Backstage, RedBook, the Los Angeles Times and on every major network and numerous local news affiliates including HGTV and Hallmark, plus myriad websites like AOL, E!News Online, BeautyNewsNYC and more.
She was named Best Color Consultant in the Best of LA issue of Los Angeles magazine and is frequently called upon by Red Carpet celebs, Grammy winning musicians and titans of business for color coaching. In addition, Jill is featured as the Color Expert in the award winning documentary Gray Is the New Blonde.
Jill has created these wallet size customized swatch books filled with pieces of fabric of all your best shades of every color, based entirely on your present hair color. You use it as a guide for shopping for absolutely everything for fashion & beyond!
Below are videos which add visual exoplanation to waht Jill acheives and right at the bottom below the videos are a few before and after shots for the guys to see just what is possible….
At Rubies in the Rubble, they make delicious plant based condiments from surplus fruit and veg that would have otherwise gone to waste.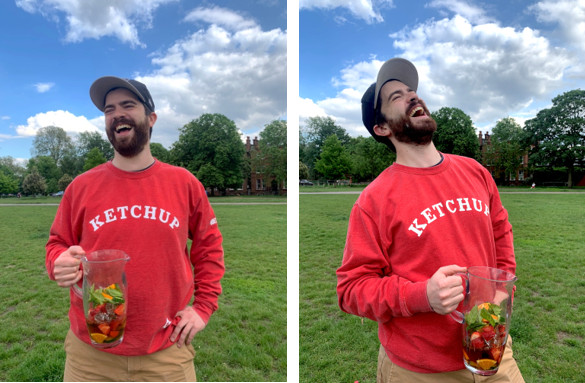 Working directly with UK farmers, they create a market for the freshest (if a little wonky!) fruit and veg to create our award-winning range. They also have the perfect jumper for dads this Father's Day that will be available to purchase on their website. rubiesintherubble.com
CARD FACTORY LAUNCHES SEARCH FOR SUPER DAD OR L.A.D (LIKE A DAD) OF THE YEAR

• Card Factory launches new competition to find the UK's Super Dad or L.A.D (Like a Dad) of the year
• The winning Dad or L.A.D will receive a £1,000 Center Parcs voucher
• TV star Jeff Brazier backs the campaign as he opens up about the importance of father figures
Specialist card retailer, Card Factory, has launched a brand-new Father's Day competition, searching for the UK's first ever Super Dad or L.A.D (Like A Dad) of the year.
The competition aims to celebrate and champion not only traditional Father figures, but L.A.D (Like A Dad) figures too – meaning that single mums, same sex parents, aunties and uncles can get the recognition they deserve this Father's Day.
The campaign is also backed by TV star Jeff Brazier, who is keen to ensure we celebrate all different types of Father figures this Father's Day.
From personal experience, Jeff can vouch for the importance of L.A.D (Like A Dad) role models in a family. Growing up, his own Grandfather was Like A Dad to Jeff for years, providing a huge amount of love and support through his life.
Working with Card Factory on the Super Dad or L.A.D of the year competition, Jeff is keen to advocate all types of Dad and L.A.D figures right across the UK, be it single mums, same sex parents, grandparents and more.
On the importance of Dad and L.A.D figures, Jeff said: "No matter what kind of family you have, both Dad and L.A.D figures play a crucial role in bringing up your children. Over the last few years, I've had support in raising my boys from so many people, both from outside of my family and from within.
"I think a lot of people have an idea in their head of what a perfect, 'traditional' family looks like. But in reality, it doesn't matter how your family is structured, if your kids are raised by a loving Dad or L.A.D figure – they're going to have all the love and support they need growing up."
As well as celebrating L.A.D figures in the brand-new competition, Card Factory also have an incredible Father's Day range that includes cards dedicated to the L.A.D in your life, such as the personalised "Just Like A Dad" card for just £1.79. All personalised cards come with free first-class delivery when ordered on-site or through the newly launched mobile app.
What's more, Card Factory's diverse offering of products goes way beyond cards – extending to gifts for all manner of Father figures. From traditional presents such as mugs, socks, and washbags to sweet treats, customised with your Dad or L.A.D's name, there really is something for everyone. The full Father's Day gift range can be found here, and all personalised products can be found, customised, and ordered directly via the website or app.
Charlotte Wakerell, Brand, Campaign and PR manager at Card Factory said: "Father's Day is a time to reflect upon the importance of family. However, for a lot of people, what might be seen as the 'traditional' family setup just doesn't apply. There are millions of single mums, same sex partners and foster parents right across the UK, and it's essential that we celebrate each and every one of these L.A.D figures on Father's Day."
The Card Factory Super Dad or L.A.D of the year competition runs for the next two weeks, from the 28th of May until midnight on the 13th of June. To enter, all you have to do is click here, fill out the short entry form and upload a picture of your Dad or L.A.D nomination. Full competition terms and conditions are available at cardfactorycompetition.co.uk/
TIGHTY WHITIES REVEALED AS THE NATION'S FAVOURITE MEN'S UNDERWEAR
GO TIGHTY, GLOW WHITIE – AND YOUR LOVE LIFE WILL REACH GREAT HEIGHTIES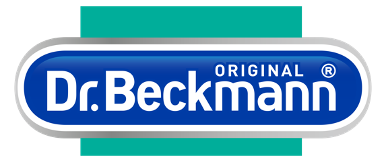 The much-debated Tighty Whitie is, officially, Britain's favourite male underwear, according to new research.
The bright-white, super-short and revealing briefs, sported by hunky male icons on the big screen, in sports and showcased on the catwalk, have officially been voted as Britain's number one choice – but only if they're brilliantly bright white in colour, according to a study by cleaning and laundry experts Dr. Beckmann.
Dr. Beckmann, the manufacturer of the UK's favourite laundry whitener, Glowhite, polled 2,000 Brits* to find out exactly which kind of undies the nation prefers on its men.
And the answer was loud and clear – with an overwhelming 51% of people highlighting the Tighty Whitie as the most attractive type of undies.
Almost 6 out of 10 women and more than 4 out of 10 men said they prefer the iconic tiny undies, as long as they're bright white, to any other kind of male underwear. The nation chose Tighty Whities above boxer shorts, boxer briefs, trunks, long johns and jockstraps.
Laundry legends, Dr. Beckmann even tested the theory that Tighty Whities are the most attractive undies on shoppers. As the experts took to the streets of Manchester, once lockdown restrictions had eased, to discover first-hand what type of underwear is considered the nation's favourite.
Manchester city centre was treated to an eye-popping display of male models sporting a selection of various types of classic male underwear, as members of the public were asked to give their honest opinion on which style they preferred and why.
Tighty Whities came out top once again – with 6 out of 10 of those quizzed choosing the iconic undies as their favourite. The street experiment also revealed that the snug briefs won't pass muster unless they are crisp, sparkling and brilliant white (no room for faded greys with the Great British public).
As lockdown restrictions lift and single Brits look forward to going out on proper dates again, the best-looking underwear is, according to those quizzed on the streets of Manchester, a staple requirement for singletons setting out to meet their match.
Dr. Beckmann spokesperson Susan Fermor said: "After over a year of restrictions and virtual interactions, we were so excited to venture outdoors and safely interact with the public to hear what they had to say about their preferred type of underwear.
"It's quite clear the nation holds Tighty Whities close to its heart. There's a lot of love for the pants out on the streets, as both our survey and street vox pops have shown. Our models got plenty of attention too, as you can imagine.
"Hearing people's preferences and thoughts was a fun and fantastic way to gauge what people really like when it comes to underwear and laundry in general, and it allows us at Dr. Beckmann to see how products like our Glowhite is succeeding in keeping the nation's whites gleaming as well as the nation's faces beaming."
The iconic Tighty Whitie is famed for its flattering qualities but maintaining the gleam of fresh white underwear isn't always easy. wardrobe whites will be shining bright and as good as new for years to come. By using a specialist fabric whitener, such as Dr. Beckmann's Glowhite, the UK's white laundry will be shining bright.
Gift Certificates toward tuition make a perfect Father's Day present!
Looking for a fun bonding and learning experience for your little one(s) to do with Dad?
Get Dad a Gift Certificate for Music Together® music and movement classes with Blooming Sounds LLC. Classes are live via Zoom, so you can attend from the comfort of home, while out in the park, at the grandparents' house, or wherever you happen to be! Dad and his little one 0-5 years old will sing, dance, and play while enjoying their special time over a semester of engaging and enriching music classes!
Brand New Dad Jokes Book & stuff & tees
Jack West Books
If you're looking for something unique to feature, how about this fun new Dad jokes book and associated products. Just launched on Amazon too!
The book is all new & original humor. It's an an awesome Father's Day gift, the Tee's are as well. It's the real deal when it comes to realxing…..
They have some merch live at https://www.jackwest.net/ as well as
https://www.amazon.com/dp/B095X3CB81/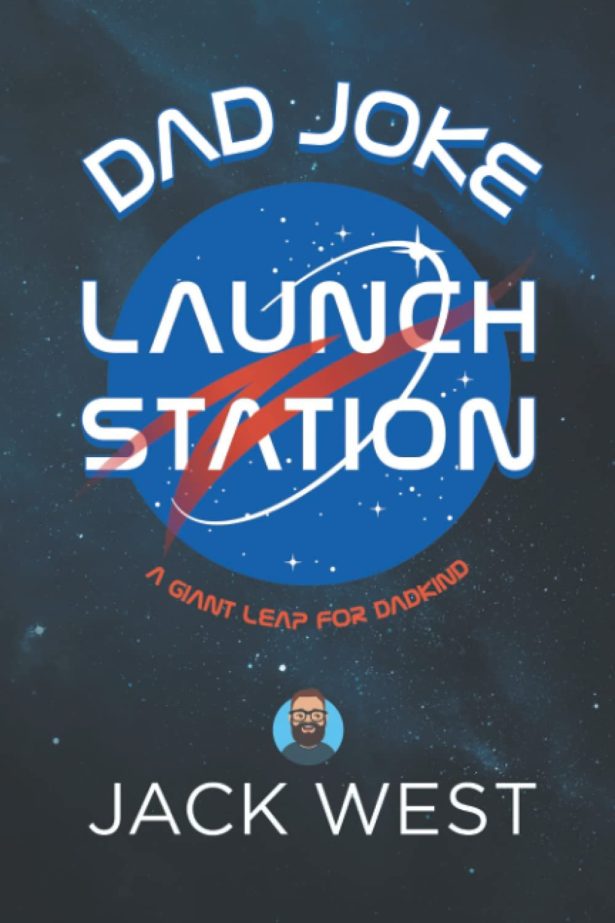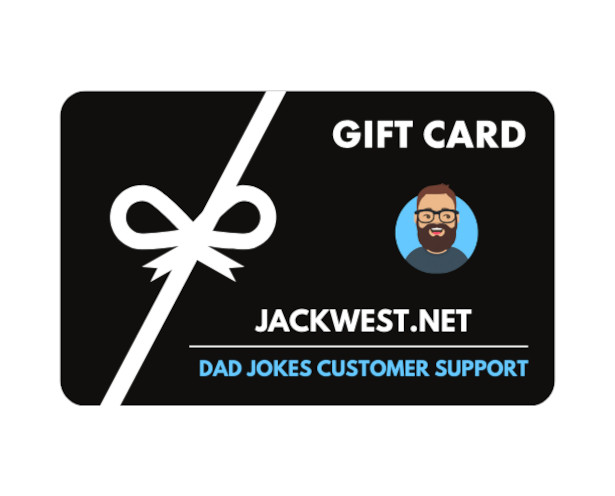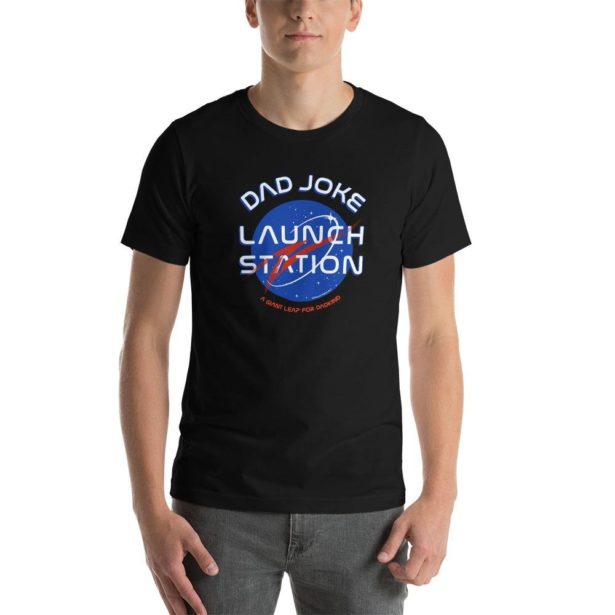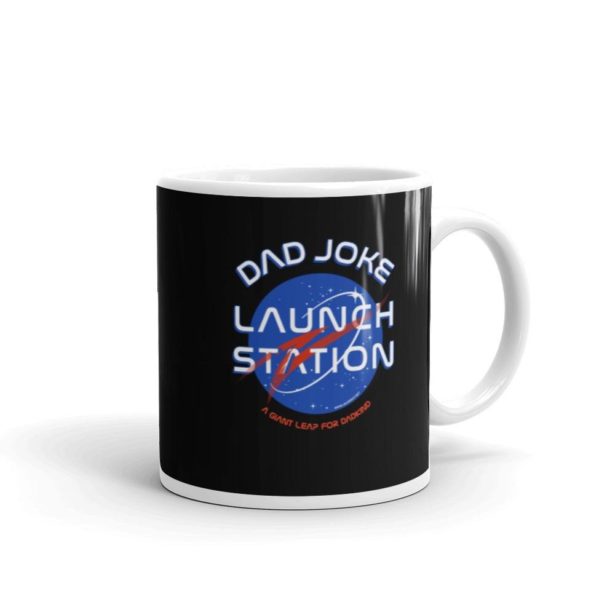 Ideas for every type of dad from the outdoorsman, to the game night king, the home chef, the Netflix guy, beer lover and the guy who just needs to get organized!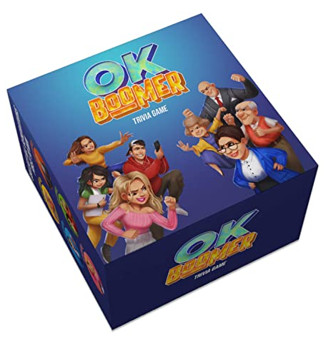 OK Boomer 5 Generation Game
Price: $34.99
Do you have a dad that loves family game nights? Look no further than OK Boomer! Designed with generational-based trivia questions, this game has something for every member of the family from the Silent Generation to Baby Boomers to Gen Z — OK Boomer is the game that will help your family determine the greatest generation! It is truly a blast to play!
Rapid Rope
Price: $24.95
For the outdoorsman, Rapid Rope is the gift dads will actually use and enjoy.
As shown on ABC's Shark Tank, it's perfect for all walks of life – outdoors, boaters, hikers, hunters, fisherman, gear heads, mechanics, and more. This extreme utility rope is super simple to use and a must-have safety device to keep in the car at all times to get unstuck while off-roading or other muddy conditions.
30 Watt Plant Face
Price: $16
Got a dad that is constantly losing his glasses? Gift dad this desktop planter and he will alway know where he stashed his frames. You can also tailoring it to your personal look. Outfit it with matching rims, draw on your signature bushy brows, or improvise the handlebar mustache of your dreams.
Nakie Recycled Hammock
Price: $102
Ultimate essential for his next outdoor adventure! Featuring triple stitching & uniquely designed polyester end straps for increased strength and durability. Nakie is doing their part for the environment too! Each hammock is made of 37 plastic bottles. With each purchase of a Nakie Recycled Hammock the brand will plant 4 trees in their reserve in Madagascar which employs local villagers.
Brewferm Home Brewing Kit
Price: $99.95
Brewferm makes crafting your favorite Belgium drafts easy with kits that take the guesswork out of your glass. Each kit comes with all the equipment you need to clean, ferment, and cap your pints, as well as all the ingredients carefully premeasured and ready to brew. Simply add sugar and water and then follow the instructions. Available at Bed Bath & Beyond and Amazon.
Fab Slabs Naturally Antibacterial Cutting Boards
Price: Starts at $34.99
Give dad the proper tools to prepare his feast while keeping the kitchen truly clean with the 100% natural antibacterial cutting board brand, Fab Slabs! Fab Slabs are a natural antibacterial cutting board brand made of sustainable Camphor Laurel trees in Australia!
Each of these beautiful, richly toned cutting boards and grazing platters is crafted from high-quality Camphor Laurel trees, a type of timber that is naturally and permanently antibacterial. Available on Wayfair, Amazon, Overstock, Macy's, Pier 1, Lowes and more!
30 Watt Sudski
Price: $16
An incredibly thoughtful choice for the beer drinker in your life. They'll be thinking of you nearly every time they're drinking beer soaking wet and naked. Available on Amazon or Target.com
Dr. Motion Compression Socks
Price: $10 each
It isn't Father's Day without Dad getting socks! Give Dad's feet the rest they deserve with Dr. Motion Compression Socks. No one knows feet like Dr. Motion and these knee high compression socks will keep his feet feeling their best all day long! Available on Amazon, Target.com and Kohls.com
One Fresh Pillow
Price: $50
If Dad's pillow is aging in the double digits it is surely time to give him a refresh! Help dad get the best night sleep of his life with One Fresh Pillow! One Fresh Pillow is the world's first online pillow subscription service guaranteeing a fresh pillow every night. Featuring a different fill on both sides – fluffy on one side and supportive on the other. It's one size fits you, no matter how you sleep or which side you sleep on.
Unstable Unicorns
Price: $15.99
Build a Unicorn Army. Betray Your Friends. Unicorns are Your Friends Now.Unstable Unicorns is a strategic card game that will destroy your friendships…but in a good way.The game was one of Kickstarter's top 100 most backed projects of all time and has sold over a million copies worldwide.
The Comfy
Price: $39.99
This wearable blanket will keep dad warm & cozy while he lounges at home, watches TV, plays video games, works on his laptop, sits around the bonfire, at a sporting event or concert, & more. The ultimate gift for the guy who loves his Netflix nights. Under $50!
1Thrive Henry Wall Organizing System
Price: $149
Keep dad organized in his home office with the Henry wall organizing system by 1Thrive. Sleek and stylish and big on ideas the Henry packs a major organizational punch. Dad will be able to quickly view his weekly schedule, notes list, and have access to a corkboard to cover all of life's basics.
Pillowsonic Bluetooth Pillow Speaker
pillowsonic.com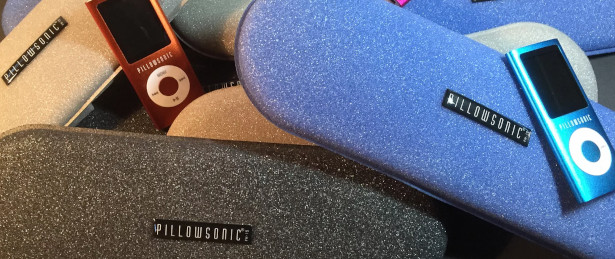 This pillow speaker is exactly what you've been missing while stuck at home. The bluetooth pillow speaker provides private listening without the need for earbuds or headphones. It is recommended by healthcare professionals for listening while in the comfort of your bed. In addition to total comfort, the speaker is used to relax, pain relief, mask tinnitus, and relieve daily stress. Simply place the speaker under your pillow and lull into relaxation while having complete awareness of your surroundings!
Pillowsonic pillowsonic.com
3Shades Chic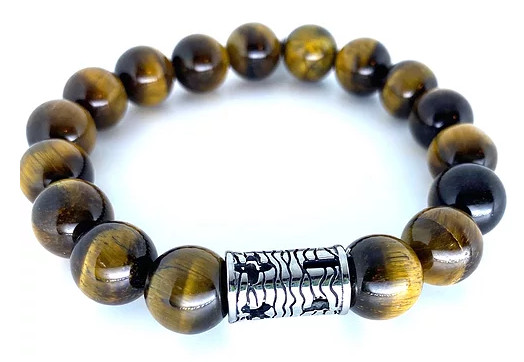 3Shades Chic prides itself on being authentic, original, and bold–perfect for your audience..
About 3Shades Chic
3shadeschic.com/mens-limited – Full men's collection.
IG:www.instagram.com/3shades_chic/
Examples:
Sovereign | Brown Tiger Eye II
Meditation | Colorful Interlock
About 3Shades Chic
Bold jewelry is taking over magazine covers and spring trend lists. The birth of 3Shades Chic stemmed from a simple idea…creating unique, handcrafted jewelry using a variety of high quality gemstones, charms, and metals. The company designs most of the pieces up to three times, making customers feel special and unique like EACH piece designed. The end result…CHIC! She has worked on the hit television show HGTV "Design to Sell" and was featured in the home section of the Prince Georges County Gazette. The essence of Cynthia's style is to give every piece a unique feeling.
Honeysuckle Distillery.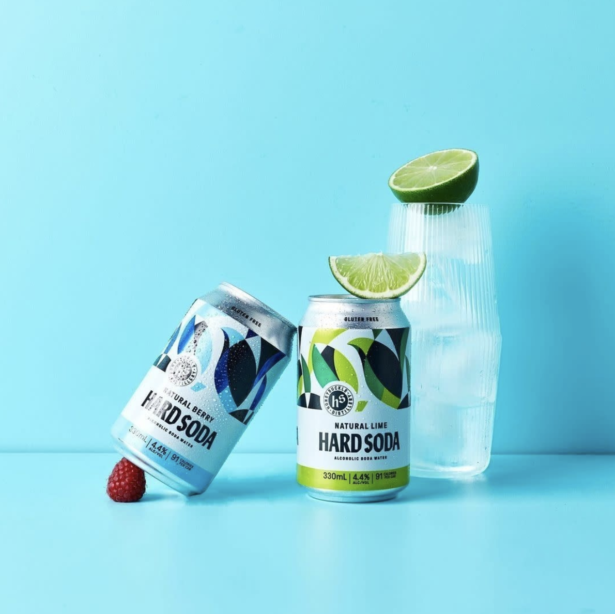 Based in Victoria, they currently offer a Vodka and Gin Spritz as well as a Hard Soda variety. Their products are made from purely natural ingredients, are gluten-free and much lower in sugar than other options on the market.
In particular, the Hard Soda is Victoria's answer to the Hard Seltzer trend. With a vodka soda base, the Hard Sodas are available in Natural Lime and Natural Berry – and offer a uniquely refreshing alternative to beers and ciders. Making it the ideal drop for all the Dads out there!
A Very English Father's Day Selection from Paxton & Whitfield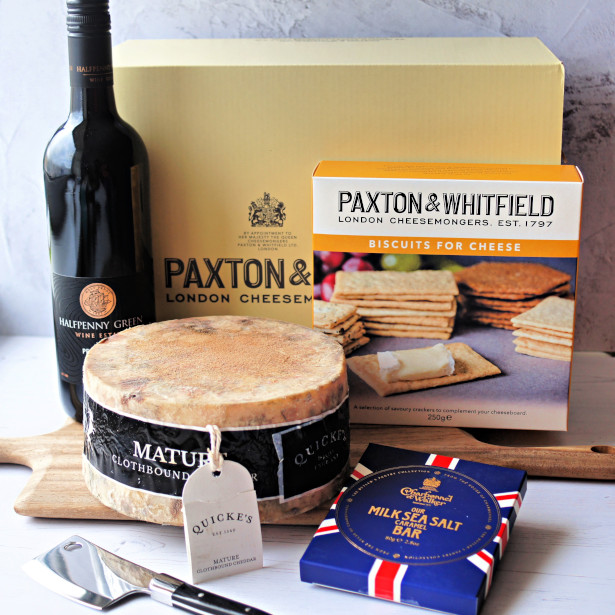 Very English Father's Day Selection (£85/price includes delivery in the UK) – A feast of fine English red wine, cheese and chocolates to celebrate Father's Day. If you're lucky, Dad may share this delicious selection! Featuring a whole clothbound Quickes Cheddar Truckle (1.8kg), Paxton & Whitfield Biscuits for Cheese selection box (250g), a bottle of Ravens Hill English Red Wine (750ml) and Charbonnel et Walker Union Jack chocolates. It comes beautifully presented in a large Paxton & Whitfield gift box.
www.paxtonandwhitfield.co.uk/shop/cheese-board-collections/the-very-english-cheese-wine-gift-box?c=44
Fishbrain (www.fishbrain.com) is the world's most popular mobile app and social network for people who love the outdoors and enjoy fishing, with over 8.5 million users in the U.S. alone. Fishbrain's bespoke insights and intuitive interface makes it a brilliant gift for both seasoned anglers and beginners alike, while enabling people of all generations to share their fishing experiences, compare catches, and bond over a positive fishing experience, even if they are miles apart.


Fishbrain's features include AI-powered species recognition and Shop, which enables users to search for fishing gear either by category (rods, bait, reels, etc) or by specific brands' profile pages, with leading brands including Mustad, Aftco, Favorite Fishing, and more. Fishbrain Pro includes fantastic features including private waypoints, to help anglers note specific GPS locations wherever they are; private group chats, so anglers can connect with their fellow fishing buddies near and far; and free shipping and exclusive member deals in Shop, so anglers can access the best gear at the best prices, year round.
Fishbrain Pro also includes BiteTime, an advanced fishing forecast designed to help you know exactly when and where is the best time to catch a specific species of fish, as well as the integrated C-MAP Genesis Social Map, providing crowdsourced depth contour data, enabling users to locate densely populated fishing areas that are not found on other maps.
Whether you'd like to cut down on your consumer footprint, are keen to, encourage your loved one's passion or are seeking something a little different, Fishbrain is sure to be a gift your dad will love this Father's Day.
Fishbrain app: free; Fishbrain Pro: $9.99/month or $74.99/year
Happy Being, a refreshing white tea infused with natural ingredients that boost your immune system, feed healthy gut bacteria, and support healthy levels of inflammation. Each bottle has as much antioxidant as 962 cups of blueberries, 45% of your daily recommended value of vitamin D, and as much EGCG as eight fuji apples.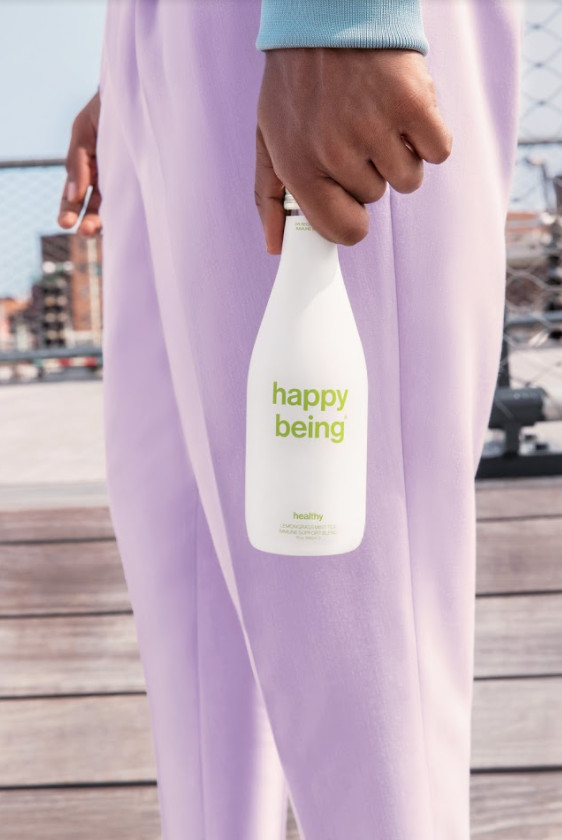 Sleepy Jones, Men's luxury pajamas and loungewear brand, made up of supremely comfortable sleepwear, loungewear, underwear, and not-quite-ready-to-wear for men and women inspired by the lifestyle of artists. Created by Andy Spade, Sleepy Jones exists to help people rest and unplug, perfect to slip into after a long day.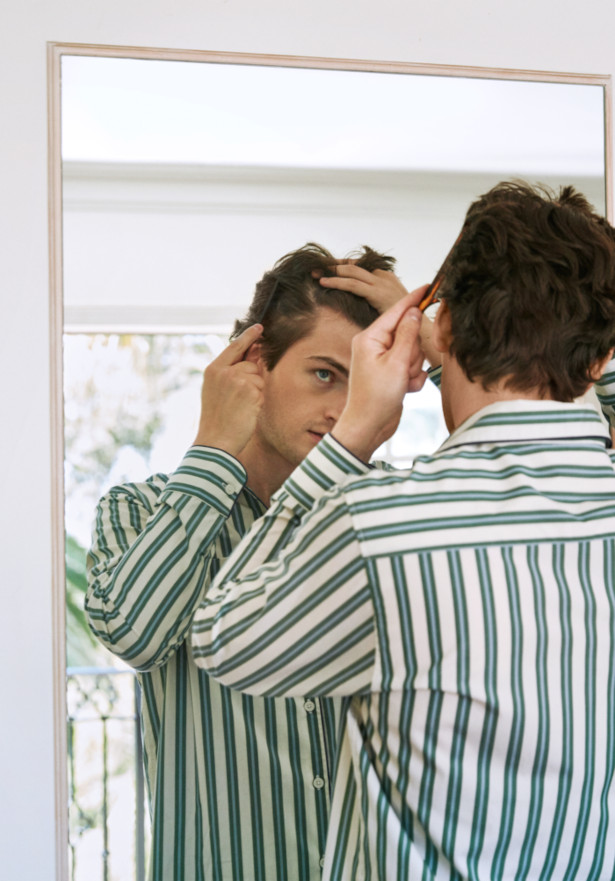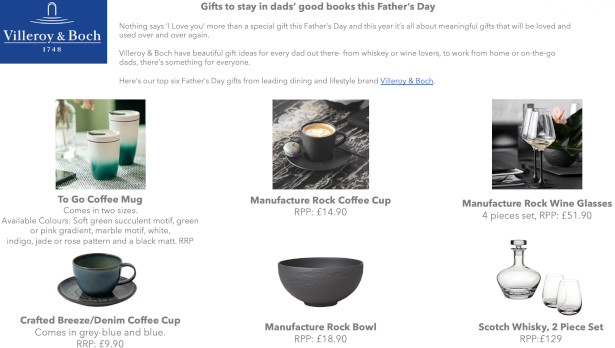 The new generation of coffee table books – a renaissance of album art
Billie Eilish and Kate Middleton display the storytelling power of photography
PastBook discuss the value of image-based photo books post-pandemic
Previously, a coffee table book acted as a piece of décor that added a touch of sophistication and flair to one's inner sanctum. From Tom Ford's fashion collections to Lonely Planet's Ultimate Travel List, the coffee table book was once a way to bring decor to our tabletops. Yet now, as we leave a year in lockdown, positive, emotionally charged memories incorporated into physical mementos hold more value than ever before and as such, a new generation of coffee table book has been created.
Today, the renaissance of photo-album art is here, which was started by the powerful images captured throughout our lockdown experience. Testament to this is Kate Middleton's 'Hold Still: A Portrait of Our Nation in 2020' photobook, which uses the power of photography to create a lasting record of the UK's COVID-19 experiences through the public's most poignant and personal lockdown memories. Alongside this, Billie Eilish has also recently released 'Billie Eilish', a photo-filled book that shares an intimate inside look at her life, with an array of never-before-seen images.
Unlike the childhood photo albums that our parents would break out in social gatherings- now, well-curated, stylistic logs of our most memorable moments spark the best coffee table chat. Transforming our most unforgettable years in living memory into an image-based memoir preserved forever is PastBook, a unique instant photo book service. Using sophisticated technology, PastBook automatically creates a photo book of user's best Instagram, Facebook, Dropbox, Flickr, Picasa, computer, phone, or tablet photos captured over the past year, and instantly arranges them into a high-quality photo book. As such, we can now all look back at our own lockdown experience in just one click.
If you are interested in speaking with Daniel Scheijen, CMO of PastBook, please do let me know. Daniel is also keen to discuss:
· How Billie Eilish and Kate Middleton's photo books have influenced the nation to reflect on a year of lockdown in photographs
· The power of lockdown picture-taking
· How PastBook creates a tangible way to relive our lockdown experience
· How social media 'likes' change the way we feel about our memories
Z Grills Australia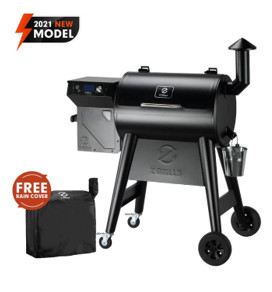 TheZGrills 450B Pellet Grillis an upgraded version of the 450A. This model can maintain temperatures better that will give even cooking. The pellet hopper now has a window that can be used to view how many pellets are left with ease. Also, cleaning is a lot easier with this model as well. Any father will be proud to have a 450B that he can brag about to other fathers. This comes with a free rain cover and you also have options to add on some accessories and tools like a thermal blanket, a grilling toolset, and/or a set of wooden pellets to complete your gift.
Website – zgrills.com.au

June 2021 – London's award-winning Caribbean kitchen and shop, Juici Jerk, is bringing the heat this summer with its brand-new summer BBQ DIY meal kits, available today for nationwide delivery.
As the long-awaited sunshine finally arrives, Juici Jerk has launched the ultimate Caribbean-style BBQ in a box, filled with prime-cut deliciously marinated meats, fish and classic Island sundries. The meal kits will give households an authentic taste of the Caribbean, transporting their taste buds to the Islands, at great value for money.
Get ready to fire up the barbecue and prepare for the first British barbecue season out of national lockdown, with more flavours and seasoning than ever. Ditch the sausages and burgers for tropical marinated meats with Juici Jerk's mouth-watering BBQ meal kits.
The BBQ DIY meal kits will come in a range of sizes with boxes feeding anywhere between four and twelve people, meeting all your summer barbecue needs whether it's a double date, garden party with a group of friends or a big family gathering. Each kit comes with cocktail mixers, BBQ sauce brushes and plenty of grub.
Classic Juici Summer BBQ Kit
Enjoy a delicious spread of authentic Caribbean BBQ food with prices starting at £70 for four people, £95 for six people, or £180 for a larger party of 12 people.
The box includes a hand-picked range of pre-marinated meats, plantain, cobbed corn ribs, ¬and Juici Jerk's signature Jerk BBQ Sauce and Rum & Honey Sauce, as part of its new homemade Caribbean sauce range.
To quench that summer thirst, Juici Jerk has teamed up with Cut Rum and Long Tail mixers to provide plenty of high-quality overproof and/or spiced rum and premium mixers, ready to use for any ice-cold cocktails.
Premium Juici Summer BBQ Platter Kit
Prepare the ultimate Island feast with this summer BBQ platter kit with enough food to feed the whole family. Prices start from £165 for six people or £300 for 12 people.
Along with the sauces and sundries, the Premium kit boasts the finest selection of seafood and premium-cut meats such as Jerk Wings, Boneless Thighs, King Prawns, Lobster Tails, Lamb Chops, and much more.
The new product launch comes as Juici Jerk announces plans to shift from its takeaway and food delivery service to focus on its British-West Indian-inspired product range including a unique blend of sauces, cooking kits, and food hampers. Soon, Juici Jerk will be introducing a Vegan Caribbean meal kit to cater to all plant eaters around the UK.
Launching today, Juici Jerk's summer BBQ meal kits are available for nationwide delivery. Place an order online at www.juicijerk.com/meal-kits by Monday 7th June to receive your meal kits by Friday 11th June. The whole meal kit range now will be available for weekly delivery throughout the summer. Postage fees are £5 per box.
INKD, personalise iconic spirits with custom messages and work with artists to create one of a kind bottles.
www.getitinkd.com/collections
This range is great for Father's Day!
A range of premium spirits that can be personalised with your own message. Customers can choose from the likes of CÎROC, Haig Club, Don Julio and many more. Simply select a design and add a message to make a truly special gift.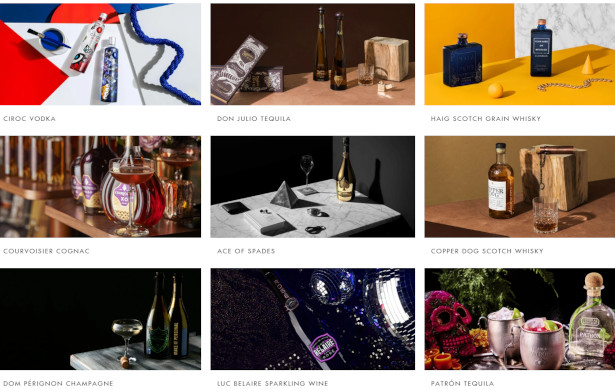 Five meaningful Father's Day gifts to create lasting memories
02 June 2021 – It can be challenging buy a Father's Day gift for dad – either he has everything already, or you simply can't afford what he says he wants!
This Father's Day, try changing things up a little and move beyond buying things that can be easily broken or forgotten, to finding memorable experiences that he'll carry with him for the rest of his life.
Research from Cornell University on the Science of Happiness found that while buying physical gifts might make us happy – it only lasts a while, because once the excitement and novelty of the new gift wears off, we move on to searching for the next one.
On the converse, it found that every time we think of a significant moment with a loved one, or a magical experience we enjoyed, it still makes us happy, whether the moment was yesterday, last week, last year, or even last century!
Using this to your advantage, you can make the father or father figure in your life happiest by finding the perfect experience for him, whether you wave him goodbye as he heads for hours in solitude fishing at a bucket-list location, or whether he's competing in an archery or clay pigeon shooting class!
The best part about giving an experience is that you can buy them online, including online sites like Gumtree. Here are some ideas to get you started:
1. An advanced driving course
Who doesn't want to drive like someone in The Italian Job? If the dad in your life always gets a twinkle in his eye when he sees a fast car, then an advanced driving course might be just the thing for him.
2. Cooking and baking
The foodie or aspiring chef in your life will love the extra knowledge of a cooking or baking course. From learning how to make sourdough bread to honing in on fine French cuisine, this is a gift you might very well benefit from, too!
3. Golf lessons
Is he an amateur golfer? Instead of buying him a club (he's probably got so many already), why not give him the gift of improving his game? Lessons from a pro is sure to improve his swing.
4. A language course
With travel limited, there's no reason not to still experience different cultures by learning new languages. Even if your dad can't make that amazing trip he's always dreamed of, he may still be keen to learn a new language – from French and German to Zulu and Japanese, a language course is the gift that will keep giving.
5. A weekend away
An unforgettable weekend is something he'll remember far longer than that football shirt – particularly if his team goes off the boil… There are plenty of listings online for easy weekend vacation options, close to home or further afield.
Other great experience gifts could be hot air ballooning, skydiving or bungee jumping for the really brave dads, or a gin distilling or craft beer making course.
GRIND AT HOME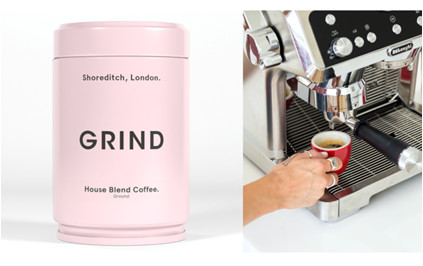 Gift Subscription: Make sure your dad gets his Grind coffee fix every month of the year with an annual subscription for £162. With this subscription, you will have the choice of coffee pods for Nespresso machines, whole bean, or ground coffee in a blend of your choice + you can switch up the blend or format at any time. All are delivered in recyclable, letterbox-friendly packaging with free UK delivery. You can even sign up for as little as two months for £27…
Espresso Martini Kit & Tin of Grind Coffee: The perfect weekend pairing. The Espresso Martini Kit is available for £12 and contains four 50ml bottles of Absolut Vodka, as well as a handy instruction card for mixing the perfect espresso martini. Pair it with your choice of Grind's ethically sourced whole bean or ground coffee – available in their 227g tins for £9.
Grind One: For Dad's ready to up their coffee game and get the full Grind experience at home, order them a Grind One – their pro-standard stainless-steel Nespresso pod machine, inspired by the Italian espresso machines used in their cafes. The controls allow you to customise your espresso exactly to your liking – it's sleek and minimal design will look the business in the kitchen. Grind One is available to buy for £275.
All Grind At Home products can be purchased here on Grind's website
THREE SHEETS
Choose from Three Sheet's selection of classic cocktails, each prepared by Three Sheets' renowned mixologists and available for £29 from online store Shop Cuvee.
Old Fashioned: As classy as they get with a touch of old-school charm. Three Sheets' Old Fashioned is crafted from a blend of high-quality bourbons, a touch of sugar, angostura bitters and a Rooibos tea tincture to add depth.
Gin Martini: Clean, simple, and sophisticated. Three Sheets' Gin Martini is expertly mixed with London Dry Gin, just a hint of vermouth and a touch of Lemon Oil. Best served ice cold.
Negroni: With its unmistakable bold flavours and deep ruby complexion, it's the cocktail of choice for the modern, fashionable Dad. Three Sheets' Negroni is a refreshing mix of Victory Gin, Campari and Martini Rosso.
All of Three Sheets' bottled cocktails can be purchased at Shop Cuvee
Finally, Great Bags for Great Dads
It's 2021 and 99% of the diaper bag market is still catered to mothers. Mothers have thousands of great options. It's past time that fathers have great options as well. There are just as many active, loving, and involved Fathers. Father's should not have to settle for carrying their wife's bag or a mom bag that is offered in a gender neutral color. Super Dad, Kwame White, decided to take action to fix this problem and is now helping fathers all over the world.
Dad's we proudly change diapers too, and so much more.
Finally, great bags for great dads.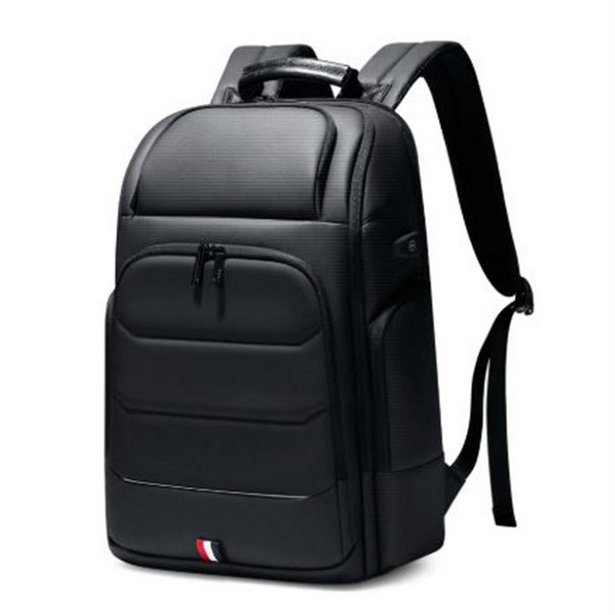 Dad's expandable diaper bag is modern and packed with features that make baby's first adventures organized and effortless. There are 19 pockets to organize everything you'll want or need. There is no need to open the main compartment with "Easy Access Baby Essentials Pocket" built into the back of the bag. The insulated bottle pockets, safe padded laptop space and charging port make the Kobe Expandable Diaper Bag the perfect accessory for daily errands or expandable for week-long trips. An excellent multifunctional, water-resistant diaper bag tailored to help you continue to Work Smart & Enjoy Life.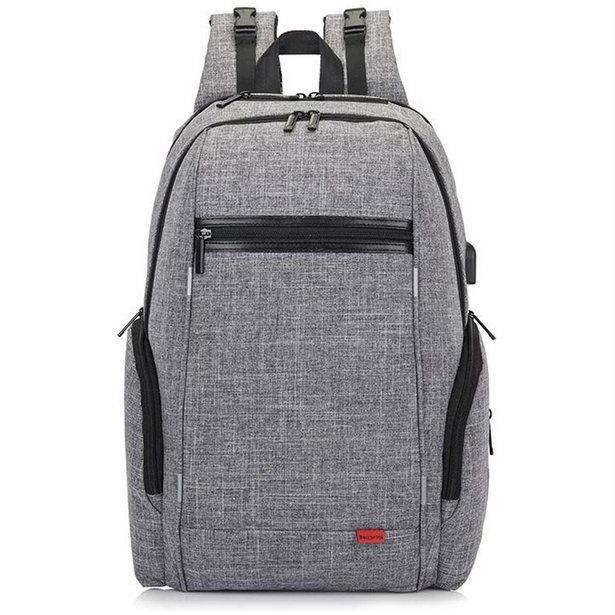 Finally, a diaper bag that dad can be proud to wear. This large capacity diaper bag was designed specifically for great parents that work smart and enjoy life. It features built-in stroller straps. It has 13 pockets to keep your essentials organized (including 4 insulated bottle pockets), a charging port for your mobile devices, plus a safe padded laptop pocket that can easily hold a 17.3 inch laptop. Perfect for running errands, going to grandmas, or going to the beach.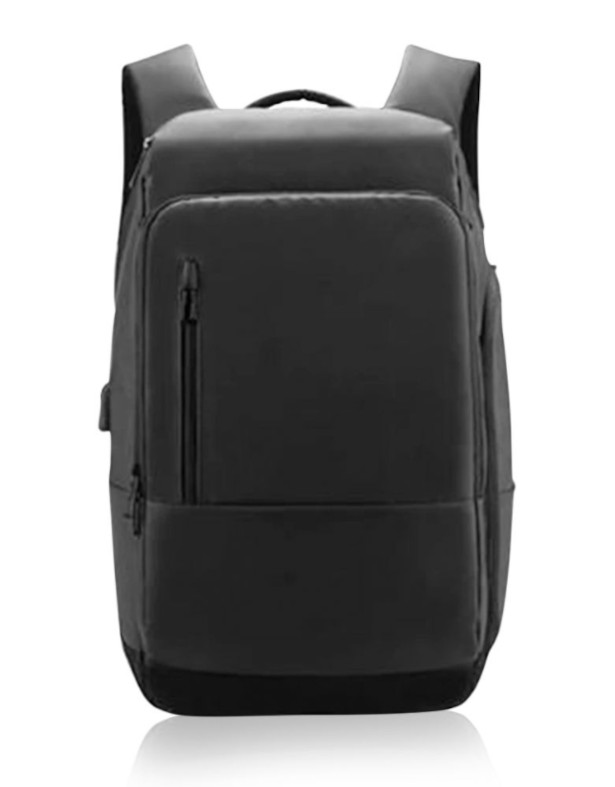 Whether you're going on a day trip, weekend trip, or vacation there is room for everyone's necessities in the Jett Diaper Bag. This bag is loaded with 18 pockets on the inside and out. Simplify your trips with the kids with the built-in "Easy Access Baby Essentials Pocket". Easily pack more than 50 diapers plus clothes, food, and shoes for multiple children and or adults. Perfect for short errands, weekend trips, or extended vacations.
The Diaper Bag Dad
DiaperBagsforDad.com
Bow Wow Labs, Inc. Launches New Crunch Puffs Dog Treats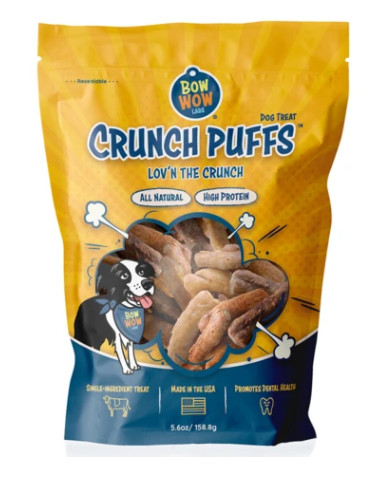 Novato, CA, NY – April 20th, 2021 – Bow Wow Labs Inc. (BWL)is excited to announce the launch of a new dog treat to their fast-growing pet product line: Crunch Puffs. Offering a variety of innovative products that help to keep dogs healthy, happy and safe; BWL has created a wholesome treat that consists of safe ingredients, tastes delicious, and is extra satisfying for dogs who love to chow down on a crunchy snack.
Crunch Puffs are nutritious single-ingredient crunchy treats that last longer than most. They satisfy your dog's instinctual need to chew within a few bites. Crunch Puffs support oral health by removing plaque build-up and provide high quality protein that is low in fat. Not only will dogs love the crunch of these new treats, but pet parents will, too!
Why You'll Love Crunch Puffs for your Dogs:
 Single-ingredient
 High in protein, low in fat
 Support oral health
 Crafted in the USA
"Dogs seem to love crunchy treats, so we were determined to create a treat that resembles a dog biscuit texture, all while meeting high-quality standards," says Michael London, CEO of BWL, "Chewing is a normal behavior for dogs and is essential for keeping their teeth cleaned and their minds mentally stimulated. There are many benefits of our new Crunch Puffs treats that we know both dog and owner will appreciate!"
Crunch Puffs are great for dogs of all sizes. Recommended feeding:
 Dogs under 25 lbs, allow one Crunch Puff a day
 Dogs 26 – 50 lbs, allow two Crunch Puffs a day
 Dogs 51+ lbs, allow three Crunch Puffs a day
BWL is best known for the Bully Buddy, a safety device to prevent dogs from choking on Bully Sticks, along with their line of Safe Fit™ Bully Sticks, made from fresh, 100% grass-fed cattle that's free of chemicals and hormones. They also offer nutritious Waggy Wafers dog treats that come in three delicious flavors: Organic Chicken, Turkey Pumpkin and Salmon. Learn more at: bowwowlabs.com/.
For more information on Crunch Puffs, visit: www.bowwowlabs.com/products/crunch-puffs/.
About Bow Wow Labs, Inc.
The team at Bow Wow Labs is made up of a diverse group of men and women who are on a mission to keep dogs healthy, happy and safe with products and services that make life easier and fun for dogs and their owners. They offer innovative products that build lasting bonds and do it all in the name of creating happier dogs with empowered owners, maximizing the enjoyment of having a dog while minimizing many of the risksdogs encounter in everyday life.
Facebook: www.facebook.com/bowwowlabs/)
Instagram: @bowwowlabs(www.instagram.com/bowwowlabs/)
Drift, is a perfect, easy, and super affordable Father's Day gift.
Also, right now they are offering $10 dollars off and free shipping on their Rove starter kit!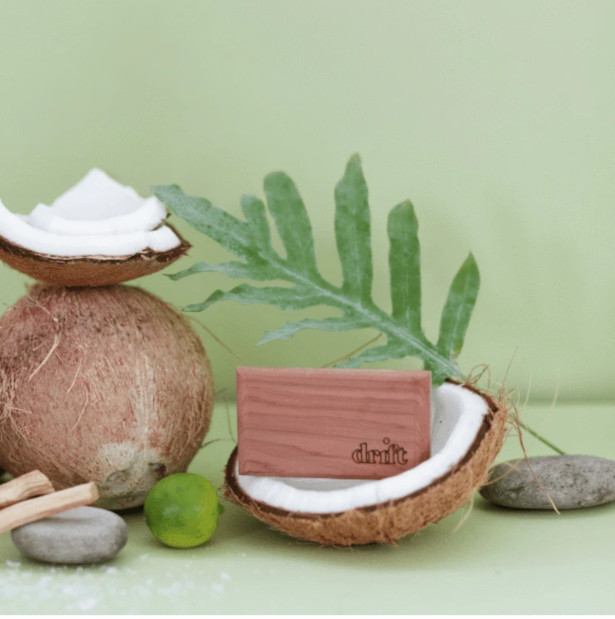 Drift currently has two offerings and has a subscription-based membership offering, as well, with scent-of-the-month.
June's scent of the month is Cabana, infused with Coconut, Cedarwood, Sea Salt, and Bergamont.
Their unique rotating "scent of the month" option has quickly become a community favorite. Get. a new limited-edition scent and its story told every month. And, by switching it up, you'll never get sick of a scent again!
• Wood ($8/month)
o Wood air fresheners are made from sustainably source tree farms and made in the USA
o Antimicrobial and antifungal
o Each wood piece is slightly unique since it's made with real wood
• Rove ($25 starter kit and then $8/month)
o Made with a premium aluminum metal clip
o Designed to blend in with your car's dash
o You can control the scent intensity by twisting the rove clockwise or counterclockwise
You can choose between five scent options (teak, mill, grove, amber, and scent of the month), and scents last up to 30 days.
The perfect needed and useful Father's Day gifts from OH.SO for your gift baskets! shopohso.com
OH.SO is a line of clean, fun, organic self-care products powered by natural colloidal silver and essential oils. Dad will definitely enjoy these useful wellness items:
OH.SO AFTER SUN SPRAY: The healing power of aloe vera will soothe stressed-out skin, sun-burned skin without the stickiness. Dad will love the instantly calming and cooling effects of lavender and spearmint essential oils with every spray. Plus, he'll enjoy the captivating Aloe Vera Lime scent!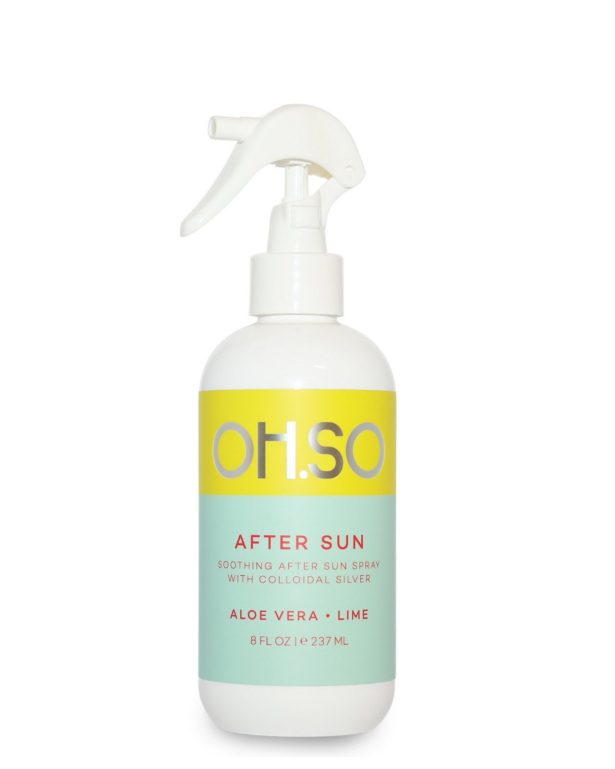 OH.SO PITS DEO: It's like a woodsy adventure for your pits. A natural deodorant that is free of baking soda and parabens. Give stink the cold shoulder with the natural deodorizing power of colloidal silver and pure essential oils.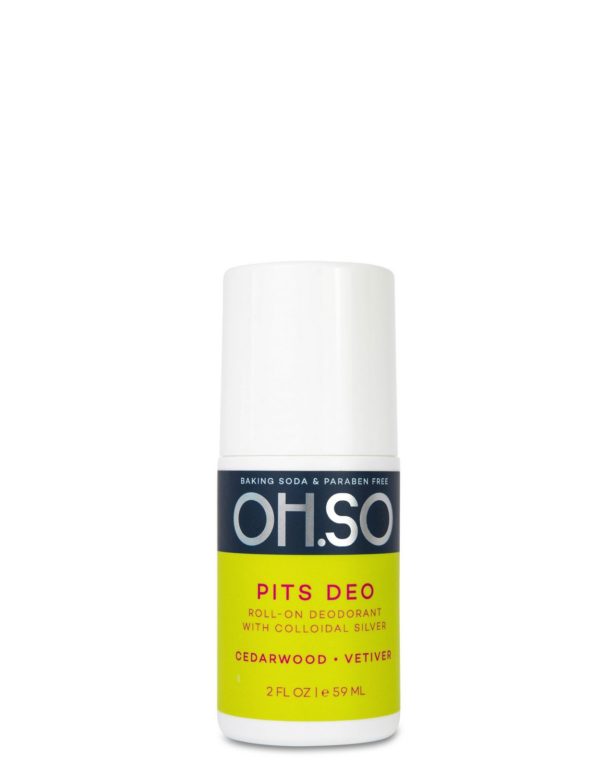 OH.SO PITS & PARTS: A natural colloidal silver deodorizing spray for your pits, parts, and everything in between.Refresh your sweat zones throughout the day with this clean deodorizing body spray. Think vacation oasis— with this scent inspired by palm trees & a tropical beach.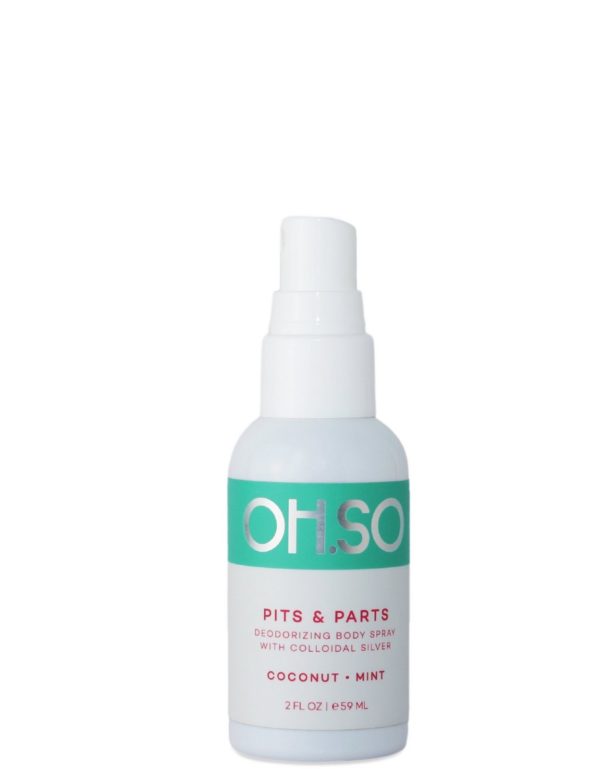 OH.SO BUZZ KILL: No DEET for me, please! This clean insect repellent with Lemongrass and Clove essential oils keep the insects at bay so you can enjoy the outdoors… All. Day. Long!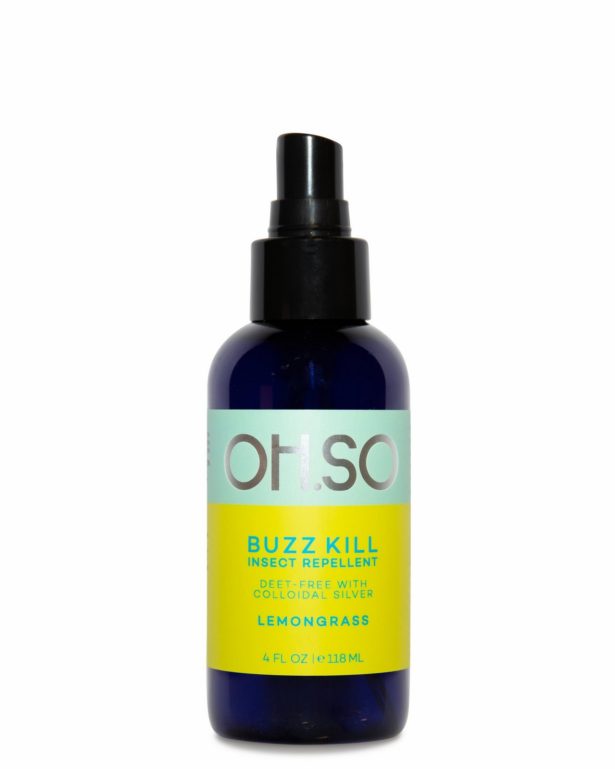 OH.SO HAND SANITIZER: A colloidal silver hand sanitizer formulated with alcohol to kill 99.99% of germs. Your hands collect germs and bacteria from everything you touch, yuck! HANDS utilizes the power of colloidal silver and alcohol to neutralize germs (they don't stand a chance.) A hand sanitizer that's OH.SO moisturizing and smells like a cocktail – need we say more?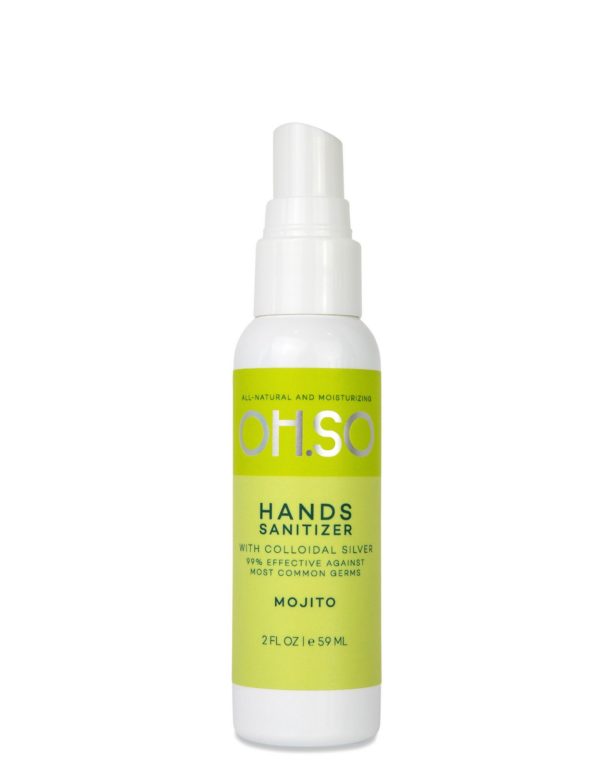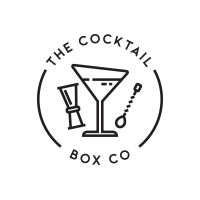 "One of our favorite things to do is buy a round a drinks for our friends. What used to be beers has become cocktails as we've matured but the love for shared conversation over beverages will never die.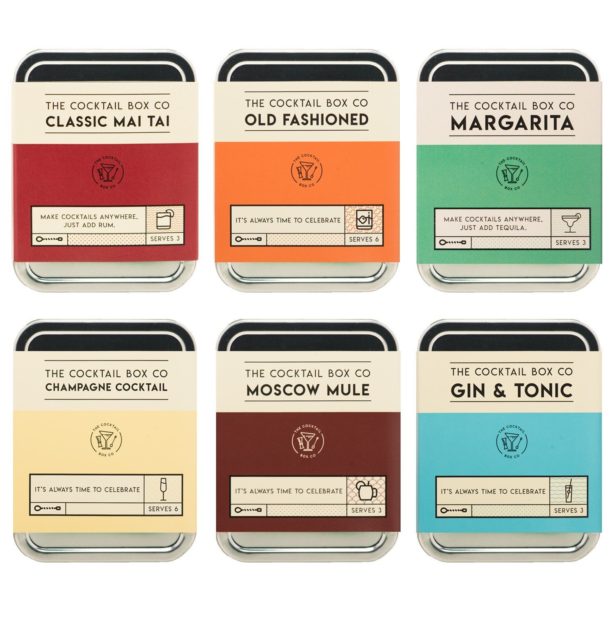 We are The Cocktail Box Co from Vancouver, BC and we make travel sized cocktail kits in a variety of different flavors. Currently we have the following: The Old Fashioned, Champagne Cocktail, Moscow Mule, Gin & Tonic, Mai Tai, and Margarita (with the Mojito and Manhattan on the way!). Each kit can make 3-6 cocktail and you just need to supply the spirits. They also have mini bar tools such as a muddler spoon, cocktail picks, and coaster.
Our customers generally like to buy them as gifts and have a fun experience with friends and family making a cocktail. This has been especially popular with people having virtual happy hour meetings.
In addition, we sell a variety of home bartender equipment and accessories available on our website: https://thecocktailboxco.com/ "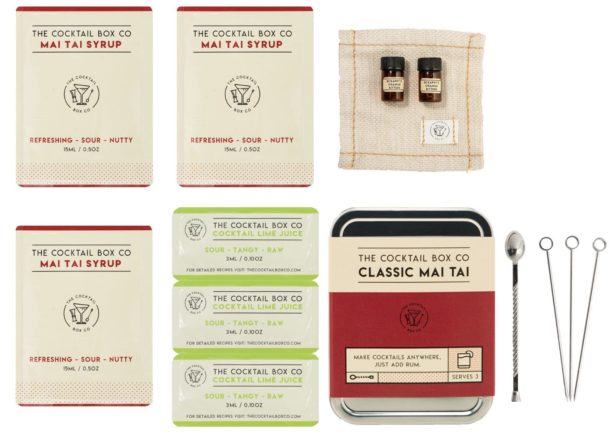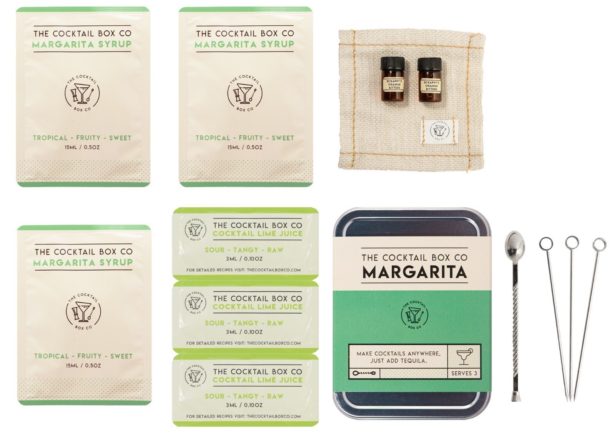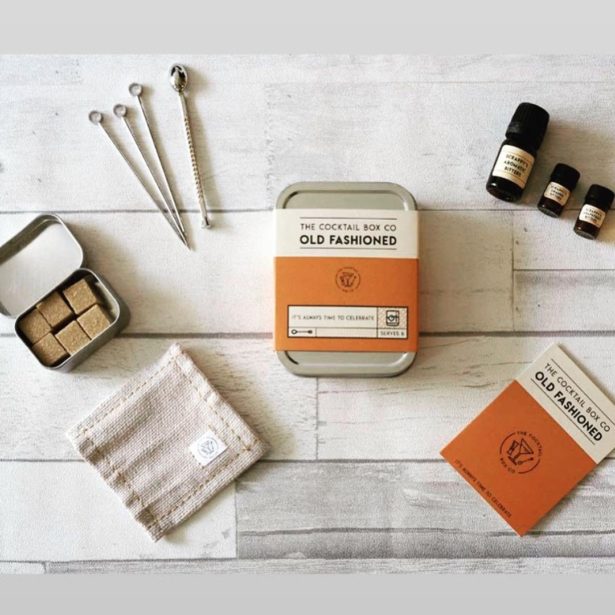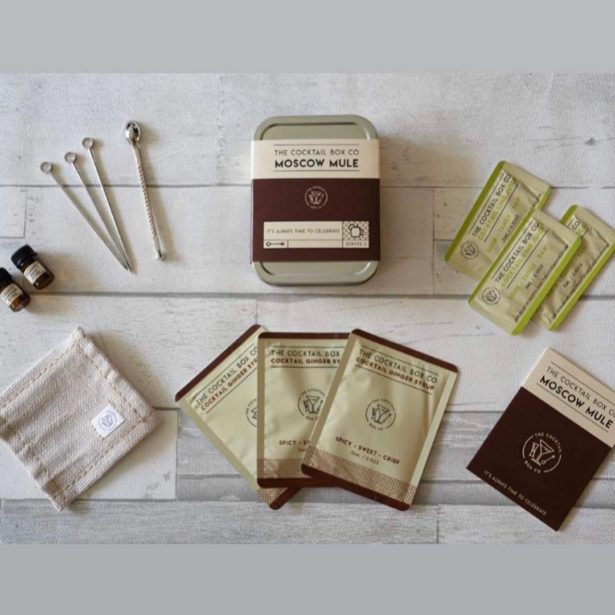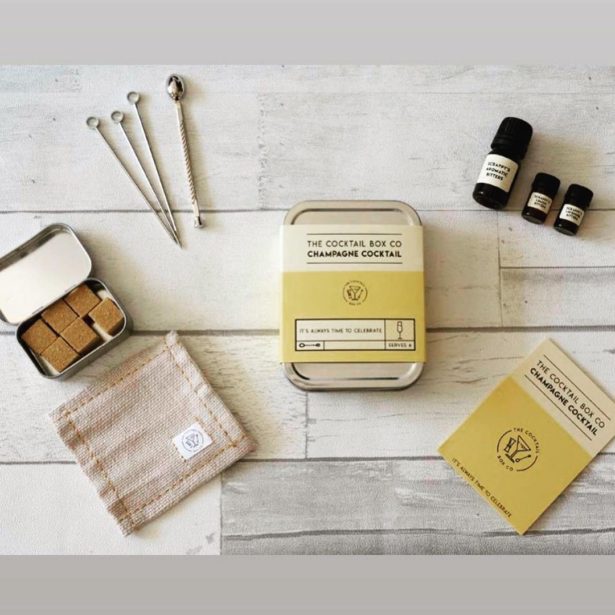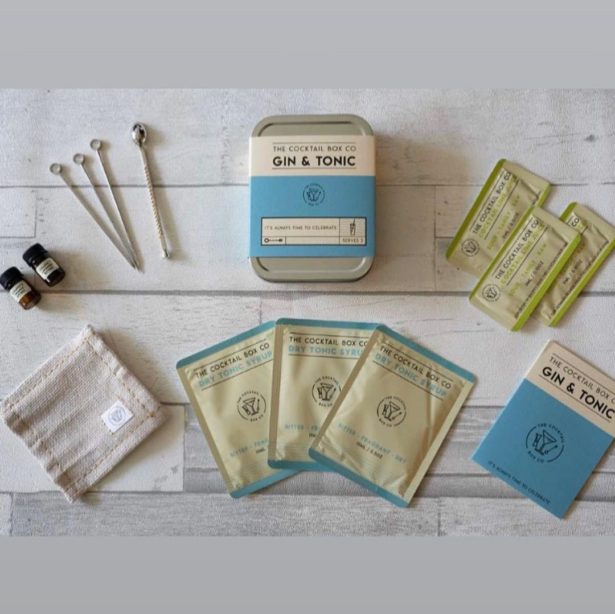 AvitaSen Black Seed Beard Oil / Dietary Supplement for Father's Day Gifting…
New Brand Alert! AvitaSen is a new health and beauty brand that brings the many benefits of black seed oil to your everyday life!
Solve Dad's dry, dull, itchy beard problems with AvitaSen Black Seed Beard Oil! Pure Black Seed Oil, Rosemary Oil, Lavender Oil, and Cedarwood Oil work together to nourish, condition, moisturize, and soften the beard, while also moisturizing the skin underneath the beard. It's the natural nourishment that every beard needs.
Also help dad and grandfather equip their bodies with natural nourishment their bodies crave! Black seed oil has been used for centuries for endless health benefits, including promoting a strong immune system, reducing obesity, and fighting breathing disorders (these are just a few, the list is extensive). It is known for having powerful anti-inflammatory properties and strong antioxidants, and is used to promote strong overall health.
See more at havitasen.com/products
Here are some product examples!
AvitaSen Black Seed Silk Hair Duo: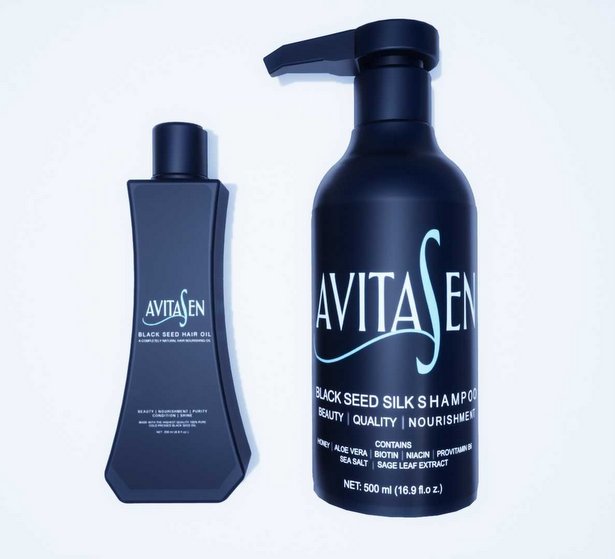 Our most popular seller! AvitaSen Black Seed Silk Hair Duo is a hair conditioning system that's easy to use, takes only minutes to apply, and most importantly, it's effective! The Duo gives you beautiful, healthy, thick, well-conditioned hair easily! No need to find hours for self-care or complex conditioning systems, the Duo fits into your schedule. Directions: Apply AvitaSen Black Seed Hair Oil directly to your hair about 30-45 minutes before you wash it. Indulge in a scalp massage – use your fingertips to massage the oil into your hair, from the roots to the ends. Enjoy a few moments of relaxation while your scalp and hair soak up the oil's benefits. Wash your hair with AvitaSen Black Seed Silk Shampoo. Oil can be difficult to rinse out of hair, but AvitaSen Black Seed Shampoo does it effortlessly, and leaves your hair smelling and feeling great!
AvitaSen Black Seed Beard Oil: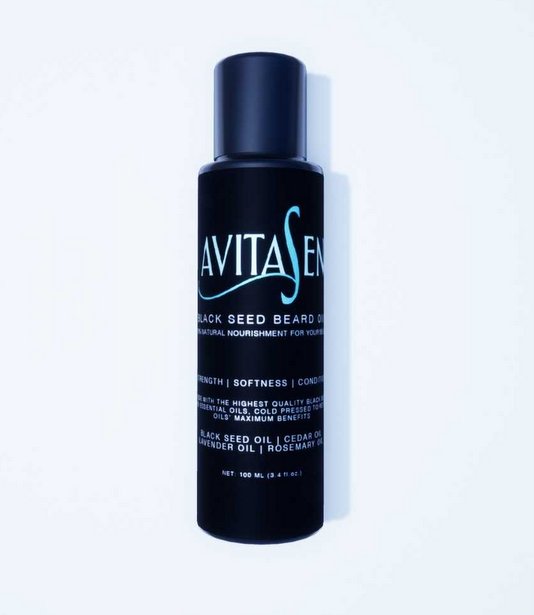 Say goodbye to dry, dull, itchy facial hair with AvitaSen Black Seed Beard Oil! Pure Black Seed Oil, Rosemary Oil, Lavender Oil, and Cedarwood Oil nourish, condition, moisturize, and soften your beard, while also moisturizing the skin underneath your beard. It's the natural nourishment your beard craves! Directions: Apply oil directly to dry beard. Use your fingertips to massage oil into your beard.
For All Hair Types.
AvitaSen Black Seed Oil, Dietary Supplement: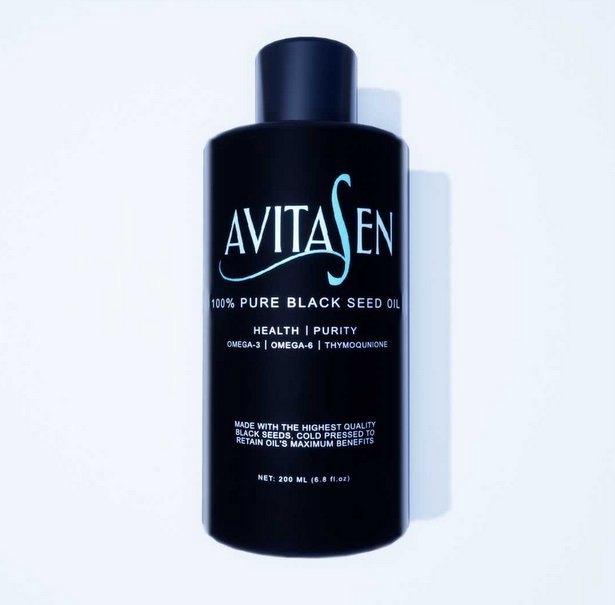 Equip your body with the natural nourishment it needs! Black seed oil is known to promote a strong immune system and overall health (among many other things, the list is impressive) – yes, please! Contains 2.23% Thymoquinone per serving, Omega-3, Omega-6, and Omega-9. No spill, no mess! The caps and bottles were designed to lessen the chance of spillage, making it easy for you to quickly and easily take your black seed oil daily. Directions: Adults, take 1 teaspoon up to 2 times daily.
TubShroom™ is Guaranteed to Catch Every Single Hair Every Single Time You Take a Shower…. Does dad hate clogged drains? It's a hassle to clear and it can lead to costly plumber bills! tubshroom.com
Does dad hate clogged drains. It's a hassle to clear and it can lead to costly plumber bills!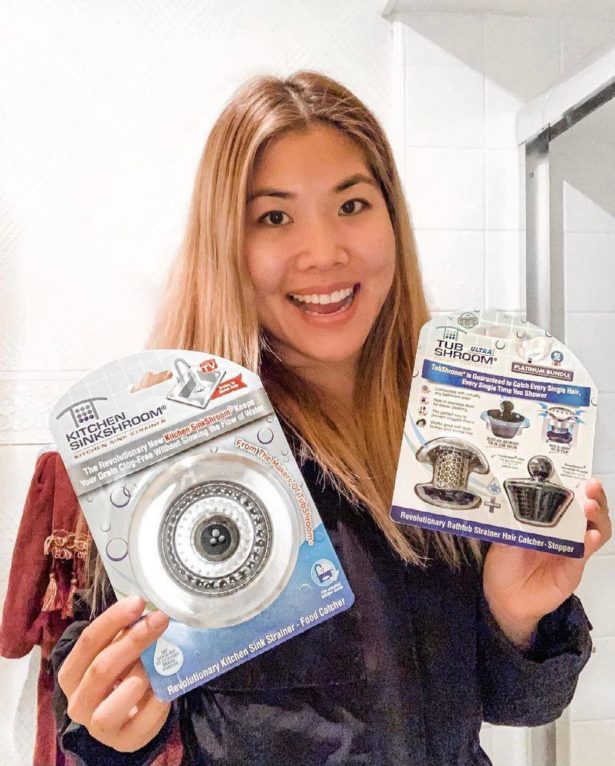 tubshroom provide innovative drain protection products at reasonable prices to help prevent clogged drains before they occur.
Their products are often featured on Buzzfeed's and Yahoo's "best of" guides.
TubShroom™ – World's Best Minimalist Strainer | Hair Catcher
TubShroom™ is Guaranteed to Catch Every Single Hair Every Single Time You Take a Shower.
The TubShroom prevents hair from clogging your tub drains.
Unlike regular plugs that go over the drain, TubShroom fits inside, neatly collecting hair around its unique cylindrical design while water flows freely. Time to cleanup? Simply wipe TubShroom off and GO! No harsh chemicals. No more tangled messes. TubShroom fits any standard tub drain and is guaranteed to catch every single hair every time you take a shower.
You can learn more about TubShroom @ http://www.TubShroom.com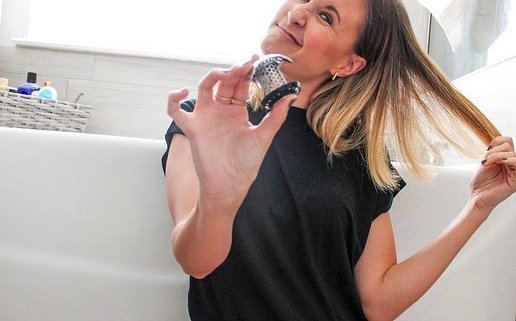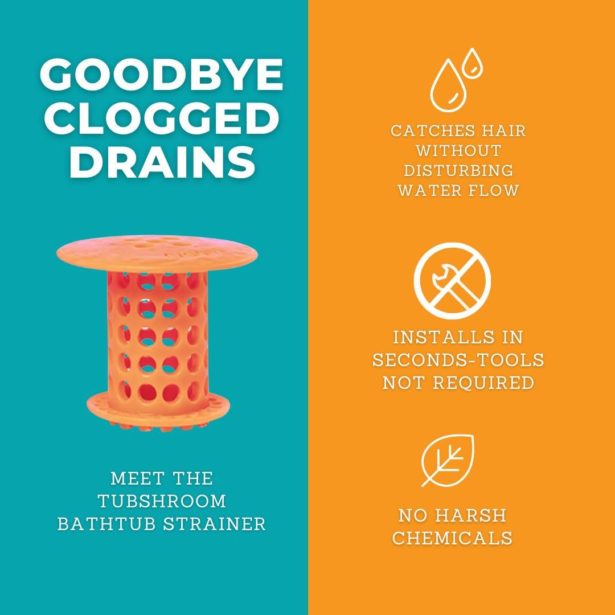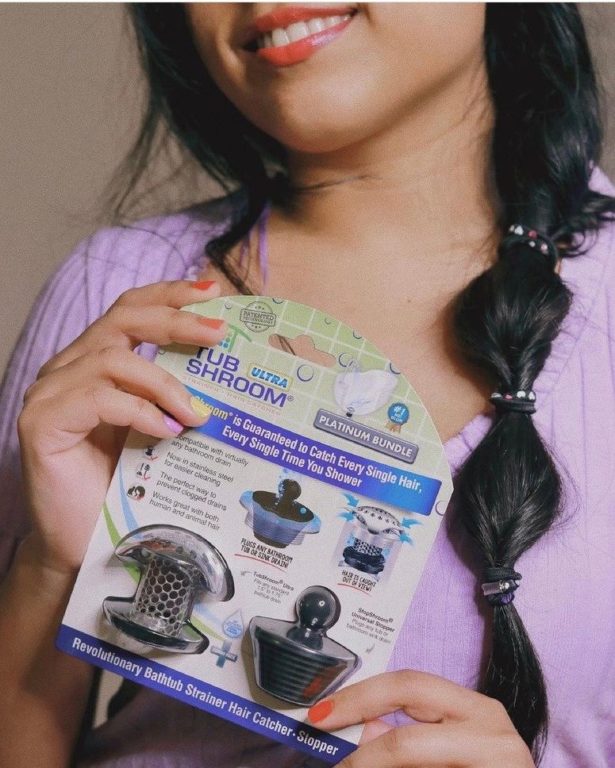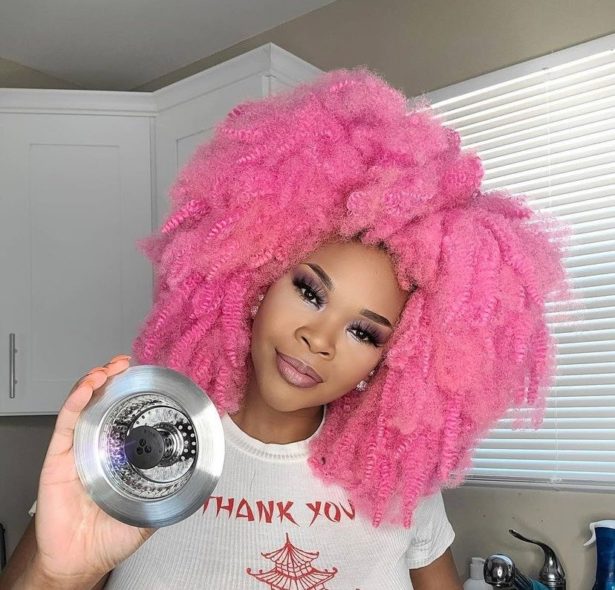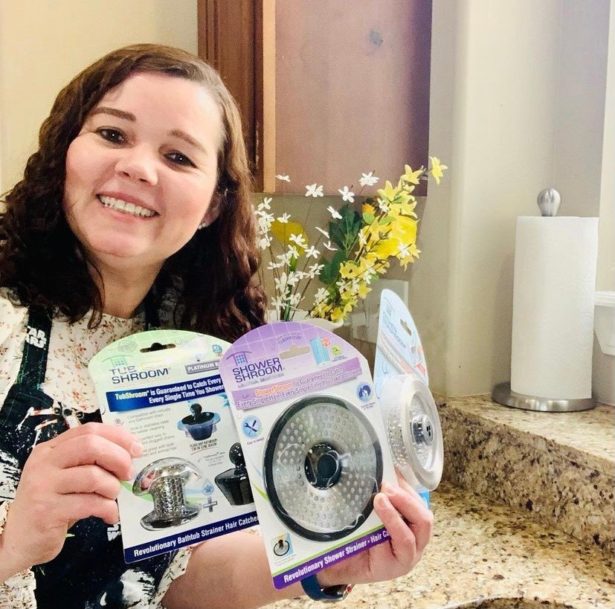 HexClad Wok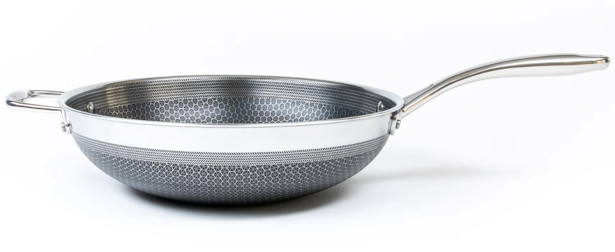 Surprise your father with the only true hybrid (stainless steel + non-stick) wok on the market that features a patented laser-etched hexagon design and tri-ply construction. From stir-fries to pasta and everything in between, give your dad a gift that keeps on giving! It's a great way to get the whole family in the kitchen cooking or an opportunity for dad (or grandpa) to impress everyone with their favorite meal. Elevate his cooking game with this must-have revolutionary cookware for Father's Day.
Organization: HexClad Cookware
Website: hexclad.com/
The Freedom Project – Happiness: The Journey From Dead-End Career To Fulfilling Life
Link: www.freedomprojectbook.com/happinessAmazon: amzn.to/3vNEHpi
This Happiness book is really a book about work. Which for a lot of people doesn't equate to happiness. That's why this book is an unusual book about work. And that's why you'll want a copy of it – because in the end, everybody wants happiness.The Freedom Project: Happiness shares how Travel is an appetizer of true freedom. Too often, I used travel as an escape from a life I didn't even like in the first place. When travelling, I felt less confined by time, money or location. I could do whatever I wanted, I could spend some extra cash I had saved up, and go wherever I wanted to go. Yet after coming home my stress levels quickly spiked back to where they were before I had left. Instead of tacky souvenirs, I wanted to take that experience of freedom home with me. I became passionate about implementing my "traveling lifestyle" right at home, reconnect with my passions and live a meaningful life.
Gotham Cigars
This is the perfect gift for the perfect guy. Three excellent cigars for the distinguished gentleman. Each one is perfectly crafted to give you a very distinctive flavor and style.
VINTAGE 1990. This is a medium-bodied cigar that's more on the mild side. It's renowned for its elegance and balance and placed in Cigar Aficionado's Top 25 Cigars of the Year.
ROMEO Y JULIETA 1875 BULLY. This cigar offers a smooth, creamy burn with toasty flavors of aged cedar, nuts, coffee, and spice. If you're into tasting all the finest cigars ever made, then you shouldn't let this one pass.
601 BLUE MADURO TORO. This perfectly rolled, square-pressed stick features one of the darkest and oiliest Connecticut broadleaf wrappers available. If you enjoy full-flavored Maduro cigars, this is one you shouldn't miss!
The Mama Sutra: AncientPositions and Practices to Soothe the Modern Baby
Co-authored by wife and husband team Allie KingsleyBaker and Tony Baker, TheMama Sutra is an essential parenting handbook to more thanforty methods to calm fussiness, encourage bowel movements, and (the holygrail) help everyone get back to sleep. Meet the Lucky Rabbit, the Drunk Monk,the Spraying Mantis, and other time-tested and scientifically proven ways tohelp your baby feel better, developed with help from experts in the ancient artof holistic healing. Whether your little one is experiencing reflux, colic,constipation, or something you can't quite identify, the simple and funpositions, holds, and massages in this adorable, illustrated guide presentsolutions to soothe them, one beneficial pose at a time. Through this provenmethodology, you will become your baby's own enlightened guru.
Released on Mother's Day, 2021, the book sat at the #1 newrelease spot, in its category, for the first two weeks of release. Endorsed by celebrities like JennaDewan, Nicky Hilton and Ashley Iaconetti, and reviewed byleading pediatricians, it is an indispensable guide for new parents.
Aboutthe Authors:
AllieKingsley Baker is an author and lifestyle expert. Her novels and cowrittencelebrity books address hot topics in pop culture, lifestyle, andparenting. Tony Baker is an award-winning animated screenplay writer.Tony and Allie live in Los Angeles with their incredibly demanding boss babies,Kingsley and Rocco Baker.
Amazfit T-Rex Pro: A Tough Military-grade Smartwatch with Endurance to Match Your Own and up to 18 Days' Battery Life[1]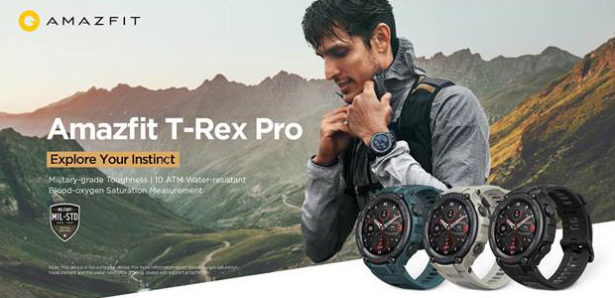 Amazfit, a global brand in the wearables market, has launched the latest edition of its successful outdoor sports series of smartwatches, the Amazfit T-Rex Pro. Created to help you Explore Your Instinct, the Amazfit T-Rex Pro has passed 15 military-grade tests and can withstand most kinds of extreme conditions and challenges, making it the perfect partner in for active lifestyle. Its comprehensive health and fitness tracking functions include a host of popular outdoor sports modes for adventurous activities, making it easier to stay fit and healthy, and break out of your comfort zone.
The Amazfit T-Rex Pro builds upon the popularity of the award-winning Amazfit T-Rex, first unveiled at CES 2020. Inspired by its predecessor's success, and through consistent innovation, Amazfit has added a raft new features to this latest edition. The Amazfit T-Rex Pro is even tougher and, with 15 military-grade tests[2], has passed three additional endurance tests. New functionality also includes 10 ATM water-resistance[3], a blood-oxygen saturation measurement system, the four global navigation satellite systems, a barometric altimeter, and more than 100 sports modes.
Explore Your Instinct for Adventure
Designed for the outdoors, the military-grade Amazfit T-Rex Pro is a reliable wearable capable of enduring many challenging environments. Shock-resistant and able to cope with extreme weather, ultra-dry deserts and humid rainforests, the Amazfit T-Rex Pro is the ultimate outdoor sports companion for those who want to push their limits.
Toughness from the Inside Out
With the Amazfit T-Rex Pro, all the information you need is available at a glance and easy to read on its clear and colorful 1.3-inch always-on AMOLED display. With an attractive angular design, the robust metal-sprayed outer bezel keeps the weight light, complementing the watch's pleasing rugged texture. And, along with its resilient yet skin-friendly silicone strap with a sweat-wicking design, the Amazfit T-Rex Pro comes in three colors: Meteorite Black, Desert Grey and Steel Blue.
Discover the Outdoors
Enhanced powerful features mean the Amazfit T-Rex Pro can be your partner in a vast range of outdoor sports and activities. With four global navigation satellite systems[4] supported, the Amazfit T-Rex Pro is able to help track your location in more complicated environments than would be possible with GPS alone.
Whether you're up in the mountains, or challenging yourself to train harder in the gym, you can measure your blood-oxygen saturation[5] to get feedback on how well you're handling the altitude[6] or your workout. A barometric altimeter will also record how high you've climbed, and its reliable compass will point you in the right direction.
With a water-resistance grade of 10 ATM, you can swim, surf, sail and endure wet weather for up to 18 days of battery life[7] with typical use. The Amazfit T-Rex Pro is your partner in exploration, as well as your companion in every challenge you set yourself.
Exercise to the Fullest
With over 100 different sports modes[8] available, the Amazfit T-Rex Pro can track your heart rate, distance, speed, and calories burned through almost all popular sports and activities. Firstbeat™ algorithm takes things to a new level when assessing specialized data such as your maximum oxygen uptake[9], full recovery time and training load, and lets you know your progress and accomplishments. Along with this, the ExerSense™[10] algorithm also automatically recognizes eight sports modes and records all related data.
Connect With Your Natural Instinct
Stay in tune with changes in nature with the Amazfit T-Rex Pro weather tracker[11], sunrise and sunset monitor[12] and current moon phase display[13] – which can also help you capture the best views.
Learn More About Your Health
A healthy heart is a priority, and so the Amazfit T-Rex Pro is equipped with the BioTracker™ 2 PPG Bio-Tracking Optical Sensor, which performs precise heart rate monitoring[14] 24 hours a day and issues an alert if your heart rate gets too high – and the watch also tracks heart rate variability (HRV) to record your response to stress.
To broaden your understanding of your health, the Amazfit T-Rex Pro offers personalized evaluations through its proprietary Personal Activity Intelligence (PAI) health assessment system[15]. PAI takes all the data collected from your workouts, heart rate and other tracked data and provides a single numerical value as your unique health score and evaluation. Armed with this knowledge, you can set your next health and fitness goal and achieve new personal bests.
Support Your Instinct for Sleep
Quality rest and sleep are the foundations of good physical and mental health, and achieving that all-important night of sleep is within your reach with Amazfit's SomnusCare™ sleep-quality monitoring[16] feature. The Amazfit T-Rex Pro recognizes different sleep states, such as the light, deep and REM sleep stages, detects daytime naps, and monitors potential breathing problems[17] when you are asleep.
Enjoy a Balanced Life Set to Music
The Amazfit T-Rex Pro can help you manage your work-life balance better as the ultimate personal assistant. As well as setting alarms, it can notify you of incoming text messages, calls and reminders, and also enables you to control the music on your phone from the watch – for added motivation during workouts, or when you just want to relax and listen to your favorite playlists.
In the US, the Amazfit T-Rex Pro costs $179.99 and will be available at https://us.amazfit.com/ from 23 March.
In the UK, the Amazfit T-Rex Pro costs £139 and will be available at https://argos.co.uk/ and https://Amazon.co.uk from 31 March.
Specification
Amazfit T-Rex Pro
Screen 1.3″ Color AMOLED, Resolution 360×360
Size (dial) 47.7 x 47.7 x 13.5mm
Weight 59.4g (with strap)
Always-on Display Yes
Colors Meteorite Black, Desert Grey, Steel Blue
Positioning GPS+GLONASS/ GPS+BeiDou/ GPS+Galileo,
Bluetooth Bluetooth® 5.0 BLE
Sensors BioTracker™2 PPG Bio-Tracking Optical Sensor, 3-axis acceleration sensor, 3-axis gyroscope sensor, Geomagnetic sensor, Ambient light sensor, Barometric altimeter
Touchscreen Tempered glass + anti-fingerprint coating
Body Materials Polycarbonate
Strap Materials Silicone rubber
Strap Width 22mm
Water-resistance Grade 10 ATM
Battery Life 390 mAh lithium-ion polymer battery (typical value)
Typical use: Up to 18 days
Heavy use: Up to 9 days
GPS continuous working time: 40 hours
Charging time: Up to 1.5 hours
Sports Modes 100+ sports modes
Operating System RTOS
Supported Devices Android 5.0 or iOS 10.0 or above
Accessories Magnetic charging base, User instruction manual
Application Zepp App
The Diaper Bag by E.C.Knox ecknox.com… for new Dads who did not loose their sense of style… www.ecknox.com
Father's Day for stylish new dads
E.C. Knoxbaby gear is perfect for stylish dads…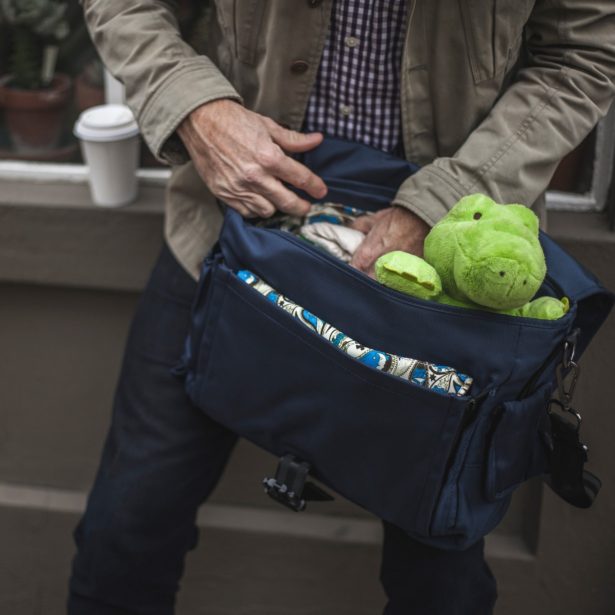 E.C.Knox is a fashion start-up catering to sophisticated dads (and mums!) who are proud to display their new parenthood without losing their sense of style.
Their first product (thediaper bag) debuted at Barneys NYC (RIP) but is still available at ten boutiques around the country as well as online and Amazon. (take advantage of those affiliate perks).
Further, it was highlighted as "on brand" with the (formerly) royal couple, Meghan Markle & Prince Harry – and as such was published in a book about newborn Archie.
Gavin Lodge started the company after not being able to find a sophisticated, masculine diaper bag when he was expecting his first kid. Despite being an actor (5 Broadway shows and countless one-liners on network TV) with no fashion or business experience, he set out to design, manufacture and marketthe bag.
E.C. Knox is currently a "top 20" of diaper bags for TheBump.com and was featured in the Goop 2020 holiday Gift Guide.
And yes – they ship to the UK.
Below is a 45-second video & pictures about the bag's form and function.
They also have a fantastic weekender duffel bag for weekends away with baby and daddy (or mummy!)
—
Creator, E.C. Knox
Baby Gear for Stylish Dads
@E.C.Knox
MODMO Saigon+ Ebike, the zero-emissions luxury personal transport vehicle perfect for dad.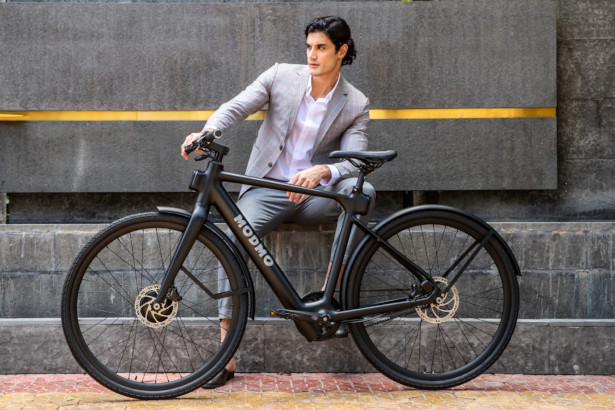 Photo courtesy of MODMO
MSRP: €2,499
The most technologically advanced e-bike on the marketplace, MODMO's Saigon+ combines sleek and modern design with top-of-the-line core mechanics equating to a unique state-of-the-art, precision performance personal transport vehicle. It features built in GPS and Bluetooth technology, an up to 200km ride on a single 4 hour charge, integrated bright LED lights at the front, the rear, within the MODMO proprietary handlebar ends and at the seatpost and interchangeable and custom developed front and back loading range of MOD accessories add functionality to the vehicle, with no tools required.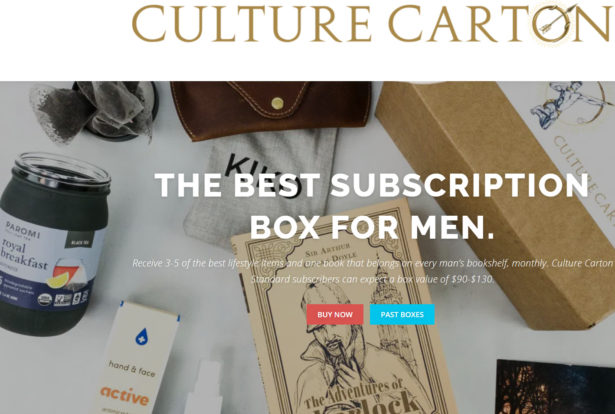 This Father's Day, instead of being hidden and stored in the closet, you can help showcase your loved ones' valued collection and prized possessions with our amazing display pedestals! It can house any sports equipment, trophies, sports cards, signed shirts, balls, autographs, photographs, and many other sports memorabilia, just in time for this special day.
Here are some of our display pedestals you can browse through:
www.shoppopdisplays.com/display-pedestals.html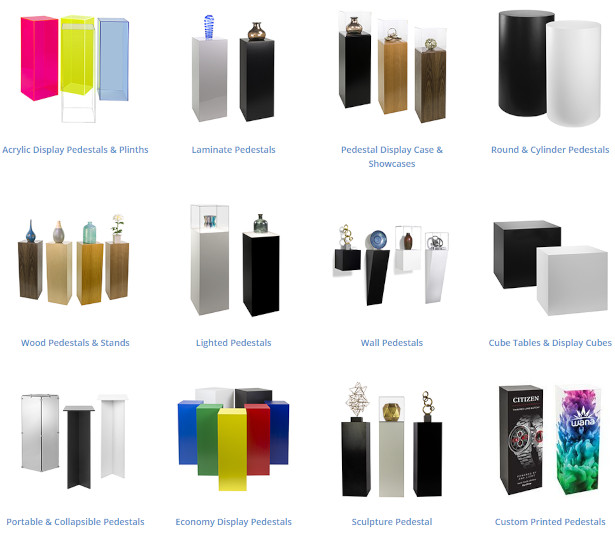 Happy Father's Day!
Ray Ko
ShopPopDisplays.com
Anima Causa
If you'd rather get something for the house, check out some Car Mat Coasters that will add a fun car-themed touch to the living room.
www.animicausa.com/blog/father-s-day-gift-ideas-to-make-his-day-special