Check it out! 3RD ROCK Freerider Jeans Shorts for Father's Day Gifting! "You should really check out this option… they are super comfy! Dad would love these!" InTouch Jeans Correspondent "It's got To Be Denim!"
Available @ 3RD ROCK website
Made with durable EcoMorph Denim, these are the ultimate-movers, perfect for everyday use, climbing & even doing the splits! Even better, the classic mid-wash is achieved with an environmentally friendly ECO GREEN washing system, for the ultimate sustainable style.
Available on the 3RD ROCK website, RRP £55.99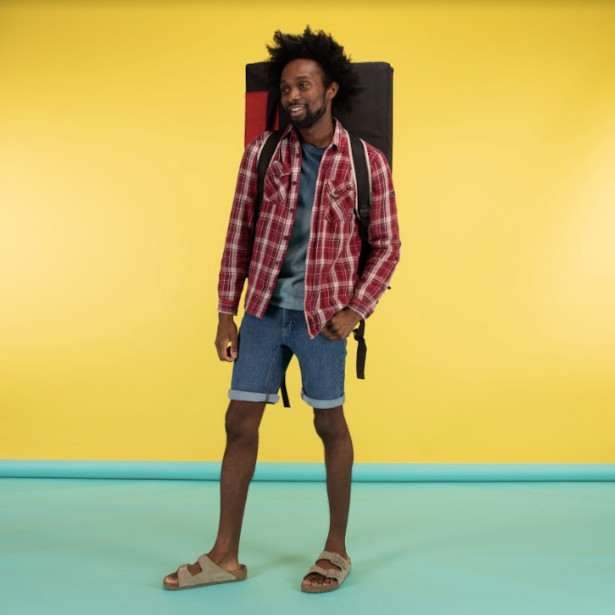 Moving as you do and feeling just like a second skin: the new designs in the SS21 collection have been styled with both contemporary and classic looks in mind to do just that. In line with the brand's ethos to protect the environment, SS21 embodies the spirit and vibrancy of this natural habitat, reflecting linear and tropical patterns and tonal colours of trees, plants and bright-coloured flowers.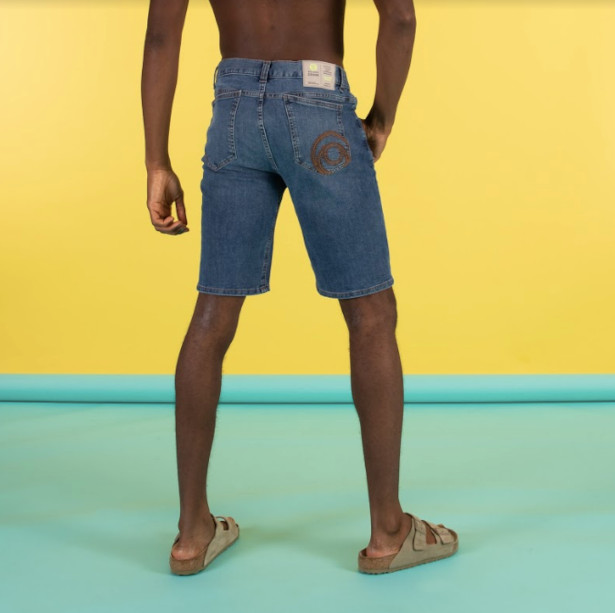 See below, detailing the BRAND NEW S/S 21 collection & 3RD ROCK's sustainable practices – including their use of recycled and up-cycled fabrics alongside soft organic cotton.
FROM ROCK TO ROAD, CAT COW TO COFFEE:
STEP INTO SUMMER WITH 3RD ROCK'S MOST INNOVATIVE
ACTIVEWEAR COLLECTION YET
New Spring / Summer '21 collection pairs freedom to move with sustainability – inspired by forests and made with recycled and up-cycled fabrics alongside soft organic cotton
Jessica Mor, the designer and pattern cutter behind 3RD ROCK has taken the brand's trademark vibrancy and understanding of the human form to new levels with a high performance, bright and playful Spring / Summer '21 Activewear Collection that not only works for its legacy climbers, but now for anyone in their everyday active pursuits – be it running, yoga, pilates, dance or meditation.
Whether it is in the studio, doing the school run or brunching with friends, clothes need to work equally well lounging out as working out. But while comfort is important, they also need to be tough, strong and look amazing, for whatever you'll be doing.
A wardrobe needs to support an active life – move as you do and feel like a second skin: the new designs in this collection have been styled with both contemporary and classic looks in mind to do just that. In fact 3RD ROCK believes that garments should be so comfortable you could sleep in them.
3RD ROCK makes sustainable clothing that is tough, strong and flexible enough for climbers but has transferred this professional level of tailoring from rock to road to suit all active interests. The smarter, more innovative-cut collection allows garments to look better, feel better and most importantly, perform better whilst leaving a minimal footprint on the planet – and with the addition of all-new 4way stretch Eco-MORPH Denim, this wardrobe now works anytime, anywhere.
Conceived and designed during the time of the Australian bush fires, the new SS21 Collection takes its inspiration from the forest. In line with the brand's ethos to protect the environment, SS21 embodies the spirit and vibrancy of this natural habitat, reflecting linear and tropical patterns and tonal colours of trees, plants and bright-coloured flowers.
THE GEAR
Key garments include leggings, shorts, tees, sports bras, playsuits, swimwear, trousers, yoga pants and denim in different colours and designs.
3RD ROCK core favourites such as the 'soft as butter' staple THOR and TITAN leggings and BATABOOM unisex pants remain central to the new SS21 collection.
THOR legging TITAN Ziggy legging BATABOOM pants

A first for 3RD ROCK is its move into denim using fully sustainable processes that use air instead of water to create varying levels of 'wash' effects. The unique 3RD ROCK EcoMORPH denim is ultra comfortable 4way stretch durable eco-denim. A new washing system uses laser and eco techniques to increase productivity, reduce water and energy usage and banish damaging emissions and waste, guaranteeing ZERO contamination.
Available in styles for men and women, there's a cut to suit everyone – from BUTTRESS cut offs and GAIA mom-fit full lengths, to FREERIDER shorts for men and new 'carrot cut' FITZ jeans that can be worn with or without a turn up. Wear them working out or meeting mates, these styles truly embody the versatility of the SS21 designs.
BUTTRESS cut offs GAIA jeans FITZ jeans

For the girls…
Playful patterns and comfortable organic cotton raise the bar on everyday must-haves, like the ASTER trousers and MARY shorts that are cut to allow for maximum flexibility and comfort, whichever way you need to move.
MARY shorts ASTER trousers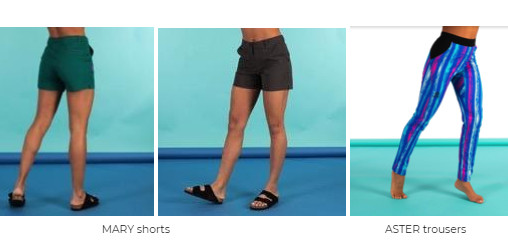 New for 2021 is the REESE dungaree playsuit; comfortable and bright for ideal beachwear or chilled weekends in the garden. Made with lightweight sustainable fabric, REESE has five main pockets, with the front chest pocket being divided up for essential items to fit snugly and safely in – and in keeping with its climbing foundations, a cute carabiner clip closure adds a nice additional detail. The strap length is also adjustable with a practical slider.
REESE dungaree playsuit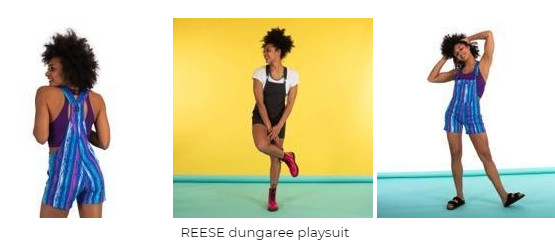 Another fresh addition for this collection is TIDE – new bootay-flattering bikini bottoms. Upcycled from the end of fabric rolls, TIDE boasts Highline, 80s retro and Botangle Tropical prints, mixed with funky neons in orange, pink and yellow as well as bright and beautiful 'Maliblue'.
With a smoothing, high cut that flatters when worn as a swimsuit – or under a wetsuit – these bottoms are quick drying, and make a perfect bikini set when paired with the EQUINOX REVERSE sports top for wild swimming, poolside or a day in the surf.
The EQUINOX REVERSE sports top also sees more colours and patterns added for this season. Made from recycled fishing nets, its high cut neckline support will cover a headstand with no embarrassment, while its seam-free, wide back straps provide ultimate comfort, smoothing out back bulges, giving a cooling air- flow and framing your back.
EQUINOX REVERSE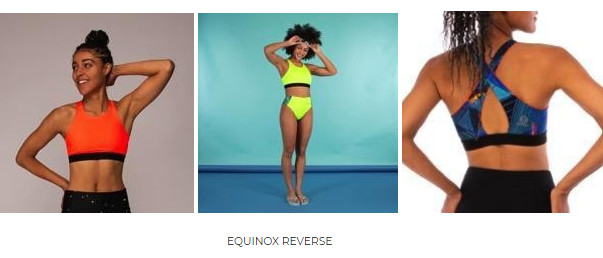 For the boys…
Improvements and reinforcements in the HIRO and NOVA lines see all new designs hitting the rails with HIRO trousers and shorts and the SUPERNOVA pant. Stronger than ever, they are complete with reinforced knee and bum patches and feature a banana cut to provide more room around the knees for bending and stretching when you need it. These styles also include more practical pockets, meaning your valuables – even your phone – are more secure.
HIRO trousers SUPERNOVA pants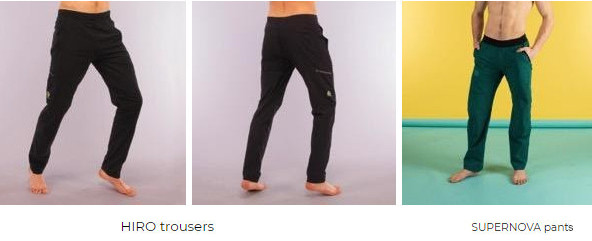 New for 2021 are MOFO shorts – so versatile and colourful it's tempting to buy the full set.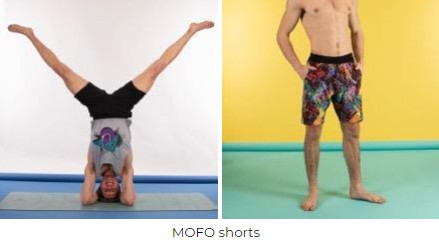 These shorts are made from 100% recycled polyester. They feature a bias cut crotch for endless range of movement, three pockets – including a secure elastic bound phone pocket – and an engineered elastic waistband with internal puller cord for security that keep the shorts on the hip, even with heavy things in the pockets. The MOFO shorts also double up for swimming trunks. They are quick drying so fit perfectly into an action packed lifestyle: Climb, Swim, Surf, Run… Repeat!
Don't forget the kids…
Adult styles have also been scaled down to cater for the budding athletes of the future with MORPH t-shirts available in a plethora of colours as well as mini sizes of MOFO, HIRO and THOR bottoms that kids will simply want to live in!
MORPH T-shirts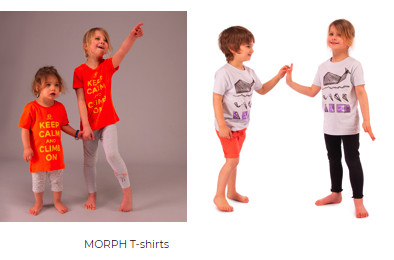 Sustainable from day one, the new SS21 collection uses only organic cotton or recycled and up-cycled fabrics.
Jessica says, "We explored the changing style directions and consulted with 3RD ROCKERS from across the world to evolve our classic collection to be on-point with what people want in their clothing. I've incorporated higher waistbands, tapered legs and I am starting to introduce more androgynous styles in a unisex offering to appeal to a more diverse audience with this collection."
The new Spring / Summer '21 collection is available now online. Prices start from £12.50.
Grilling Gifts for Father's Day
A must-have gift for the master-griller dad.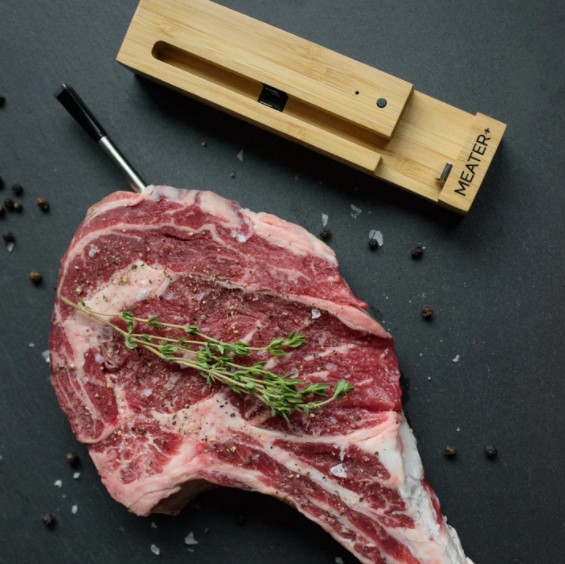 As the world's first truly wireless leave-in meat thermometer, MEATER Plus takes the guesswork out of grilling and allows dad to kick-back with family and friends instead. The MEATER Plus has the longest Bluetooth range of all MEATER products (165 ft) – ideal for grilling in the backyard without the hassle.
MEATER Plus by Apption Labs
World's first truly wireless leave-in meat thermometer with internal and external temperature sensors to ensure perfectly prepared meat for any meal.
MEATER Plus – $99
• Stainless steel construction for maximum durability
• Water-resistant design to prevent rusting of components and allow for seamless clean up
• Bluetooth LE connection and repeater with reach of up to 165 feet to monitor meat in any area of the home
• WIFI enabled cloud technology designed for monitoring cook at greater distance
• Patented MEATER Sense™ two sensor probe measures internal temperature (up to 212°F) and external temperature of meat (up to 527°F) to estimate the resting temperature of the meat
• Rechargeable AAA battery enclosed in packaging and powers 24 hours of continuous cooking between charges
• Companion app available for iOS and Android provides recommendations for meat preparation, tracks finish and resting time and saves cook history
Charger
• Smooth wood grain construct encases MEATER Probe and matches any kitchen or outdoor decor
• Charges MEATER probe using rechargeable AAA battery for up to 100 times of meat preparation
• Built-in LED indicator offers visual cue for charging and pairing status
• Magnetic backing to adhere to any metallic surface for high-visibility storage
Available at: MEATER.com, Newegg.com, amazon.com
Website: www.MEATER.com/
When we think of France what comes next, is the thought of Romance and Love.
Averal Provence soaps are made with Olive and Shea Butter in Provence, South of France, and now available in the US.
The scents of each of our soaps, made with essential oils, transport you to another place, for a moment you are not only giving love to your skin with the unique blends of Olive and Shea butter but taking a moment of peace and relaxation.
Averal Provence Father's Dy gift set $28
Link: https://averalprovence.com/collections/gift-idea/products/fathers-day-gift-set
Averal Provence Argan Oil French Sopa for shaving: $7
Link: https://averalprovence.com/collections/french-soaps/products/argan-oil-french-soap
Averal is not just a company of high-quality French soaps, but a story of survival in the face of adversity, of staying strong, remembering your values, a story of self-care, of rising from the ashes and empowering not only yourself but everyone around.
With air quality and personal health top of mind as a result of COVID-19, Molekule's Air Mini and Air Mini+ make for the perfect Mother's Day gift! Harmful pollutants commonly found in the home are known to damage your liver, kidney and central nervous system, and Molekule's patented technology is proven to destroy viruses, bacteria, mold, VOCs and other airborne pollutants that contaminate the air.
By gifting a Molekule device, you can have peace of mind knowing that you're creating a safer environment for dads, kids, and potential future guests welcomed indoors.
Product details:
• Molekule Air Mini:
o $399 or $34/month with Affirm
o Cleans up to 250 sq. ft.
o Link to product images
• Molekule Air:
o $799 or $45/month with Affirm
o Cleans up to 600 sq. ft.
o Link to product images
• Molekule Air Pro:
o $1199 or $67/month with Affirm
o Cleans up to 1,000 sq. ft.
o Link to product images
Family Cookbook Project…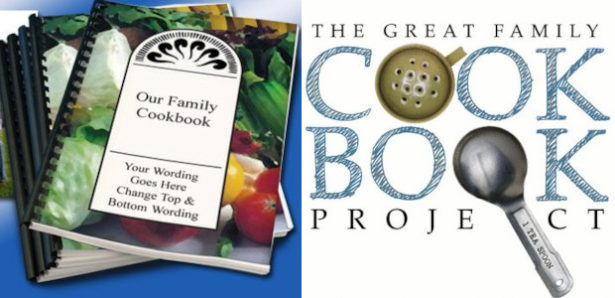 Here is an interesting idea for Father's Day Gifting – a personal cookbook filled with dad's favorite recipes and photos. Imagine having all of his favorite recipes in one beautiful printed cookbook that has everything in one place and can be passed down to future generations. For a father who loves to cook and tailgate, that would make a truly unique gift that would be remembered for a long time.
Family Cookbook Project has helped tens of thousands of people create their own printed personal cookbooks. It is the fun, easy way to organize recipes and preserve her favorite family food traditions! This product offers the ability to create online cookbooks with unlimited recipes and easy-to-use design tools. When you're done, you can order printed versions for the whole family.
With 100s of layout and cover options and easy to use tools, you don't have to be an expert to create a cherished heirloom that will keep our favorite recipes and memories alive forever. Perfect for users of all ages, the Family Cookbook Project software is highly intuitive and user-friendly as we automatically generate indexes, the table of contents and more.
Family Cookbook Project
www.FamilyCookbookProject.com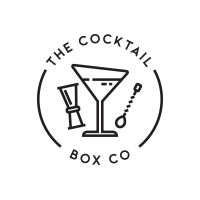 "One of our favorite things to do is buy a round a drinks for our friends. What used to be beers has become cocktails as we've matured but the love for shared conversation over beverages will never die.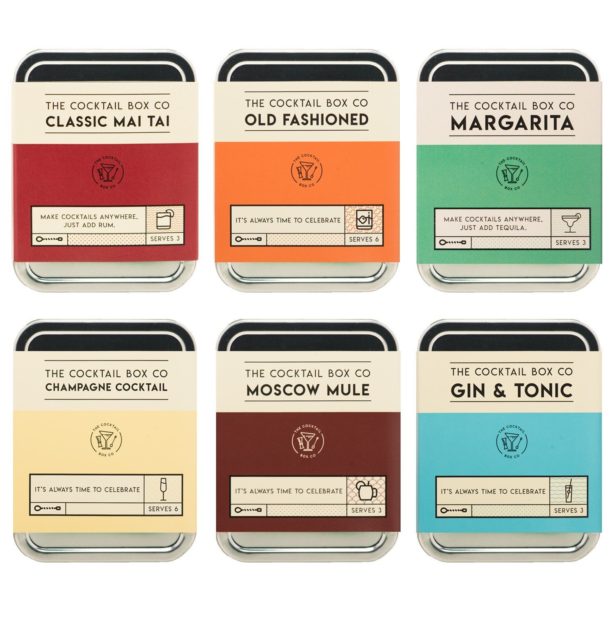 We are The Cocktail Box Co from Vancouver, BC and we make travel sized cocktail kits in a variety of different flavors. Currently we have the following: The Old Fashioned, Champagne Cocktail, Moscow Mule, Gin & Tonic, Mai Tai, and Margarita (with the Mojito and Manhattan on the way!). Each kit can make 3-6 cocktail and you just need to supply the spirits. They also have mini bar tools such as a muddler spoon, cocktail picks, and coaster.
Our customers generally like to buy them as gifts and have a fun experience with friends and family making a cocktail. This has been especially popular with people having virtual happy hour meetings.
In addition, we sell a variety of home bartender equipment and accessories available on our website: https://thecocktailboxco.com/ "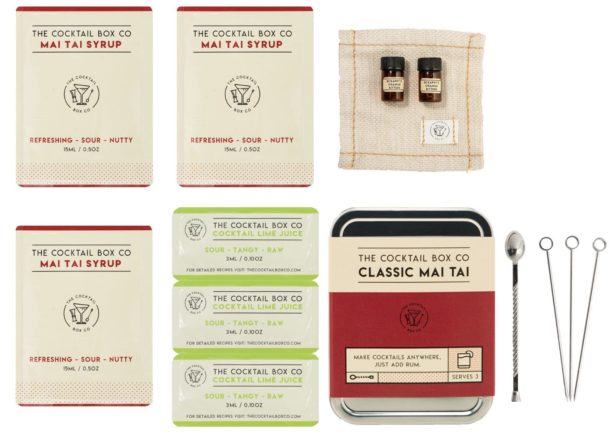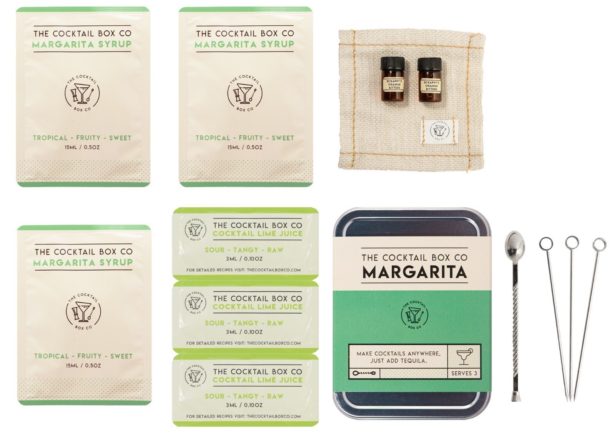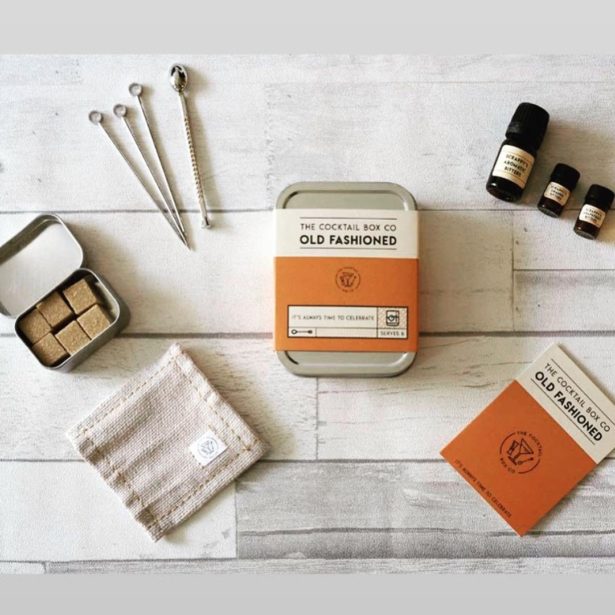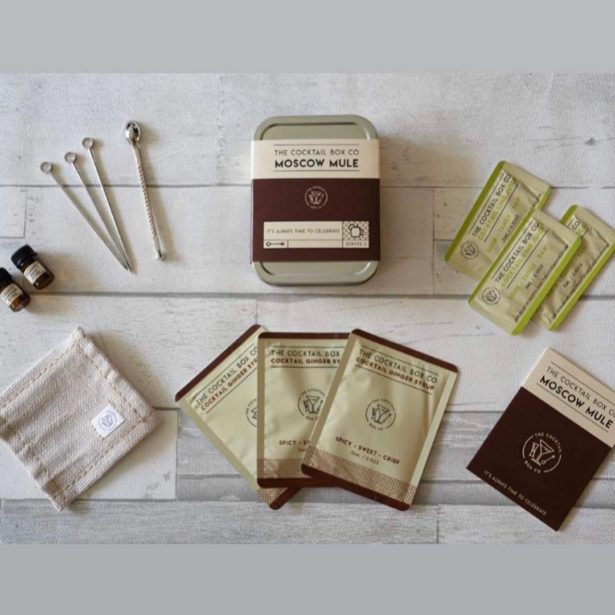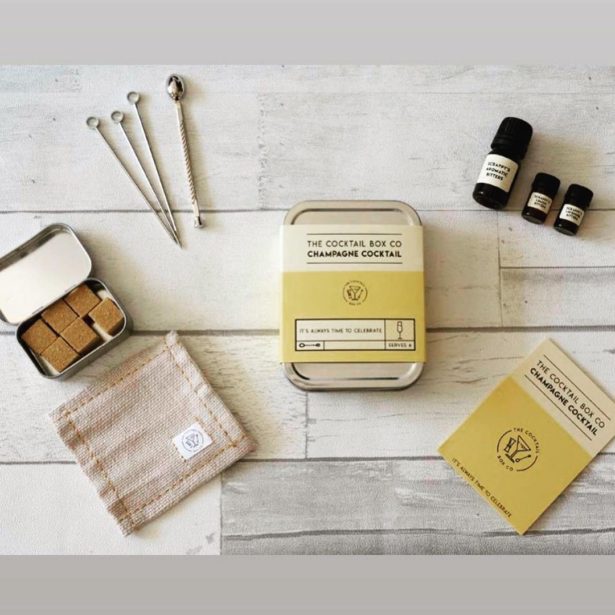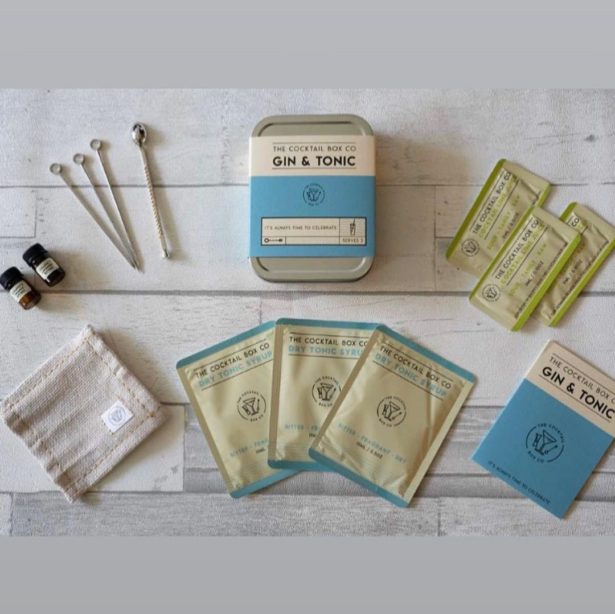 Koreselect Stamina and Koreselect Balance from KGC: All-Natural Solutions for both Men and Women During the Holidays and Throughout the Year. www.kgcus.com
Koreselect Balance is a ginseng/plant-based solution from Korea Ginseng Corp. (KGC) for women dealing with menopause symptoms.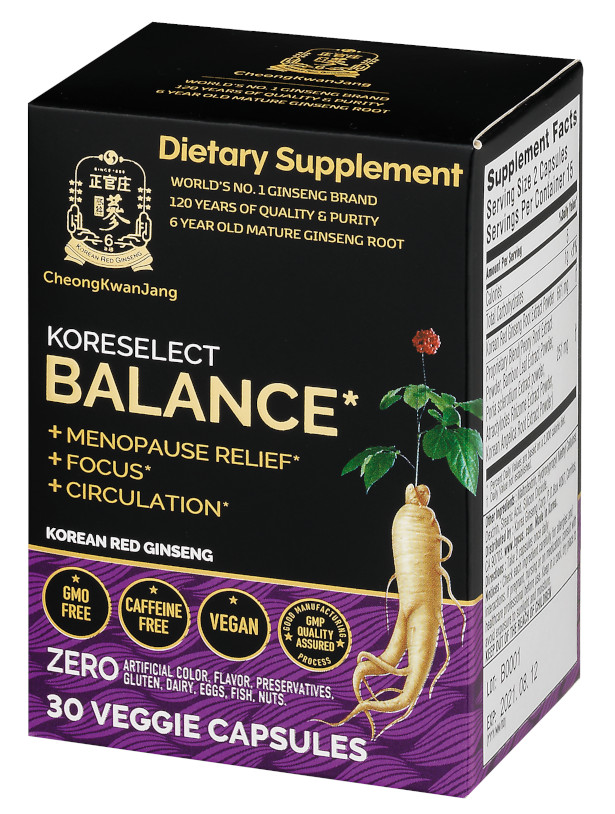 The product contains plant-based ingredients, such as peony root extract and bamboo leaf extract, which are known to help provide menopause relief. Koreselect Balance's main ingredient is Korean Red Ginseng root extract which will also help improve circulation and focus.
Koreselect Stamina from KGC for men is an all-natural way to boost healthy stamina levels. Koreselect Stamina has been formulated to support men's performance, circulation, and immune system with all plant-based ingredients and Korean Red Ginseng, without the unwanted side effects of chemicals.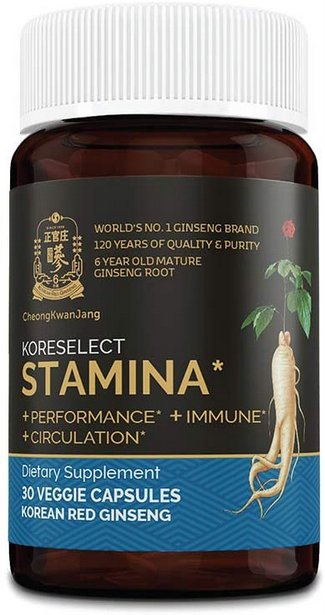 Studies have shown men using ginseng experienced improvement in erectile dysfunction. Koreselect Stamina is available on Amazon for $27.99 for 30 capsules – just a $1.86 per day.
See more and buy at :- www.amazon.com/CheongKwanJang-Supplement-Performance-Increase-Circulation
The Koreselect line of Condition-Specific Ginseng products for health and immunity support contains five unique Korean Red Ginseng-based formulas to promote a healthy immune response, energy, and overall wellness. Prices for Koreselect products range from an MSRP of $19.99 to $37.99 and consumers can purchase them on the company website www.kgcus.com, Amazon, as well as a variety of retailers and independent health stores.
For more information or to purchase a variety Korea Ginseng Corp. products, please visit www.kgcus.com . You can also follow Korea Ginseng Corp. on Facebook: www.facebook.com/KGCUS, Twitter: www.twitter.com/KGCUS, Instagram: www.instagram.com/KGCUS, and YouTube: www.youtube.com/KGCUS.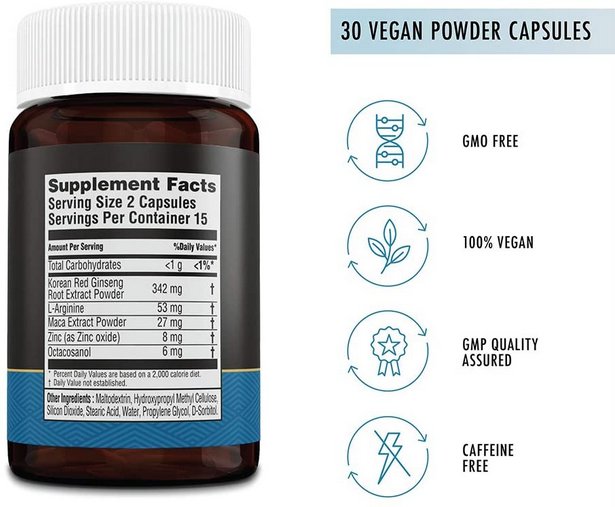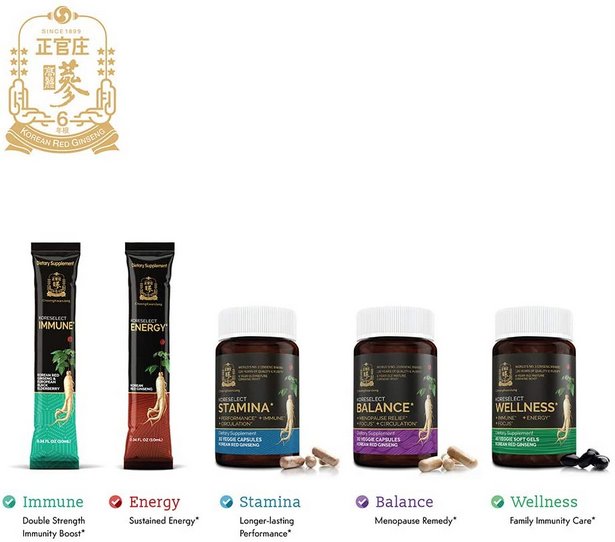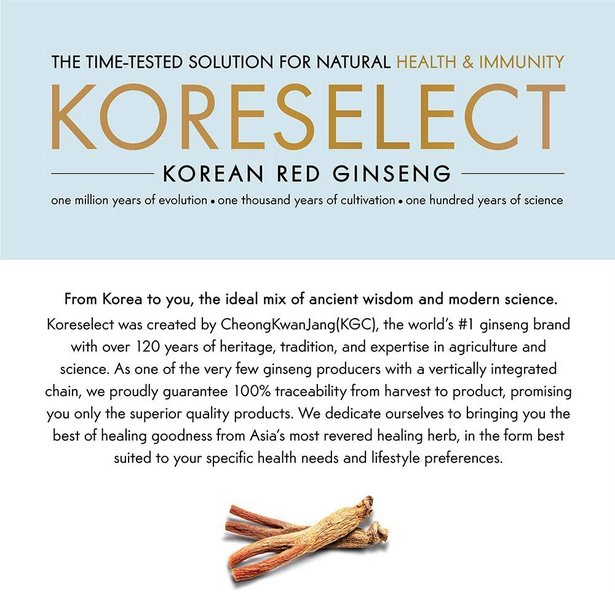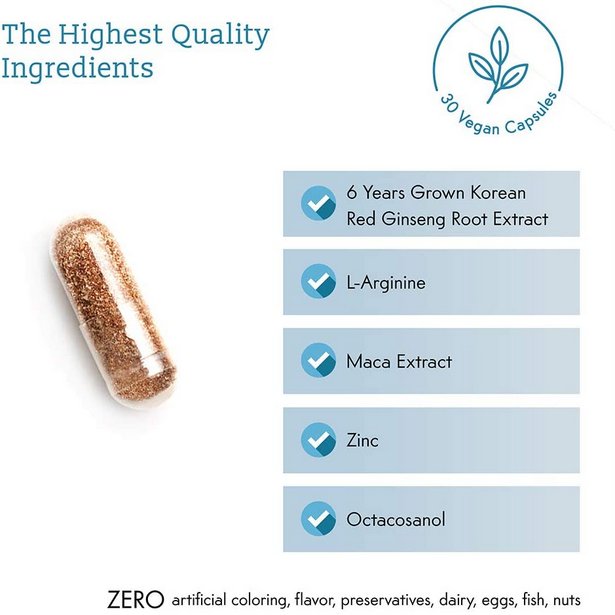 Grip6 is a sustainable, American made consumer goods company that makes products (belts, wallets, and socks) that are perfect for Father's Day… grip6.com
Their minimalist web belts are designed to last for decades. They don't slip, are comfortable to wear, and have easily interchangeable buckles. There are tons of different buckles to choose from, including a Conservation Series that includes outdoor and wildlife designs, a Workbelt Series with extra durability, an Ultralight Series that weighs less than three ounces, and a Classic Series to wear to the office and fancier occasions. This gift idea is great for year-after-year gifts, since all the buckle designs work with the same strap.
The wallets are also great products to display in a guide. They have a slim, minimalist design that easily holds 6-10 cards, depending on the size you choose. Squeeze the palm lever of the wallet and the cards rise so you have easy access without having to pull and tug on them. When you don't squeeze it, the lever locks the cards in place so they don't fall out, even when turned completely upside down. There is also an optional finger loop for easy carrying and clipping, as well as a variety of colors to choose from.
Finally, their merino wool socks are sourced from Rocky Mountain wool. They are comfortable, breathable, and keep your feet dry. They come in short and crew-cut lengths and a variety of colors.
The belts and wallets have unique GRIP6-only features, which are displayed in these two videos: belts and wallets.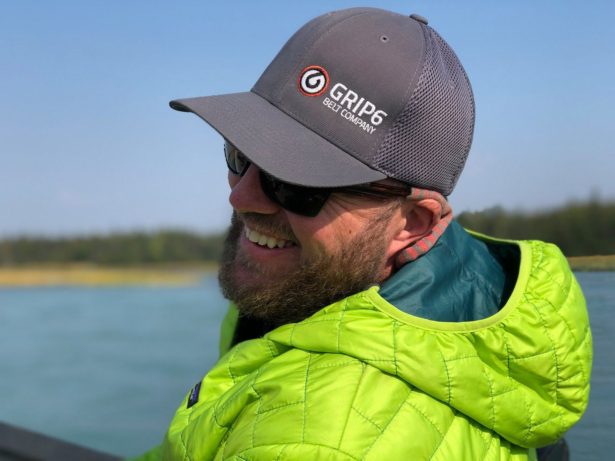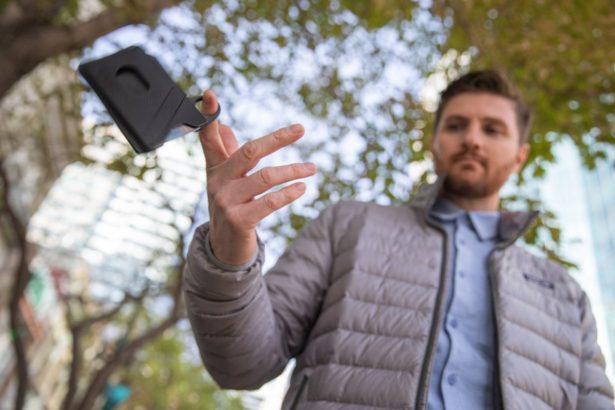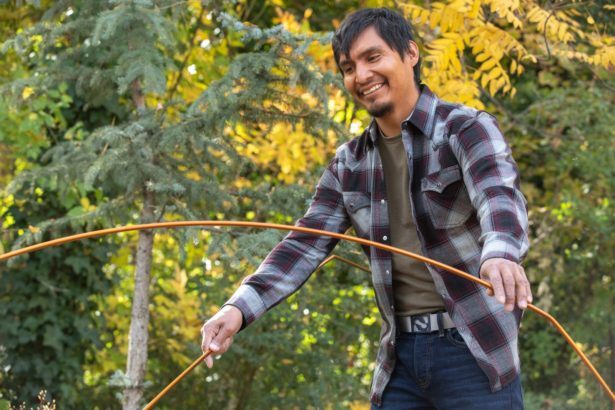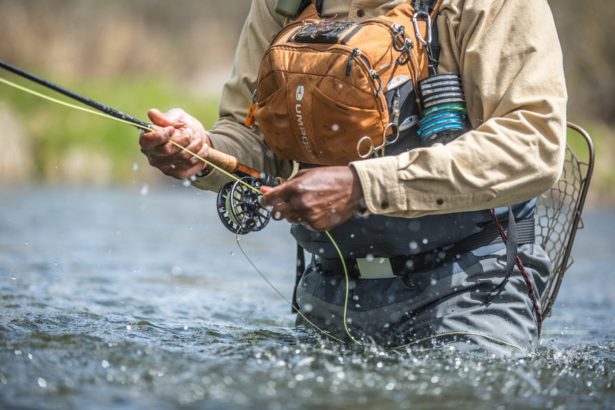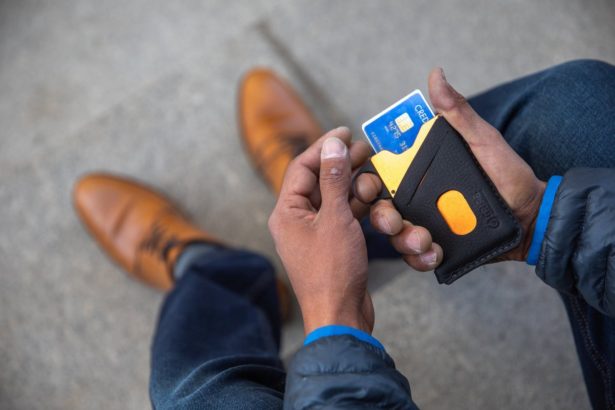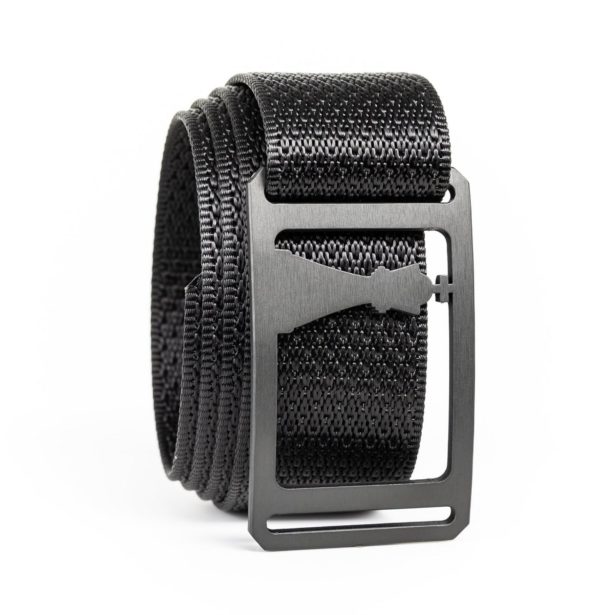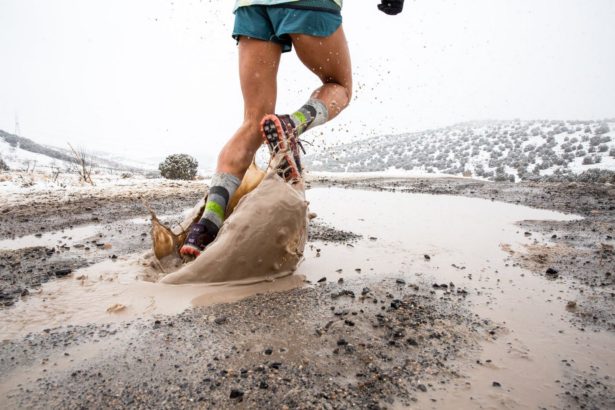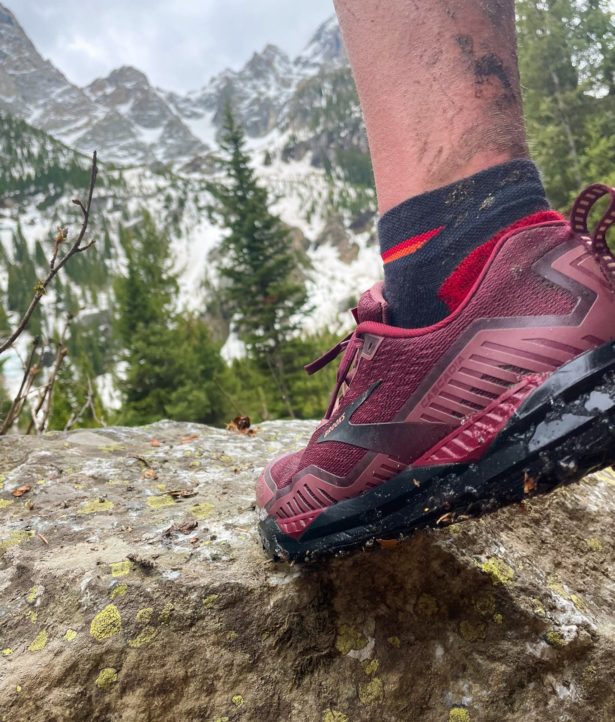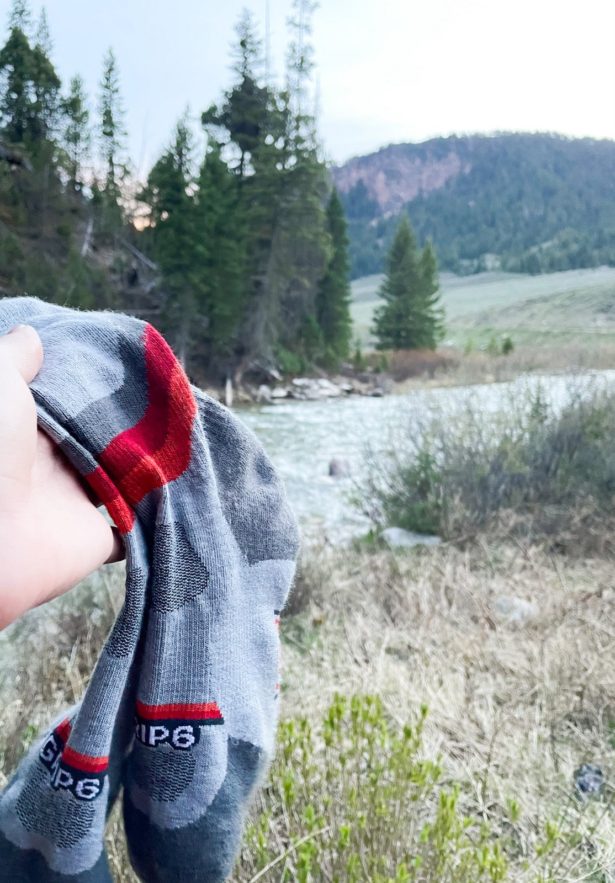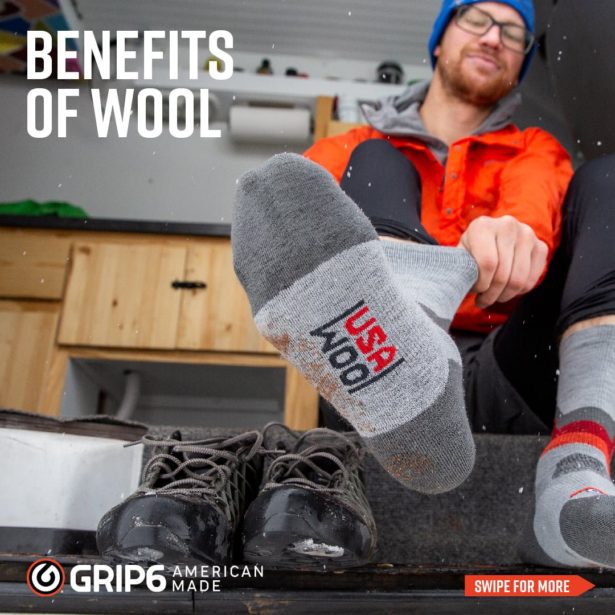 Real Unicorn Apparel is the brainchild of artist and designer Lauren Rubin and Alfonso Colasuonno, co-author of The Book of the Magical Mythical Unicorn. realunicornapparel.com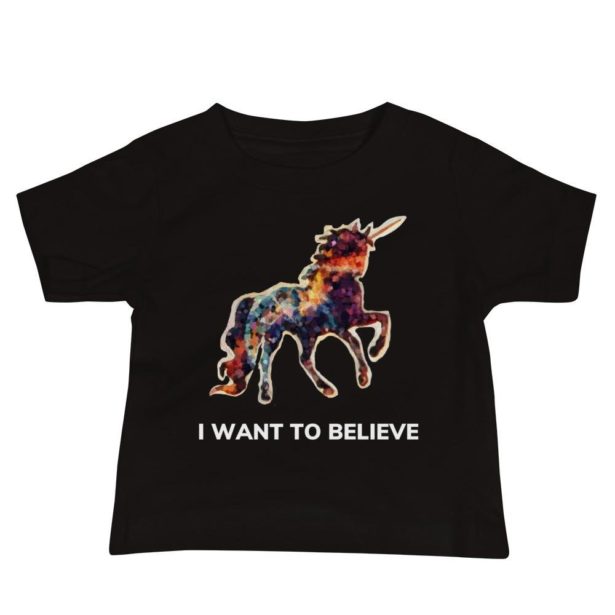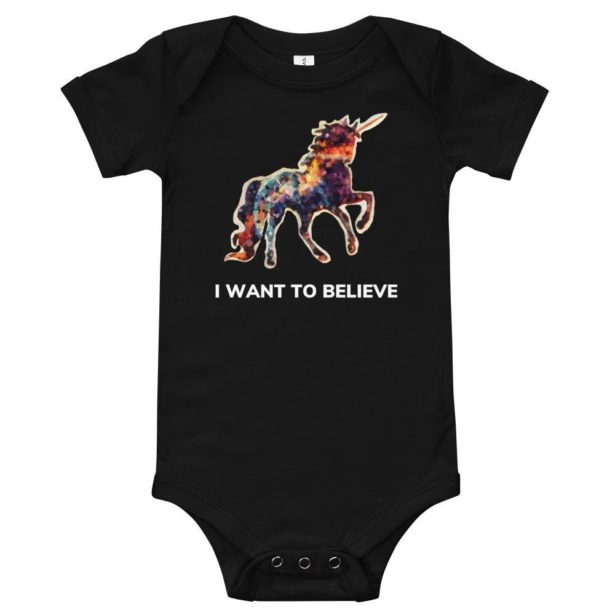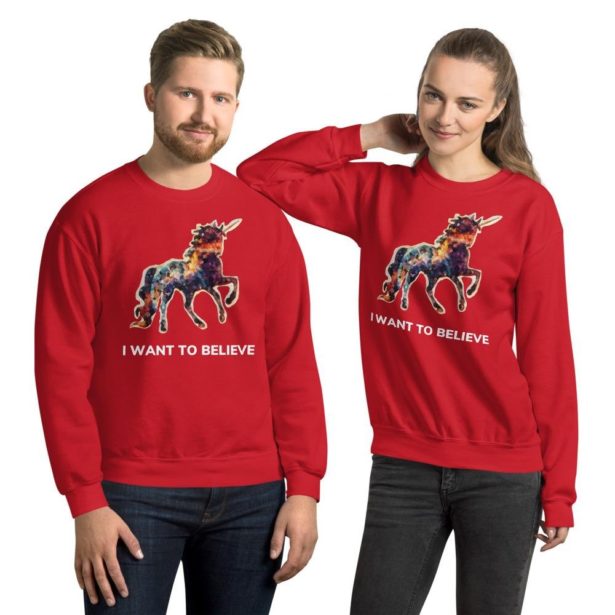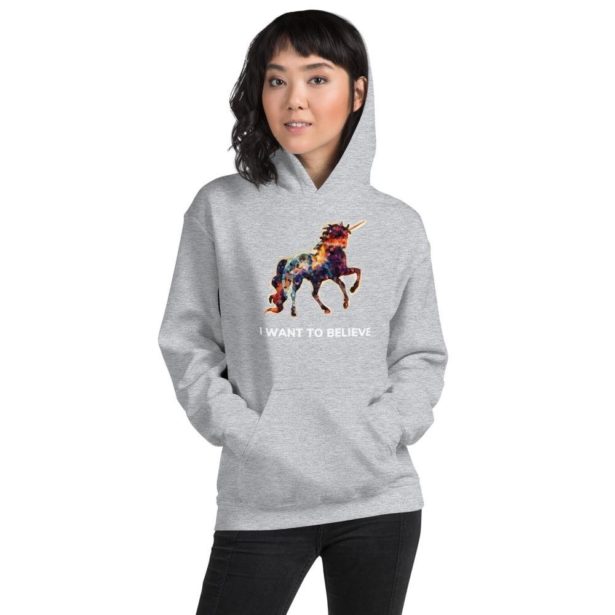 The RatLite™ is a revolutionary product that repels rats and other vermin away from your automobile engine and other confined spaces. www.ratlite.com
RatLite uses advanced light technology to keep rats and other rodents out of car/truck/RVs engine compartments, BBQ storage areas, and sheds. It's a small box-shaped device that uses adhesive to mount to a flat surface and lasts 40,000 hours (or five years).
Best of all, RatLite doesn't kill rats…they detest the flashing infrared lights and simply move on when they see them.
Please check out the product and buy at www.ratlite.com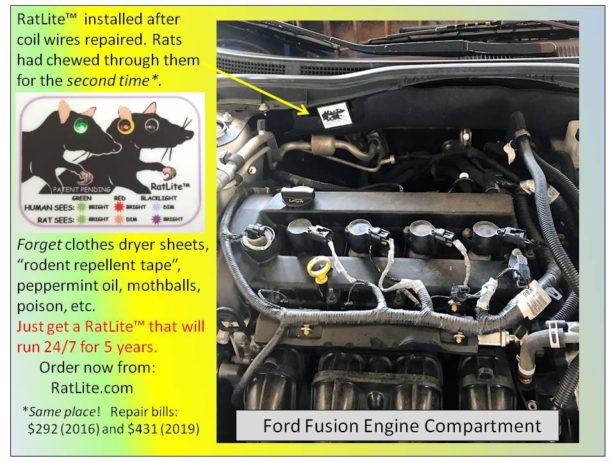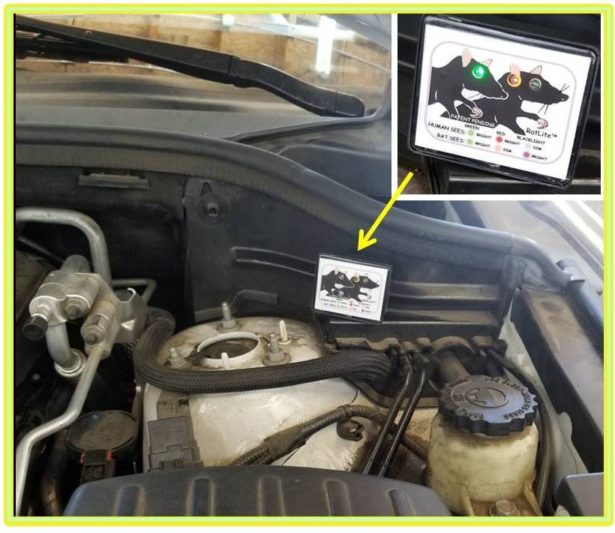 Wood Smoked Barbecue Grilling Set – 7 Piece – Gifts for Dad. See the full info and buy at > cookinggiftset.com
Once or twice per year, we have a BBQ get-together here at our property. Our gardens are full of little hidden places where we can host close friends and family. We just love the taste of BBQ from time to time and have for years enjoyed smoked BBQ food! At one of our friend's parties, they had recently gotten wood chips for smoking right on the grill. We've been searching online for a kit and then came across this company.
It's wonderful! We love this kit! It's easy to use and includes everything you need to get started. It includes great instructions, a smoker box, three wood chips flavors, a meat thermometer, and a handy universal grill scraper. Everyone loved our BBQ and I could see definitely see this kit being a great gift. We thoroughly recommend the Wood Smoked BBQ Kit which can be found here: https://www.cookinggiftset.com/products/wood-smoked-barbecue-kit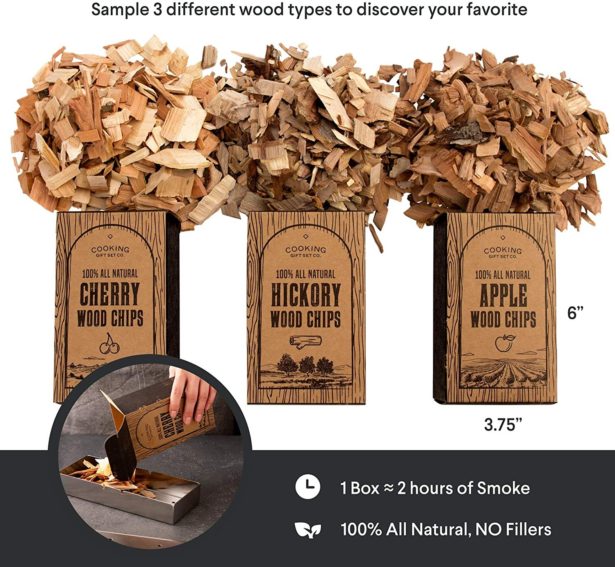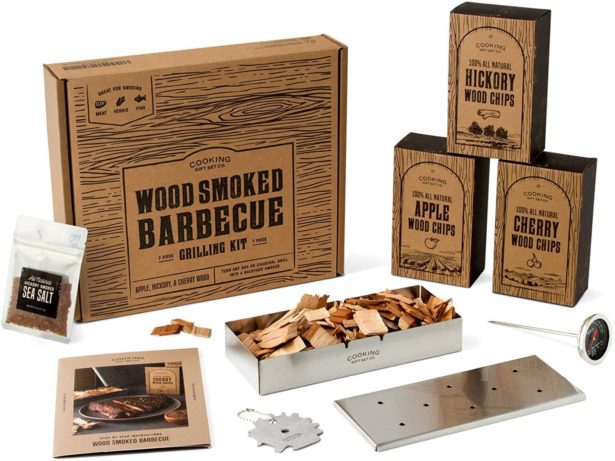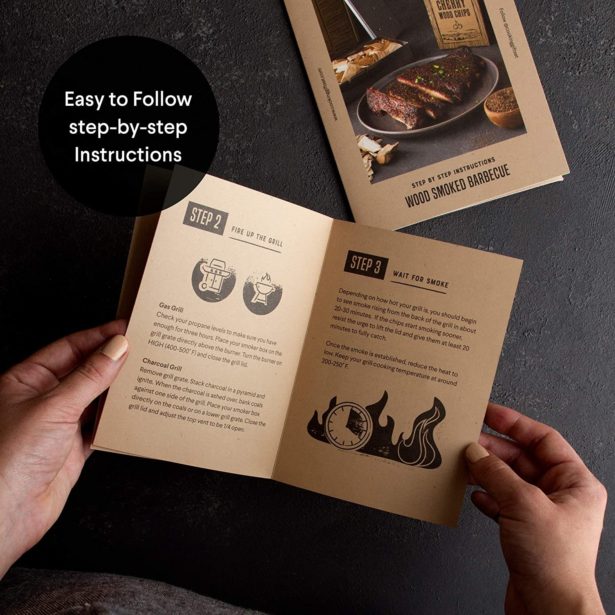 THE FUNNIEST MAP OF BRITAIN
Maps aren't typically meant to make you laugh, but ST&G's Marvellous Map of Great British Place Names, which features over 2,000 of Britain's funniest, rudest and oddest place names, is guaranteed to cause childish giggling.. and maybe even a little dribbling. It's the funniest map of Britain by a country mile.
FULKING HILL!
Britain's funny, rude and delightfully odd place names are not only bewildering, but also truly world-class. From Slap Bottom (Hampshire) to Twatt (Shetland, and there's one in Orkney too) via Belchford (Lincolnshire) and The Devil's Arse (Derbyshire), the Marvellous Map of Great British Place Names is a comprehensive record of Britain's ridiculous place names, to be discovered, celebrated and chortled over. Geography at its finest.
THE PERFECT GIFT
The Marvellous Map of Great British Place Names is available as a fold-out map or wall map (rolled or framed). It's the perfect gift for anyone who loves adventures, maps or just laughing. It includes the Top 50 funniest place names in Britain, with a little background on each location, plus a unique road trip connecting them and intel on the finest scenery to visit as you go.
ST&G's Marvellous Map of Great British Place Names is available at https://marvellousmaps.com/place-names (from £14.99 for the fold-out version).
Located in the Tampa Bay area, inventor Penilopee LaRosa, has been a contestant on ABC's SHARK TANK.
She has had her product chosen as a top 10 beauty solution for Women's First Magazine and also has had her product selected as a winner of QVC's/HSN's the Big Find, where it is now a customer pick. Penilopee has turned the shapewear world upside down with her out of the box body tape shapers called, Skinnies Instant Lifts. Skinnies are the only product that instantly lifts and smooths cellulite and crepe skin all while hiding underneath shorts and clothing. This is the instant solution for great looking legs, and with over 1 million sold, its proving to be a great idea. The evolution of her body tapes has reached celebrities, movie sets and soccer moms everywhere. They are an inexpensive non surgical lift when and where you need them. Skinnies are made for the thighs, tummy, bottom, backs and arms and can be seen at www.skinniesinstantlifts.com.
Roadie 24 Cooler
Dad's fit to hit the road, and this cooler will be his best buddy. It takes 18 cans and 14 pounds of ice, making it standard for any camping trips in his future. Typical Yeti works great, best cooler on market and controls drinks cold all day. Features of the Roadie 24, the size, takes entire bottles of wine, and is about as valuable as one person can lug around without wheels. It's a great seat with a small footprint and super strong feet. It's plenty better appropriate than most patio chairs! As the absolute road trip guide, it's ready to go wherever life's adventures reach you.
CELEBRATE FATHER'S DAY WITH THE CINNAMON CLUB AT HOME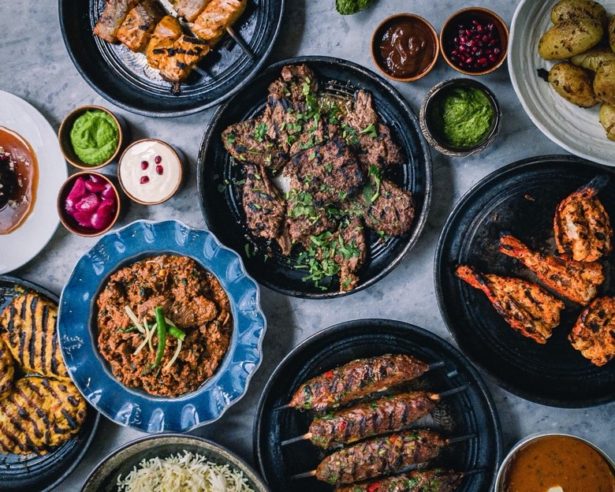 To ensure a last hurrah at home before restrictions lift on 21st June, what better way to celebrate Dad this Father's Day than with a fantastic fine-dining DIY feast delivered straight to your door? Perfect for home-cooking or for Dad doing his thing on the barbecue, this is summer dining at its best.
The Cinnamon Club's Executive Chef, Vivek Singh, has created the Father's Day menu, combining the very best British produce with the signature vibrant spice blends synonymous with The Cinnamon Club, now in its 20th year.
Start with two delicious types of chaat with fruit chutneys and homemade dressings, before putting Dad to work at the BBQ with a tantalising assortment of marinated meats, just waiting to be grilled. Black Stone Flower beef escalopes, Sandalwood tandoori chicken breast and lamb seekh kebabs come alongside tandoori spiced Scottish salmon skewers and king prawns. Once cooked, serve with not one, but four aromatic side dishes of biryani rice, jeera Jersey Royals, rich black lentils and gorgeous garlic naans.
Finish on a sweet note with an indulgent sticky ginger and toffee pudding, served with a smooth and fragrant nutmeg custard.
Need a gift for Dad too? You can pick from The Cinnamon Club's collection of fine wines, champagnes, and Vivek's signed cookbooks, which are all available to add to your kit order. 20th June can be organised in all one click!
Easy to prepare and delicious, the meal kit is priced at £140 for up to four people to share. Order now for nationwide delivery on Friday 18th June ahead of Father's Day on Sunday 20th June. The food can be kept in the fridge for up to two days and will be completely safe to consume on Sunday. Order online from www.thecinnamoncollection.com/shop/
For the perfect Father's Day, bring the fine-dining Cinnamon Club experience to your house.
The Cinnamon Club
The Old Westminster Library, Great Smith St, Westminster, London SW1P 3BU
www.thecinnamoncollection.com
events@cinnamonclub.com
While Dads always love a new pair of socks or another bottle of 12 year old Scotch we thought that the Dads might like to 'grow back down' this year with some amazing toys that can be fun for all the family! Check These Out!
Meccano 25 Model Supercar £34.99 at Smyths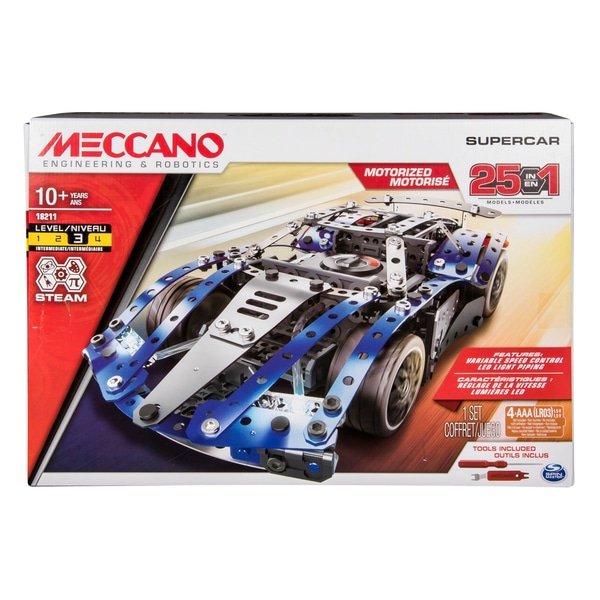 One Supercar. 25 possibilities. Meccano's model car kit gives total freedom to build a Supercar 25 different ways! With souped up features like a variable speed motor and
LED light piping, the Supercar is as fun to make as it is to take out for a spin. This would be an excellent activity to do with Dad – just don't let him steal all the fun bits!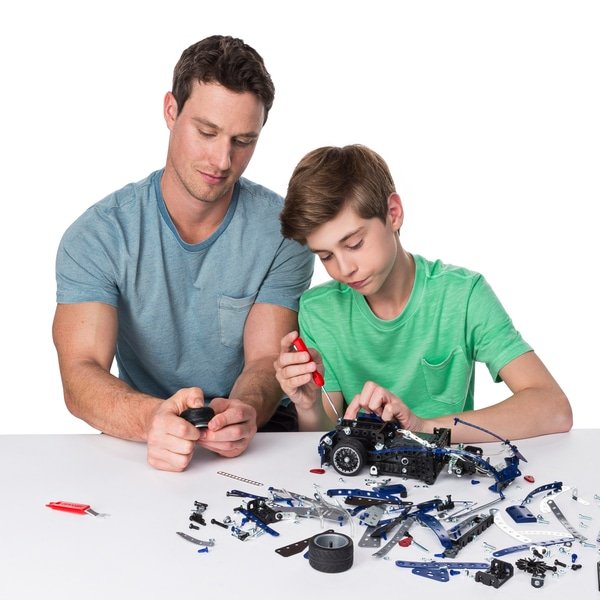 Rubik's Perplexus £10.00 on Amazon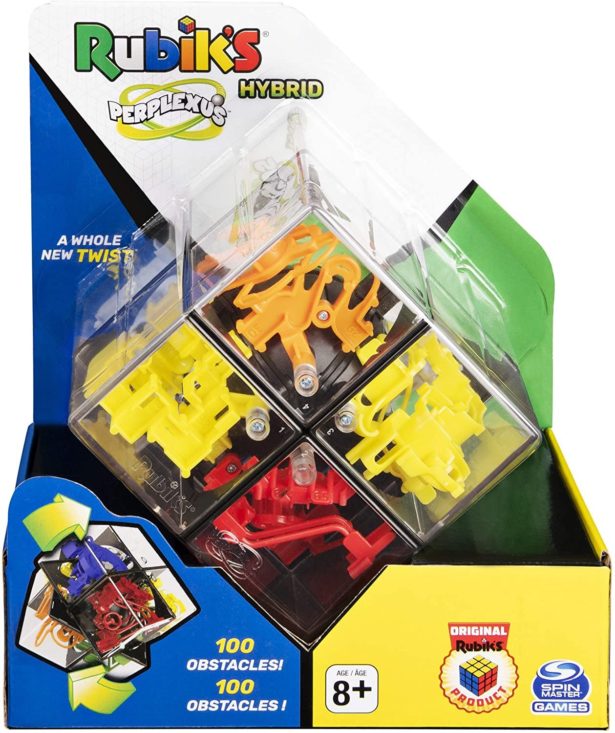 The perfect challenge for Dad this Father's Day! Rubik's Perplexus Hybrid 2 x 2 unites two mind-challenging puzzles in one! Roll the steel ball to the START space and twist the Rubik's Perplexus to align the tracks and maneuver the ball through the inner maze. Roll past increasing numbers along the track on your way to the finish line without falling off the track. Put your skills to the test. Complete the Maze, Complete the Cube.
Batman Launch & Defend RC Batmobile £21.99 at Smyths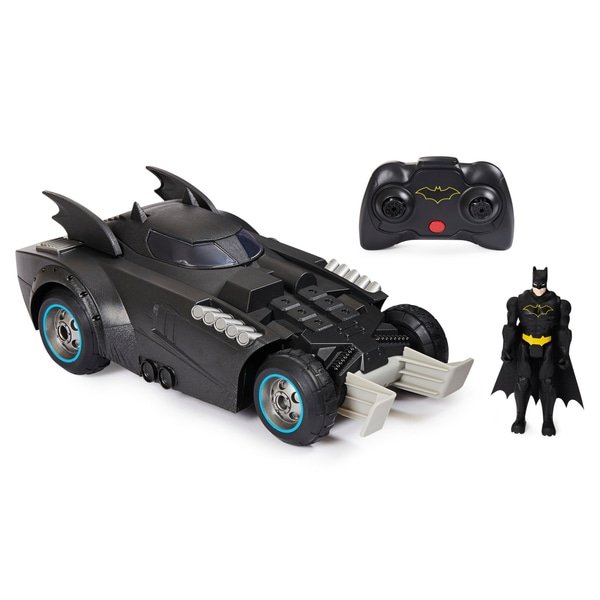 For the Dads who love DC Comics we have the Launch and Defend Batmobile RC. This sleek 1:16 scale Batman remote control vehicle includes an exclusive 10cm Batman action figure that you can launch right out of the cockpit. Race through the streets of Gotham City and take down the most notorious Super-Villains by launching the Caped Crusader from the cockpit with just the touch of a button. The Launch and Defend Batmobile RC is designed with a soft front bumper to protect the home from damage as you play out your epic adventures. It's the perfect gift for any comic book loving Dads!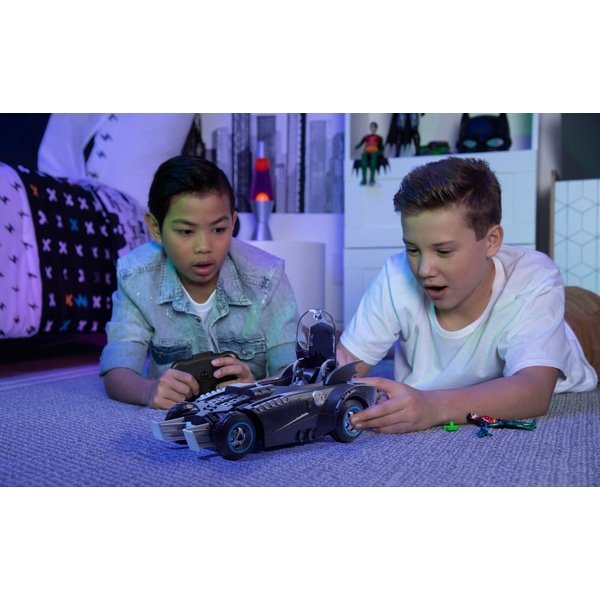 Blockbuster Puzzles £10.00 at Argos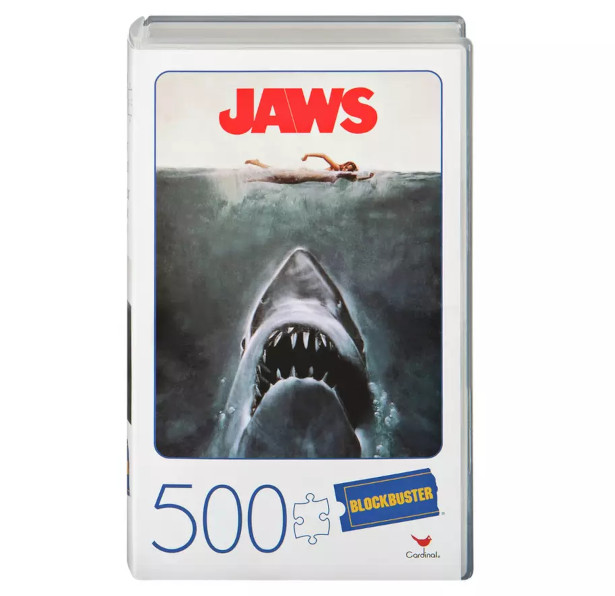 Thanks to lockdown – puzzles are back! And so is the golden age of video rentals with these retro puzzles in a high-quality, plastic case inspired and designed after Blockbuster's old VHS cases. These 500-piece puzzles feature art from classic films. Durable pieces snap together firmly for a great fit and ensure a most satisfying build. These puzzles feature vibrant art that pops, making each puzzle perfect for framing. Jigsaw puzzles are a fun activity for the entire family so get Dad out of his armchair and get him looking for those corner pieces!
Aerobie Pro £9.99 from Smyths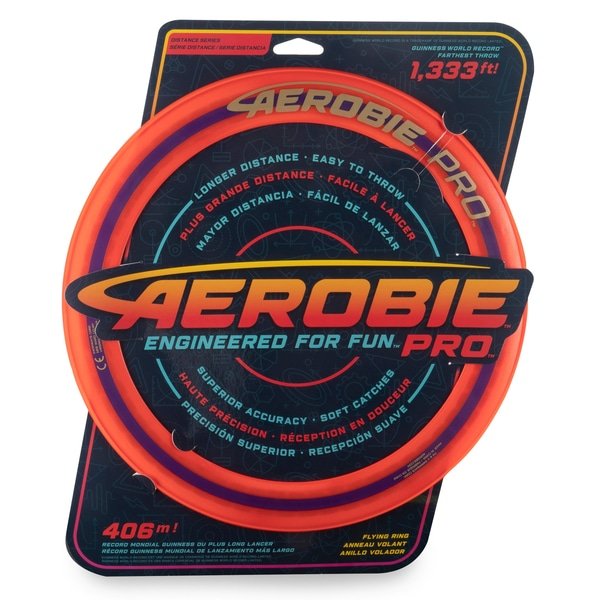 The perfect outdoor mixing toy to celebrate Fathers Day and the easing of lockdown restrictions. Nothing compares with the Aerobie Pro flying ring. You can actually play catch with Dad more than 100 meters away. The aerodynamic design makes it easy to accurately throw incredible distances and the rubber edge makes catching soft and easy – perfect for grown up and childs alike!
Stronger Than The Dark
Exploring the Intimate Relationship Between Running and Depression
By Cory Reese
ULTRAMARATHONER AND CLINICAL SOCIAL WORKER ON THE TOOLS RUNNERS HAVE TO FIGHT DEPRESSION AND HOW TO TURN TRAUMA INTO GROWTH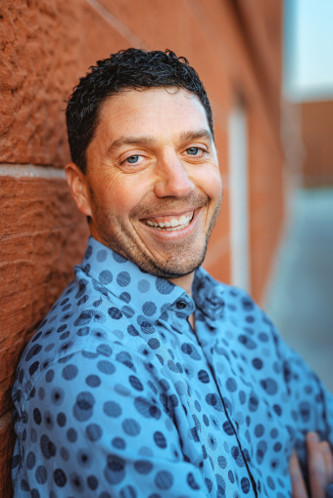 When Cory Reese's depression was triggered by two difficult life experiences: the diagnosis of a chronic health condition, and a faith crisis that resulted in him leaving the Mormon church, he didn't know how to cope. Even as a licensed clinical social worker, there was so much about depression that he never understood until experiencing it himself.
In his gripping new memoir, Stronger Than The Dark: Exploring the Intimate Relationship Between Running and Depression [JUNE 8, 2022], Reese offers compelling and vulnerable insights into the pervasive destruction of depression. Drawing on lessons learned over a decade of ultramarathon running, and his experience helping others as a social worker, Stronger Than The Dark offers a powerful new approach in the battle against depression: the willingness to embrace suffering.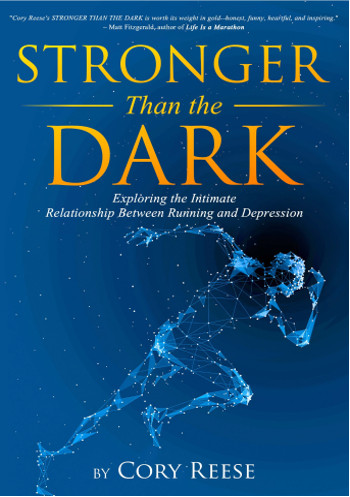 In a moment of physical and mental crisis during a 314-mile race across Tennessee, he realized with clarity life's ultimate purpose: we are here to endure, to help others turn pain into peace and be a beacon of kindness and compassion. Cory's beautifully broken path of healing speaks to anyone lost in insecurity or despair, and gives hope that even in life's darkest moments, we can find the light.
CORY REESE lives in southern Utah with his wife and children. He is author of the books Nowhere Near First, Into the Furnace, and Stronger Than the Dark. He is also a columnist for UltraRunning Magazine. Cory is a licensed clinical social worker, speaker, and passionate mental health advocate.
ADVANCE PRAISE:
"Cory demonstrates that there is strength in vulnerability. Anyone who has struggled with depression will be comforted by the constant message that we have nothing to be ashamed of, and that we are not alone." – Kara Goucher, two-time Olympian, and author of Strong
"Riveting and propulsive, Cory Reese proves that you needn't fear the darkness if you have the light inside." – Dean Karnazes, ultramarathoner and NY Times bestselling author
"I'm a big believer that sports teach us many of the most valuable mental, physical, and spiritual lessons we can learn in life. Whether you are a runner or not, the profound lessons in this book translate to all areas of life. Stronger Than the Dark is a powerful story of overcoming adversity with grit, courage, and unflinching honesty." – Darrin Donnelly, bestselling author of Think Like a Warrior
Connect with Cory at https://www.coryreese.com/, Facebook, and Instagram. Preorder Stronger Than The Dark on Amazon.
Stranger Than The Dark will be available everywhere books are sold on June 8, 2022.
MyTVLife Connects Birthdays, Other Life Events With Television History… Dads Army… Only Fools… Faulty Towers… Arthur Daly!!! mytvlife.tv
LAUREL SPRINGS, N.J., April 8, 2021 – For many years, TV Guide Magazine was the arbiter of all things pop culture, at least to the extent that it intersected with television. Its pages tracked such landmark events as the Beatles' phenomenon, race relations, the moon landing, the Challenger and Columbia disasters, 9/11, and the intersection of TV and politics, along with countless celebrity deaths. Meanwhile, it simply told viewers what they could watch and when, before on-screen guides, apps, and the Internet.
Now, a new service combines that archive of the nation's history with the meaningful moments in our own lives, whether it's a birth, a wedding day, or other significant life event. MyTVLife, the brainchild of a life-long collector of TV Guide, tracks these noteworthy personal memories with what was happening on television, right down to the minute. The goal is to put these moments in the context of what the country was viewing, and talking about.
"I've always believed television – and consequently TV Guide – was a lens into recent American history, little time capsules in 7-inch by 5-inch packages," said Gary Frisch, founder of MyTVLIfe. "It's fun looking back through time this way, so I thought it would be great to share these glorious time capsules and the data they hold with everybody."
The MyTVLife certificate includes the programs that aired on all three (and later four) major broadcast networks at the time of birth or other event. It also reveals what was on during prime time that evening, the top 10 shows of that TV season, and some of the notable series premieres that season, along with an image of that week's issue cover. It's a completely custom certificate with the individual's name(s) and significant date.
Frisch's collection dates from 1977 through the final digest-sized issue of TV Guide, published in October 2005, although MyTVLife covers just about all dates from April 1953, when the publication first launched. Aside from the last small-format issue, which featured multiple covers of modern celebrities recreating vintage TV Guide covers, his collection includes the last stapled issue from Oct. 11, 1980, and the first bound issue, featuring Sophia Loren, the following week.
Among his favorites?
"I went out of my way to obtain a Star Trek cover from 1967, and a Rod Serling Night Gallery cover from 1972 – amazingly, there were no Twilight Zone covers during its original run," he said. "And I really love the gimmick covers, including an Elvis hologram cover, an Elvis cover with a CD attached, and a Beatles White Album tribute with an all-white cover, with the TV Guide logo simply embossed in the paper."
MyTVLife certificates are available starting at $10 at www.mytvlife.tv.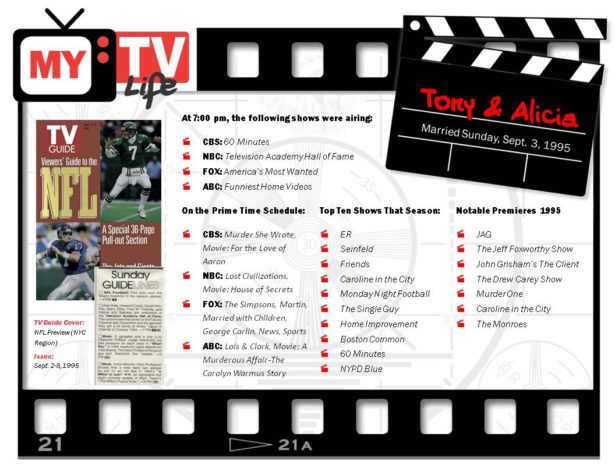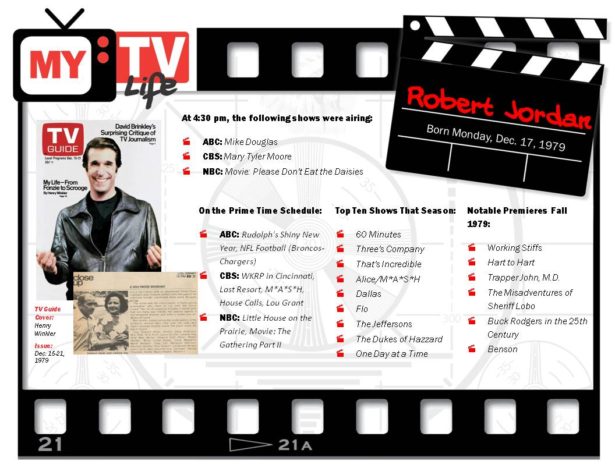 Barilla Father's Day Recipes
FOR THE VEGGIE ENTHUSIASTS
Barilla lasagne Napoletana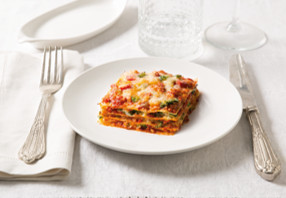 INGREDIENTS FOR 4 SERVINGS:
• 10 sheets Barilla La Collezione Lasagne
• 200g Barilla Napoletana Sauce
• 100g Courgette
• 100g Broccoli
• 100g Red Pepper
• 60g Parmesan cheese
• 1 tbsp Extra Virgin Olive Oil
• Salt and Pepper
For the béchamel sauce
• 900g Milk
• 40g Butter
• 40g White flour
• 1 pinch Nutmeg
• Salt
INSTRUCTIONS:
1. Cut the courgette, broccoli and peppers into small pieces.
2. Sauté the vegetables in a non-stick pan with 1 tbsp of extra virgin olive oil for a few minutes, leaving the vegetables crunchy. Add the Napoletana sauce; bring to a simmer, stirring well. Set aside.
3. Melt the butter, add the flour and stir well. Cook for a few minutes on very low heat to obtain a smooth, brownish cream (roux). In a separate pot, heat the milk with a pinch of salt and a sprinkle of grated nutmeg; add the hot milk to the mix of flour and butter, mix gently and bring to boil. Set aside. This is your béchamel sauce.
4. Grease an oven tray.
5. Put a layer of béchamel in the bottom, sprinkle some vegetables on top, set a layer of La Collezione Lasagne (no pre-cooking needed) and a pinch of grated parmesan. Repeat this procedure 5 times, alternating layers of vegetables, Lasagne and béchamel. Finish with béchamel and parmesan cheese (be careful to have enough béchamel to cover completely the top of the fifth layer).
6. Oven-bake for 25'/30′ at 220 °C. Allow to rest 10 minutes out of the oven before serving.
FOR THE SEAFOOD SWOONERS
Barilla linguine with seafood
INGREDIENTS FOR 4 SERVINGS
• 340g Barilla Linguine
• 500g clams, cleaned to remove all sand and residue
• 250g calamari, cleaned and diced
• 150g prawns, de-shelled, de-veined and sliced
• 8 scallops (120g clean), washed and diced
• 40ml Extra Virgin Olive Oil
• 1 tbsp minced parsley
• 1 garlic clove, sliced
• 1 fresh red chilli
• Salt
INSTRUCTIONS
1. Prepare and clean all the seafood.
2. In a pan, heat 2 tablespoons of oil then add garlic and chilli. Then, add the chopped parsley and clams. Cover the pan and let the clams open.
Remove the clams from the shells, filter remaining broth from pan and set aside.
3. Heat a large non-stick frying pan and cook the calamari for a minute, then add the prawns, the scallops and finally the clams, together with the filtered broth.
4. Cook the Linguine in a large pot of salted boiling water, according to the instructions on the pack. Drain once cooked al dente and add to the pan with the rest of the sauce.
5. Add the remaining olive oil to create an emulsion and some freshly ground white pepper to serve.
FOR THE MEAT LOVERS
Barilla spaghetti Amatriciana
INGREDIENTS FOR 4 SERVINGS
• 340 g Barilla Spaghetti
• 150 g guanciale or bacon
• 1 jar Barilla Basilico Sauce
• 1 chili pepper, red
• 40 g Pecorino cheese, grated
• Salt and pepper
INSTRUCTIONS
1. Cut the guanciale or bacon into strips and sauté in a frying pan without any oil.
2. When the guanciale is cooked, add the chili pepper and Basil sauce. Let everything simmer for a few minutes.
3. Cook the Spaghetti in a pot of slightly salted boiling water until al dente and then drain.
4. Toss the pasta in the frying pan with the sauce and finish it off with a handful of grated Pecorino cheese.
Super appropriate Father's Day gifts @ ThanksThoughts.com
Funny Father's Day Gift for Rugby Fans, Players or Coaches from Son or Daughter
Custom Printed #RugbyDad Father's Day Gift Coffee Mug for Raving Rugby Fan Dads (thanksthoughts.com)
#RugbyDad Father's Day Gift T-shirt for Dad Proud of Their Sport (thanksthoughts.com)
Hashtag RugbyDad Father's Day Gift Coffee Mug (thanksthoughts.com)
Customized BBQ Masters Father's Day Gift (thanksthoughts.com)
Fun Granddad Father's Day Gift Coffee Mug (thanksthoughts.com)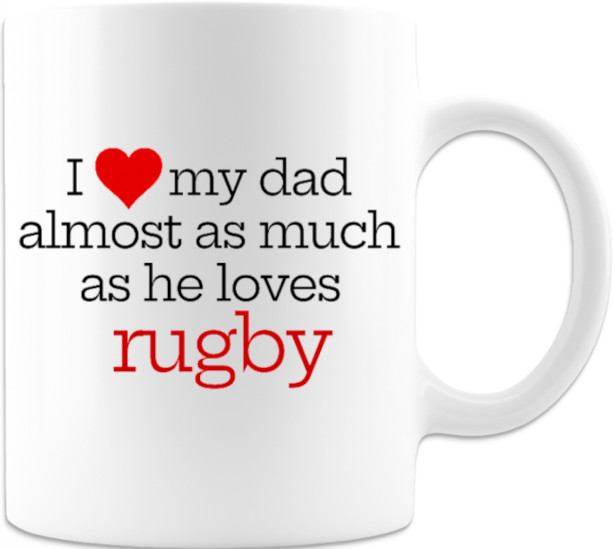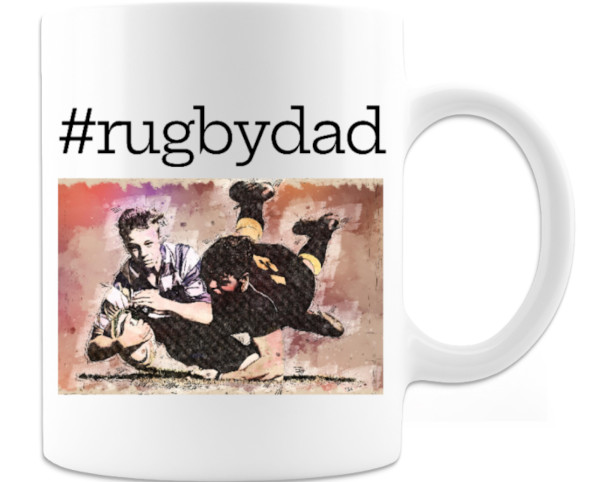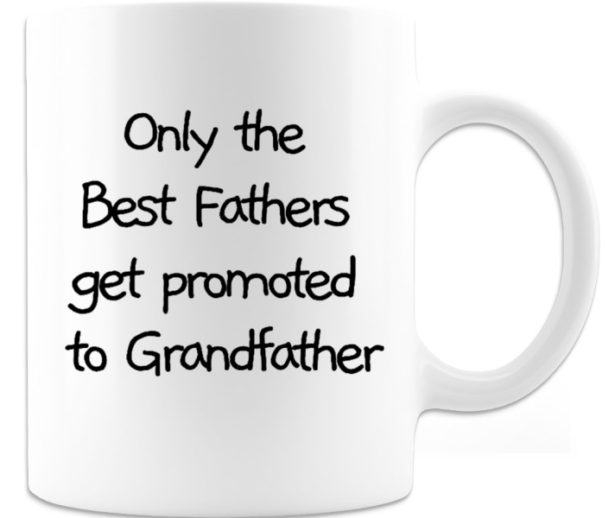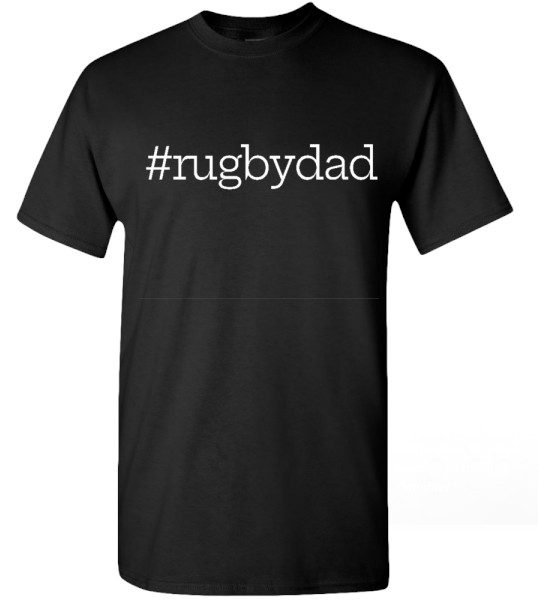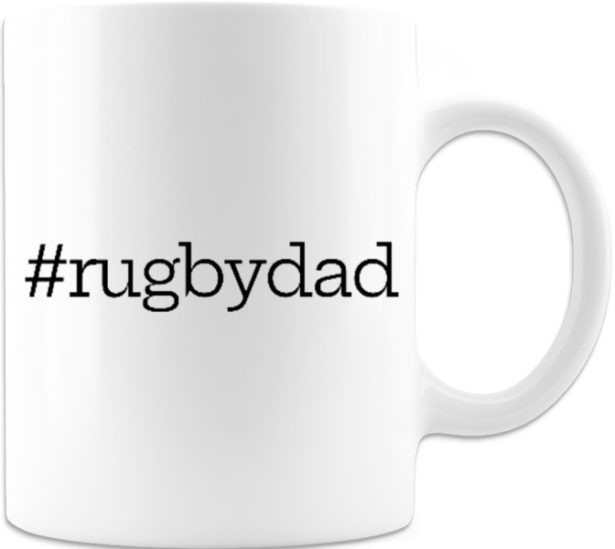 A very exclusive unique Fathers Day offerings which might be of interest for those very decerning Honey lovers (last minute !).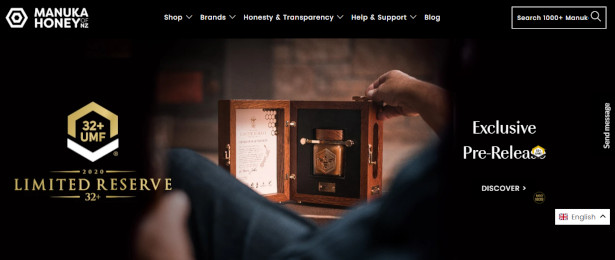 A world exclusive Manuka Honey – the highest UMF Manuka Honey available anywhere in the world right now.
manukahoneyofnz.com/collections/manuka-honey-umf-mgo/products/limited-reserve-32-umf-manuka-honey-manuka-south
manukahoneyofnz.com/blogs/manuka-honey-blog/the-highest-umf-manuka-honey-available-in-new-zealand
exclusively available through www.ManukaHoneyofNZ.com
Super-soft Hooded Bath Robe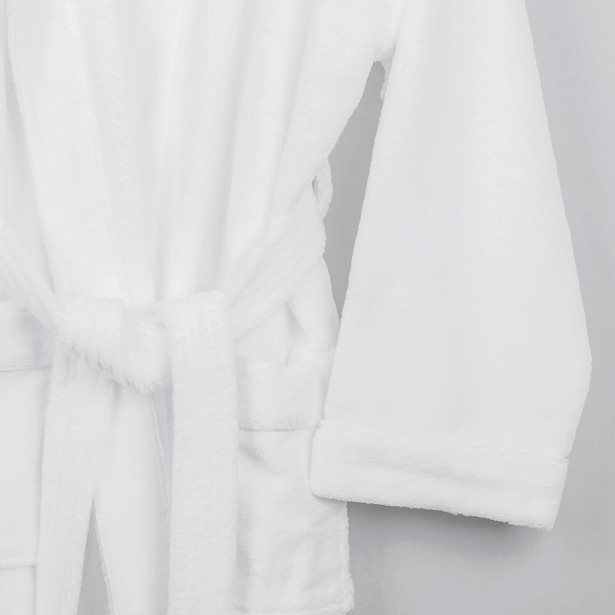 A Super Soft Hooded Robe creating a complete sense of indulgence enabling Dad to relax and unwind after a busy day by curling up on the sofa with a good book or film. It is snug and warm whilst still being lightweight and ideal for the warmer weather. It is made from a luxurious cotton blend and expertly finished with white piping and a cosy hood, there's no better way to keep comfortable during the summer months. With these gorgeous robes, Dad will feel like he has just stepped out of a five-star hotel. What's more you can personalise your luxury dressing gown to make your gift extra special.
Price: £62
To Buy: www.tielleloveluxury.co.uk
Luxury Towel Bale
Create a spa-like sanctuary for Dad with a bale of super thick and absorbent Turkish cotton towels to give his bathroom as instant hotel-style refresh. Made from extra fine yarn for a cosy, spa-like feel, these super soft 650gsm towels are considered the best white towels by many luxury hotel clients.
Price: Jumbo Towel Bale is £95
To Buy: www.tielleloveluxury.co.uk
The perfect gift for anyone wanting to get in their dad's good books by saving him hundreds on his satellite TV bill: the Manhattan T3-R.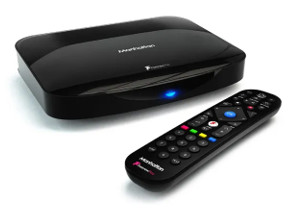 It's a subscription-free Freeview recorder – enabling dads to record, pause and rewind TV without paying a big bill every month. With more than 85 Freeview channels, it also has all their favourite subscription-free catch-up services, including Britbox, BBC iPlayer, ITV Hub, All5, My5, UKTV Play and many more.
It's also the very best way for dads to watch their Summer of Sport with Euro 2021 being shown in 4k on the T3-R's BBC Iplayer app, and Formula 1 on Channel 4.
And it's the simplest way to watch TV – you can set it up in under 5 minutes and the display is super easy to navigate.
Please see below for further details and let me know if you have any questions or need any images!
• Available from: Amazon, Argos, Curry's PC World, John Lewis and RicherSounds
• RRP: £169
• The ultimate subscription-free TV experience: the T3-R perfectly combines over 85 Freeview TV channels with on demand Freeview Play TV including Britbox, BBC iPlayer, ITV Hub, All 4, UKTV Play, My5 and more.
• Pause and rewind live TV, record two programmes at once and record entire series at the touch of a button. The 500GB Hard Drive holds up to 300 hours of recordings, smartly organised into categories and series.
• Catch up with the last 7 days straight from the TV Guide (with supported channels & programmes)
• Find, watch and save programmes effortlessly with Featured Picks, Smart Search, your own personal Watchlist and more
• Bring YouTube and YouTube Kids to the biggest screen in the home
• Packed full of the latest technology, the T3-R features Wi-Fi, a quad-core CPU for lightning-fast performance and support for Ultra HD and HDR (with supported apps and compatible TVs). Plus, it's always ready to instantly wake up, all while maintaining ultra-low power consumption.
• 802.11n Wi-Fi and simple setup
• Beautiful, British-designed set-top box
• Control your TV's volume, power and input selection, with Manhattan's stylish Learning Remote
• Backed by Manhattan's free two-year manufacturers guarantee and UK-based customer support centre
AA ANNOUNCES RELAUNCH OF ATLAS RANGE

Iconic Atlases returns for 2022 with new British and French editions
20 May 2021. The AA has today announced the relaunch of their bestselling Atlas range, with motorists' favourites revised and updated for 2022. Titles include atlases for Britain and France, Easy Read editions, and a hardback road atlas featuring plans of 100 cities, towns and ports.
The 2022 range features a variety of formats for different users, including an A5 format designed to be kept in a glovebox, large scale A3 formats for closer detail, editions with district mapping for the largest cities in the UK or France, and hardback and leather-bound 35th edition of the Great Britain Road Atlas.
Simon Numphud, Managing Director at AA Media said "As lockdown lifts and holidaymakers look forward to exploring the UK and beyond, we are delighted to announce the new editions of our iconic Atlas range. AA Atlases have been a must-have for motorists for many years, and we hope that the range continues to accompany the British public as they discover their new favourite places and embark on new journeys."
British atlases in the AA range contain a number of key features to help users explore, listing the top 300 AA-inspected caravan and camping sites in the UK, National Trust and English Heritage sites, tourist attractions, wider minor roads, crematoriums and other hard-to-find places.
The full list of titles in the 2022 atlas range are: Driver's Atlas Britain, Road Atlas Britain, Big Road Atlas Britain, Easy Read Britain, Big Easy Read Britain, Great Britain Road Atlas, Motorist's Atlas Britain, and Easy Read Atlas France.
All the titles in the AA Atlas range will be published on 1st June 2021, and will be available to order from all good book shops and on Amazon. To discover more about destinations in the UK visit the AA's travel site www.ratedtrips.com
GIVE DAD A PROPER BREW FOR FATHER'S DAY
Caravan Coffee Roasters to launch FATHERS BREW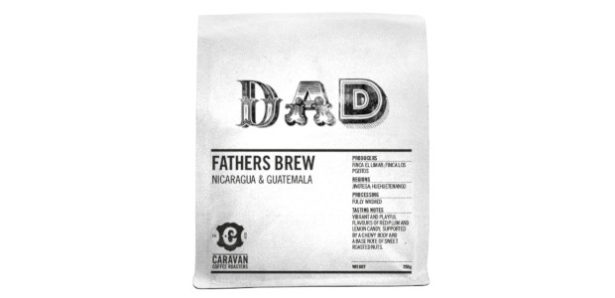 Caravan Coffee Roasters are delighted to announce they'll be bringing back the popular coffee gift for Dads – FATHERS BREW. Live from 1st June 2021.
FATHERS BREW is a blend of two fresh seasonal coffees from Guatemala and Nicaragua, with sticky & sugary citrus flavours in the cup and notes of frangipane, brown sugar and floral darjeeling tea.
Order online to get the freshest whole beans direct from our North London Roastery, and we'd be happy to grind for you to suit your home brewing needs. FATHERS BREW is incredibly versatility suiting a wide range of brewing methods from espresso to pour over and stove top.
If you're looking for the whole package, we also stock popular brewing equipment such as Aeropress and the innovative Gabi Master A Brewer – perfect for anyone looking to take their at-home coffee game up a notch.
And if Dad has a sweet tooth, we've got that covered too with special coffee infused chocolate created in collaboration with Sheffield based Bullion Chocolate.
Pricing
Available to buy at https://www.caravancoffeeroasters.co.uk
FATHERS BREW – Live online 1st June
£10 for a 250g bag – the perfect little gift
£35 for a 1kg – ideal for those wanting to stock up for the whole family
BREWING EQUIPMENT
Aeropress – £27.50
Gabi Master A Brewer – £27.50
CHOCOLATE
BULLION BRÜ BAR – £7 (63g)
MARKET MILK BAR – £7 (63g)
Instagram – @caravanroastery
Twitter – @CaravanRoastery
Personalised Father's Day Spirits on INKD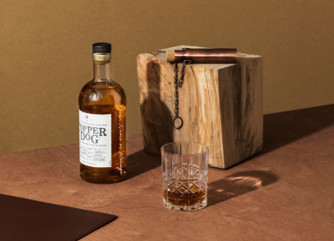 More than just a spirit store; INKD offers a unique solution for creating bespoke bottle designs. This Father's Day, find a variety of personalised spirit bottles on INKD and create gifts that are truly personal.
Available now on the INKD website (www.getitinkd.com), choose from a range of high-end spirit bottles with the option to add a custom message. Customers can choose from a huge selection of iconic spirits including Johnnie Walker, Haig Club, Dom Pérignon and Copper Dog. Each bottle comes in a variety of exclusive designs, with the option to add either an engraved or printed message.
This year, INKD showcases two Johnnie Walker Blue Label designs exclusive to Father's Day. Both designs feature a Father's Day message, with space to add your own text and include a personalised box.
For Dog lovers, the INKD range includes the Copper Dog Hugo Guinness Collection. Select a dog breed from over 30 doggy doodles and add a message to make it truly personal.
FIND THE FULL INKD RANGE ON: www.getitinkd.com
Johnnie Walker Blue Label (Father's Day Designs): £149.99 www.getitinkd.com/products/johnnie-walker-blue-label-fathers-day
Copper Dog Hugo Guinness Collection: £45.00 www.getitinkd.com/products/hugo-guinness-copper-dog-collection
Haig Club Clubman: £28.00 www.getitinkd.com/products/haig-club-clubman?_pos=1&_sid=b1581f9e8&_ss=r
Instagram: @getitinkd
Father's Day is sooner than you think…
For the man who allegedly "doesn't need anything" – skincare is always the best place to start.
That's why Sebamed is here to help with its FOR MEN bundle which includes all the products required for a healthy skincare regime, such as cleanser, moisturiser, shaving balm, body wash and even a deodorant.
Sebamed's products are 100% soap and alkaline free and have been specially formulated with a pH balance of 5.5, to ensure that your skin's natual barrier isn't stripped of moisture and instead is protected and nourished. To Celebrate Father's Day and Men's Health Week, Sebamed's For Men Range will be on Sale from 1st – 22nd June with 35% off.

Grain & Sustain is a multi-award winning Zero Waste shop and we are certain that they will have something that appeals to your eco-friendly and vegan Dads and Grandads, either as individual products or they can put together gift sets at very reasonalbe budgets and to suit your budget…. www.grainandsustain.co.uk
Some of the products that you might be interested in are:
– Plastic free snack packs (wasabi peas, crystallised ginger, Bombay mix, roasted smoked paprika yellow peas, vegan pick n mix/fudge)
– Plastic free consumables such as teas & coffee, chef's ingredients, herbs & spices (including meat, fish and veggie blends). Oils & vinegars, curry kits, indie produced condiments and sauces such as our UK made Trinidadian hot sauce.
– Luxury handmade vegan friendly skincare: soaps, shaving bars, beard oil, solid moisturiser, bath salts, shampoo and conditioner bars, massage oil.
– Plastic free bathroom tools: shaving brushes, beard combs, hair combs, soap dishes, back scrubbers for the shower, massagers, soap saver bags, loofahs.
– Eco friendly plastic free switches such as reusable bamboo/wooden/wheat/rice husk mugs and bottles, lunchboxes, cutlery, sporks, wax wraps, waxed bread bags.
See more and buy at :- https://www.grainandsustain.co.uk/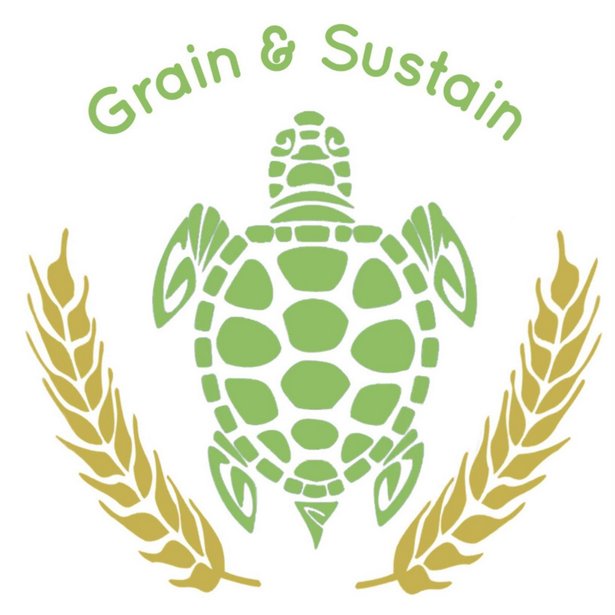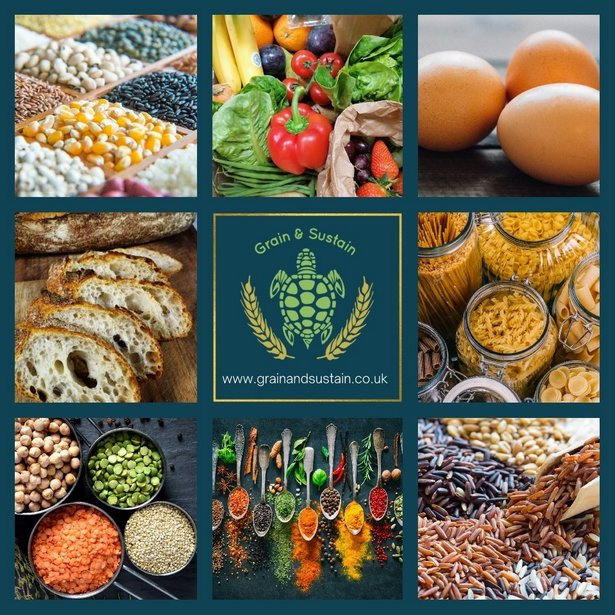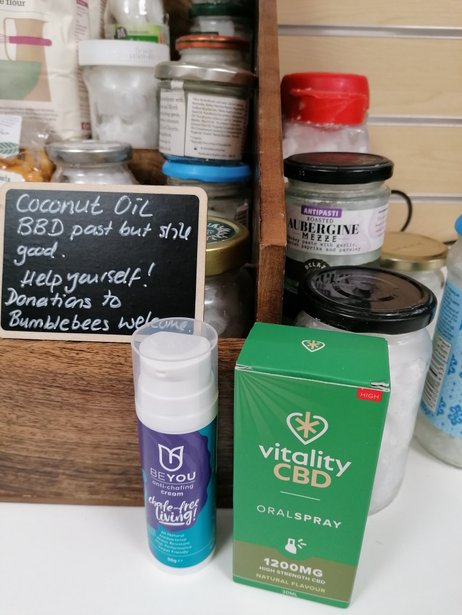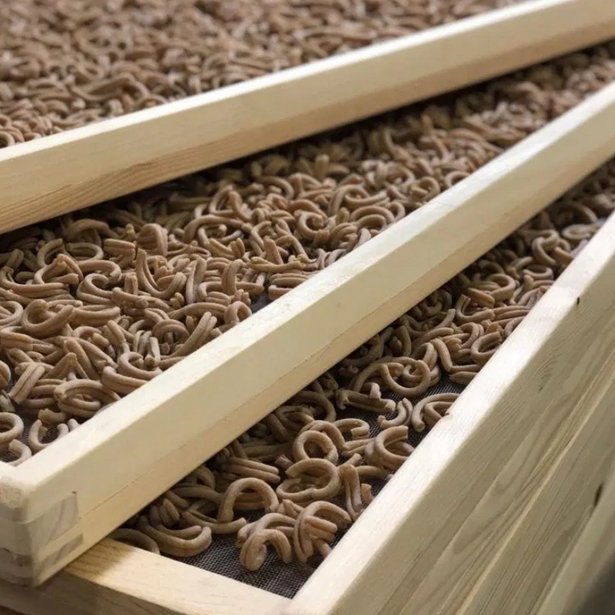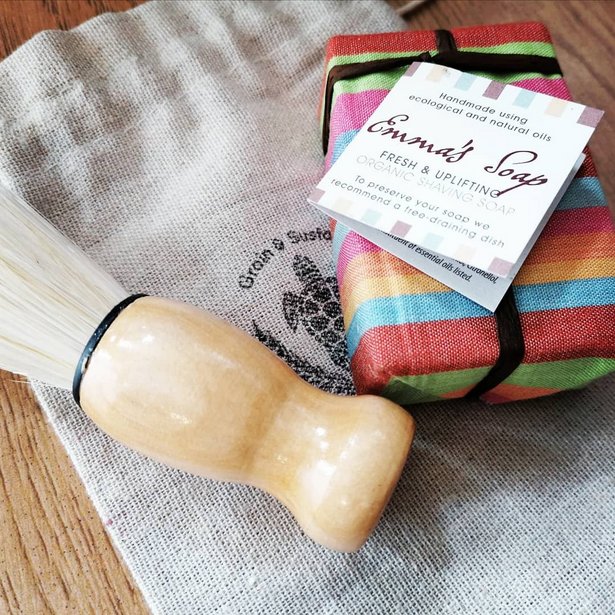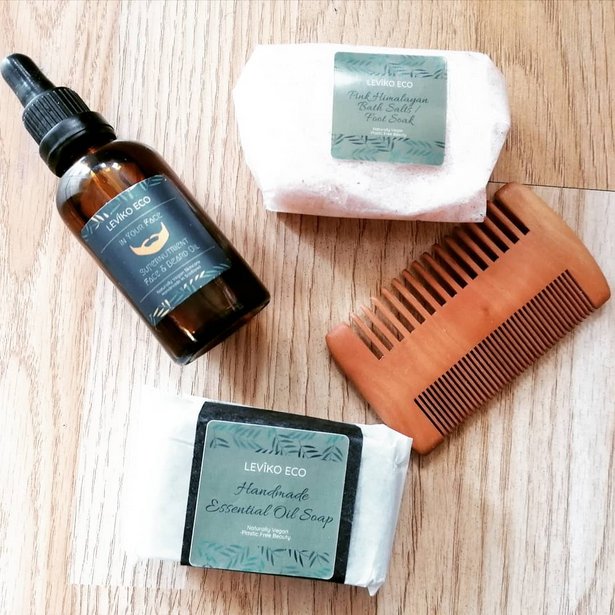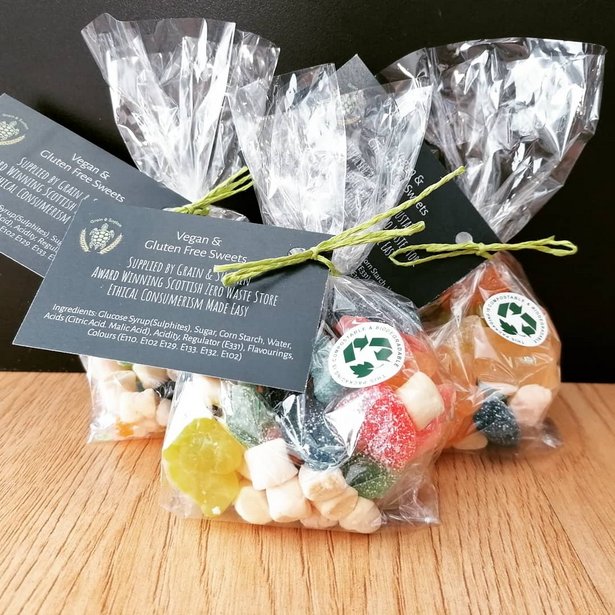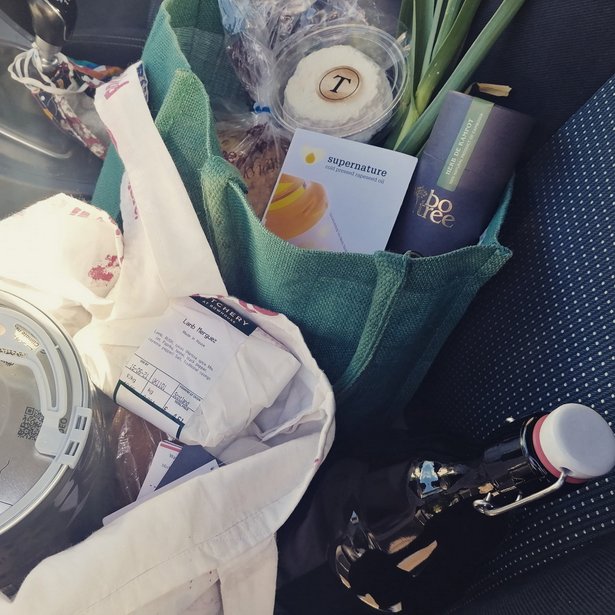 STAY DRY WITH SPOKE'S NEW STORM DENIM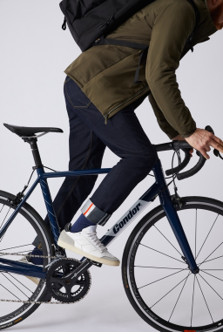 Perfect for Father's Day, online menswear brand SPOKE has a new rinse wash, water repellent, 2% stretch denim. Called '"Storm Denim" it has a special nano-tech coated yarn making it water-repellent. The unique fabric also provides thermoregulation making it perfect for those spring walks and bike rides.
Cyclists will also find comfort in a host of bike friendly features including a diamond gusset, the clever built-in bike lock holder on the back belt loop and the reflective hi-vis turn up.
Every pair is hand finished to order in over 200 sizes. With SPOKE's handy online Fit-Finder, men can select their perfect size in just 60 seconds. Delivery is free and there is also a bulletproof 200-day returns policy. Cost £145. For more information visit www.spoke-london.com
IN THE BAG: FATHER'S DAY GIFTING FROM STUBBLE & CO

British luggage brand Stubble & Co has Father's Day gifting sorted with its simple yet stylish mix of bags for dads who love to travel for work and play. From a smart new back-to-office commuter option to a quintessential getaway weekender, the range includes:
The Stubble & Co's Commuter £115 – go-to transporter for office and homeworking hybrid
Handcrafted with premium waterproofed canvas, Stubble & Co's ergonomically designed Commuter backpack features a direct access 16 inch padded laptop compartment and a generous zipped interior pocket to hold everything needed for the day ahead (it's been cleverly sized to take a gym kit and change of clothes). It is available in five colours: all-black, smoke, navy, olive and black with natural leather zip trim. www.stubbleandco.com Capacity: 22L, Laptop size: 16-inch, Weight: 1.1kg, Dimensions: 30 x 45 x 22 cm
The Stubble & Co Roll Top £105 – waterproof daily carry
Ideal for those out and about days and for cycling and wild swimming dads, Stubble & Co's Roll Top is the ultimate waterproof, quick access backpack. Made from recycled plastic, its reflective trim, base, water-resistant zips and sealed seams, ensure functionality meets performance www.stubbleandco.com Capacity: 20L Laptop size: 16-inch Weight 0.9kg Dimensions: W 30 x H 44 x D 15cm
The Stubble & Co Weekender £155 – built for short breaks
Perfect for short breaks, the roomy holdall style Weekender is available in four colours and has been crafted with premium waterproofed canvas, natural full grain leather and ultra-reliable YKK zips. There's also a practical outer shoulder strap and studded reinforced base. www.stubbleandco.com Capacity 42L, Laptop size: 15-inch, Weight: 1.5kg, Dimensions: 52 x 28 x 31cm
The Stubble & Co Adventure Bag £185 – ultimate travel bag
Tough, durable, weatherproof and made from 100% recycled plastic, the Adventure Bag is the ideal gift for a travel loving dad. All-black, lightweight, comfortable and perfect for camping trips, weekends away and as an airline carry-on; once unpacked, it folds small for easy storage. www.stubbleandco.com Capacity: 42L Laptop size: 16-inch Weight 1.8kg Dimensions: 55 x 38 x 24cm
The Wash Bag from £25 – for at home and on the go
Stubble's lightweight and easy to clean Wash Bag is an everyday essential that comes with a loop handle for easy carrying. Available in waterproofed canvas or recycled plastic, it features one main compartment for toiletries and two internal pockets for smaller items. www.stubbleandco.com Width 12cm, Height 12 cm and Length 22cm
Sustainability
As a brand, Stubble & Co upholds ethical and sustainable practices at every stage of its process. Its sustainability credentials include designing durable, timeless bags, launching products made from recycled-plastics, offering an in-house repair service, offsetting its transportation carbon footprint and by using a zero carbon warehouse. All of its packaging is from sustainable sources and is 100% recyclable too. For more information see here.
Father's Day Gift Ideas from PerfumeDirect.com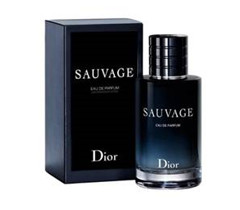 Aftershave is a great gift for Father's Day.
• Treat Dads to their favourite scents by taking advantage of online discounts currently available at www.perfumedirect.com (with savings on all products)
• Bring Dads up to date with the most popular scents of 2021 – Jonny Webber from PerfumeDirect.com shares his top picks for Father's Day 2021
• Choose products with a messages that say he's a legend, a champion or a great support
• Boost Dad's mood with an aftershave that has fragrance notes proven to lift the spirits
Current Best Sellers For Father's Day
Dior Sauvage, £59.99 (save £14 off the RRP) www.perfumedirect.com
Dior Sauvage is definitely still the aftershave of choice in 2020. Multi award winning, it smells incredible with an intense yet smooth fragrance and powerful freshness. Top notes include fresh calabrian bergamot and geranium with pink pepper, cedar and ambroxan for a woody trail.
Tom Ford Black Orchid, £52.99 (save £5 off the RRP) www.perfumedirect.com
This timeless signature scent has a modern balance of notes which is why it continues to be a firm favourite with men of all ages. It also contains vanilla – a 'happy' scent – with a warming, sweet smell that is often used in oriental fragrance. A great way to boost Dad's mood during lockdown.
Is Your Dad A Legend? – Tell him with this classic scent by Mont Blanc 'Legend Spirit', just £17.99
Say "Dad – I'm stronger with you" – with Armani Stronger With You, £36.99
Choose an Aftershave For A Champion! – Paco Rabanne Invictus (100ml), £55.99
Great Value Gift Sets
This great value Hugo Boss The Scent gift set includes a 100ml The Scent eau de toilette spray, shower gel and deodorant stick – all for £55.99 (offering a saving of £34 on the RRP)
The Prada L'Homme Gift Set currently has a saving of £18 – just £45.99 (plus an extra 5% off) and includes a 50ml Eau De Toilette spray and shower gel
Scents To Lift Dad's Spirits
Some scents have been proven to boost moods and make us happy.
Ylang-ylang is a popular, tropical floral scent used in perfumes that is associated with uplifting your mood and promoting relaxation. Cerrutti 1881, £18.99 (save £20) has middle notes of Ylang-ylang alongside popular male fragrances of Bergamont, Juniper, musk and sandalwood. Acqua di Parma Colonia Absoluta, £15.99, also integrates ylang-ylang into the heart of the aftershave, alongside jasmine and pepper for an eclectic, fresh scent.
Herbs are regularly used in perfumery to create a clean, fresh scent; perfect for everyday fragrances. Herbs can also have an effect on your mood. Rosemary in particular can enhance concentration and memory, perfect for the important day ahead! Cool Water by Davidoff, £14.99 (saving 50%) brings together rosemary with coriander, lavender and honeysuckle for a refreshing, clean aftershave.
Citrus helps us to feel more alert and energised. Some citrus smells can reduce stress, such as the clean, fresh scent of lemon. You will usually find most citrus fragrances are men's aftershaves or unisex fragrances. Two of the best examples include Acqua di Gio by Armani, £48.99, which is created with lime, Mandarin orange, bergamot and lemon. Reminiscent of the Mediterranean, this aftershave has been inspired by the sea and sun. The other citrus aftershave is L'Eau d'Issey by Issey Miyake, £24.99, offering a much fresher take on this particular fragrance family. Created with Mandarin orange, lemon and bergamot, L'Eau d'Issey also uses herbs like coriander and sage for a fresh, clean scent.
Looking For A Classic?
You can't go wrong with Calvin Klein Eternity for Men , £19.99 (saving £14)
Or Boss Your Gift Choice with Hugo Boss Dark Blue, £25.99 (save £19)
Jimmy Choo 'Man', £27.99 (save £18)
Splash out – he's worth it!
Dior Fahrenheit is an all-time favourite with Dads of all ages, £72.99
All fragrances can be purchased online at www.perfumedirect.com and will be delivered directly to Dad for Father's Day.
Paint and Sip LIVE is hosting 3 Father's Day parties perfect for creative dads.
Dads don't only fall into two groups, handymen or gamers, right? For the artsy music lovers, Paint and Sip LIVE's virtual painting parties hit the spot. We ship painting kits directly to dads, which make them an easy gift to give and receive. Dads are taught by a professional instructor who is accompanied by a live DJ. Yes, dads and the fam that joins them can bop to the beat while painting a beautiful portrait! What a unique way to connect with your kids on Father's Day.
The Father's Day classes are on Sunday, June 20, at 4, 6, and 8 pm EST. A class plus painting kit costs $40; a class alone, for those who have their own painting supplies, costs $20. The painting kit includes canvas, brushes, and paint. Booking page and more details: www.paintandsiplive.com/fathers-day-virtual-paint-and-sip-events
—
About Paint and Sip LIVE
Paint and Sip Live is a virtual paint and sip startup. Conceived as a creative, social, and pandemic-friendly outlet for music and art lovers, all classes are virtual and led by professional instructors accompanied by live DJs. Anyone can enjoy painting from anywhere, eliminating distance as a hindrance to a fun, social event, post-Covid, too. The New York-based company also hosts private parties and corporate events in addition to featured monthly events spotlighting hip hop, Caribbean, house music and more. Its 24/7 unlimited class package gives participants even more flexibility to fit painting into their schedules, offering around the clock sessions. PaintAndSipLive.com
DJ Jazzy M Official launches his ethical online clothing brand Ohzone T-shirts which has been running since Dec 2020 and was the result of Lockdown with no live DJ work.
He and his partner, who had plenty of spare time on their hands, decided to put it to good use and expand the Ohzone brand which has been alive since 1989. It is the latest step in a series of ventures by Jazzy M, who is also known as The UK Godfather of House. Jazzy M, who was a resident at the famous Ministry of Sound for over 15 years, has always been conscious of helping the planet and it has always featured in his Ohzone brand.
Their products are all new to the market and were inspired obviously by music and many have reference to the early days of House Music and Jazzy M's career. Everything is 100% GOTS Certified Organic cotton, made in factories which use renewable energy; they print on demand so never have any surplus and their packaging is plastic free. Ohzone T-shirts is closing the loop on circular fashion as their clothing is designed to be returned when it is worn out, to be remade over and over again. "I love this about our clothing, it's all there to be recycled" says Jazzy.
This year why not give dad the gift of travel, specifically an exciting Father's Day trip to Royalton CHIC Suites Cancun.
Anchored in the heart of Cancun's energetic strip, Royalton CHIC Suites Cancun's powdery white sands and crystal clear waters are the perfect backdrop for a luxurious Father's Day escape. Treat dad to a Diamond Club™ Chairman Suite complete with multiple bedrooms, an indoor Jacuzzi, rain showers, pool tables, dining room, personal bar and an extended terrace, complete with an outdoor dining area, Jacuzzi and lounge chairs. A personal chef is available to prepare dad's meals in-suite and Royalton's head chef will treat him tastefully prepared seven-course meal and wine pairing at the C/X experience. Dad can head up to Level 18, Cancun's only rooftop cabana lounge, for a relaxing day under the sun in his own private cabana and to cap off a memorable Father's Day weekend, he can try his luck at Level 18's Father's Day Casino Night, complete with cigars, high-end spirits and Level 18's famous GoGo dancers.
For more information on Royalton CHIC Suites Cancun please visit www.royaltonresorts.com/royalton-chic-suites-cancun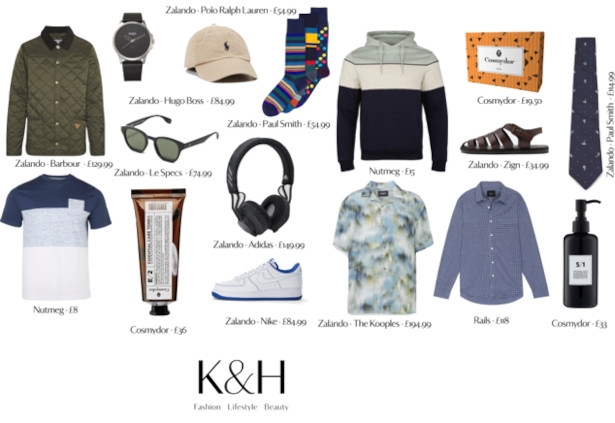 For the Dad who has everything – how about Giant Alaskan King Crab Legs to enjoy on June 20th? We ship anywhere in the US and it ships 2 day air.
We are 2 female founders out of the COVID pandemic, and through our company Premier Catch, we sell wild sustainably caught seafood from Alaska and we have had so many men tell us that their annual fishing trips where they load up on salmon or other seafood has been cancelled due to COVID! They love our King Salmon (caught in Southeast AK) and our giant Red King Crab Legs that are super impressive and so fun to serve.
For the Dad who has everything – how about Giant Alaskan King Crab Legs to enjoy on June 20th? We ship anywhere in the US and it ships 2 day air.
We are 2 female founders out of the COVID pandemic, and through our company Premier Catch, we sell wild sustainably caught seafood from Alaska and we have had so many men tell us that their annual fishing trips where they load up on salmon or other seafood has been cancelled due to COVID! They love our King Salmon (caught in Southeast AK) and our giant Red King Crab Legs that are super impressive and so fun to serve.
PalaLeather
Pala Leather is a fashion company specializing in men's durable and trendy genuine leather jackets.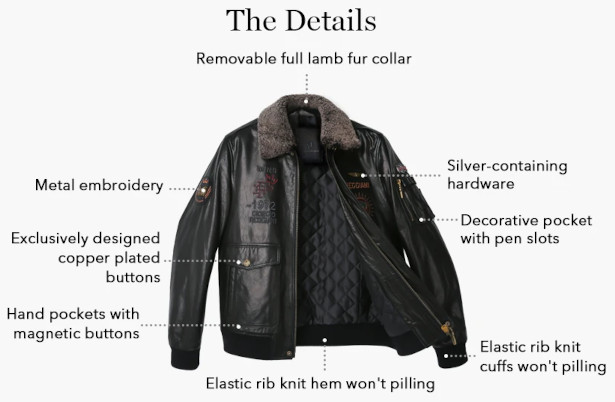 A good leather jacket can be worn for decades and won't lose the sense of fashion. Every man deserves a good leather jacket.
PalaLeather makes excellent quality genuine leather jackets featuring silver-plated hardware that would never rust-order. A good leather jacket can be worn on any occasion, even as workwear. If your Dad is obsessed with motorcycle or bike riding, a biker leather jacket is definitely a perfect choice for him. With the good care of leather, the jacket can work well and come at a further time. PalaLeather provides custom services for every body figure requirement and personalization so customers can have their own special leather jackets.
www.palaleather.com
Green Salt is Salt 2.0. and the perfect gift for father's day. Green Salt is a healthy salt alternative that's low sodium and better for heart health. It's made from 100% dehydrated Sea Asparagus, a plant that has shown antioxidant and anti-hypertensive properties in studies. It adds a salty and umami flavor to make your food tastier and healthier! You can learn more at www.trygreensalt.com
A new jewelry collection we launched with Briony Raymond. This could be the perfect gift for dad's who think about the greater good and likes to look stylish while doing it.
Each unisex bracelet in our Love & Light collection incorporates the ancient practices of numerology and color therapy to reflect the respective properties of the collections name.
The numerical values of 18, 9, and 6 call forth the energies of good luck, abundance, and universal LOVE, and distinct color patterns visually integrate the healing properties of color and LIGHT inspired by nature.
To honor Mental Health Awareness Month, and as a commitment to celebrating life, each sale directly impacts Project Healthy Minds – a non-profit addressing the growing mental health crisis.
The bracelets are made with Ghanian & 14k gold beads and retails for $1,250. You can view the collection here: brionyraymond.com/collections/love-light
o Prickly and Full of Flavor – The new Más Agave Clásica Prickly Pear (9.7% ABV) is an imperial gose brewed with agave and sea salt then aged in tequila barrels. It's dosed with Prickly Pear to add a fuchsia-colored bloom with hints of extra-tart berry and melon.
o Staycay or Vacay? All Day Vacay is a new session Wheat Ale with a hint of sweetness and delicate notes of citrus. Inspired by the ultimate surfing getaway, All Day Vacay (offered at a perfectly sessionable 4.6% ABV) is the first flavor extension from All Day IPA, the original session beer. (Want to taste them side-by-side? Let us know!)
o Mas Agave Premium Hard Seltzers (110-Calorie, Gluten-Free Summer Sippers) – Have you tried the Más Agave Premium Hard Seltzers? With a bold fruit aroma and crisp taste, Mas Agave Seltzers now come in Lime, Grapefruit and Strawberry and are specially brewed with organic blue agave nectar, natural cane sugar, real fruit juice and a dash of sea salt for good measure. Refreshing, gluten-free and a mere 110-calories each!
For more information, visit foundersbrewing.com or follow Founders on Twitter, Facebook, Instagram and YouTube. Founders Brewing Co. beers can be located in the US, as well as internationally in select countries.
3D® MATS Kagu all-weather custom floor liner
( 3D® MATS is an innovator and award-winning designer of custom-fit car floor liners and automotive accessories in California. )
Say goodbye to heavy, dull car mats and stressful cleaning moments! Awarded by reddot design, this customized car floormats will give your dad's vehicle interior a revolutionary look and protection. It also has worldwide patent of Anti-Skid: Maxpider to guarantee driver's safety and takes the hassle out of cleaning mess and spills…Not to mention, its stylish look and non-toxic material made.
For more information for 3D® MATS Kagu all-weather custom floor liner: www.3dmatsusa.com/material-detail
A taste of a Belizean Rainforest — Copalli Rum (www.copallirum.com)
Copalli Rum is clean — made in Belize from 3 ingredients: heirloom sugar cane from the neighboring organic farm; water from the Rainforest canopy and yeast.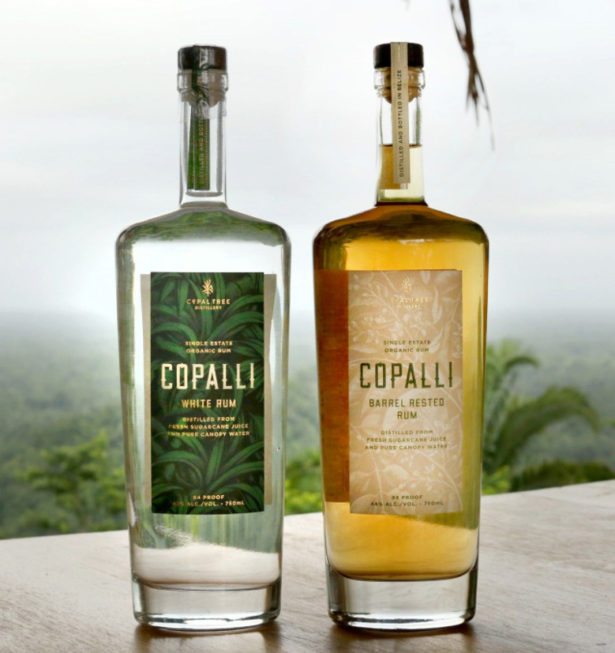 The Copal Tree Distillery was built to be carbon neutral. In fact, we are currently undergoing a green house gas audit to determine exactly what our footprint is (expected zero or negative). The results will be back mid June.
The Copal Tree Distillery operates under a closed system, meaning zero waste. The sugar cane is harvested, juiced, the fiber is dried and used as fuel to power the stills. After the rum is distilled, the remaining liquid and ash are used as fertilizer for the cane fields. Any wastewater from the distillery goes through a filtration system and into retention ponds. From there, it's safe to go into the river or used to water plants and crops.
Copalli Rum comes in a white and a barrel rested expression. It is available in the US and in Europe.
Zelle found that 76% of people would prefer to receive a money gift via a P2P payment/cash over a tangible gift. Other findings from Zelle's quarterly consumer behavior study is below.
• Split the cost of a bigger gift with siblings: Feeling like you want to splurge on a gift for dad? Try using services like Zelle to collect money from your siblings and get him the big ticket item!
o 89% of people say they are currently using P2P services to send and receive money.
• Can't be with dad on the big day?: Rather than trusting the mail to get him something there on time, try sending him a digital payment for a meal or a day at the golf course with his buddies.
o Dad is probably on a digital payment platform too, 41% of people say they have increased their usage of digital banking apps during the pandemic, and digital is now their preferred method of payment.
• Last minute gift?: The truth is, what most people want after a tumultuous year is money. According to Zelle, 76% of people would prefer to receive a money gift via a P2P payment or cash over a tangible gift. So, instead of wasting your time, send dad a digital payment and add a sweet memo to go along with it.
Nico Marley, former NFL player and grandson of reggae legend Bob Marley, founded Lion X Wellness, a Black-owned and operated CBD and wellness line that intends to heal our communities and provide restorative wellness that sharpens the mind, strengthens the body, and fuels the soul.
Herb has always been an essential part of Nico Marley's family history. Nico's grandfather, Bob Marley, was an advocate for natural wellness, even before it was a globally recognized technique. "Herb is the healing of the nation," he would say. Nico has taken his grandfather's natural wellness theories and created a lifestyle that modernizes those philosophies. After leaving the NFL, Nico wanted to give back to his peers who play sports professionally and the individuals who rely on CBD and other natural wellness products because of its extraordinary benefits and the vital role it plays in their everyday lives. During his football career, Nico used CBD as a form of natural healing. CBD's benefits helped Nico boost his overall wellness, promoted clarity, and decreased aches, pains, and stress on and off the field. Due to its positive benefits, Nico continues to incorporate CBD into his everyday routine.
Lion X Wellness's current product line features Vegan CBD Gummies, Full Spectrum CBD Oils (ranging from 500mgs to 2,000mgs), a Muscle and Joint Cooling Balm, and Full Spectrum CBD Gel Capsules. With a full-spectrum approach to developing Lion X CBD products, a dedication to the highest quality ingredients, and a commitment to the Marley family's ongoing legacy of vitality and positivity, Nico's unique philosophy is the perfect health solution for anyone looking to live their life to the fullest.
Dad's got it all: the socks, the ties, a family that loves him. What about switching it up a little this Father's Day?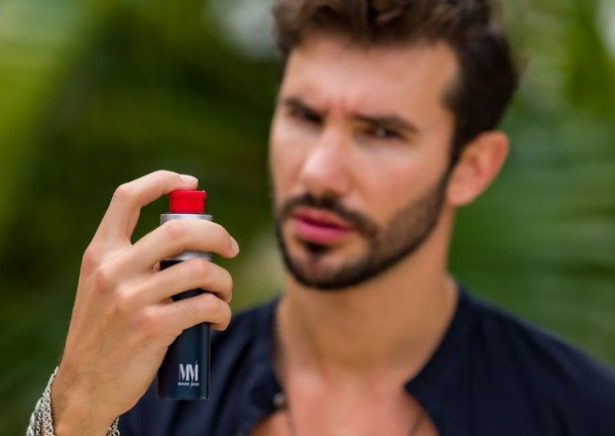 MadeMan is a 2-step skincare solution designed specifically for men. The Resetter is a facial wash and shaving cream, and the Refresher is an all-in-one moisturizer. Together, they make The Re(Set) Collection, which is certified vegan, cruelty-free, and contains all-natural ingredients. The best part: it only takes 60 seconds a day, so it's not going to mess up dad's morning routine.
Give dad the gift of great skin with MadeMan, available at getmademan.com.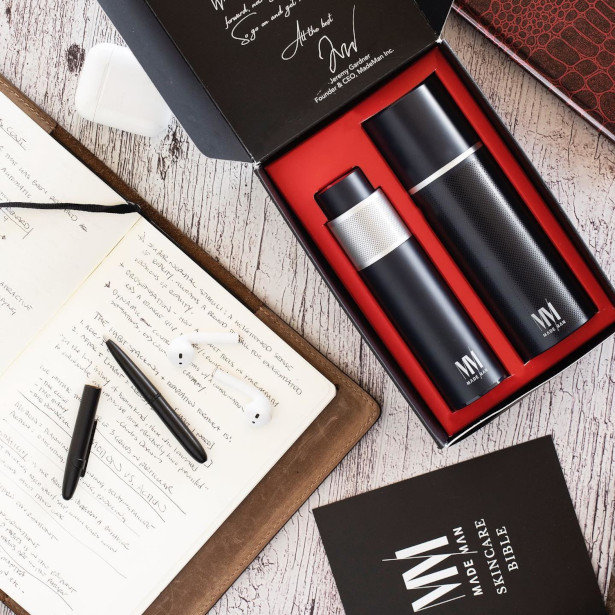 Perfect Gift for Grandpa
Happy Monday. This one enjoys a cult following of grandparents that have a lot of aches and pains:
Restore Stick also available in a tin
Cordial Organics
www.cordialorganics.com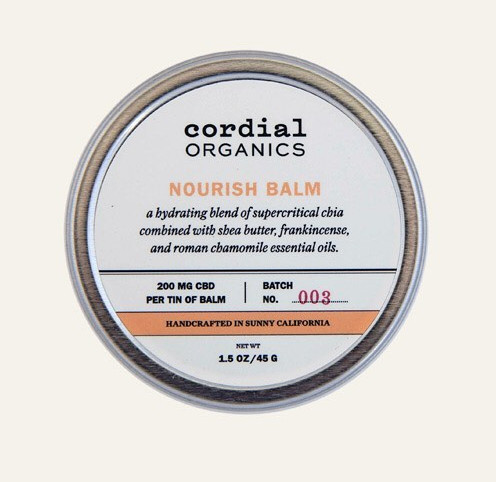 Don't miss delving deep into your favorite movie series with Star Wars: The Ultimate Pop-Up Galaxy at a special price of $25 (normally $85) for Fathers Day!! Other titles will be 35% off for the day, excluding limited editions and recent releases.
From famed New York Times best-selling paper engineer Matthew Reinhart comes Star Wars: The Ultimate Pop-Up Galaxy. This glorious pop-up book is a fitting tribute to the entire Star Wars saga, from A New Hope to The Rise Of Skywalker.
Each fully-interactive page shows a large-scale dynamic scene taken from all 11 Star Wars movies.
Through Huge Scale Pop-Up Scenes, relive The Clone Wars, The Battle of Yavin, and more! See Padmé battle alongside the Jedi and clone troopers, Luke train with Jedi Master Yoda on Dagobah, and Rey and Kylo Ren battle Supreme Leader Snoke's Praetorian Guards. Explore each page to uncover secret pops, and hidden information. With five amazing scenes rich with detail and secrets that fold out into one breathtaking map of the entire Star Wars saga, Star Wars: The Ultimate Pop-Up Galaxy is the perfect gift for Star Wars fans of all ages.
MORE INFO ON INSIGHT EDITIONS
Insight Editions is a bestselling publisher of books and collectibles that push the boundaries of creativity, design, and production. Insight Editions produces unique books and products that provide meaningful ways to engage with characters and stories. In association with partnering organization Roots of Peace, Insight Editions plants two trees for each tree used in the manufacturing of the book.
here is a video:
insighteditions.com/products/star-wars-the-ultimate-pop-up-galaxy-1
For more information and to purchase, please visit:
insighteditions.com/products/star-wars-the-ultimate-pop-up-galaxy-1
Help Dad Overcome his Back Pains >>> Back Buddy… The Back Buddy is a portable, easy to use trigger point massage tool that instantly eases back pain, foot pain, and more. Find out why here > https://backbuddy.com/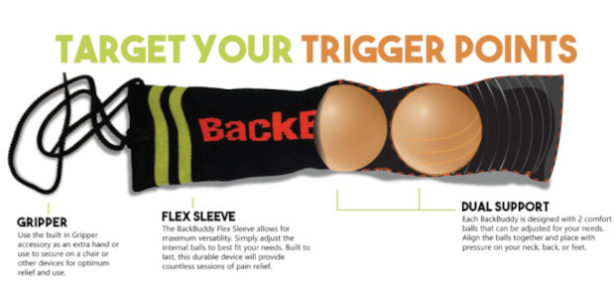 It's perfect for any Dad, especially those Dad's who find themselves spending hours sitting at the computer, working from home, driving, or just need muscle tension relief from everyday life. Simply place the Back Buddy behind you when seated in a chair, and lean back to apply trigger point pressure on the lower back to alleviate tension and strain. It can also be used when lying down on the floor to ease neck, back and leg pain.
The Back Buddy is less than $20 and makes for a great gift
Additional details can be found here on the website:
https://backbuddy.com/products/back-buddy
TrophySmack brings gifts to the next level through unique and customizable trophies, championship belts, awards, and related products.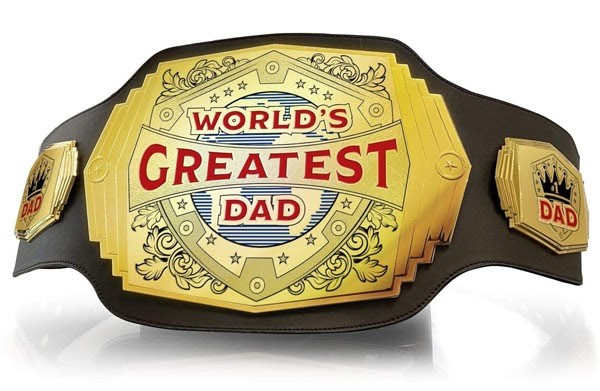 Perfect for the World's Greatest Dads out there! Our solid 6lb metal belts will impress even the oldest jaded grandpas out there. Choose from our classic "World's Greatest Dad" design or upload an image and add your own text to personalize the perfect belt for Dad this Father's Day! Order now, because demand is high!
Get creative this year with a customizable trophy, belt and other related products to award the championship level fathers and grandfathers in your life! TrophySmack offers state of the art laser plate engraving with ALL PRODUCTS. It's the perfect find for Father's Day!
TrophySmack began as a garage startup in 2018 serving the Fantasy Sports market and has quickly scaled its offering of custom awards and related products for special unique gifts for Father's Day, Graduation and more!
The XYFindit is a small Bluetooth tracker device (size of a coin) that can easily be fastened to any of your possessions and even your pets! It then pairs with the XYFindIt App so when you lose something, you simply open the App and its precise location is displayed. It really is that simple and it has kept Dad's stress levels down on multiple occasions already! Although we do miss giggling at him trying to find stuff.
Gift a goat in honor of your G.O.A.T!
Cost: $100
In honor of the greatest dad of all time (the G.O.A.T.) give the gift of a goat to a family in need. In disasters, vulnerable populations often lose livestock—and essential income critical to living a healthy life.. In countries like Yemen, International Medical Corps provides vulnerable households with livestock so they have a source of food and income, which helps them recover from disasters and soften the impact of future crises.
Dad will feel good that he raised you to help others and he will receive a special e-card describing the gift given in their honor.
give.internationalmedicalcorps.org/page/70724/shop/3?productId=765&name=Goat
The One Card a fantastic Fathers Day gift… One Swipe unique two way digital business card that integrates directly into CRM.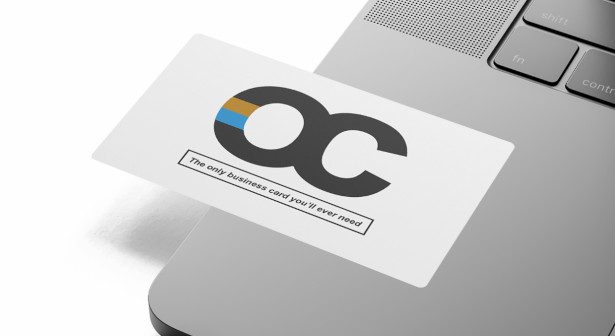 The One Card is a unique two way digital business card that integrates directly into CRM. One swipe of your One Card and One Click on your clients phone allows your client to add your contact details to their phone and add a few of their details at the same time allowing you to save their information. It is invaluable for many different reasons.
The added benefit is that if your details change then you change them via an online portal and you don't need to swap your card. Therefore, you only ever need One Card.
There are many other advantages, such as sustainability, big cost savings to name a few. Please have a look at the web site https://onecards.co.uk where you can see a short video and other information.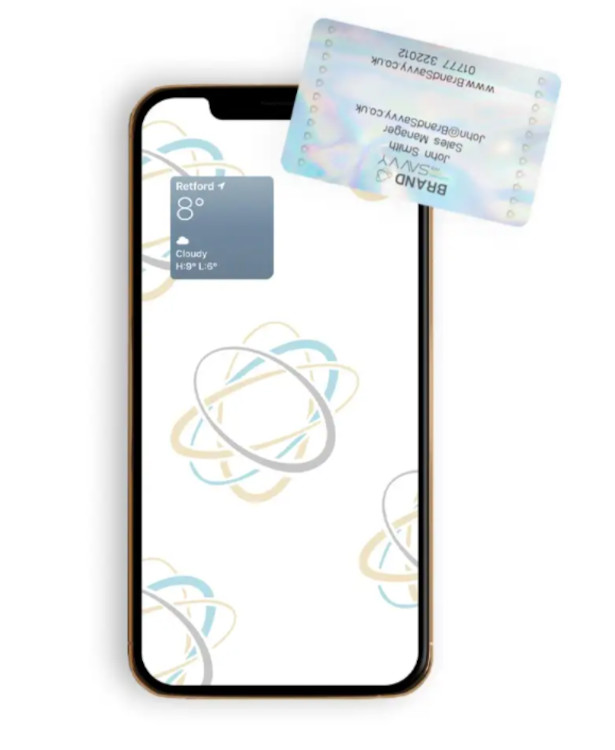 ENZOO Wireless Meat Thermometer for Grilling from Amazon.
If you want to be THE DADDY of the BBQ this Summer this amazing Thermometer has to come top of your wish list!
I don't know how I have lived without it. I did take a little time to figure out the settings but after that, I was absolutely amazed. I can sit back and keep an eye on my Brisket temp & grill temp without having to worry about unmonitored temp swings. This unit will alert you with beeping if the temps fall out of the parameters you set.
With over 6,000 excellent reviews on Amazon alone, it can't be beaten! Happy Fathers Day 🙂
withmeaning.org
Teas With Meaning
Teas With Meaning: Fathers Day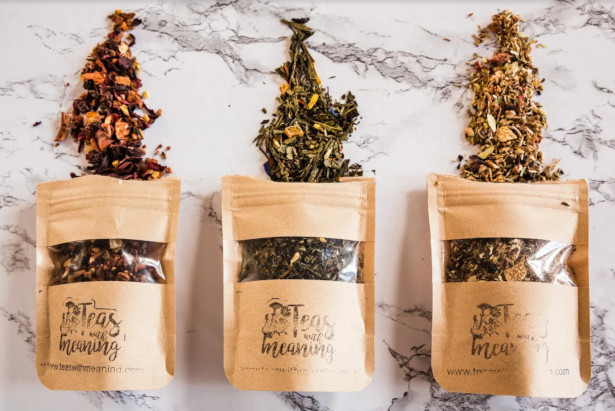 Share the magic of tea time with the father and father figures in your life! Rather herbal, fruit or caffeinated…we have a tea for that! Bloom, RoyalTea and Splendid make for the perfect iced tea. Father figure favorites are 7th Heaven and Equinox
SWAP NOVELTY FATHER'S DAY GIFTS IN FAVOUR OF PAUL JAMES NATURAL FIBRE KNITWEAR MADE TO LAST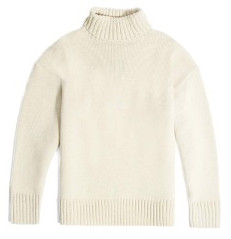 Leicestershire, England, 25 May 2021 – This Father's Day, treat dad (and/or grandad!) to a luxurious gift of 100% natural knitwear, made in England. For the sustainable and fashion-conscious buyer and wearer, Paul James Knitwear offers a wide collection of wardrobe staples made using natural fibres ethically sourced from spinners around the world. These include cotton, cashmere, lambswool, merino wool, British wool, and alpaca.
Paul James Knitwear is the perfect gift for those who favour comfort, quality, and style without breaking the bank. Made to last, each item benefits from being naturally durable, sustainable, ethical, and thermoregulating. By combining natural fibres with classic British designs that have a modern take, Paul James Knitwear is fast becoming the nation's favourite knitwear brand and a suitable choice for any age, style preference, or budget.
Paul James Knitwear Made in England Gifts For Father's Day
100% Merino Wool Modern Submariner
£120.00
Perfect for dad's who love heritage
Inspired by the handmade wool jumpers worn by seamen 100 years ago, Paul James Knitwear's iconic Submariner is fast becoming a staple for many with a surge in its revival.
The submariner sweater gained its cult following from being a core uniform of navy personnel during the world wars.
Alpaca Cushion Sole Boot Socks
£15.00
Great for dad's who love statement socks
A wardrobe essential, our alpaca socks are beautifully constructed with a cushion sole to offer extra protection when worn with boots.
** Buy 3 pairs or more and receive 10% off with code SOCK10**
100% Chunky Merino Wool Ribbed Breton Jumper
£85.00
For dad's who live in classic styles
Classic Breton stripes combined with a half cardigan stitch make this the perfect classic gift that will live in wardrobes for years to come. This knit is made using the softest merino sourced from the Andes in Peru.
100% British Wool Ribbed Shooting Jumper
£120.00
For dad's who love being outdoors
Add an unmistakably British look to dad's wardrobe with our chunky knit shooting jumper. With shoulder and elbow patches adding a fashionable edge, this wool jumper is durable as well as smart. The Hardy is made from 100% British wool, to guarantee warmth in the cold outdoors.
Shop men's Made in England collection: www.pauljamesknitwear.com/collections/mens-made-in-england-jumpers-and-knitwear
For all Paul James Knitwear collections: www.pauljamesknitwear.com/
LED Tape Light Kits are a perfect gift for Dad. He can light up his space in the colors that he wants. Match ambient lighting color to a favorite sports team or holiday theme. Great for use in the man-room, patio, deck, work room and more!
Available in –
Outdoor / Indoor – https://www.armacostlighting.com/shop/new-ribbonflex-home-24-ft-rgbw-indoor-outdoor-led-tape-light-kit/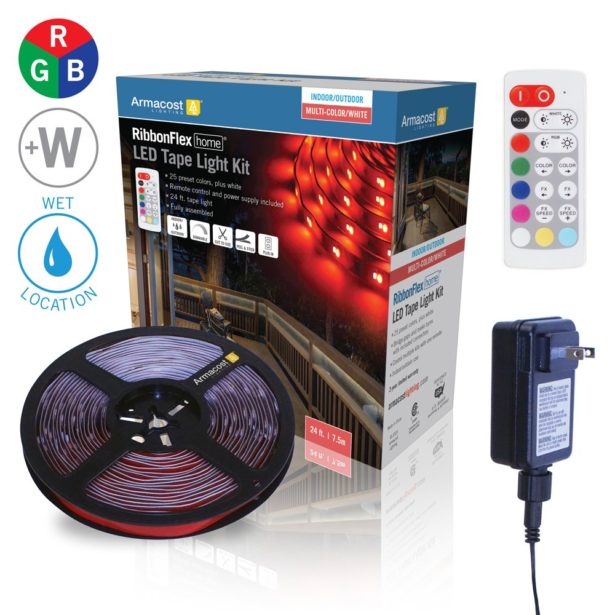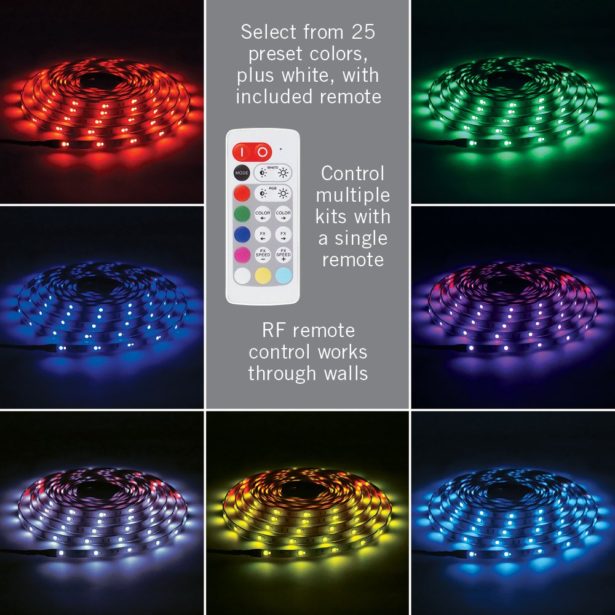 Smart Wi-fi – https://www.armacostlighting.com/shop/new-ribbonflex-home-16ft-rgbw-smart-led-tape-light-kit/
And more! https://www.armacostlighting.com/led-tape-light-kits/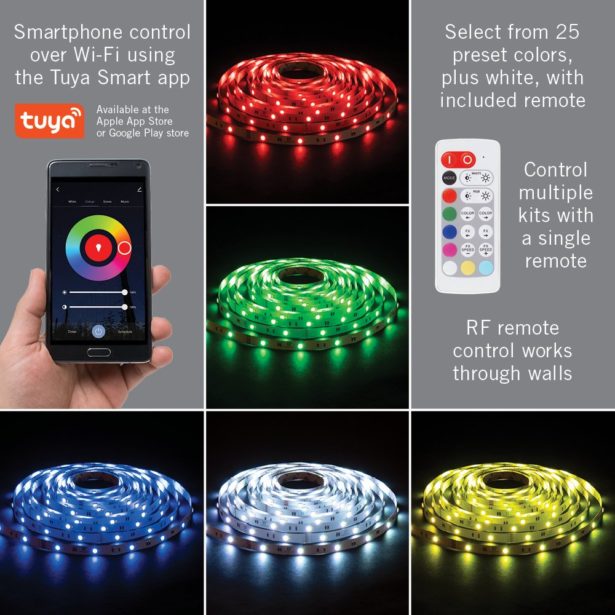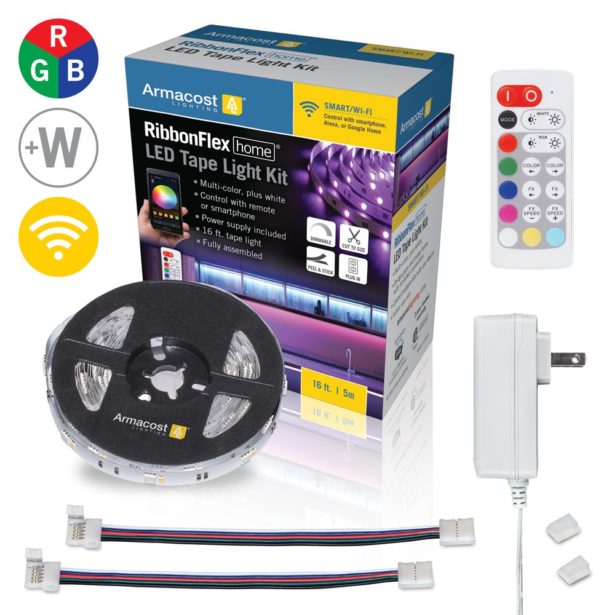 Rheos Gear (www.rheosgear.com), an exciting up-and-coming brand of floating sunglasses!
bvvb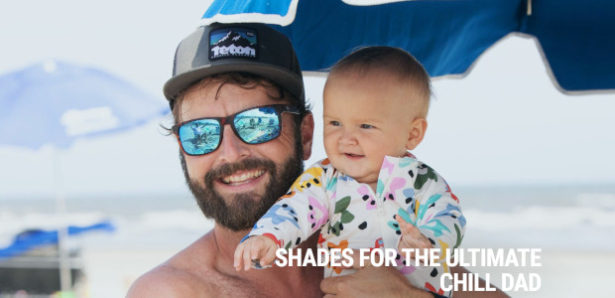 These glasses are perfect Father's Day gifts, combining practicality and style that they're sure to love. The affordable shades retail at $55 a pair and can be found online as well as through major retailers like Dillard's.
Rheos have many frame styles so it's easy to find the look that matches him best. Each pair has high performance Nylon Optics lenses that are clearer than glass and super durable. Rheos are also available on Amazon Prime for last minute shopping and free shipping!
Fabletics Membership – 2 for $24 pair of shorts, or comfortable sweats
www.fabletics.com/mens/intro-shorts
Shinesty- Boxers, funny, yet luxurious fabric
www.shinesty.com/collections/guys-boxers
The Chivery
This cool wall art
www.thechivery.com/products/air-wookie-wall-art
Funny t shirts go a long way
www.thechivery.com/products/dad-jokes-loading-tee
www.thechivery.com/products/im-your-father-tee
www.thechivery.com/search?type=product&q=father+day
The Paper Store
Anything personalized/unique and useful gifts
www.thepaperstore.com/c/gifts-for-fathers-day
www.thepaperstore.com/c/gifts-for-fathers-day-unique-gifts (great for a gift basket)
This dad joke book
www.thepaperstore.com/p/worlds-greatest-dad-jokes/52519400005?list=gifts_for_fathers_day_books
This Father's Day 2021 – gift your father his life story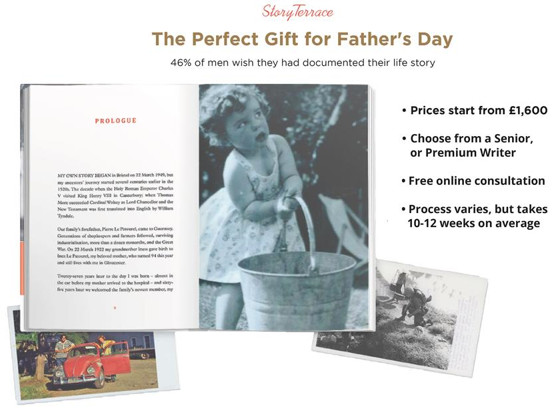 Research from StoryTerrace shows nearly HALF of men (46%) wish they could tell their younger self to document their family's life story
Rutger Bruining, CEO of StoryTerrace, discusses some of the life stories that define the nation on Father's Day
With Father's Day approaching on June 20th, thousands of people across the nation will be preparing to spend time with their fathers after a year of isolation. In light of this, many people will be wondering how they can make the day more special than ever before.
New and exclusive research from national biographer StoryTerrace reveals that nearly half of men in Britain (46%) wish they could tell their younger self to document their family's life story, as they feel like most of it has been forgotten. With millions of men in Britain regretting not having their life story documented, StoryTerrace provides the perfect gift for Father's Day. Clients are matched with a ghostwriter based on personality, and after a number of one-to-one sessions, your life story is turned into a beautiful book, embellished with your own images. Prices start from £1,600 and you can choose between a Senior and Premium ghostwriter.
While documenting your own life story has become a popular pastime, turning the life of a loved one into a book offers the ultimate bespoke gift. StoryTerrace have documented the life story of hundreds of father figures – one such story was commissioned by Dominic Clark's wife, Jenn, who decided to gift him with the biography of his grandfather, Stanley.
Stanley's story of bravery during WWII and the battle between East and West:
Stanley was an English officer in the Horse Guards who ran away to throw himself into the front lines of WWII at just 15 years old. He advanced toward the European front via Egypt, Palestine, Israel, Syria – a Desert Rat. On he went, through Italy to Germany, where he helped to liberate the camp at Belsen. It was there in Germany that he met Anneliese, swimming in the river. They became inseparable, but the Russian occupation soon divided them. Against military orders, he orchestrated Anneliese's escape across the East-West border – twice! Stanley and Anneliese's story proves that love is powerful enough to endure all – even being separated by war and two polarising political and social regimes. Happily, the rest is history, according to their children, grandchildren and great-grandchildren. Against all odds and despite their separation by the Iron Curtain, they were able to build one of the most storied and incredible relationships ever documented by StoryTerrace.
Rutger Bruining, CEO and Founder of StoryTerrace, discusses the importance of sharing experiences and memories with your father:
"On Father's Day this year, thousands of people across the nation will be preparing to visit or call their fathers and make the most of being around the ones they love. We are clearly a nation of people that have the utmost respect for our fathers – however, three in ten of us have little to no understanding of the work our fathers put in to provide for us, or what they accomplished before we were born.
When I founded StoryTerrace, I was inspired by my grandfather and his stories about his time in the War. The stories he told me faded much quicker than I expected, and I quickly regretted not documenting them earlier, for both myself to reflect on as well as for future generations in my family to learn from and enjoy. This sentiment applies to fathers across the world, and at StoryTerrace we take pleasure in ensuring that life stories are never forgotten.
We want to encourage everyone to reach out to their dads and to listen to their tales and memories. By documenting and recording the stories of your father's life, not only can you preserve their legacy, but you can achieve a better understanding of the person that you are in the world today through who you come from. Many individuals often undermine their own life stories and experiences and do not think that they are worth documenting, which is always surprising to hear as these people always end up sharing great experiences that they have encountered throughout their lives."
About StoryTerrace
StoryTerrace helps people to turn their life story into a book. The company takes care of the whole process – matching clients with one of their 600 professional writers, interviews, photo gathering, editing, design and printing. Books are on average 100 pages long, meaning that everyone can have their life story – or the life stories of their loved ones – documented in a professionally curated autobiography, biography, or series of memoirs.
This Father's Day, a cool gift idea for health conscience dads is CocoaVia, a cocoa flavanol supplement.
Cocoa flavanols are the plant-based compounds found in cocoa beans which give it the "superfoods" status. Cocoa flavanols help your body naturally increase its production of nitric oxide, a super-molecule that supports cardiovascular health by allowing the arteries to relax and widen and promoting healthy blood flow throughout your body. Healthy blood flow means that vital organs, muscles and tissues get the oxygen and nutrients they need for optimal performance. Keeping arteries healthy and flexible can even support healthy blood pressure.
So this Father's Day ditch the gift of chocolate (yes even dark chocolate) which is high in sugar and calories, and purchase CocoaVia™, a cocoa flavanol supplement with 450-750 mg of cocoa flavanols in every serving, for all those dads you love! The Heart and Brain Powder will be a great boost to a morning smoothie or cup of coffee! You can purchase CocoaViaTM directly from their website or on Amazon.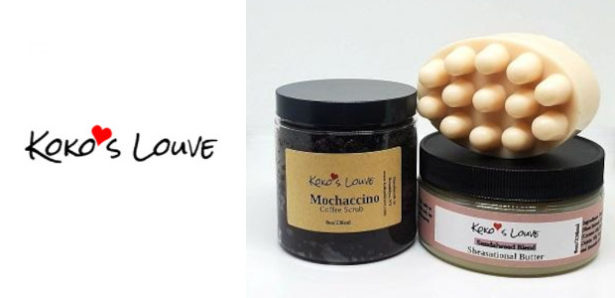 Koko's have a Man Self Care Bundle. Koko's Talk About Self Care all the Time. Most often, that conversation does not include the men in our lives. Let's face it, men need self care too. Koko's Louve products are handmade, made in small batches and they only use natural ingredients.
See more and buy at :- https://kokoslouve.com/collections/beauty-bundles/products/the-best-man-bundle
Koko❤s Louve
www.kokoslouve.com
www.etsy.com/shop/kokoslouve
info@kokoslouve.com
www.instagram.com/kokos_s_louve
www.facebook.com/kokoslouv
BluewaterBoatSupply.com helping customers out everyday finding gifts for the dad's in their lives.
5 Unique Gift Ideas for the Dad in Your Life
Plano A-Series 2.0 Tackle Backpack
Give the man in your life an essential tool for fishing with this stylish and efficient tackle backpack.
Coleman PerfectFlow Camp Propane Grill
Give the dad in your life the opportunity to cook his secret grilling recipes with this portable and powerful propane grill.
Xantrex Statpower XPower Powerpack 1500
Give the dad in your life the power that he deserves with this powerful and dependable power system.
Thermos Cook Carry System – Stainless Steel/Black – 4.7 Qt
Treat the dad in your life to this portable cooking system that gives them the ability to bring hot or cold food anywhere.
WOW Watersports H2O Proof Dry Bag – Blue 40 Liter
Let dad protect valuables with this dependable and stylish waterproof travel bag.
Jennie Maizels Ltd
FATHERS DAY Beer Mats Card project

This project is SO fun to make – we use lots of cheats so it is 100% fool-proof (I PROMISE!). For only £4 you will receive (by email) full instructions, transfer sheets and reference sheet and full YouTube video walking you through the whole process.
The Beer Mats look great on mass, but equally fab on a card solo… Perfect for Father's day!
View product on company website:www.jenniemaizels.com/shop/beer-mats/
Price: £4
Stockist information: www.jenniemaizels.com/

Tayroc is so much more than a brand. It is a product of passion, imagination, and creative vision. MAKE DAD FEEL AMAZING THIS FATHER'S DAY! >> tayroc.com/collections/fathers-day-gifts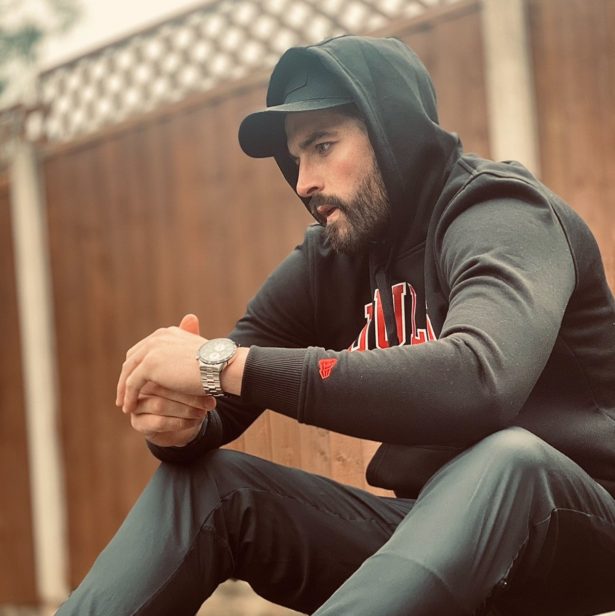 Calling upon the highest quality materials, we deliver cutting edge designs, which are perfect for the fashion-conscious individual who appreciates simplistic, contemporary styling.
A self-funded, independent company, Tayroc was the brainchild of two sets of brothers with the aim of bringing stylish timepieces to the market at an accessible price. Since 2014, we have worked hard to take our idea and develop it into the global company it is today. Despite our unprecedented growth, we are committed to maintaining the vision and values on which Tayroc was founded.
As we move forward, we strive to revolutionise the horological market – engaging with our customers and continuing to deliver exceptional pieces that push the boundaries of design.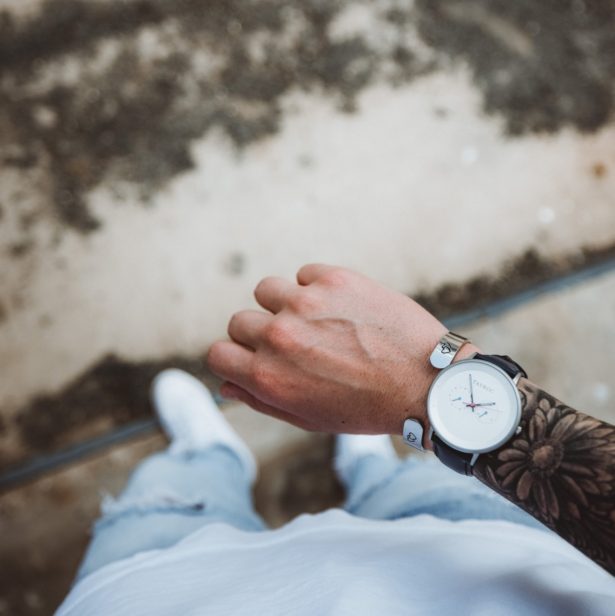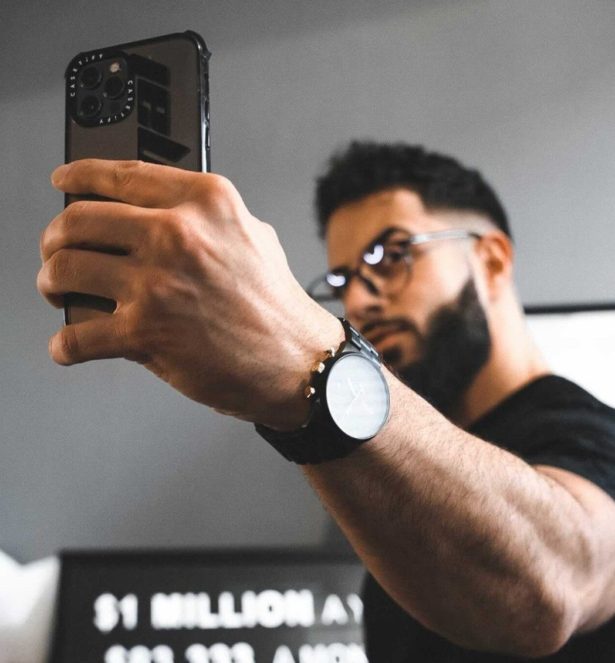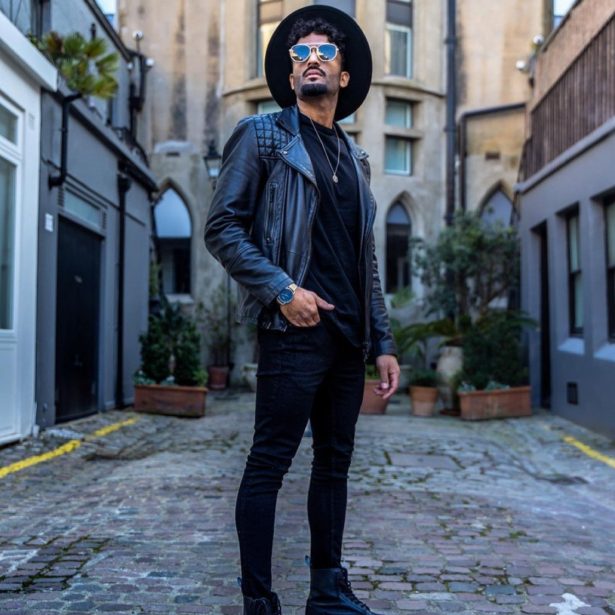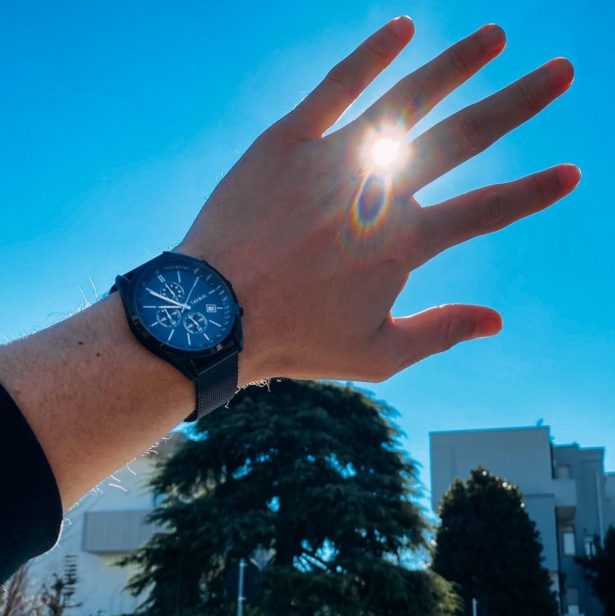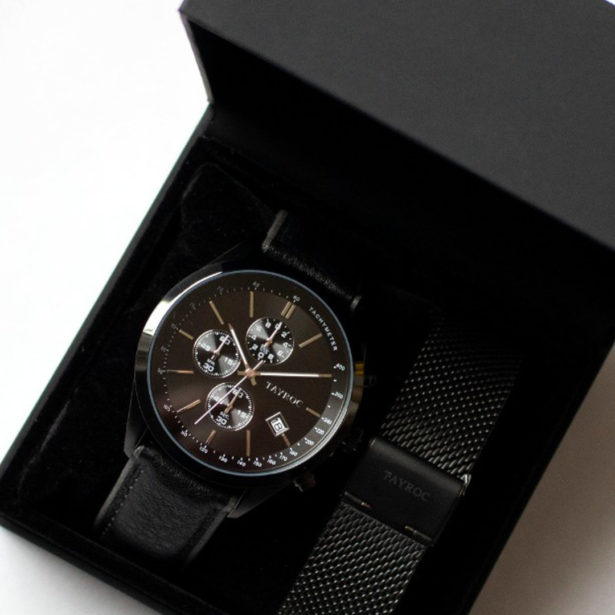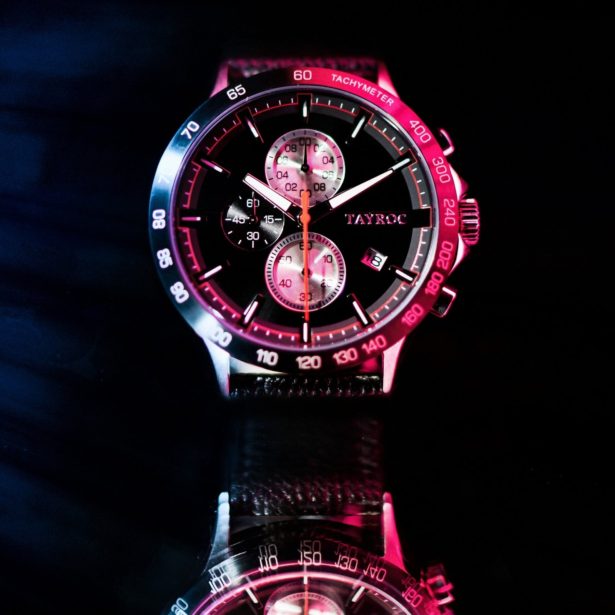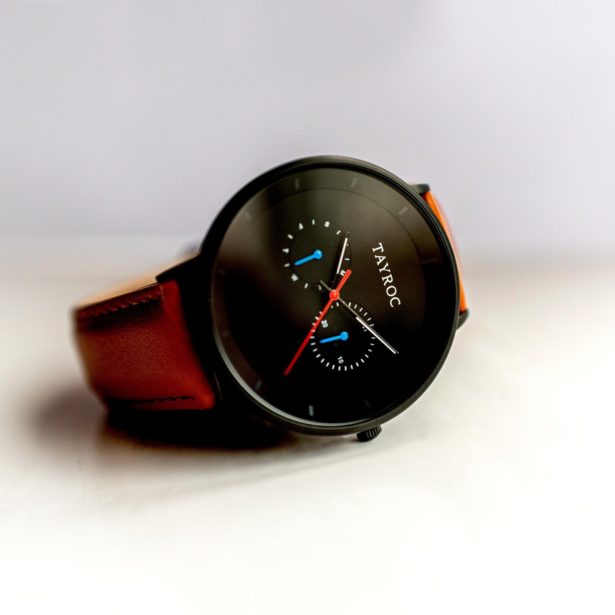 Cool Pots >>> Personalised Ceramic Plant Pot… coolpots.co.uk
One is a quirky personalised plant pot from Cool Pots where you can upload a photo to put your dads face on it. Cool Pots also give the option of adding multiple faces on the design, so you can even upload yours or perhaps include the dogs face!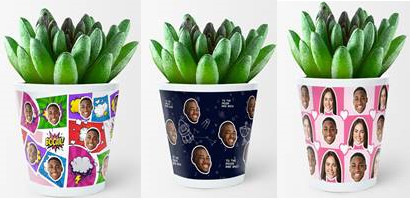 They have 36 fun and colourful designs, so there is no doubt that you will find the perfect pot for your dad. Prices from £18.99. The last day to order for it to arrive in time for Father's day is 16th June. www.coolpots.co.uk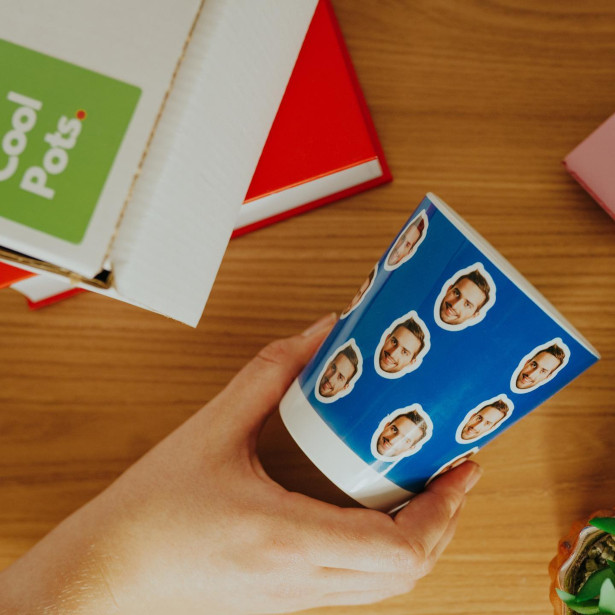 This Father's day, Explore Cuisine offers an exclusive variety pack on Amazon, perfect for your pasta-loving dads who are also health-conscious.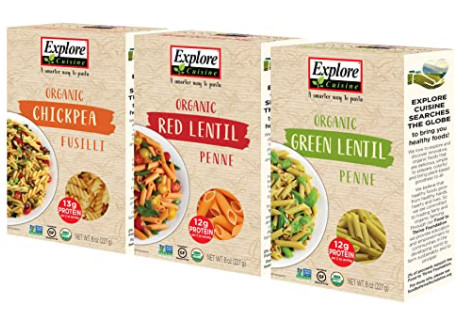 Filled with crowd favorites Chickpea Fusilli, Green Lentil Penne, and Red Lentil Penne, healthy dads will surely approve of the protein-packed and nutrient-dense trifecta. The high-protein products are sugar-free and only contain one gram of fat per serving.
www.amazon.com/stores/EXPLORECUISINE/VARIETYPACKS/page/80D53D1C-0EF9-4166-88D7-53C1546E4F60
Explore Cuisine sources its ingredients from all over the world, allowing them to bring their consumers nutritional and unique products, making it the perfect gift for adventurous fathers who love trying new foods and value their health and wellness. Explore products are available on Amazon and in grocery stores across the United States


The finest Father's Day fromage
Cheese gift boxes so gouda even 2021 can't rain on their parade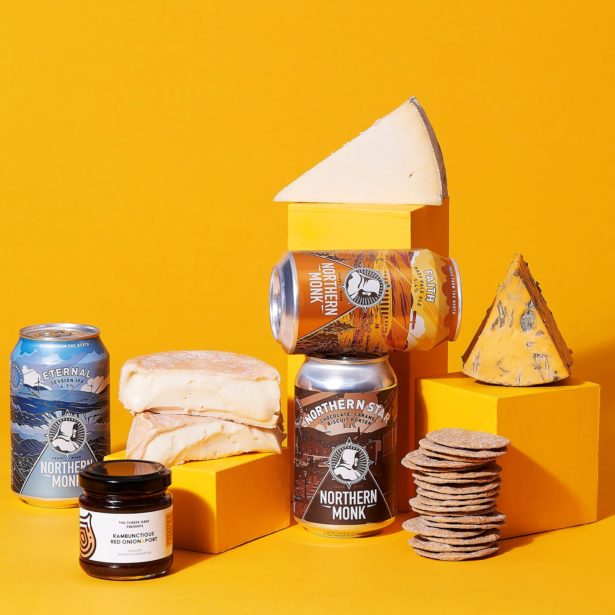 New for Father's Day 2021, The Cheese Geek, the modern cheesemonger, has curated a line-up of fromage fit for even the most discerning dads. The very finest British cheeses, and some European heavy weights, have been expertly partnered with some of the most delicious British beverages so that, at least one thing can be certain this year…even the most difficult of Dads to buy for, will be impressed.
The Cheese Geek's online bespoke subscription service or one-off limited edition partner boxes, mean that if we can't all see our Dads this year, you are safe in the knowledge that these prestigious pairings of cheese with wine, beer and gin will make his day extra special.
The Cheese Geek source directly from award winning cheese makers meaning much of what you enjoy won't be found in a supermarket. Each box also comes with tasting notes, pairing suggestions, and scoring card, so it's easy for dad to mark and rate his favourites and learn along the way, making next year's Cheese Geek present even easier for you! Equally, if you are seeing Dad this Father's day, you can have a mini cheese and, insert your preferred tipple, tasting session together.
The Freddie – another one bites the…Caerphilly?
Just like the legend himself, The Freddie box is packed full of rock n' roll flavour combinations for the leading man in your life. Three outstanding artisan British cheeses, a hard, a soft and a blue, paired with some craft beers, a pale ale, an IPA and a porter, from the legends at Northern Monk.
No Father's Day is complete without a new pair of socks, The Cheese Geek has worked with Swole Panda to create some custom 'cheesy socks.' Whether it's a hint to dad about those cheesy feet or if he's just a die hard cheese lover, you can add them to The Freddie as an extra gift.
The Katrina – whoa we're walking [eating] on sunshine
The Katrina is a testament to British craftsmanship, three cheeses expertly paired with Sipsmith gins, leaving you feeling like you're walking on sunshine. These fresher cheeses have a citrusy twist which really propels them into Spring/Summer, giving you everything you need for the ultimate low maintenance picnic in a box if the British weather holds up.
The Elton, Guess that's why they call it the 'Harrogate' blues
This is the truly modern twist on a traditional cheese and fine wine hamper, The Elton is still standing as our favourite for fathers who enjoy the classic pairing. Nothing beats sitting in the summer sun enjoying a refreshing glass of vino and a slab of Harrogate Blue cheese, so we've provided it all plus the tasting notes so you can run your own cheese and wine night at home, al fresco or even in the park.
That's not all, if dad is more of a cider drinker or favours the fruity lagers we've got a luxurious lineup:
• The Madonna – Dangerously delicious and fabulously fruity, The Madonna is a refreshing cheese and Jubel fruit lager box.
• The Dolly – If you're feeling like a little bit of country with a little bit of sweetness sprinkled on top then The Dolly is the cheesebox for you. Three rustic British cheeses paired with three Kentish Pip ciders.
• The Florence – Cheese and wine are a staple of the summer picnic season and The Florence is the perfect way to get your cheese and wine [in a can] fix from our partners Kiss of Wine.
Little less about the pairings, and all about that cheesy conversation…
• The Elvis is a subscription box service that can be bought for three, six, nine or 12 months, with each caer-fully crafted box delivering 4-5 cheeses guaranteed to be completely different and unique.
Tom & Sheri's Iron in a Bottle (also available on Amazon!)
As a refresh, IIAB's an all-natural wrinkle-releaser spray for clothing and home, with an eco-friendly, BPA-free, cruelty-free, Made in America breakthrough formula. It's been featured as one of Oprah's Favorite Things and on Good Morning America, and makes the perfect gift to help Dad stave off wrinkles for those zoom meetings or travel, without the drudgery of tedious ironing (talk about a great #dadhack for Father's Day)!
Our story: Family-inspired, family-created and family-owned. Years ago, Sheri Eudaly gave up ironing and created a homemade spray that turned out to be a game changer – no more irons, no more hassle, and best of all…no more wrinkles! Her son Austin saw the global need for the product when friends kept stealing his, so in 2018 set out to perfect the formula and share the magic with the world. The result? A modern wrinkle-releaser that's efficient, effective and plant-based (bonus: it smells great, too)!
It's the most wonderful time of the year: Summer! Warm weather is upon us and with it turns our celebratory focus to dads, the most important men on Earth. And, our clients Southside Market, The California Wine Club and Seven Sisters Scones have some incredible deals to help show fathers everywhere how loved and appreciated they are.
Southside Market: Is your father a grill master? Enjoy 20% off the entire store from 5/31 through 6/14. Coupon Code: Dads20 – (excludes gift cards and bulk/wholesale products)
Product Suggestions:
• Fresh Rope Sausage: www.southsidemarket.com/product/fresh-original-beef-rope-sausage/
• Sausage Slammers:www.southsidemarket.com/product/sausage-slammers/
• Jalapeno Cheddar Sausage: www.southsidemarket.com/product/jalapeno-cheddar-sausage/
• Oak Smoked Seasoning Set:www.southsidemarket.com/product/oak-smoked-seasonings-set/
Seven Sisters Scones: Leave Father's Day breakfast to Seven Sisters! Treat him to this sweet breakfast box of hearty favorites.
Dad's Big Breakfast – $48
• 4 assorted large scones
• 10 oz bag of Coast to Coast Granola (made in Georgia)
• 10 oz bag of Big Ed's Pancake Mix, company established in honor of Ed Mirynowski, a father who loved pancakes, to benefit cancer research.
The Breakfast Sandwich Club – $42
• 4 assorted savory scones
• 4 oz bag of coffee
• The recipe for our Big Daddy Sconewich (Note: not all the items needed to make this sandwich are included in this box)
California Wine Club: Thrill him with delicious deliveries of handcrafted, small-batch wine. Give two or more shipments with code TREATDAD, and we'll include a Gift + Announcement package, with an elegant wine stopper and a handy corkscrew, on us from 5/20 – 6/23.
Solid Walnut Desk Wedge
www.etsy.com/listing/771921896/custom-solid-walnut-desk-nameplate-wedge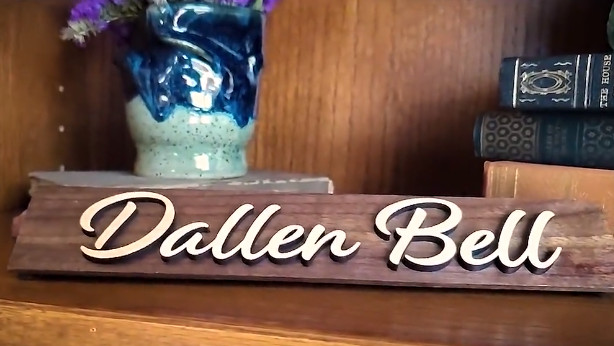 This Desk Wedge is perfect for the Father in your life. Engraved in beautiful solid Walnut and inlaid with solid Maple that has been responsibly sourced and processed by hand in Virginia Beach, VA. It makes the ideal gift for a dapper Dad looking to make a statement in his office or even his work-from-home space. At Alpenglow Imprints & Design's we specialize in fully customizable and one-of-a-kind desk decor. This nameplate is perfect for all professions and will add that little something you've been looking for in your workspace.
BEAUTOLOGY LAB, is a clean-clinical lab biohacking skin with your health and environment in mind. Our 24K Gold Collagen Eye Masks are the cleanest, on-the-go, self care eye masks around at an incredibly accessible price point (12 masks per box, $28 retail). They're an easy, non-toxic, and affordable gift for men and women of all ages. They're also vegan, cruelty-free, biodegradable, and recyclable.
FATHER'S DAY:
GIFTS FOR GREEN-FINGERED DADS


For the green-fingered dads who love gadgets just as much as gardening, EGO has the perfect selection of gifts this Father's Day.
Every product in the EGO range is built around industry-leading technology, featuring EGO's 56V Arc Lithium batteries for better performance. The batteries can even be used interchangeably across the entire EGO range of more than 50 tools – how's that for handy! So, if dad takes his gardening seriously, there's really no other choice this Father's Day.
The ultimate line trimmer
Featuring Powerload™ technology, EGO's latest cordless line trimmer is no ordinary piece of gardening equipment. Taking the fuss and frustration out of line replacement, a simple press of a button reloads the line in seconds. Plus, with telescopic shaft adjustment, the line trimmer can be adapted for easier and more comfortable use, reducing the need for awkward bending or twisting.
Available for just £169, EGO's ST1400E-ST line trimmer is the perfect gift for dads who love gardening.
Emission-free hedge trimming
Laser cut, diamond ground, dual action blades. Petrol-matching power, without emissions. Excellent run times and consistent cutting capability. Those are just some of the features which make EGO's latest cordless hedge trimmer the must-have garden tool this summer. Built around EGO's market-leading battery technology, it provides the power and precision you need, with added comfort and ease of use.
For the ultimate Father's Day gift which is sure to put a smile on dad's face, the HT2000E is available for just £149.
Power wherever it's needed with the Nexus Escape
OK, so not strictly gardening. Whether it's powering lights and speakers at dad's garden bar, recharging devices on a fishing trip, or even powering a TV on a glamping getaway – the Nexus Escape can power anything with an output up to 150W. Lightweight and compact, it's a must-have gadget for outdoor lovers. Just slot in an EGO battery and get power wherever it's required.
The Nexus Escape is available on its own for just £84.99. If dad doesn't already have an EGO battery, a kit (including Nexus Escape, battery and charger) is available for £219.
EGO Power+ products come with extended domestic warranties up to five years when registered within 30 days of purchase. Looking for further inspiration for Father's Day? Head to the EGO website to check out the entire range of gardening tools www.egopowerplus.co.uk.
The Igea dispenser is a luxurious handcrafted leather sanitizing station that's become popular because it's the perfect way to keep everyone safe.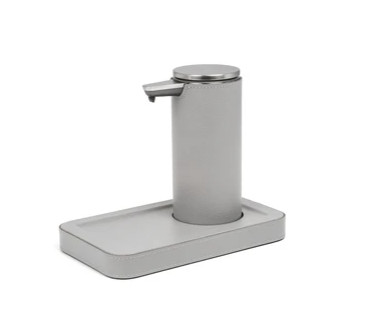 The vertical distance between our hand and the sensor gives us the choice of the amount of soap/gel desired. Removable tray. It is available in grained leather, in a large spectrum of colors. Handmade in Italy.
Yes, it's a bit pricey, but a very special gift for a loving dad who is sociable and fashionable.
www.modernloftinteriors.com/products/igea-small-tray-with-dispenser
www.rollabottle.com.au
Combining form and function to optimal effect, the Rolla Bottle stands tall when full and rolls down when empty. Composed of quality silicone, the BPA-free bottle makes for a truly versatile and space-saving accessory, whether you're hitting the gym or the campgrounds alike. Perfect for the sports-loving, active dad. PS. 10% of the company's profits go to support environmental causes.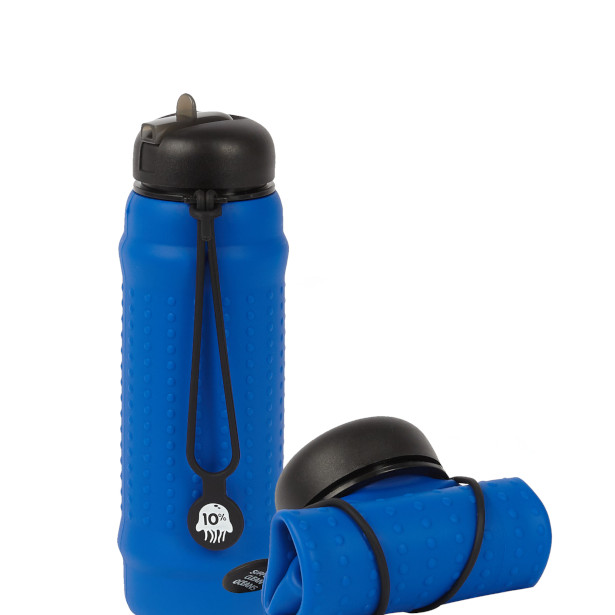 VinPit (https://vinpit.com/) , a tech company dedicated to software development.
Some of the best father's gifts are:
1. A sweet reminder rock
What can be a better day for your father? This rock is carved with heartfelt messages to constantly remind your father that he is loved and cared for. It can be kept as a showpiece or an item on the work table to look at every day. This gift will always make him feel special.
2. Tactical Pen
If you want to give your dad a much more helpful tool than just a simple pen, a Tactical pen might be the best pen. These pens come equipped with a compass, a torch, a window breaker, and three waterproof pen refills. They can be carried easily and can also be worn as a bracelet. They can be used for multiple purposes and come in very handy during emergencies.
3. MagneticPick-Upp tool
The LED telescoping magnetic pick-up tool can control the light by rotating and has a strong magnet. Also, it can be extended. The slim magnetic pickup tool can pick up from hard-to-reach places without bending. So this cool gadget is a unique Father's Day gift idea for the dad who has everything.
4. Multi-tool emergency hammer
High-quality engineering guarantees years of reliable performance. Made from hardened stainless steel, heat-treated to make it ultra-tough. Comfortable and equipped with the craft of black oxidation, durable and rustproof. A car hammer is a versatile tool that allows you to break windows and escape emergencies. It has regular Pliers, Hammer, Flathead Screwdriver, Serrated Knife, Nail File, Phillips Screwdriver, Sharp Knife, Saw, Pliers, Cone Hammer, Wire Cutter, Bottle Opener. This can be one of the best gifts for any father.
Relax Melodies is the leading digital sleep and relaxation app that adapts perfectly to everyone's needs, especially those of parents.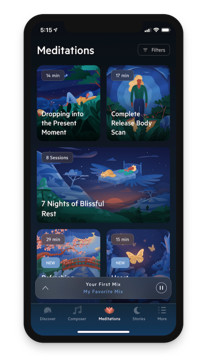 Research shows that meditation and mindfulness can help reduce parenting stress and improve athletic performance (by helping players get focused before a rugby match, for example). It's truly the perfect gift for any sports-loving dad.
The app offers both free & Premium content: over 150 meditations and sleep stories, including meditations for both parents and kids, as well as sounds and music that can be combined into customizable mixes for non-guided meditation. With over 55 million downloads and 91% sleep improvement rates, we aim to help more people live better lives every day.
Lusty Monk is a robust mustard for the passionate palate.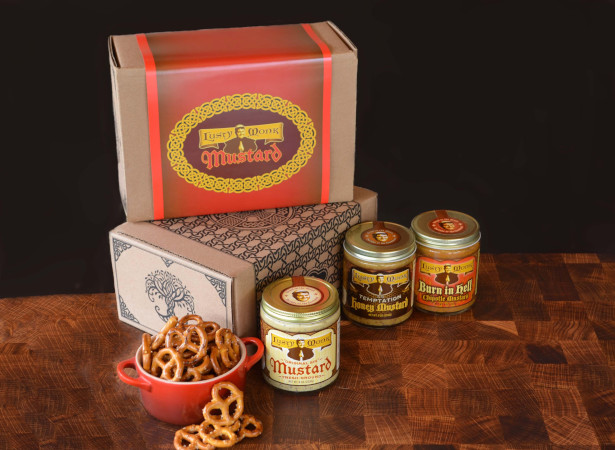 Great for snacking, marinating, and featured on many charcuterie boards. Lusty Monk is headquartered in Asheville, NC. You can find us in taprooms, restaurants, and grocery stores in Western North Carolina and beyond. You can also order directly online at lustymonk.com.
Mustards:
Original Sin: Our most popular mustard – the one everyone wants. This old-style, coarse-ground, original recipe mustard will add a kick to anything you can put on a plate.
Into Temptation: This honey mustard is AWESOME as a dip and on sandwiches. Demure at the beginning, it ends up with a serious kick at the finish.
Burn in Hell: Our chipotle mustard has a great smoky flavor and the best place for it is on protein. Chicken wings, salmon, anything on the grill.
Why did we name it Lusty Monk?
The founder was amused at a story about a strict order of medieval monks who weren't allowed to eat mustard lest they fall prey to carnal desires. She christened all mustard-eating monks the Lusty Monks. We like to encourage our customers to Indulge, Repent, and Repeat.
www.lustymonk.com