HARIBO is here to help you hit the sweet spot this Father's Day.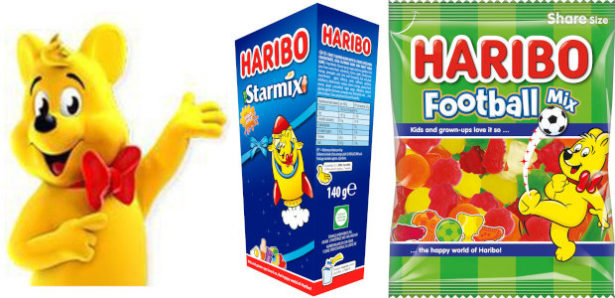 If you want a gift that is as sweet as Starmix, their cute giftbox packed with the iconic Egg, Ring, Bear, Cola Bottle and Heart shaped pieces is a real treat. A family favourite for over 25 years, Haribo Starmix gift box will certainly deliver a moment of childlike happiness for Dad.
Let's not forget their Football Mix. With its football shaped, fruity pieces you'll be sure to score with this pocket money gesture for all those footy fans out there!
Both products are stocked in Heron Foods, B&M, Sainsbury's, Spar and Co-op.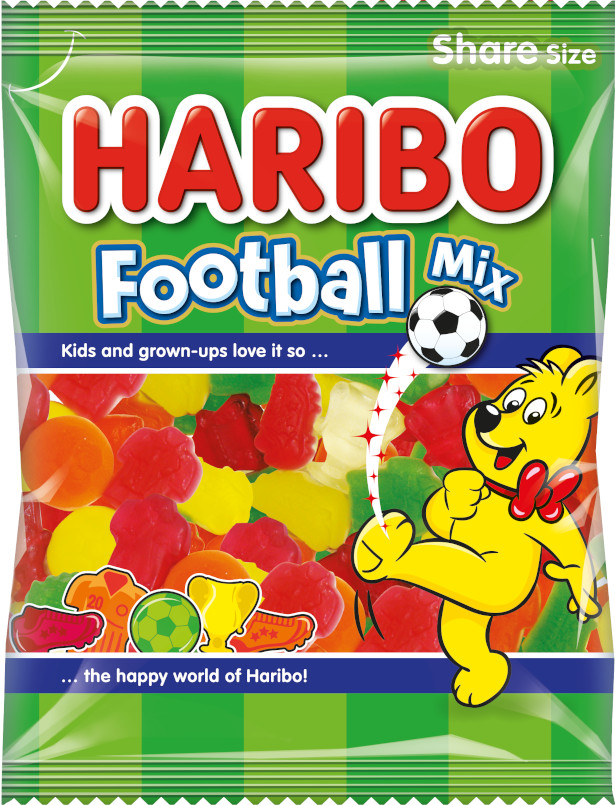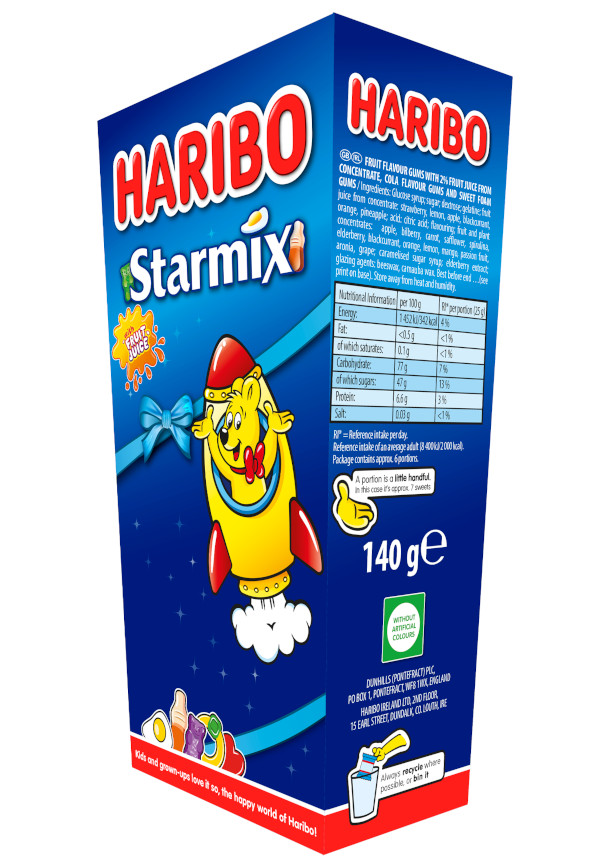 BLACK INSOMNIA COFFEE |||| #sleepingischeating ! blackinsomnia.co.uk.
4x Stronger than the average coffee…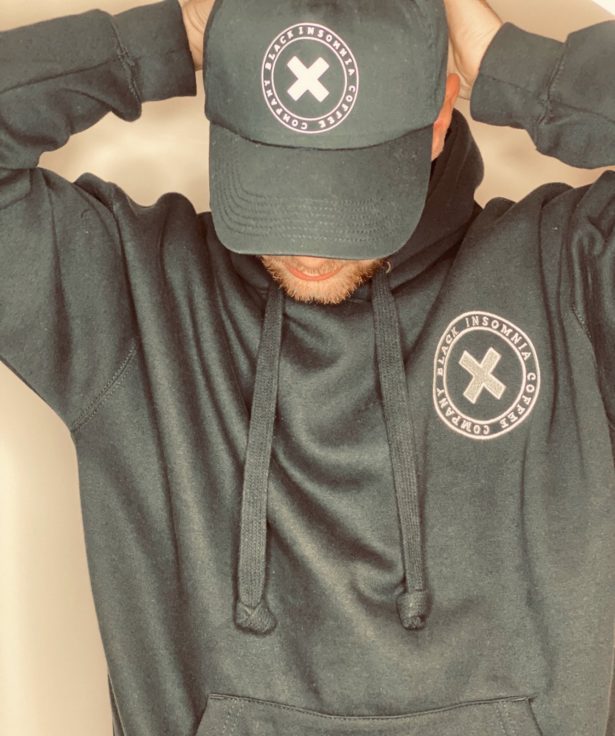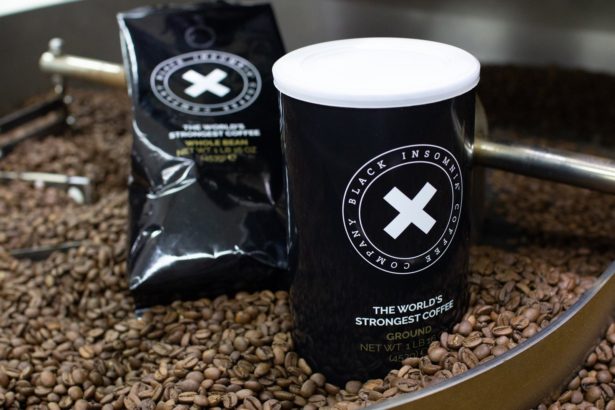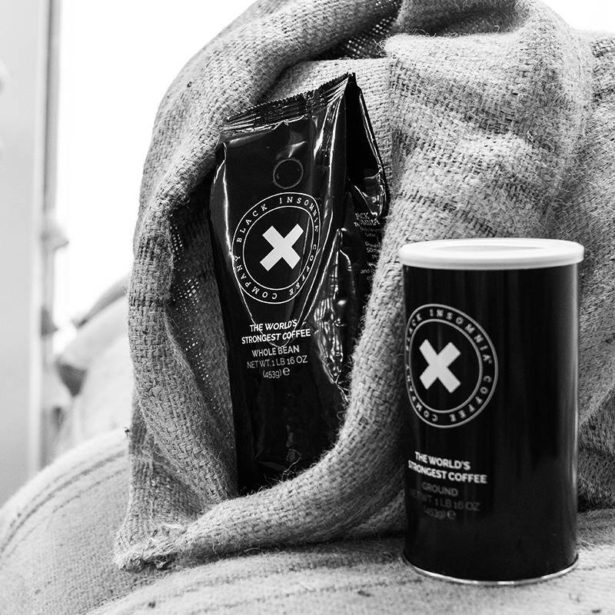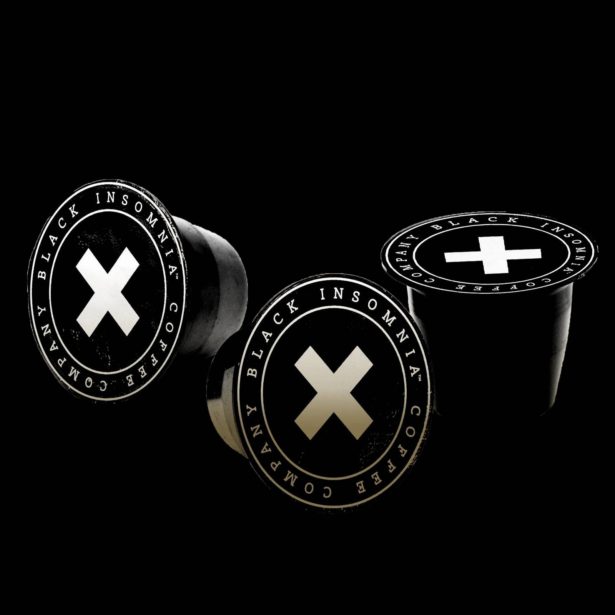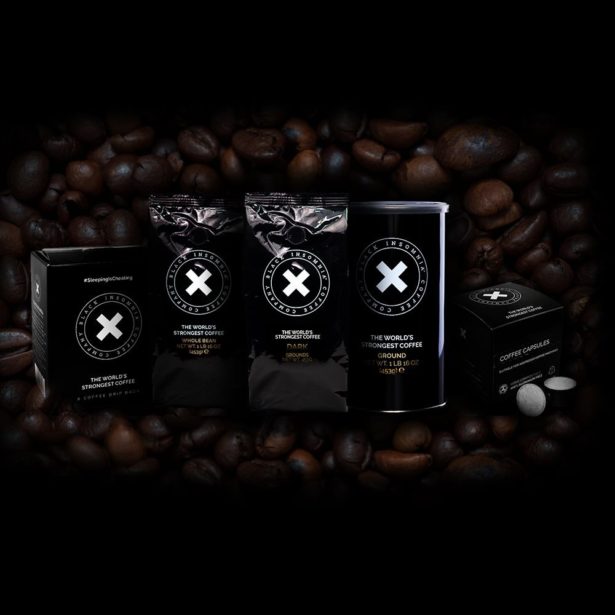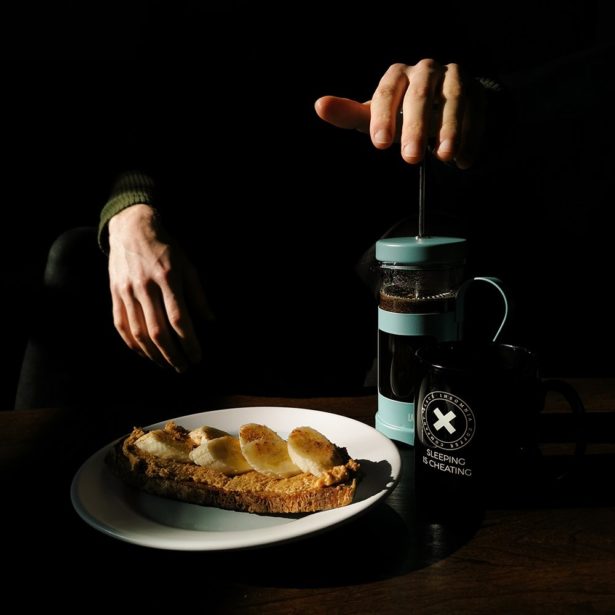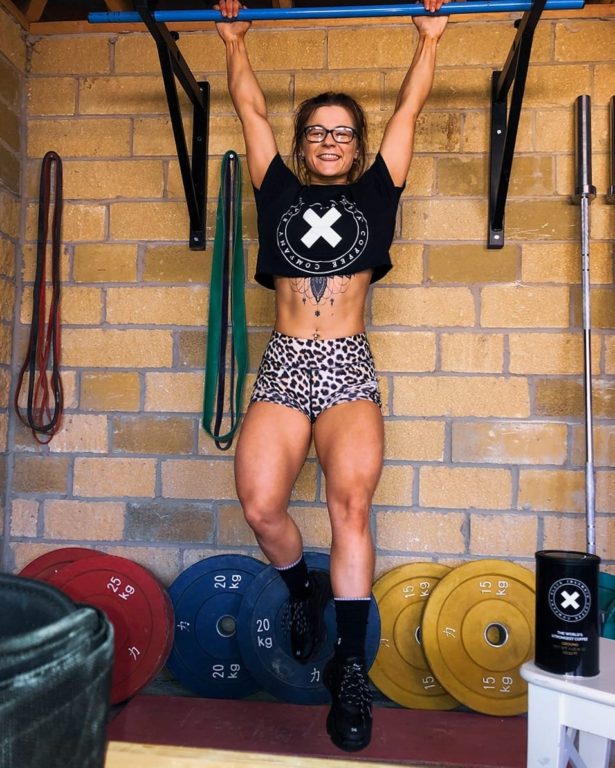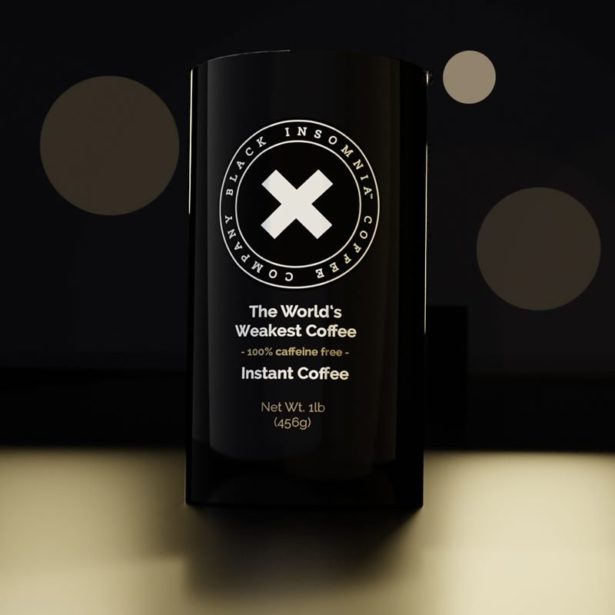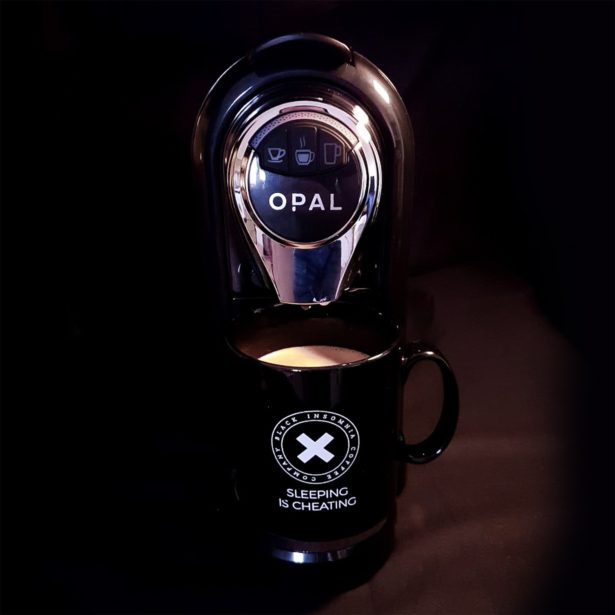 Offered in many classic patterns that will match easily with all your business suits.
Whether you wear ties with a suit for work or match them up with trousers and a sportcoat for an evening out, silk ties are a must in every man's closet.
These high-end silk neckties are an easy way to elevate your look and update your style.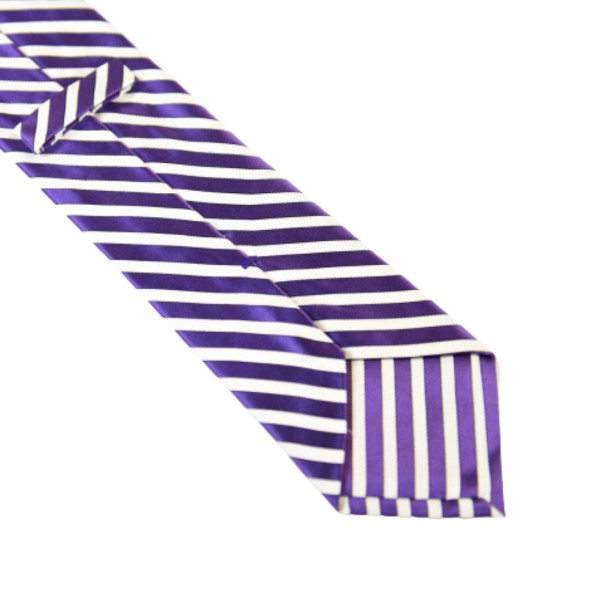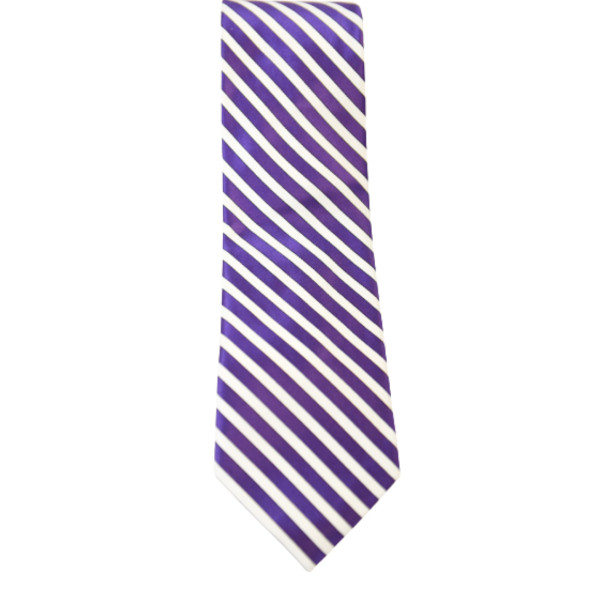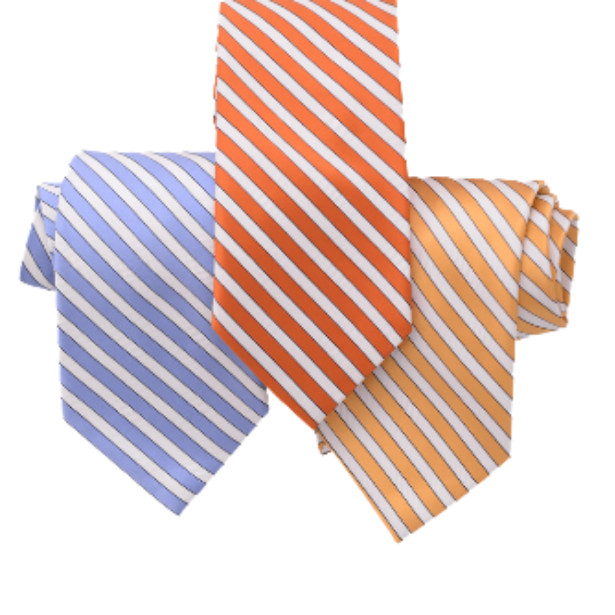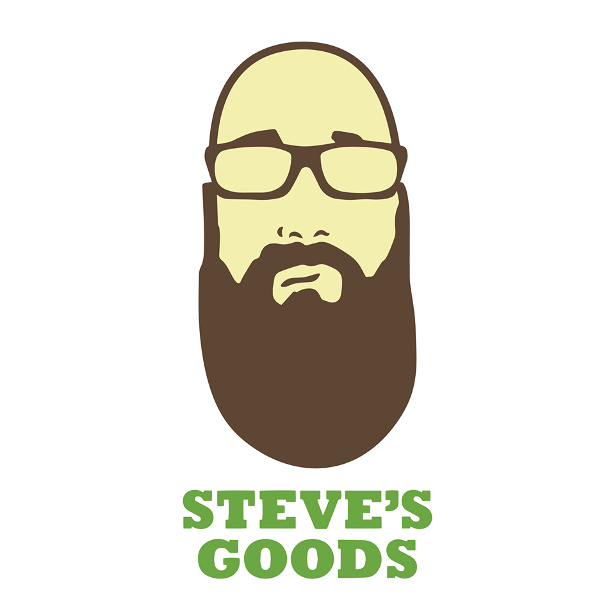 Steve's Goods CBD Products are excellent for Last Minute Father'as Day Essentials ! www.stevesgoods.com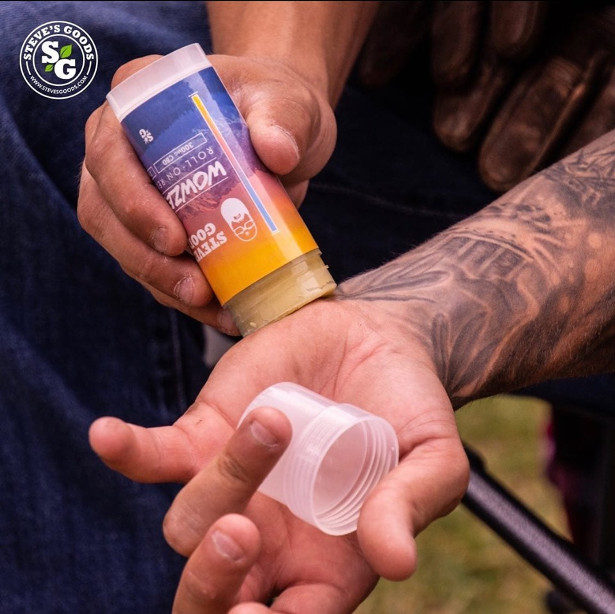 INSTAGRAM | YOUTUBE | FACEBOOK | TWITTER
Steve's Goods, established in 2016, is an award-winning CBD company located in Colorado. They offer a wide assortment of the highest quality CBD products – tinctures, concentrates, edibles, skincare, and bath bombs – all at the lowest price available on the internet, and they've compared. All of their hemp is Colorado-grown, they follow the products from seed-to-sale, and they provide a Certificate of Analysis (COA's) on every batch. Steve's Goods is proud of being an employee-owned company.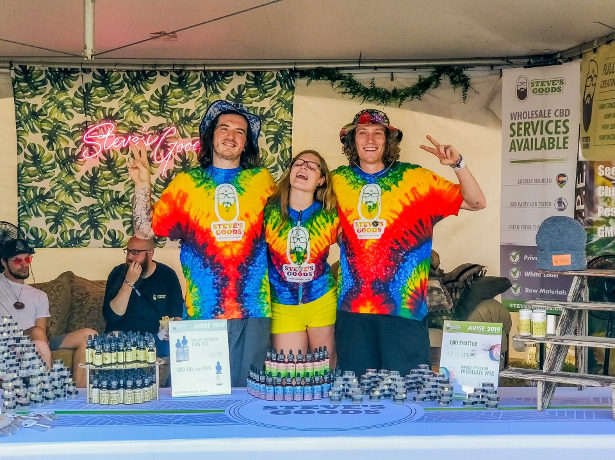 Great gifts for Rugby players! We are particularly excited by their Wowzer Pain Balm for player's sore muscles! Slather some on and those tensions and knots melt! Soaking in a CBD bombed bathtub is more relaxing than a massage, gummies, and lollipops are sweet, easy, and inconspicuous. And CBD and CBG oil has been shown to help with inflammation, pain, focus, and a whole host of other things.
Full Spectrum CBD Hemp Oil – $45 – $110
Carefully crafted with sustainably sourced, Colorado hemp extract, our full-spectrum hemp oil
Is high in omegas, sweetened with local Colorado honey and boosted with CBD isolate for higher potency. Comes in three strengths 500, 1000, or 2000 mg.
stevesgoods.com/cbd-oil/cbd-hemp-oil/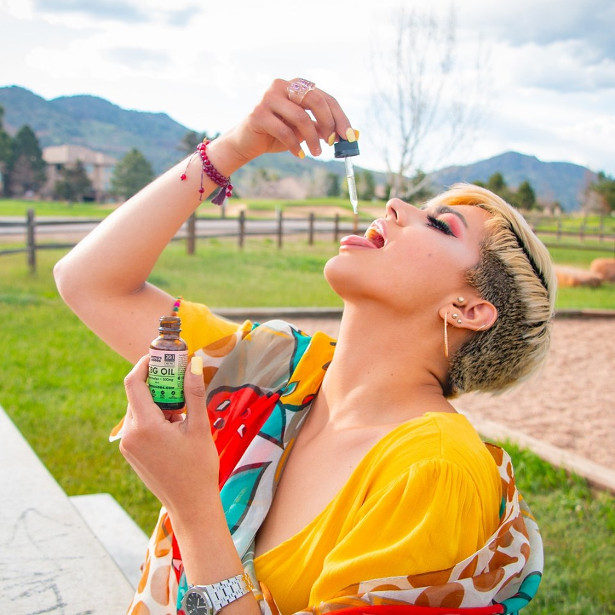 Broad Spectrum CBG Oil – $60 – $200
Cannabigerol (CBG) is known as the mother molecule to THC, CBD, and CBC. It's the first particle that occurs in the hemp plant. When you add it to CBD, it accelerates the benefits and makes them last longer.
Gummies – $18
Have anxiety and a sweet tooth? 30 mg. of full-spectrum CBD wrapped in a juicy, fruit-flavored treat. Delicious and relaxing! 5 per bottle – Fruit Punch, Watermelon, Orange, Grape, and Lemon.
stevesgoods.com/cbd-gummies-edibles/cbd-gummies/
Lollipops – $5.99 each
The Good Ship Lollipop just got better! 25 mg. Of CBD in a not too sweet wrapping. Lemon, Cinnamon, and Butter Rum.
stevesgoods.com/cbd-gummies-edibles/cbd-lollipops/
CBD Bath Bombs 100 mg. – $20 each, 5 for $74.99
What better way to celebrate the end to a long day than a hot, relaxing bath? Aches and pains go down the drain when you treat yourself to a luxurious bath infused with 100 mg. of CBD. Comes in five scents: frankincense, lavender, rose, lemongrass, and eucalyptus.
stevesgoods.com/cbd-creams-topicals/cbd-bath-bombs/
Wowzer Pain Balm – 1 oz – $25.00, 2 oz – $45.00
Got strained muscles? Arthritis? Sore joints? Fast relief is available by slathering on Steve's Goods Wowzer Pain Balm, chock-full with 300 mg. of CBD mixed in an emollient salve.
stevesgoods.com/cbd-creams-topicals/wowzer-on-a-stick/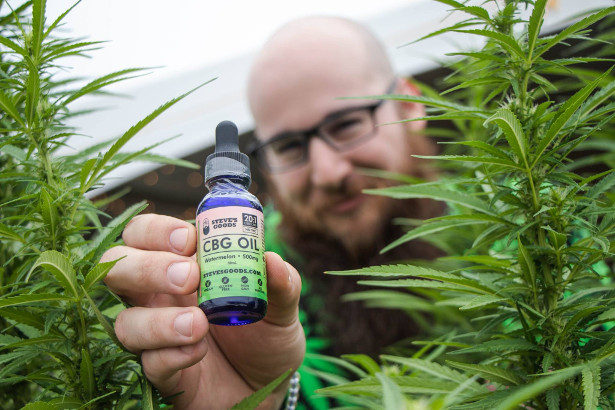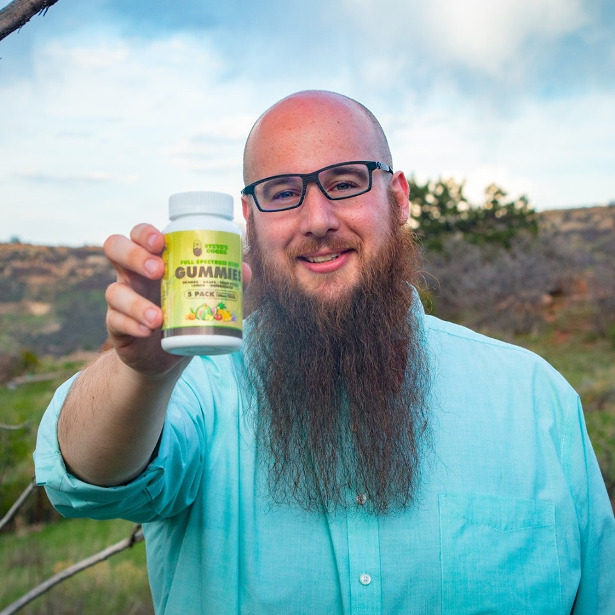 We're The Good Edit and we're all about making it easier to 'shop good' – stocking only brands that benefit people and planet, without compromising on style or quality.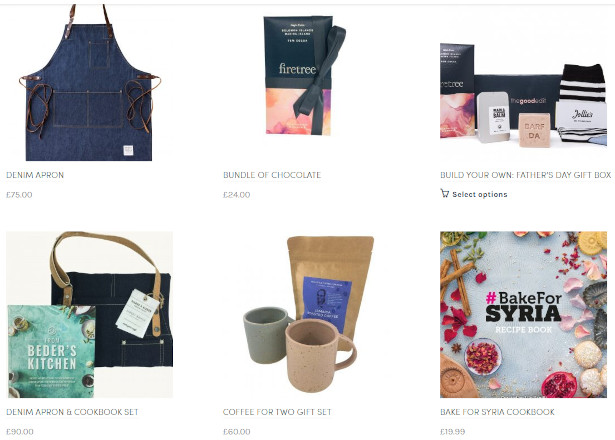 We curate a range of gift boxes from our purpose driven brands so you can give a gift that really gives back – from socks that help the homeless to denim aprons made from the greenest denim in the world. For Father's Day we also have a 'Build Your Own Father's Day gift Box'.
You can see all of our Father's Day gifts here >> www.goodedit.co.uk/product-category/fathers-day-gifts/
BBQ dad – The Ultimate Denim Apron, £75
Build Your Own: Father's Day Gift Box – from £10
Back to the Office – Recycled Laptop Bag, £79

Brilliant recipes from Carr's Flour and the Easy Peasy Baking Campaign, all of which are perfect to spoil Dad this Father's Day on the 20th of June!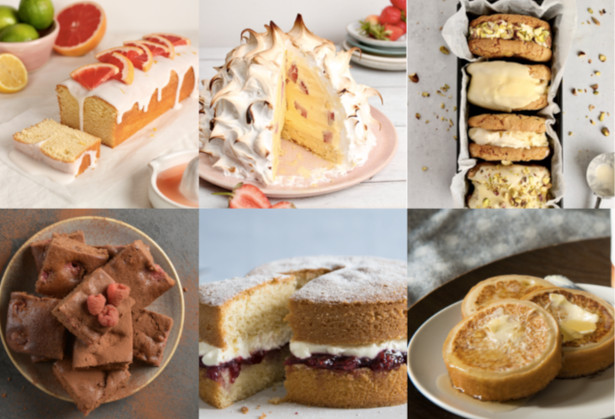 From the Easy Peasy Baking Campaign:
Gin and Tonic Drizzle Loaf: Made with only 8 ingredients and boasting the citrus tang of grapefruit and oranges or lemon and limes, we add a hint of gin for a sophisticated bake that's guaranteed to be a hit amongst gin loving Dads.
Strawberries and Cream Baked Alaska: A nostalgic but deliciously refreshing treat made with just 5 ingredients, this bake sees a vanilla sponge base, topped with luxurious clotted cream ice cream mixed with fresh strawberries, all covered in a super easy meringue outer layer.
Pistachio and White Chocolate Cookie Sandwiches: The ultimate Summertime dessert – refreshing vanilla ice cream is sandwiched between white chocolate and pistachio cookies. Using only 6 pieces of kitchen equipment and 9 ingredients, this easy peasy treat is perfect for Father's Day!
From Carr's Flour:
Simply the Best Brownies: Good quality chocolate spread combined with eggs, Carr's Self Raising Flour and fresh raspberries make for a rich brownie with a welcome acidic kick – a simple recipe for baking with kids!
Victoria Sandwich: A moist vanilla sponge made with Carr's Self Raising Flour, layered with whipped cream and fresh raspberries for a classic tea time treat.
Crumpets: Why not bring Dad breakfast in bed? These moreish home-made crumpets, made with Carr's Plain Flour, are great smothered in butter or Dad's favourite jam.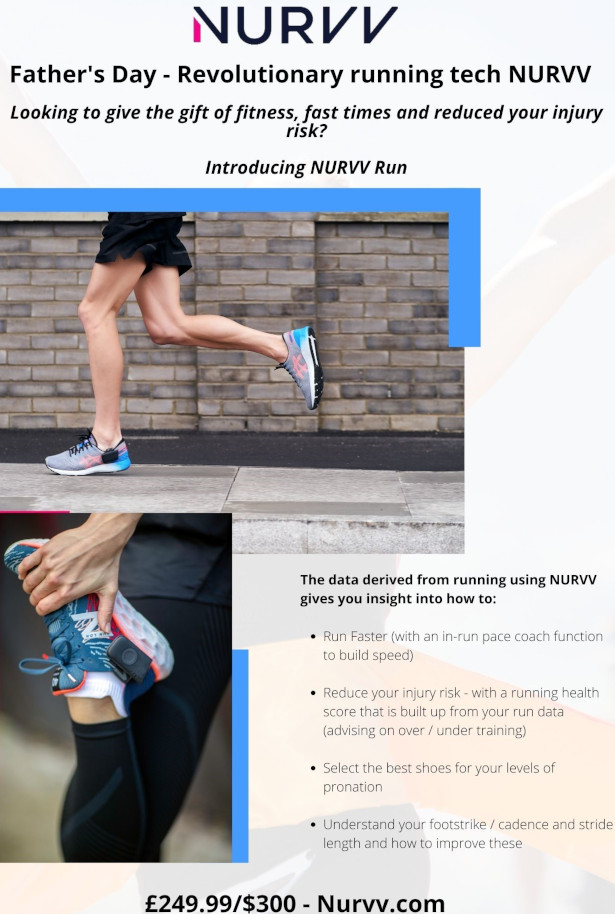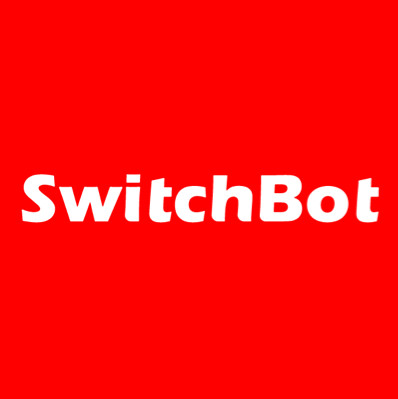 SwitchBot is your simple switch to a smart home.
SwitchBot has recently announced the launch of its new campaign called $1 Club (£0.71 for UK), allowing NEW* customers to spend £0.71 to buy the SwitchBot Bot, which originally costs £24.68.
SwitchBot Bot lets you retrofit all existing appliances or light switches in your home, instead of replacing them. It mechanically turns device switches ON/OFF working as a robotic finger.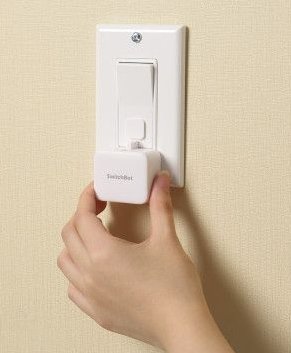 The SwitchBot Bot has a range of features:
• Universal – Works well with just about any rocker switch and button of any appliance (coffee machine/ light switch/ air purifier/ TV remote, etc)
• Smart button pusher for your smart home. Supports Press mode / Switch mode. Long battery life.
• Easy to set up – 5-second installation. Tape it right next to a rocker switch or button with a 3M sticker. No swapping, no tools are required. Easy App operation.
• Timers – Use the SwitchBot App to schedule built-in timers, run without phone or Hub. Turn lights or home appliances on/off automatically even when you're away. Free your hands.
• SwitchBot Ecosystem – Links with other SwitchBot products is possible. Open SwichBot devices in set scenes via App. Supports API.
*New customers are those who have never registered on the website and have not visited the SwitchBot website in the last 30 days.
*SwitchBot's online store free shipping requires orders to be over $110 (£77.57), which means customers who spend just one dollar on a SwitchBot Bot will have to pay an additional $9.90 (£7.05) for shipping.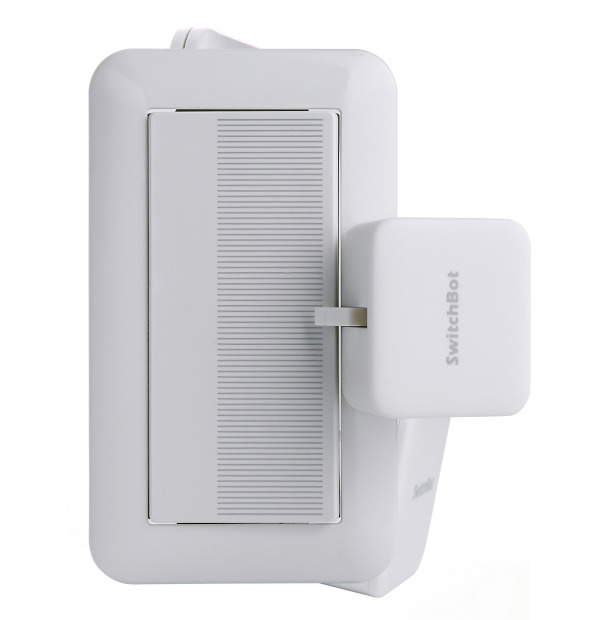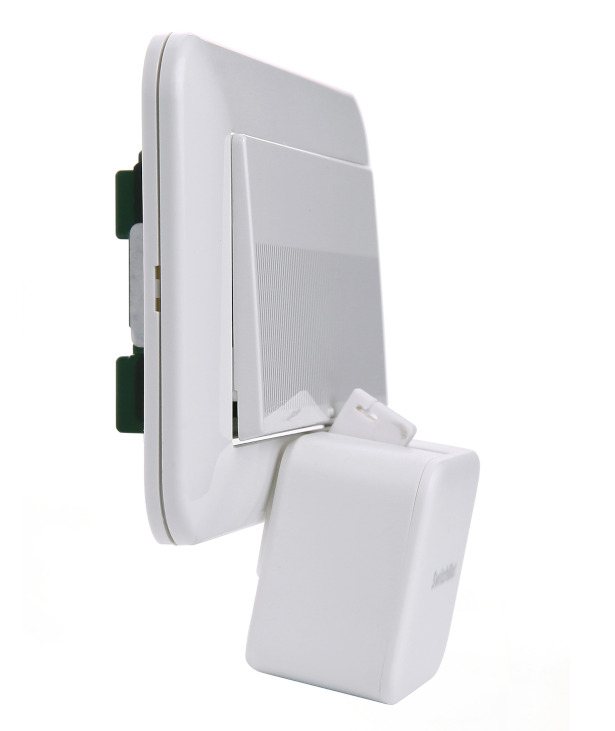 Steiff Back To The Future Doc Brown & Marty McFly £199


After Midnight from the Teddies for Tomorrow range: paper plush, with perforated pineapple leather paw pads £225.
Steiff Kevin and Bob, £169 each
All from steiffteddybears.co.uk
Black Fire Tequila on Amazon – Black Fire combines three of earth's most natural highs; coffee, tequila & a hint of chilli. Cold macerated & cut with 50% less sugar than other coffee liqueurs, it is superb drunk neat over ice or as a base for coffee cocktails.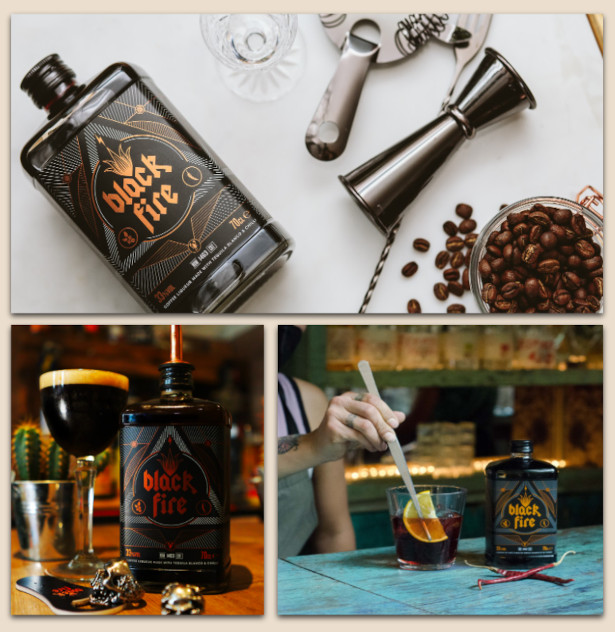 Novantceppi Wines on Amazon – Novantaceppi Primitivo Indicazione Geografica Protetta (IGT) Puglia is one of the most popular wine brands in Europe. They offer a full-bodied Primitivo which would pair brilliantly with red meat for the BBQ season.
Cortoisie Whisky on Amazon – Cortoisie Exhalation is a Single Malt Whisky distilled and aged in France. It is a superb marriage of peppery, peaty & fruity notes. Aromas blend in harmony leaving a rich, complex & seductive whisky.
Island Signature Rums on Amazon – The colourful Island Signature Collection reveals rums of great freshness that express the uniqueness of their terroir of origin. The collection offers rum from Guatemala, Jamaica, Santo Domingo, and Mauritius. In the greatest French tradition, each of these Grands Crus is the fruit of a complex blend coming from different distilleries and thus revealing the organoleptic cartography of the main origins of rum.
Amaro Lucano on Amazon – Amaro Lucano is a traditional herbal liqueur recipe passed down through generations of the Vena family of Basilicata in Italy. It boats an underlying quinine bitterness that is balanced with sweet spearmint. Amaro Lucano is rich and warming so can be enjoyed neat, chilled, with ice or orange zest. Perfect as a base for cocktails.
iamyourwingman Men's Socks and Underwear Subscription Service.
iamyourwingman will send out …
• 1 pair of men's underwear
• 1 pair of dress socks
• 1 pair of sport socks
every 3 months for $19.97 along with FREE delivery.
US Readers Only – Give The Gift That Keeps On Giving … Literally ?
iamyourwingman.com – A men's socks and underwear subscription service that is both a thoughtful and practical gift.
For only $19.97 USD, your man will receive one pair of underwear, dress socks and sport socks, all delivered every three months.
There are no lock in contracts and you can cancel at any time.
To welcome you onboard, iamyourwingman is offering you 50% off your first order – enter the claim code 50%rugby at https://iamyourwingman.com
That's just $9.97 to get started!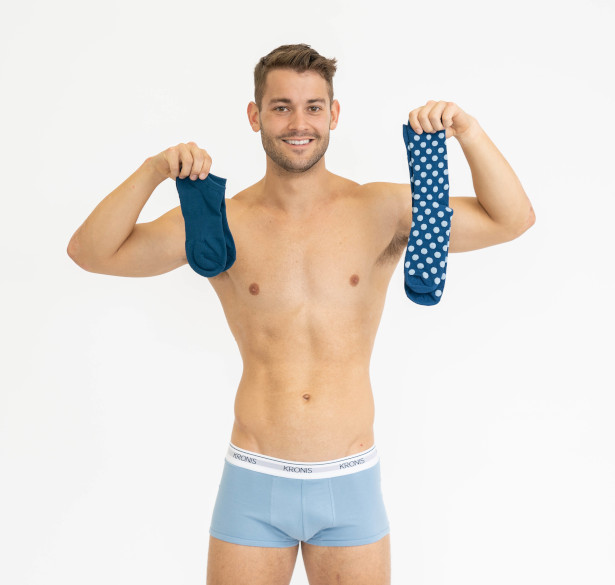 Feels good to have some sunshine doesn't it!
So Father's Day….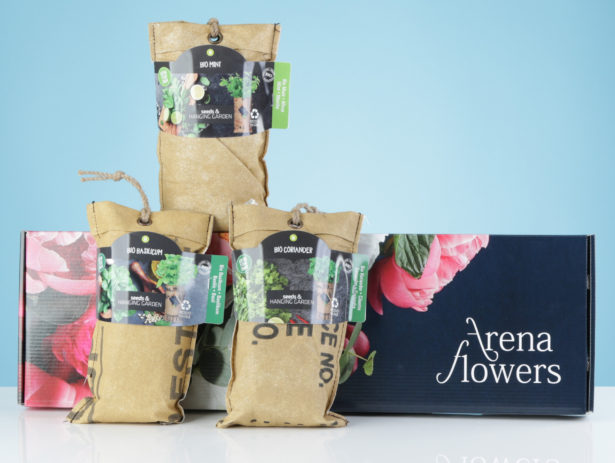 I don't know about you but trying to find the perfect present for my dad has never been straightforward but ethical online florist Arena Flowers has come up with a great gift idea – salad, herb and flower seed kits £18. What's more it comes beautifully presented and can be delivered directly through your dad's letterbox so you don't even need to worry about wrapping it!!
Keep your dad out of mischief by sending him an Arena Flowers organic grow your own herb, salad or flower seed kit. The kits come complete with everything your green-fingered dad needs to sow, grow and enjoy delicious herbs, salad essentials or beautiful flowers. If your garden enthusiast is short on space then these kits are ideal as they can be hung from a fence, balcony or placed on the patio.
There are three kits to choose from, see below
Letterbox grow your own herb mix
£18.00 plus delivery
Kit contains:
Organic basil seeds and hanging garden
Organic mint seeds and hanging garden
Organic coriander seeds and hanging garden
Letterbox grow your own salad mix
£18.00 plus delivery
Kit contains:
Organic cherry tomatoes seeds and hanging garden
Organic rocket salad seeds and hanging garden
Organic pepper seeds and hanging garden
Letterbox grow your own flower mix
£18.00 plus delivery
Kit contains:
Organic mini sunflower seeds and hanging garden
Organic sweet pea seeds and hanging garden
Organic nigella seeds and hanging garden
Hope this helps for any round ups
Danielle
07887 561 324
*Please note my working days are Mondays, Wednesdays and Fridays*
Awesome Everyday Carry item for dad's >>> AirPop face masks recently awarded a Which? Best Buy. >> www.airpophealth.com/uk/pocket-face-masks
AirPop is all over the UK news in the last few weeks after its Pocket mask scored a HUGE 94% in Which's latest face mask round up.
Not only did Which's testing reinforce how effective the Pocket mask is, it was already awarded a BSI Kitemark late last year.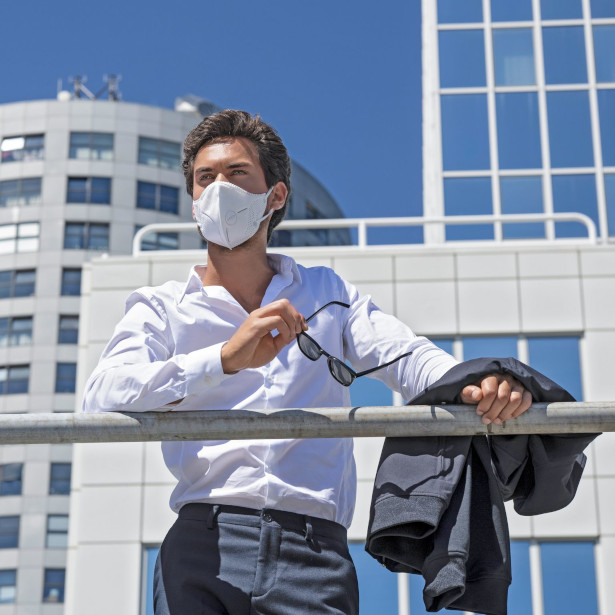 AirPop is the world's first air wearables company and was founded in 2015. The brand combines material science with the latest technology to build ultra-high-performance products providing an unrivalled breathing experience for millions of users around the world. Founder Chris Hosmer and his team conducted lengthy research to ensure AirPop products delivered on three key elements to make them effective – fit, filtration and breathability.
AirPop Pocket is available for purchase here >>> www.airpophealth.com/uk/pocket-face-masks
Peli Products launches the Largest Peli™ Air Case Ever!
The global manufacturer provides the perfect fit for equipment that requires longer and deeper packaging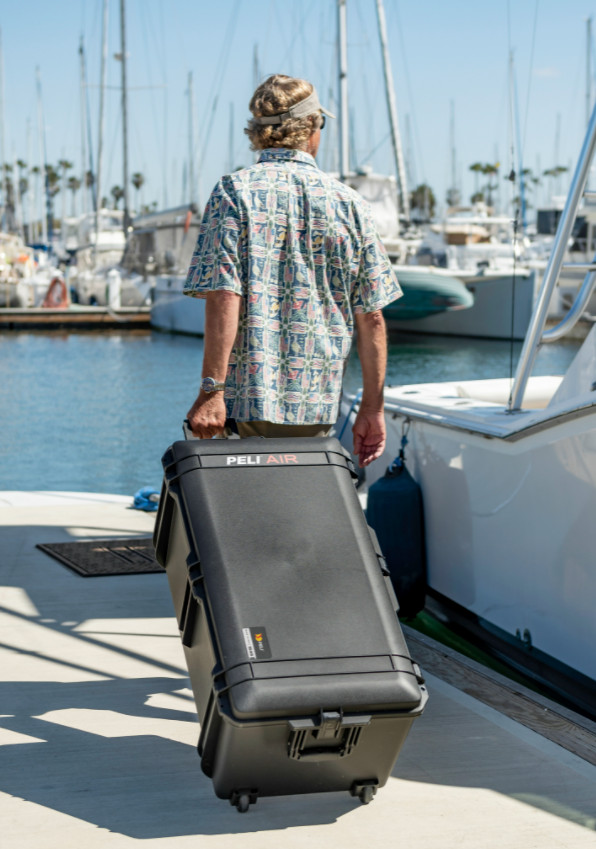 Barcelona, June 2021 – Peli Products (Peli), the global leader in the design and manufacture of high-performance cases, today set another benchmark for the product segment with the launch of the Peli™ Air 1646 Case, the largest case in the Peli™ Air Case line.
With more than 110 liters of usable space, the Peli™ Air 1646 Case is built in a long/deep form, making it perfect for the storage of equipment that requires a longer- and deeper-sized case. "Logistics issues for professional users traveling with large kits can be a nightmare. This I why we created the lighter 1646 Peli Air case to supply them with a transport option for an easy handling," said Piero Marigo, Managing Director EMEA.
The new case provides ample room for all types of fragile and valuable equipment, such as cinema-grade cameras or tactical gear, among many other things. Videographers will appreciate the case depth's ability to store cameras upright for more efficient use of space. This latest Peli™ Air case addition increases the product range up to 16 unique sizes.
With a reduction of up 40% in weight versus a standard Peli Protector Case, the Peli™ Air 1646 Case has a pull trolley and wheels that resisted tests of over 914 meters. It also comes equipped with classic Peli case features including a watertight O-ring gasket, a crushproof and dustproof exterior, stainless steel hasp protectors, rubberised, over-moulded handles, and proven tough push button latches. And just like our classic Protector cases, each Peli Air case is subjected to external third-party lab testing to certify IP67 ingress protection and military standard impact, drop and extreme temperature performance.
The Peli Air 1646 Case is available in black without foam and is backed by the company's legendary Lifetime Guarantee of Excellence*. The No Foam configuration allows a blank slate for custom interior solutions (visit peli.com for more details). A Classic Pick N' Pluck™ Foam set is available as an accessory and offers a manually customisable solution with pre-scored foam for fast and simple protection to fit almost any equipment.
*Where permitted by law
Capture more memories in every shot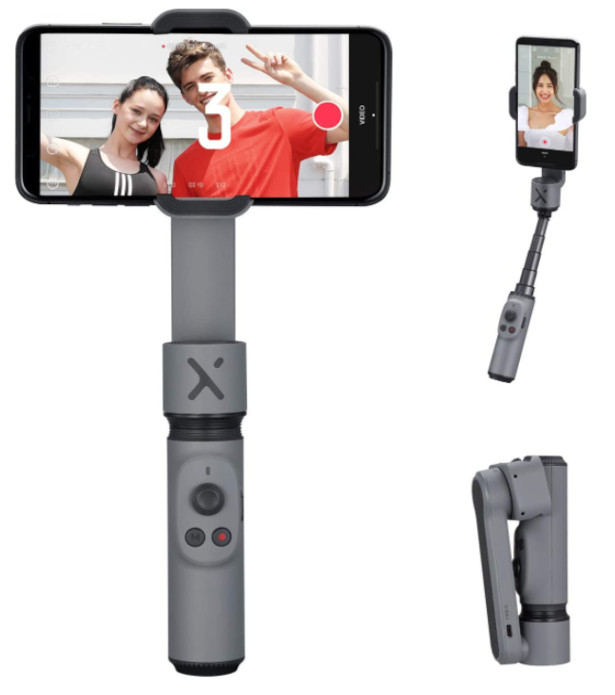 ZHIYUN Smooth X: This neat gimbal switches to a palm sized gadget with a quick rotation of its vertical arm. It's small enough to toss into a rucksack or a pocket and yet has a built-in aluminium telescope rod extending its reach to 260mm so that you can capture more in every shot. Its unique design also means the axis never gets in the way – even with ultra-wide shots. Additionally, its built-in gesture control and free editing app., gone are the days of unfocused imagery.
£49.99 from Amazon.co.uk
The All-rounder
ZHIYUN Smooth XS: Weighs in a just 246g, this light and portable gimbal has all the functionality of the XS but with added capabilities. Notably, the Smooth XS boasts a SMART editing function. Providing a plethora of templates, music, and rich special effects, to enrich your storytelling.
£64.99 from Amazon.co.uk
The Go-anywhere gimbal
ZHIYUN Smooth Q2: is the smallest smartphone gimbal. Unlike any other gimbal in the market, you don't even need to fold up SMOOTH-Q2 for portability. Measuring only 204mm long, SMOOTH-Q2 is comparable in size to a sunglasses case that you can throw into any go bag. The aluminum-built miniature body is robust and light. Furthermore, the ergonomic silicone handle allows you to comfortably capture images for longer.
£109 from Amazon.co.uk
The Pro-kit for your smartphone
The ZHIYUN Smooth 4: is a gimbal that turns your mobile phone into professional filmmaking kit. With features including motion lapse and object tracking, you can easily create stable and smooth footage armed with just your smartphone. The design of integrated control panel combined with instant scene capability, reduces the need to touch your smartphone screen and the likelihood of missed footage.
£89 from Amazon.co.uk
The Gimbal of choice for Pro cameras
The ZHIYUN Weebill-S: is a compact, lightweight three-axis gimbal that can stabilise DSLRs such as the Canon 5D Mark IV and mirrorless cameras such as the Sony A7 III or Nikon Z7. It's perfect if you want to shoot handheld but want smooth video similar to what you'd get from a high-end drone. This gimbal works with a large mix of camera bodies and lenses.
£319 from Amazon.co.uk
All new gimbal for to light up any scene
The ZHIYUN SMOOTH-Q3 is a pleasure to use, whether your dad is shooting for Tik Tok, vlogging, social channels or just for fun, day or night.
Uniquely, the gimbal features a 4,300k warm-toned integrated fill light with three levels of brightness adjustment and touch button control for 180°front and rear lighting; perfect for capturing clear portrait images in low light set ups.
£85 from Amazon.co.uk
Gozney's Roccbox RRP £399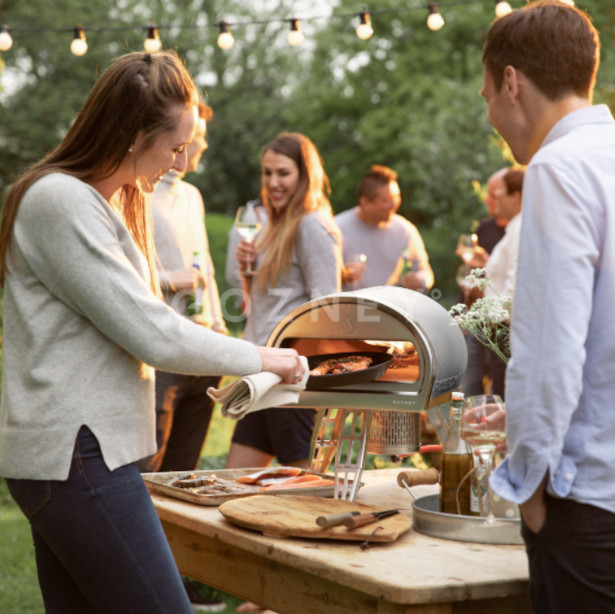 The restaurant-grade portable pizza oven that can unite the family all summer long. Whether a complete beginner or a professional pizzaiolo, the Roccbox is easy to use, family-friendly and can cook Neapolitan pizza in 60 seconds
The Gozney Roccbox:
Cook Neapolitan pizza in 60 seconds with the Gozney Roccbox, the restaurant-grade portable pizza oven for your garden.
Now available in both Olive and Grey, the Roccbox is simple to use, surprisingly portable and engineered without compromise for the best possible cooking results. Designed to replicate the performance of Gozney's professional ovens, used by leading chefs and restaurants all over the world, the Roccbox gets up to 500°C and makes wood-fired cooking effortless with its two detachable burner systems (wood and gas). Its patented rolling flame technology, thick stone floor and super-efficient insulation means the Gozney Roccbox cooks your pizza ultra-fast, producing a crispy pizza base without burning your delicious toppings. Plus, the silicon SafeTouch™ jacket means any wandering hands won't get burned, making the Roccbox the perfect family-friendly garden gadget of 2021!
Available to purchase at Gozney.com, £399.
Tempting treats to make him smile!
Father's Day Gifts from Lola's

Father's Day (20th June) is fast approaching, and after this year, there is more reason than ever to up your gifting game and show the father figure in your life just how much you care. Whether you live at home with him, or far away, you can still make their day with extra special tempting treats from Lola's.
Father's Day Cupcakes (£21.40 for 6) – Delivery across London (and surrounding areas) & Birmingham.
The perfect present for a Dad who is out of this world! Featuring two flavours – vanilla and chocolate – freshly baked to order and expertly decorated with blue buttercream, as well as a sprinkling of popping candy, dark chocolate shards and popcorn. Vegan option also available, and DIY decorating kits for nationwide delivery.
Father's Day Cake (From £18, serves 4-6) – Delivery across London (and surrounding areas) & Birmingham.
A show-stopper sure to make him smile! This decadent dessert features rich chocolate buttercream layered between a double chocolate or vanilla sponge and encased in blue buttercream icing. Finished with a Belgian chocolate drip design and topped with golden stars, Maltesers, popping candy, popcorn and a chocolate shard centrepiece with a hand piped 'No.1 Dad' message. Vegan option available.
Father's Day Deluxe Hamper (£64.99) – Delivery across London (and surrounding areas) & Birmingham.
Show him your appreciation with this impressive hamper filled with a loaf of fresh sourdough bread, red onion chutney, grapes and Black Bomber cheese, alongside Belgian chocolate brownies, chocolate muffins and a lemon loaf. Plus, he can wash it down with two cans of beer from the award-winning Big Drop Brewing Company. A card is also included and can be personalised upon purchase.
Father's Day Postal Hamper (£44.99) – Delivery Nationwide.
Wherever he is based, brighten up his day with this postal hamper featuring Belgian chocolate brownies, a loaf of sourdough, Black Bomber cheese and red onion chutney. Plus, it includes two cans of Big Drop Brewing Company beer and a card.
Father's Day Brownies (£16.99 for 6) – Delivery Nationwide.
If its brownie points you're after, you can't go wrong with this postal present. A selection of six chocolate brownies, complete with a smooth chocolate ganache and decorated with an array of intergalactic treats including popcorn and Maltesers. Or, if you're after an afternoon activity for the whole family why not opt for the Brownie DIY Decorating Kit (£25.99), also available nationwide.
For details on the full Father's Day range (including nationwide cake kits, cupcake kits and giant cookies) and to pre-order, please visit the website HERE. Delivery from 14th June.
Cakes, cupcakes and hampers will be available for delivery across London and Birmingham, whilst brownies are available Nationwide. Select Father's Day products will also be available instore from 14th – 20th July.
www.lolascupcakes.co.uk
I: @lolas_cupcakes | F: @LolasCupcakesUK | T: @lolascupcakes
B. MEN ORGINAL BEARD OIL 30ml
£7.99 Available at Superdrug
This beard oil helps to moisturise, soften and tame a beard/ facial hair. Smooth evenly onto a freshly washed beard, working it through the length of your beard and skin underneath.
B. MEN ENERGY EYE CREAM 15m
£5.99 Available at Superdrug
With an energising complex to nourish and help improve the appearance of the delicate eye area.
ARTISCENT ATELIER EDP MEN VETIVER AROME 50ml
£11.99 Available at Superdrug
Treat your dad to a luxurious fragrance for a fraction of the cost this Father's Day. Perfumer: Vincent Ricord Key notes: Grapefruit, Vetiver, Patchouli and Cedarwood
ARTISCENT ATELIER BODY FRAGRANCE FOR MEN MUSK DORE
£4.49 Available at Superdrug
These handy Artiscent Atelier Body Fragrances are perfect for a quick freshen up. Perfumer: Valérie Garnuch Key notes: Pineapple, Geranium, Musk, Sandalwood and Cedarwood
OlarHike Grilling Accessories Kit: www.amazon.com/OlarHike-Grilling-Accessories-Stainless-Thermometer/dp/B07VV58SW1/ref=sxin_11_ac_d_mf_rm?ac_md=2-2-Z3JpbGxpbmcgYWNjZXNzb3JpZXM%3D-ac_d_rm&cv_ct_cx=Grilling+Spatula&dchild=1&keywords=Grilling+Spatula&pd_rd_i=B07VV58SW1&pd_rd_r=2d90b2e1-919c-41aa-827c-b9c97d0b8b76&pd_rd_w=gI3SA&pd_rd_wg=dRx8E&pf_rd_p=d00be302-86a9-4ea9-9240-f5ec923e66bc&pf_rd_r=JJFVZ2A005TZ135239JF&psc=1&qid=1622893484&sr=1-2-849f3c3a-785c-4812-aab6-3d7cb06022f2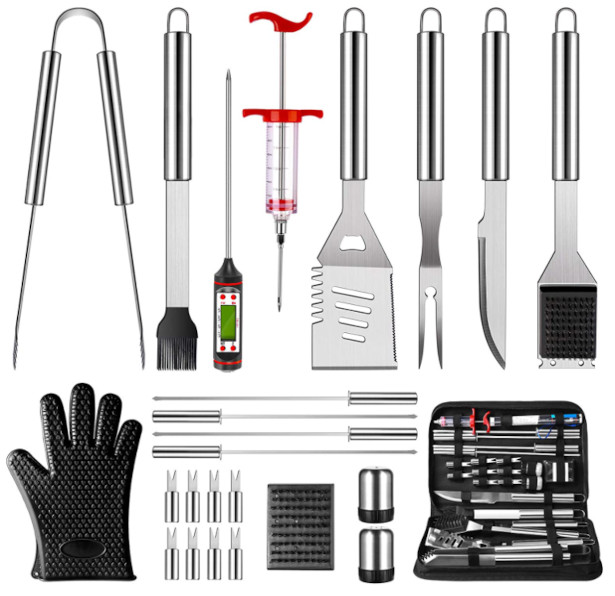 RAWHYD Leather Co.
: RAWHYD Leather Co & Briar and Oak
www.rawhydleather.com @ amazon.com/rawhyd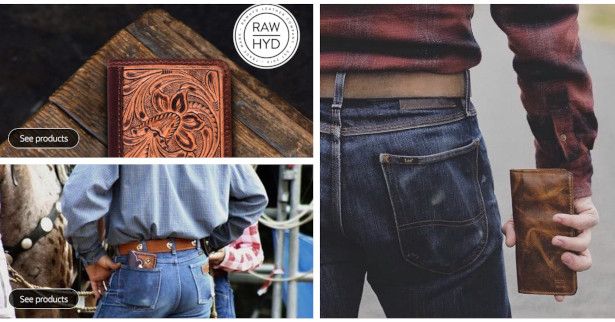 RAWHYD Leather Co. are a lifestyle company that specializes in leather and wood products for men and women. Their top selling products are leather wallets for men, but they also sell leather wristlets for women, along with cigar and tobacco pipe accessories for men (Wood ash tray and leather tobacco pouches)
They also give a portion of our profits every month to our partnered orphanage in India that goes to pay for the school fees for the kids.
They have great reviews on amazon and you can see a lot of girlfriends / wives buy them as gifts already.. you can see their pages here amazon.com/rawhyd
How well do you know your Dad, like really know him? What are his most treasured memories? What makes him happy? How does he feel about the state of the world?
Don't know the answers? You're not the only one.

Many people say that it wasn't until their parents passed away that they realised how little they knew about them – and by then it was too late.
So how do you get to know your parents and hear their stories while they're still around? You ask them questions.
Memwah is a Life Story Video Maker and is the most thoughtful gift you could give your dad this Father's day.
Memwah's software prompts you with thought-provoking questions about your life, records your answers and compiles your stories into a memorable family video which you can share with your loved ones.
Good news, there are no shipping delays. You can set up your Dad's story in 5mins now and he'll receive an invitation to record his story on Fathers day morning.
It's the gift you get back.
Memwah is designed and developed in Melbourne.
For further information >> memwah.com.au

Kitchen Science Artisan Hand Crafted Moscow Mule Pure Copper Mugs

Any father who loves Moscow Mule or any cold and fizzy beverages would love to own a copper mug. Apart from the fancy shine, using a copper mug can offer several benefits like improving the taste and maintaining the drink's temperature.
These copper mugs are made from 100% pure copper, so there are no nickel, tin, or other compounds on these mugs. The interior lining is made of food-grade lacquer, so it is safe to use and doesn't tarnish easily.
A good leather jacket can be worn for decades and won't lose the sense of fashion. Every man deserves a good leather jacket.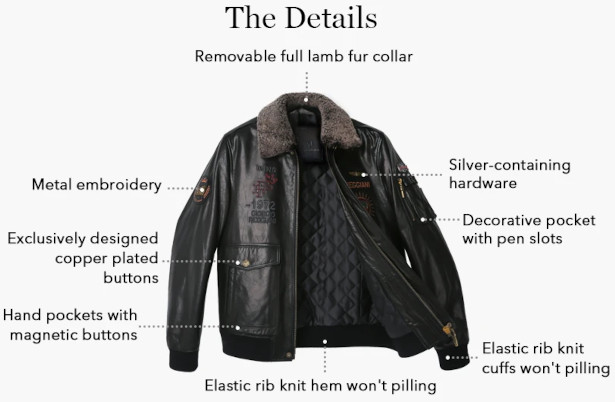 PalaLeather makes excellent quality genuine leather jackets featuring silver-plated hardware that would never rust-order. A good leather jacket can be worn on any occasion, even as workwear. If your Dad is obsessed with motorcycle or bike riding, a biker leather jacket is definitely a perfect choice for him. With the good care of leather, the jacket can work well and come at a further time. PalaLeather provides custom services for every body figure requirement and personalization so customers can have their own special leather jackets.
www.palaleather.com
A perfect last an unexpected gift for Father's Day is the gift of skincare.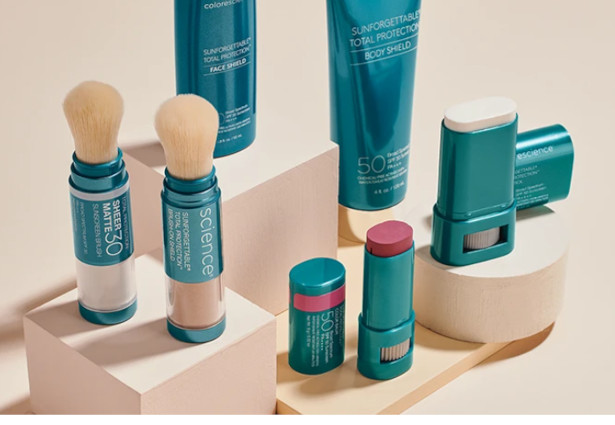 Men can be shy about their interest and desire to take care of their skin, so sneaking in a product that targets something you know they deal with (hello dads with dry skin out there) can be perfect! Also, for Dad's who spend a lot of time outside a luxurious sunscreen can be perfect, and you'll be surprised by how much they enjoy the smell and feel of it! I really love to give the people in my life the Sunforgettable Total Protection Face Shield during the warmer months because what is better than the gift of protection?
Colorescience.com
Check out NY's coveted Carbone restaurant's new pasta sauces!
Carbone Fine Food Pasta Sauces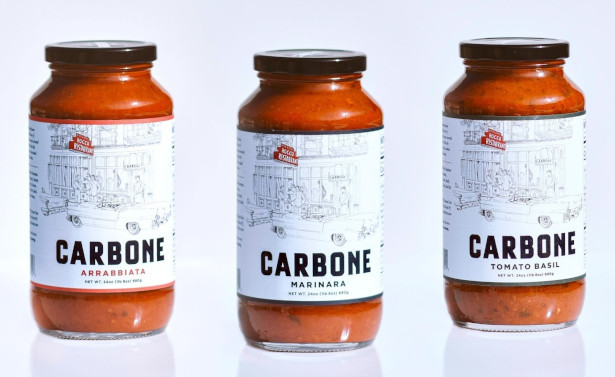 Give Dad the gift of the iconic NYC Carbone dining experience from his own home with Carbone Fine Food's new line of restaurant-quality pasta sauces. Developed by award-winning chefs using a house-made process, the sauces are made in small batches with fresh ingredients like Italian-grown tomatoes, whole onion, garlic and chopped basil. Offered in three varieties- Marinara, Arrabbiata and Tomato Basil, Carbone sauces are the perfect way to elevate your favorite pasta dish!
Available for $8.99/jar at Stop & Shops and local
retailers in the Tri-state area, as well as online for nation-wide CarboneFineFood.com
You've heard of smart phones and smart houses, but have you heard of smart dog training? The perfect gift for a pet parent who has it all – meet the Halo Collar, the newest dog training must-have. Made in partnership with Cesar Millan, this smart system utilizes proprietary technology & dog psychology to provide a wireless smart fence, smart training, GPS tracker and activity tracker combined into one easy-to-use smart collar.
www.halocollar.com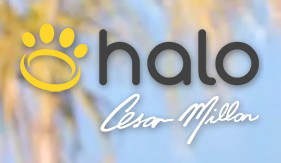 Wireless smart fence: this is not the fence of the past that requires physically installing a wire in your yard that your dog can easily run past, and which can't track when your dog ventures too far. Halo Collar allows users to set up boundaries on their smartphones to keep your dog safely within – wherever you are! Ideal for at home or away, the Halo Collar's unique technology keeps your pup safe everywhere you go.
Smart training: each Halo Collar comes with Cesar Millan's expert dog training program, including indoor and outdoor training, using the Halo Collar. Positive reinforcement is used to train your dog to recognize boundaries that keep your dog safely inside, encouraging them to remain within predetermined boundaries while supporting their natural instincts to explore.
GPS tracker: real-time location updates using GPS and GNSS lets you know where your dog is and what they're doing. The Halo Collar is able to track not only your dog's location, but their activity levels, too; including both active and resting time, number of walks, and more. With health being a priority for today's dog owners, this lets you monitor what your pooch is up to – even if you're not with them.
Brooklyn-based restaurant Emmy Squared's Virtual Father's Day Cooking Class is a great, interactive gift for Father's Day.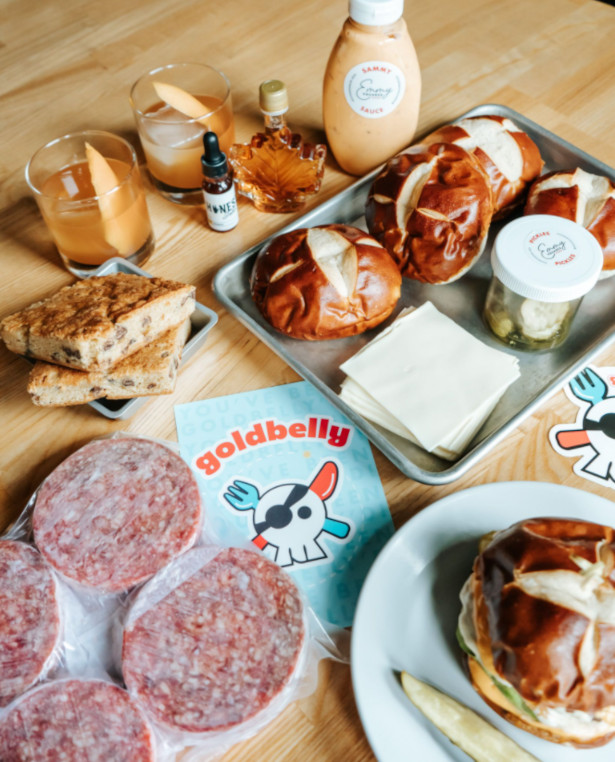 Emmy Squared is known for helping to popularize Detroit-style pizza. They're also known as the pizza restaurant that serves one of the best burgers in the country.
On June 20th, Emmy Squared will hold an exclusive Father's Day edition of their popular, virtual burger-making class. Give the gift of quality time, dinner, and a lasting skill that will excite Foodie Fathers. Whether you're celebrating in-person or far away, it's a great way to have an interactive time with dad, learning to make a burger that is often considered to be one of the best in America.
For the class, co-founder Emily Hyland will lead a live class starting with a class cocktail. She will then teach participants to make Emmy Squared's coveted Le Big Matt Burger, a double-stack burger on a pretzel bun that continues to receive national accolades. The class will end with blondies for dessert.
Prior to the virtual class, participants will be shipped everything needed for the class (booze excluded), which includes enough ingredients to feed 4 people.
You can customize the class kit by adding a Hedley + Bennet apron (adult and kid sizes). The class begins at 2PM on Father's Day and $149 per kit.
www.goldbelly.com/emmy-squared/fathers-day-le-big-matt-burger-kit-live-burger-making-class?ref=merchant
• Weber Connect: For a barbecue-loving dad who is looking to improve their grill skills, the Weber Connect Smart Grilling hub is the perfect present. The Connect can turn any barbecue into a smart grill to offer a virtual barbecuing assistant. The Weber Connect app is constantly upgraded providing step-by-step instructions and sends push notifications straight to a smartphone on everything from barbecue setup, to when food is ready to season, flip, serve, and eat. RRP: £155.39 https://www.weber.com/GB/en/accessories/cooking/weber-connect/3202.html?cgid=107824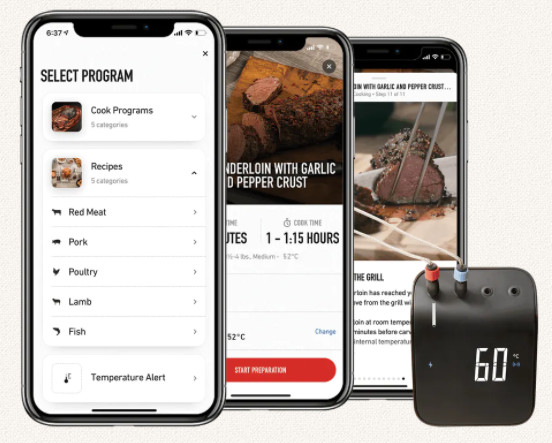 • Nilfisk Core Pressure Washers: Featuring award-winning design, Nilfisk aims to make cleaning simple with its smart and efficient Core range. Each Core Pressure Washer is durable, powerful and offers exception performance, making it a great gadget for a gardening-mad dad. Core 140 PowerControl – RRP: £199.99 https://www.robertdyas.co.uk/nilfisk-core-140-8-home-pressure-washer-1800w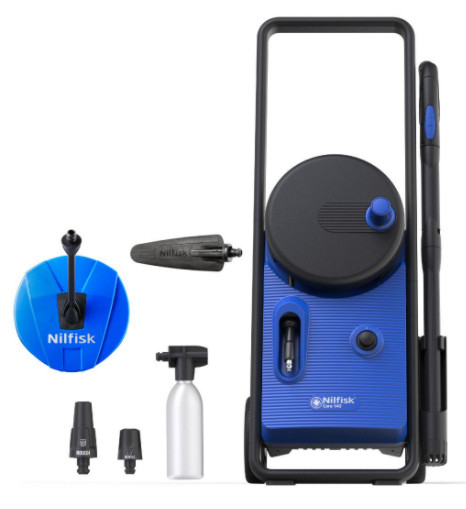 TOP GIFTS FOR DIY LOVING DADS THIS FATHER'S DAY
German's number one Power Tool supplier showcases gift options for DIY savvy and green-fingered dads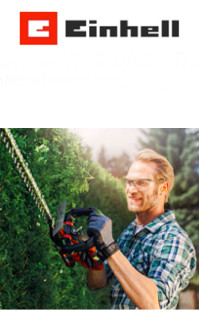 Einhell, Germany's leading producer of DIY, gardening power tools, and battery technology has revealed its Father's Day 2021 product line-up.
Now that we all have the opportunity to reunite with more family and friends indoors and outdoors, it's all the more reason to bolster your dads' toolkit for those DIY jobs or prepping the garden for summer barbecues.
The award-winning Power X-Change Lithium-Ion battery system (which was voted 'Best in Class' by Germany's equivalent of Which?, Stiftung Warentest) offers freedom, mobility and efficiency. From large country gardens to smaller DIY tasks, this varied product offering uses one single high-powered battery to power the full range of garden and home tools.
Einhell will also launch a special promotional offer from June till the end of July exclusively with Wickes to welcome new items to its cordless range. For just £28, you can pick up a starter kit (battery and charger) and choose one bare machine from the following selection of DIY and garden power tools, as a great gift for your dad ahead of the 18th of June:
The Essential
Every power tool collection should include a drill, and Einhell's 18v Brushless cordless impact TE-CD 18/50 Li-i BL is the perfect place to start. An all-rounder that stars in three key disciplines in the home and workplace – screwing, drilling and hammer drilling – this handy device is essential for those beginning their home improvement journeys, or those experienced enthusiasts simply in need of an upgrade. Its Brushless motor is perfect for those more demanding tasks giving additional power and prolonging the battery life, variable speed electronics ensure that the tool can be adjusted to each particular material and application, it can also operate at lower speeds for screwing into softer materials where necessary. For optimum operation in dark areas, the product also offers LED lighting. RRP: £99.95.
Brushing Up
The Einhell PICOBELLA cordless surface brush is a multifunctional product that aids in cleaning a variety of surfaces – including stone, wood and artificial turf. Remove dust, dirt and moss easily anywhere in the home or garden – without dependency on sources of electricity, thanks to its cordless technology. An integrated garden hose connection to enable complete, thorough cleaning is available in one simple step. What's more, brushes can be changed at the press of a button, completely tool-free. Clear hard to reach corners and edges with its integrated side brush. RRP: £99.95.
A Little off the Top
The new GE-CG 18/100 Li-Solo offers multiple uses in one small, handheld package. The product provides a convenient alternative to hand-operated pruning saws or garden shears. It is also lighter, quieter and more versatile than the petrol-powered or electronic versions – and is therefore an ideal helper when it comes to pruning, shaping and thinning out shrubs and trees. Swap out blades easily without the need for any other tools. RRP: £49.95.
The Brand New
Einhell's latest product, the AGILLO 18/200 cordless brush cutter is a heavy-duty grass trimmer, designed to tackle large areas of long grass, course weeds or rough vegetation. The battery powered front motor ensures optimum power transmission and weight distribution. For optimum handling, this model features a two-hand bike handle that is universally adjustable for comfort. Plus a high-quality harness and soft grip. RRP: £129.95.
The Dual Function
The Einhell CE-CP 18/180 Li E-Solo 18v Brushless cordless polishing and sanding machine offers ultimate freedom with its cordless operation. Suitable for jobs in the home, work place or garage alike, users can alternate between functions with one single tool. A large polishing disc with a diameter of 180mm enables speedy work or simply switch to a sanding disc with its hook and loop fastening system. Its Brushless motor is perfect for those more demanding tasks giving additional power and prolonging the battery life. Thanks to the electronic speed control via LCD display, enthusiasts can adjust the speed to each specific application easily – with just a glance. An ergonomic slim line handle for an optimum grip offers comfort and controlled handling. RRP: £119.95.
All of the above products are members of Einhell's Power X-Change family, for which Einhell produces a vast array of compatible products. For full information, visit the Einhell product pages here.
Commenting on the 2021 Einhell DIY range, Friedrich Holder, UK General Manager Sales and Marketing, commented, "Einhell has gone from strength to strength the past few years and we are giving the traditional top players a real run for their money in Germany. The time has come for us to reach new heights in 2021 and we are hitting the ground running with our competitively priced, award-winning varied DIY power tool range. We believe in each and every one of these tools and are committed to getting one of our batteries, and one or more of our tools, into as many households as possible – and what better time than Father's Day!"
Here's a Father's gift idea for hubby: FOUNDATIONS + SEXPECTATIONS + REALIZATIONS – Card Decks for Couples dearyoungmarriedcouple.com
Adam & Karissa www.dearyoungmarriedcouple.com
Company:- Wellness Inc. Marriage Counseling and Holistic Remedies for Relationships and Self
Here's a Father's gift idea for hubby:
Product Name: FOUNDATIONS + SEXPECTATIONS + REALIZATIONS – Card Decks for Couples
These were birthed out of marriage counseling — created by a coach-therapist team (@dearyoungmarriedcouple) who were looking for ways to help their couples become intimately connected. Couples take turns drawing a card from the deck and answering the question. You can also switch it up and guess what your partner's response would be to the question. Some couples use these card decks to get a mental map in their mind of their spouse's needs and preferences. Each deck is complete with 52 conversation cards that can be had all in one day or spaced out once per week over the year.
Price: $17.97 per deck
Amazon Links: FOUNDATIONS + SEXPECTATIONS + REALIZATIONS
Mojo is the hero gummy every dad needs, whether they are into gaming, working out or gardening.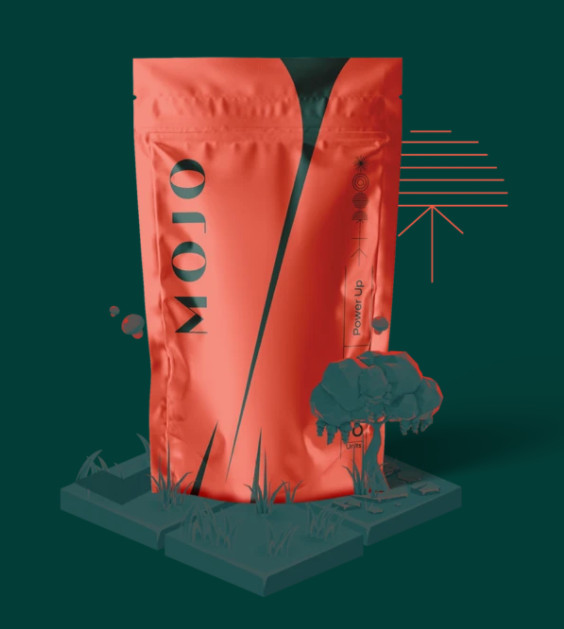 Within 30 minutes of taking a Mojo, flow state can be more easily achieved as energy levels will soar, followed by an afterglow of joy thanks to our proprietary mood boosters, along with a sustained increase in focus and overall productivity.
Mojo is engineered to optimize performance by harnessing the power of functional mushrooms and botanicals.
Mojo is currently available through mojogummy.gg for a cost of $7/3 pack or $20/10 pack.
A great last minute fathers day gift is one of our Jack Mason watches. We are currently running a promotion for fathers day and you get 15% off your order when you apply the discount. These watches are incredibly fashionable and very affordable. The link to our website is below and check us out!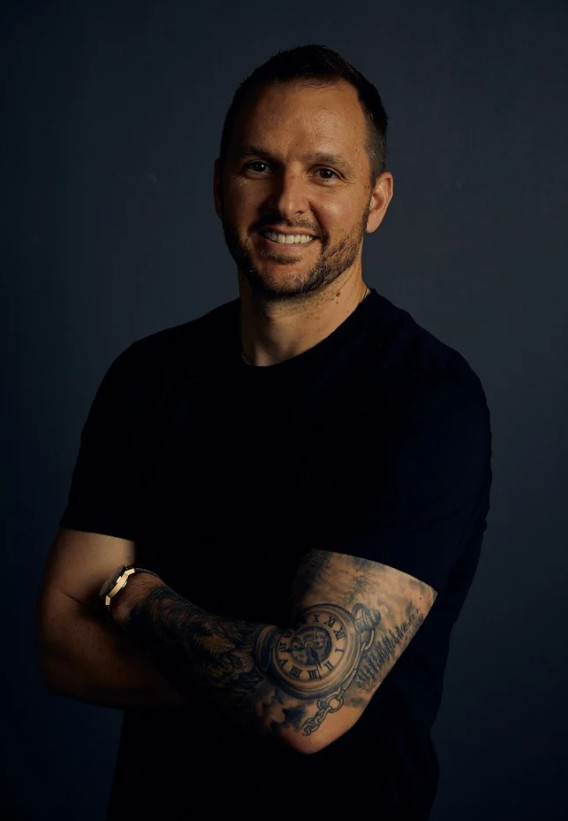 Who am I?
21 years experience in sales, management and operations including the last 8 years managing finances and 2 years managing marketing and ecommerce. Prior experience includes Store Management/Account Executive/District Manager/Regional Manager/Director of Stores/AGM. Job responsibilities included hiring/training key personnel, driving sales, new store openings, remodels, account management, gorilla marketing, and ground level logistics for mergers and acquisitions. Graduated from University of Louisiana at Monroe Fall of 2001.
Company Overview
It was January 19, 2015 when we put pen to paper and started sketching the first collection. We, of course, knew that we didn't have the luxury of depending on a recognizable brand name. The product had to speak for itself. Upon receiving the first prototypes, we were thrilled to see the product come to life! While the product was good enough to go to market, we knew there was room for more value. Every year since 2015, we have been taking steps to pump as much value into our watches as possible and we continue this practice today. How can the hardware be improved? How can comfort be improved? We push ourselves every day to keep raising the bar on the level of quality for our customers. We truly want you to get the best bang for your buck and exceed all expectations.
www.jackmasonbrand.com
What's a Father's Day BBQ without A&H Hotdogs?
Due to a surge in home-cooking during the pandemic, families across the country have converted to outdoor entertaining with a common theme in grilling. Since Father's Day is one of the top grilling days in America after the Fourth of July, what food should be on your grill this Father's Day?
This Father's Day, A&H Kosher Deli Provisions is your one-stop shop for traditional kosher delicacies. Founded back in 1954, A&H prides itself on putting family first. A&H understands the importance of having the best quality and service for all of its customers so that there is never a question when choosing them for your next barbecue.
Combining old German sausage recipes with the growing American tradition and demand for hot dogs, A&H is able to make a Father's Day meal to remember! A&H doesn't only make hot dogs, they have a variety of traditional kosher delicacies including pastrami, corned beef, salami, bologna, beef fry, and kishka.
Luxury aesthetic and cosmetic clinic, Mallucci London, have gift vouchers for one of their non-invasive skin treatments, HydraFacial, to offer for the occasion: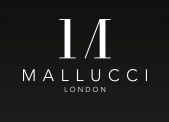 • HydraFacial – One of Hollywood's best loved treatments, known for giving a red-carpet glow with high-powered cleansing and exfoliation through a six-step process (lymphatic drainage, deep cleansing & exfoliation, chemical peel, extractions, hydration with a bespoke blend of antioxidants and LED light to stimulate collagen).
It features Vortex-Fusion technology which works to remove any impurities, then plumps pores with a personalised mix of skin-loving ingredients. The HydraFacial is designed for all skin types and entirely tailored to each client to achieve radiant and glowing skin.
In addition, Mallucci London have their Mallucci Man range which includes a non-invasive combination of facials, injectables and sculpting options available in their London, New York and Monaco packages.
www.mallucci-london.com
Indulgent bakes to charm this Father's Day
Avoid buying 'another pair of socks' this Father's Day and give the man-who-has-everything the gift of cake instead. Charming Bakery, praised for its beautifully packaged and deliciously decadent brownies and bakes, has revealed its top gift picks for dads.
Featuring hand-drawn designs from founder and fine artist, Julia Goldfinch, these delivered gifts deserve instant gratitude and leave a lasting impression. Shoppers can pick from four charming box designs including a cheetah, a fox and a dalmatian, together with the brand's signature goldfinches.
Freshly made to order, hampers can be tailored to suit vegan and gluten-free diets, with the option to add unique fine bone china mugs, teabags, coffee beans and even a bottle of bubbles. Available from CharmingBakery.co.uk for nationwide distribution and, just in case you can't eat it all, the cakes freeze well.
Daron Goldfinch, Director of Charming Bakery, comments: "With social distancing restrictions still in place this Father's Day, many of us may not be able to see our dads this year but want to spoil them. We're often left wracking our brains when it comes to buying presents for the most important men in our lives and play it safe with useful items such as socks! This year, we have made it simple and hand-picked gift hampers that will delight dads from the moment they open the box until they savour the very last crumb and beyond."
Charming Bakery's top picks for Father's Day
Bestsellers Brownie Box – £17
12 of Charming Bakery's top-selling flavours including Peanut Crunch, Salted Caramel and Raspberry Blondies. A greetings card is included as standard and there is an option to upgrade to a unique hand-designed cake tin or add the bakery's tea blend or house roasted coffee beans to your order.
Ginger Cake & Tin – £20
Traditionally made with crystallised and stem ginger, and a generous splash of ginger wine, this warmly spiced loaf cake is delivered with your choice of hand-designed cake tin – perfect for keeping any left overs fresh, although we doubt there'll be any! Decadent and deeply flavoured, this moreish sponge pairs wonderfully with a rich espresso or Americano, and there's even the option to add a bag of house roasted coffee beans to your order.
Charming Baker's Coffee Hamper – £50
Boxed in an originally designed pack, this hamper includes your selection of 12 brownies, a pound loaf cake of your choice, a 250g bag of house roast coffee and a fine bone china mug. Choose from cake flavours including Bakewell, Lemon & Blueberry or a Mini Egg chocolate sponge.
Quintessential Champagne Afternoon Tea – £100
For an extra special present, send your dad afternoon tea in a box. The hamper includes your preferred tea blend (15 teabags), a 75cl bottle of Champagne, a selection of 12 brownies and your choice of loaf cake together with a fine bone china mug and a cake tin featuring Julia Goldfinch's unique designs.
RUM-EMBER THE GOOD TIMES THIS FATHER'S DAY
The perfect gift with a purpose to show your Dad what he means to you!
www.hawksbillrum.co.uk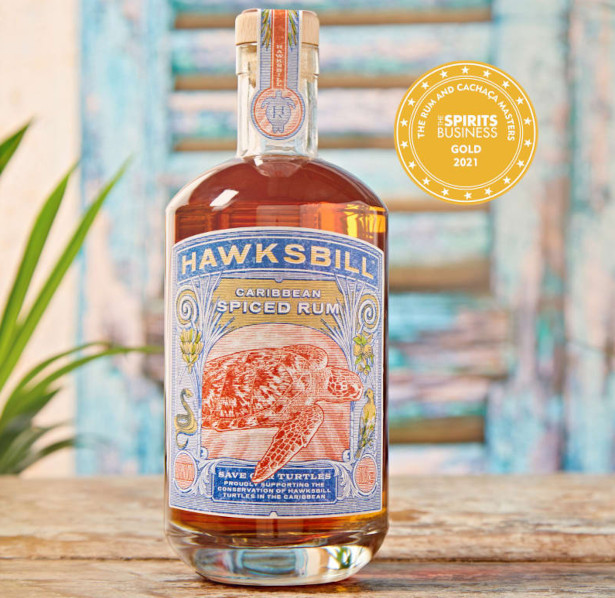 With Father's Day coming swiftly around the corner, the spotlight is on all the Dads who've made us who we are today. Perfect for at-home drinkers, what better way to spend Father's Day than with the best combination of Guyanan and Trinidadian rums?
Hawksbill Caribbean Spiced Rum, available from £23, is perfect for cocktail making, with a Sweet Vanilla taste that floats across the palate before a wave of nutmeg, cinnamon and raison breaks, allowing a hint of cardamom and sea salt to nestle on the taste buds.
Hawksbill Caribbean Spiced Rum is a gift that gives back. On top of its delicious taste, 10% of profits are donated to support turtle conservation projects in Barbados, protecting the Hawksbill turtle's natural habitat and safeguarding its future. Find out more about Hawksbill mission to save the turtles here > www.hawksbillrum.co.uk/save-our-turtles
Hawksbill is available directly from their website as well as Amazon, Master of Malt, Drink Supermarket, Drinks & Co and Spirit of Harrogate. RRP £23 (70cl bottle).
SHOW YOUR DAD HOW ITS DONE
For those planning on celebrating Father's Day together at home, why not let your Dad relax by picking up a bottle of Hawksbill and fixing him a drink, starting with their suggested classic, a sweet and zesty 'Hawksbill Old Fashioned'.
INGREDIENTS
• 50ml Hawksbill Caribbean Spiced Rum
• Half teaspoon demerara sugar
• 2 dashes orange bitters
• Splash of water
METHOD
Add the sugar, bitters and a splash of water in a small tumbler. Mix until the sugar dissolves. Fill your glass with ice and stir in Hawksbill Spiced Rum. Garnish with orange peel.
Dad might have the life advice, but Braun has the grooming device, so this Father's Day, turn to Braun as your trusted grooming gift of choice. Just like dad's advice, a Braun device is #BuiltToLast.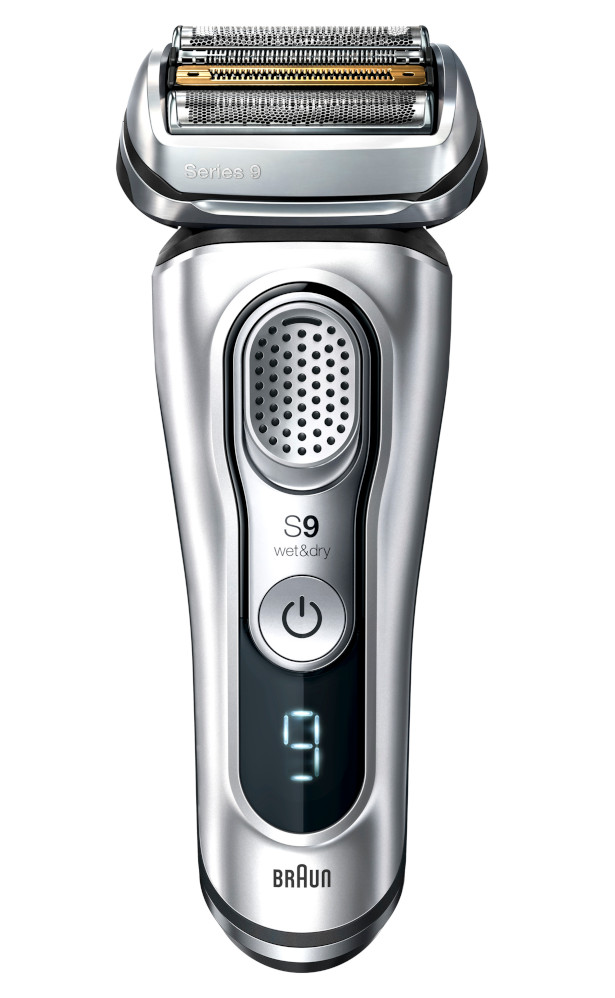 – BRAUN Series 5 50-B1200s
For those who like to switch things up…
The Series 5 is perfect for those Dads who like to vary their grooming style. The device features 3 Flexible Blades, that adapt to the contours of your face, and EasyClick, which allows you to upgrade your shaver with a range of different attachments, from a stubbler or beard trimmer to a body groomer.
– BRAUN Series 9 9390cc
For those who want the world's best…
The Series 9 is the world's most efficient electric shaver* and the go-to for Dads who want a perfect shave every time. Featuring 5 shaving elements to capture more hair in one stroke for a flawless shave, the Series 9 provides both a close and gentle shave without compromise. The electric razor uses sonic vibrations to glide over the skin and is also suitable for wet or dry shaving.
*Tested on 3-day beards, vs. leading products in the premium tier.
Details: www.braun.com/study-results
HONOR

• HONOR Band 6 – The HONOR Band 6 is equipped with a stunning 1.47-inch AMOLED display and packed full of health and fitness management functions with an outstanding 14-day battery life. The device is the perfect fusion of innovative style and exquisite technology, allowing users to keep better tabs on their mental and physical wellbeing, all within an accessible price tag of £44.99 on Amazon.
• HONOR MagicWatch 2 – The MagicWatch 2 series is HONOR's high-end smartwatch to help you track your SpO2 levels and monitor your heart rate during grueling workouts, perfect for those that have taken up running and new forms of at home fitness.
• HONOR MagicBook Pro – A powerful yet lightweight laptop to help creative professionals enhance productivity and boost creativity. The MagicBook Pro guarantees blistering data speeds when transferring files and stunning colour – perfect for viewing photos, movies and browsing the web. Why not treat yourself to quality entertainment with the latest updated version powered by Intel and watch some great home entertainment or join a family virtual quiz night. (RRP £849.99)
Facebook
The best way to connect with your loved ones – Portal
• Cost: Portal Mini is £129, Portal is £169 and Portal TV is £149.
• Available from: portal.facebook.com (Additional retailers include Amazon, Argos, Dixons, Harrods and Selfridges)
The ultimate VR experience – Oculus Quest 2
The Oculus Quest 2 is the ultimate entertainment present for your father this Father's Day. The wireless VR headset has an incredible host of content available from Beat Saber and Dance Central to The Climb and Vader Immortal (a famous father himself…)
• Cost: £399 (256GB)
• Available from: Amazon, Argos, Currys PC World, Harrods, Selfridges, John Lewis, GAME, Scan, or the Oculus store.
The Snuggy, £59.99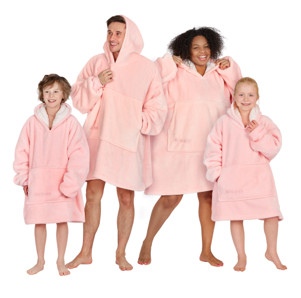 Adored by celebrities such as TOWIE's James Lock and Love Island's Alex Bowen, the Snuggy is an oversized hoodie that's super cosy and warm. It's ideal for throwing on when the temperature drops during summer evenings or for a family movie night – it even has a huge pocket to store your dad's favourite snacks!
Available in five different colours at www.snuggy.shop, and with options for adults (£59.99), children (£34.99) and even your canine companions (£22.99), its soft flannel fleece exterior and sherpa fleece interior make it the ultimate in cosy comfort.
44 Foods' Big Daddy Steak Meal for 2, £34
Cook up a storm with the delicious Big Daddy Steak Meal for 2. The bundle, which is only available for Father's Day, will include a porterhouse and a rib eye steak, potatoes, portobello mushrooms, large vine tomatoes and garlic and herb butter.
Launched in January 2021, 44 Foods is a collective of farmers and food producers who are passionate about ethically produced, fairly priced, sustainable food. Together, they supply fruit and veg, meat and dairy and larder essentials direct from their farms to your door – offering customers a fairer way to shop, and promising to pay producers and farmers a fair price.
Grace Stevens – How To Make This Father's Day Unforgettable
Dads are the silent strength behind our happy families.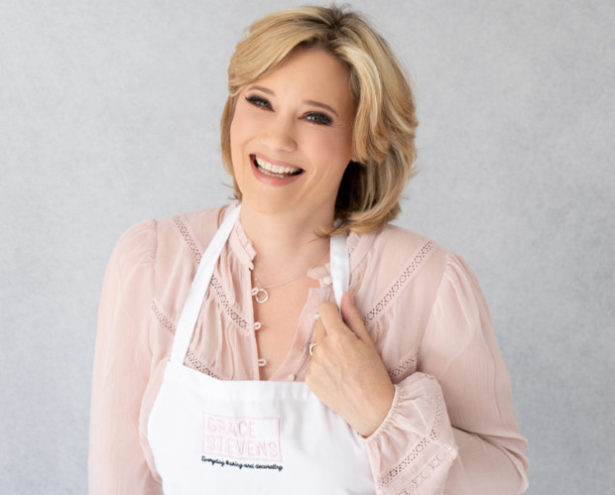 They are our everyday hero's, the first gentlemen we love and our eternal cheerleaders, bursting with pride over our smallest achievements. They teach us how to go through life with kindness and humour while patiently listening to our concerns and helping us solve our challenges. This Father's Day let's show our dads how much they mean to us, and spoil them rotten.
Grace Stevens – TV chef, cookbook author and mom of four – is heading for her 19th Father's Day and is here to share her top tips to making this Father's Day unforgettable.
Get Dad Excited
Part of what makes Father's Day so special is the excitement that builds up in my household. I treasure how my kids and I secretly whisper about our plans to make his favourite gooey chocolate brownies or deliberate over what to get him as we wander through the grocery store. Most of all, I love how excited my husband gets knowing that everyone just wants to spend the day with him. Planning ahead and dropping hints creates a wonderful suspense and excitement that makes for the best Dad's day.
Have An Adventure
An experience shared is treasured longer than any fancy gift. All fathers are different so put some thought into what would make your dads day. A family weekend away for the adventurous dad, tickets to the game for the sporty dad, his favourite lunch for the foodie dad or a day spent playing video games for the gamer dad, are all great ideas.
Make Him A Special Card
A handwritten card is heartfelt, genuine, and truly timeless. I remember making my dad a card every year that looked like a shirt and tie, and wrapping up lots of biltong to give him. If your dad has a classic dad joke he is known for, or a picture you know means a lot to him, add that in the card. It's the personal moments that make the best cards.
Make Food A Family Affair
Trying to keep quiet in the kitchen whilst making my husband his favourite homemade rusks, when we all know that he is pretending to sleep, is a tradition in my home. We love taking lots of family photos of the process and every year over our freshly baked rusks and steaming hot coffee my family looks back to see how we have all grown and how dad has changed. Chocolate and biltong are always right up there with rusks and nothing beats a great chocolate cake to commemorate and celebrate.
Dads themselves are the greatest gift to our lives. Although it would be impossible to express how grateful we are to them in one day, making their favourite foods and giving cards and hugs goes a long way. After all, spending time with our dads this Father's Day and letting them know how much they are loved is the greatest gift of all.
For these and many more delicious tried and true family recipes and her online tutorials, shop and live classes visit www.gracestevens.co.za or follow her on Grace_stevenschef or Facebook grace_stevenschef
BEANO FUN FOR THE YOUNG AT HEART
The perfect BLAMTASTIC Father's Day Gifts for Dads

• Beano release gifting range perfect for big kids and Beano fans this Father's Day
• From personalised editions of the iconic Beano and Dandy Annuals from the year of your choice, to a personalised book of wise words from the world's wildest boy, Dennis
• Step into the Beano archives with new and exclusive art prints to celebrate 70 years of Dennis and all the LOLZ from Beano over the years
• All available at shop.beano.com
GIFT THE BOOK OF WISE(ISH) WORDS FOR EVERYONE
• Exclusive from Beano & The Book of Everyone, a personalised book filled with cheeky wisdom to celebrate Dennis's 70th birthday.
• Full of stunning Beano illustrations all set to Dennis's Wise(ish) Words on life, it's the perfect Father's Day gift for mischievous dads.
• From £20.00 and available at shop.beano.com
GIFT A PERSONALISED BEANO ANNUAL
• The perfect gift for Dads old and new wanting to revisit their inner kid
• Birthday or anniversary – you can personalise the annual from the year of your choice
• Includes all your favourite characters and fun-filled comic strips from the original
• Only £24.99 and available at shop.beano.com
GIFT A PERSONALISED DANDY ANNUAL
• New for fans of the Dandy you can now purchase a Dandy Annual from a year of your choice for those wanting to give the gift of nostalgia this Father's Day
• Re-live the adventures of the much-loved characters from Desperate Dan to Korky the Cat, Beryl the Peril and Winker Watson
• Only £29.99 and available to order online at shop.beano.com
GIFT BEANO & DANDY CLASSIC COVERS
• 176-page hardback book celebrating British comic art from Beano and The Dandy
• Wonderful pages of comic covers over fifty years between 1937 and 1988
• Available for £19.99 on shop.beano.com
GIFT GOLF ACCESSORIES GIFT SET
• Golf enthusiasts can bring Beano fun to the golf course with the Beano Golf Accessories Gift Set
• Set includes: 2 golf balls, 1 ball market, 1 divot tool, 4 tees and 1 golf towel
• Only £19.99 and available on shop.beano.com
GIFT BEANO FROM THE ARCHIVE
• Iconic moments in the Beano's history available in high quality art prints
• Celebrate 70 years of Dennis with an adventure into the Beano archives
• Prints available in multiple sizes exclusively on shop.beano.com. Prices start from £39.99
When it comes to Fathers Day, it is always hard to find the perfect gift, but for the dad, that loves to carry everything or carry a few things, HEX has you covered. Hex makes bags for all sorts of lifestyles.
hexbrand.com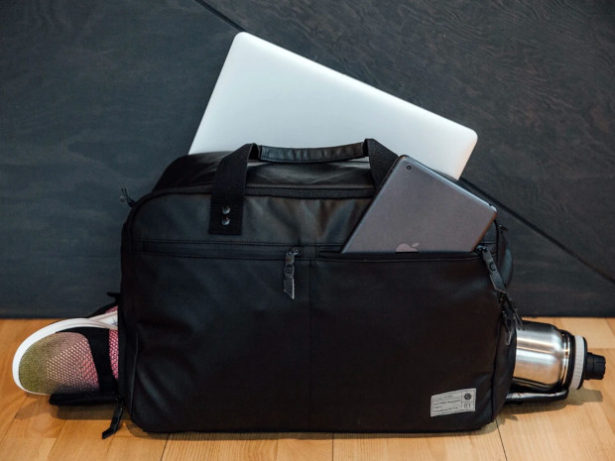 Best Bags For Fathers Day
When it comes to Fathers Day, it is always hard to find the perfect gift, but for the dad, that loves to carry everything or carry a few things, HEX has you covered. Hex makes bags for all sorts of lifestyles. Below you will find a few to choose from.
The Photographer
Hex Camera Bags Designed With Photographers For Photographers To Protect Their Camera Gear With Premium Textiles And An Eye Toward Style.
The Tech Dad
Our Technical Backpack is an engineering marvel. You can fit soooo much stuff in here! But it's how the bag is designed that makes the difference. Lets start with the heavy-duty, water-resistant shell featuring genuine Cordura® ballistic nylon. We also incorporated our antimicrobial technology right into the fabric which resists and repels up to 99% of harmful bacteria, mold, and fungus. How awesome is that to help with your travel hygiene!
The Geek Dad
At HEX, we are all about creativity and expression. In fact, our motto is "Equip The Creators." We are always looking to make people's lives better by focusing attention on often overlooked details or needs. We felt this was the case for the comic and art industry. Having a legendary artist like Jim Lee in your contact list helps a lot. As Jim explained his difficulties in traveling with his supplies, we all realized there was a need here. So we worked together to create the ultimate travel backpack for artists, The HEX x Jim Lee Artist Backpack.
The Fashion Dad
The Sneaker Duffel features a roomy center compartment for travel clothes and a padded and faux-fur-lined laptop pocket that will accommodate up to a 13″ laptop. The front boasts a quick access, padded tablet or phone pocket. The two side ends of the bag house the innovative sneaker pockets. Each of these is separately lined and there is a polyurethane divider incorporated which reduces odor travel from the shoe pockets into the main clothing compartment. Mesh sock pockets are also designed into these sneaker compartments and ventilation is provided through eyelets as well. Like all HEX products, the sneaker duffel uses heavy, surplus grade web strapping for durability. The bag comes with a detachable shoulder strap as well as two additional zipper pockets, an ID pocket, genuine leather zipper pulls, and luggage-style feet, to keep the bag up off the pavement when sitting.
thortful.com's new range of cards feature a number of garden and DIY themed cards!
The full range can be seen at: www.thortful.com/cards/fathers-day/garden
About thortful
thortful is an online greetings card marketplace, providing a platform for independent creatives to sell their designs from all over the globe. thortful pay their creators an industry-leading royalty rate each time one of their card designs are sold, as well as handling all production and customer queries, providing a quick and easy service for both customers and sellers.
By downloading the thortful app you'll have a wide selection of unique cards you won't find on the high street, ready to go in your pocket! Schedule your card deliveries, add your own handwritten messages and much more…..
Cause+Medic is an all-natural, unisex luxury skincare company that's committed to a greener, more sustainable skincare regime.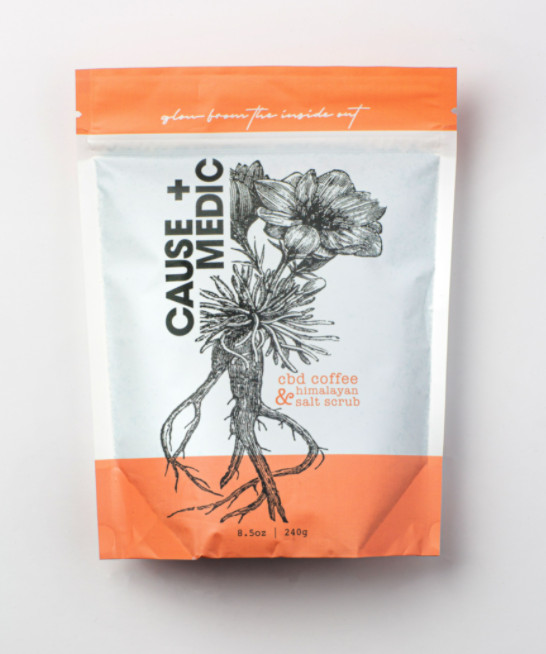 The brand partners exclusively with health clubs, the fitness industry, and high-end spas, to bring their award-winning CBD skincare line to market.
Unlike many other skincare brands, Cause+Medic is perfect for the everyday man. From your labor worker to the well-groomed executive – both with aches and pains, Cause+Medic delivers the healing properties of CBD all while beautifully enhancing skin health and radiance.
Products include body butters, scrubs, massage oils, and pain creams.
Ancient Posture.
"Check out our Father's Day gift ideas below: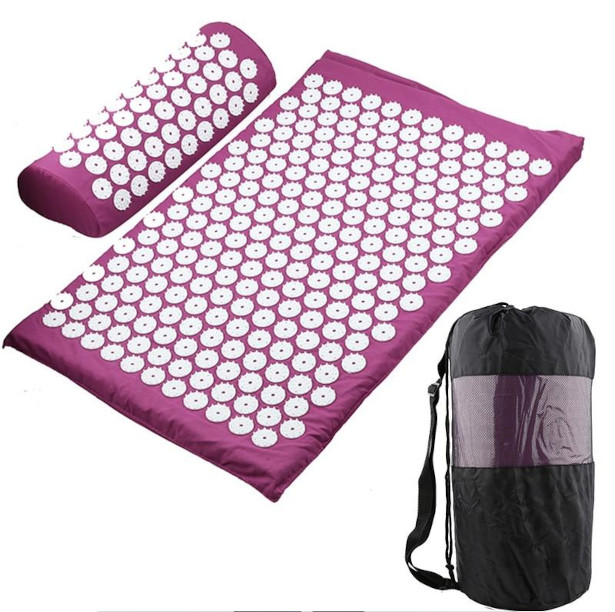 BackRelief Acupuncture Mathttps://ancientposture.com/products/massager-cushion-massage-yoga-mat-acupressure-relieve-stress-back-body-pain-spike-mat-acupuncture-matIf you want a Father's Day gift that promotes wellness, the BackRelief Acupuncture Mat is a great choice. The BackRelief Acupuncture Mat is perfect to help Dads relieve back and neck pain as well as promoting relaxation. It's great to use after a long day at the office to unwind and relieve muscle tension.Acupuncture mats are a time tested way to help relieve sore muscles, reduce headaches, tension and stress from the body without having to do anything more than just laying on them. Match this mat with the MediBack Memory Foam Pillow while watching tv, doing work, or anywhere to relax.MediBack Memory Foam Pillowhttps://ancientposture.com/products/mediback-memory-foam-pillowThe MediBack Memory Foam is the best choice for Father's Day gift to match with the BackRelief Acupuncture Mat.The MediBack Memory Foam pillow responds to the user's weight and keeps the spine in natural alignment and eases pressure on muscles, in the neck, shoulders, and lower back. Sleeping using the MediBack Memory Foam Pillow will improve sleep quality visible within the first week.Ancient Roman Neck Massagerhttps://ancientposture.com/products/ancient-roman-neck-massagerFor dads who don't have time or can't want to go for a massage, a walk, or to destress; the Ancient Roman Neck Massager is a perfect gift.It has 3D rotation kneading massage rollers in a U-Shaped Ergonomic design pillow perfect to use on neck, back, shoulder, legs, calf and foot."
Nathan Frederick, Product Director at Ancient Posture – https://ancientposture.com/
Bourbon Summer Cartoon Crisis
Formal Affair Navy Suit
See more @ :- beholdcrisis.com/collections/mens/products/copy-of-formal-affair-suit-in-navy
Price:$2,500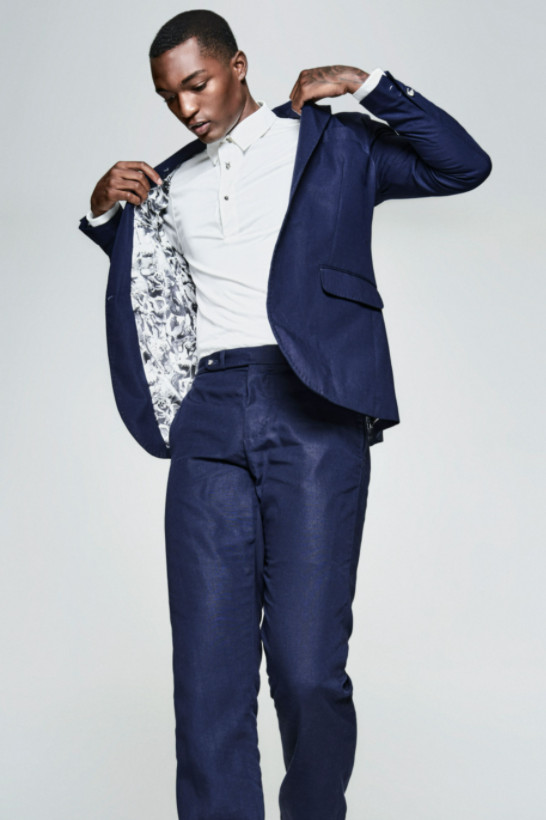 This sustainable suit is designed and manufactured in NYC's Garment District by local artisans and is made from a blend of Japanese linen and Tencel™ for lightness and comfort. The slim fit suit features high notched lapels, high double vents, high arm holes and functional cuffs with custom CRISIS! sterling silver studs. The interior features 100% 6A Mulberry silk printed with limited edition FORMAL AFFAIR artwork.

Johnnie Walker x Father's Day 2021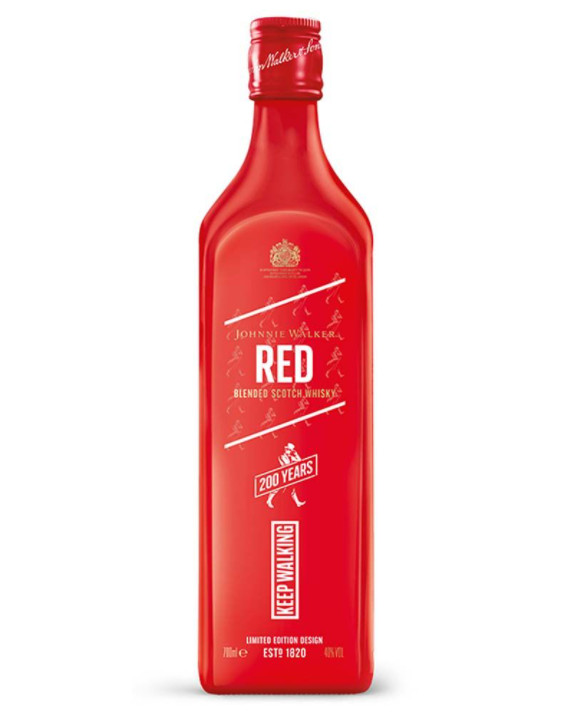 Whether he's a Scotch newcomer or a whisky expert, Johnnie Walker offers a range to suit every taste and budget, from perfectly balanced Black Label to sublimely smooth Blue Label – and now with personalised and engraved options, too. So even if you're (still) celebrating with dad virtually this year, you're guaranteed to find the perfect gift to send straight to his door.
Johnnie Walker Red Label: £23.99
The world's best-selling Scotch whisky combines up to 35 single malt and grain whiskies, including many of Scotland's most celebrated pours: Cardhu, Caol Ila, Cameronbridge and Teaninich. This versatile Scotch is made for mixing. If your Dad is a new whisky drinker or loves to make a whisky highball, this is the one for him.
Johnnie Walker Black Label: £30.49
With its iconic square bottle, any whisky-drinking dads will recognise this one straight away. A beautifully balanced blended Scotch, Johnnie Walker Black Label is crafted using single malt and grain whiskies drawn from the four corners of Scotland. Aged for 12 years to produce creamy notes of vanilla, toffee and dark fruits, with the uniquely smoky finish that Johnnie Walker is known for. This versatile whisky is great on its own, but it really comes to life in a highball serve. Accompany with lemonade, ginger ale or even a touch of elderflower to create a great tasting drink.
Johnnie Walker personalised label service: £29.99 (based on Black Label + postage and packaging)
And now with each purchase of Johnnie Walker Black, Double Black, Green and Gold Label bottles, you can use our personalised label service to add custom messages and images of your own. Simply choose to personalise your bottle at the checkout to make his gift one he'll never forget.
Johnnie Walker Gold Label Reserve: £48.49
A vibrant, stylish blended Scotch, Johnnie Walker Gold Label Reserve is crafted using whiskies chosen for their sweet, honeyed qualities and offers rich layers of vivid flavour in every drop. This whisky gives a perfect balance of flavours that brings something truly special to moments of celebration – what better way to celebrate Father's Day this year.
Johnnie Walker Blue Label: £195.49
For those among us with discerning dads, look no further than Johnnie Walker Blue Label – an 'unrivalled masterpiece', combining Scotland's rarest and most exceptional whiskies. An impossibly velvety combination of vanilla, honey and rose petals, with notes of hazelnut, sherry and dark chocolate. Signing off with a rich and luxuriously long finish that showcases Johnnie Walker's trademark smokiness in the most sophisticated way.
Johnnie Walker Blue Label engraving service: £145
(plus postage and packaging)
Our premium bottle engraving service is exclusive to Blue Label, adding a striking touch of sophistication to a present your dad will treasure long after it's finished. Make your gift of Johnnie Walker extra special with a beautifully engraved message. An extraordinary whisky for extraordinary dads.
Cocktail Porter Peak Season Highball Kit: £32.95
The Johnnie Walker Peak Season Highball Kit includes enough premium ingredients for four hand-crafted whisky highballs – with a recipe from multi-award-winning drinks pioneer, Ryan Chetiyawardana – as well as all the tools and instructions you'll need to make your own sustainable syrup at home. In an industry first, the box also doubles as a planter and contains organic raspberry seeds and potting soil for you to plant and regrow your own cocktail garnishes at home – for drinks you and dad can enjoy again and again, long after the first sip.
Blisslets: Helping Dad feel & look good!
myblisslets.com
Blisslets acupressure bracelets, the ultimate Father's Day gift for dads who love to travel, boat, or game.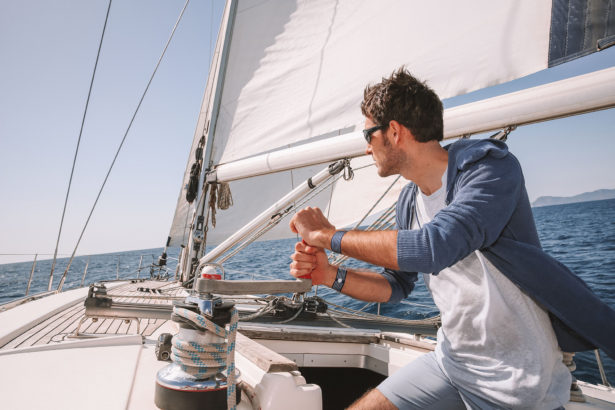 Nausea-relief bracelets have long been used by travelers to control motion sickness without side effects, but let's face it, the ugly and conspicuous options available in the past were always an embarrassment to wear. Enter Blisslets, the only stylish wristbands that provide discrete acupressure for fast, drug-free relief. Featuring guy-friendly designs, and soft, breathable materials that dry quickly, our just-released Hudson Duo Blisslets would be perfect for your list.
Using a proven, drug-free technique, Blisslets prevent and relieve nausea while going undercover as stylish accessories. They're effective for nausea from motion sickness, virtual reality, vertigo, migraines, chemotherapy, and more. Our brand-new Hudson Duo design retails for $28.99 per set at Blisslets.com.
Products from Very below for all types of dad.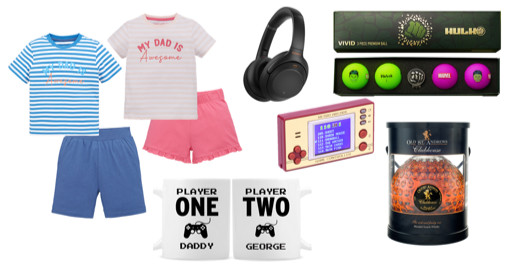 FOR THE GADGET GURU
As the weather warms up give Dad a gift that'll impress everyone within earshot with the Boom Box Touch Speaker (£24.99), perfect for easy wireless music playing wherever you go. Or, if you're after an audio device the neighbours might also appreciate, try some Sony WH-1000XMH3 Wireless Noise-Cancelling Headphones (£330), so Dad can rock out to his heart's content.
For the Dad-on-the-go, the Russell Hobbs Brew and Go Coffee Machine With Travel Cup (£37.99) is a perfect choice, so he can get up and out without having to worry about getting his caffeine fix. He might also enjoy a Pocket Retro Games Console with LCD Screen (£14.99) to inject a bit of fun into those morning commutes.
FOR THE GOLF LOVER
If your Dad likes golf, he'll love a Personalised Momento Company Personalised Golf Set (£14.99), as a thoughtful, sophisticated gift. Or, if he prefers a novelty option, try the Volvik Marvel Hulk 4 Ball & Marker Pack (£29.99), maybe it'll help him drive the ball further.
If Dad looks forward to a post-golf tipple, why not give him an OSA Fine Spirits Clubhouse Whisky 100cl Golf Ball (£39.99), a fun way of making whiskey as a Father's Day gift a bit more special.
FOR THE INSTAGRAM-DAD
Summer approaching doesn't mean we have to ditch pyjama days. Dad will love these matching Mini V by Very Boy's My Dad is Awesome Pyjamas (From £10) and Mini V by Very Girl's My Dad is Awesome Pyjamas (From £10) just as much as the kids will enjoy wearing them.
Dad can even get in on the fun, with these Very Man Expert Level Pyjamas (£25) and Mini V by Very Boy's Beginner Level Pyjamas (From £10), for all the father-child gaming duos. A Personalised Momento Company Personalised Gamers Mug Set (£16.49) is the perfect gift to top off this combo.
Full list of products:
• Boom Box Touch Speaker (£24.99)
• Sony WH-1000XMH3 Wireless Noise-Cancelling Headphones (£330)
• Russell Hobbs Brew and Go Coffee Machine With Travel Cup (£37.99)
• Pocket Retro Games Console with LCD Screen (£14.99)
• The Personalised Momento Company Personalised Golf Set (£14.99)
• Volvik Marvel Hulk 4 Ball & Marker Pack (£29.99)
• OSA Fine Spirits Clubhouse Whisky 100cl Golf Ball (£39.99)
• Mini V by Very Boy's My Dad is Awesome Pyjamas (From £10)
• Mini V by Very Girl's My Dad is Awesome Pyjamas (From £10)
• Very Man Expert Level Pyjamas (£25)
• Mini V by Very Boy's Beginner Level Pyjamas (From £10)
• The Personalised Momento Company Personalised Gamers Mug Set (£16.49)

Get the summer blockbuster movie theater experience in your living room with these soundbars!
Monoprice SB600 Dolby Atmos 5.1.2 Soundbar
This soundbar delivers a true and powerful Dolby Atmos home theater experience, with built-in Atmos height speakers on the soundbar, wireless surround speakers, and a wireless 8″ subwoofer.
MSRP: $499.99
Monoprice SB300 Virtual Dolby Atmos Soundbar
This Virtual Dolby Atmos® Soundbar delivers an expanded sound field for a terrific home theater experience! You'll hear things from every direction, even though you don't have speakers there.
MSRP: $179.99
Tech to help you hear those new lossless audio tracks with rich, studio-quality detail.
Monoprice BT-600ANC Noise Cancelling Headphones
Boasting Qualcomm® aptX™ HD Audio for crystal-clear, CD quality sound these headphones deliver incredible sound quality without breaking the bank. Advanced Active Noise Cancelling offers exceptional background noise reduction, while 40 hours of playback time means you can get through dozens of albums before needing a charge.
MSRP: $99.99
Monolith M-TWE True Wireless Earphones
Think premium sound quality comes at a high price tag? These true wireless earphones prove otherwise. At $99.99 these deliver excellent sound quality, hybrid active noise cancellation, touch control and more. And, you can dial in the listening experience to match the unique design of your ears using the SoundID app.
MSRP: $99.99
For upping your gameplay experience when the latest titles drop, regardless of what platform you prefer!
IOGEAR's Dock Pro 60 with Game+ Mode
This compact docking station is great for working from home and travelling… but also serves to get a desktop (KB+M) gaming experience from your Nintendo Switch.
MSRP: $79.95
Kaliber Gaming's KeyMander 2 Mobile
This clever device turns Android smartphones and tablets, iPhones, iPads, and Apple TVs into powerful gaming centers, supporting keyboard and mouse, and console controller gameplay for a more accurate experience than traditional mobile touch control. This highly-tunable adapter gives mobile gamers a competitive edge, similar to how having a faster PC or better graphics card would for desktop gamers.
MSRP: $99.95
And for those that actually want to get out and share their experiences with their fam, friends and followers.
UpStream Mobile Capture Adapter
This pocketable mobile live streaming capture adapter connects to your HDMI camera and uses a smartphone as a gateway to popular CDNs.
No matter where you go, you can livestream professionally. Compatible with most streaming software (OBS, Streamlabs, Xsplit, CameraFi, etc.)
MSRP: $149
FOR THE GADGET GURU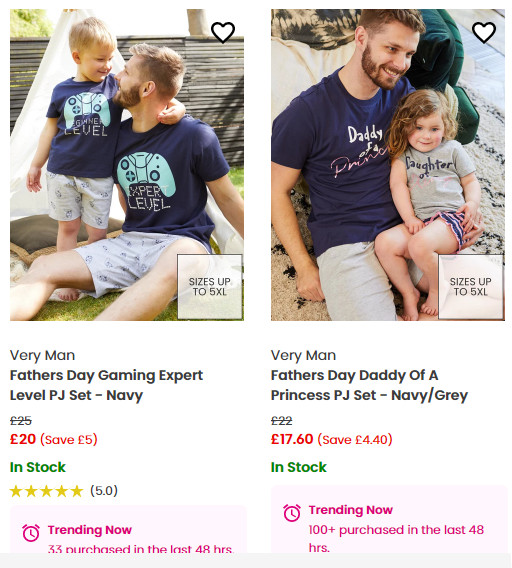 As the weather warms up give Dad a gift that'll impress everyone within earshot with the Boom Box Touch Speaker (£24.99), perfect for easy wireless music playing wherever you go. Or, if you're after an audio device the neighbours might also appreciate, try some Sony WH-1000XMH3 Wireless Noise-Cancelling Headphones (£330), so Dad can rock out to his heart's content.
For the Dad-on-the-go, the Russell Hobbs Brew and Go Coffee Machine With Travel Cup (£37.99) is a perfect choice, so he can get up and out without having to worry about getting his caffeine fix. He might also enjoy a Pocket Retro Games Console with LCD Screen (£14.99) to inject a bit of fun into those morning commutes.
FOR THE GOLF LOVER
If your Dad likes golf, he'll love a Personalised Momento Company Personalised Golf Set (£14.99), as a thoughtful, sophisticated gift. Or, if he prefers a novelty option, try the Volvik Marvel Hulk 4 Ball & Marker Pack (£29.99), maybe it'll help him drive the ball further.
If Dad looks forward to a post-golf tipple, why not give him an OSA Fine Spirits Clubhouse Whisky 100cl Golf Ball (£39.99), a fun way of making whiskey as a Father's Day gift a bit more special.
FOR THE INSTAGRAM-DAD
Summer approaching doesn't mean we have to ditch pyjama days. Dad will love these matching Mini V by Very Boy's My Dad is Awesome Pyjamas (From £10) and Mini V by Very Girl's My Dad is Awesome Pyjamas (From £10) just as much as the kids will enjoy wearing them.
Dad can even get in on the fun, with these Very Man Expert Level Pyjamas (£25) and Mini V by Very Boy's Beginner Level Pyjamas (From £10), for all the father-child gaming duos. A Personalised Momento Company Personalised Gamers Mug Set (£16.49) is the perfect gift to top off this combo.
Please find hi-res imagery on this link: https://we.tl/t-3E6VMiEJMe
Thanks,
Jade
Full list of products mentioned:
• Boom Box Touch Speaker (£24.99)
• Sony WH-1000XMH3 Wireless Noise-Cancelling Headphones (£330)
• Russell Hobbs Brew and Go Coffee Machine With Travel Cup (£37.99)
• Pocket Retro Games Console with LCD Screen (£14.99)
• The Personalised Momento Company Personalised Golf Set (£14.99)
• Volvik Marvel Hulk 4 Ball & Marker Pack (£29.99)
• OSA Fine Spirits Clubhouse Whisky 100cl Golf Ball (£39.99)
• Mini V by Very Boy's My Dad is Awesome Pyjamas (From £10)
• Mini V by Very Girl's My Dad is Awesome Pyjamas (From £10)
• Very Man Expert Level Pyjamas (£25)
• Mini V by Very Boy's Beginner Level Pyjamas (From £10)
• The Personalised Momento Company Personalised Gamers Mug Set (£16.49)
Interior arts brand called 1Wall, who specialise in wall hangings, prints and interior decorations.
A few products that would work great as fathers day gifts.
www.1wall.com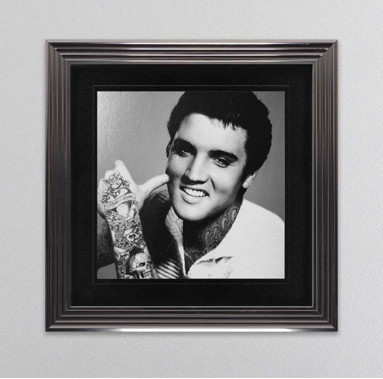 MAN CAVE MINI VINTAGE ROAD SIGN / STREET SIGN £30.00
We have a fantastic range of vintage MDF street signs, all hand finished and the Vintage Road Signs can be free standing or hung on the wall ( wall brackets included ) Finished in various styles such as Classic Black, Champagne Glitter, Silver Glitter, Grey or Pink, with different fonts to give the best choice for your perfect vintage street sign.
FLOAT LIKE A BUTTERFLY. STING LIKE A BEE MUHAMMAD ALI FRAMED WALL ART MADE IN THE UK FROM £96.99
Make your man cave The Greatest by putting this Muhammed Ali artwork on display! It's a modern paint splatter art piece hand-decorated with liquid glass. Ali's face floats between a butterfly and a bee in the graffiti-inspired design. Gift it to the legend in your life or treat your bachelor pad to some epic Ali street art.
THE KING ELVIS TATTOO FRAMED WALL ART | MADE IN THE UK FROM £96.99
Bring home The King himself with this striking modern wall art. It's Elvis as you've never seen him; the pose is a classic but those tattoos are totally new! This is a black and white portrait you'll be proud to have on display, whether that's in your man cave, living room or bedroom. Elvis Presley wall art never goes out of style uh-huh!
PERSONALISE YOUR OWN VINTAGE ROAD/STREET SIGN £50.00
Unfortunately Rugby based merchandise isn't as popular as football, but that doesn't mean you can't embellish one of these personalised signs with your local home team!
Made on a sturdy MDF base with 3D embossed lettering and brackets included!
LION KING OF THE JUNGLE FRAMED WALL ART £96.99
This made-to-order piece is hand embellished and comes with free delivery across mainland UK. There is perhaps no better way to show your dad the respect he believes he deserves!
Matt Clay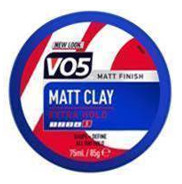 The ultimate tool for creating a short choppy look this Father's Day.
VO5 Matt Clay is ideal for creating sculpted texture with a choppy matt finish. It's is great for short cuts and easy to work in, adding texture and definition and giving you back control. Gives hair a matt, non-shiny look.
RRP: £4.39 (Superdrug)
Flexible Wax Spray
Give your hair the support it needs with the Flexible Wax Spray.
With a hold support of 4/5, the Flexible Wax Spray supports your style all day, without leaving it feeling crunchy or stiff.
Give your quiff a quick spritz first thing and the Flexible Wax Spray will see you through your Father's Day celebrations.
RRP: £4.39 (Superdrug)
Thickening Powder
Summer caps leaving your hair looking flat and lifeless?
VO5's Thickening Powder gives your hair the boost it needs. A quick shake through your roots, and the Thickening Powder will give you texture and instant volume, giving the appearance of thicker, fuller hair, and providing a good base for any solid style.
RRP: £4.39 (Superdrug)
Matt Rework Paste
The perfect one-shop tool for all your styling needs.
The Matt Rework Paste can be used on damp or dry hair and combines a matt finish with fully reworkable long lasting hold.
Use it straight out of the shower, for a look that will last all day, or give your hair a quick boost after work before you head to the celebrations.
RRP: £4.39 (Superdrug)
Mega Hold Styling Gel
Looking for a style that will stay put from Father's Day into June 21st celebrations?
VO5 Mega Hold Styling Gel for men offers 24hr extra strong control, capable of creating indestructible looks.
Its formula is armed with additional Aquascreen which means that your style will last even in very high humidity.
For maximum lift, apply the product to damp hair and then blow dry.
RRP: £3.29 (Superdrug)
British designed soundBuds2 from Cyrus Audio offer hi-fidelity sound from lightweight true-wireless earphones. The Cyrus soundBuds2 have a sleek modern design with capacitive touch controls. Their snug and stable fit, coupled with heavy-duty water resistance (IPX5), and Bluetooth connectivity also make the soundBuds2 an excellent match for exercise or listening at home with great sounding audio. For only £79.99
To buy – www.amazon.co.uk/Cyrus-soundBuds2-Wireless-Bluetooth-waterproof/dp/B08XB8LT5Q/
Cyrus Audio announce new soundBuds2 true wireless in-ear headphones at only £79.99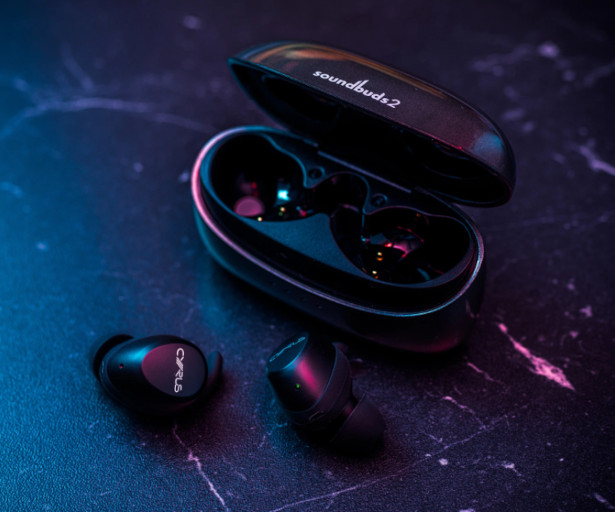 Cyrus Audio, a high-end British Hi-Fi manufacturer with nearly four decades of design and manufacturing experience, has launched the second-generation soundBuds2 in-ear headphones. Building upon the first iteration, Cyrus has dramatically improved on their soundBuds with a sleek modern design, improved larger drivers, longer battery life and capacitive touch controls, whilst retaining the original soundBuds' lightweight but durable construction and rock-solid Bluetooth connectivity.
Superior rhythm and clarity while answering calls or working out
Focused largely on their pristine, balanced sound quality and long-lasting comfort, the soundBuds2 are the ideal work-from-home headphones. They feature an impressive Bluetooth range of 10 metres and have a crystal-clear built-in microphone. You can easily move around the house (hands-free, of course) while you seamlessly switch between answering phone calls and listening to your favorite music.
The soundBuds2 design is outfitted with soft ear hooks, so you can listen comfortably for as long as you like. The snug and stable fit, coupled with heavy-duty water resistance (IPX5), also make the soundBuds2 an excellent match for sports and exercise. Whether you prefer to go to the gym or exercise outdoors, you won't have to worry about sweat or getting caught in the rain. Their "non fall out" fit making them almost impossible to lose.
Award-winning British audio engineering
The soundBuds2 offer a carefully balanced sound with a neutral tone and excellent dynamic range. Designed for audio enthusiasts who prefer to hear their music without artificial emphasis, they deliver a natural and insightful performance, in the compact size our modern lives demand. Higher-fidelity sound has been prioritized over 'signal processing', so they operate without the phasing artifacts of noise-cancellation.
Soundbuds2 come with an ergonomic, pocket-sized fast charging case with one hour rapid charge. Once charged, the soundBuds2 give five hours playing time, and the smart carrying case, another 15 hours of battery life in your pocket. In total the soundBuds2 offer an impressive 20 hours of listening. The headphones weigh just 4.3g each and are supplied with three different sized ear-tips to accommodate most ear sizes.
"Based on the success of the soundBuds, Cyrus listened to the wants and needs of their customers to design an even better in-ear headphone," said Simon Freethy, Managing Director of Cyrus. "We have retained the extremely light weight "fit and forget" design and a small case for "slip in your pocket" portability. Again, we have focused on combining this with superior audio and soundBuds2 are sonically a step up over the previous model. Auto pairing, new touch controls and increased battery life have all enhanced the ease of use. The one thing that has not changed is the price, making them even better value."
soundBuds2 will be available Q2 and sold on Amazon for £79.99/$119.
SoundBuds2 specs:
Bluetooth version: 5.0
Distance: 10 meters
Voice assistant ready
Water-resistant: IPX5
Speaker driver: 6mm
Impedance: 16 ohms
Frequency range: 20Hz-20KHz
Earphone playing / talk time: 5 hours
Charging case battery capacity: 5000mAh
Earphone battery capacity: 50mAh
Charges on the go: > 3 times
Total playing time: > 20 hours
LOVEBUG LAUNCHES A MOBILE APPLICATION DESIGNED AND PROVEN TO HELP FAMILIES THRIVE
Available Now on iPhone & Android App, Lovebug Helps Babies and Parents Get More Sleep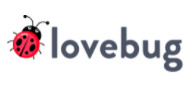 NAPLES, FL (May 27th, 2021) — Lovebug LLC is thrilled to announce the launch of Lovebug, a new mobile application designed and devoted to helping both babies and parents get more sleep. Using data-backed solutions, Lovebug establishes healthy sleep routines, navigates tricky sleep regressions, and provides parents daily support from certified sleep consultants for newborns and babies up to 36 months of age.
The Lovebug app is a baby sleep coach in your pocket. This is the first mobile application to offer personalized step-by-step guidance for a sleeping baby. You log and Lovebug offers solutions to your little one's sleep troubles. Some of the in-app features include an on-demand lesson library containing hundreds of short video lessons led by pediatric sleep consultants. In addition, the app will monitor your sleep log and deliver contextual video lessons when you need them. For example, if the app notices your baby is waking up before your desired wake time every morning, the app will deliver a short lesson to you on how to address this specific problem. In addition to contextual and on-demand video lessons, the Lovebug app includes a dynamic nap schedule. The Lovebug baby sleep schedule is the first of its kind. It adjusts hourly to guide parents through missed naps, a poor night's sleep, an accidental snooze in the car, or whatever else life might throw at you. With the Lovebug schedule, caretakers will never have to question when to put the baby down or if the baby is getting enough sleep again. Plus, the Lovebug schedule grows with each child's developing circadian rhythm and guides parents through regressions and nap transitions.
How does the Lovebug app work? First, you log. When the baby's sleep activity is logged, Lovebug keeps track of over 40 metrics. Together, these metrics provide clues to the baby's underlying sleep issues. Then, Lovebug analyzes. Our science-backed algorithm reviews baby's metrics and identifies the causes behind sleepless nights and short naps. Finally… solutions! The next morning, parents get an expert-led sleep lesson matching their baby's current issues. Each day is unique, just like your child.
"After completing my certification from the Family Sleep Institute, I started working with families of children aged four months to 5 years and offering newborn seminars," says Jenica Blechschmidt, Founder, CEO & Chief Sleep Consultant of Lovebug. "The #1 question parents ask always has to do with what time nap or bedtime should be. As sleep consultants and parents, we know that naps get missed, and some days babies wake way too early. We also know that the nap schedules update every month as sleep rhythms change. My clients had much more anxiety than I would like when following a schedule. This is why we created the first-of-its-kind Lovebug adaptive schedule." In the Lovebug schedule, parents finally have a tool to alleviate the anxiety around being perfect when it comes to nap and bedtimes. The start times for naps and bedtime will update hourly as you log your baby's sleep during the day. Caretakers never have to question what to do after a missed nap or a crummy night of sleep. "At Lovebug, we are all about showing how parenthood is messy, and that's ok," Jenica adds. "Together, we focus on how to adapt."
Lovebug has an experienced software team with unique knowledge. Jenica Blehcshcmidt, CEO, is a pediatric sleep consultant who has spent the last year using the Lovebug algorithm with families to help their children to sleep through the night and maintain a solid sleep schedule. Prior to starting Lovebug, Jenica was a Product Manager with a specialty for releasing new software product lines and revenue streams in workflow, automation, and productivity tools. A.P. Fritts, CTO, is a full-stack software engineer and engineering manager with broad experience working on automation systems, frontend applications, and backend API services. Erica Hutchinson, CMO (Chief Marketing/ Chief Mom Officer), comes from a background in medical device and pharmaceutical sales. Prior to joining Lovebug, Erica consulted private practices on enhancing sales through creative marketing and building broad digital communities. The team has worked together for 5+ years.
The Lovebug app is available for i0S and Android, for a monthly or yearly subscription. For a limited time, Lovebug is available at a discount of $24.99/month and $279.99/year after a 7-day free trial period. As an introductory bonus, Lovebug is offering one live 30-minute phone call with a certified sleep consultant per year in their monthly plan and four live 30-minute phone calls with a certified sleep consultant in their annual plan.
About Lovebug:
Lovebug is a baby sleep coach in your pocket built for parents of babies and toddlers. This mobile application guides parents through a personalized baby sleep plan. It includes just-in-time, expert-led video lessons for the first three years of life. The goal of the app is to improve a child's sleep and development which simultaneously improves the quality of life for parents. For more information, follow Lovebug on Instagram, Facebook or visit online at: www.getlovebug.com.
Cloud Nine: Memoirs of a Record Producer –
The New Candid Memoir by Richard Perry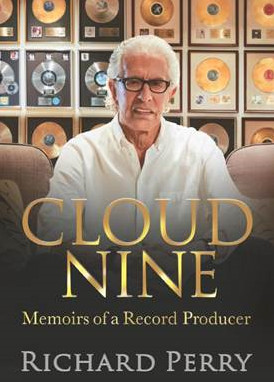 Cloud Nine: Memoirs of a Record Producer ©Redwood Publishing
Anyone who feels a connection to the best music of the last fifty years—and who doesn't?—will revel in this uniquely American success story. Even at a young age, Richard Perry knew that his destiny was to bring music into people's lives.
What he couldn't have dreamed was that his meteoric rise through the ranks of the music business would result in successful, ground-breaking, and award-winning collaborations. The Winner of a Special Merit Award from the Grammys has produced hits for legendary performers all of whom trusted him to shape the sound that made them great.
Richard's credits include:
Barbra Streisand: Stoney End
Carly Simon: You're So Vain, The Right Thing to Do, Mockingbird, Haven't Got Time for the Pain, Nobody Does it Better
Ringo Starr: No No Song, Oh My My, You're Sixteen, Photograph
Leo Sayer: When I Need Love, You Make Me Feel Like Dancing
Rod Stewart: Great American Songbook albums
Art Gartfunkel: Breakaway album (1975), Some Enchanted Evening (2006)
Pointer Sisters: Jump (for My Love), Slow Hand, Neutron Dance
Harry Nilsson: Without You, Coconut, Jump into the Fire, Spaceman, Remember (Christmas)
In this candid and page-turning memoir, Cloud Nine: Memoirs of a Record Producer, Perry transports us through his eventful life, from his childhood in Brooklyn, where he played in bands, starred in musicals, and witnessed the birth of rock 'n' roll; through his sometimes rocky but always thrilling climb up the music-business ladder; and finally, into the studios and personal lives of the many superstars who provide our most enduring soundtrack.
Throughout his story, Perry remains entertaining and fun-loving company, always awed by his own proximity to greatness and boundlessly enthusiastic about his contributions to the most beloved art form.
For more information and to purchase book, visit:
amazon.com/dp/1952106338/ref=cm_sw_em_r_mt_dp_6F0318WHJ12N9M0FHZEC
richardperrymusic.com

Indulge Dad this Father's Day with a Chocolate Sponge Cake & Chocolate Indulgence Loaf from Fatherson Bakery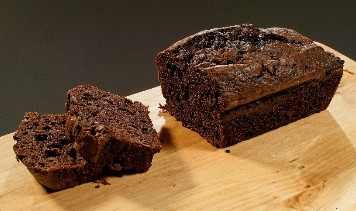 Taste the homemade, thanks to the Fatherson Artisan Bakers
If you're looking for something sweet and super indulgent this Father's Day, then look no further. To celebrate Father's Day, treat your dad to a delicious handmade hand-decorated Chocolate Sponge cake or Chocolate Indulgence loaf from Fatherson Bakery.
Award-winning and known for creating delicious food that is honestly made, Fatherson Bakery's Chocolate Sponge cake is available in-store including Spar, the Co-Op, Budgens, Nisa, Dobbies, Blue Dimond and hundreds of independent retailers and directly from www.fathersondirect.co.uk.
The Fatherson Bakery Chocolate Sponge & Chocolate Indulgence are beautifully handmade, and hand decorated. With lashings of chocolate and chocolate chips, makes this suitable for chocoholic Dads. Suitable for vegetarians. RRP: £6.50
Renowned for creating a 'taste of homemade' when it comes to bakery innovation, Fatherson Bakery uses 'best in class' quality ingredients that are all locally sourced. Lovingly made by Fatherson artisan bakers, with a tried and tested 'owned secret' recipe features fresh ingredients to replicate the same much-loved baking practices used in the home kitchen.
Deezer's HiFi tier is now free for three months (normally it's £14.99 per month) and might be a perfect gift for music loving dads for Father's Day.
www.deezer.com/us/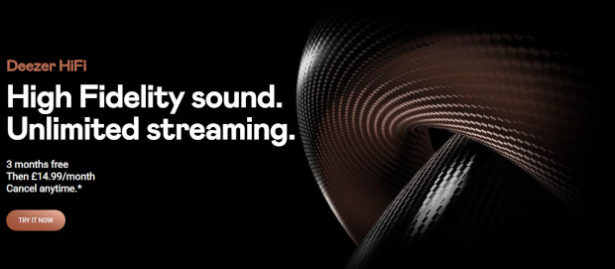 Do you have a music loving dad who lives and breathes music? Is he one of the people who can't get out of bed in the morning without blasting Queen in the bedroom? Does he have a carefully curated playlist for every occasion? Or is he the type to sit in his favourite chair with a pair of big headphones to enjoy his favorite album?
If this sounds like a dad you know, he will most likely have a set of fantastic speakers in his life, like Sonos, Bang & Olufsen and Google Home to name a few! One of the best ways to show that you care, is to help him get the best out of his audio with Deezer HiFi. The high quality streaming service even includes exclusive access to 360 by Deezer – a separate mobile app serving digitally remastered tracks to provide full surround sound.
So what is HiFi?
HiFi streaming is top sound quality in lossless FLAC audio, the kind you'd hear from a CD. It's the perfect format for high quality music because it offers the full range of frequencies that the human ear can hear, while still compressing the files enough not to use up all your data.
Deezer's HiFi plans include:
• Over 70 million 'high fidelity' tracks
• Access to the recently launched HiFi Room – an exclusively curated collection of the best HiFi content
• Regularly updated HiFi Gold playlist series – featuring HiFi listening recommendations from global megastars
• Dedicated customer service
• Thousands of professionally curated playlists of genres from all over the world
• Your personal Flow, an endless stream of music tailored exclusively to your preferences
You can sign-up your dad and get the first three months absolutely free. After that, it's £14.99 a month. So for just £45, you've bagged yourself a gift that's sure to remind them of you for at least half a year.
Something Different for Father's Day this Year
Sex-tech and wellness brand Satisfyer proposes a more sensual Father's Day
Following parenthood, many partners find their sex life is adversely affected, with 43% of men believing that their intimate relationships have worsened and 30% acknowledging that their sexual desire has decreased.[1] But fear not, Satisfyer is here to offer the perfect incentive to make this Father's Day extra special, with some gift suggestions that you can treat your man to for when the day is over and it's time to relax, alone or as a couple.
Megwyn White, Certified Clinical Sexologist and Director of Education at Satisfyer: "Pleasure products for men can help activate key contact points like the perineum, prostate, glans or frenulum. These areas are often overlooked due to common masturbation patterns. Men can discover new possibilities both in their games alone and as a couple. These products are tools that can reveal unprecedented desires so that man sees his own body as something infinitely powerful, especially when explored with curiosity and in search of new forms of stimulation."
To add some fun into Father's Day, Satisfyer recommends:
The Satisfyer Men Heat vibration is a unique penis vibrator, that combines a heat function with deep vibrations, to fully stimulate the penis with a soft silicone that's perfect for arousal and foreplay. RRP: £44.95
The Satisfyer Men Wand has flexible tabs that tightly wrap around the penis, combined with simultaneous stimulation of the glans, shaft and testicles, for ultimate satisfaction. With 50 exciting combinations of vibrations, the opportunities to unlock your full pleasure potential are endless. RRP: £44.95
Satisfyer's Double Joy is a gift for two, that takes the heat up a level for partnered sex through stimulation of the clitoris, G-spot and penis with its unique 'U' shape. The two powerful motors transmit unparalleled vibrations, with the option to create and save your own sequences by connecting to the Satisfyer Connect App. RRP: £35.95
The Satisfyer Royal One prolongs pleasure, so you can feel the Satisfyer effect for even longer. The soft and flexible ring adapts to all sizes and incorporates clitoral stimulation, meaning Father's Day can be a fun day for both partners. RRP: £26.95
For more information on products in the Satisfyer range please visit www.satisfyer.com