Khushi Kantha ('Happy Blanket') creates beautiful, vibrant, multi-purpose baby blankets, hand-stitched from ethically-sourced cotton and embroidered with empowerment by mothers in Bangladesh.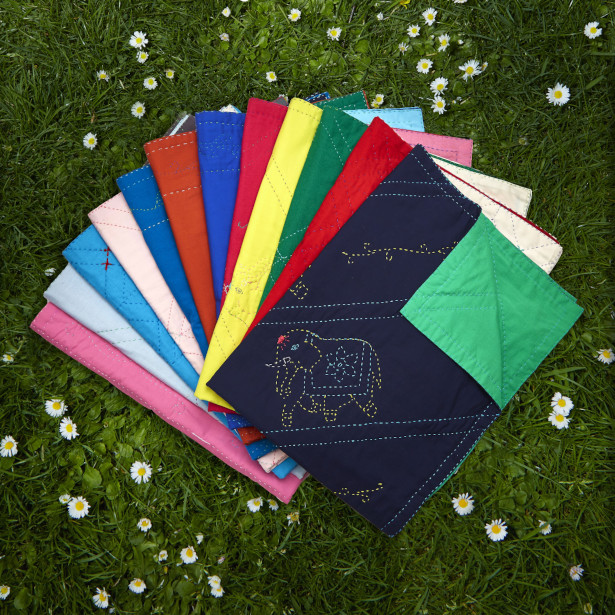 As practical as they are pretty, the blankets can be used for pretty much every item on a parents' daily to-do list. Besides being used in the nursery/pram, they can function as mini playmats both inside the home and on the go, as a breastfeeding cover or a sunshade, keep a little one snug in a sling, and even serve as a make-shift changing mat when the need arises! As your child grows up, they can snuggle on the sofa with a Khushi Kantha and use them in all sorts of imaginative play.
The exquisitely hand-crafted blankets are made to last. Instilled with the strength of the mothers who create them, a Khushi Kantha is designed to withstand the daily wear-and-tear of life with little ones and be treasured from child to child.
'Kantha'refers to the Bengali tradition of mothers repurposing their old cotton saris to create ultra-soft, multi-layered blankets for their babies.
Khushi Kantha is reworking the 'kantha' approach to meet global hygiene and safety standards, while retaining the principles of 'reclaim-repurpose-reuse', by collaborating with sustainability-minded members of the Bangladeshi garments industry to rescue 'deadstock' fabric and use it for the inside layers of their blankets. The outside layers are made from traditional handloom fabric, dyed using certified colourfast natural dyes.
Handmade with love and taking up to 20 hours to stitch, each blanket is totally unique: you can choose your favourite embroidery design and colourways.
Khushi Kantha is a social enterprise, building better futures for the next generation – each blanket sold helps a struggling mother to provide for her children with dignity.
You can order here: khushikantha/buyablanket, and follow Khushi Kantha on Instagram @khushikantha.
Take a peek at the brand new Hunny Bunny Stacker from Taf Toys.
This wonderfully colourful stacker is the perfect toy for little ones 9 months and above, with captivating stacker rings that are beautifully designed with bold patterns and block colours. The handles on the rings are very easy to grab and play with, and the base ring contains swirling beads to excite your child whilst they play. This fascinating toy is also accompanied by a friendly bunny character, which can develop your baby's emotional intelligence, motor skills and cognitive development.
www.jojomamanbebe.co.uk/taf-toys-hunny-bunny-stacker-e6662.html
Best Easter Activities for Family & Friends
EASTER – FOOD & DRINK
ALTERNATIVE CHOCOLATE GIFTS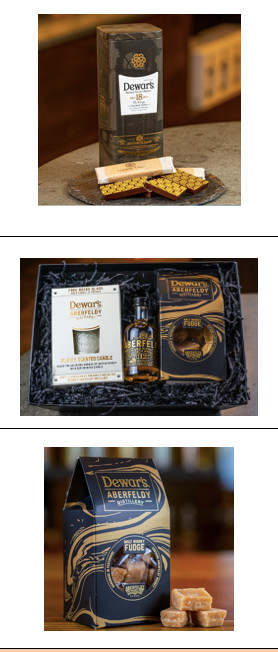 DEWAR'S 18 YEAR OLD CHOCOLATE PAIRING KIT
£39
DEWAR'S ABERFELDY DISTILLERY ONLINE SHOP
Enjoy the Easter bank holiday with a handcrafted rare whisky (Dewar's 18) with 3 bars of artisan chocolate from Charlotte Flower's.
A guided video with Brand Ambassador, Gary Ross, details the flavours and how the different flavour profiles match perfectly!
Imagery HERE
ABERFELDY INDULGENCE GIFT SET
£26
DEWAR'S ABERFELDY DISTILLERY ONLINE SHOP
A unique gift for whisky lovers with creamy, handmade whisky fudge, a bottle of Aberfeldy 12 and a smoky candle set in a reusable rocks glass.
Imagery HERE
ABERFELDY WHISKY FUDGE
£5
DEWAR'S ABERFELDY DISTILLERY ONLINE SHOP
Our best seller for good reason. An indulgent mix of creamy fudge and Aberfeldy single malt Scotch whisky, ideal for those with a sweet tooth.
Imagery HERE
ACTIVITIES
VIRTUAL TOUR & TASTING
£30 for 1-2 people
March – Wed 31st at 5-6PM
April –Easter (3rd) at 3-4PM + Fri 9th / Sat 10th / Sat 17th / Sat 24th
May –Sat 8th / Sat 8th / Sat 15th at 3-4PM
BOMBAY SAPPHIRE DISTILLERY
Get a sneak peek behind one of the Britain's top distilleries and learn how the world famous BOMBAY SAPPHIRE is produced with a guided tour and cocktail kit for everything you need to make two gin and tonics and The Laverstoke cocktail.
Imagery HERE
VIRTUAL GIN COCKAIL MASTERCLASS
£50 for 1-2 people
April – Easter (2nd + 3rd) + Fri 9th / Sat 10th / Sat 17th / Sat 24th
May – Sat 1st / Sat 8th / Sat 15th
5-6PM
BOMBAY SAPPHIRE DISTILLERY
An interactive virtual session learning the tricks of the trade while making some delicious cocktails from home with a kit sent direct to your door.
Cocktails featured: Tom Collins, Leggero Martini and a twist on the classic Cosmopolitan – Gin Cosmo.
Go All Natural is offering 10% off first orders and *free delivery ahead of the Easter Weekend.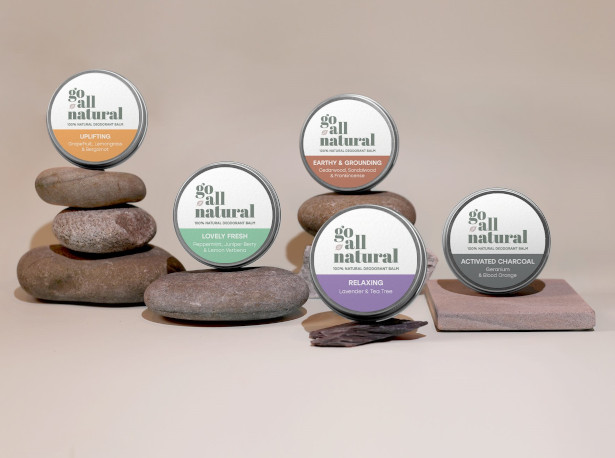 Go All Natural is a lifestyle beauty brand created by Julia Jordan and her twin daughters. The brand was born out of a personal skincare journey and their passion for creating a line of skin-loving, cruelty-free, natural products.
The deodorant balms are designed to offer a clean, safe and effective aluminium and paraben and sulfate-free formula to neutralise body odour and keep you fresh all day. The debut range includes balms to evoke a sense of wellness and rejuvenation which you can find here.
*Free delivery only applies to UK orders. Go All Natural is an online-only, direct to customer brand, offering worldwide shipping.
From Dr. Oetker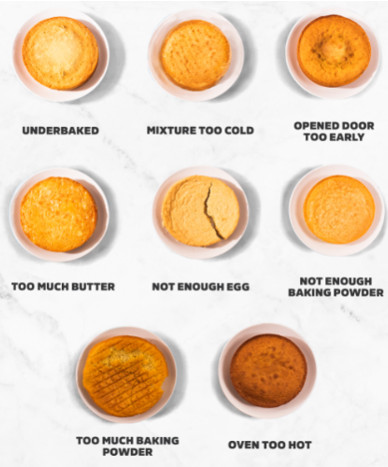 As the Easter holidays approach, the term 'what can I bake' has seen an 80% increase according to Google Search Trends. Thanks to Megan Markle, Lemon Cake is also on everyone's radar again (move over banana bread).
But what if your baking just never goes to plan despite your best-laid plans? To avoid a baking fail this Easter, the experts at Dr. Oetker have revealed the most asked cake conundrums over the last year:
1. Why did my cake sink? – 81,180 searches
2. Why did my cake not rise? – 13,350 searches
3. Why did my cake crack? – 12,910 searches
4. Why is my cake crumbly? – 11,570 searches
5. Why is my cake dense? – 7,010 searches
6. Why is my cake dry? – 5,400 searches
7. Why is my cake not cooked in the middle? – 5,400 searches
8. Why is my cake sticky? – 2,050 searches
9. Why is my cake greasy? – 1,710 searches
10. Why do cakes shrink after baking? – 1,690 searches
We've then answered each question in this handy new guide
To identify the areas that home bakers struggle with the most, we trawled through Google search data and found the most asked questions around the topic of baking cakes. We then made 8 cakes using exact same recipe but tweaking each slightly to recreate those undesirable outcomes.
Queries like 'why did my cake sink?' and 'why is my cake dry?' are easily answered in this expert visual guide. From adding too much flour to not enough sugar, it's easy to perfect your cake bake and diagnose where you might have gone wrong by matching up your baking attempt to the photos.
With the baking essentials covered, you can give this showstopper Speckled Easter Egg Cake recipe a go and impress all the family.
JUICI JERK IS DELIVERING EASTER TO YOUR DOORSTEP WITH A TRADITIONAL JAMAICAN FEAST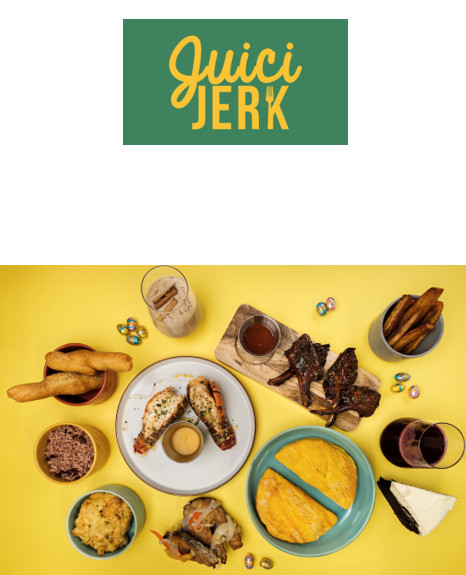 THURSDAY 18TH MARCH 2021 – London's new age Caribbean kitchen and street food pop-up, Juici Jerk is bringing spring-like joy to homes across the UK with its brand-new Easter Weekend meal kits, available today for nationwide delivery and collection at its Tooting kitchen.
The UK's 'stay at home' rules are set to be lifted on 31st March, however the Easter holidays are going to look a little different this year as other lockdown restrictions affect celebrations. But despite all of the uncertainty around Easter, families and households across the UK can enjoy not only a delicious cook-at-home Caribbean meal for Easter Sunday, but for Good Friday too, as part of Juici Jerk's Easter weekend meal kit.
With its already-popular classic Caribbean DIY meal kits, Juici Jerk once again demonstrates its innovation and resilience with the launch of its Jamaican-style Easter Weekend meal kits, made to feed either two or four people. Easter is widely celebrated in Caribbean culture – sometimes even considered a bigger occasion than Christmas, and traditional Jamaican Easter food such as steamed fish reflects the country's rich heritage.
Boasting restaurant-quality ingredients and an incredibly tasty menu, Juici Jerk's Easter Weekend meal kits contain enough food to celebrate the entire weekend, featuring an Island tradition with its Jamaican Escovitch-style fish for 'Good Friday' and a meat-based dish with its Jerk BBQ Lamb Chops for 'Easter Sunday', making the ultimate family feast. The meal kit includes the following:
1. Starter – Assortment of Jamaican Patties, Garlic Butter Lobster Tails
2. Main – Jerk BBQ Lamb Chops, Red Snapper FIlet; cooked Jamaican Escovitch-style
3. Sides – Festivals, Macaroni Cheese, Rice & Peas, Plantain
4. Drinks – Sorrel & Ginger Punch, Guinness Punch
5. Dessert – Chocolate & Guinness Cake, Pack of Mini Easter Eggs
Each box comes with a menu, easy to follow step-by-step instructions with a full set of ingredients so that you can cook at home stress-free. Juici Jerk presents a new age taste of the Caribbean, by combining the Founders' British & West-Indian heritage and offering a modern approach to the traditional cuisine with feel-good energy.
Launching today, Juici Jerk's Easter Weekend meal kits are available for nationwide delivery (pre-orders only) via the website here from £95 per box for two people or £180 to feed four people, plus £5 for delivery. The cut-off date for orders will be Tuesday 30th March to receive your kit in time for Easter weekend. All meal kits will arrive on Friday 2nd April, but can also be collected directly from Juici Jerk's Tooting kitchen. Visit www.juicijerk.com/shop for more information.
Check out this cute Easter tin! Even better, it has Gin in it.
Meet the Easter Limited Edition 'Gin in a Tin' at BuyBritain.com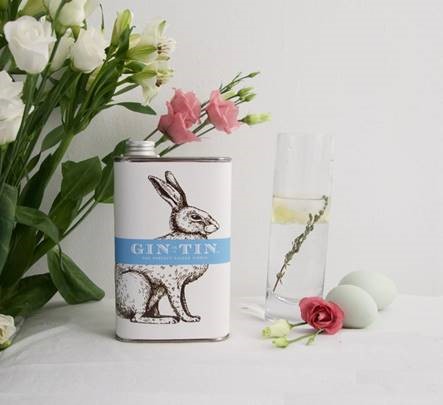 Using classic dry botanicals 'The Perfect Easter Tipple For 2021' is ideal for a dry martini or G&T. It has distinctive notes of coriander, lemon peel and cardamom, as well as many other botanicals centred around juniper berries to create the ultimate refreshing taste. It is a smooth crisp gin with juniper at the forefront, citrus notes of lemon and orange, finished with subtle notes of cardamom.
Perfect for a pre or post Easter Sunday lunch cocktail. Or both!
Serving Suggestion: Serve over ice with tonic and garnish with pink grapefruit.
Available at BuyBritain.com for just £35 in a beautiful, bespoke, limited edition Easter tin, with Gin in a Tin rabbit or cockerel mascot adorning the front.
The url to use is https://buybritain.com/shop/collection/the-easter-collection/. HI RES image here. Check out the full Easter collection from Buy Britain
As Easter is just around the corner and spring flowers are blooming, online flower delivery service, Flowercard, has just launched its new Easter range for 2021.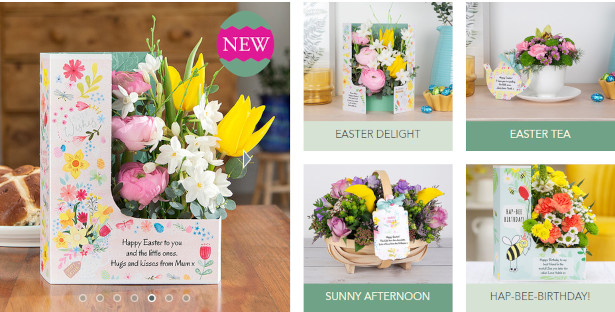 With springtime arrangements starting from £24, Flowercard have made it easy to send a floral hug to the special people in your life this Easter.
www.flowercard.co.uk/categories/easter
Flowercard's Top 5 picks:
Bunny's Blooms – £55 www.flowercard.co.uk/products/bunny-s-blooms
• This impressive trug bursting with cerise spray roses, elegant veronicas and pops of lemon hypericum is sure to put a smile on your loved one's face!
Sunny Afternoon – £50 www.flowercard.co.uk/products/sunny-afternoon
• Reminiscent of a beautiful sunny afternoon, this trug is brimming with vibrant yellow calla lilies, pink nightingale roses and lilac freesias.
Springtime Sun – £50 www.flowercard.co.uk/products/springtime-sun
• Send some Easter sunshine with this lovely trug featuring an array of purple tulips, blue hyacinths and bursts of yellow ranunculus.
Pastel Posy – £28 www.flowercard.co.uk/products/pastel-posy
• This pastel springtime teacup holds pretty pink spray roses, white chrysanthemums and delicate lilac limonium for a unique gift that's perfect for tea lovers.
Spring Blossom – £24 www.flowercard.co.uk/products/spring-blossom
• A Flowercard classic, this beautifully illustrated card makes an Easter gift to remember, filled with elegant paperwhite narcissus, sweet pink ranunculus and yellow tulips.
You can view Flowercard's full Easter range here.
Each flowercard can be personalised with a bespoke message.
For delivery before Easter, order by 4pm on Tuesday 30th March if you're choosing 1st class delivery, and by 4pm on Wednesday 31st if you select the next day delivery option. Please note there are no deliveries on Good Friday or Easter Sunday.
Spruce up your new-build garden this Easter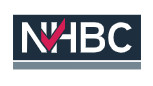 If you've recently moved into a new-build home, you'll have a garden that is a completely blank canvas for you to create your perfect outdoor space. With spring finally here and with many people still based at home for the next little while, it's the perfect time to start!
You may already have newly laid lawn or some paving and have started to think about the type of plants or trees you would like for your dream garden. But there's also plenty of other matters to consider.
Giles Willson, Standards and Policy Manager at NHBC, the UK's leading warranty and insurance provider for new homes explains: "We know that despite the continued impact of the pandemic, confidence in the housing market, particularly for newly-built homes, has remained strong. With many people deciding now is the time to move to a new home and in many cases relocating to somewhere more rural*, it's wise to think about the small steps that could make a big difference to your outside area if you are planning on, or have just moved."
Read on for some practical tips to help you make the most of your new garden at your new home:
• With remote working now more common-place, most of us are looking for ways to get some much-needed peace and quiet – or a change of scene – when working from home. A garden office provides a dedicated space to concentrate on work in a productive and inspiring setting, while also providing outdoor space for family and friends, so take extra care examining garden / outdoor dimensions and sightlines.
• In clay soil, plant trees well away from your home. Find out how tall the mature tree will be and make sure it is positioned at least three quarters of this distance from the house. The NHBC Foundation Depth Calculator App has a tree library which provides the mature height of the tree you are considering to plant. https://www.nhbc.co.uk/builders/products-and-services/techzone/mobile-applications
• The level of soil around your home should be kept below the damp proof course (generally 150mm or two brick courses). Paths should also generally be kept around 150mm or two brick courses below the damp proof course, except where these have been designed to provide level access into the home. If you are not sure where the damp proof course is, ask your home builder to show you. Where air bricks, permanent ventilators or perpend vents are provided, they should not be blocked or covered by soil or paving.
• If you're planning to grow your own fruit – a favourite lockdown pastime of course, order your fruit trees as soon as you can to plant before summer, and continue planting trees and shrubs while they are still dormant.
• High water demand trees should be planted no closer to the home than one-and-a-quarter times the mature height. High water demand trees include elm, eucalyptus, oak, poplar, willow and some common cypress species.
• Avoid planting climbers such as Ivy and Virginia Creeper against house walls, as they hold on using suckers, twining tendrils or aerial roots which could damage mortar and may cause damp. Plant these at least three metres away from your home.
• Allow enough room for trunks and large roots to grow safely. Be particularly careful if planting near drains or lightweight structures.
• Although you do not need to, when planting new trees in your garden that will also be near you neighbour's house, be considerate and ask your neighbour if this is ok. As you could be liable for the cost of repair if the trees you plant cause damage to their home.
• Regular pruning of fast growing, thirsty trees such as Cypress Leyland, will help to reduce the amount of water taken from the soil.
• Inspection chambers and rodding eyes are there to provide access to the drainage system below ground so that blockages can be cleared. It's important these are not covered by soil, turf or paving. Ask your home builder for further information regarding this.
• And last of all, although the UK is fortunate to have plenty of rain, do ensure trees and shrubs are watered sufficiently to give them a good start in life especially those that maybe sheltered by other structures. If you haven't got one already, consider purchasing a water butt ready for the summer. Rainwater is particularly useful for watering acid-loving, ericaceous plants as opposed to tap water which is often slightly alkaline.
Further advice for homeowners on property maintenance and other issues can be found in NHBC's useful publication, A Guide to your new home – a practical guide to looking after your new home, freely available at www.nhbc.co.uk/homeowners.
SPRING CLEAN YOUR SLEEP THIS APRIL
SLEEP EXPERTS AT SILENTNIGHT OUTLINE THEIR TIPS AND TRICKS TO REFRESH YOUR SLEEP ROUTINE AS THE SEASON CHANGES
DISCOVER THE HYGIENE HACK THAT PROVES IF A PILLOW IS PAST ITS USE BY DATE

Now that spring has sprung, there's no better time to consider sprucing up your sleep routine. You may be suffering from disturbed sleep on the regular, or you may not even realise your slumber isn't at its optimum level after a year of lockdown restrictions.
Luckily, Silentnight's sleep experts are here to help either way. The prognosis may be pongy pillows, too high a tog, too much tech use before bed, the unwelcome hayfever season, or maybe your bedding is simply past its use by date.
The sleep experts at Silentnight have outlined their tips and tricks for a clean and comfortable spring night's sleep below:
1. Do the pillow fold test
There's a sure-fire way to check whether or not your pillow is able to support you while you sleep. Simply fold your pillow in half and place a trainer on top; if the pillow doesn't spring back, it's likely lost its mojo and won't be giving sufficient support to the neck and spine. This can not only ruin slumber but can also create long-lasting pain that irritates and discomforts whether awake or asleep.
2. Swap out your pillows every two years
65% of people change their pillows every two years or less*, which is the recommended lifespan for a pillow to provide the correct support. By swapping out your old pillow after two years, not only are you saying goodbye to the dustmites and bacteria that it was harboring, your new pillow will be freshly plumped for a carefree night's sleep.
3. Wash your current bedding at 60 degrees
Make sure you wash your pillow and duvets every two to three months, as leaving your bedding unwashed can result in one-third of your pillow's weight being made up of dead skin, bugs or dust mites**. Silentnight's Superwash Range is fully machine washable, making it convenient for regular washing. Wash at a temperature of 60 degrees to kill all harmful bacteria and ensure your pillow and duvet are rid of any nasties.
4. Invest in products that have anti-allergy and anti-bacterial properties
As hayfever season looms, opt for bedding and pillows that offer anti-allergy and anti-bacterial protection and look for the British Allergy Foundation stamp of approval when doing so. Silentnight's Anti-Allergy Pillows are filled with anti-allergy hollowfibre that self-cleans to actively protect against bacteria and dust mites. This helps to prevent allergies that may already be aggravated by hayfever, and keeps your pillows feeling fresh and clean.
5. Switch your tog with the seasons
Smart sleepers never have to worry about being too hot or cold in the night, as they alternate between different tog levels for their duvet throughout the year. When spring rolls around, consider changing your duvet to a lighter 4.5 or 7.5 tog to get a cool night's sleep on warm evenings.
Sally Bonser, Head of Marketing at Comfy Group, said: "Many Brits are in the habit of spring cleaning their homes and their wardrobes, and now more and more people are also realising the benefits of spring cleaning their sleep with the change in season. The connection between our sleep and our health is undeniable which is why we're encouraging people to follow these tips in order to get the best night's sleep possible.
"85%* of us suffer from sleep disturbance as a result of being the wrong temperature, and don't realise a quick fix is to switch out higher tog duvets for lower ones and vice versa. Many of us also don't realise bedding can be, and should be, washed regularly and are unaware of the number of germs and bacteria that can live in our beds – a bit nauseating
when you consider that we spend the equivalent of 25 years in bed sleeping during our lifetime!"
Silentnight's Anti-Allergy Collection comprises anti-bacterial pillows, pillow protectors, duvets and mattress protectors and is available from a wide range of retailers, including Sleepy People, Amazon and Silentnight.
Easter Products all available on Co-lab Pantry with a selection from all your favourite brands. Cross-purchase to get the best of all Easter offerings in the one transaction.
BRUNETTI MINI COCONUT MILK CHOCOLATE EGGS $13.90
colabpantry.com.au/collections/easter/products/mini-coconut-milk-chocolate-eggs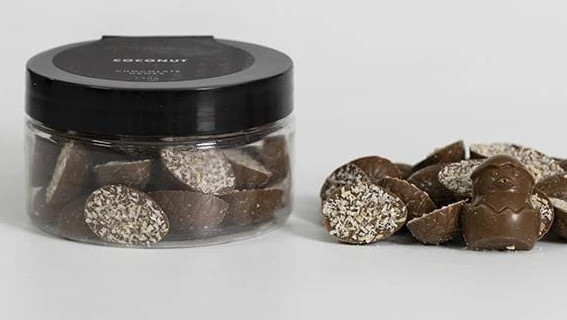 BRUNETTI FLAVOURED EGG HAZELNUT MILK $19.90
colabpantry.com.au/collections/easter/products/flavoured-egg-hazelnut-milk
BRUNETTI EASTER HAMPER $99
colabpantry.com.au/collections/easter/products/easter-hamper-with-brunetti
CUVEE GRAND CRU 75% EASTER EGG $19.90
colabpantry.com.au/collections/easter/products/grand-cru-75-easter-egg
CUVEE BLANC DE CARAMEL 42% EASTER EGG $19.90
colabpantry.com.au/collections/easter/products/blanc-de-caramel-42-easter-egg
CUVEE SOLEO 42% EASTER EGG $19.90
colabpantry.com.au/collections/easter/products/soleo-42-easter-egg
BRUNETTI FLAVOURED EGG HAZELNUT MILK & ROCKY ROAD MILK $35.90
colabpantry.com.au/collections/easter/products/flavoured-egg-hazelnut-milk-rocky-road-milk
BRUNETTI MINI PASTELLI MILK CHOCOLATE EGGS $13.90
colabpantry.com.au/collections/easter/products/mini-pastelli-milk-chocolate-eggs
NED'S BAKE HOT CROSS BUNS 6 PACK $22.00
colabpantry.com.au/collections/easter/products/neds-hot-cross-buns
BRUNETTI ROCKY ROAD MILK CHOCOLATE EGG $19.90
colabpantry.com.au/collections/easter/products/flavoured-egg-rocky-road-milk
ANNOUNCING SLUG WEEK (5-11 APRIL), THE SLIPPERIEST, SLIMIEST WEEK OF THE YEAR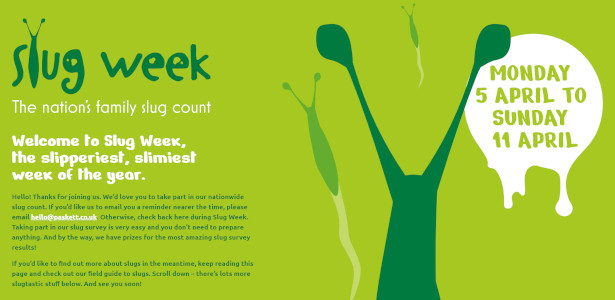 Does your town – or even your garden – have the most slugs in the country? Is it a slime hot spot? And maybe, hiding under one of your garden pots, you'll find the country's BIGGEST slug, lurking in the shadows.
During Slug Week (5-11 April 2021), families everywhere will be challenged to take part in a nationwide search for slugs in their gardens.
To take part in the slug survey, visit www.slugweek.com any time during Slug Week and follow the simple instructions. You'll be asked to put aside 20 minutes one evening during the week and to count all the slugs you can find in various areas of your garden. You'll also need to measure the biggest slug you can find. The information gathered should be submitted on a simple online form.
Other things to do during Slug Week:
• Go slug spotting: On the Slug Week website, you'll find a printable field guide to slugs you may see in your garden or whilst out on walks.
• Get creative: We'd love to see drawings and paintings of slugs on garden plants. Send us your works of art and we'll publish the best on Facebook.
This Great Slug Count is the brainchild of the people at Nemaslug, who make an organic form of slug control. Whilst many slugs are harmless – just a bit yucky to look at – there are some slugs which want to eat our gorgeous garden plants. If you water Nemaslug around the base of your favourite fruit and veg, you'll be able to save them from the slimy jaws and, because Nemaslug is organic, you can relax when children and pets are in the garden.
To register your interest in the survey, email Hello@Paskett.co.uk and you'll receive an email reminder just before Slug Week begins. Happy slug hunting.

Happy Easter >> TAKE A WHISK AND WE'LL HELP YOU RISE TO THE OCCASION! @brigitsbakery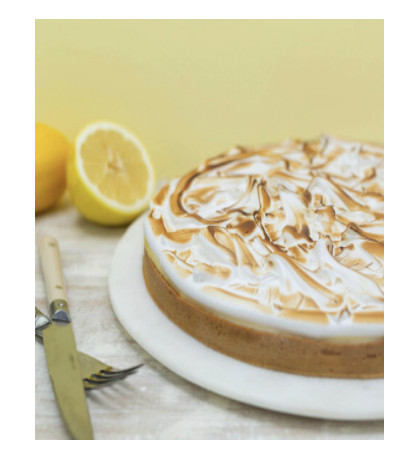 From the Founders of Brigit's Bakery and the iconic Brigit's Bakery Afternoon Tea Bus Tours
How about celebrating Easter with delicious cakes and Desserts?
Download BAKE CLUB app now to get started on your Easter bake JOURNEY!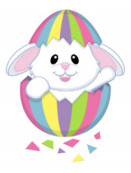 Are you looking for inspiration and step-by-step support to create delicious and well-presented desserts? With the Bake Club baking recipes app, you can.
Our clear and easy-to-follow instructions guide you through the exact steps to prepare some of our most popular dessert recipes from our kitchens to yours.
Our mission is to prove that high-quality baking isn't daunting or complicated, and with the Bake Club app, baking like a professional pastry chef has never been easier!
Plus, as our executive pastry chefs develop new luxurious recipes, we'll add them to the Bake Club app, so you can come back, again and again, to try more recipes and achieve great results.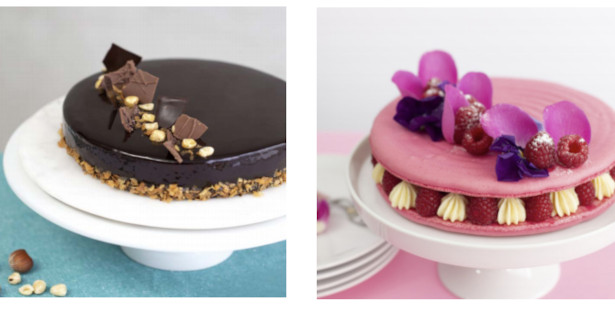 BAKE CLUB RECIPE SUBSCRIBER- £3.99 per month
Users can unlock additional recipes from the Brigit's Bakery hall of fame and exclusive discounts across all the Brigit's Bakery brands.
BAKE CLUB BOX SUBSCRIBER – £22.95 per month
For the ultimate premium baking experience, also receive a monthly credit towards a recipe box of their choice.
Instagram: @brigitsbakery
For more information on services check out bake-club.com/ and b-bakery.com/
Gogo Fruit Baskets have an extensive range of alternative premium Easter baskets ranging from £30 to £85 which are the perfect gift for someone special this Easter.
www.gogofruitbasket.com/fruit-baskets/easter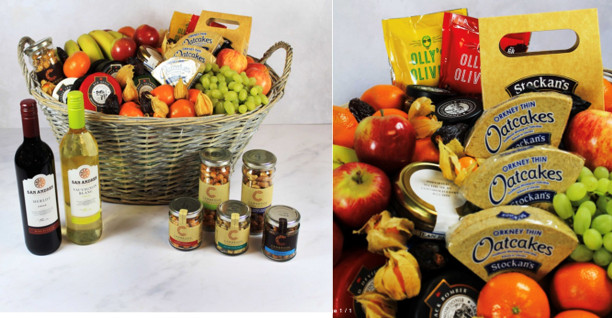 Their fruit baskets offer a healthy and alternative option this Easter, as each sumptuous fruit basket is crafted with excellence and includes an assortment of colourful fresh fruit, high-quality wines and the finest Welsh cheeses.
Available online to buy now in the UK, baskets are crafted in a selection of sizes each appropriate for whoever you're sending it to.
Their most luxurious option is the Festive Indulgence Basket. At £85.00, this is a beautifully displayed fruit and cheese feast, with Snowdonia cheese truckles, pate, Scottish oatcakes, bananas, crunchy grapes, juicy apples, sweet pears, masses of satsumas/clementines and 2 bottles of selected premium Red Wine.
Whether you're arranging for a basket to be delivered to a family member you couldn't make it to see, or it's a refreshing treat for you and your family, Gogo Fruit Basket's Easter alternatives are full of high-quality goodness.
FINE DINING MADE EGGSTRA EASY FOR A TRULY SUMPTUOUS EASTER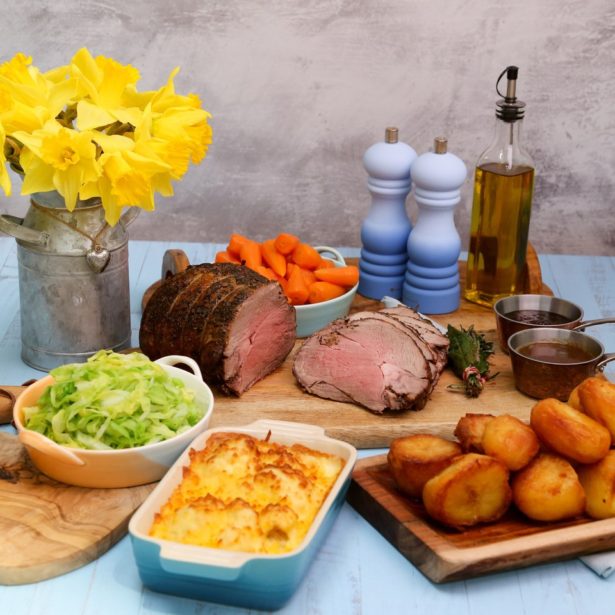 Easter is just around the corner and with restaurants remaining closed, any celebrations need to be strictly home-based this year. If you're short on time – or maybe just looking for a hassle free, seamless solution to putting on an eggcellent restaurant quality spread – Noble House Prepared is the answer to your gastronomic needs!
Noble House Prepared will deliver your delicious fine dining experience directly to the doorstep and because the food is frozen – ensuring dishes taste as fresh as when they were first created – you can order in advance and be super prepared for the festivities.
For Easter, the company's Executive Chef, Owen Sullivan (previously Executive Chef leading a number of Gordon Ramsay's Michelin starred restaurants) has yet again come up trumps with a cracking mouth-watering menu to choose from:
West Country Cushion of Roast Lamb Package for 2 persons
Magnificent West Country Roast Lamb (boneless) marinated in an utterly delicious mix of Garlic, Mint, Parsley, Rosemary and Olive Oil. Served with:
A rich and delicious Lamb and Red Wine Gravy
Rosebud Preserves Mint Jelly
Golden Roast Potatoes (steamed and tempered in oil and herbs)
Hispi Cabbage (hearted or sweetheart cabbage)
Chantenay Carrots
Cauliflower and Spinach Gruyere cheese
£59.50
As above but a whopping 2kg Roast Leg of West Country Lamb for 6-8 persons
£127.50
Or select a main and choose from 14 sumptuous Noble House Prepared sides:
Celeriac and Artichoke Pie with Roast Vegetable and Celeriac Sauce – single serving
A pie in a class of its own, packed with celeriac and Jerusalem artichokes glazed in malt, partnered with a roast vegetable and celeriac sauce (Vegan)
£9.50
Loch Duart Scottish Salmon Wellington for 2 persons
A classic luxurious main. Sustainably farmed Loch Duart Scottish Salmon married with creamy spinach, rolled and baked in the lightest pastry.
£13.95
Fillet of Beef with a Red Wine Jus for 4-6 persons
The most tender, melt-in-the mouth prime (grass fed) British beef, accompanied by a full flavoured, rich homemade red wine jus.
£57.95 or £84.95 for six persons
Crispy Roast Pork Belly with Apple Sauce and Red Wine Jus for 2-4 persons
The finest premium outdoor reared pork conf'd, slow cooked and pressed, ready to roast.
£26.50 or £47.95 for 4 persons
Three Cheese or Five Cheese Selection and Chutney
A fabulous selection of artisan produced cheeses with a tangy Green Tomato Chutney
£26.50 or £42.50
Rocky Road Slab for 4 persons
A seriously eggstravagant chocolate fest to fulfil every chocoholic's dream. Packed with chocolate, brownie, biscuit and creamy marshmallows.
£9.95
Easter dining really doesn't get much tastier, let alone simpler to serve! Don't forget you can also add in a bottle of two of your favourite tipple and finish your meal with a superb after dinner coffee designed to please the most discerning aficionados.
Orders for Easter should be placed by 31st March to ensure delivery in time for the big day.
Delivery is nationwide excluding Scottish Highlands, Northern Ireland and all the UK Islands.
Visit www.noblehouseprepared.com for more details.
Harmoni – The Standing Revolution. harmonidesk.com
What? Harmoni Standing Desk
Why? Harmoni offers a bold new way to work and minimizes the assembly struggle. Four pieces of wood form an adjustable standing desk. Harmoni produces sustainably, locally in the US and wants to satisfy the two most fundamental desires of the average employee: to be healthy and to be productive at the same time! A cute idea not only for Easter.
Check it out…
Product info: Harmoni – The Standing Revolution
Vision: Combining the desire of being healthy and productive at the same time.
The beautiful and affordable stand for your laptop or screen
• turns every table into a standing desk
• assembled and disassembled in less than a minute
• simple, elegant, contemporary
• natural design that fits seamlessly into any workspace
• crafted from strong and sustainable sourced birch plywood
• you can use it for your laptop & screens up to 10 kilograms (22 pounds)
• pricing: currently starts at $250
Take advantage of a smarter and healthier way of working
• minimizes blood clots, depression, musculoskeletal disorders & pain, metabolic problems
• boosts your productivity by 46% according to Texas A&M Health Science Center
• increases the chance of a long and healthy life, a study by Columbia University found that people who sat in 30-minute stretches had a 55% lower death risk
• recommended from doctors, e.g. Dr. Lyana Nepia (Chiropractor)
"You could have the best chair in the world but ultimately you are still not moving for hours on end! That's why a standing desk is so much healthier; you can change position through the day." – Dr. Nepia
Sustainable production
• natural, durable, renewable, recyclable, biodegradable
• made out of wood from local forests
• the inherently sustainable material requires much less energy to produce than aluminum or plastic
• produced locally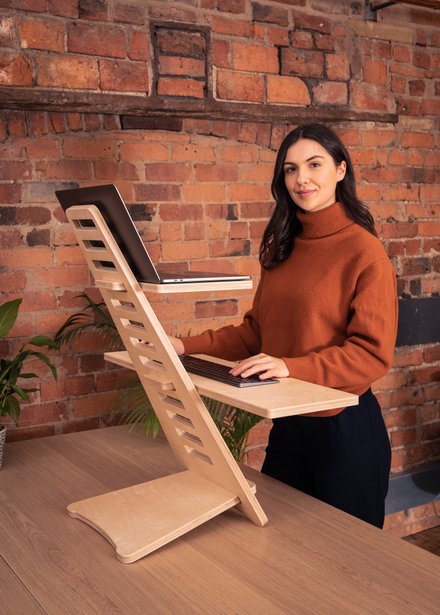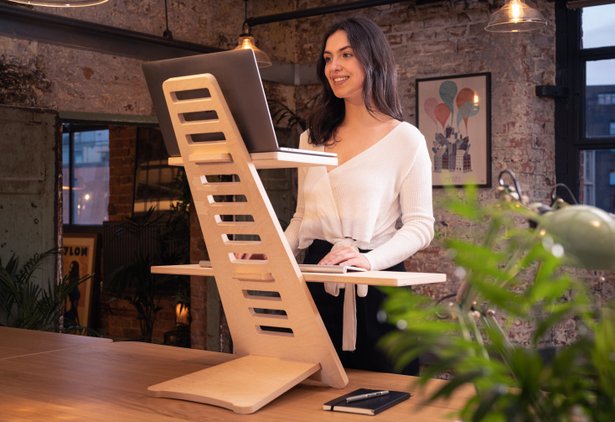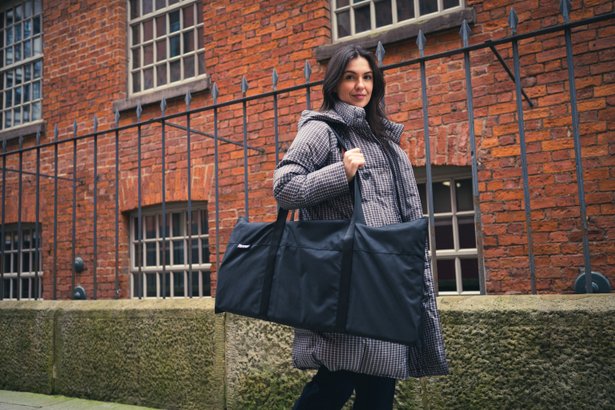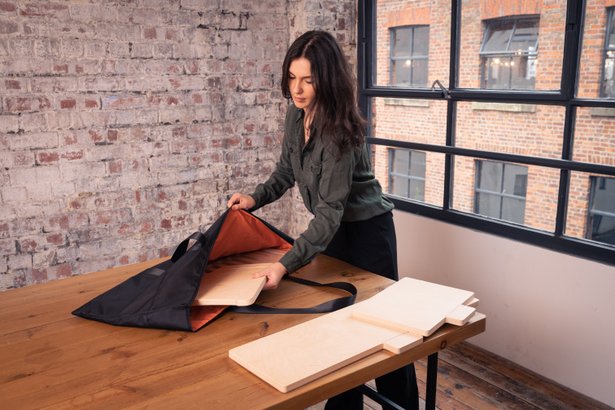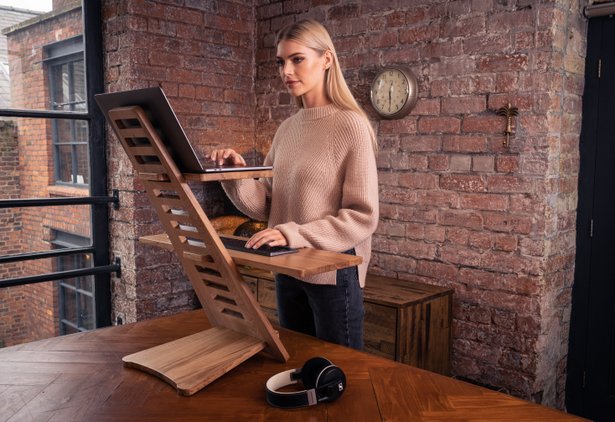 'Trees for Good Causes' aims to help individuals and businesses offset their carbon footprint or even donate a planted tree to someone.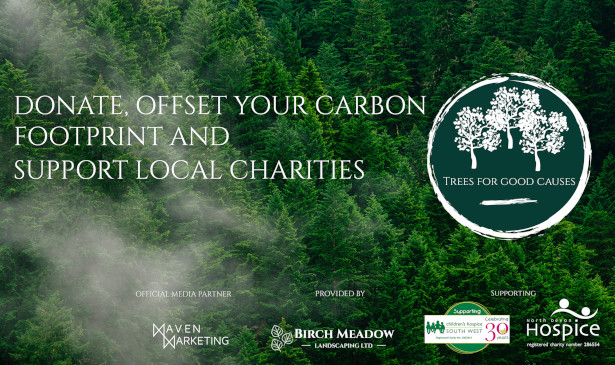 But that's not all; this scheme will also support two charities. Based in Bratton Fleming on the edge of Exmoor, Birch Meadow Landscaping teamed up with Maven Marketing, based in Somerset, to create this unique campaign. Every individual and business can donate money to plant some trees and offset their carbon footprint. The surplus funds, after costs, will be split equally between two chosen charities.
There is a minimum donation of £4 per tree for an individual and £5 per tree for a business. Everyone can choose how many trees they would like to plant and how often. The donation can be a one-off or a regular monthly donation. 'But why just plant trees?' said Edward. 'We would like to get local people involved and can help the local community. This is where Trees for Good Causes was born. People can have a huge feel-good factor of not only giving to charity but help fight climate change at the same time.'
TFGC was created to help protect our planet. If everyone in the UK can reduce their collective carbon footprint by at least 100kgs annually, the UK would be 6.8 million tons of carbon lighter! By adding a possibility of offsetting some of our unavoidable emissions, everyone can make a positive impact locally and take a progressive step in a global fight against climate change. Moreover, by donating through the Trees for Good Causes campaign, support local charities too.
Donations to TFGC can be made throughout 2021, with surplus money distributed between charities at the end of the year. The tree planting will commence in early 2022.
Double Chocolate Crème Egg Brownies – the ultimate Easter indulgence
lovebrownies.co.uk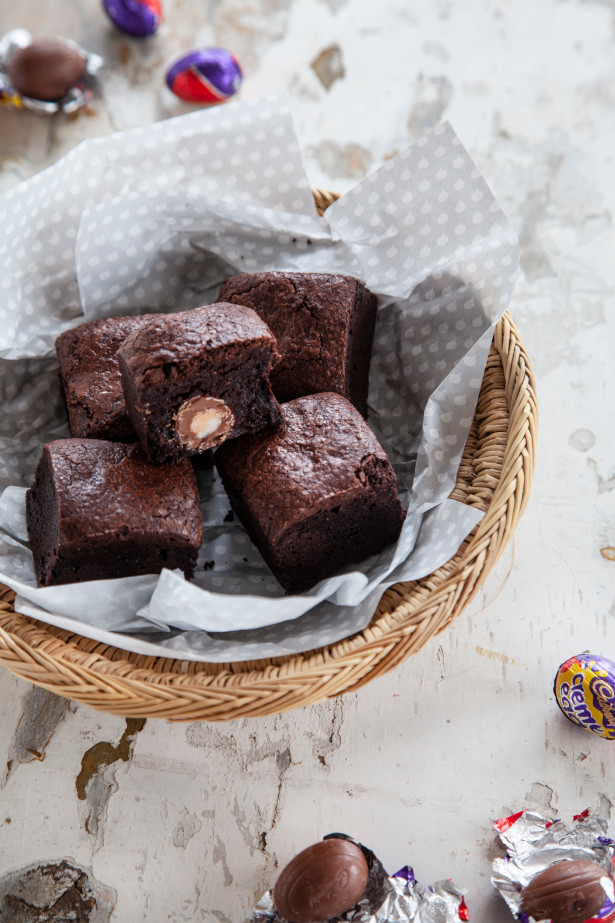 Chocoholics rejoice! Award-winning bakery, Love Brownies has unveiled a limited-edition Double Chocolate and Crème Egg brownie and it is the ultimate in Easter indulgence.
The rich, gooey chocolate brownies combine dark Belgian chocolate with silky-smooth milk chocolate pieces, and just when you thought it couldn't get any better, a deliciously decadent mini crème egg is baked into each one. The Double Chocolate Crème Egg brownie is available in gift boxes of four, eight or sixteen and can be delivered nationwide.
Available online from 15 March and with Easter delivery available until 1 April this decadent and indulgent gift can be delivered nationwide in boxes of four, eight or sixteen from Lovebrownies.co.uk or can be bought from one of Love Brownies' eleven shops across the UK from 15 March.
Award-winning Love Brownies are individually baked using the finest ingredients and each box comes beautifully wrapped with a hand-written note.
Prices for Double Chocolate Crème Egg brownies start from £16 for a box of four including delivery. Or for a gift that keeps giving, subscription boxes are perfect, with a different flavour box of four brownies delivered every month. Available for six or 12 months for £70 or £140.
Pick and Mix London, they are a delivery sweet company (UK wide) and do a host of bundles, the two guys launched the business in 2020. Easter bundle below.
Pick and Mix London – Easter Bundle
£9.99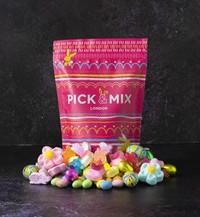 Easter pouch filled with a mix of our favourite Easter-themed treats. The perfect way to stage an Easter Egg hunt at home, or to send to a loved one you can't be with this year. Great for those who get sick of just having Chocolate!Let me know if you'd like to receive a sample!Thanks,
Chloë
Mamas & Papas
www.mamasandpapas.com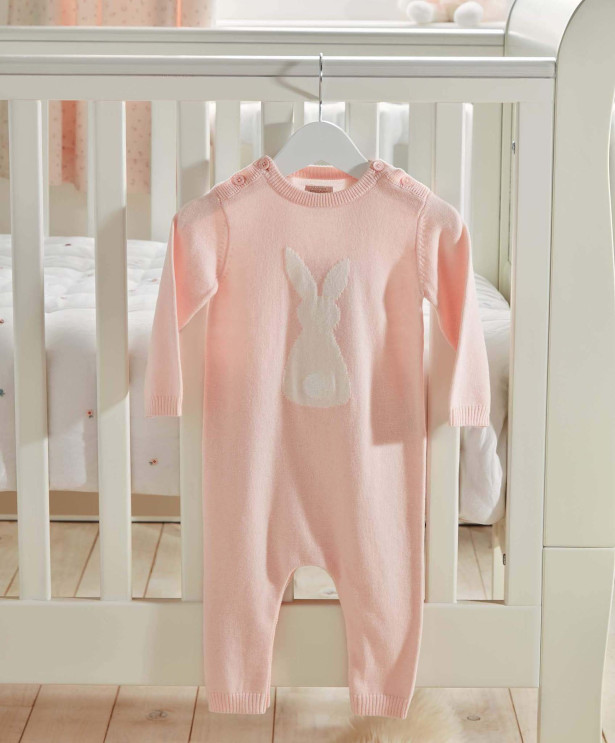 Knitted Bunny Romper – £25
Your little bunny will love this cute romper. The soft knitted fabric and cosy long sleeves are perfect for keeping baby toasty in cooler weather, whilst the adorable 3D bunny tail will leave you hopping for joy.
Knitted Character Romper – £25
Baby will look un-baa-lievably cute in this sheep print romper. The snuggly soft knit is perfect for keeping little toes toasty and warm, whilst the popper fastenings on the gusset give you quick and easy access for nappy changes.
Welcome to the World Bunny – £16 (I can confirm our Welcome to the World teddies are ridiculously soft!)
If you're looking for that first soft toy friend for a little one, then hop to it! Our Bunny Soft Toy is the perfect present for little ones. Made with super soft, luxurious faux fur, it's gentle against baby's skin and perfect for cuddles. With soft cotton detailing on bunny's ears, finished off with a stunning floral print – it's a gift they're treasure forever.
Welcome to the World Beanie Lamb – £8
This cute and cuddly lamb will make a baa-rilliant best friend for your little one. Made from super-snuggly fabric it'll feel lovely for baby to cuddle up with, whilst the soft beanie filling is perfect for little hands to squish and feel.
Welcome to the World Bunny Comforter – £12
This lovely bunny comforter will keep your little one company at naptime. It's made from super-soft fabric that'll feel cosy for baby to cuddle up to, and has a snuggly mini blanket that'll keep little fingers busy.
Eggs Galore and other Treats from HARIBO this Easter… www.haribo.co.uk
HARIBO Eggs Galore
A cracking treat in the run-up to Easter, Eggs Galore is fun, themed and delicious.
Featuring a multicoloured mix of Easter Egg shaped jelly pieces, alongside everyone's favourite Fried Egg, it's the perfect 'tweet' for all occasions this Easter.
– Share size bags (160g)
Eggs Galore is guaranteed to get everyone 'egg'cited during the countdown to this popular seasonal occasion.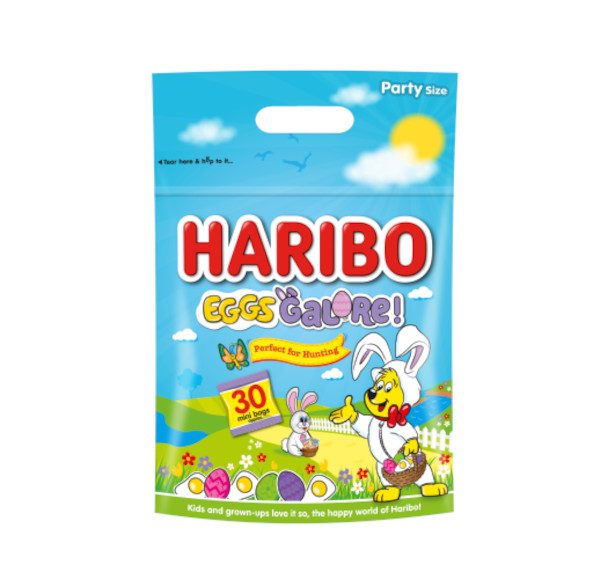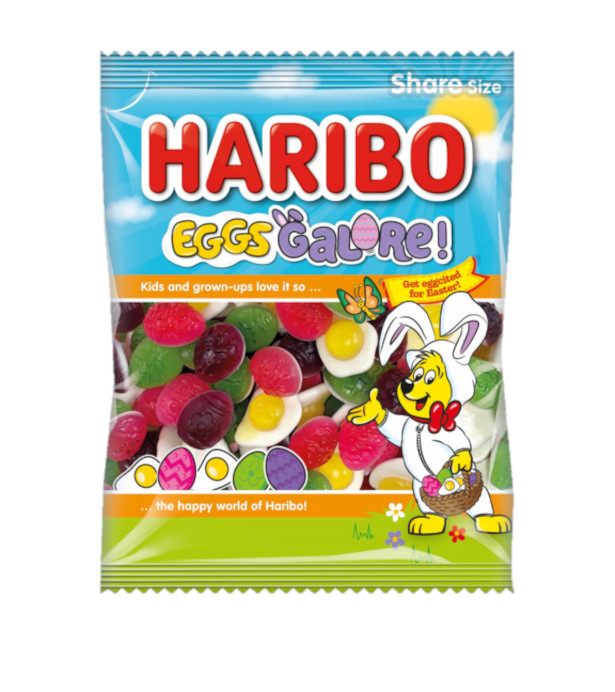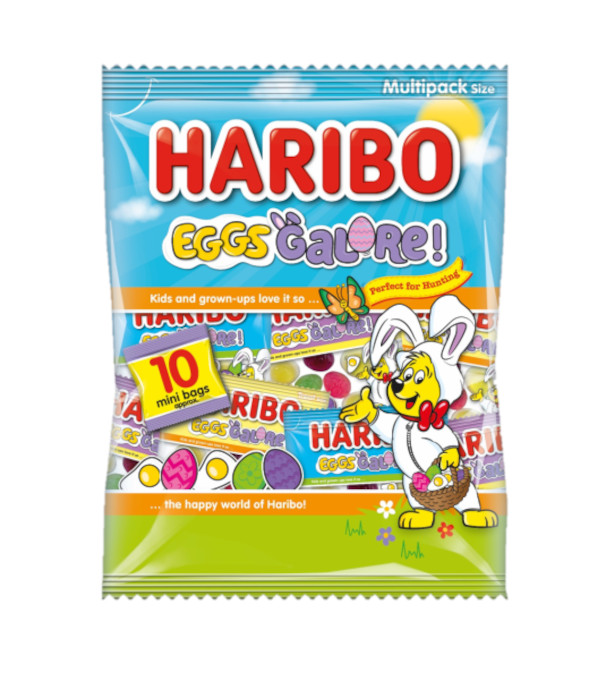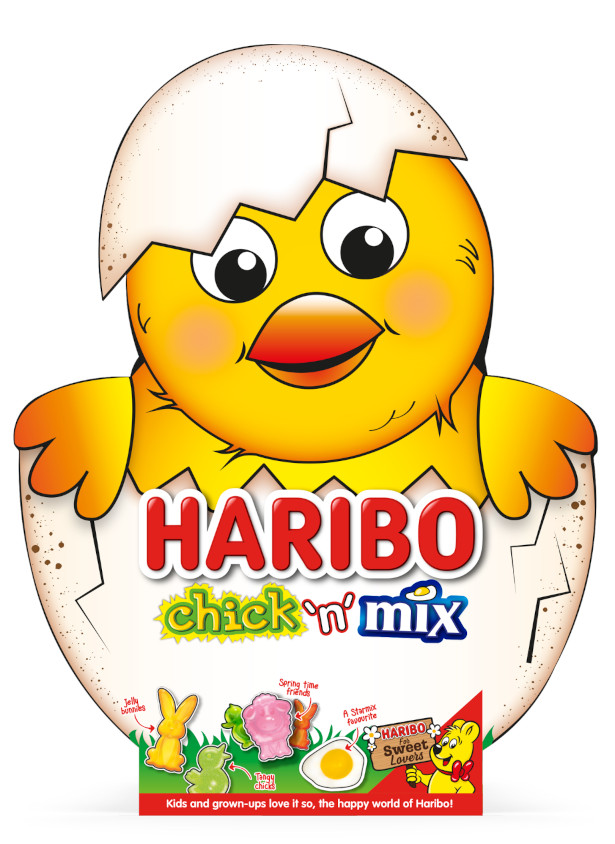 Easter recipes using OGGS® Egg Alternative Aquafaba, these recipes are instantly lower in calories by swapping out eggs for OGGS® and are better for the environment. www.loveoggs.com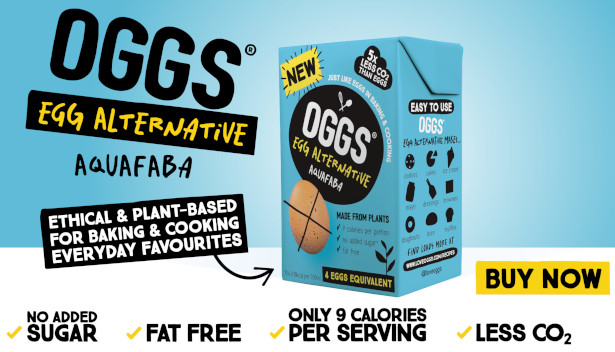 It wouldn't be Easter with Hot Cross Buns.
Made with OGGS® Egg Alternative Aquafaba, these recipes are instantly lower in calories by swapping out eggs for OGGS® and are better for the environment.
OGGS® Hot Cross Buns recipe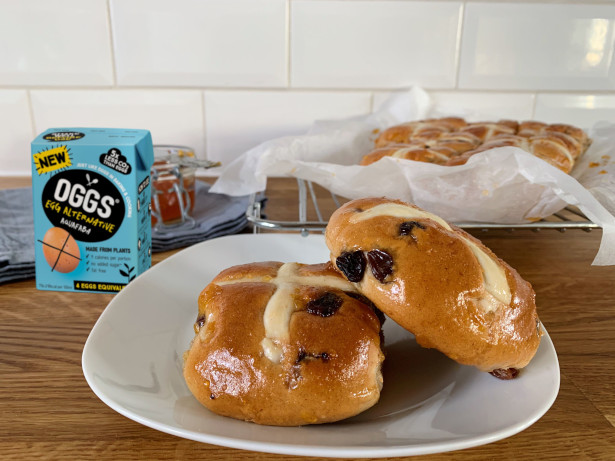 OGGS®
HOT CROSS BUNS
Serves: 8 large buns
Prep time: 2 hours (including proving)
Cook time 18-20 minutes
Bun Ingredients:
-150ml OGGS®Egg Alternative Aquafaba
-200ml almond milk
-50g margarine, melted
-450g strong bread flour
-7g/ 1 sachet of dried yeast
-45g caster sugar
-1 tsp cinnamon
-½ tsp mixed spice
-200g raisins
Cross ingredients:
-50g plain flour
-6 tbs warm water
Glaze ingredients:
-50ml OGGS® Egg Alternative Aquafaba
-3 tbs apricot jam
Method:
1. Gently whisk your OGGS® Egg Alternative Aquafaba with a whisk or fork 'til the
aquafaba is pale and frothy. Then add the milk and melted margarine and continue
whisking.
2.In a separate bowl, add all of your dry ingredients and stir with a wooden spoon so
everything is well mixed. In batches of three, add the liquid mixture, giving it a good
stir in between each addition. When all the liquid is in, you should have a lovely thick
and sticky dough.
3. Move the dough onto a lightly floured surface and knead for about 10 minutes'
til the dough is stretchy and smooth. Pop it into a lightly oiled bowl and cover with cling
film or a damp cloth. Transfer your dough to a warm spot where it will prove for an hour. We love the oven for this job, with no heat but the light turned on.
4. Once the hour is up, your dough should have doubled in size. Take it out from your
warm spot and punch out any air that might be in it. Next, spread the dough out into
a rectangle with your hands, and add the raisins into the middle leaving 2 inches around the side. Fold over the edges to the middle, gathering all the raisons into the
middle, and continue kneading for another 5 minutes.
5. Divide your dough into 8 balls, rolling them out into a smooth shape with the palm of your hands and place them onto a tray lined with baking paper. Leave them to prove
for another 20 minutes.
6.During this time, preheat the oven to 180'c/gas mark 4 and make the 'icing' for the
cross. Combine the flour and water and mix well 'til you have a thick pasty mixture.
Once the buns have finished their second stage of proving, transfer the mixture into
a piping bag and with a 5mm nozzle and pipe the crosses over. It doesn't matter if
the buns are touching at this point…it all adds to the charm.
7.
Pop the buns in the oven for 18-20 minutes until they have goldened. In this time,
combine the OGGS® Egg Alternative Aquafaba with the apricot jam and mix well
until a glaze has formed. When the Hot Cross buns are out of the oven, quickly glaze
this over the top whilst their warm, to ensure they go lovely and sticky!
Top Tip:
-If you tap on the bottom of the bun and they sound hollow…they're perfect
OGGS® Tomato and Spinach Quiche recipe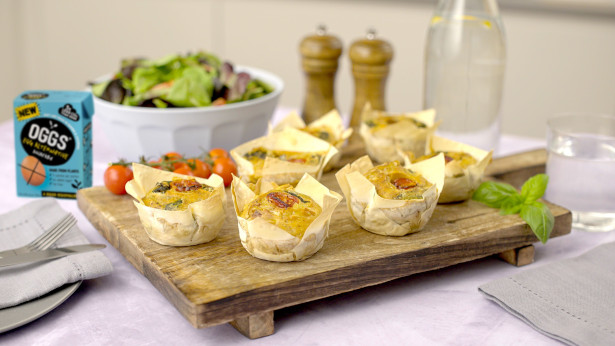 TOMATO AND SPINACH MINI QUICHES
The perfect light lunch… quiche! We've made your favourite snack into little bite sizes that
are perfect for picnics and parties. This recipe is for the classic tomato and spinach quiche,
but truth be told, you can jazz it up in loads of delicious ways
…
PREP TIME 40 MINUTES
-COOK TIME 30 MINUTES
– SERVES 1-2
MINI QUICHES INGREDIENTS#
 2 tbsp olive oil, plus extra for frying
 1 small or medium white onion, finely sliced.
 2 cloves of garlic, crushed.
 250g plain flour
 1 tsp baking powder
 1 tsp paprika
 200ml OGGS® Egg Alternative Aquafaba
300ml water
150g favourite dairy-free cheese
4 sheets of filo pastry
100g frozen spinach, thawed, and drained well.
3 medium tomatoes
 Salt and pepper, to taste.
METHOD
1. Start by softening your onions for the filling. Heat a big splash of oil in a pan and
cook the sliced onion with a splash of water over a low heat for 15-20 minutes until
softened. Stir in the garlic and cook for a couple of minutes more then season well.
Set aside to cool.
2. Preheat the oven to 180°C/ gas mark 4 (160°C if using an electric fan oven).
3.In a large mixing bowl, combine all the dry ingredients and set aside.
4.Whisk up your OGGS® Egg Alternative Aquafaba in a clean bowl until it's reached soft
peaks and begins to leave a trail. This will take roughly 2 minutes. Then, pour it into
the bowl with the dry ingredients, followed by the water. Mix well to make a thick mixture.
5. Grate the cheese and add it to the mixture, along with the 2 tbsp olive oil and mix thoroughly.
6.Time to focus on your pastry.
We like to line each medium muffin tin hole with four squares of filo pastry . Unroll the pastry on a board, layering four sheets on top of one another. Divide and cut equally into 12 squares
Place four on top of each other, at an angle, and push into a hole in the muffin tin. They don't have to be neat – in fact, they look better a bit skew-whiff
. Do the same with the other pieces until all the holes are filled.
7.Now that your onion mix has cooled, add it to the batter along with the spinach.
Season with salt and pepper, and anything else you fancy. Chillies and fresh herbs are always a winner…
8.Spoon the mixture into the filo cases until they are around three – quarters of the way full. This wi
ll give them space to puff up in the oven.
9. Finally, slice your tomatoes and squish them into the top of each quiche. Don't worry if the batter goes through them, it will make the most awesome pattern on top and
still taste amazing.
10. Now that all the elements have come together (hallelujah), it's go time! Pop them in the oven and let them do their thing for 30 minutes until the filo pastry has turned
crisp and slightly brown, and the quiches are firm to touch. Take them out of the tin when they're still hot.
TOP TIPS
1.If there are any leftovers, the quiches will last up to 3 days in the fridge.
2.If you've any cheese to spare, don't hesitate to whack some more on the top. There's no such thing as too much cheese … ever!
3.If you have any vegetables in your fridge that need using up, simply fry them alongside the onion and pop them into the quiches
– it's a great way to reduce waste and we're sure they'll be totally scrummy.
Made using OGGS® Egg Alternative Aquafaba, these delicious recipes are suitable for those following a flexitarian or plant-based lifestyle. OGGS® has plenty of recipes on its website. www.loveoggs.com/recipes/
OGGS® Egg Alternative Aquafaba for cooking and baking. Low fat, no added sugar, and just 9 calories per serving, OGGS® Egg Alternative Aquafaba is the ideal plant-based liquid egg alternative for all your cooking and baking requirements. Replace your eggs with OGGS® Egg Alternative Aquafaba to give you consistent results in cooking and baking. Not to mention that the CO2 used to produce aquafaba is five times less than the amount needed to produce eggs.
OGGS® Egg Alternative Aquafaba is good for you, the animals, and the planet!
Available in Sainsbury's, Waitrose, and ASDA stores nationwide and various online outlets with an RRP of £1.95.
Not a baker, not a problem, pick up OGGS® cakes for an Easter treat from Waitrose, Sainsbury's, Ocado, ASDA, and various online outlets including The Vegan Kind Supermarket.
www.loveoggs.com @loveoggs
Easter recipes from Dairy Book of Home Cookery 50th Anniversary Edition… dairydiary.co.uk
Recipe 1
Recipe 2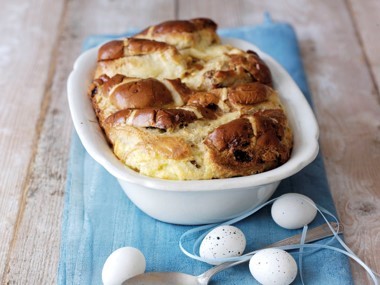 Dairy Book of Home Cookery 50th Anniversary Edition 2018: With 900 of the original recipes plus 50 new classics, this is the iconic cookbook used and cherished by millions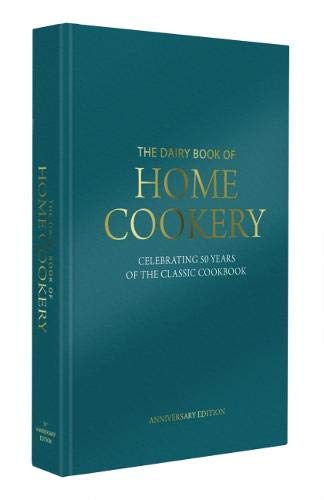 Cited Celebrity Masterchef, GBBO winners and by millions of ordinary cooks as the book that inspired them to cook, this is THE cookbook that should appear on a kitchen shelf in every home. With basics, such as white sauce, gravy and Victoria sponge, as well as indispensable recipes including sausage rolls, Chelsea buns and even new classics, like pesto and paella, you'll wonder how you survived without it! Even if you have the original, treat yourself (and your friends) to a new copy of this very special anniversary edition. Divided into 17 chapters from nibbles through to vegetarian meals, sauces, baking and even confectionery, it features over 950 recipes. There's a handy information section at the front, which gives tips on food storage, preparation and the best ways to cook different food types, such as rice, meat and veg. In this special 50th anniversary edition – with gorgeous gold-foiled cover – there are 50 new recipes to try along with the much-loved classics from previous editions. A must-buy book!
For an alternative to Easter Eggs, please consider Reading Eggs.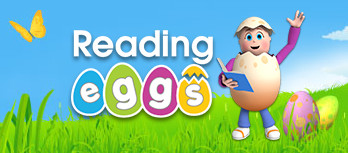 The multi-award-winning online reading programme covers the five components of reading which all children need to become proficient readers: phonemic awareness, phonics, vocabulary, reading comprehension and fluency. We are currently offering parents some much needed support with 30 Days' Free Access. With interactive animations, fun games, great songs and lots of rewards, the programme is the perfect place for kids to learn to read, motivating them to return again and again.
The All-Access 12 month plans allowing consumers use of all programmes for up-to 4 children including: Reading Eggs; Reading Eggs Junior; Reading Eggspress; Fast Phonics and access to Mathseeds, which teaches children aged 3-9 the core maths and problem-solving skills needed to be successful at school with fun, highly interactive and rewarding lessons
They also offer a host of book packs – the Mega Book Pack is the ultimate activity book bundle for children learning to read and is suitable for ages 4–7. Bursting with fun and colourful activity books, game flashcards, reading books and more, the Mega Book Pack is designed to supplement the award-winning Reading Eggs programme, allowing your child to practise essential reading and writing skills offline.
Put a Spring in Your Step this Easter, with these fun activities and recipes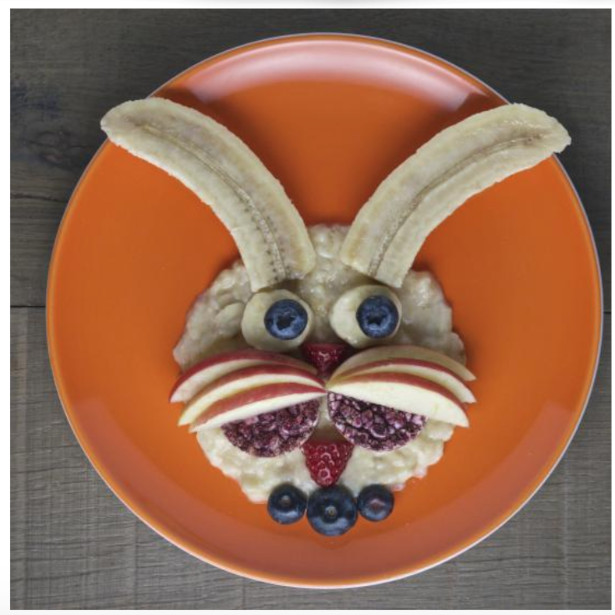 With the first days of Spring finally with us, the days are starting to get longer, the daffodils are opening and everything is starting to feel a little brighter. We wondered if the following might provide some simple ways to get active with your little ones. Super easy and fun activities, recipes and fun plates from Organix, to get everyone buzzing with Spring vibes !
With those dark cold days behind us, a Scavenger hunt could be just the thing to get the family active outdoors. This can even be made Easter themed, by adding spring flowers to the scavenging list, looking for items beginning with E, or hiding eggs within homes or gardens.
You could also create your very own Easter Bunny with this adorable Friendly Rabbit fun plate that simply involves mashing banana, chopping apples for whiskers and arranging bananas for its ears. With blueberries for eyes and a strawberry mouth, Organix award winning Raspberry and Blueberry rice cakes providing the perfect cheeky rosy cheeks! Suitable for 7 months+
And to celebrate the arrival of Spring, why not try this beautiful Flower Power fun plate, packed full of juicy fruits and brimming with Spring cheer, it can be made within minutes and enjoyed straightaway, its yummy combination of citrus fruits, grapes and berries making it an irresistible feast for little ones.
And if you're looking for some tasty Easter themed dishes to enjoy, how about these imaginative Avocado & Chocolate Orange themed Easter Eggs, made from mashed avocados filled into their shells with cocoa powder, banana, and orange, and decorated with berries, seeds and fresh seasonal fruit. A great activity to make & decorate they have all the fun of traditional Easter eggs, with only the good stuff inside! Suitable for 12 months +.
And Easter wouldn't be Easter without the wonderful smell of baking Hot Cross Buns. These Gluten Free Hot Cross Muffins, have all the flavour of the traditional buns and provide a great gluten free alternative with a lovely muffin like texture to them.
What's more…little ones can easily get involved with this recipe, weighing the ingredients, mixing, and spooning the mixture out.
Or if you're looking for a knockout dish to enjoy as a family how about this Apricot Stuffed Easter Lamb, suitable for 6 months plus, served with roast potatoes and seasonal green vegetables
For more activities and recipe inspiration why not visit us at Organix.com
The LINDT GOLD BUNNY returns to delight chocolate connoisseurs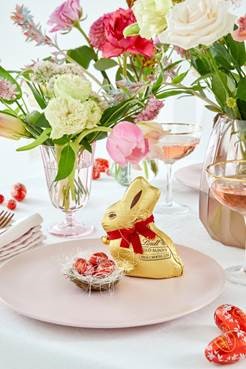 Cape Town, March 2021: LINDT's much-loved Easter icon, the LINDT GOLD BUNNY, returns this Easter to delight chocoholics and Easter fantatics across the country.
LINDT's chocolate is popular with adults and children alike around the world with the LINDT GOLD BUNNY and its signature gold bell marking a very important time for families and close friends to come together during the year.
Make the LINDT GOLD BUNNY your own by personalising its famous red ribbon at your closest Lindt Boutique store from 15 February 2021. If you buy 3 x 100g LINDT GOLD BUNNY chocolates, you will receive a 4th one free.
The extensive LINDT Easter range also includes LINDOR filled Mini Eggs which when combined with the LINDT GOLD BUNNY as your table centrepiece, creates the perfect décor theme on your Easter table.
Available in 50g, 100g and 200g, the LINDT GOLD BUNNY and LINDOR Mini Eggs can be easily incorporated into your table decor. They are the perfect conversation starter and make setting your table a creative way to spend time together as you prepare for your family. The smaller LINDT GOLD BUNNY fits perfectly into an egg cup and is able to double up as a cute seating name tag – it's also the most perfect dessert of course.
For those looking for something different on their table, the LINDT GOLD BUNNY will also be available in a beautiful floral design, and Woolworths will once again feature the LINDT GOLD BUNNY in animal print.
In addition to LINDT's signature smooth Milk chocolate, chocolate connisseurs can indulge in a Hazelnut, White chocolate or Dark chocolate version of the LINDT GOLD BUNNY too. We highly recommend trying one of each… and they're the perfect Easter treat to hide in the garden on Sunday morning.
LINDT Easter products are available in all major retail stores and the LINDT Boutique shops for a limited time only.
For more information on the LINDT range of chocolates, visit www.lindt.co.za, follow the official Facebook page and Instagram profile, or shop the range online at www.lindtonlineshop.co.za.
Paxton & Whitfield's Easter Collection 2021
For Easter 2021 Paxton & Whitfield, the UK's oldest cheesemonger, has created a new range of fantastic cheese selections to help celebrate the Bank Holiday weekend.
Spring is a special time for artisan cheese lovers, with sheep's and goats' milk cheeses tasting their best. You'll find exceptional examples of seasonal cheeses in these spring selections as Paxton's cheesemongers select the finest artisan cheeses. All made using traditional methods, with a focus on sustainable sourcing.
The range includes an Easter Cheese & Chocs Collection, a Spring Cheese Collection, a Spring Cheese Treats box, an Easter Cheese Cake, an Easter Cheese & Wine treats box and a new hamper, The Chelsea hamper.
All the products are packaged with 100% sheep's wool insulation and reusable icepacks, then sent on an overnight delivery service for an impressive and fresh arrival. You can add a personalised gift message to be printed on a Paxton & Whitfield gift card.
They are all available online at paxtonandwhitfield.co.uk.
Easter Cheese & Chocs Collection (£35) – A gift box selection, perfect for an Easter present. It features Paxtons Cave Aged Cheddar (250g), a Mini Waxed Stilton (225g), a Bath Soft Cheese (250g), a pack of Paxton's Original Crackers (100g) and delicious a Charbonnel et Walker Salted Caramel chocolate bar (80g).
Spring Cheese Collection (£45) – A popular seasonal cheese collection. Three British artisan cheese greats, a pack of fruity Trio of Mini Confits and a pack of hand-baked Biscuits for Cheese. The cheeses included are Berkswell (250g), Caerphilly Gorwydd (250g) and Tor (200g). Plenty of cheese and accompaniments for four to six people.
Spring Cheese Treats (£60/ price includes delivery in the UK) – A carefully chosen range of three spring cheeses, paired with a jar of Pear & Vanilla Confit (120g) and a jar of Really Proper Piccalilli (198g), plus delicious hand-baked lemon shortbread, Fruit Cake for Cheese, a pack of Rosemary Wafers (150g) and a pack of Original Crackers (100g). The cheeses included are: Berkswell (250g), Golden Cenarth (200g) and Lancashire Kirkham (250g).
Easter Cheese Cake (£60/ price includes delivery in the UK) – This tiered cheese cake of three artisan British cheeses is an impressive centrepiece for an Easter table. It is made up of the following cheeses – a Dorset Goat (200g), a Tunworth (250g) and a Sheep Rustler (850g). It serves 10 -12 people for a cheese course, or fewer people with the leftovers to enjoy at another time.
Easter Cheese & Wine Treats (£70/ price includes delivery in the UK) – Paxton & Whitfield's expert cheesemongers will compile this box of seasonal cheese (min weight 1.2kg) that will contain a hard, soft and blue cheese, a pack of Paxton & Whitfield's hand-baked artisan biscuits, a jar of one of its most popular chutneys and a bottle of its Paxton & Whitfield Cote de Duras White Wine (750ml). It's perfect for an Easter family feast. Purchasers can choose the delivery date at checkout.
The Chelsea Hamper (£100) – A gift boxed hamper selection for spring. It contains: a Paxton & Whitfield Cheddar Pounder (550g), the award-winning Baron Bigod (250g), Cote Hill Blue Cheese (300g), a bottle of Côte de Duras Red Wine (750ml), a pack of Biscuits for Cheese (250g), a Single Origin "Bean to Bar" Bare Bones chocolate (70g), a jar of Caramelised Onion Chutney (227g), a Sloe Fig & Almond Slice (100g) and Paxton's best-selling 'Cheesemongers' Favourite Knife'.
Chococo's 2021 Easter Collection – in 100% plastic-free packaging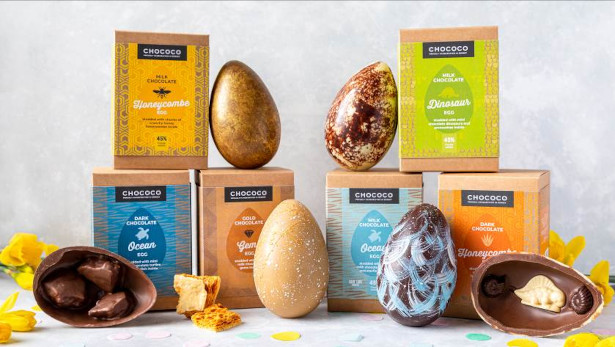 Award-winning, artisan Dorset-based chocolatier Chococo presents its collection of mouth-watering handcrafted Easter Eggs for 2021. They are delighted to announce that ALL the Easter collection is now presented in 100% plastic-free packaging that is either recyclable or compostable. Not only that, but Chococo has also kept the prices for this year's range the same as last year and has launched a range of four NEW giant Easter eggs available online for the first time.
For 2021 there are three different Easter egg collections to choose from – the NEW Giant Collection, the Fine Collection and the Fun Collection. Please note that ALL its dark chocolate items are naturally vegan-friendly.
• The NEW Giant Collection Eggs are giant versions of four annual best sellers; milk and dark chocolate eggs studded with giant chunks of crunchy honeycombe, a mottled dinosaur egg studded with mini dinosaurs and ammonites, and a milk chocolate egg filled with award-winning Dorset Sea Salt Caramels.
• The Fine Collection eggs are handcrafted of Raisetrade single origin chocolate produced from grand cru de sambirano cocoa beans in Madagascar and range from 40% cocoa cashew milc chocolate, made with cashews instead of dairy milk, to 65% low sugar milk and 85% low sugar dark chocolate to 100% sugar-free dark chocolate, all with tailored chocolates wrapped in a twist of tissue inside. This collection also includes a 45% Venezuela origin milk chocolate egg with 2020 2 Star Gold Great Taste Award-winning Dorset Sea Salt Caramels inside.
• The Fun Collection eggs all have surprises studded inside both halves of each egg, from crunchy honeycombe pieces to mini chocolate dinosaurs, gems, starfish or turtles. Chococo is also renewing their partnership with the Sealife Trust, a marine conservation charity based in Dorset, to donate 50p from the sale of each of their Ocean eggs.
As well as working with fine single origin chocolate, including its bespoke 45% house milk chocolate made with Venezuela origin cocoa beans, and Raisetrade chocolate produced in country of origin by Chocolaterie Robert in Madagascar and Casa Luker in Colombia, Chococo has been a pioneer in being one of the first UK chocolatiers to make truly fresh chocolates with local ingredients and no additives or preservatives. Championing local, seasonal produce is part of the DNA of Chococo and over the last 18 years it has worked with food and drink producers across the South West using local honey, sea salt, preserves, fruits, herbs, wines, spirits and fresh Dorset cream to craft its mouth-watering, and deliciously unique, creations.
Its passion for flavour has resulted in winning 100 fine food awards to date including; Great Taste Awards, International Chocolate Awards & Academy of Chocolate Awards. Founders Claire and Andy Burnet were also voted Dorset's Food Hero in the 2019 Dorset Food, Drink & Farming Awards in recognition of their support of all things local since they set the business up back in 2002.
The entire range is available online at www.chococo.co.uk.
One price… endless thrills at Gold Reef City Theme Park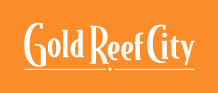 There are many reasons Gold Reef City Theme Park has just added the Pretoria News Readers' Choice 'Best Amusement Theme Park' Award to its long list of consumer awards. This much-loved, multi award-winning spot is, without doubt, the best value you'll get for a full day of entertainment anywhere in Jozi.
Where else will you find 18 thrilling theme park rides, 13 additional interactive attractions and now 10 more thrilling dedicated kiddies' rides (opening 1 April) – which means 23 rides to keep the smiles on kids' faces all day? That's right… plus the 4D Theatre experience, a full-on Trampoline Park – Jump City (where you will get FREE jumping socks valued at R30 throughout April), plus so much more. And here's the best part… all of this, the priceless moments of joy, laughter, fear and adrenalin costs just R200 per person (effective 1 April 2021). This is a new one-price-fits-all, super-value, book-online-only experience, right on your doorstep. And if you are a Rewards Member, you will pay just R180 per person!
Whether you're upside down on the Anaconda, hitting the multiple trampolines at Jump City, taking ye olde selfie in the Gold Rush era at Memories, getting another shot of adrenalin, being soaked on the Log Ride, twirling on the High Flying Maverick, or taking it easy (sort of) in a 4D theatre experience… Gold Reef City Theme Park is taking care of visitor safety by enforcing strict COVID-19 protocols.
To fully experience all the endless thrills that Gold Reef City Theme Park has to offer (because one ride will never be enough), we've put together a Weekend Away offer which includes Theme Park tickets, buffet breakfast AND accommodation at Gold Reef City Theme Park Hotel from just R1250 per couple or R1355 for a family of four. You could save up to R1000! This offer is valid until 27 March – book now on 011 248 5152 or Goldreef.reservations@tsogosun.com, for more info visit bit.ly/2PudAzb.
Even if all you do is ride on the Big Wheel, this is definitely a bargain price for a fantastically fun day out in the City of Gold. There is literally nowhere else you can get this much entertainment, as many thrills or a bigger variety of the fastest, highest, most twisting and turning thrill rides in the southern hemisphere. But don't take our word for it, Gold Reef City Theme Park was voted 2020's Coolest Local Entertainment place (Sunday Times Gen Next Awards), Best Amusement Theme Park (Pretoria News Readers' Choice Award), Runner Up for Best Day Visitor Venue (Pretoria News Readers' Choice Award) and 2019's Most Loved Local Entertainment spot in SA (Most Loved SA).
Booking a day of endless thrills is as simple as buying your ticket online today. Tickets will no longer be available at the gate from 1 April, bookings can now be made via Gold Reef City's convenient, friendly online booking system.
What you need to know
Ticket price: One convenient price for every visitor – R200 per person from 1 April 2021
Rewards Discounts: Pay less for endless thrills if you are an existing Gold Reef City Rewards Cardholder or when you sign up to the Gold Reef City Rewards Programme for Free, only pay R180pp! You have to be 18yrs or older to sign up.
COVID-19 safety: Gold Reef City Theme Park has implemented multiple COVID-19 protocols as per Government regulations that include, reduced capacity, social distancing markers in all queue lines, sanitising stations, sanitising of high-volume touchpoints throughout the Theme Park, including ride safety restraints on a daily basis, as well as staff training. As an additional measure, we have introduced Queue Controllers who roam the park to manage the ride queues and a Security Team to enforce the wearing of masks at all times! Visitors that do not comply will be asked to leave the premises.
Booking: Online bookings at bit.ly/GRC-TP – tickets will no longer be available at the gate from 1 April 2021. For operating days and hours visit our website.
Get Social:
Follow us on Twitter @GoldReefCitySA, Instagram @GoldReefCitySA or keep up to date with our news on Facebook @GoldReefCitySA #GRCThrills.
Handmade Easter bunny crackers from my home in Cheshire. They're perfect for the dinner table as place names, and super cute for kids this spring. They can be used as gifts, or for a fun egg hunt around the house and garden.
They're available empty so you can add in your own gift, or they can be filled with a Malteser Easter bunny.
Giant sunflower growing kits.
Encouraging families to get outside and start growing their own flowers. Some have even turned it in to a competition, who's sunflower can grow the biggest!
Each one comes with a personalised, handwritten garden marker, a giant sunflower seed and planting instructions.
INKspire Calligraphy
@INKspire.calligraphy
www.inkspirecalligraphy.com
With hybrid bakes all the rage, tuck into a slice of Creme Egg Brookie Traybake – layers of gooey choc chip cookie and moreish chocolatey brownie, topped with half a creme egg nestled into each slice. Made with just 8 ingredients and 5 pieces of equipment, it'll be the best thing you'll tuck into over the Easter weekend.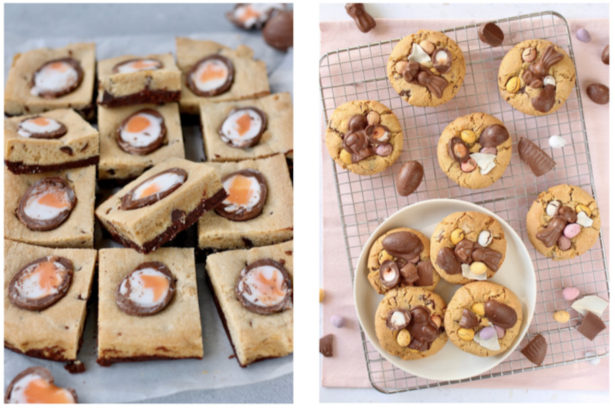 That's until you bite into your Leftover Easter Chocolate Cookies, of course. Why should the baking fun end with the weekend? These cookies are the perfect way to pack your leftover Easter chocolate into a fun bake and are designed to use up whatever chocolatey Easter treats you've not got round to (yet!). The cookies are super speedy to make and use classic store cupboard ingredients, so all you have to do is get your mixing bowl out!
Creme Egg Brookie Traybake
Makes 12 Brookies
Ingredients
1. 250g unsalted butter, melted
2. 300g granulated sugar
3. 3 eggs
4. 1 tsp vanilla extract
5. 300g plain flour, split into 50g and 250g
6. ¼ tsp bicarbonate of soda
7. 200g dark chocolate chips or a chopped up bar, split into 150g and 50g
8. 6 Creme Eggs, halved
Equipment
1. 2 mixing bowls (one should be microwaveable)
2. Teaspoon
3. Spatula
4. 20 x 30cm traybake tin, lined with parchment
5. Microwave
Method
1. Preheat your oven to 160°C (fan).
2. In the microwaveable bowl, melt 150g of the dark chocolate in 30 second increments, being careful not to burn it. Set to one side.
3. In the other mixing bowl, combine the melted butter and sugar with the spatula followed by the eggs and vanilla. Mix until everything is combined.
4. Pour 350g of this mixture into the melted dark chocolate and mix thoroughly before folding in 50g of flour. This is your brownie base – pour this into your lined tin and spread evenly using the spatula or the back of the teaspoon. Pop this in the freezer while you make the cookie topping.
5. To make the cookie topping, add the rest of the plain flour (250g) and bicarbonate to the remainder of the butter, sugar and egg mixture. Combine with a cleaned spatula until smooth, then fold in the leftover 50g of dark chocolate chips/chunks. Take the brownie base out of the freezer and spread the cookie dough evenly on top.
6. Bake for 30-35 minutes until risen and golden on top. Allow to cool slightly before gently pressing the Creme Egg halves into the baked Brookie.
7. Once the Brookie has cooled completely in the tin, remove it and cut it into portions.
Credit Line: Recipe from the Easy Peasy Baking campaign, launched by UK Flour Millers. You can find more Easy Peasy Baking recipes and information on the campaign over on the Fab Flour website: fabflour.co.uk/easy-peasy-bakes/ or on social: @fab_flour on Instagram or @fabflour on Facebook and Twitter.
Leftover Easter Chocolate Cookies
Makes 10 Cookies
Ingredients
1. 120g unsalted butter, softened
2. 180g demerara sugar
3. 1 egg
4. 300g plain flour
5. 1 tsp bicarbonate of soda
6. ½ tsp salt
7. 200g chopped Easter chocolate + extra for topping
Equipment
1. Electric hand mixer
2. Mixing bowl
3. Baking tray, lined with parchment
4. Teaspoon
5. Cooling rack
Method
1. Preheat your oven to 180°C (fan).
2. Cream together the butter and sugar in the mixing bowl before the adding the egg and mixing until combined.
3. Add in the flour, bicarbonate and salt. Mix together until a dough begins to form. At this stage, add in your chopped up Easter chocolate and continue to mix until the chocolate is evenly distributed.
4. Weigh the dough into 80g balls and place on the lined baking tray (gently push some whole mini eggs into the dough balls now if you have them). If you only have one tray, bake these 4-5 at a time as they will need space to spread.
5. Bake for 10 minutes, then rotate the tray and bake for a further 4-5 minutes until just golden. The cookies will continue to bake for a while as they cool.
6. Let the cookies rest on the cooling rack until warm to the touch before topping with any other leftover chocolate you have to hand. The chocolate will melt from the warmth and solidify again by the time the cookies are cool enough to eat.
Credit Line: Recipe from the Easy Peasy Baking campaign, launched by UK Flour Millers. You can find more Easy Peasy Baking recipes and information on the campaign over on the Fab Flour website: fabflour.co.uk/easy-peasy-bakes/ or on social: @fab_flour on Instagram or @fabflour on Facebook and Twitter.
Hot Cross Buns and Chocolate Orange get cheesy makeover from producers of best-selling Xmas Advent Calendar
Ilchester® Spiced Blueberry Hot Cross Bun Wheeler and Ilchester® Double Chocolate and Orange Wheeler to launch in 350 Asda stores from 18 March

The makers of the world's first and best-selling Christmas advent calendar have turned their attention to Easter-inspired cheeses for 2021.
Norseland, the UK's leading speciality cheese company and the manufacturers of the number one selling Ilchester® Cheese Advent Calendar, have launched two new Easter-themed cheeses in their Ilchester range. These are:
Ilchester® Spiced Blueberry Hot Cross Bun Wheeler – a delicious cheddar cheese, blended with real blueberry pieces, orange peel, dark raisins and lightly spiced with cinnamon.
Ilchester® Double Chocolate and Orange Wheeler – a rich and creamy Wensleydale combined with shards of milk and white chocolate as well as fruity orange pieces.
These two products will be available from 350 Asda stores from 18 March, so could provide an exciting change for Easter treats for 2021.
The two new Easter cheeses will make the perfect novelty additions to any Easter weekend cheeseboard, or topped on sweet biscuits like shortbread, a Lotus Biscoff or a digestive. For a real Easter treat, pair the Ilchester® Spiced Blueberry Hot Cross Bun Wheeler with a German Riesling and the Ilchester® Double Chocolate and Orange Wheeler with a glass of Champagne or Prosecco.
Lisa Harrison, Senior Brand Manager from Norseland, says:
"On 19 March, we as a country will have endured a whole year of restrictions to our freedom as a result of the pandemic, and we are now in the third national lockdown.
"We were really keen to create some new products that can help lift our spirits as we approach Easter. And while we are unsure about whether we will be able to celebrate the Easter break with family and friends, these tasty, unique and innovative cheeses will provide us with a novel addition to our indulgent Easter gastronomical experiences that we can really look forward to enjoying.
"We are confident that the British public will love the novelty factor of these cheeses and will a great alternative for cheese lovers who would rather a cheesy delight than a chocolate one this Easter."
Premium raw food provider, Natural Instinct, launches bespoke Easter Feast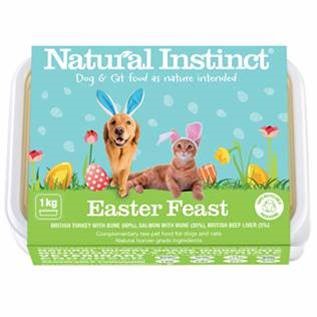 With Easter just around the corner and egg hunts and chocolate aplenty, as of today there are no more 'egg-scuses' to leave the nation's much- loved dogs and cats behind! Pet owners can spoil their furry friends this Easter with the limited-edition Easter Feast, from premium raw pet food brand, Natural Instinct.
Easter is a day traditionally filled with chocolate which makes it miserable for our pets who cannot indulge in any chocolate offering. Although chocolate may be tasty for us, it is extremely dangerous and toxic for our dogs and cats. To prevent the temptation of sharing our Easter treats with our pets, Natural Instinct is launching a nutritious and tasty complementary recipe for our furry friends to enjoy which is full of natural goodness!
Launching today, Natural Instinct's Easter Feast has been specially created to add variety to pets' diets. Including British turkey with bone, salmon with bone and British beef liver, the limited-edition meal also aids a healthy diet with source of taurine which helps the brain, eye, and heart functions. Alongside a source of zinc to improve the quality of pets' coats and skin. This special recipe can be served as an Easter treat or used by pet owners to whip up their very own meal, tailored to pets' individual tastes and health needs.
Rachel Kirby, spokesperson for Natural Instinct commented:
"Whilst we are undoubtedly looking forward to a long weekend filled with chocolate eggs, it's important we keep them away from our beloved pets. With this in mind, we're excited to unveil the limited-edition Easter Feast as a special treat for the nation's dogs and cats.
Easter marks the start of Spring and a holiday we would usually spend with our loved ones. But with national restrictions regularly under review, it might be somewhat different this year. However, we can still spend time with our pets! Our companions can enjoy a special Easter treat made just for them. Available for both dogs and cats, the Easter Feast, will be available in the UK from today and can be found online and at a variety of stockists."
Available Monday 1st March 2021 from Natural Instinct
1kg £4.00 | 2x500g £4.50
MYPROTEIN UNVEILS LIMITED-EDITION PROTEIN BARS FOR EASTER
Treat without the cheat with Myprotein's most indulgent snacks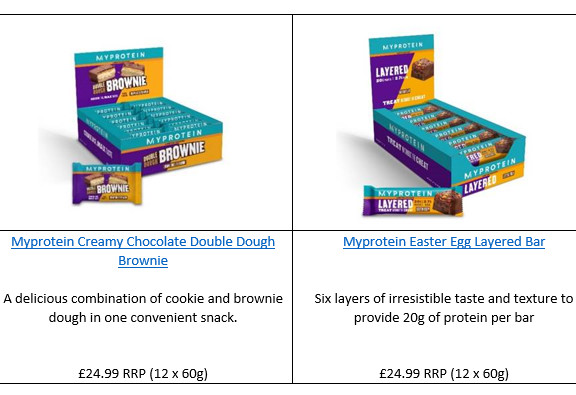 Myprotein has unveiled two limited-edition flavour extensions of its best-selling snacks this Easter, the Easter Egg Layered Bar and Creamy Chocolate Double Dough Brownie.
Just because Easter is typically a time for indulgence doesn't mean you have to lose sight of your fitness goals. The Layered Protein Bar is Myprotein's most scrumptious snack yet, with six irresistible layers of taste and texture created to exemplify decadence yet guilt-free snacking with 20g of protein and 225 calories per bar.
Raising the bar in high-indulgence snacking, the Creamy Chocolate Double Dough Brownie is a delicious combination of cookie and brownie in one bar, topped with low sugar caramel and filled with chocolate flavoured coating – pure protein perfection. Each portion packs a punchy 14g of protein per bar at only 245 calories.
Myprotein's range of chocolate flavour snacks mean that you can Treat Without The Cheat and stay on track for your fitness goals this Easter.
MarieBelle New York
Easter 2021 Chocolate Collection
Brings Edible Joy to the Celebration

MarieBelle Chocolates Easter Collection 2021 ©MarieBelle Chocolates
Get into the Spring state of mind with world-renowned, luxurious bean-to-bar chocolate company, MarieBelle Chocolates who has debuted their Spring and Easter 2021 Chocolate Collection. Take advantage of the clocks leaping forward into Summer time and make a bee-line for MarieBelle's store or website to obtain these chocolate works of art. This Easter the flagship retail location at 484 Broome Street offers patrons a sumptuous shopping experience for the eyes and appetite with lavish window displays which aim to warm the heart. Relish in the sweetest gift for any occasion, available in-store or delivered same day anywhere in the Manhattan area.
Celebrate Easter with MarieBelle Chocolates' signature artisanal ganache collections. Available in 6 piece and 16 piece boxes, each ganache is decorated with a unique Easter design that tells a beautiful love story. Another favorite is the MarieBelle Easter Eggs, nestled in a beautiful MarieBelle Spring box accented with a butterfly motif. These seasonal favorites are available in milk chocolate and dark chocolate.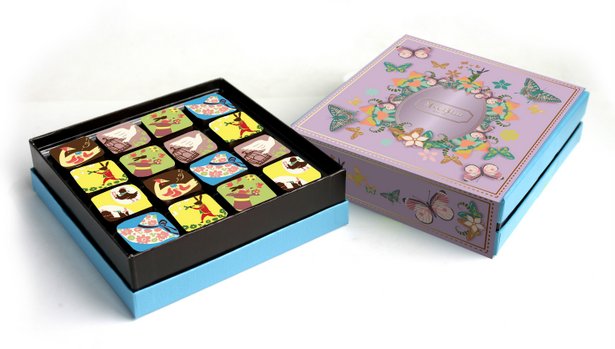 MarieBelle 16 Piece Easter Ganache ©MarieBelle Chocolates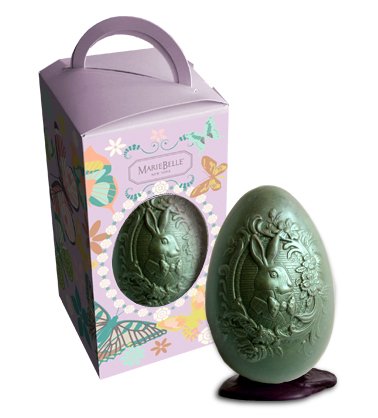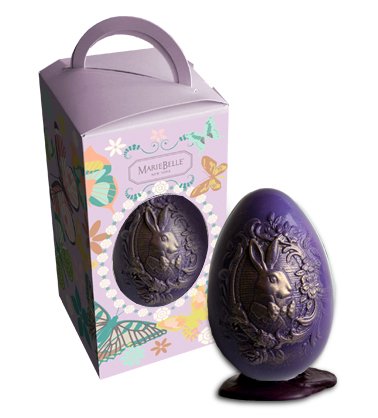 MarieBelle Easter Eggs ©MarieBelle Chocolates
What is more traditional for Spring and Easter than the beloved Easter Bunny. MarieBelle's classic Double Easter Bunnies Lunch Box features two classic bunnies, one milk chocolate and one dark chocolate.
Also available this season is the Small Easter Egg set, a beautiful assortment small milk and dark chocolate eggs in cream box with a floral spring motif sleeve. For a little bit of everything, MarieBelle's Easter Box Set comes with a milk chocolate egg, a dark chocolate egg, a milk chocolate bunny, and two ganacge tote box.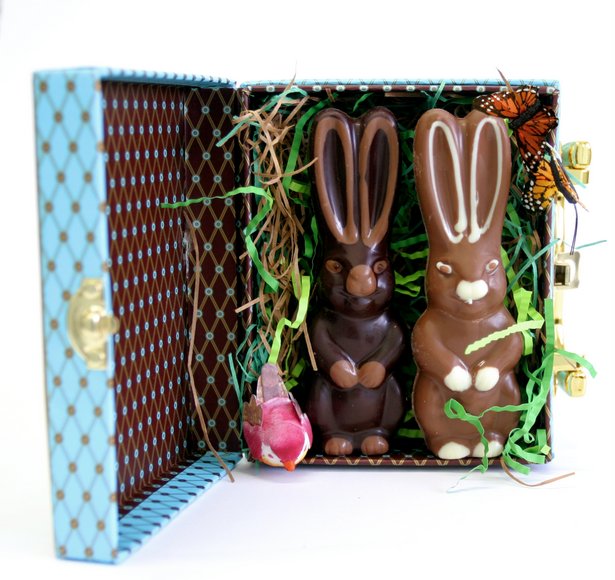 MarieBelle Double Easter Bunnies Lunch Box ©MarieBelle Chocolates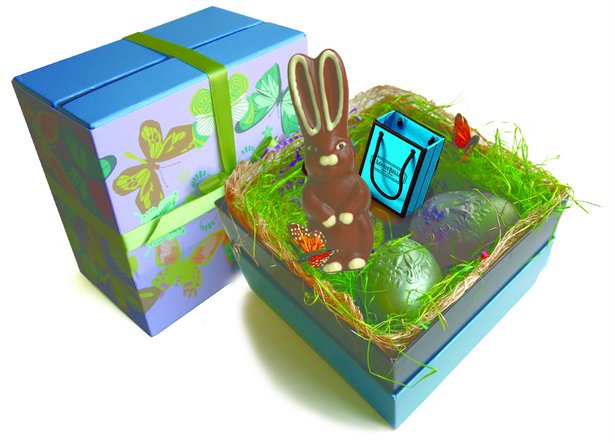 MarieBelle Easter Box Set ©MarieBelle Chocolates
Woman-owned MarieBelle New York is a world-renowned luxurious global chocolate company. Their fine art edibles are produced in their Brooklyn factory with retail locations throughout New York City and Japan. MarieBelle's flagship store in New York's famous Soho District offers chocolate lovers a sumptuous shopping experience. MarieBelle's newest New York retail shop is located in Midtown Manhattan's stunning Japanese-owned Kitano Hotel. Each location pairs perfectly with our lavish and decadent chocolate designs. Customers can purchase MarieBelle's tasty products on their website www.mariebelle.com, and are available for store pick up or walk in at the Kitano Hotel.
Maribel, hails from Honduras, where her early love for confections was evident as she began selling candies to her neighbors at the tender age of 8. However, living with her mother and grandmother, who were both seamstresses, led her to pursue a career in fashion-arriving in the US at 17 to attend Parsons School of Design. Lieberman felt unfulfilled leading her to search for meaning in the field of gourmet cuisine. Soon thereafter, she opened a store "Lunettes et Chocolat" in 2000 which combined her love for chocolate with her friend's collection of eyeglasses under one roof. Alas Maribel had found her niche and struck out on her own in December 2001: renting a small gallery space in Soho that would continue to serve as her flagship for the subsequent 18 years.
MarieBelle New York, which is located at 484 Broome Street, continues to tantalize customers with decadent truffles, artisanal ganache and its renowned Aztec Hot Chocolate-featured by Oprah in her list of favorite things. The superb ingredients of Criollo cocoa beans, Tahitian vanilla, Japanese matcha and Puerto Rican Rum produce an unrivaled product that draws customers from around the globe. During any season these treats are the perfect corporate gift as they can be tailored to the specialized needs of any business. This year MarieBelle New York introduced a High Tea concept which allows customers to partake in this British tradition while indulging in lite bites, chocolate fondue, scones and assorted sandwiches such as Salmon and dill cream cheese. A Cacao Bar nestled in the rear of the Soho Store is similarly decadent as desserts, pastries and hot chocolate await. In the current environment of fear and uncertainty there is nothing more soothing then enjoying a cup of hot chocolate with a family member or friend.
The explosive success of Lieberman who has expanded her empire to a store in the Kitano Hotel at 66 Park Avenue and four stores in Japan is undeniable. Lieberman's hands-on involvement with every aspect of her business has her visiting her Soho store nearly every day. This attention to detail is what keeps Maribel at the top of the chocolate pyramid-a delicious place to be.
"Life is all about the pleasure and happiness we find in food, art and beauty." – Maribel Lieberman, Chocolatier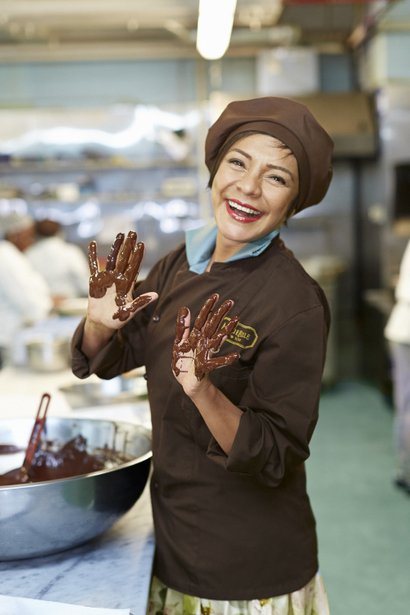 Maribel Lieberman
MarieBelle New York (SoHo)
484 Broome Street
New York, NY 10013
(212) 925-6999 x1
MarieBelle at the Kitano Hotel (Midtown)
66 Park Avenue
New York, NY 10016
(212) 885-7177
For more information about MarieBelle Chocolates, visit www.mariebelle.com/
Facebook: MarieBelleNewYork | Twitter: @MarieBelleNY | Instagram: @mariebelleofficial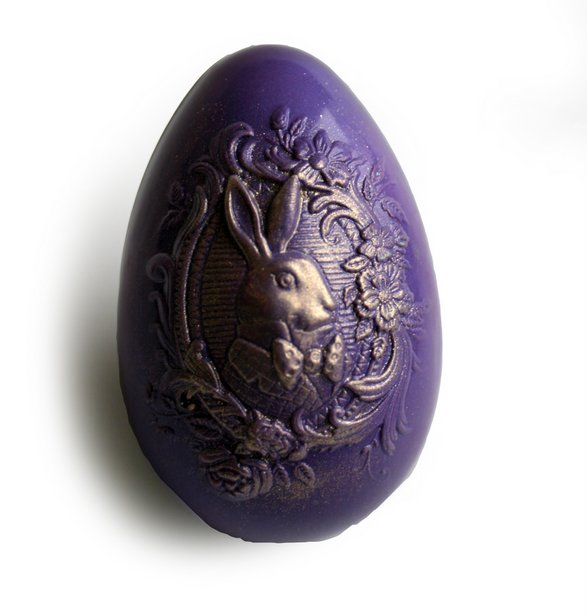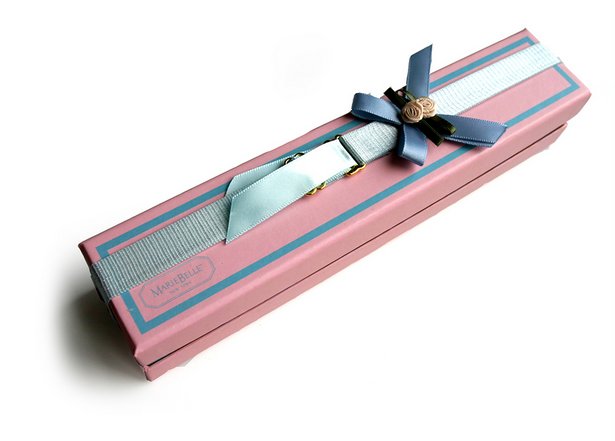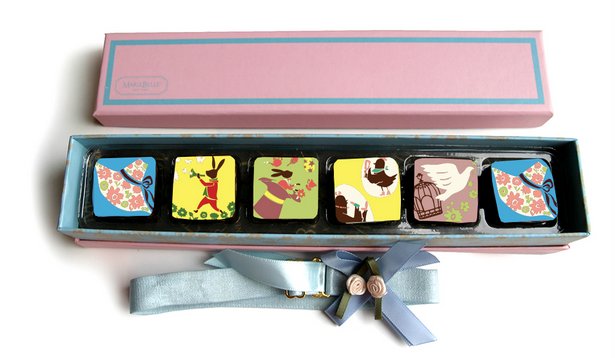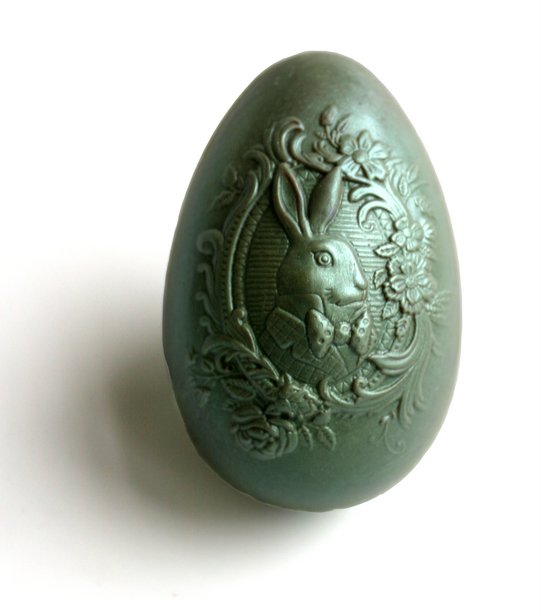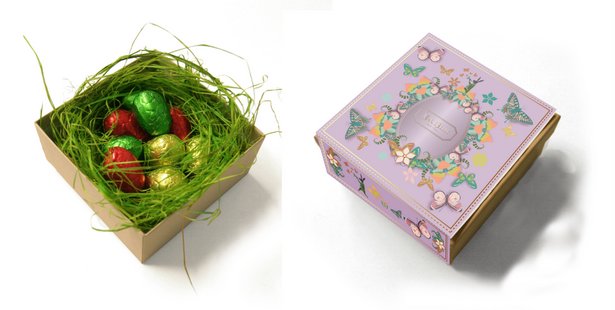 SnapWatch launches uber-cool watches for kids!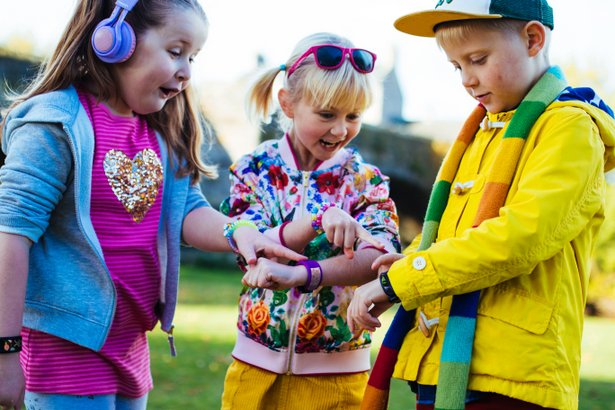 Destined to be top of Birthday and Easter Gift Lists they feature a truly flexible LED display and very cute graphics!
March 4th 2021, UK: SnapWatch has announced it's super cool, funky fashion collection of kids watches. Costing just £14.99 each – that's Pocket-money pricing!
What makes SnapWatch so special:
• A truly flexible display which can be viewed in strict straight mode or wrapped around the wrist. Check out the time from all angles!
• They come in six fun, funky designs and colours including Astronauts, Unicorns, Sharks, Dragons, Spring Purple or Icy Black – whether your kids love adventure or fantasy there's something for them – which one will they choose?
• The soft silicone casing makes it tactile, smooth and comfortable – go on give it a feel!
• They're just the snappiest way to learn time!
Telling the time is now fun and exciting, it's 'the snappy happy way to tell time'. No software or app is required, there's easy 2 button control for 12/24hr time plus date/month/seconds mode. Its been well and truly kid tested, it's completely shockproof and splashproof with a two year replaceable battery, what's more it's recyclable and CE approved.
With Easter just around the corner, your kids can have fun in a 'snap' as SnapWatch makes the best 'irreWristible' non chocolate gift ever!
SnapWatch is available online at www.snapwatch.co.uk priced at £14.99 including free P&P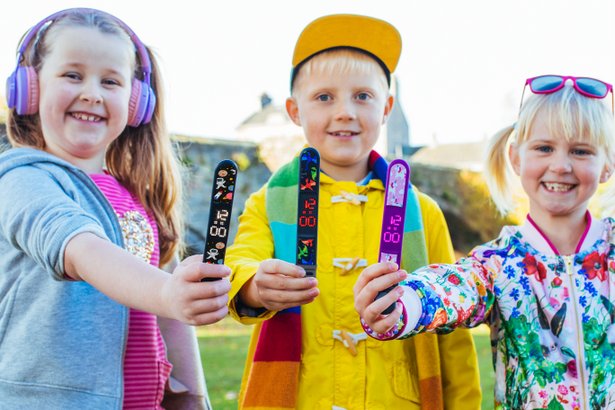 Luxury French tea emporium, Mariage Frères, has just launched a beautiful new range of tea-infused 'Joyeux' Easter Eggs – creamy ganache infused with Thé de Pâques tea's gourmet crème brûlée flavour under a crisp shell of chocolate speckled with festive and colourful dots. The Easter Eggs come in a box of four delicious flavours to try: red is dark chocolate ganache, green is almond paste, blue is almond praline, and yellow is hazelnut gianduja, priced at £39.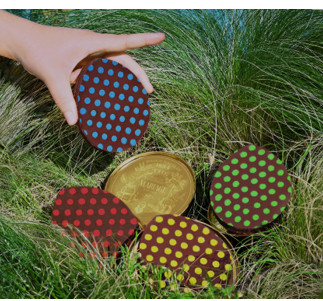 All products are available at Selfridges London or online for nationwide delivery at www.mariagefreres.com.
Jabuka Adds A New Twist To Easter Baskets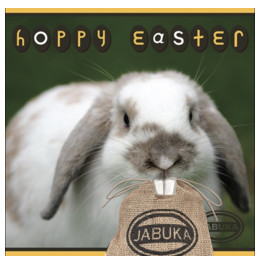 Toronto, ON – (March 10, 2021) – Jabuka, the new word game with the coffee theme, is giving the Easter Bunny a new twist on options to fill baskets this year. Hopping on an idea to add games to the Easter deliveries, Jabuka is the big treat that is the right size to lay nicely next to the decorated eggs and chocolate bunnies.
Jabuka is packaged in a neat, eco-friendly cloth bag and at about five-inches and weighing just a few ounces, it just fits nicely as a compliment to any Easter basket
Martin Russocki, inventor of JABUKA, said. "With a coffee theme, Jabuka might be a nice discovery to play along with your morning drink on Easter morning too."
Jabuka ($19.95 for 2-4 players ages 8+) is the multi award-winning rotating letter word game that brews up a lot of fun. Its small, portable, quick and easy game play offers affordable, multi-age entertainment through a cool, coffee theme that you can play just about anywhere. As an easy to learn and play word game, Jabuka is fun for all groups, and it has also been adopted as a fun educational item for hybrid and remote learning too.
How to Play: Players spill the coffee bean-shaped tiles and start a battle of words (official rules at www.Jabukagames.com). No turn taking. Just grab the letters and make words. Then, maybe you can steal words from other players with clever word scrambles and adding letters. Notice the yellow letters that can be twisted, such as:
• "E" is "m" or "w"
• "c" is "u" or "n"
• "r" can be "j";
• "t" is also "x";
• and more
When you first spill the beans, some land face down, leave those face down until everyone agrees to flip and turn over 2 beans at a time to reveal new letters. Play. Repeat. Count beans when the last 2 are filled. The player with the most beans that make words wins! Game on.
About Jabuka Games, Inc.
Based in Toronto, Ontario, Jabuka Games Inc. is a start-up game designer and marketer of new and original games. Its premier product is a game of the same name: Jabuka, a coffee themed word game. If its first product is any indication of its future, Jabuka Games is destined to be a very successful entry into the toy and game industry. Jabuka has already received overwhelmingly positive response, recognized with six major awards for excellence in quality, design, educational and entertainment value, originality, and appeal. In the short time since its debut at the New York Toy Fair, Jabuka has sold over 60,000 games worldwide. It's available at Indigo locations across Canada, over 300 stores in the U.S., and online everywhere For additional information, visit www.jabukagames.com and interact with the company on Facebook, Instagram, Twitter and YouTube.
Hunt for Dinosaur Eggs this Easter with the Natural History Museum Shop

Forget boiled eggs, this Easter is all about dinosaur eggs with Easter bundles from the Natural History Museum Shop.
For £7 each, choose between a terrifying T. Rex or a tasty Triceratops bundle and receive a chocolate lolly and colourful dinosaur egg. Submerge your egg in water and watch a dinosaur hatch and grow in just a few days!
The chocolate lollies are free from palm oil and made with sustainably grown cocoa. Proceeds from all orders made on our online shop help support the Natural History Museum. With your help we can continue to carry out pioneering research, care for our internationally important collections and inspire people to take better care of the natural world.
For more information and to purchase, visit: www.nhmshop.co.uk.
For high res images and cut out images, please contact v.ramsay@nhm.ac.uk
Dinosaurs grow up to 16cm. Ages 3+. Lolly contains milk and soya, may contain traces of nuts and gluten.
Carr's Flour are celebrating the arrival of Spring and warmer days with open arms and a handful of egg-cellent recipes.
Perfect for getting into the Easter spirit, these tasty recipes from Carr's Flour are sure to impress, including Simnel Muffins, Easter Egg Brownies, a Date & Hot Cross Bun Loaf and Simnel Biscuits.
Simnel Muffins – Made with Carr's Self Raising Flour, marzipan, nutmeg and mini eggs, these individual bakes are flavoured with delicious seasonal spices.
Easter Egg Brownies ¬– Deeply chocolatey brownies made with Carr's Self Raising Flour and topped with chocolate fondant icing and mini eggs – a decadent delight, great for baking with the kids.
Date and Toffee Hot Cross Bun Loaf – An impressive looking bake made with Carr's Plain Flour, toffee chunks and dates and finished with a traditional Hot Cross Bun cross – try it toasted for a luxurious Easter breakfast.
Simnel Biscuits – Made with Carr's Plain Flour, these biscuits are filled with mixed dried fruit and flavoured with orange zest for a deliciously moreish and satisfying seasonal biscuit.
Known for their tried and tested reputation that's given confidence to bakers for nearly 200 years, Carr's' team of expert millers blend tradition and expertise to produce flour you can trust. Available to purchase from Sainsbury's, Booths, Lakeland and Williamson or from Carr's online shop for delivery straight to your door.
Easter Simnel Muffins
INGREDIENTS
250g Mixed Dried Fruit
1 Orange, zest and juice
175g Butter, softened
175g Golden Caster Sugar
3 Eggs, beaten
300g Carr's Self Raising Flour
1½ tsp Mixed Spice
½ tsp Nutmeg, freshly grated
5 tbsp Milk
200g Marzipan
200g Icing Sugar
1 Lemon, juice
Mini Chocolate Eggs
METHOD
1. Tip the fruit into a bowl, add the orange zest and juice and leave to soak for 1 hour.
2. Line 12 deep muffin tins with muffin cases. Preheat the oven to 180ºC/Fan 160ºC/Gas 4.
3. Beat together the butter, sugar, eggs, flour, mixed spice, nutmeg and milk until light and fluffy, then stir the fruit in well.
4. Cut 100g of marzipan into small pieces and stir into the cake mix.
5. Divide the mix evenly between the muffin cases and bake for 25-30 minutes, until risen, golden and firm to touch. Leave to cool.
6. Beat together the icing sugar and lemon juice to make icing thick enough to coat the back of a wooden spoon.
7. With the remaining marzipan, make 12 discs to fit on top of each muffin. Stick onto the top of each muffin with a little bit of icing and toast (brown off), either using a blow torch or placing under a hot grill, until golden.
8. Allow the marzipan to cool then drizzle the icing over the top, add a cluster of eggs and leave to set.
APPROX 12 1 HR 15 MINS PREP BAKE 25-30 MINS
Easter Egg Brownies
INGREDIENTS
FOR THE CAKE
250g Butter room temp
4 Eggs
250g Carr's Self Raising Flour
2 level teaspoons Baking Powder
50g Cocoa Powder
7 tablespoons boiling Water
250g Caster Sugar
2 tablespoons Milk
FOR THE ICING
125ml Double Cream
250g Chocolate
METHOD
1. Grease and line a 30cm x 20cm tray.
2. Pre heat oven to 180°
3. Cream the butter and sugar, add the eggs, then slowly add the flour and baking powder.
4. Mix the cocoa and hot water to a paste and add to the mix.
5. Loosen the cake mixture with the milk and beat until smooth.
6. Spread evenly in the tin and bake in the middle of the oven for 25 minutes.
7. Leave in the tin to cool a while then lift out.
To make the ganache icing, gently warm the cream, break the chocolate into small pieces and add to the cream to melt, stirring all the time. When thick and glossy pour over the cake and decorate with chocolate min eggs and curls of chocolate.
If your ganache goes grainy or oily, don't panic, pour off the excess oil and add some more cold cream mixing until smooth and glossy.
15 MINS PREP BAKE 25 MINS
Date & Toffee Hot Cross Loaf or Mini Hot Cross Buns
INGREDIENTS
FOR THE LOAF
1lb Carr's Plain Flour
2x7g sachets of Fast Action Dried Yeast
A level teaspoon Salt
150ml Milk
1 Egg
50g Caster Sugar
50g Butter (room temperature)
100g Dates (chopped)
50g Toffee Chunks
FOR THE CROSS
75g Carr's Plain Four
Water
FOR THE GLAZE
Apricot Jam
METHOD
1. Mini hot cross buns – perfect for little mouths! Put all the ingredients except the dates and toffee, into your bread maker following the maker's instructions and follow for raisin dough. If you don't have a nut dispenser add the dates and toffee when it beeps.
2. Take out of bread maker and form into approx 15 balls for individual buns, or shape and place into one large loaf tin, 22cm x 12cm.
3. Cover with a clean tea towel and leave to prove in a warm place until doubled in size.
4. Preheat oven to 180 ˚C (Fan 160˚C, Gas Mark 4). To make the cross mix the flour and water and pipe a cross on top of the uncooked buns or loaf. Bake for approx 40 mins.
5. To make the glaze warm the jam with some water in a pan until softened Brush the top of the buns or loaf with the glaze when they come out of the oven. Let the loaf cool slightly in the tin, before turning out.
1 LOAF 20 MINS PREP & PROVE TIME BAKE 40 MINS
Simnel Biscuits
INGREDIENTS
FOR THE BISCUITS
250g Carr's Plain Flour
175g unsalted Butter
175g Caster Sugar
75g mixed Dried Fruit
Zest of an Orange
1 Egg yolk
FOR THE TOPPING
50g Caster Sugar
½ tsp Almond Essence
METHOD
1. Sift the flour into a mixing bowl, add the butter then rub in with your fingertips until it looks like breadcrumbs.
2. Stir in the sugar and your favourite mix of dried fruit or peel and cut up small plus the orange zest. Then stir in the egg yolk and combine all the ingredients.
3. Prepare a sheet of cling film on a work surface, then knead the mixture by hand to make a crumbly dough. Squeeze into a ball shape and place it on the cling film and press out to a disc shape. Wrap in film and place in the fridge to chill for 1 hour.
4. Preheat the oven to 190°C/170°C Fan/Gas 5. Line four baking sheets with greaseproof paper.
5. Roll out the dough between cling film sheets to about 3mm thick.
6. Use a 8cm fluted round cutter to create biscuit shapes and carefully place on the baking sheet about 3cm apart. You should have around 20 biscuits.
7. Bake until golden – around fifteen minutes in the oven. Cool for a few minutes on the tray, then move to a cooling rack to cool completely.
8. As the biscuits cool prepare the sugar topping by placing the ingredients in a plastic bag or container and quickly shaking to mix. When the biscuits are almost cool sprinkle on the topping to your taste.
APPROX 20 BISCUITS 30 MINS PREP
1 HOUR CHILL BAKE 15 MINS
Credit Line: All recipes belong to Carr's Flour, you can find out more information on their website. The full range is available to order from carrsflour.co.uk/collections/flour
ZOOM& BLOOM LAUNCHES NEW
LUXURYVIRTUAL FLORAL ARRANGING WORKSHOPS – PERFECT FOR SPRINGTIME HOLIDAYS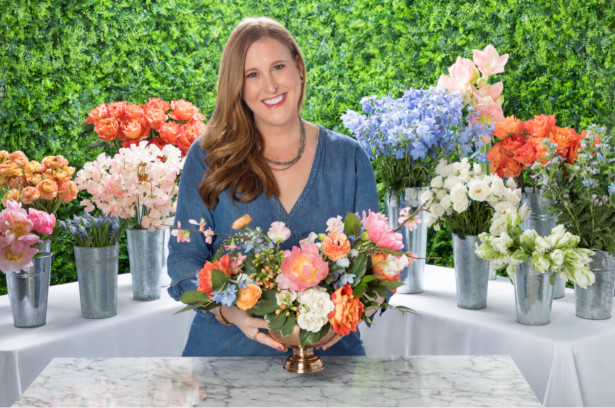 Zoom & Bloom offers its luxuryvirtual floral workshop as a way for families to set the table together and stayconnected during Passover, Easter, and Mother's Day
www.rmerrittflowers.com/zoom-and-bloom
New York City – March 16, 2021 – Zoom & Bloom, the new luxury virtual floral arrangingworkshop, has launched with a series of three virtual workshops designed tohelp families and friends connect with each other and create a beautiful floralcenterpiece during the Passover and Easter holiday season. Family and friendsnot only enjoy a shared experience of fun and beauty – but they end up with agorgeous holiday centerpiece. Workshop dates are as follows: March 25th – PassoverCenterpiece, April 3rd- Easter Centerpiece Workshop and May 8th – Mother'sDay Workshop.
What it is
Zoom &Bloom is a virtual floral workshop, but with everything needed to make a lusharrangement which is delivered to the participant – the flowers, the container,the tools and the instruction (by Zoom) – "It's like the Hello Fresh offlowers," says Merritt, a New York City floral designer whose work has beenfeatured on TLC Network and in venues like the Rainbow Room. Together, theycraft remarkable bouquets that liven-up family holiday tables and their homes.
"We arethrilled to launch Zoom & Bloom in timefor the upcoming spring holidays," said RebeccaMerritt, founder of Zoom & Bloom and R. Merritt Production, a boutique eventproduction and planning agency specializing in floral design. "We wanted to create a program that wouldengage families and groups, encourage comradery, and provide a beautifulcomponent of the holiday – a luxurious centerpiece – AND the skills and tools necessaryto repeat the process on their own! Gather a group of friends, log on withdistant family and safely celebrate the upcoming holiday with style!"
How it Works
Zoom &Bloom prepares and sends a floral arranging session in a box. Participants workwith Zoom & Bloom to select the flowers and vessel (vase) for the workshopas well as timing for the session. Zoom & Bloom then sources the topquality flowers from specialty growers from around the world (everything frompeonies to garden roses to ranunculus, for example). Each variety isindividually wrapped and labeled with a hand-drawn flower sticker whichcorresponds to an enclosed care card. Recipients receive a thorough easy tofollow branded care and instruction card so recipients will learn the proper wayto prep the flowers in time for the live, virtual workshop.
Holiday Workshop Events
Zoom & Bloom provides the top quality flowers, tools and personalizedlive instruction from a top event florist. A luxurious box of blooms, a designervase prepped with a framework to enable easy arranging, along with thenecessary tools and clippers (packaged in a beautiful drawstring pouch) neededto make a lush arrangement will arrive the morning of the workshop. Participantssimply follow the instructions on the enclosed care card, hydrate the flowersand join a live, virtual workshop at 7pm. No experience is needed to create acenterpiece participants will be proud to put on their table. Flowers will beboth seasonal and spectacular – sourced from Zoom & Bloom's favorite farmsworldwide. The card and packaging can be personalized as well.
The box is shipped in time for setting the Passover, Easter and Mother'sDay tables with a one-hour confirmed zoom instruction and Q&A session. Atthe end, the group has a beautiful centerpiece.
Easter Guide Feature
How about a great indoor activity for kids to play that allows them to be creative at the same time? The Masterpiece app by award-winning STEAM brand Osmo allows kids to draw images for loved ones, then send Mom, Dad, Grandparents or other loved ones a VIDEO of their drawing? Masterpiece app allows kids to transform an image or photo into easy-to-draw lines, which they can color and decorate as desired. You can see this kid's time lapsed creative drawing video, as well as another video here of a child drawing her father as a superhero, then emailing the drawing to Grandma.
Masterpiece app is part of Osmo's Creative Starter Kit, available for iPad or Fire.
Creative Starter Kit
• Amazon URL (iPad version)
• Amazon URL (Fire version)
• Osmo URL
• Ages 5-10+
• Retail Price: $69.99
• Description: kit combines bestsellers Monster, Newton, Masterpiece, which invite kids to imagine, invent, explore and play, using an inspiring mix of art tools and cutting-edge technology, while being critical to learning, dexterity and skill development. Includes OSMO Base, new Creative Board, 4 dry erase markers, microfiber eraser pouch, Stackable storage for each game and three Game Apps: Monster, Newton, and Masterpiece
• Individual game descriptions:
o Monster: children's drawings become part of magical animated activities encouraging creativity while being fun and exciting. Osmo's Moz the Monster encourages children to draw images from their imagination on the real world creative board and then, thanks to Osmo's technology, they watch in wonderment as they see their creation come alive on the screen.
o Newton – encourages creative problem solving with upto 60 levels of fun physics puzzles
o Masterpiece: allows kids to transform a photo or gallery image into easy-to-draw lines, while improving skill and dexterity, then share a magical time-lapse video of their creation!
• Masterpiece app video: www.youtube.com/watch?v=0upQlA6K5YI&t=2s
Masterpiece app *how to use video: www.youtube.com/watch?v=GyfJMt82Pxc

Easter Treats! Lily's Sweets is a great better-for-you option, perfect for those who are trying to cut back on sugar but don't want to miss out on the Easter chocolate fun! lilys.com
Best known for its no-sugar-added products that are botanically sweetened with Stevia, Lily's offers a wide range of options you can feel good about indulging on this Easter.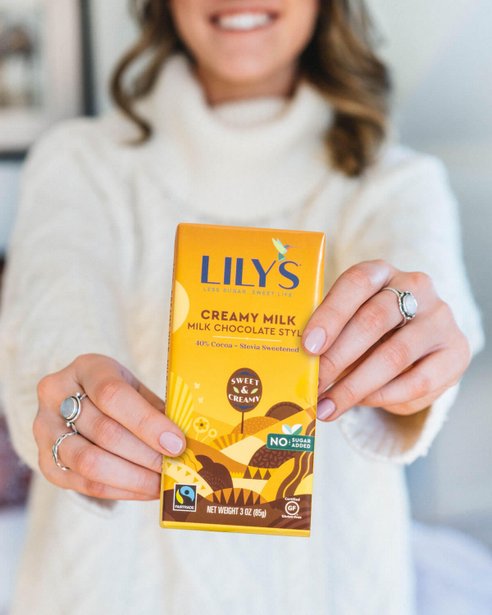 • For the chocolate lovers:
o Get a little bit of everything with the Mix and Match 6-Pack. Includes Creamy Milk, Salted Almond (Milk Chocolate Style), Crispy Rice, Coconut, Original and Almond.
o Or, get festive with White Chocolate Birthday Cake and White Chocolate Cookies & Creme.
• For the candy lovers:
o Find something for every craving – fromdark chocolate peanut butter cups,milk chocolate caramel popcorn,dark chocolate covered peanuts and more, all with no sugar added
• For the baking enthusiasts:
o Indulge guilt-free with classic baking chips in dark, semi-sweet, white chocolate, butterscotch and more. Your recipes just got a *major* flavor upgrade and saved you up to 100g of sugar per recipe.
Lily's products can be found nationwide at Whole Foods, Target, Walmart and Amazon. Use this store locator to locate Lily's in your area.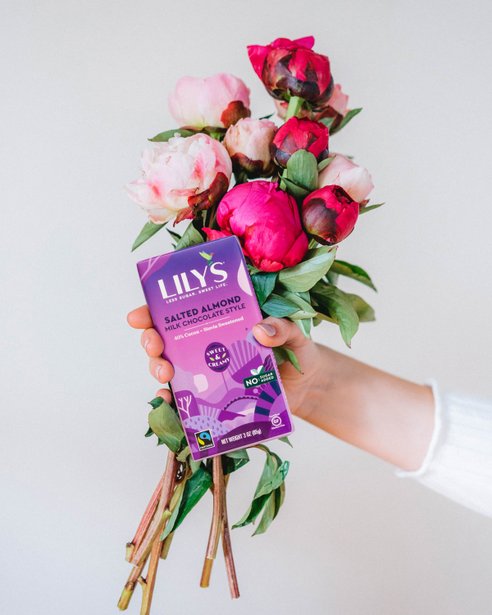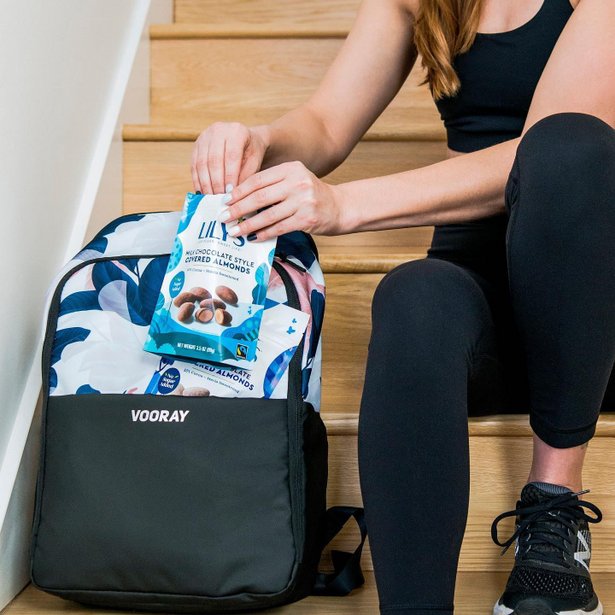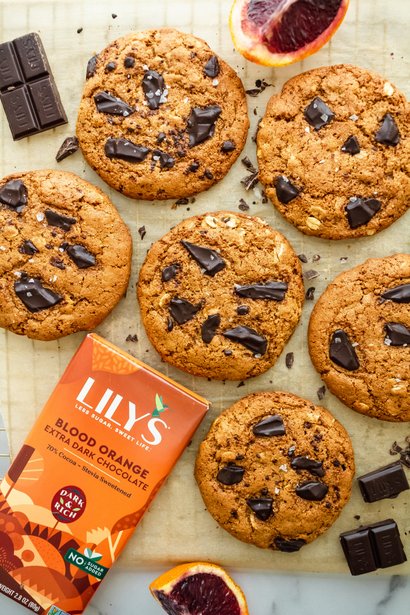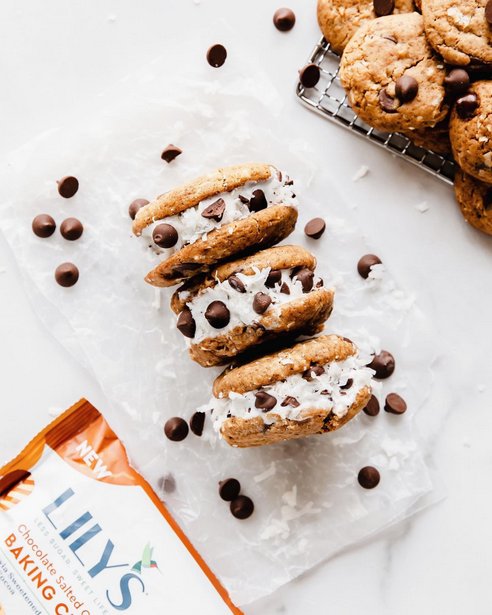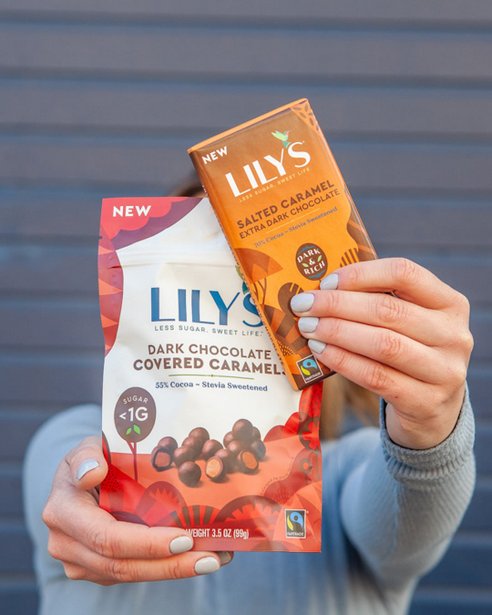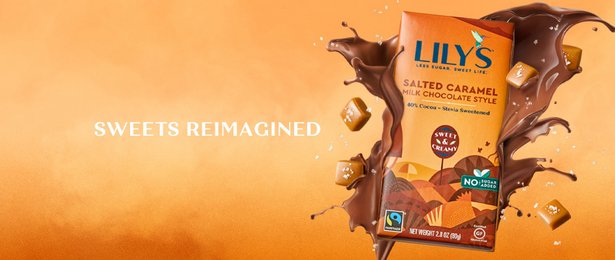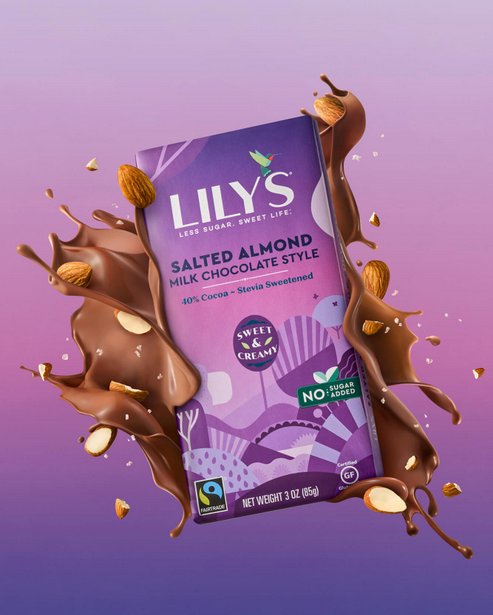 For Easter how about for younger children the new Wonderful Wildlife Puzzle: from Gibsons, from their Little Gibsons collection. www.gibsonsgames.co.uk
This NEW 100 piece puzzle is just the trick for teaching little ones about the natural world. Spot the bunnies, butterflies and deer. Tucked up beneath the vast green land are some furry friends – including a family of cute bunnies – catching up on some well earned sleep!
RRP £10.50
Age 5+
Stockists: www.gibsonsgames.co.uk
Grace Stevens – Make your Easter Egg-cellent!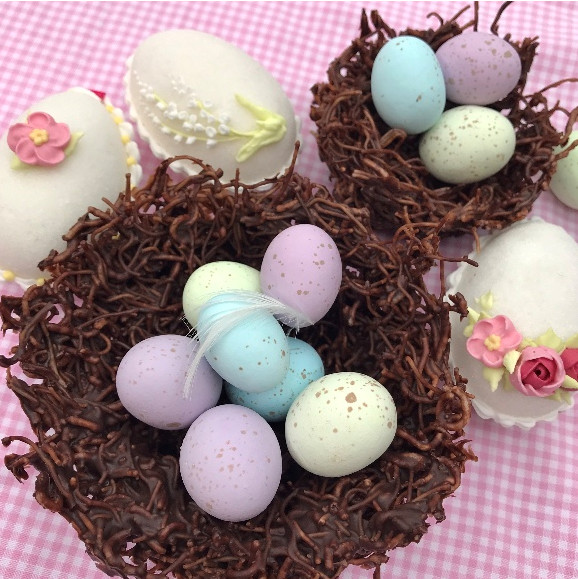 From the easy eating pleasure of a pillowy marshmallow egg to the crack of foil-covered bunnies, easter eggs fill our lives with sweet memories. As children, we excitedly scurry around the house tracking down these hidden chocolate treasures and beam with smiles as we lick the baking spoons and bowls clean.
Grace Stevens, TV chef, cookbook author and easter egg expert loves making chocolate creations with her kids over easter and shares her top tips to make your easter egg-travaganza extra-chocolaty this year.
Is the kind of chocolate I use important?
When you decorate your easter eggs, you can use whatever chocolate your heart desires (white, milk, dark). However Dark chocolate is the easiest to work with and is generally better to discover new techniques with, due to its lower fat content which makes it is easier to melt without it splitting.
Do I need to temper my chocolate?
What is tempering chocolate anyway? Tempering chocolate is when you melt chocolate to a precise temperature – dark chocolate is usually 33 degrees Celsius – then cool it to a precise temperature before using it to make your creation. Tempering chocolate leaves a shiny, silky finished product with a great 'snap'. However, for a super easy recipe, try Graces Chocolate Vermicelli Nests, where there is no need to temper your chocolate, or your enthusiasm.
Can I use a microwave to melt my chocolate?
While heralded all over the internet as a wonderful baking hack, according to Grace, using a microwave might make your life harder. In the microwave, the temperature of the chocolate rises quickly, and you cannot stir it; both of which make it is super easy to split your chocolate. Using a double boiler is far more reliable. Simply place a glass (not plastic or steel) bowl over a pot of steaming water high enough that the bowl doesn't touch the water. This introduces a gentle heat (which is why you want steaming not boiling water) to melt the chocolate while you stir.
How do I tell if I have the right temperature?
The temperature of the oil is not only essential to your safety but your success, because if the oil is too cold the Vermicelli noodles in her chocolate nest recipe will absorb it and become a greasy slump of unhappiness. For her Chocolate Vermicelli Nests, the oil should be at least 150 degrees Celsius. A sure way to check this is to use a thermometer, but you can check by tossing in a titbit of bread. If it bubbles and begins to fry immediately, your oil is at the correct temperature.
How do I make sure my chocolate comes out of the mould?
The horror that strikes as you watch your favourite baking show contestant grab their chocolate out of the blast chiller only for it to stick and crack minutes before the buzzer goes makes riveting TV – but it is not the drama you want for your Easter celebration. Luckily, it is easy to avoid by spraying the mould with a quick-release spray or smearing them with butter. Although, it's a little-known secret that once the chocolate has cooled completely, it will release from the mould easily all on its own.
Easter egg hunts hold many funny, lovely, joyful memories for all of us and Grace remembers how as a little girl she would struggle to focus on Easter church service because she knew that when she got home, there would be easter eggs scattered around the house.
'It was many years later I learnt that my eldest brother was the Easter Bunny – which brought its own kind of delight – and always snuck out early from church to hide them for us,' says Grace.
The easter egg hunt is a tradition Grace has continued with her children and she loves hiding the eggs for them to find. She says even her adult son still gets on board and enjoys the tradition and her handcrafted vermicelli nests add a wonderful homemade touch to any Easter table not to mention making the perfect parcel for your families favourite speckled eggs, smarties, and sweeties.
For more delicious tips, follow Grace on Instagram @ grace_stevenschef, visit her website for some yummy recipes www.gracestevens.co.za, or meet her in person and book your own Easter Bunny master class at the stunning Bosch experience centre, Cape Town.
Escape to the President Hotel this Easter, or let them bring Easter to you!
Easter conjures up images of chocolatey smiles, fluffy white bunnies, early morning Easter egg hunts through dewy grass, remembrance and special moments shared with loved ones.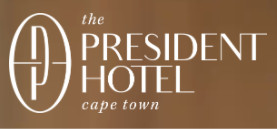 This year, the President Hotel has created an Easter holiday experience for you and yours to enjoy all those memories, and more. Chef Jacques Swart and his culinary team have whipped up an incredible Easter Sunday Lunch Buffet menu which you and the family can tuck into at the hotel, or have delivered to your door! The menu consists of three delicious courses but be sure to keep some room for dessert which promises Oreo Bunny Tails, Speckled Egg Bark, Marbled Bunny Gardens and other delectable delights.
Desmond O'Connor, General Manager at the President Hotel, says that this year they want to bring Easter to those who are confined to their homes because of Covid; to those who wish to maintain social distancing or just don't feel like cooking. Delivery is free to residents of Camps Bay, Bantry Bay, Fresnaye and Sea Point – "And if you want to collect, we will deliver to your car."
Spend a night, or make it two by taking advantage of the hotel's Easter Escape special – book now and get 40% off your Easter holiday – you can enjoy a few lazy days in the sun at the pool whilst the hotel keeps the kids entertained at the kids' club.
Escape to The President Hotel this Easter. #staysafe#atthepresident
Bringing Easter to you : R245 per person sharing
Easter Buffet Lunch at The President : R398 per person, kids under 3 eat free
R75 kids 3 – 6 years | R150 kids 7 – 13 years
Easter Escape : from R990 (40% off the best available rate)
Kids under 12 stay free
Book Direct: reservations@presidenthotel.co.za | 021 4348111
Order Easter Delivery: events@presidenthotel.co.za I 066 038 4521
Find out about our other specials;
Daycations | Car Wash| Fun Family Fridays
#lovelocal #supportlocal #buylocal #staysafe #worksafe #livesafe
Recipes from Kintyre Gin will certainly add some Scottish flare to your festivities!
Egg-stremely tasty cocktails from Kintyre Gin

Looking to add a dash of the Scottish Highlands to your Easter tipples? These delicious cocktail recipes from Kintyre Gin will certainly add some Scottish flare to your festivities!
Located on Kintyre's scenic east coast, famously described as Sir Paul McCartney's 'place of escapism', the Kintyre Gin distillery nestles at the foot of Beinn an Tuirc (the hill they source the water from) which translates from gaelic as 'The Hill of the Wild Boar'.
The core range comprises four delicious, mouth-watering spirits, guaranteed to satisfy any gin connoisseur's palette:
Kintyre Botanical Gin – A beautifully blended spirit using carefully selected botanicals which reflect Kintyre's unique coastal, pasture and woodland position on the east coast of the Kintyre peninsula
Kintyre Pink Gin – uniquely distilled with Scottish raspberries and oats, giving it a delicate fruity flavour with a creamy finish, redolent of that most Scottish of desserts, Cranachan
Kintyre Orange & Coffee Liqueur – this delicious spirit is distilled in collaboration with close friends from Argyll Coffee Roasters
Tarbet Legbiter Navy Strength – a navy strength spirit, bottled at 57% ABV, this packs a punch but is smooth and flavoursome at the same time – with delicate floral notes.
Not only does the distillery plant oak trees in their dedicated tree plantation to offset carbon emissions, they also power their gin through their own hydro-electric scheme. And they make great cocktails!


EASTER GIFT GUIDE
Treat your Loved Ones to the scents of Spring this Easter with ARRAN Sense of Scotland. arran.com
Looking for an alternative to calorific chocolate eggs this Easter, yet a gift that still says, 'you're special'? ARRAN Sense of Scotland has the answer with its fresh, spring-inspired body, home and fragrance products. The brand's fresh and evocative spring fragrances include vibrant, citrus-infused Glenashdale and delicately, zesty Imachar – both are brilliant for an indulgent Easter treat. Or choose from the colourful collection of indulgent shower gels to brighten up April showers.
For three decades, the family run business has been creating luxurious fragrances, proudly made on and inspired by the Isle of Arran's breath-taking scenery. From fragrances to luxurious gift sets, there's a gift to suit everyone this Easter.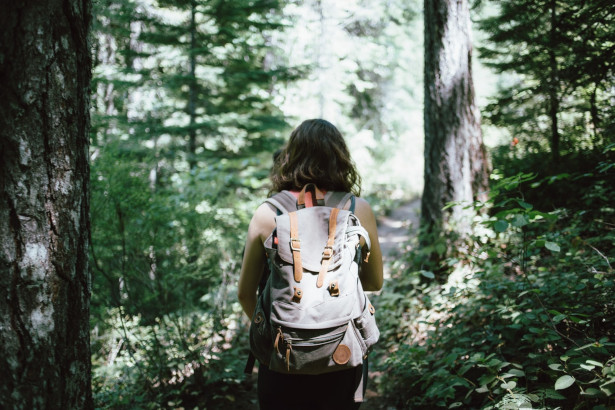 IMACHAR HAND CARE GIFT SETS
The Imachar collection is one of the most delicate, spring-inspired scents of all ARRAN Sense of Scotland's fragrances, containing refreshing citrus accents of bergamot, mandarin and lime contrasted with warm clover, sweet honeysuckle and rose. The beautifully packaged hand care sets come with a 300ml hand wash and 300ml hand cream – guaranteed to infuse the everyday ritual of handwashing with a delightful springtime fragrance.
The Imachar hand care gift set is only £28.00 on the ARRAN Sense of Scotland website, find it now:
arran.com/collections/imachar/products/imachar-hand-care-gift-set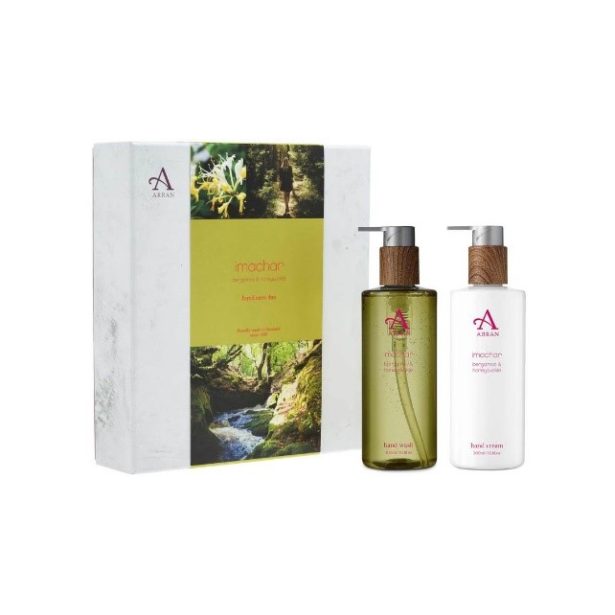 BODY CARE GIFT SETS
Lift a loved one's mood with the Glenashdale body care gift set – a revitalising and uplifting fragrance combining the energising zest of rasped lemons, oil of grapefruit and fresh citrus notes of bergamot. Glenashdale is the perfect fragrance for the Easter season.
Each Gift Set costs £28.00 and comes with a 300ml Bath and Show Gel and a 200ml Body Lotion.
Find it on the ARRAN Sense of Scotland website now:
arran.com/collections/body-care-gift-sets/products/glenashdale-body-care-gift-set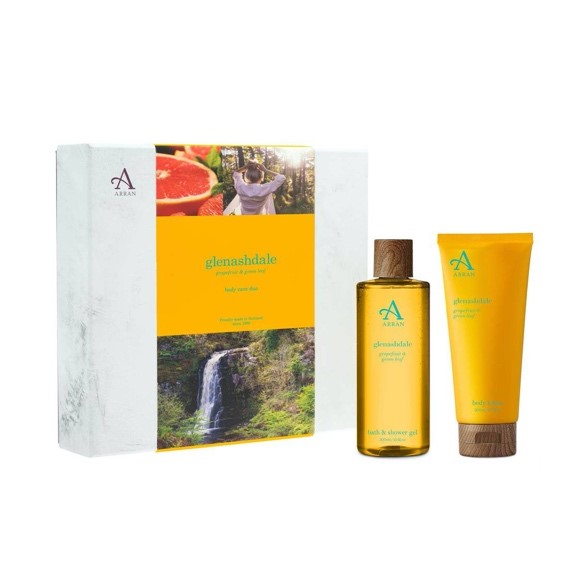 BRIGHT AND BEAUTIFUL SHOWER GELS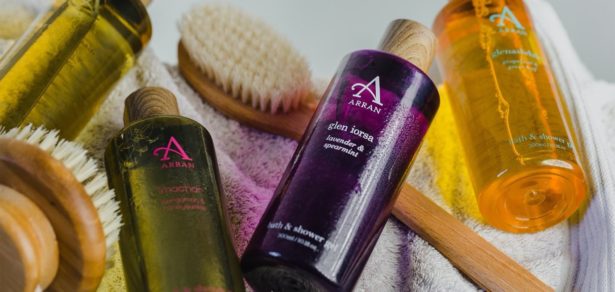 Treat a loved one to a guilt-free goodie this year with ARRAN Sense of Scotland's beautiful range of bath and shower gels. Available in all seven fragrances (five for her and two for him), these gorgeous bath and shower gels ensure a bright and beautiful start to every day.
The bestselling After the Rain bath and shower gel blends notes of sandalwood, rose and lime, creating a refreshing and bright fragrance to impart the freshness of a beautiful Spring morning.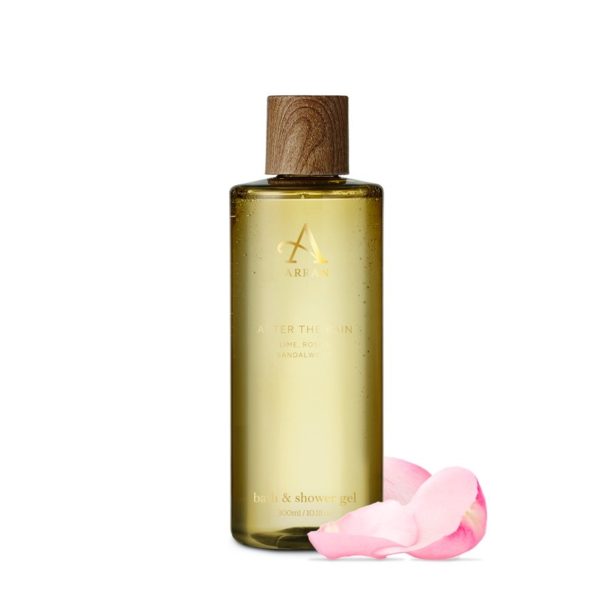 The bath and shower gel from the ARRAN collection is priced at £15.00 each, find them at arran.com/collections/shower-gel
REED DIFFUSERS
A perfect gift to share in the season of new beginnings, the Bergamot and Geranium Reed Diffuser contains a fresh combination of zesty bergamot entwined with the enduring warmth of geranium – the very epitome of spring. It's light enough to be used in any space within the home, but ideal for open plan areas and hallways. Bergamot essential oil has mood-boosting properties, making it a perfect addition to any home office to keep you motivated and energised throughout the day.
Reed Diffusers are priced at £30.00.
Browse ARRAN Sense of Scotland's reed diffuser range now:
arran.com/collections/reed-diffusers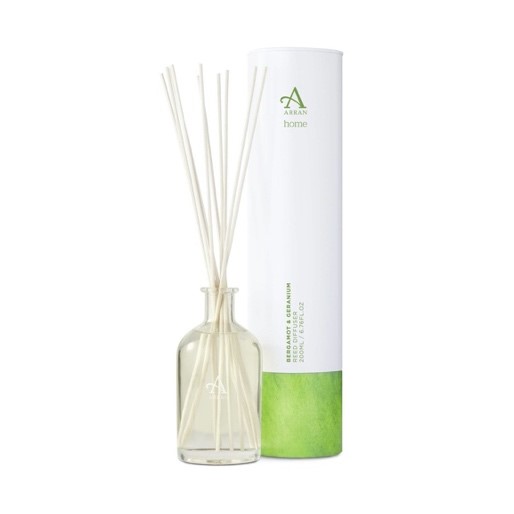 ROOM SPRAYS
Brighten homes with uplifting fragrance by treating yourself or a loved one to the Jasmine and Philadelphus Room Spray. A floral symphony combining notes of jasmine, tuberose and philadelphus for a delicate fragrance that will infuse homes with an essence of spring. Jasmine, similar to lavender, can be used to relieve stress and anxiety, helping the body to relax and unwind making this home fragrance perfect for relaxing spaces such as bedrooms or sunrooms. Room Sprays cost £18.00 on the ARRAN Sense of Scotland website.
Find the range of room sprays from ARRAN Sense of Scotland on the website:
arran.com/collections/room-sprays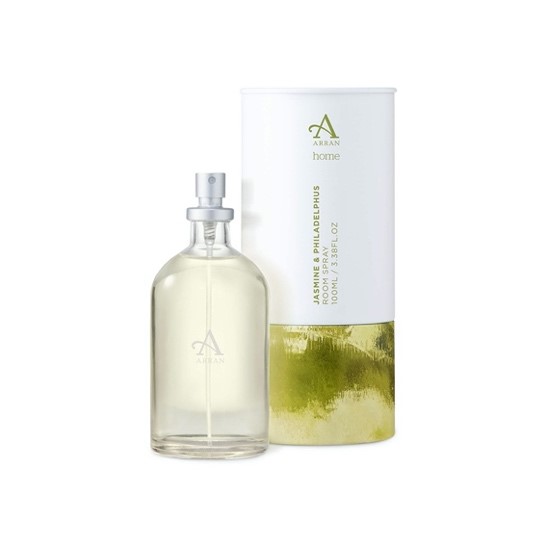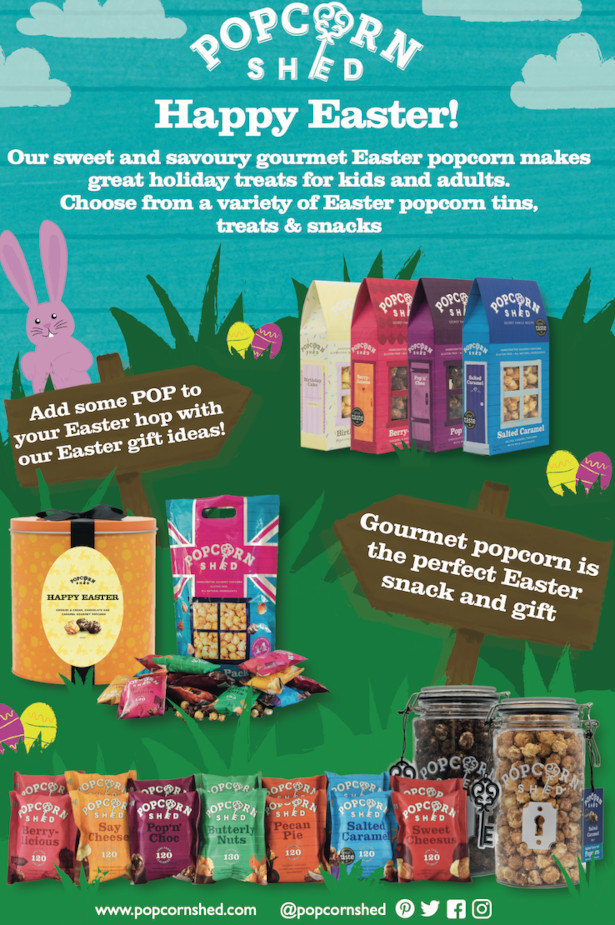 Clementoni have some great options
Hoppy Easter ?
BABY CLEMENTONI PLAY FOR FUTURE BABY GARDEN
A colourful and entertaining "garden" to help teach shapes and colours and develop manual dexterity.
Made from 100% recycled plastic and completely paint free, children place the various "flowers and vegetables" correctly in the appropriate spaces.
10M + / £9.99
Amazon, Selfridges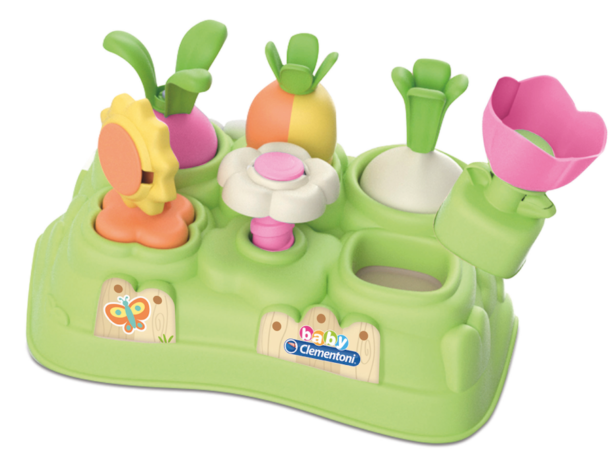 INTERACTIVE MAGNETIC EASEL
Introduces letters, numbers, shapes, colours and lots of new words through interactive buttons and shapes! 3 different play modes: English, Spanish and Music plus an interactive pencil for children to draw, create or write a thank you letter to the Easter Bunny on the white board.
£24.99, Smyths
BABY CLEMENTONI PEPPA PIG CLEMMY BUS
With soft 8 Clemmy bocks for creating countless stories and fun with Peppa Pig and her little brother George. A great hiding place for some yummy eggs on an Easter Egg hunt!
18M + / £14.99
Smyths, Argos, Shop Direct, Amazon
CLEMENTONI/SCIENCE MUSEUM ACTION & REACTION CHAOS EFFECT
Design tracks, experiment with gravity and force by creating chain reaction play circuits. Packed with special pieces and accessories, the kit allows kids to personalise their chain and learn as they go. The ultimate in STEM excitement and a great product for kids to build inside and out in the garden!
8+ / £29.99
Smyths, Amazon
Wild Vanilla offer a simple and stress-free way to send exceptional gifts. Their bespoke, luxury gifting service will help you create the perfect gift for that special occasion.
Easter gift suggestions from newly launched company, Wild Vanilla Studios.
Their Easter Collection launched just in time for Easter see the collection at :- www.wildvanillastudios.co.uk/easter
You can choose one of their ready-to-go gift boxes or can pick and mix items from their Easter Collection and they will make a box up for you accordingly.
All gifts Wild Vanilla send include their luxury gift wrap which is eco-friendly (and fully recyclable) and a choice of complimentary greeting card too.
See more at :- www.wildvanillastudios.co.uk
They've also got a couple of very family friendly Easter recipes (more like activities) at the bottom of the Easter page too.
Mummy Meagz shocks vegan chocolate fans with green Halloween crème egg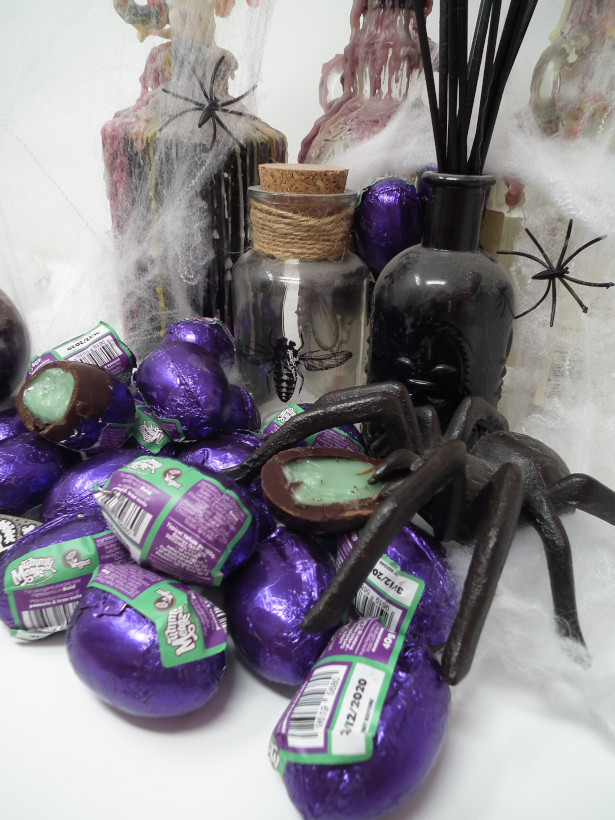 Plant-based chocolatier gives its cult-classic Chuckie Egg a Halloween twist
Following the success of her plant-based crème egg, known as the 'Chuckie Egg', Mummy Meagz has a ghoulish surprise in store for vegan chocolate fans this Halloween. Exclusive to Holland & Barrett, the classic crème egg has been given an enchanting makeover, to become the 'Boo Boo Egg'. Once the handcrafted Belgian chocolate shell is cracked open, instead of a golden yolk, it reveals a gooey green crème centre!
The Boo Boo Egg is set to stir up hair-raising excitement as a seasonal Halloween take on the Chuckie Egg – the vegan snacking craze of 2020, which sold out in stores around the country. When the Chuckie Egg launched in January, Holland & Barrett customers purchased one egg every 30 seconds, and Mummy Meagz' chocolatiers worked overtime to respond to demand.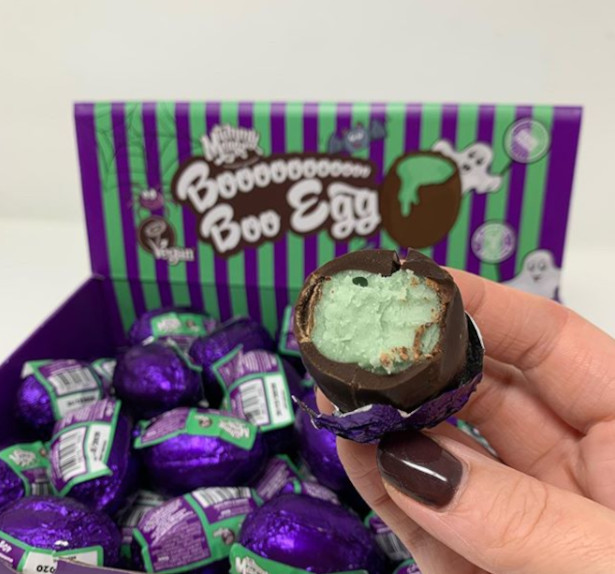 Perfect to enjoy straight from the wrapper, as part of a show-stopping Halloween chocolate brownie, or enjoying alongside a devilishly delicious green matcha latte, the Boo Boo Egg is free of nuts, dairy, gluten and animal products, meaning it can bring a smile – and perhaps even a cackle – to everyone's faces. It contains no Genetically Modified Organisms (GMOs).
Meagan Boyle, co-founder of Mummy Meagz, says: "Once chocolate lovers bite into our Boo Boo Egg and discover its frightfully green centre, they are sure to have a shock! But I've been stirring my chocolate cauldron, and while it might look mysterious, the potion for my green filling is sure to delight.
"I've known for a long time that dairy is scary, so by creating a range that's free of animal products, this Halloween can be all about treats not tricks."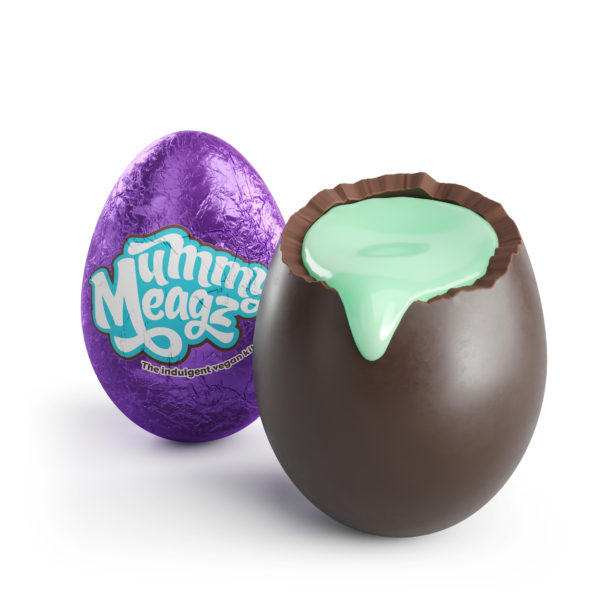 As well as conjuring up Halloween connotations, the Boo Boo Egg was named after Meagan's much-loved canine chum, Bertie (affectionately known as Bertie Boo Boo). Since his rescue from Romania, he has helped Mummy Meagz raise more than £10,000 for dog charities.
The Boo Boo Egg is the latest in a range of confectionary from Mummy Meagz. Meagan originally created her famous Rocky Roads and Chuckie Eggs so they could be sold on the counter of Blondes, the café she runs with business partner and daughter, Willow Boyle. However, as vegans and chocolate lovers alike flocked to the coffee shop, the pair realised they needed to make the products more accessible, and began to sell them online. Demand continued to outstrip supply, and a deal was struck with Holland & Barrett to sell her chocolatey products in stores nationwide and via its website.
The Boo Boo Eggs will be in Holland & Barrett stores and online from 17 September until 11th November, or while stocks last, just in time for Halloween shoppers to sink their teeth into this limited-availability treat. Each has a Recommended Retail Price (RRP) of £0.99, and weighs 40g.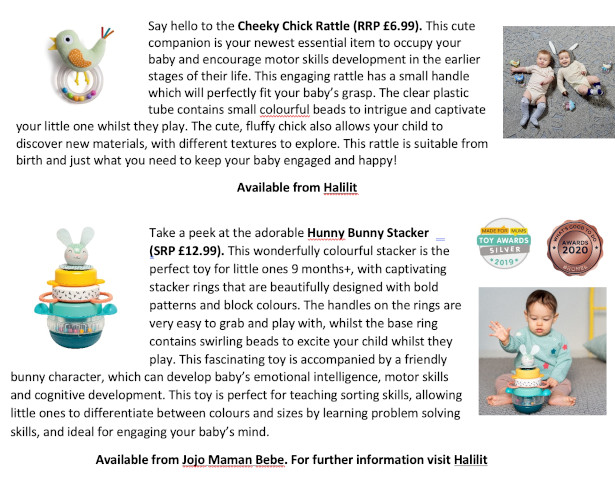 Organic cotton rabbits from Steiff made from certified organically grown cotton, the sustainable choice this Easter.

Steiff Pink Hoppel Rabbit Teddy £36.99 Steiff Hoppel Rabbit Grip Toy £23.99, Steiff Hoppel Rabbit Comforter £33.99, Steiff Hoppel Rabbit Musical Teddy Bear £44.99 All from toysandbears.com
Suitable from birth, machine washable at 30°
L-R Peter Rabbit, 30 cm £89.99 Flopsy, 25cm £92.99, Benjamin Bunny, 26 cm £89.99
Peter Rabbit 2 voiced by James Corden is set for release this May
Collectibles available at www.steiffteddybears.co.uk
Limited Edition Collectables featuring Steiff's definitive white label and gold-plated button in the ear
Flopsy £159.99, Mopsy £159.99, Cottontail £159, each one 27cm
Limited Edition Collectors' set £299 includes 14cm Mopsy Bunny, 16cm Peter Rabbit, 14cm Benjamin Bunny. Individually numbered with certificate of authenticity
New Doctor Slime Pet Vet
Diagnose, treat and heal your cute pet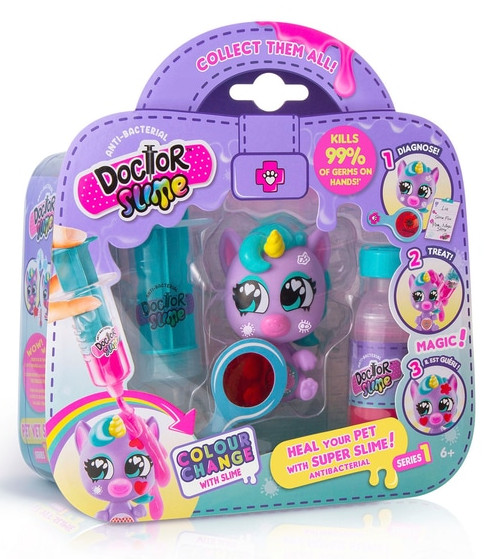 2021: Doctor Slime is the latest additional to Canal Toys successful slime range. Like nothing you've ever seen before the Doctor Slime Pet Vet series combines the fun of cute animal role play and the joy of slime! Inside each pack is a fun, cute colour changing pet that you can heal with anti-bacterial slime!
Open up the box and free your cute little character, use the decoder diagnosis tool to hover over their tummy, face and arms and you will soon reveal their ailments. Acting as Doctor Slime their personal vet, complete their medical card with their illness details.
Once your diagnosis is complete it's time to treat your new friend. Open up Doctor Slime's special anti-bacterial slime and insert it into the Pet Vet syringe. Taking care of your pet, apply the slime using the syringe to treat their affected areas and let the anti-bacterial slime go to work.
Watch your pet change colour as Doctor Slime's treatment works! Then let the fun carry on as your new pet feels ready for play! There are twelve colour changing Doctor Slime Pet Vet characters to collect and each has their own name or you can let your imagination go wild and make up your own name!
Doctor Slime Pet Vet Single Pack is just SRP £9.99 available from Smyths
Easter Delivered From PAUL

This year Easter falls on the first weekend we're able to socialise in groups of six outside, which calls for a double celebration! Enjoy all the alfresco fun and festivities with PAUL bakery's collection of Easter treats, from the new Spring Sharing Box and family breadmaking DIY kit, to brioche hot cross buns and indulgent cakes, all available from 19th March.
Spring Sharing Box (£26.95)
The Spring Sharing Box is perfect for those planning an Easter picnic or afternoon tea. The box features two Fraisier Bunnies (sponge cake filled with mousseline cream and fresh strawberries, topped with green marzipan), two Craquant Eggs (dark chocolate sponge cake with chocolate mousse, a thin layer of crisp praline and a chocolate glaze), and a box of 12 jewel-like mini macarons. Available online only, delivery to select London and Oxford postcodes.
Eggceptional Carrot Cake (£23.95, serves 4 – 6)
Taking a popular classic and shaping it into a seasonal special, this beautiful egg-shaped carrot cake is made using freshly grated carrots, soft cream cheese, pecan nuts and vanilla syrup – topped with an iced carrot and a sprinkle of pecans for added crunch! Available in-store and online, for delivery and collection to select London and Oxford postcodes.
Hot Cross Cramique Brioche Buns – Fruit or Chocolate (£1.50 each, 5 for £4, 8 for £8)
Soft brioche dough buns studded with raisins and nibs of sugar and decorated with a traditional cross, these are absolutely delicious when toasted and slathered with butter. There is also a chocolate version featuring dark chocolate chips. Available in-store and online, for delivery and collection to select London and Oxford postcodes.
Family Breadmaking Kit (£38)
An activity the whole family can enjoy, the PAUL Breadmaking Kit features all the ingredients you need to recreate the finest loaves at home. The Kit also comes with a dough scraper, proving basket, a branded PAUL cotton bread bag, recipe and activity booklet, and a certificate to award the pro baker of the family. Available online for nationwide delivery.
www.paul-uk.com
Twitter: @PAUL_BAKERY
Instagram: @PAUL_BAKERYUK
Funky Chunky Furniture.
Funky Chunky Furniture handcrafts solid wood furniture and shelves in its workshop in the North East of England. Using the finest timbers, its craftsmen create beautiful, timeless pieces of furniture and wooden shelves that are designed to last a lifetime. Each piece is made to order and available in a choice of wax finishes, to blend perfectly into its new home.
Their furniture collections offer a range of pieces that have a consistent style across living room, dining room and bedroom furniture. Styles range from the country farmhouse inspired Derwent and Coleridge collections, the chunky, rustic Chopwell range, through to the industrial style furniture of the Ouseburn, Armstrong and Bowes collections.
Alongside its furniture ranges, Funky Chunky Furniture is well-known as the solid wood shelving experts, with a huge range including floating shelves, bracketed shelves, and beautiful oak and pine mantels. To complement its furniture and shelves, there is a carefully curated collection of Home Accessories which includes soft furnishings, kitchenware, lighting and more. Pieces are carefully chosen from likeminded producers, so they're exceptionally well made, often by artisans and fellow craftsmen.
Product Price Description Link
Felted Wool Hanging Daisies £10 Bring Spring indoors with this set of six hanging daisies www.funky-chunky-furniture.co.uk/felted-wool-hanging-daisies-27903-p.asp
Felted Wool Easter Chick Decoration £6 Still in his egg, this little Easter Chick is a super cute decoration. www.funky-chunky-furniture.co.uk/felted-wool-easter-chick-decoration-27915-p.asp
Tie Dye Effect Planter £18 A stoneware planter with three tone shiny glaze of stunning pastel pink through to deep blue. www.funky-chunky-furniture.co.uk/tie-dye-effect-planter-26420-p.asp
Light Green Ceramic Vase £17 A large ceramic vase in a subtle green toned glass, the perfect household accessory. www.funky-chunky-furniture.co.uk/light-green-ceramic-vase-26428-p.asp
Felted Wool Plant Pots £6 A set of two bright and cheerful hanging plant pots www.funky-chunky-furniture.co.uk/felted-wool-plant-pots-27905-p.asp
Felted Wool Easter Garland £14 Decorate your mantels, shelves or banisters for Easter with this 110cm long Easter Garland. www.funky-chunky-furniture.co.uk/felted-wool-easter-garland-27907-p.asp
DIG INTO FRUIT BOWL'S DINO YOGURT EGGS – AN EGGCELLENT WAY TO ENJOY A CRACKING EASTER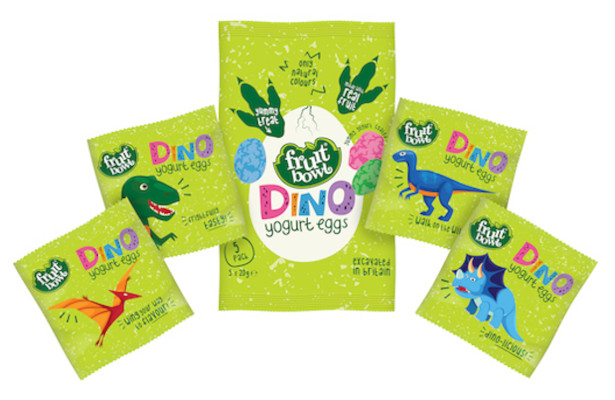 Chocolate eggs aren't the only way we can treat our little ones this Easter – leading UK children's fruit snacks and treat company, Fruit Bowl's latest product, Dino Yogurt Eggs are a cracking alternative treat for children to enjoy!
Perfect for when your mini dinosaur is peckish to prehistoric proportions, for adding into an Easter egg hunt, or for topping eggstra yummy Easter baked treats, the Dino Yogurt Eggs are available in five-pack multi bags so your little one will take a walk on the wild side on their Easter egg hunt.
Continuing on their mission to make fruit fun, this Easter is the perfect time to treat your little one to Fruit Bowl's Dino Yogurt Eggs. Made with real fruit and excavated in Britain, the Dino Yogurt Eggs are made with roarrr-some raisins covered in a creamy yogurt shell for a cracking snack time treat with a real fruity bite. The dino-licious treats are perfect for hungry herbivores and ravenous raptors, with red, green and blue speckled yogurt dinosaur egg shells made using all natural colours.
The individual bags come with T-Rex, Pterodactyl, Velociraptor or Triceratops characters on the front, with the outer packaging featuring dinosaur footprints and a dinosaur egg speckle. Dino Yogurt Eggs are a cracking dino-licious treat, even giving parents the extra opportunity for a little homeschooling on our prehistoric past!
You can get your claws on the Dino Yogurt Eggs in Morrisons and Waitrose stores nationwide, as well as on the Fruit Bowl website, (RRP £2.00, 5 pack, 20g per portion).
The full range of Fruit Bowl products include their snacks: Peelers; School Bars; Fruit Flakes, and their treats: Yogurt Flakes and Yogurt-Coated Raisins. The range is also gluten-free and veggie friendly.
Card Factory cracking Easter gift!
www.cardfactory.co.uk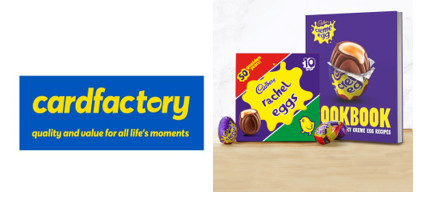 Give the gift of indulgence this Easter, by surprising your loved one with a personalised box of Cadbury Crème Eggs and a cookbook containing 60 fantastic recipies – all involving Crème Eggs – what else?!
The Crème Egg Cook Book and personalised box of 10 Crème Eggs are available on Card Factory's website and via its newly launched app. RRP: £17.99.
GUND Flora the Bunny – £29.99 on Amazon
This adorable bunny for children from 6 months will delight young and old with its interactive features. Press the left foot to play an interactive game of peek-a-boo, and the right to hear a song. Her ears also move and flap and she is made from a soft, huggable material that meets famous GUND quality standards.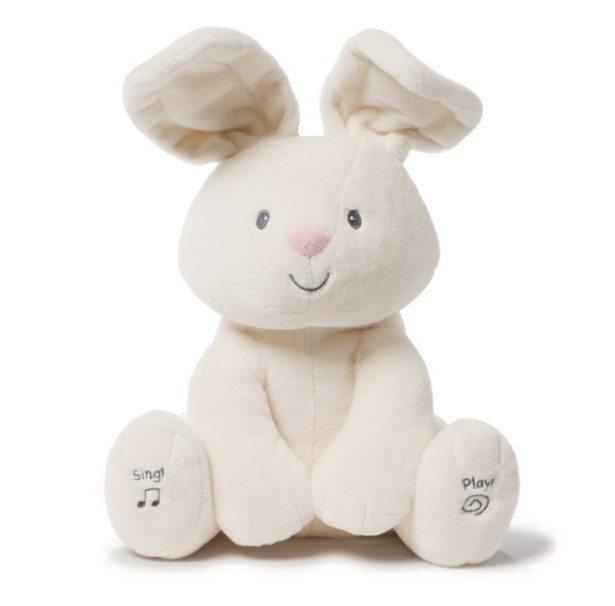 Hatchimals CollEGGtibles Spring Basket – £15.00 at Argos
Hatch something special this Easter with the Hatchimals CollEGGtibles Spring Basket. Filled with pretty pastel printed eggs, this Easter basket is bursting with springtime fun. Fold down the ombré handle and peek inside the shimmery basket to find four in-egg Hatchimals, one cutie ready to play and three adorable pets.
Hatchimals CollEGGtibles 12 Pack – £25.00 at Argos
Add a dozen exclusive Hatchimals to your collection with the Wilder Wings 12-Pack Egg Carton. Get a sneak peek at the character's beautiful wings through the egg carton's clear lid, then open up the carton to discover eight exclusive characters in-egg and four exclusive characters out-of-egg.
DreamWorks How To Train Your Dragons Egg Plush – £4.99 at Smyths
Your favorite dragon characters from DreamWorks Dragons are available in a new 3-inch squeezable Dragon Egg Plush. Scoop up a colorful dragon egg with unique patterns and lift off the top of the egg to discover a legendary dragon surprise inside. It's a surprise which dragon you get, including Toothless, Meatlug, Nightlight, Lightfury, Wild Gronckle and more.
For Easter, why only put one egg in your basket?
Mighty Small, the supermarket of small brands, has just launched their vegan Easter Goodies Bundle, a box of treats bursting to the brim with some of the most exciting and delicious products.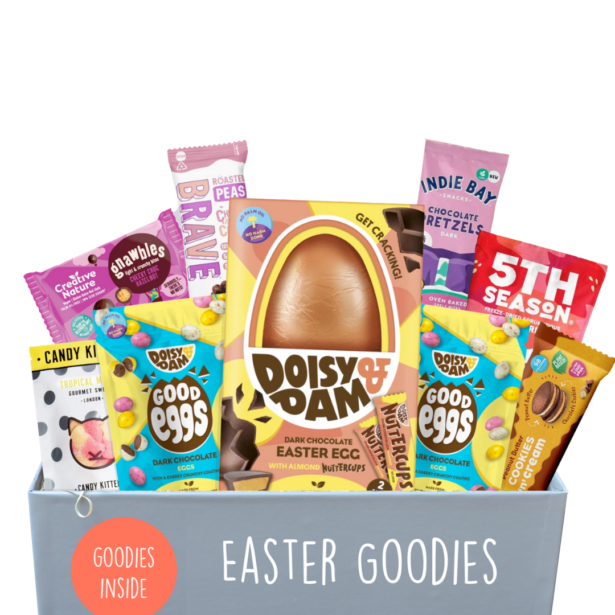 The bundle contains a combination of 8 sweet snacks, including a Doisy & Dam Nuttercup Easter Egg, two bags of Doisy & Dam Good Eggs, a bag of Candy Kittens sweets, Indie Bay pretzel snacks, 5th Season freeze-dried fruit, Creative Nature Gnawbles, Gâto & Co cookies and BRAVE roasted peas.
Give all the Easter spoils for just £29. And for every bundle sold, Mighty Small will donate one meal to their partner charity, FoodCycle, who aim to deliver meals to communities in need across the UK.
Visit: mighty-small.co.uk/collections/mighty-small/products/easter-egg-goodies-bundle
Available from www.Mighty-Small.co.uk
Mighty Small is a dedicated online store for small British food and drink brands. Products are all high quality, innovative and fun. Support small this Easter.
EGGS-CUSE ME – THE BRAINTEASER THAT IS TAKING BRITS OVER 7 MINUTES TO FIND AN EGG?
www.prestigious.co.uk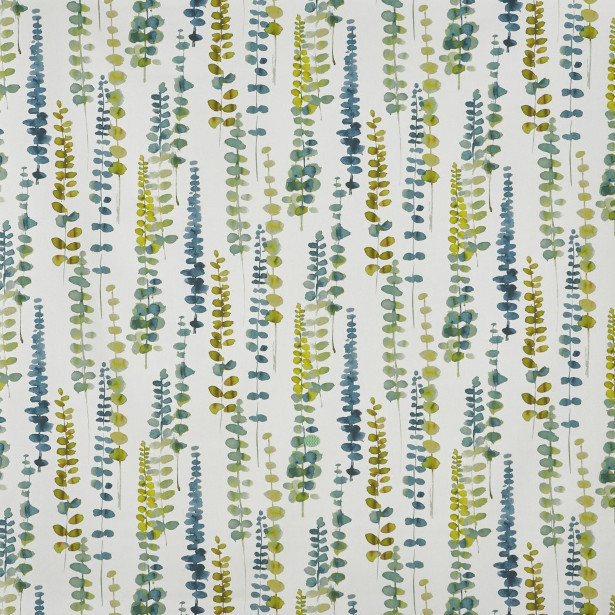 Brits are being challenged to locate the easter egg that is taking an average of 7 minutes, 26 seconds to find.
Providing an activity for the upcoming spring festivities, Prestigious Textiles have hidden a small egg within one of their best-selling fabric designs and it's challenging just about everyone that tries to find it.
Nestled within the eucalyptus stems of their Santa Maria design, Prestigious' tropical Malibu collection offers an uplifting range of foliage-inspired designs that instantly energise any interior.
Nicola Brumfitt, marketing director at Prestigious Textiles added: "Featuring uplifting spring shades and foliage-inspired designs, Malibu is one of our best-selling collections. Just in time for April, we thought we'd challenge families to an easter egg hunt and invite everyone to join in on the fun.. We didn't realise just how tough it would be to find!"
Prestigious Textiles are also continuing the egg hunt fun with further puzzles on their Facebook page.