GET READY FOR SOME TINTED LOVE
ISAWITFIRST launch BadHero 'DayToNight Fades' tinted sunglasses for this year's Love Islanders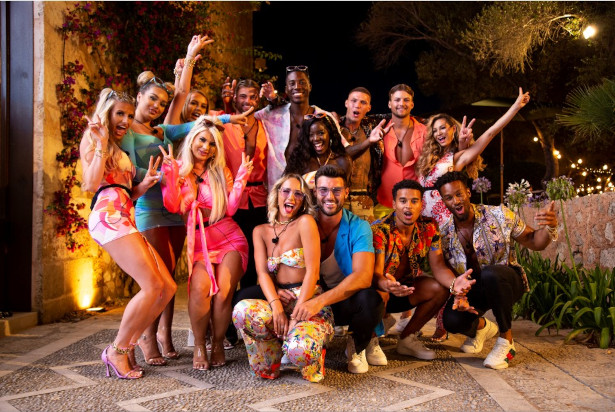 The official sunglasses partner for this year's Love Island show has launched a new range that will help the singletons continue to mingle in style, even when the sun goes down.
The new DayToNight Fades from BadHero have been specifically designed so wearers can enjoy their favourite look from sunrise to sunset – and all the way back to sunrise again if the party keeps rolling.
The range features ten styles with transparent frames and five, UV protected tinted lenses that make a dull day brighter. They feature anti-glare technology that cuts dazzle and means there is no need to take them off – even if inside or during twilight hours.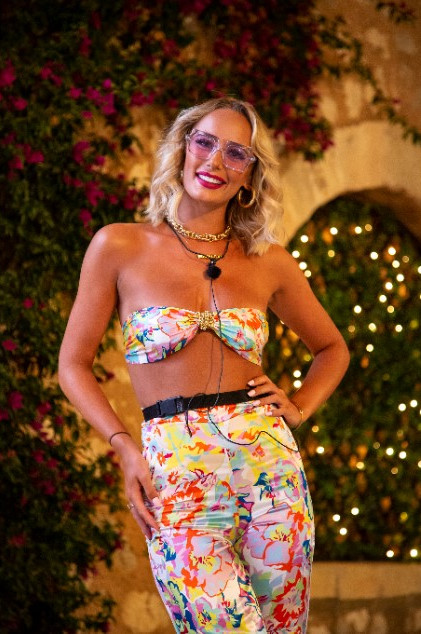 The category 2 tints allow people to seamlessly transition from beach to club without having to change their look or switch shades. The range comes in iCandy Pink, Paradise Blue, Sunset Orange, Blush Purple and Sunkissed Yellow. The tints provide wearers with a calming glow while still allowing them to look deep into the eyes of friends and loved ones on a night out.
Whether hitting a club, heading out to dinner or walking the red carpet, the new range of crystal clear frames are designed to accentuate the colour of the different lens tints, allow you to pick a different pair of shades to suit both mood and occasion, whilst still enjoying full UV400 eye and skincare protection.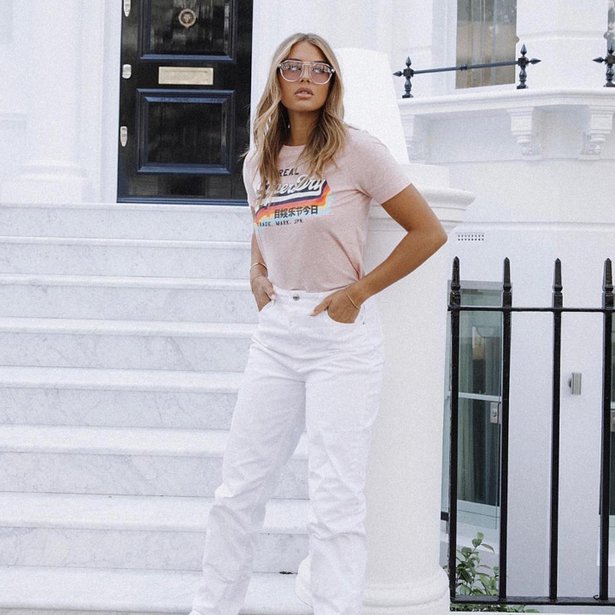 The new range were first seen on TV when the Islanders donned the specs to enjoy a special 70s themed party night.
Jason Spencer, Business Development Director at ITV comments: "We are really thrilled to partner with I Saw It First on Love Island this year, building on the success we have had working together over the past two years and evolving our partnership in this innovative and unique way. We look forward to working together to make BadHero a big name for our Love Island viewers."
BadHero, based in Manchester and co-founded by sister double act Clare and Katie Smith – who have more than 25 years' experience in the fashion industry – took inspiration and expertise from Shafiq Haji, a qualified Dispensing Optician with more than 30 years in the optics industry.
Katie Smith, BadHero Co-Founder said said: "We wanted to create the ultimate beach to club sunglasses range to compliment the initial Love Island drop. Wearing DayToNightFades mean you can still look stylish in the evening – but the subtle tinting means you can still see your friends inside a venue day or night."
Specialising in visual stress and cosmetic dispensing, Shafiq said the concept came to him when he spotted a gap in the market for high quality, stylish sunglasses that provide proper protection – without the designer price tag.
Shafiq Haji, concept lead and brand ambassador for BadHero, said: "Through high-quality, unique designs and competitive price points, BadHero is aiming to encourage its customers to play around with multiple pairs of sunglasses, experimenting with styles that complement their outfit or reflect how they feel that day or evening."
The Core and Love Island collections feature Full Spectrum Polarisation – a technology that cuts out dazzle and glare in all directions.
As well as boasting polarised lenses, there is also a full range of lenses and tints available in a mood-boosting colour palette, contrasted with acetate frames in a wide spectrum of shapes. The styles come in unisex designs, as well as male and female specific.
The Love Island Drop comprises 114 designs that were curated by the show's stylist in collaboration with other members of the production team.
Aware of its responsibility to create a more sustainable fashion landscape, BadHero is the antithesis of throwaway fashion, and the brand is going above and beyond to make sure it is environmentally friendly. Those who get tired of their sunglasses can send their old pair back in a pre-paid envelope and receive a 50 per cent discount off a brand-new style of their choice. BadHero will then donate the old pair to charities who provide eyewear to those in need across developing countries.
Full credit is also available against new pair of sunglasses should the original model be lost, damaged or stolen, while the brand will also replace scratched lenses free of charge within 12 months of purchase.
All BadHero sunglasses boast UV400 protection, providing nearly 100 per cent protection from harmful ultraviolet light rays, blocking wavelengths up to 400 nanometres, including UVA and UVB rays.
The DayToNight Fades drop has launched with a special offer 2 for 1 offer, meaning you can choose two pairs for just £75 across the collection for the remaining duration of Love Island – down from £129 RRP a pair and is available at badhero.co.uk and ISAWITFIRST.COM. Shoppers who buy any pair from the entire BadHero range can also choose a pair of DayToNightFades for free.