All Mums in USA you have a treat in store this Mother's Day (May 9th) >> sockshop.co.uk
Mothers Day USA Gifts Guide 2021 !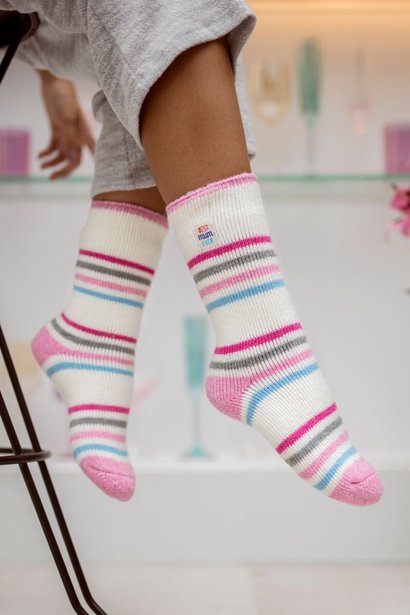 People always assume that socks are a great idea for men, but forget that women need to wear socks too! We always end up having to buy our own socks, aha!
SOCKSHOP have a selection of socks from novelty to bed socks and bamboo socks too! We love their 'Heat Holders' socks as they're really unique and will be perfect for women who always have cold feet, even in the summer.
"Here at SOCKSHOP, we care about what you put on your feet! We create socks that make a difference and, to us, socks are never just socks. They are the unsung hero of the wardrobe, they can help you look good, feel good, have fun and keep you warm, cool, comfortable, dry, healthy and energised.
We like to "shake things up" and get people excited about their footwear, working with compassion, creativity and purpose to achieve that goal!
We're here for all your sock needs, from shopping for essentials to gifting. Choose from a huge range of sock drawer staples, fashion styles and specialised socks, with styles for men, ladies and kids, as well as a range of tights, underwear and accessories. Shop 24/7 at www.sockshop.co.uk.
With more than 90 brands including SOCKSHOP, Pringle, ELLE, Heat Holders, JEEP, Wild Feet, Happy Socks, Jeff Banks and more ready to ship the same day (order before 5pm Mon-Fri), you'll be spoilt for choice."