Looking for a very special Mother's Day Gift… luxury wine and food hamper retailer Virginia Hayward produces wonderful gift hampers ideal for Mother's Day… virginiahayward.com
With product inclusions spanning across a range of treats – from chocolate, biscuits, cheese, and booze, as well as catering to various diets, intolerances and allergies – there are plenty of choices to caters to all tastes and occasions!
Mother's Day hampers (prices ranging from £14.99 – £150.00) can be viewed here: www.virginiahayward.com/hamper-range/hampers-for-mum
Here's are some top hampers that are justr perfect!
– Box of Treats (£16.50) – www.virginiahayward.com/box-of-treats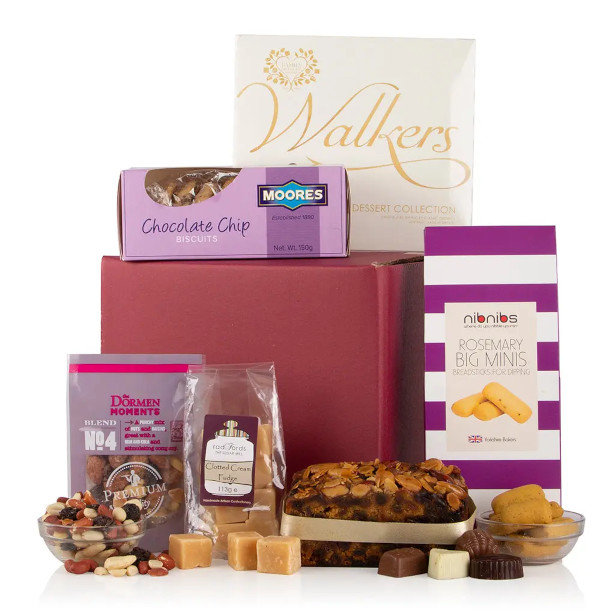 – Love Chocolate (£19.99) – www.virginiahayward.com/love-chocolate-2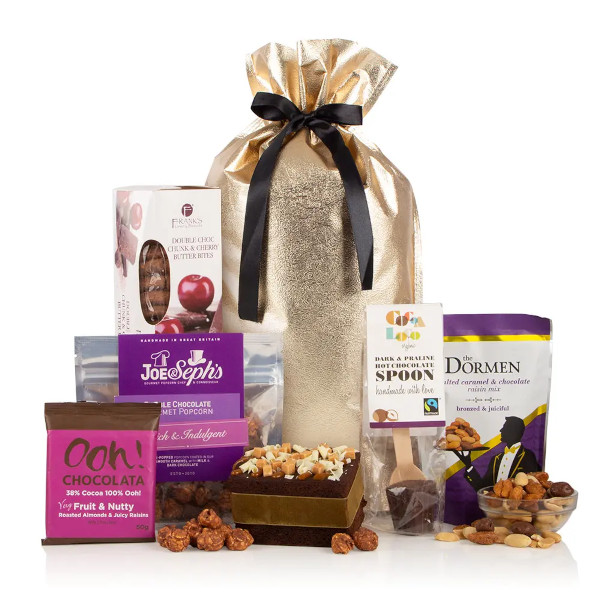 – Pink Gin and Treats Hamper (£34.99) – www.virginiahayward.com/the-pink-gin-treats-hamper-2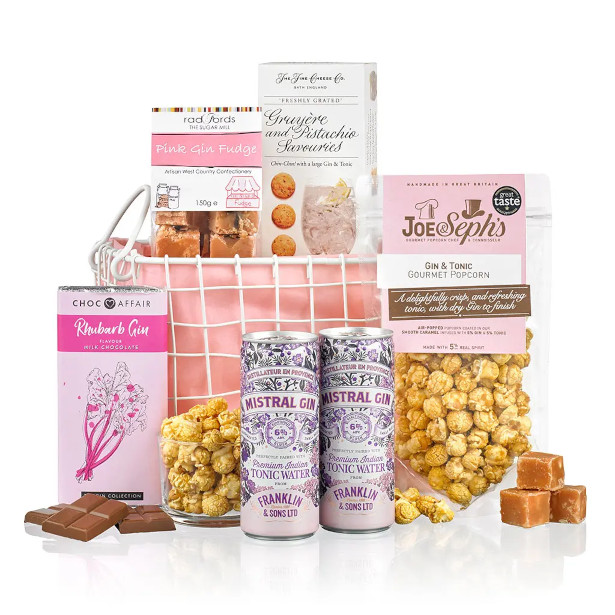 – The Breakfast Tray (£37.50) – www.virginiahayward.com/the-breakfast-tray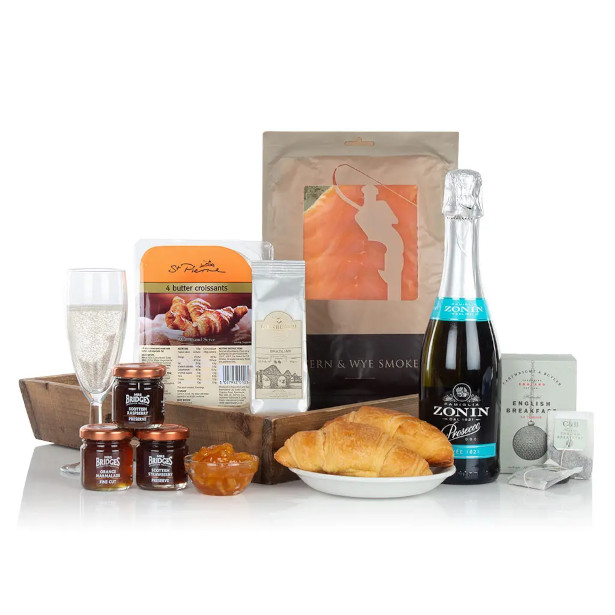 – Hamper for the Ladies (£65.00) – www.virginiahayward.com/hamper-for-the-ladies-2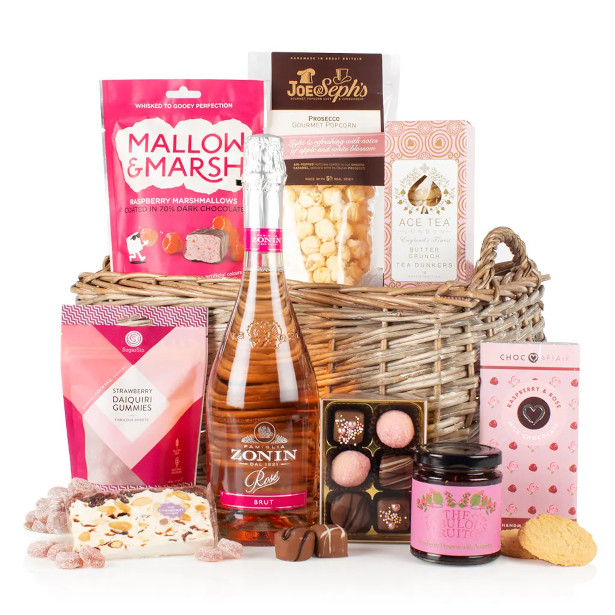 – The Extravagance (£100.00) – www.virginiahayward.com/the-extravagance-3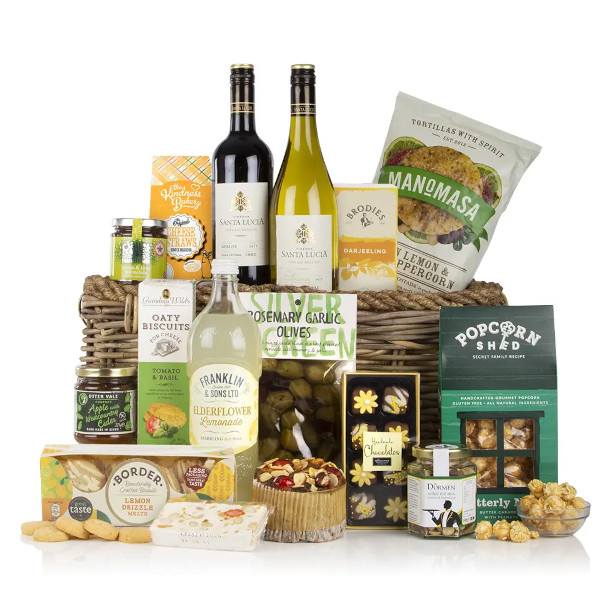 All hampers (from £14.99) can be viewed here: www.virginiahayward.com/hamper-range
We actually got a hamper from Virginia Hayward and as you can see below they are just amazing (InTouch Rugby Gift Editor)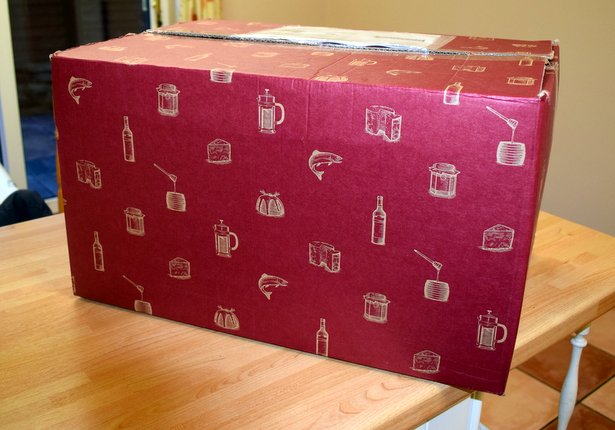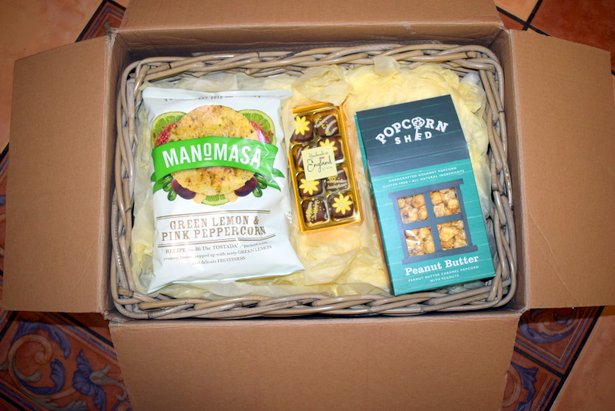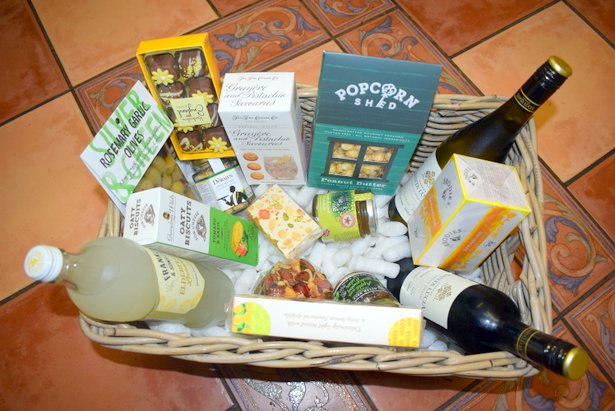 Sweet-smelling treats for your Mother's Day gift guide – with prices from £5 to £100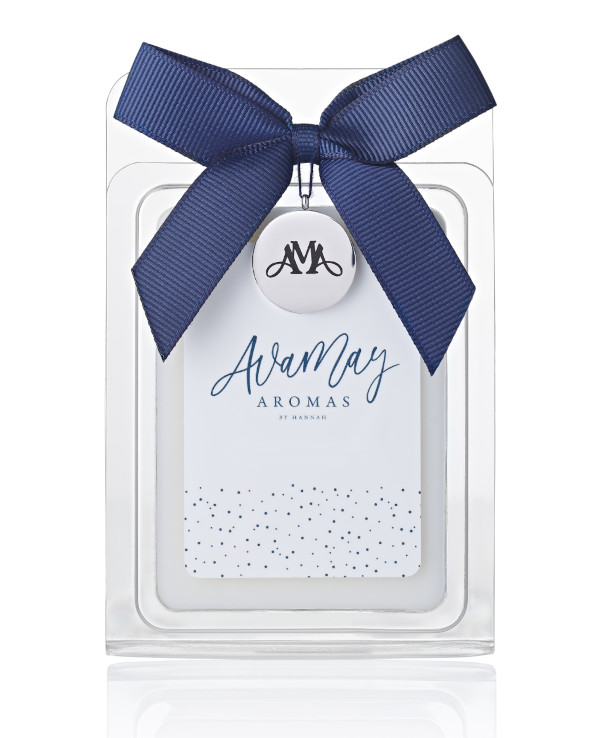 It looks like Mother's Day celebrations might be off the cards once again this year so it's more important than ever to get the gift right! And Ava May Aromas has got some special, sweet-smelling treats which cater to all price ranges.
The wax melts and scented candle firm favoured by cleaning guru Mrs Hinch is bringing back its popular gift sets for Mother's Day this year alongside two brand-new designer dupe scents. 'Decadence', inspired by Marc Jacobs, and 'Into You', inspired by Calvin Klein, will be available on avamayaromas.com from Friday, February 19.
All products are vegan, cruelty-free and smell delicious!
Wax Melt Pack – £5
Room Spray – £12
Single wick candle – £18,
Double wick candle – £25
Wax Melt Heart Burner – £10
Teardrop Reed Diffuser – £30
The Starter Collection, £27.50
For mums who are new to wax melts, the firm's Starter Collection is an ideal gift. It includes seven of the most popular wax melt scents and a small burner.
The Signature Collection, £75
For those who know and love the joy of wax melts, the Signature Collection would be a gorgeous gift. It includes an oval burner, the signature sample box of the firm's top ten scents, a double wick scented candle (in a scent of your choice) and a room spray (in the same scent of choice).
GLAMSTEAM is currently the first 5-in-1 home beauty steamer on the market. Its versatile use allows you to incorporate various herbs and essential oils get the most benefits out of the different uses it delivers. The device lasts for up to 8-10minutes steam time and offers 5 multipurpose uses:
– Facial Steamer
– Air Diffuser
– Cuticle Steamer
– Face Towel Steamer
– Cold and Flu Remedy
glamsteam.com

This is the perfect gift for Mothers day, allowing them to receive the spa treatment from the comfort of their homes!
www.instagram.com/glamsteam/
glamsteam.com/
Mother's Day will look different again this year, but it can still be a special day for all the mums who have worked so hard and held it together over the past 12 months.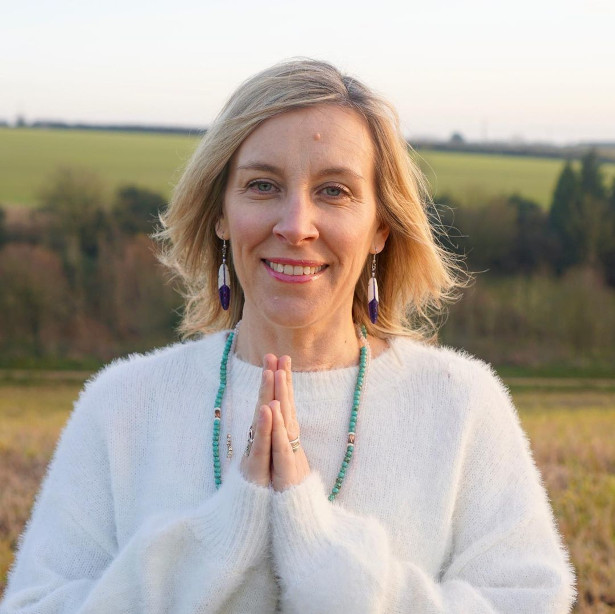 For just £15 you can book a morning of wellness and restoration on 14th March 10:30-12:30pm, or gift it to your mum with an e-voucher to make her day special.
This mini retreat will guide you through a blissful 75-minute Yin/Restorative Yoga class with Saira which will be suitable for all abilities, ages and experience. Grab cushions, bolsters, pillows, blankets and eye bags to surrender into deep relaxation and release. Then lie back and be bathed in Distant Reiki Healing as Saira sends you healing energy and guides you through a deeply restorative meditation journey. Open to all women, not just mothers!
Mini Retreat Schedule
10.30-11.45am – Restorative Yoga
11.45-12.30pm – Reiki Healing Meditation
For more information or to book the mini retreat click here – mellulah.co.uk/online-yoga-wellness-restore-mothers-day-mini-retreat
Probably the most thoughtful gift for the most special woman in your life, is one that treats her and her little best friend. This London boutique creates timeless matching pieces for mums and their daughters.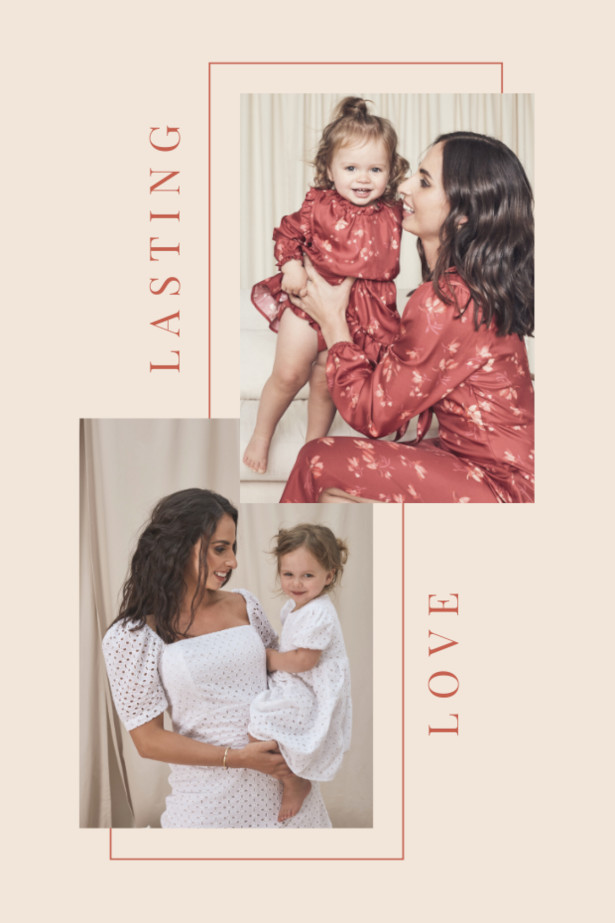 The company is owned by a mum who struggled to find high quality, stylish matching pieces for her and her daughter Maeve. She launched the brand and it is now loved by the press, many celebrities and influencers.
Their signature style is bespoke hand-painted prints and they ensure each design is flattering, practical to wear with a little one and uses sustainable fabrics made in ethical factories… all the things women looking for when shopping for clothes.
With next day dispatch, even the most last-minute presents will look like you've put a tremendous amount of thought and effort into your present this year.
Once their designs sell out though, they aren't restocked, so we recommend you getting your present secured as soon as you can.
"Motherhood is harder than I could have ever imagined. We create timeless matching pieces to help you remember the most magical moments, with the most important little people."
Instagram – @me.and.maevegrace
Website – www.meandmaevegrace.com
Email – hello@meandmaevegrace.com
Happy half term for kids and parents: relax with meaningful screen time with Readly digital magazine app
What activities can you do to ensure the children still enjoy the break and you manage to relax a little whilst minimising meaningless screen time?

With a growing need for entertainment, inspiration and relaxation at home, a subscription to Readly digital magazine and newspaper app could be the perfect solution and as it's digital, it's a green choice too. Readly offers unlimited "all-you-can-read" access to over 5,000 of your favourite national and international magazines and newspapers in one app.
Family and friends can share the subscription on up to 5 devices so all the family can read via your smartphone, tablet or laptop. Scientists at the University of Sussex found that reading for just six minutes lowered stress levels by 68 percent—a stronger effect than going for a walk (42 percent), drinking a cup of tea or coffee (54 percent), or listening to music (61 percent).
For children and teens, there is: Beano, Ultimate Superhero, National Geographic Kids, Storytime, Film Stories Junior, Minecraft Secrets and Cheats, Shout! and Epic. Readly's puzzle titles include Puzzle World, Sudoku Selection, Premium Crosswords and Puzzler Suguru.
For adults, there's all your favourite magazine titles and newspapers too including: Women's Health, OK!, Daily Express, Daily Mirror, The Guardian, Men's Fitness, T3, Stuff, BBC Good Food, Good Housekeeping and TIME and Living etc.
And for those who want to properly shut down without wi-fi, they can download up to 500 editions and read them in the offline mode too.
Leading Psychologist Dr Becky Spelman gives her top tips on how to foster a healthy digital diet this half term:
Forget mindless scrolling, insead focus digital time on relaxation and reading around hobbies that enrich your life. Use the internet to facilitate inspiration, positive thinking and happiness in your life by focussing on hobbies that you find inspiring and positive. Do it for as long as it brings you joy then put away your device. There is a magazine for every possible hobby or interest. Magazine app Readly has over 5,000 titles all on the one platform from kids comics to puzzles to hobby interest titles. This is also a good time to explore interests that you've never had time to develop in the past.
It's okay to say no to zoom calls. Do use the internet to stay in touch with family and other loved ones—but don't feel that you have to accept every single invitation to a Zoom social or even work meet-up this half term. It's OK to prioritise yourself, your family and take breaks when you need to.
Take regular digital breaks. For the body and mind alike, it is essential to step away from the digital world at regular intervals this half term. If you can get out for a walk, or even just to your garden or balcony, try leaving all the devices behind, do some stretches, engage in mindfulness meditation, or just empty your mind. Having a few mini digital detoxes throughout the day will do you no end of good.
A Readly subscription is just £7.99 per month, or check out the range of gift cards available. There's something for everyone.
Visit www.readly.com for more information.
OBLIVIOUS? specialises in comfortable apparel that conveys the emphasis on the value of authenticity and thought provoking questions.

OBLIVIOUS? provides a sustainable fashionable statement for those who look to question themselves, others and the status quo. OBLIVIOUS? is unique as whilst there are many garments printed with words, there is no brand that singularly focuses on questions. The brand philosophy of OBLIVIOUS? is in creating clothing that generate a reaction, to be worn as a statement, a conversation starter or to express the wearer's values: What is your guilty pleasure? ; Do you think any of us have it all figured out? ; Is free will real? Or just an illusion?
Responsibly produced in Europe, using 100% organic cotton, the inquisitive nature of OBLIVIOUS? uses questions to add purpose and impact to the fashion industry. OBLIVIOUS? provides the curious with responsibly produced, as well as fashionable garments that highlight the importance of asking questions, both in our relationships with others and ourselves.
www.areweoblivious.com/women-c2/what-makes-you-you-p9
www.areweoblivious.com/women-c2/are-you-ready-p10
www.areweoblivious.com/women-c2/what-is-your-guilty-pleasure-p6
www.areweoblivious.com/women-c2/when-did-you-last-pay-attention-to-your-own-breath-p13
Perfect personalised photo gifts for Mother's Day to help celebrate treasured memories

Current circumstances may make it difficult to see the special lady in your life, so this Mother's Day, the 14th March, remind them of the times you've spent together with a personalised photo gift from CEWE. There's never been a more poignant time to look back on your photo memories, and a personalised photo gift makes it easy to craft a special Mother's Day gift that they can treasure for years to come.
View the full range of CEWE Mother's Day gifts here: cewe-photoworld.com/mothers-day-personalised-gifts
Large Landscape Photobook – our bestseller. 28 x 21cm – Up to 178 pages, from £28.99.
The perfect size for any coffee table or bookshelf, its easy to see why the Large Landscape Photobook is a best seller. Fill her book with photos of her favourite memories – from childhood pictures to recent days out together. It's certain to be a gift that she'll treasure forever and one you won't replicate on the high street.
Photo Mug from £7.99
Whether your mum is a coffee lover or is never seen without a cup of tea, a personalised Photo Mug is a perfect choice for a thoughtful Mother's Day gift. Pick your best photo and remind her of a happy memory with every brew.
Classic Canvas Print from £12.99
Print the best photo of the two of you together onto a Classic Canvas for a personalised gift that she can display in her home and enjoy every day.
Photobook Pure 15x15cm – Up to 22 pages, from £12.99
If you have lots of photos on your phone that you know she will love, the Photobook Pure App makes it easy to turn them into a beautiful photo book, quickly and easily. From city breaks abroad to birthdays and moments that you've shared, enjoy your beautiful pictures and relive the memories every day.
Personalised Photo Cushion from £17.99
Brighten up mum's home with a personalised photo cushion. Her favourite photo memories will be printed across the full surface of the cushion and you can even use different photos on the front and back.
Small Photobook 14 x 13cm – Up to 50 pages, from £5.99
If you're after something a bit smaller, or something that the little ones can get involved in making, a small photobook is ideal. Whether it's photos of her grandchildren or just of the two of you, gift her a photobook that holds all of her special memories in one place.
Phone Case from £14.99
If your Mum always seems to have her phone in her hand, a personalised phone case is the perfect Mother's Day gift. CEWE has a range of personalised phone cases that are available for both iPhone and Samsung and will keep her smartphone safe, sound and stylish.

Mother's Day Gifts for Expectant Mums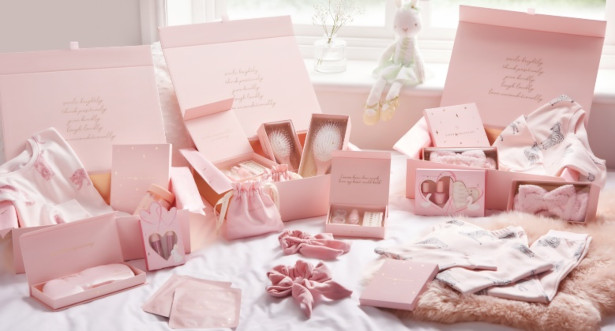 · Bedtime just got a whole lot cuter – introducing the Tiffy & Tallulah mummy Pyjama Sets. Your new must-have cosy evening essentials, with the cutest pink leopard print or Zebra print, ultra-soft, 100% cotton and super comfy – Tiffy & Tallulah have got your lazy Sunday attire sorted. Perfect for day-time lounging but made for snuggling in bed, they've got an elasticated waistband and tapered wrists and ankles meaning they won't ride up throughout the night, no matter how much you (or your mini) tosses and turns. RRP £39.00 available at tiffyandtallulah.com
· Enjoy a stylish night's sleep at home or on-the-go with the Tiffy & Tallulah Mummy Sleep Mask. Made from a light pink vegan-silk and encased in a luxurious pink and gold keepsake box, the Tiffy & Tallulah Sleep Mask is perfect for expectant mums this Mother's Day, makes a great baby shower gift and will allow you to get those extra winks in before little one arrives. RRP £9 available at tiffyandtallulah.com
· For the one who needs to pamper the most… mummy! Make her feel extra special this Mother's Day with the NEW Tiffy & Tallulah Made for Mummy Mother's Day Hamper. With a pair of 100% cotton PJs, a Strawberry & Coconut Bath Soak, soothing Sheet Masks and a Vegan Silk Sleep Mask – a luxurious gift mummy deserves to be treated to. RRP £60 available at tiffyandtallulah.com
· Give your Tiffy & Tallulah must-haves the home they deserve with this gorgeous make up and toiletry bag. Clear so you can easily see what's inside and with a matching mini version for your little ones, it's the perfect storage for your essentials. Wipes clean and is waterproof, so a great addition to your hospital bag too. RRP £11 available at tiffyandtallulah.com
Mother's Day Matching Gifts for Mum & Mini
· Bedtime just got a whole lot cuter – introducing the Tiffy and Tallulah matching mummy & Mini Pyjama Sets. Your new must-have cosy evening essentials, with the cutest pink leopard print or Zebra print, ultra-soft, 100% cotton and super comfy – Tiffy & Tallulah have got your lazy Sunday attire sorted. Perfect for day-time lounging but made for snuggling in bed, they've got an elasticated waistband and tapered wrists and ankles meaning they won't ride up throughout the night, no matter how much you (or your mini) tosses and turns. RRP £26 for mini & £39.00 for mummy available at tiffyandtallulah.com
· Introducing the Tiffy & Tallulah Beauty Bonding Pamper Hamper. The perfect Mother's Day Gift for a mummy and mini me that just love to pamper, with twinning beauty products and accessories to help create a beauty bonding experience filled with love & fun. With twinning mummy & mini pedi kits, hairbrushes and gorgeous velvet hair bows. RRP £40 available at tiffyandtallulah.com
· All about creating moments to treasure, make Mother's Day extra memorable this year with the Tiffy & Tallulah Memorable Moments Mother's Day Pamper Hamper. Choose your PJ style and size for both mummy and mini, then add your accessories to complete the perfect gift. All encased in a luxury pink and gold keepsake box. RRP £80 available at tiffyandtallulah.com
· Fill this Mother's Day with lots of love & memorable moments with the NEW Tiffy & Tallulah Limited Edition Nail Kit. All about creating those precious bonding moments, this Nail Duo is no exception…
· For a matching mani that couldn't be cuter, discover our Nail Art Duo. With twinning pink nail varnishes (mini's water based and solvent free), no kit is complete without our NEW adorable swan, bunny, love heart and mum & mini stickers, for at home nail art you'll both be obsessed with. RRP £11 available at tiffyandtallulah.com
· Pucker up with the Tiffy & Tallulah Lip Gloss Duo, containing a strawberry-scented shiny pink gloss for mummy and a matching smaller sized edition for mini, get kisses twice as nice and pamper the ones that deserve it the most (mummy and her mini!). Encased in a super cute Limited Edition packaging, fill this Mother's Day with lots of love & memorable moments. RRP £9 available at tiffyandtallulah.com
Give the look of love:
Glasses Direct to launch exclusive limited-edition range for Mother's Day

Glasses Direct, the UK's most trusted online prescription glasses retailer, unveils its third Italian-inspired eyewear collection from Scout Made in Italy – the Amore collection.
Emily Gribble, Product Development Manager from Glasses Direct comments, "Glasses have a major impact on your appearance – especially now we are dressing from the waist up! Statement frame styles look better on screen, so choosing a pair which feature large frames, bold colours or patterns will give definition and presence."
The exclusive and limited-edition range has styles for both men and women, showcasing high-quality Italian design and available to purchase online from 8 February. All frames from the Scout Made in Italy – Amore Collection are made from metal and natural cotton-based acetates, which use less chemicals and are layered to create a gorgeous and unique textured effect. The new range was named after Roman Gods and Goddesses.
Minerva: Goddess of wisdom
£89 (women's collection)
Giunone: Goddess of women, marriage, motherhood, and fertility
£89 (women's collection)
Venere: Goddess of love, beauty, and desire
£89 (women's collection)
Apollo: God of music, poetry, and medicine
£89 (men's collection)
The women's collection features a funky floral design inside the arms, a beautiful gold heart on each tip and engraved Italian messages on the frames. The perfect thoughtful gift for the one you love.
The men's collection is available in three colours and designs: black frames with burgundy and black stripes on the inside of the arms, blue frames with a jean/denim effect on the inside of the arms and brown frames with brown and black stripes on the inside of the arms.
This range is available to try before you buy as part of Glasses Direct's popular free Home Trial service. Simply order up to four frames online to your home address for free, try them on in the comfort of your home and return them, using the pre-paid postage label and original letterbox-sized package, within seven days. With more than 100,000 reviews on Trustpilot and a team of qualified, in-house opticians checking each order, customers can rest assured they are in expert hands with professional advice just a call or email away.
Glasses Direct's new Scout Made in Italy – Amore collection is available online from 8th February 2021 from www.glassesdirect.co.uk/scout-made-in-italy-glasses.
March 1st, Philip Kingsley are launching a brand new sulphate-free hair range, Pure Colour, formulated specifically to lock in colour and nourish strands, extending time between salon visits. The range consists of a shampoo, condition and hair Serum to optimize the condition of your hair and scalp, for stronger hair and longer-lasting colour.
Pure Colour Anti-Fade Shampoo (250ml)
This shampoo was formulated for anyone with colour-processed hair, temporary or permanent, at home or in the salon, to add body, bounce and shine while soothing and conditioning the scalp. The Pure Colour Anti-Fade Shampoo contains Denoxyline, a purified green tea extract, rich in antioxidants which helps to protect hair colour from water and UV, and therefore free-radical pollutants. In addition, it also contains Hydrolyzed Vegetable Protein which helps to strengthen hair's resistance to combing. Another Key Ingredient, Panthenyl Hydroxypropyl Steardimonium Chloride, a pro vitamin B5 derivative which imparts shine and silkiness to hair, improving manageability and body; it also decreases damage to hair, hydrates dry and damaged scalp from harsh chemical treatments and colouring, improving compatibility and hair appearance.
Pure Colour Reviving Conditioner (200ml)
The Pure Colour Reviving Conditioner reduces colour fade and improves elasticity for stronger hair and longer lasting colour. This conditioner's key ingredients include Betaine, a sugar beet derivative which provides moisturisation by increasing the water retention capacity of hair fiber, and Panthenyl Hydroxypropyl Steardimonium Chloride. It also contains Paptua Oil, a South American vegetable oil rich in omega 9 and fatty acids to strengthen the internal structure and cuticle of the hair, restoring and softening damaged hair.
Pure Colour Frizz-Fighting Gloss (50ml)
This frizz-fighting serum smooths and controls frizz, improves moisture retention and extends colour longevity, leaving hair soft and silky, with reflective shine. It works for anyone with colour-processed hair, and for those without colouring who are looking for smoother-glossier hair. The Pure Colour Frizz-Fighting Gloss contains Palmitamidopropylimonium Chlorid a conditioning agent with ant-static properties to smooth and tame, and a Silicone Blend for a protective film over hair, protecting, conditioning and adding high-shine. Another key ingredient, Abil ME 45 provides manageability and smoothness to hair, improves wash fastness of coloured hair and shows heat protecting properties up to 190°C. It also includes Phytantriol, a conditioning agent which enhances the appearance and feel of hair by increasing suppleness and sheen; it increases moisture retention and improves the texture of hair that has been damaged physically or by chemical treatments.
Must Have Skincare 'Ingredients' for Sensitive Skin
Consumers are increasingly viewing skin health like they do their diet according to new research1, so what does that mean for those of us with sensitive skin?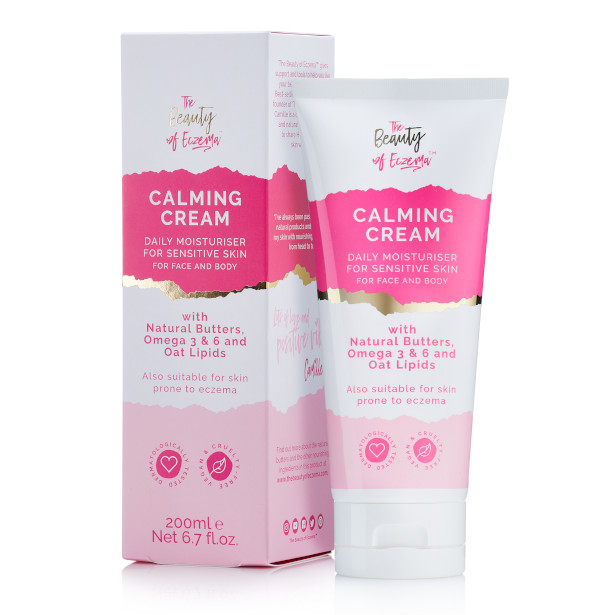 Spikes in people looking for the must-have skincare 'ingredients' are a clear indication that people are looking to 'feed their skin the right things' versus being swayed by fancy advertising or highly filtered Instagram images in their quest for great looking skin. It's being termed "skintellectualism".
But what about people with sensitive skin, who still want the best ingredients but don't want to risk a reaction of red, agitated skin?
Camille Knowles – behind skincare brand The Beauty of Eczema™ – knows first-hand how difficult it can be for sensitive skin sufferers to find skincare products that are gentle, yet highly effective, especially when it comes to trying out the very latest skincare formulations.
"Ingredient-led skincare is taking the beauty industry by storm," says Camille Knowles, wellness entrepreneur and the founder of The Beauty of Eczema™.
"But if your skin is on the sensitive side and prone to irritation it is important to look past the buzz words and branding and really understand everything that the product contains. Not everyone's skin can withstand the added extras that often come with formulations that contain 'sought after' ingredients.
"After struggling with sensitive skin and eczema my whole life, I spent years researching the very best ingredients for moisturising and hydrating the skin with gentle ingredients and then added them into my skincare range. So here are my secret skincare ingredients – which will leave skin feeling cared for and loved, without the risk of a flare up."
# 1 Prebiotics
Prebiotics have been associated with our gut and internal health for many years but they are now really gaining momentum as an essential skincare ingredient to help re-balance our skin microbiome, reducing dryness, itchiness, eczema, acne and even UV damage. In fact, according to trend forecasting company WGSN, searches for 'microbiome skincare' have increased by 1,050 percent in the last 12 months. The microbiome, or skin flora, is the first line of defence that our skin has so it makes a lot of sense to protect it.
Within this family is BioEcolia®, a pre-biotic which stimulates the development of the beneficial skin flora that your current regime could have thrown off balance. Used daily within a moisturiser it will help to protect and restore your skin.
Add prebiotics to your skincare regime with Calming Cream by The Beauty of Eczema. Featuring BioEcolia® and packed with natural butters, omega three and six and oat lipids, this daily moisturiser for face and body will pamper your skin from head to toe leaving it hydrated and protected.
# 2 Crystals
With unique powers that have been revered for centuries, crystals may not seem like the natural choice for a skincare ingredient but boy do they have some benefits! And with more and more people turning to holistic lifestyles, 2021 is set to be the year that science meets spirituality with supercharged and energised results.
Smithsonite and Rhodochrosite are particularly special and whether you are into crystals or not they have a beautiful meaning behind them which can only benefit you. Long understood as the stone for tranquillity, Smithsonite is used to help create serenity and calm. Rich in Zinc, it is thought to be a powerful stone, particularly important for calming and soothing in times of stress.
Beautifully pink in colour, Rhodochrosite is associated with the rose, a symbol of love. Used through history to help emotional healing, encourage self-love and compassion.
Bathe in the high vibe power of crystals with Salty Soother bath salts from The Beauty of Eczema™. The ultimate mind, body and soul booster, let your troubles melt away with this blend of mineral-rich Pink Himalayan blush, Dead Sea and Epsom salts, infused with soothing and restoring oils to moisturise and soothe the skin.
# 3 Good sugar
Let's face it – sugar get bad press but what if it was, in fact, good for your skin? Good news.
Rhamnosoft®' is a fermented sugar-based ingredient which protects and soothes. It is scientifically proven to boost skin comfort, with data to show that it stimulates pleasure molecules through a chemical reaction. You could say that it is the ultimate ingredient for happy skin!
For a daily dose of good sugar combined with soothing sweet almond and oat kernel oils, try Skin Warrior Wash by the Beauty of Eczema. Formulated for people with sensitive skin, this creamy and hydrating wash is rich in anti-oxidants a provides a daily gentle cleansing boost that leaves skin pampered and moisturised.
All products in the Beauty of Eczema range have been developed to provide high quality and gentle ingredients to hydrate and moisturise dry and sensitive skin. Created by natural skincare entrepreneur, Camille Knowles, who has suffered with chronic eczema her whole life, the range has been carefully researched and developed to combine the very best and hardest working natural ingredients.
For more information about the Beauty of Eczema visit https://shop.thebeautyofeczema.com/
The artworks can be intricate initials, made up of the recipients' favourite things and sentimental touch points (think animals, beloved objects, old school badges, perfumes, food, friends, places and whatever else takes your fancy) – see some examples below. Each letter is entirely bespoke, so you choose every item featured and is captured in my quirky, intricate and gloriously British style.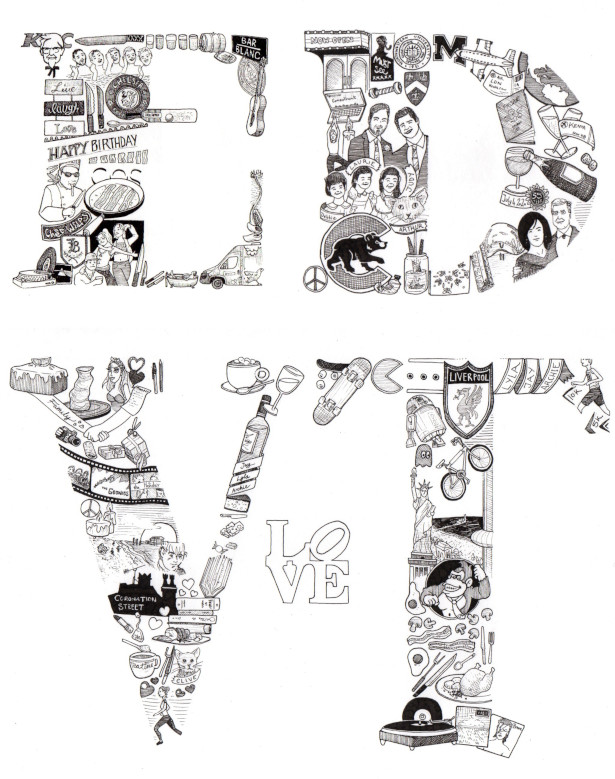 They make very thoughtful gifts and are completely unique – the perfect Mother's Day gift. Please find a like to my website here, I also create other bespoke gifts not just the letters – www.elliotbyrne.co.uk
Parents all need a MASSIVE mug of coffee on the regular more than ever at the moment so a Beans Coffee Club subscription is sure to be a winner!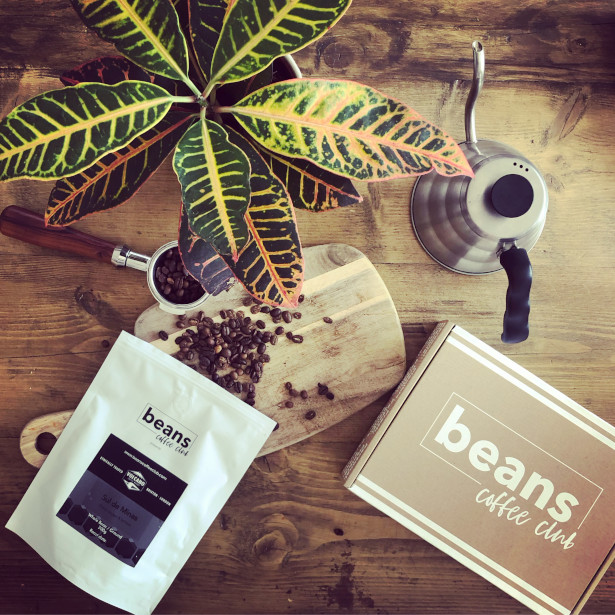 beanscoffeeclub.com
The lucky recipient takes a quiz to help match their deliveries to their palette, so it's a really personalised experience. After the quiz, they receive coffee at a frequency of their choice, receiving a different kind each time so they can explore new flavours.
Beans Coffee Club Gift Vouchers
With Beans Coffee Club Gift Vouchers you can give a truly personal coffee experience.
The recipient can create their own personalised one off delivery or subscription package, matched to their taste and brew method.
Then they can enjoy freshly roasted coffee delivered to their door, from some of the UK's best roasters.
The voucher will be emailed to you and can be printed out or emailed onto the lucky recipient – perfect as a last minute gift for any coffee lover.
Gift vouchers start from just £11.99
This coming Mother's Day Jupiter Artland, an award-winning contemporary sculpture garden located just outside Edinburgh, have an array of Gifts designed by artists starting from £5. Below are a few examples.

Café Party, exclusive range designed by Nicolas Party
From £12 to £1,000
Exclusive Café Party set designed by renowned artist Nicolas Party matches surreal and extravagant decor of the Café Party at Jupiter Artland. Products from the range include a four-person dinner set (£1,000), tea pot (£50), cup and saucer (£25).
www.jupiterartland.org/product/cafe-party-teapot/
Jessica Harrison exclusively designed scarves
£144.00
Jessica Harrison created an exclusive, limited edition range of silk scarves to accompany her 2014 exhibition 'Broken'. Inspired by the body, each scarf depicts a different layer through the flesh, from bone to blood, to muscle. Each are a limited edition of 15 and digitally printed on 100% crepe de Chine silk in the UK and sold exclusively at Jupiter Artland.
www.jupiterartland.org/product/jessica-harrison-silk-scarf-bone-2014/
Splash Vase Coffee
£69.00
Handmade using a special glassblowing technique that involves multiple layers of coloured glass dots, the Splash Vase features a unique swirled pattern. The vases can be used both for displaying flowers and as decorative objects.
www.jupiterartland.org/product/splash-vase-coffee/
Master preserver launches subscription box to share skills with next generation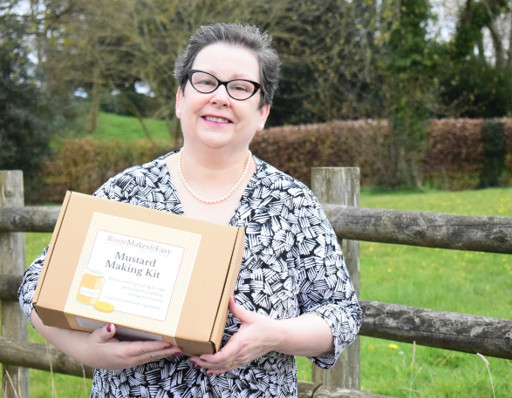 A master preserver from Rutland is sharing her skills with the nation through a new subscription box which is launching this month.
Rosemary Jameson, who is based in Burley-on-the-Hill, Rutland, is the founder of Rosie Makes Jam and Love Jars – both businesses that support her passion for "preserving preserving".
Rosie already hosts successful teaching workshops in her kitchen but, as the founder of the Guild of Jam and Preserve Makers, wants to be able to reach people in their own homes.
She said: "One of the many myths about preserving is that it's hard and it's time consuming.
"My new boxes are called 'Rosie Makes it Easy' for the simple reason that it's quick and simple to start preserving. And we're not just talking about making jam. The first box contains everything you need to make a wholegrain mustard with beer and the best part is, it doesn't even involve any cooking."
The box contains "pantry" ingredients, specialist equipment, step-by-step instructions and some information on the history of mustard as a condiment. All subscribers need to do is add a bottle of their favourite ale.
Each month subscribers to Rosie Makes it Easy boxes will receive a new recipe box with similar items to create a seasonal preserve – from herbs and mustards to jams and curds. Each box will also contain a copy of Rosie's self-published magazine 'Simply Preserved' which has articles, features and recipes from industry experts.
In 2017, Rosie was diagnosed with breast cancer and during her treatment, which she has now fully recovered from, she wrote a book about her life called 'In a Bit of a Jam' and set a mission for herself to teach people who have never preserved before how to reduce waste, recycle food and fill their store cupboard with the right ingredients to do so.
She added: "When I started school at five years old, I was already an experienced jam maker. Having been given a second chance, my mission in life is to preserve preserving. It is a skill that used to be passed down from generation to generation and has either been lost or been diluted by misinformation that actually puts people off giving it a go.
"While I had always planned to start a subscription box, the timing couldn't be better as the current crisis that is affecting people's ability to get food has reemphasised why it is such an important skill to maintain and pass down."
Rosie Makes it Easy Preserving Boxes subscriptions for three, six or 12-months are available directly from Rosie via her website www.lovejars.com or from www.uopen.com
The wholegrain mustard box is also available at a stand-alone price of £19.99 plus p&p. Rosie has uploaded a video to her YouTube channel – The Preserving Channel with Rosie Makes – which has step-by-step instructions for more advanced preservers who already have the ingredients and equipment needed.
Mother's Day Gift Idea: Candalia, The Home Fragrance That Transports The Senses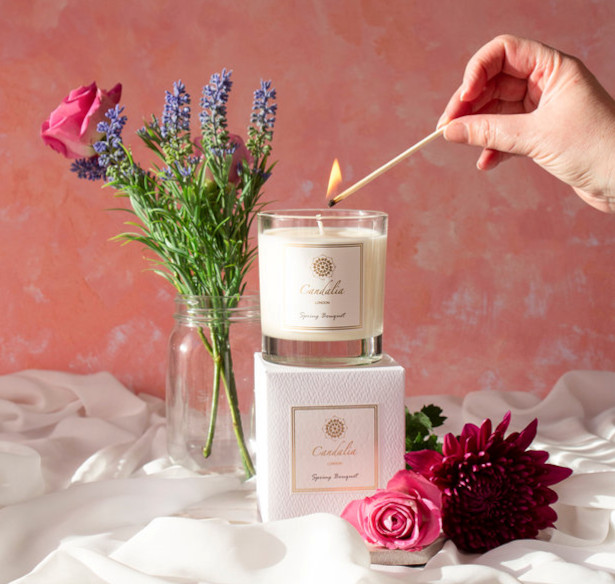 With Mother's Day just around the corner, it looks likely that many families will be celebrating from afar. Candalia can help gift a moment of self-care, peace and serenity amidst the uncertainty of lockdown, with a range of luxury candles and diffusers.
And while Mother's Day is a very different experience for everyone, it's the perfect occasion to show some love to the mother-figure in your life, even if that person is you.
Candalia candles and diffusers are:
•Made with the finest, sustainable ingredients from across the world.
•Hand-poured in the UK with 100% natural wax.
•Packaged in vessels that can be recycled or repurposed and is FSC certified.
Candalia offers a range of six luxury fragrance combinations, each designed to build an ambiance that enhances wellbeing, including, Jasmine Fleur, Oud Rose, Spring Bouquet, Velvet Rouge, Soie Lavande and Fleur D'Oranger.
Huawei Watch Fit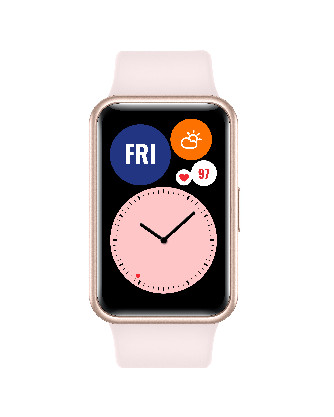 Perfect for your fitness queen Mum this Mother's Day, Huawei's first ever smart sports watch with a rounded rectangular face, the Huawei Watch Fit encourages users to get into new forms of exercise through a variety of animated fitness courses, workout modes and scientific health tracking features.
On-trend wrist strap colour options including Mint Green, Sakura Pink, Cantaloupe Orange and Graphite Black so loved ones can mix and match their looks according to their outfits or mood. The breathable strap design works in tandem with long-lasting battery life to ensure the Huawei Watch Fit can be worn for days or even weeks on end.
Available for just £99.99 (RRP: £199.99) saving £20 while stocks last from the Huawei Store. Buy it now and receive a Huawei Band 4e worth £24.99 absolutely free!
Huawei FreeBuds Studio
Huawei beats Apple: here are the FreeBuds Studio | NextPitTreat your mum to comfort, style and innovation this Mother's Day!
Inspired by geometrics and simplicity, Huawei FreeBuds Studio offer a stylish look and comfortable fit. Not only is it a pair of headphones, but also a smart assistant that allows users to experience a better digital audio world.
The headphones offer a Hi-Fi-level listening experience and up to 48kHz[1] wide frequency high-resolution sound quality to truly restore the rich details of high-resolution music. The industry-leading intelligent dynamic active noise cancellation (ANC) provides three noise cancellation modes that can be switched according to varying environmental noise. With the dual connection, users can say goodbye to the complicated pairing process and enjoy the seamless connection with Huawei all-scenario devices, but also with Android, iOS and Windows-based devices to enable seamless connection between devices.
Huawei FreeBuds Studio are available now in Graphite Black and Blush Gold.
Available for just £229.99 (RRP: £299.99) saving £70 while stocks last from the Huawei Store. Buy it now and receive a HUAWEI Watch Fit worth £119.99 absolutely free!
Huawei FreeBuds Pro
Get in the good books with your mum this Mother's Day with the FreeBuds Pro wireless earphones from Huawei. Small but mighty, these earphones feature a unique in-ear design and are available in three different sizes of silicone earplugs. This combined with the fit detection feature – available in the Huawei AI Life app –, allows users to find the perfect size for them.
Ideal for working from home or on the go, noise cancellation, volume adjustment, answering calls, pressing play and skipping songs are all effortlessly achieved via the Huawei FreeBuds Pro's distinctive square-shaped, sleek and stylish earphone stems. The gestures are highly intuitive – simply swipe or pinch a specific area to take control.
The FreeBuds Pro are available in three colours – Silver Frost, Ceramic White and Carbon Black.
Available for just £129.99 (RRP: £169.99) saving £40 while stocks last from the Huawei Store. Buy it now and receive a HUAWEI Band 4 worth £39.99 absolutely free!
Absolut Elyx Boutique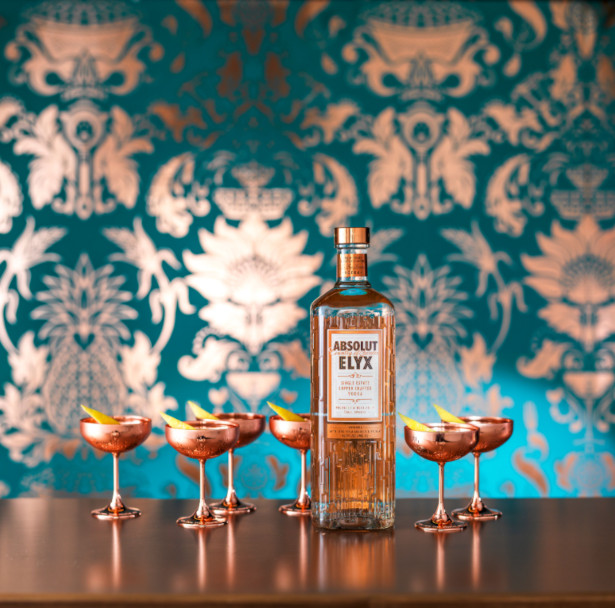 Copper Tiny Tini Coupe Gift Set – £35 –
A martini is the ideal way to enjoy the rich and silky mouthfeel of Swedish vodka Elyx, but while a martini recipe is as personal as the clothes you wear, there is one golden rule – a martini must always be icy cold. Elyx's Copper Tiny Tini Coupes are the perfect size for a tiny, colder martini, and ensure the last sip is as perfect as the first. The Copper Tiny Tini Coupes are presented in a beautiful ready-to-gift presentation box with damask detailing.
Elyx Pajama Dream Set – £71 –
Stylish cut and crafted with care, this brand-new design includes all the classic features of traditional pajamas, with the added refinement and special detailing the Absolut Elyx way. Limited edition, high quality and a genuine statement piece, the Elyx Pajamas as created by the great Any Old Iron.
The Cocktail Balloon Gift Set – £62 –
The voluminous Cocktail Balloon is a perfect receptacle for longer drinks, keeping them cool right down to the last sip. While real balloons are fun, their material (and the helium used to fill them) impacts the environment. Elyx's new Cocktail Balloon could be the perfect solution: serving drinks in these playful, oversized copper vessels instead of using real balloons will add an innovative sense of joy to any celebration.
A poignant debut novel exploring a true story of love and women's resilience during the rise of fascism and WWII, inspired by the author's own family history.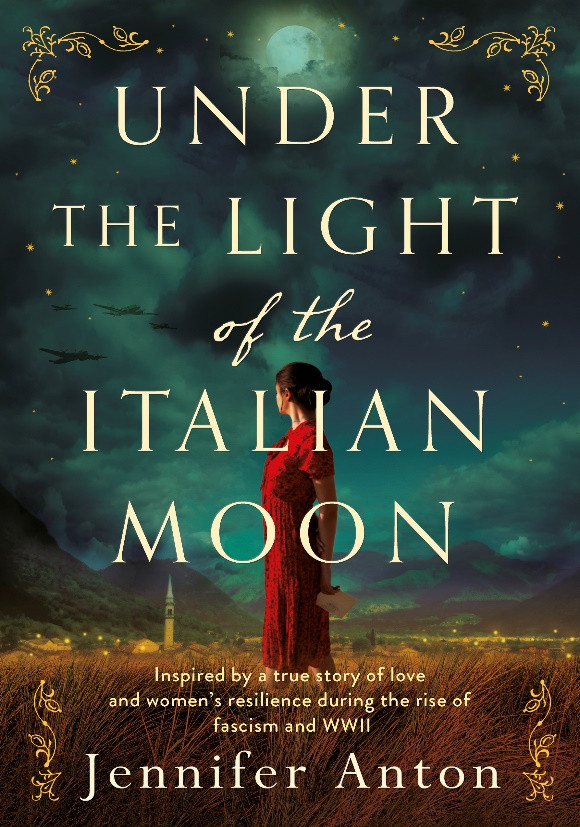 Under the Light of the Italian Moon
By Jennifer Anton
A moving tale, spanning across two decades, of choosing love in times of war, fortitude in times of hardship, and hope in times of tragic loss.
Based on a true story.
Historical Fiction
8 March 2021 | Paperback | £14.99
Praise for Under the Light of the Italian Moon
"A brilliant and meticulously-researched debut, Under the Light of the Italian Moon is a testament to women's resilience, strength, and courage in the direst of circumstances. Riveting, devastating at times and yet full of hope, it's a must-read for all fans of historical fiction genre."
Ellie Midwood, USA Today bestselling author
Sustainable and ethical Mother's Day Gifts from SO JUST SHOP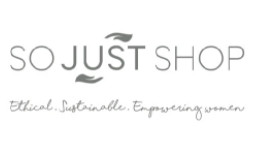 Show the mother figures in your life how much you care, with a gift that supports female artisans and the planet.
sojustshop.com
So Just Shop produces beautiful things that do beautiful things for women and families. And at brilliant prices, ranging from £10-£50.
Mother's Day is a time to celebrate mothers, motherhood and the powerful influence mothers have in our society. To show some appreciation to the incredible women in your life (or treat yourself – we're not judging), we've pulled together a selection of beautiful products from sustainable retailer SO JUST SHOP, for this Mother's Day.
SO JUST SHOP is a sustainable lifestyle brand, set up to lift 250,000 women and families out of poverty, with a curation of sustainable and ethically sourced accessories and homeware. Their products are handcrafted by female artisans from some of the most vulnerable communities in the world, using traditional skills that have been passed down through generations and applied to contemporary designs. Everybody who makes SO JUST SHOP products are paid a living wage, is of legal working age and has a safe environment to work in.
From dainty rings with ethically sourced gemstones to gorgeously crafted necklaces, SO JUST SHOP has a great range of gifts.
Dr Maryhan Baker is a psychologist, parenting expert and creator of the SHINE Challenge, a morning routine to help mothers step more powerfully into their day.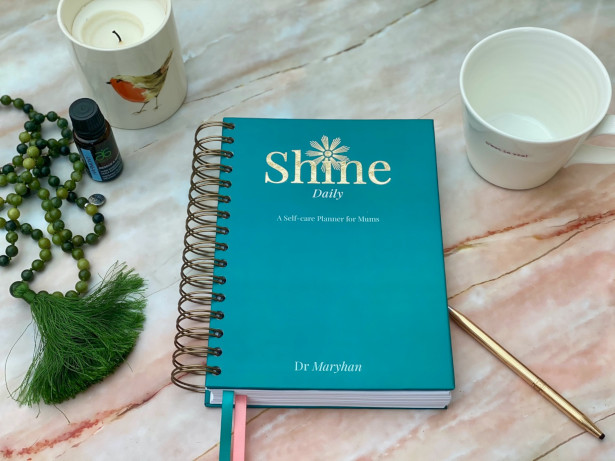 The principle of waking up 30 minutes earlier each day to work through the five practices of Silence, Hydration, Intention, Note-taking, and Exercise are coached in a closed Facebook group and now in a physical planner. The five simple practices are about mothers taking care of themselves first, so they are better able to take care of others.
The planners are priced at £27.99 each or £97 for 4 which will guide each mother throughout the entire year.
Mash Direct Mother's Day Brunch Box
£19.00
Mash Direct Brunch (booths.co.uk)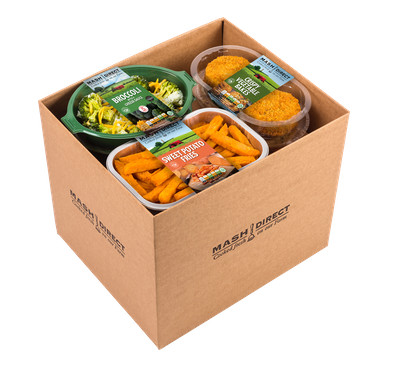 Perfect for breakfast, lunch or any time of the day – the brunch box has all the dishes for a tasty weekend brunch.
Carrot & Parsnip Fries 300g – gently seasonsed, ready for you to crisp up and enjoy.
Chilli Baby Bakes 370g – skin on baby potatoes seasoned with a chilli marinade and topped with a cripsy crumb.
Crispy Vegetable Bakes 250g (2 pack) – chunks of potato, broccoli, carrot, cauliflower, cabbage and parsnip coated in a crispy golden crumb.
Potato Cakes 250g (2 pack) – freshly baked cakes of diced potatoes, scallions and cheese with a hint of ground black pepper.
Potato Rosti 180g (2 pack) – potatoes gently shredded with onion lightly fried, ready for you to crisp up and enjoy.
Sweet Potato Fries, – 250g
Mother's Day is an international celebration of unconditional love, affection and appreciation. It is time to SAY thank you and SAY I love you from the heart. Say-It video gifts provide highly personal and timeless gestures of love and gratitude that mums everywhere will want to hold onto forever.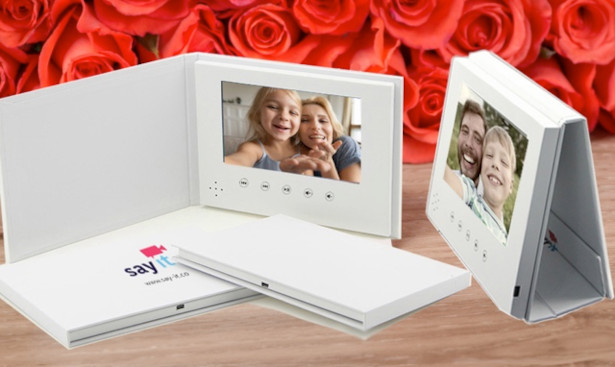 Mother's Day 2021 is a little different to most:
· No family Sunday roasts
· No spa days
· No mother/daughter days
· No visits with the grandkids
Say-It offers the solution. The chance to create a unique and unforgettable gift experience like no other.
How it works:
1. Make an event page on the Say-It website to invite family to upload videos/photos via a secure link.
2. Watch as the videos and photos from family appear in your online preview gallery
3. Share the finished video montage created by Say-It with the recipient either digitally or sent as video greeting card in the post
Collaborate with siblings, kids and grandkids to bring the warmest emotions to your mum and watch her bask in fond memories and kind words from her loved ones. The physical video screen greeting card even doubles as a frame so your mum can treasure these priceless moments over and over again.
Mother's Day is the day on which more messages are sent on messenger than at any other time of the year but doesn't mum deserve more than a message or an overpriced bunch of flowers? Research shows that personalised and creative gifts are more gratefully received and deliver a lasting impact.
PRICING
Up to 5 videos on a digital gallery: Free
Digital Video Montage: £15
Video Greeting Card (with montage): £40 plus postage
TESTIMOINALS from recent Say-It users:
"An amazing service from start to finish and the best way to show your friends and family how much you love them"! – Jess Howliston
"Lovely to have an excellent family video card for my b-day. Highly recommended" – Tracy Ward
"I LOVE Say It! We used it for the first time for a family member's 60th birthday, which was during lockdown. It was the perfect present! I can't recommend enough". – Jenni Bradford
"Thank you so much Say-It for what was without a doubt the best gift I could have given my 90 year old Gran" – Liz Ellery
"You have a fantastic product that reaches people in a special way and connect all those emotions. Thank you". – Martin Norbury
We used a say it video card to surprise my mother in law on her 90th birthday. She absolutely loved watching the videos, seeing and listening to messages from friends – Helen Morgan
SHORT COMPANY BIO
Say-It offers simply to use technology to enable people to say what they want to say: to share, to care, to empower and to support. Our video platform enables users to collect, record and present videos for special people and special occasions creating a priceless and timeless gift.
"Franklin's story is a tale of hope and redemption, but he is not the beneficiary of that hope and redemption. He is the source."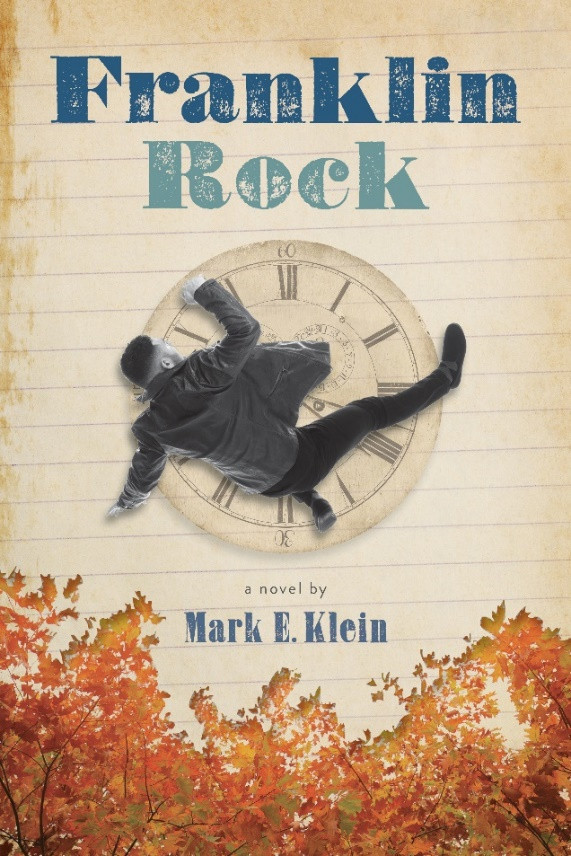 Dr. Mark E Klein, author of the new book FRANKLIN ROCK (January 12, 2021), is ready to navigate us through 2021.
Dr. Klein is a radiologist – he's treated more than 100,000 patients as a physician and The doctor his colleagues call when they have a patient who needs an ear or shoulder to help calm down and cope with what's ahead – he also LOVES to write.
FRANKLIN ROCK – teaches us that there is every reason for us to live with great optimism and to welcome, not fear, the future. A perfect message for 2021! Great for all the parents trying to survive and Grandparents wanting to be helpful.
"Each of us will undoubtedly experience our own Franklin Rock moments – when a hint of the mystery of the universe is suddenly and unexpectedly revealed."
The next Eckhart Tolle, Mark's fictional character, Franklin Rock, visits some of humanity's biggest minds as he recalls the words and experiences with his mentor, who he spent much time with as he was passing away, and reminds the reader the problems of violence, intolerance, cruelty and hate and the gifts of honesty, integrity, friendship, forgiveness and the importance of keeping perspective and at times, a sense of humor to get through it all.
Franklin's journey is a vaccine for the soul. markekleinmd.com/books
"Mark E. Klein's unusual tale of Time Travel is for every person, but especially for those who reflect on humankind's purpose; who believe that the individual's life matters. The gripping time-travels of 21-year-old Franklin Rock is peppered with nuggets of easily digested real science, discovered surprisingly and pleasantly. It's a page-turner that leaves you feeling good about the future."
—Donna Brazile, Veteran Democratic
Political strategist
"Franklin Rock will remind you of that time in your life when the world was new, the road ahead endless, and everything seemed possible. Mark Klein's beautiful metaphysical tale will leave you filled with hope."
— Jonathan Reiner, MD Professor of Medicine and Surgery, The George Washington University Medical Center, CNN Medical Analyst, Co-Author Heart.
"Franklin Rock is the New Age Candide!"
— Jane Stanton Hitchcock,
2020 Hammett Prize winner for Bluff
"Having circled both Earth and the moon, I can tell you that Earth looks peaceful from space. We need a hero like Franklin Rock to help make that peace a reality. Dr. Klein has written a wonderfully enjoyable and optimistic book. Everyone will love Franklin."
—Lt. Gen. Thomas P. Stafford USAF (Ret.),
Cmdr Gemini 9, Apollo 10, and
Apollo-Soyuz,former USAF Deputy Chief of Stafffor Research and Development
FRANKLIN ROCK
By Mark E. Klein
Sometimes heroes appear when we least expect them. Thanks to author and physician Mark E. Klein, FRANKLIN ROCK (Greenbriar Publishing; January 12, 2021) has arrived just when we need him most.
One-part Siddhartha and one-part Forrest Gump, undergraduate student Franklin discovers that he has been chosen. In one extraordinary moment—a brief but crystal-clear glimpse into the future—Franklin learns that his life is to be an adventure unlike any other. Professor Charles Niemeyer, a Gandalf-like mentor, begins to skillfully guide Franklin along his journey. But before he has the chance to teach Franklin what he needs to know, Professor Niemeyer suddenly dies, leaving Franklin a blank book with a remarkable title: Franklin Rock: The Man Who Fixed the World.
Now on his own, Franklin must navigate towards his surprising destiny. Along the way, he encounters some wonderful characters. A mysterious man named Govinda who seems to know more about him than Franklin knows about himself; Maurice Burnside, a humble, elderly cancer patient who teaches Franklin life's most important lessons; Lori Constantine, a beautiful woman who can see his heart; and some of the greatest minds of the 20th century all make their mark on Franklin.
Franklin's time-travels provide clues to his destiny. "If you pay attention, Franklin," Professor Niemeyer tells him, "You can see the future in the past." The professor's words prove to be prescient.
Beautifully written, FRANKLIN ROCK is a novel of adventure, comfort, and compassion. It is a healing balm and a ray of hope in our darkest hours. As Franklin grows in understanding, so does the reader, learning surprising lessons about time, our world, and the meaning of life.
As Franklin's best friend Henry Clay King explains: Franklin Rock's story is a tale of hope and redemption, but Franklin is not the beneficiary of that hope and redemption. He is the source.
MARK E. KLEIN M.D. is a physician and author. His career has been centered on caring for others, whether they be patients, colleagues, or strangers. He is always a teacher, sometimes of new medical technologies to other physicians from around the nation and the world, other times of those even more important issues of life that none of us can avoid. He continues to practice medicine in Washington, DC. Franklin Rock is his third book and his first novel. He has four children, four grandchildren, and lives with his wife in the Washington, DC area. Visit him at markekleinmd.com.
FRANKLIN ROCK
By Mark Klein
Greenbriar Publishing; 352 pages; January 12, 2021
HARDCOVER: ISBN 978-0-9761684-6-1 $27.95
PAPERBACK: ISBN 978-0-9761684-4-7 $14.95
EBOOK: ISBN 978-0-9761684-5-4 $4.99
Each moment exists forever, not just in our memory, but permanently in its own unique place in time. That is why it is at least theoretically possible to visit the past. Moments of time are like records in a jukebox. After you play a record, it doesn't disintegrate. It simply returns to its permanent and unique slot, ready to be played again and again.
This means that in a very real sense no one ever dies. This fact is extremely comforting. We never lose anyone. We are with them for eternity in each of those moments we spent together. We are actively living each moment of our lives in perpetuity.
There is nothing new under the sun. Every experience, every thought, every fear or concern that we have has been had by millions before us. The story of life is the same as it has been since the dawn of man. Only the set changes. There is a reason we must repeat what everyone before us has already experienced. It implies a purpose to each of our lives.
Death is not to be feared. As long as you have learned the required lessons it doesn't matter how long you live. The number of days one lives is secondary. Longevity is not the goal, nor is it indicative of a successful life.
Relationships are the real story of life. Maurice Burnside responding to the question of what the most important thing in life is: "Franklin, I can just say that I'm pretty sure it's all about the people in our lives." "When you begin to worry more about other people than yourself, when you place their troubles ahead of your own, the burdens of your own life instantly lighten."
It is both foolish and unnecessary to worry about our choices. There is no such thing as a best or right choice. That is because any choice we make will be influenced by the billions of other choices made every day. There is no way to know the outcome of any single choice. Yogi Berra was correct: "When you come to a fork in the road, take it." Make what you think is the best choice, and then don't perseverate.
There is no single way for things to work out. Choices made by you and others will simply create a different reality. Like a train heading down the track, switches are thrown, and the destination may change. No one destination is better than another. Each will yield a different set of events, but since the goal is always the same, each has the potential to get you to where you need to go.
Each of us has a mission: to go from low to high as a person. That means learning love, empathy, and compassion, and we learn these through every single relationship we develop, from the most casual to those most dear.
Everything always works out the way it should. Learn to let go. Each of us needs to focus on the mission.
Free will, if it exists at all, is limited. That is because the billions of other choices and decisions made by the rest of humanity will collectively determine the outcome of any choice or decision you make.
Franklin Rock moment: When a hint of the mystery of the universe is suddenly and unexpectedly revealed.
IDEALFIT LAUNCHES NEW LIMITED-EDITION CEREAL PROTEIN FLAVORS
Marshmallow and Fruity flavors, with Zero Sugar or Fat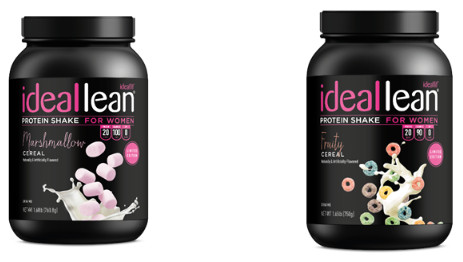 IdealFit has launched two new limited-edition protein flavors, Marshmallow Cereal and Fruity Cereal, with 20g of whey isolate protein per serving.
At just 90-100 calories, both flavors are sugar and fat free, so you can satisfy your sweet cravings the right way, while powering your workout.
IdealFit Cereal Protein flavors are available now at IdeaFit.com, in 30 serving containers.
Marshmallow Cereal Protein
MSRP: $49.99
Fruity Cereal Protein
MSRP: $49.99
Mothers Day Gifts Guide – quirky, fun, low-tech way to declutter & digitise old photos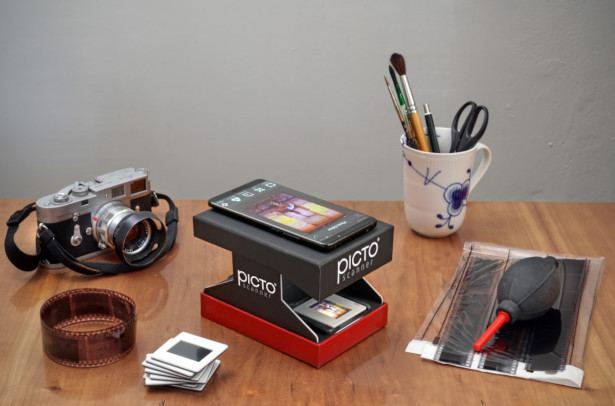 PictoScanner is a simple way to scan old film negatives and slides. It's a carboard, AA battery-powered backlight that uses a smartphone camera and simple app to scan and digitise negatives and slides. It's very much a lockdown kind of product: during the last year, many of us have got a bit more tech-savvy and also undertaken projects to organise and declutter our homes. At the same time, we've been nostalgic over thoughts of family and friends. This is a way to quickly declutter, digitize, sort and share old and forgotten photos.
How it works
The PictoScanner is fun and can be set up in seconds. The principle is based on a photographer's light table, the LED backlight diffuses an equal light across the whole negative or 35 mm slide. [Note: it can also be used with a DSLR].
The PictoScanner app turns your smartphone into a scanner. The app will ask what you want to scan (negatives, positive colour or Black & White), the user then positions the camera lens of the phone on the small hole on the top bed of the PictoScanner and takes the picture. The negative or slide is then digitized and can be shared instantly.
The app also has editing tools and filters to modify the frame, exposure, contrast, saturation and temperature of the images.
Key features:
Made of cardboard and folds nearly flat when not in use (40x110x150mm)
Assembles in seconds
Designed to be used with PictoScanner's free Android or iOS app
AA battery-powered
Simple to use and does not require a computer or need to be plugged in
Where to buy: Amazon, priced at £39.90
Download app: Apple AppStore and Google Play
pictoscanner.com
International Women's DAY 2021
The Women's Sport Network (@WSNet) launches #IWD2021 Campaign
"Show me you LOVE @HANDLES"


A worldwide Twitter campaign in the week leading up to IWD2021 – March 8th to raise the profile of SportsWomen and WomenSPORT by encouraging the use on social media of players', clubs', teams' and athletes 'Twitter @HANDLES.
So many WomeninSPORT (WiS) organisations and national sports federations work tirelessly to raise the profile of WomenSPORT and SportsWomen and yet rarely do we come together and collaborate. Budget limitations, coordinating diary dates and the lack of a common worldwide communications platform mean we all work in isolation and the message never gets out of the 'noise level'.
Twitter is the platform.
Twitter provides that platform at no cost so WSNet is coordinating organisations focussed on WiS along with, campaigners, friends, colleagues, researchers, associates, fans, journos, bloggers, publishers, tweeters and fan clubs from around the world asking them to join in and ADD Twitter @HANDLES!
#IWD2021 is the opportunity
You probably know that mostly when a @Handle is 'mentioned' the owner gets a notification – which builds awareness of that athlete/club/team or player and lets them know they are being talked about ( – and there's only one thing worse than being talked about . . . ) – it also helps fans/players build a stronger direct and personal relationship – increasing the fan base and the chances of sponsorship, salary uplift – all raising the profile of WomenSPORT.
Collaboration.
This initiative is FREE to anybody keen to raise the potential of SportsWomen and the power of WomenSPORT to empower women and girls worldwide by raising the profile of players/team, clubs etc. It acknowledges the importance of women role models in sport and will help rebuild the fan base as the world gradually comes out of lockdown' later this year. Organisations representing WiS around the world have committed to this initiative and many see it as a way of developing synergies with other similar organisations in sport.
Please feel free to draw this exciting and achievable opportunity to your readers/followers. It is an easy, simple and cost-effective way to raise profile – one that NGBs, Women's Sports Feds, charities and fans can all work enthusiastically and together on around the world.
Collateral for "Show me you LOVE @HANDLES"
WSNet will be circulating images for re-distributions, tweeting and general use during the week commencing March 1st
Bold Made
www.boldmade.com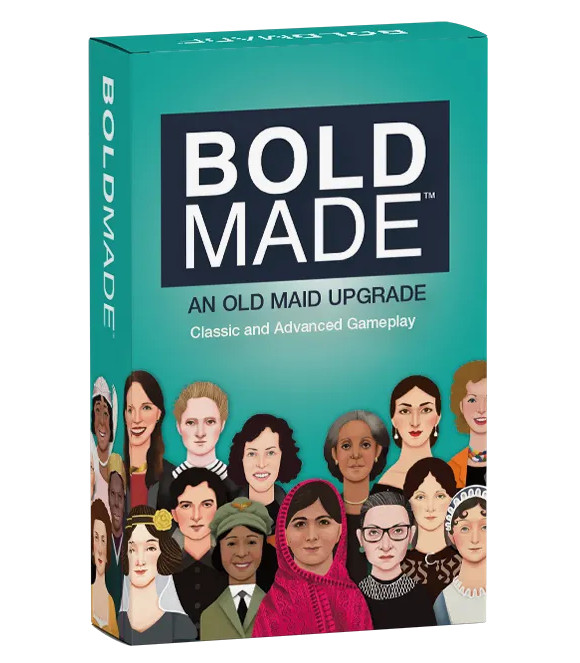 Bold Made flips the script on Old Maid and includes bold women who made huge impacts on our world and has a more aspirational goal of ending the game with the Bold Made card. It's also the perfect way to learn about amazing women during Women's History Month and celebrate awesome women which Mom's love!
theea.life
Empowered Alignment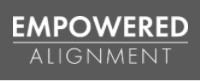 A 7 day course to help people feel calmer.
Mum's can feel a little overwhelmed at times because there is so much drawing their attention, this course helps to bring awareness and calm.
www.empoweredalignment.vipmembervault.com/products/courses/view/1072355
moonie
moonie.co.uk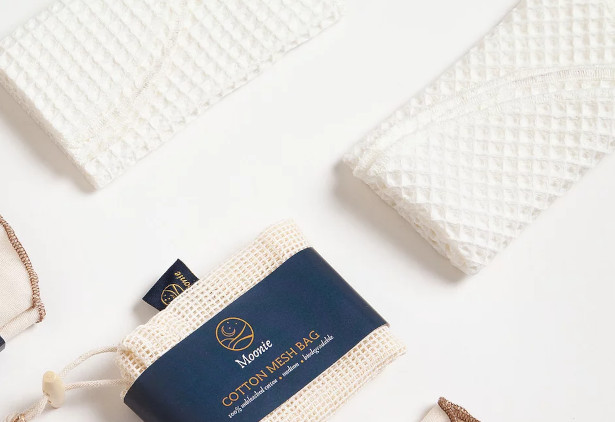 RESPECT YOUR MOTHER (EARTH)
Give the gift of sustainability this Mother's Day whilst supporting a Mother-Daughter business. Made by our Mum, for your Mum.
Limited Edition Zero Waste Starter Kit
Our best-selling 7-piece Starter Kit featuring an exclusive pink 'Nellie' charm and 'Love Mum' sticker (recyclable). This plastic-free bundle contains everything you need to transform your green routine!
Contains: 1 x Cotton Mesh Bag⁠, 1 x Muslin Cleansing Cloth,⁠ 1 x Kitchen Waffle Cloth, ⁠1 x Neil Charm⁠, 3 x Reusable Cotton Pads ⁠.
RRP: £9.95
Deluxe Eco Gift Set
Give the gift of plastic freedom with our Deluxe Eco Gift Set. This 10-piece bundle contains everything you need to start living a low-waste lifestyle. Featuring some of our best-selling products such as the Solid Dish Soap and Reusable Cotton Pads, both of which are handmade in the UK.
Contains: 1 x Canvas Tote bag, 1 x Reusable Cotton Pads White – 7 Pack, 1 x Reusable Nail Varnish Remover Pads – 5 Pack, 1 x Cotton Mesh Produce Bag, 1 x Bamboo Toothbrush (exclusive to bundle), 1 x Facial Konjac Sponge, 1 x Wooden 'Neil' Pot Brush, 1 x Solid Dish Soap 151g , 1 x Chunky Loofah Slice.
RRP: £29.95
Worth over £37
Give the gift of plastic freedom with this 10-piece deluxe bundle packed with everything you need to start living low-waste. Contains exclusive Neil Bamboo Toothbrush.
About Moonie
Moonie is a Mother & Daughter duo based in Weymouth, Dorset UK. They specialise in handmaking everyday eco essentials. Their main passion is to offer eco-friendly products which are more affordable, accessible, and attainable. Specializing in creating research-powered products; ensuring each item, fabric, thread, and label is environmentally friendly, reusable, recyclable, and of course, beautiful too. Each product is vegan, cruelty-free, biodegradable, and made ethically from sustainable materials.
Launch Date: February 15th 2021
RRP: £29.95 Deluxe Eco Gift Set, £9.95 Zero Waste Starter Kit For Mum
Available to Buy: www.moonie.co.uk
The Moonie Team
@wearemoonie
/moonieuk
Kalila
This luxurious loungewear makes an ideal gift for this Mother's Day – a cosy way to add a bit of elegance to lockdown life. All of their pieces are based on traditional Arabic designs and made with superb attention to detail. A great way to bring a touch of the Middle East to your own home when you can't travel very far.
www.kalilalondon.com/collections/just-in-from-riyadh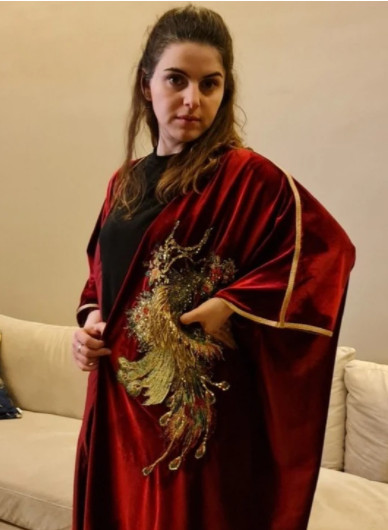 Queen of Empire by HR Moore
Who doesn't need a little escapism at a time like this, and with a good helping of romance thrown in, you can't go wrong with a fantasy romance like Queen of Empire by HR Moore.
Buy now at :- www.amazon.com/Legacy-Mind-Relic-Trilogy-Book-ebook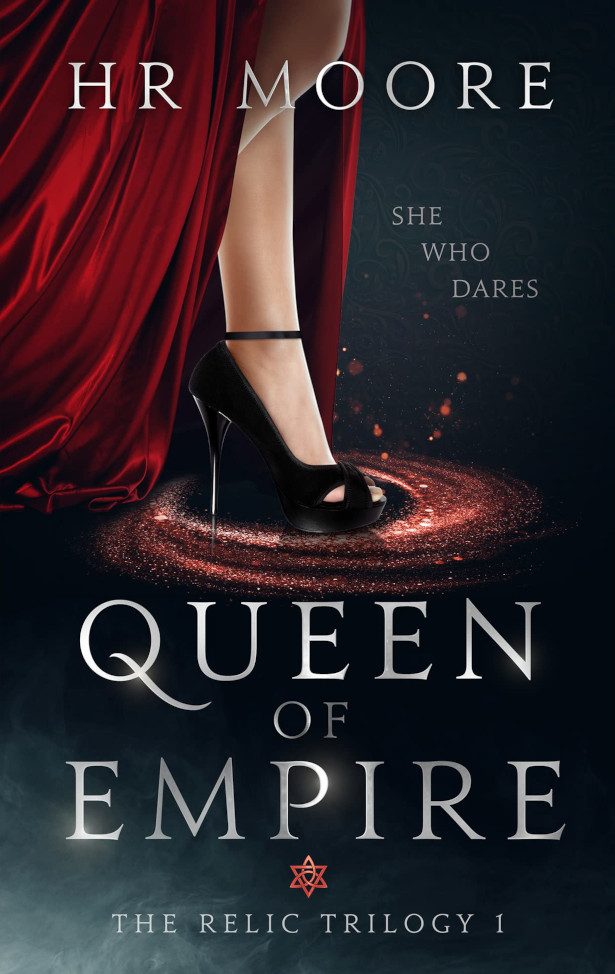 If your mum loves Divergent, Outlander, or A Discovery of Witches, then look no further! She'll love jumping into this on Mothers' Day.
Queen of Empire: A fantasy romance (The Relic Trilogy Book 1) Kindle Edition
by HR Moore (Author) Format: Kindle Edition
About HR Moore
HR Moore is a fantasy romance and speculative fiction author. She loves books that combine a gripping, fast-paced plot with an escapist setting and epic romance. Some of her favorite authors are Sarah J Maas, Deborah Harkness, Christina Lauren, Jennifer L Armentrout, Sally Thorne, and Ilona Andrews.
She was born in Germany, and having lived in Dorset, Aberdeenshire, Devon, Fife, London, Hertfordshire and Bristol, she now lives with her husband and daughters in New Hampshire. When she's not reading, writing, or imagining how much better life would be with the addition of a springer spaniel, she enjoys cooking, taking photos, and making hats.
PERFECT FOR FANS OF JENNIFER L ARMENTROUT AND SARAH J MAAS.
'I COULDN'T PUT IT DOWN' The Resident Magazine
'WORDS CANNOT ADEQUATELY DESCRIBE THIS ENCHANTING BOOK!' Taking it One Book at a Time book blog
'DRAMA AND ACTION FROM THE OUTSET…THIS TRULY IS AN INCREDIBLE STORY' The Pursuit of Bookiness
Anita has never been ordinary; she's stuck out like a sore thumb her entire life. Not only can she see the energy of others, a rare skill, but she's won every physical challenge she's ever entered. So when the powerful, good looking Descendants, Marcus and Alexander, mysteriously arrive in Empire, her difference attracts and keeps their attention.
Once in Empire, the sudden death of ruling Body Descendant, Christiana, sets in motion a number of events; a quest for the treacherous Austin to find the girl Christiana had been looking for; a challenge where Anita stands out more vibrantly than ever before; a perilous dip in the world's energy; and a dangerous belief among the people that they will never truly be free.
Powerful factions form within the ruling elite, and when a trusted friend and mentor reaches out to ask for Anita's help, she has to make a choice: help her friend and betray the one she loves, or do nothing and watch the people starve.
Obagi Skin Care Kit.
editorspick.com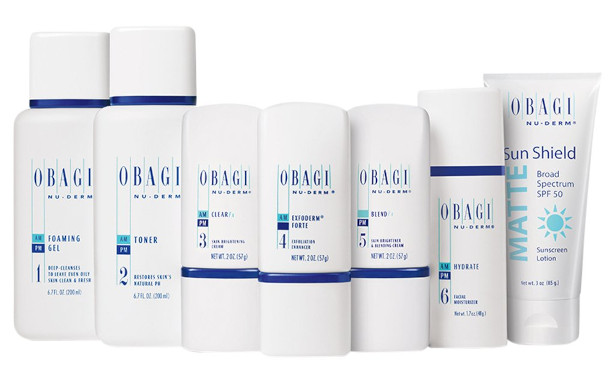 It's a super-popular skin care product kit from Obagi, a high-quality brand.
It takes the user through every single part of the skin care process, with a clear guide on how to use the product.
Gardenuity
gardenuity.com
Mother's Day Gift – Brunch Bag Garden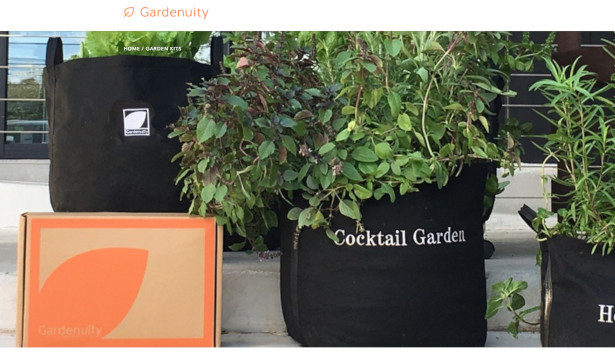 Gardening is a way to celebrate how moms help us all grow. The Brunch Bag is a complete garden that comes with 4-6 fully rooted herb and veggie plants, a container, soil and customized nutrients so the garden can thrive. Each garden is perfect for patio's, balcony's, back yards or terraces.
Gardenuity is a recognized garden resource, known for helpingpeople bring their first successful garden harvest to reality. Gardenuityhas been seen in many leading publications including Forbes, House Beautiful,Texas Monthly, Family Circle and InStyle. Gardenuity's extraordinaryattention to detail and commitment to quality have won them rave reviews fromgrowers, farmers and designers.
$72 includes Free Shipping
gardenuity.com
Beautiful bespoke rented table arrangements delivered to the door.
Make Mother's day special during lockdown!

Tablescape.London has announced the start of their journey, a new rental service across the UK offering colourful bespoke table decorations. This year Mother's day is a little different as families cannot spend the day together for lunch at Mother's favourite restaurant. Instead you can send one of luxury table settings on offer from Tablescape.London (prices start from £69 for a rental package – including free delivery).
The range has lots of ready to go options available in a selection of different themes so you can find something to match your Mother's interests. Ranging from simple, opulent golds with luxurious handcrafted tablecloths to colourful, cheeky monkey character candle holders – there is something for everyone.
"Staying at home shouldn't mean you can't celebrate – our rental service is designed for anyone celebrating a special occasion during lockdown and our Mothers certainly do need celebrating this year!" says Laura, CEO at Tablescape.London
Features and benefits include:
· Readyto go rental packages- available in a selection of themes, such as colourful tribal safari inspired looks or bright floral looks with magical gold accessories.
· The bespoke tablescape will be delivered to your door free of charge, in the box along with your unique items there will be simple instructions on how to set up yourtable, ready to add food & photograph! The return collection service isalso included as part of the package so there are no hidden extra fees.
· By renting the items for your table decoration we can not only save you time,storage space and cost, you can also help to reduce single use purchases andtap into the circular economy.
Tablescape.Londonhave a special offer for Mother's Day rental packages which includes 4 Swiss milk chocolate truffles in a handdecorated box with ribbon and a large paper rose with every order – just add the code 'MOTHERSDAY' at the checkout to redeem this offer. All Mother's Day orders must be placed by 8th March for delivery by 11/12th March. Prices start from only £69.
For more information on the packages please visit www.tablescape.london/rental-packages
GIFT IDEAS FOR NEW MUMS IN 2021
mumsinvited.com
Mums Invited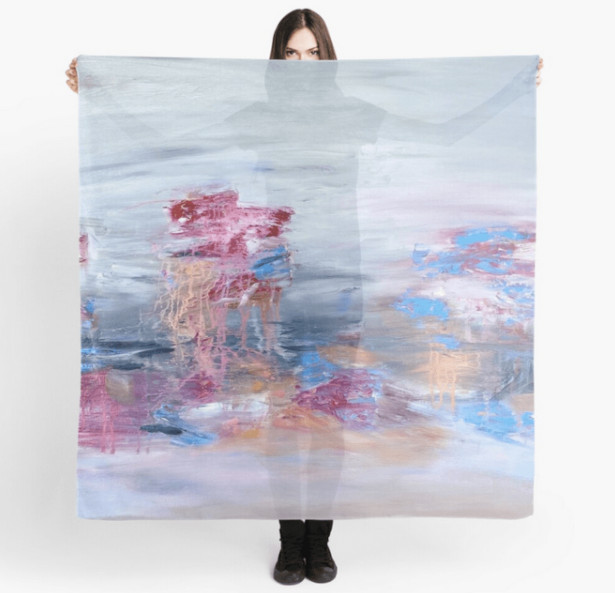 As the pandemic is still ongoing, a beautiful way to celebrate a new mum this year can be to send her help from far away.
Practical and thoughtful gifts/services are always sure to be winners! Gift ideas include sending a (homemade) food basket, a self-care basket (items for her to pamper herself with). Anything to make her feel more like herself and help with new mum overwhelm.
Another great idea is getting a cleaning service (professional cleaners) for her as she'll barely have time to keep a clean home in the early days. Current restrictions may not allow for this though.
Mumsinvited.com
Disney Dog Portrait – Unique Mothers Day Gift idea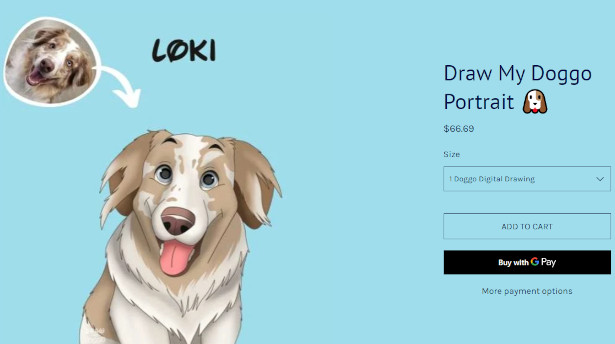 A unique gift idea for Mothers Day!
Custom Disney style portraits of dogs for you.
The best gift for any mother is one that makes them smile.
Now imagine their reaction when they see their dog hand drawn as a Disney star.
Draw My Doggo lets you commission your very own custom dog portrait.
You can then print the drawing onto canvas or a custom pair of socks!
Artists Name: Tinkerbell aka Emily ?
Company: Draw My Doggo
Website: www.DrawMyDoggo.com
Maniology
maniology.com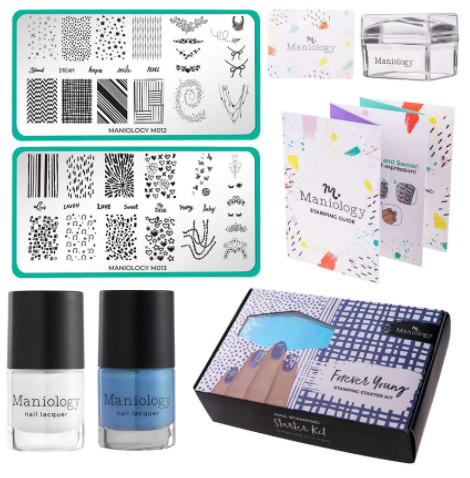 Forever Young: Nail Stamping Starter Kit – Plates, Polishes, Scraper, & Stamper – This Kit is a little box that comes with everything you need to help express your fashionable side. We have all the classic styles to do your DIY manicures. The price is $29.00.
Wild Heart: Nail Stamping Starter Kit – Plates, Polishes, Scraper, & Stamper – This kit comes with everything you need, from Moroccan style mosaic designs to flirty, bohemian fringes. You can enjoy and be creative with all the styles we have to offer. The price is $29.00.
Essentials Metallic: 6-Piece Stamping Art Polish Set – This set is our news collection that includes six must-have stamping polishes, giving a bright and shiny nail art. The price is $42.00.
Give the Gift of a Future Wellness Holiday This Mother's Day
Health and Fitness Travel, the wellness holiday specialists, recommend the best wellness breaks to gift health-conscious mums for future travel. What better Mother's Day gift than a post-pandemic wellness escape? Offering wellness travel gift cards that can be gifted now and redeemed later, sons and daughters can treat deserving mums to a relaxing wellness holiday to destress and revitalise the body when travel restrictions ease. All holidays are protected by a book with confidence policy for extra peace of mind. From a mountain escape in Greece to a beach retreat in Portugal, these wellness breaks offer respite for hard-working and much-loved mums. Here are the top 5 wellness breaks in the UK and Europe for the perfect Mother's Day gift.
Italy: Spa at Lefay Resort & SPA Lago di Garda
Set in the picturesque village of Gargnano on the turquoise shores of Lake Garda, this 5-star resort makes the ideal escape for mums in need of some tranquility. On the Spa programme, guests can indulge in a tantalising menu of spa treatments designed to enhance wellbeing and soothe the senses. The peaceful surroundings and far-stretching views of eleven acres of natural parkland, filled with olive trees and woods, are truly breathtaking. The resort also boasts an expansive fitness centre and two gourmet restaurants that serve authentic, Mediterranean cuisine. From personalised energy body massages to hydro-aromatherapy sessions, the Spa retreat at Lefay resort is the ultimate way to de-stress and rejuvenate the body.
Health and Fitness Travel (0203 397 8891 healthandfitnesstravel.com) offers 5 nights at Lefay Resort & SPA Lago di Garda from £2,360pp and £2,995 for single occupancy. Price includes full board, Spa programme, and return private transfers.
Spain: Mediterranean Lifestyle at Marbella Club
Located on the sparkling Spanish Costa del Sol, this luxurious Mediterranean hideaway was once a royal private residence. Marbella Club is dedicated to providing an all-encompassing wellness experience. The Mediterranean Lifestyle retreat at Marbella Club allows guests to rediscover their zest for life through a number of invigorating ocean-inspired spa treatments that relieve stress and restore vitality. Together with fresh and nutritious Mediterranean cuisine, the healing spa and beauty treatments harness the laid-backed Mediterranean lifestyle to refresh the mind and body. Marbella Club's top health experts will ensure that mums receive faultless personalised care as they boost their wellbeing in the ultimate sophisticated setting.
Health and Fitness Travel (0203 397 8891 healthandfitnesstravel.com) offers 7 nights at Marbella Club from £2,840pp and £4,255 for single occupancy. Price includes breakfast, Mediterranean Lifestyle programme, and return private transfers.
UK: Relax and Recover at Grantley Hall
Set in the picturesque Yorkshire countryside, Grantley Hall is the epitome of luxury. Mums will feel like Queens in stunning accommodation that has hosted royalty and dates back to the 17th century. The Recovery programme at Grantley Hall positions mental and physical wellbeing as a top priority. The retreat includes personalised training sessions, healthy meals and an array of spa treatments to de-stress and re-energise the body and mind. After a day relaxing at the spa, guests can unwind with a unique experience of afternoon tea, accompanied by the mellow tones of a grand piano. From personalised treatments to exquisite meals and luxurious rooms, a great deal of care is taken to ensure that guests leave feeling revitalised and refreshed.
Health and Fitness Travel (0203 397 8891 healthandfitnesstravel.com) offers 3 nights at Grantley Hall from £1,845pp. Price includes breakfast, Recovery programme, and return transfers.
Greece: Weekend Escape at Euphoria Retreat
Set high up in the mystical Taygetus mountain range, Euphoria Retreat is the perfect escape for busy mums. This blissful Mediterranean retreat blends Greek and Chinese healing traditions, allowing guests to embark on a journey of wellness and transformation. The Weekend Escape programme at Euphoria Retreat is the ideal choice for a healthy and relaxing getaway. Rejuvenating bodywork and de-stressing aromatherapy massages will release tension and awaken the senses. The tranquil Euphoria Retreat Spa boasts water Kneipp therapy, utterly relaxing foot baths and an innovative sphere pool. With wholesome healthy cuisine, beautiful surroundings and luxurious suites, Euphoria retreat is a real hidden gem.
Health and Fitness Travel (0203 397 8891 healthandfitnesstravel.com) offers 2 nights at Euphoria Retreat from £845pp and £1,040 for single occupancy. Price includes full board, Weekend Escape programme, and return private transfers.
Portugal: Life Reset at Conrad Algarve
Set in the stunning golf resort of Quinta do Lago and modelled on an 18th-century Portuguese palace, Conrad Algarve is the pinnacle of style and luxury. Ideal for food-loving mums, the resort offers a wealth of dining options with three restaurants to choose from, blending the best of Portuguese and international cuisine. The Life Reset programme at Conrad Algarve is aimed at reducing stress and finding passion in life. Guests can re-energise with pilates, yoga classes or nature walks, followed by a relaxing and pampering massage or bespoke spa treatment. The unique programme focuses on long term wellness and happiness. Mums will love hitting the reset button at this luxury resort.
Health and Fitness Travel (0203 397 8891 healthandfitnesstravel.com) offers 7 nights at Conrad Algarve from £1,890pp and £2,435 for single occupancy. Price includes breakfast, Life Reset programme, and return private transfers.
For advice, guidance and booking visit www.healthandfitnesstravel.com or call 0203 397 8891
If you're looking for Mother's Day gifts, then how about something for the Fur Mummies too that will also help tackle the Lockdown Boredom?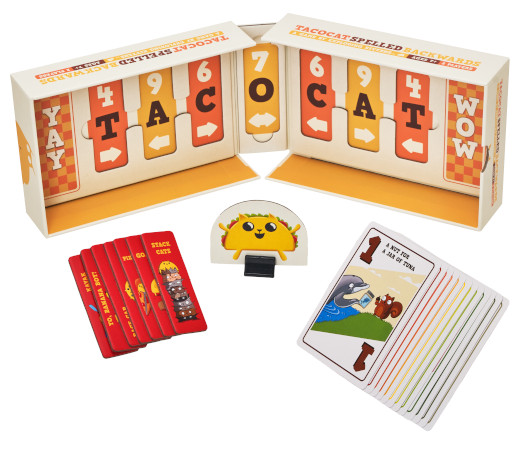 This Mother's Day, treat your spouse or gal pal to the ultimate in cat loving crazy fun with Tacocat Spelled Backwards, the first two player game from the team behind Exploding Kittens! Tacocat Spelled Backwards is a palindrome-themed duel of wits and tactics that incorporates a fun balance of strategy, luck, and instinct.
In a unique, friendly competition, opponents aim to outsmart one another in battles to win the ultimate prize, Tacocat. It can be played in a quick and simple round or can be double downed with strategic combinations. With its portable, open design, players can go head-to-head anytime, anywhere.
Tacocat is a game of clever card matchups in a box that is also the board with a cat who is also a taco. Players can win duels by playing cards of matching or higher value to defend their hand (or be forced to sacrifice their lowest card). On the final card, whoever has the lowest value card wins the round, bringing Tacocat closer to their side.
The game features a foldable box with spaces that spell out "Tacocat," seven palindromes (a word or phrase that reads the same backward as forward) tiles, 38 hilariously illustrated palindrome cards, and one Tacocat token. Tacocat is fun for all levels and ages and can be easily adjusted to be simpler or more strategic by using "jumbo attacks" to force an opponent to play more cards. Players can play a two of a kind or a run of three (4, 5, 6, etc.) to build upon the strategy.
Available from February 28 2021, RRP £14.99 at Amazon. Tacocat Spelled Backwards is suitable for ages 7+.
Havaianas new 'At Home' collection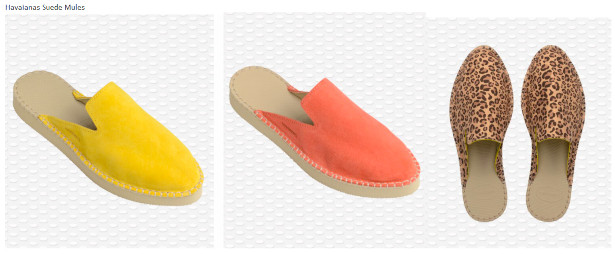 From fur-lined mules to glitter sliders, to chic toe-post slip ons there's plenty of exciting new products now available to buy.
ENCHANT THIS MOTHER'S DAY WITH PINK BOTTEGA GOLD
Celebrate a loved one this Mother's Day with the truly special and unique gift of Pink Bottega Gold. With its fresh, complex and fruity flavours, this sparkling wine is the perfect way to make this Sunday 14th March one to remember.
Crafted in the heart of Italy's prosecco region, Pink Bottega Gold uses handpicked Glera and Pinot Noir grapes and is carefully created with artisan care and attention.
Pink Bottega Gold is the perfect gift to show your love this Mother's Day, and its special pink bottle is guaranteed to add a touch of luxury to whatever activity you have planned to celebrate. The unmistakable design of the bottle is made with an exclusive metallization process in which the pink colour becomes an integral part of the external surface of the glass.
Best served at 5/6oC in a flute glass, it is an excellent aperitif accompanied by Italian mixed fried food. Furthermore, it is also a wine for the whole meal that goes well with cold dishes of raw fish (tartare and carpaccio), with radicchio and sausage risottos, second courses of meat and fish not too elaborate as a pork fillet with vegetables or baked redfish with potatoes.
Sandro Bottega, Owner and Managing Director of Bottega Spa comments: "As a third-generation business, family is at the heart of everything Bottega does. Pink Bottega Gold is the perfect drink to indulge in and share on this special occasion, and its elegant Italian style bottle makes it an ideal gift to show your Mother that she is forever in your thoughts."
Focusing on sustainable practices across the vineyard and winery, Bottega remains a quality choice of prosecco. You can get your hands on Pink Bottega Gold this Mother's Day from GP Brands for £23.99.
Create a Sensory Experience this month of love with Boity Pink Sapphire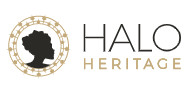 The season of love is here, and that means finding ways to spoil those closest to you, including yourself. While many of us spent Valentine's Day at home this year, it does not mean romance and excitement are out the window. Scents are powerful, and with the right touches, anyone can create a romantic sensory experience at home.
Boity Pink Sapphire is best described as an ode to powerful, modern, African queens, making it a sensual fragrance with a poetic balance of floral and mineral notes. Boity Thulo, the face of the fragrance, agrees that a good perfume is that finishing touch to your daily routine or just before a night out. "People wear perfume for many reasons; to boost self-confidence, to highlight individuality or even evoke certain memories and experiences. It also happens to be one of the most popular and lauded gifts for both men and women."
Precious Thamaga-Mazibuko, more commonly known as Precious the Planner, one of South Africa's most sought-after wedding and event planners, waxes lyrical in a recent IG live with Boity about the importance of fragrance when connecting to memories. "It is very emotive. Whether it's in your home or on your body, fragrances play a big role in how you want to be received, addressed and even remembered. Creating a sensory experience can help create or evoke memories and change the entire atmosphere of a room, making it more sensual and romantic at home. And it can be done on a budget."
She continues, "Simply adding your favourite essential oils in your diffuser ensures a delicate, lasting fragrance throughout the room. Adding scented candles with complementary scents is also a budget-friendly way to maximise the fragrance in any room and create a more romantic setting. Don't forget to add a few spritzes of your signature perfume for a really personalised touch."
Precious the Planner adds that simply putting a few drops of essential oils or spraying your favourite fragrance on your mattress or pillows can help you quickly and easily transform the mood of your bedroom. "Like Rosewood, Vanilla, and Sandalwood, the most romantic scents ignite emotions, while friendlier scents like Garden Roses, Begonia, Lavender and Jasmine, are more calming. Because scents can affect our emotions in a powerful way, choose ones that best suit the mood you want to create or change."
Also, don't forget the power of fresh flowers. Precious advises placing fresh flowers in a vase in your entryway, offering a welcoming and fragrant touch to visitors entering your home.
Perfume as an aphrodisiac
Many perfumes have ingredients known to have aphrodisiac qualities, like Jasmine, Sandalwood, Vanilla, Ginger and Ylang-ylang, to name a few. When it comes to perfume notes with aphrodisiac properties, it is a common generalisation that men are attracted to more floral, fruity, spicy and musky notes. At the same time, women find fresh, spicy, woody and musky notes more enchanting, which are fragrance notes that Halo Heritage took to heart when creating Boity's Pink Sapphire EDP.
Says Boity, "Halo Heritage has done an incredible job at developing a fragrance that represents the perfect duality of sensuality and strength. The top notes of tangerine, sugar and wild marigold and heart notes of Jasmine, French Vanilla and Amber are perfectly complemented by base notes of salt, moss and cedarwood for a fresh, clean, delicate scent that boosts your confidence and leaves a lasting impression. Why not complement the 100ml Boity Pink Sapphire EDP with our newly-launched 15ml purse-size vial".
The Boity Pink Sapphire EDP 100ml (R1495) and 15ml (R295) are available to purchase online at Halo Heritage, Superbalist and Takealot.
About Halo Heritage
Halo Heritage are the leading creators of luxurious natural hair care and fine fragrances crafted for the modern African woman. Halo Heritage brings elegance and splendour to clean beauty, with an indulgent range of high-end, earth-friendly products formulated for body and hair. Carefully-nurtured for African curls, coils, and skin types, experience opulent, one-of-a-kind blends created with the highest level of care.
Best Spring Scents for 2021
As the seasons change – so should our scent, according to experts. But really, do we need an excuse to treat ourselves to a fresh smelling Spring scent?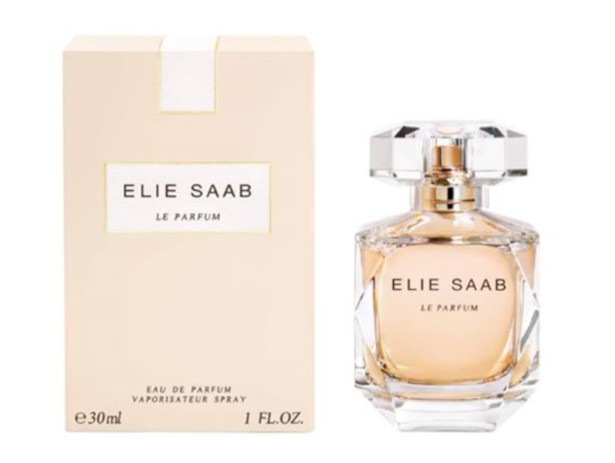 "There are some very good reasons to wear a different perfume in the warmer, lighter and brighter months," says Jonny Webber from www.perfumedirect.com
"Spring and summer scents are designed to work in a different way with our bodies. This is why they tend to be fruity, lighter and 'less volatile' than winter fragrances, which means they can last longer and aren't as overwhelming as a perfume more associated with winter.
"Perfume works with heat. It's made up of aromatic molecules in a neutral medium. Once on the skin the liquid begins to evaporate and the molecules leave your skin, giving off a smell.
"Perfumers measure the volatility of the molecules to control the nature and evolution of the scent. Different notes in a perfume are combined to hit the air at different times, hence top notes, middle and base notes in perfume descriptions.
"Lighter weight molecules, such as those present in citrus, pepper, herbs and fruity notes come out first, while the least volatile (and generally heavier notes) will linger on skin longer. These tend to be amber, woody and musky notes.
"In warm weather, perfumes will evaporate quicker on the skin and in the air. So, citrus and crisp green scents are perfect in the heat, as are florals. White flowers in particular – jasmine, tuberose, frangipani – are known to "bloom" in hot weather.
"Perfumes associated with the winter season tend to be heavier and last longer because the body doesn't sweat as much, so they can be overwhelming if they evaporate too quickly in the warmth of the summer."
And these are the best fragrances to wear this Spring, according to Jonny Webber from www.PerfumeDirect.com
Elie Saab Le Parfum EDP Perfume Spray 90ml, £64.99 (RRP £86.00)
Elie Saab Le Parfum is an addictive, feminine floral fragrance reminiscent of the Mediterranean surrounded by vibrant delicious scents from nature. Stunning orange flower duets with jasmine with base notes of addictive patchouli, cedar, rose and honey to make the perfect spring / summer fragrance.
Lancome La Vie Est Belle Intense EDP Perfume Spray 50ml, £74.99 (RRP £80.00)
A deeper version of the original iconic scent, Lancome La Vie Est Belle is housed in a bottle hand tied with a delicate ribbon, making it special and unique. The fruitiness of the original has inspired the use of refreshing orange flower and blackcurrant bud, complimented by an airy freshness in the opening with sparkling pear and punchy pink pepper.
Dior In Joy EDT Perfume Spray 50ml, £62.99 (RRP £74.99)
Dior J'Adore In Joy is the fragrance of love and fun. A surprising and addictive fruity and floral blend with a salty twist. The floral heart of jasmine, neroli, tuberose and ylang-ylang sits on a base of peach, forming a soft yet invigorating combination.
Viktor & Rolf Flowerbomb EDP Spray, £78.99 (RRP £89.99)
An explosive, sophisticated fragrance with tea, fresh lime and a sweet floral trail of jasmine, rose, freesia and Cattleya orchid on a lingering base of musk and patchouli. The bottle, designed by Fabien Baron, is the shape of a multi-faceted diamond. Perfect for wearing any time, Flowerbomb will ensure you leave a trail of allure wherever you go.
Paco Rabanne Invictus Intense EDT Aftershave Spray 100ml, £66.99 (RRP £74.50)
An aftershave for a champion – Invictus Intense is stronger and sexier than ever, A true conquering hero with amber and leather tones making it warmer than the original fragrance. Top notes of black pepper and orange blossom give way to laurel and whisky.
Dolce and Gabbana K EDP Aftershave Spray 50ml, £51.99 (RRP £65.00)
Launched in 2020 and taking inspiration from the Mediterranean, this effortlessly joyful fragrance opens with notes of blood orange, zingy Sicilian lemon and tangy juniper berries to instantly refresh and energise. The heart is a unique twist of aromatic notes, smooth fig nectar and clary sage, finishing with a sensual base of patchouli, cedar and vetiver.
Jimmy Choo Urban Hero EDP Aftershave Spray 50ml, £39.99 (RRP £49.00)
Jimmy Choo Urban Hero takes inspiration from the modern, urban environment – the Glass bottle features a metal chrome effect detail, capturing the essence of our cities today. Zingy finger lime is contrasted with notes of black pepper for a fresh yet warm opening, while the base adds a unique element to the fragrance with grey amber and a subtle hint of leather.
Hugo Boss Bottled Intense EDP Aftershave Spray 100ml, £53.99 (RRP £76.00)
Designed for the man of today, Boss Bottled Intense is a woody-spicy fragrance, less sweet than the original with more woods and spices, making it a more luxurious and refined masculine scent.
Baby Kingdom's Luxury Gift Set has made it to the palace just in time for the arrival of Princess Eugenie's baby Boy.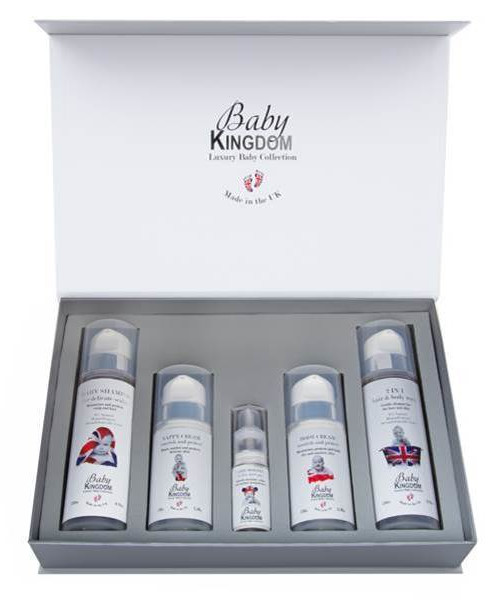 Baby Kingdom's Luxury Gift Set comprises of the award-winning Body Cream, 2-in-1 Hair & Body Wash, Baby Shampoo, Nappy Cream and Talc-free Baby Powder.
RRP: £65.00
www.babykingdomcollection.co.uk/product/luxury-baby-kingdom-gift-set/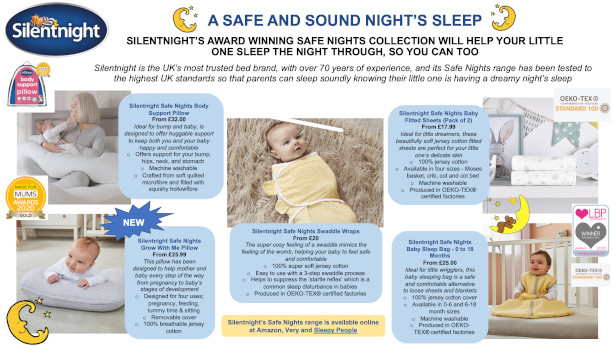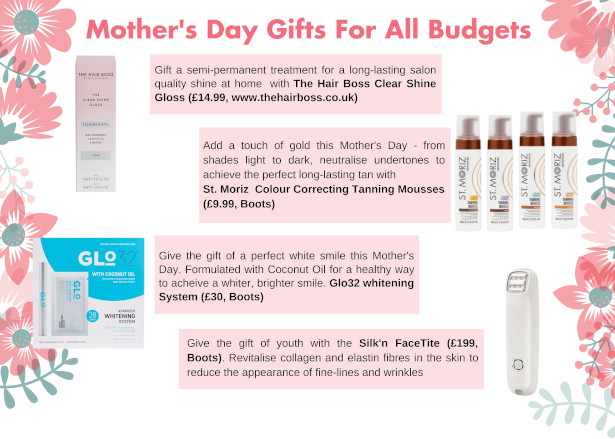 Aqua Optima's lumi chiller
Price: £94.34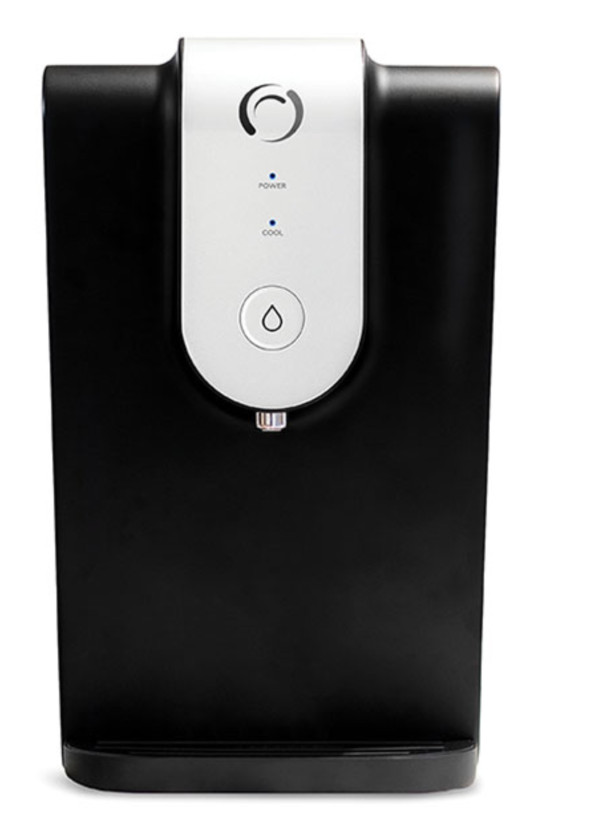 Why is it great: Lockdown 3.0 can mean many of us struggle to prioritise our own wellbeing – juggling homeschooling and meeting important work deadlines can leave you feeling stressed and deflated.
With this in mind, it's never been more important to carve out a bit of time each day to focus on ourselves – this can include taking a bath after a stressful day, sticking to regular workouts or keeping on top of our hydration game.
Staying hydrated and drinking water regularly throughout the day is key to keeping up our energy and concentration levels – especially with many of us working from home in 'makeshift' offices.
And what better way to do that than with great tasting, pure and chilled water from the comfort of our own home?
The lumi chiller is a stylish and practical addition to your home, and offers cold, filtered water at the touch of a button. Its compact design looks sleek and contemporary – and won't take up too much space.
The lumi filters and chills water to 12 degrees in 30 minutes and with a capacity of over eight litres, the whole family can stay hydrated through the work-from-home day and beyond.
Aura Carver Frame (newest release!)
Details & Deals
Deal: £69 off for £119 (£188.65 retail) –
Timing: 1st – 14th March
Available: auraframes.co.uk, Amazon UK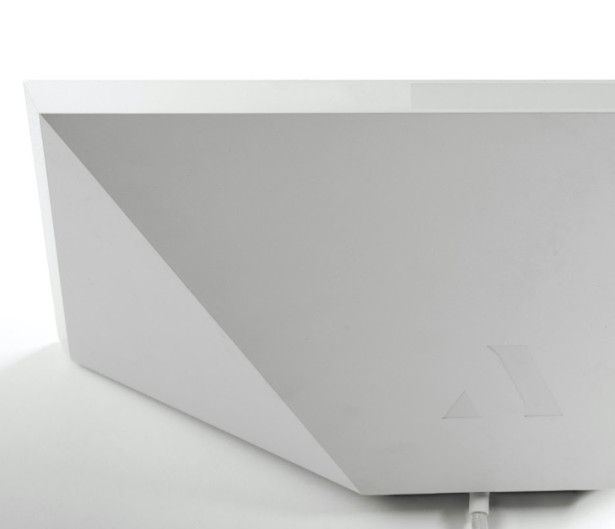 Distinguishing Features:
Landscape-only orientation to best display group photos, settings and more
Intelligent Photo Pairing feature that intuitively pairs portrait photos side-by-side through proprietary, AI-powered technology
Modern, sleek design inspired by minimalist architecture with clean lines and geometric shapes, making it a beautiful home decor piece. Comes in Charcoal Black, Chalk White and Mat (Limited Edition)
Unlimited photo storage so you don't have to worry about running out of space
Gift setup for any recipient, allowing you to pre-load photos for them and invite others to share photos to the frame through the Aura app
Aura Sawyer Frame:
Details & Deals
Deal: £84 off for £179 (£263 retail)
Timing: 1st – 14th March
Available: auraframes.co.uk, Amazon UK
Distinguishing Features:
Contemporary design that comes in metallic, champagne-coloured Mica or sleek, midnight Shale
Unlimited photo storage so you don't have to worry about running out of space
Gift setup for any recipient, allowing you to pre-load photos for them and invite others to share photos to the frame through the Aura app
Chipolo Mother's Day Bundle (Deal available from 10th-23rd March, 40% off, was £72 now £43).
Includes 2 x Chipolo ONE & 1 x Chipolo CARD.
Perfect for all the busy mums out there, a tiny Bluetooth item finder to attach to all your essentials (like your keys, wallet, gym bag etc).
Available in a range of super bright colours perfect to match any outfit.
Has the longest battery life, water-resistant, and loudest sound on the market.
Selfie mode means you click the Chipolo and your phone can take that selfie from a distance.
Features free (unlike competitors which are a monthly fee) out-of-range alerts reminding customers to take items with them.
Works with both iPhone and Android