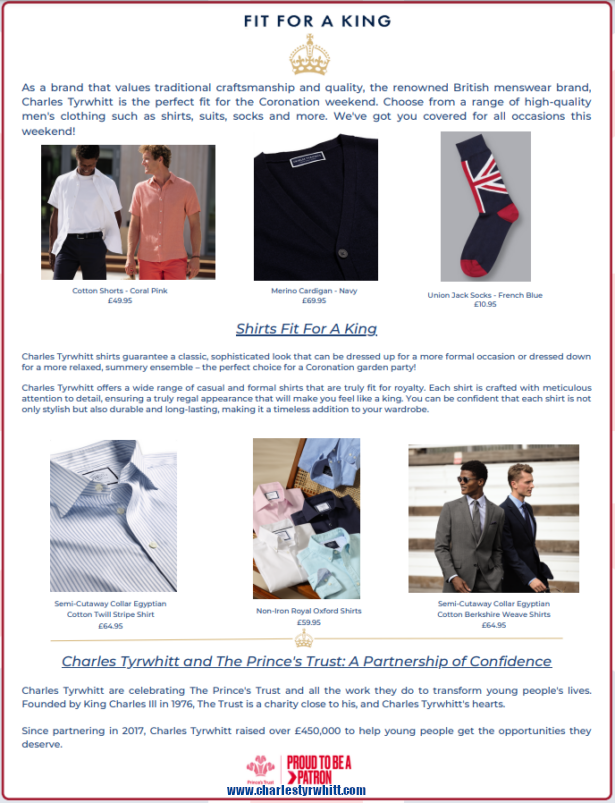 The nation's favourite sweet manufacturer, Swizzels', Limited Edition Kings Coronation gift box will be the perfect, thoughtful and on trend gift to surprise a loved one during a celebratory street party.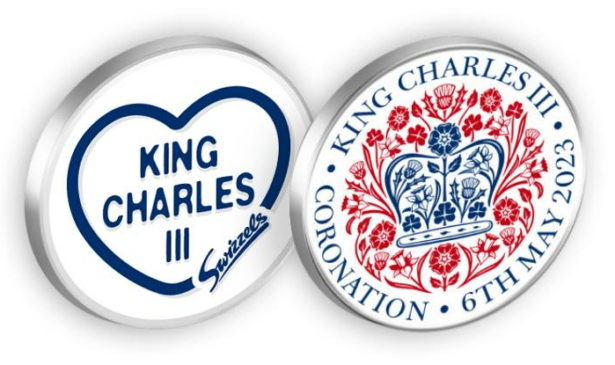 The company's elegant Coronation gift box includes much-loved bespoke Love Hearts rolls with four new messages (Congrats, Crown image, Charles, King) and a commemorative Coin with printing on both sides.
The limited-edition contemporary gift box will be available from www.swizzels.com/shop/ for £5.99 + p&p.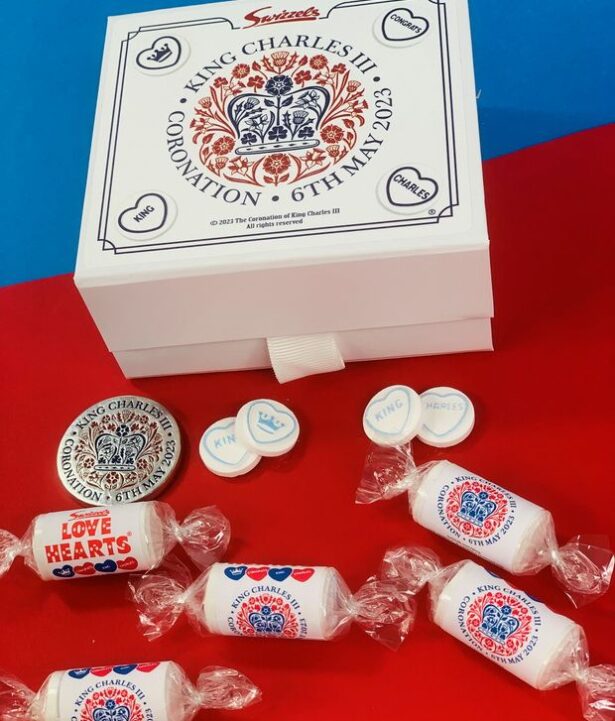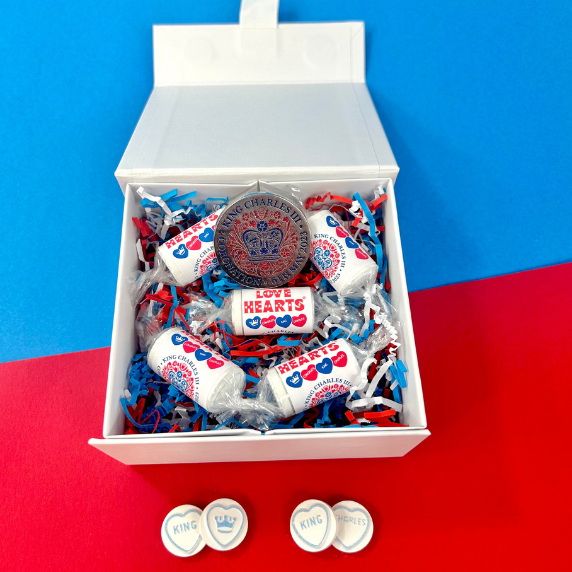 LIVE LIKE A ROYAL FOR THE KING'S CORONATION WITH BINDY STREET

Celebrate in style this May Bank Holiday!
The long-awaited moment is finally here, a new notch in the timeline of British history and we're living in it. If you're devising a plan of how you're going to celebrate the day (and the three-day
weekend), level up by living it up like a King or Queen by visiting one of the below listed London spots which have been frequented bytheRoyals themselves. Across the city; pubs, clubs, and bars have been
given the green light to stay open an extra two hours on Friday and Saturday, so get ready to raise a glass for it's going to be a weekend affair we'll never forget.
* Dean Street Townhouse (69-71 Dean Street, London W1D 3SE)
In the midst of Soho, set in a gorgeous Georgian townhouse, this boutique hotel and all-day restaurant is a popular spot for the royals. Famously known for hosting Prince Harry and Meghan's very first date. Reservations are often snapped up pretty quickly, so be speedy if you'd like to celebrate the coronation in true royalstyleby booking in for an evening of ambience and great food with service that goes above and beyond.
2. Bluebird Restaurant (350 King's Road, London SW3 5UU)
Frequented by none other than The Duchess of Cambridge, Bluebird isaModern European restaurant on Chelsea's Kings Road featuring a stylish dining space, a cosy bar and lounge area, and a picturesque
outdoor terrace. If you want to live it up like a royal on Saturday the 6th of May, the venue will be hosting a grand Coronation party where guests can experience live music, sip on some cocktails, and even see an exclusive Royal Carriage.
3. The Goring Hotel (15 Beeston Place, London SW1W 0JW)
The Goring Hotel is infamous for its elegance, where the late Queen Elizabeth II could be seen holding her annual Christmas lunch and where Kate Middleton spent her last unmarried evening before theRoyalwedding. Step inside these fancy doors on Saturday 6th May to sip onamartini at The Goring's ambient cocktail bar, dine at the elegant acclaimed restaurant, or embark on an Afternoon Tea experience likenoother.
4. Bellamy's (18/18a Bruton Place, London W1J 6LY)
It was rare to see the late Queen Elizabeth II dining out in London, but when she did, she could be seen having a private evening meal at Bellamy's. The brasserie-style, French restaurant clearly had a
special place in her heart as they were given the honour of hosting her 80th birthday dinner. Spend the King's Coronation in this cosy setting complete with an oyster bar and a selection of French wines and cocktails.
5. Fortnum & Mason (181 Piccadilly, St. James's, LondonW1A1ER)
Luxury department store Fortnum & Mason have had connections to the Royal Family since its formation with William Fortnum, having once been hired as a Footman at the court of Queen Anne in 1707 and where
William made an enterprise of selling palace wax candles after Queen Anne's requests of new candles every single night. Take a trip to the iconic department store this month and explore their Coronation
collection full of limited edition items including hampers,champagne,trinkets, and so much more.
6. Chiltern Firehouse Marylebone (1 Chiltern Street, London W1U 7PA)
This high end hotel (former fire station dating back to the 1800s), has famously attracted young royals; Princess Beatrice and Edoardo Mapelli Mozzi threw a bash at the venue to celebrate theirengagementin 2019, and Meghan Markle has been spotted at the bar catching up with friends over a negroni. Why not book a table on Coronation day for brunch, lunch, or dinner with a side of sparkling wine, a selection of cocktails, or even a cosy cup of tea by the fireplace.
The Royal Family seem to love Mayfair, why not discover your new favourite places to eat, drink, and shop with our Discover Mayfair guide, free to download on the Bindy Street App.
Wondering what else is happening in London for The Royal Coronation? Don't miss out on having your chance to celebrate the Coronation in style.
Raising a glass of the Royal British Legion Champagne to a Coronational New Era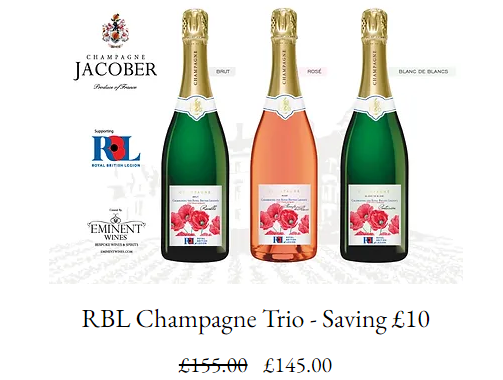 On 6th May 2023, the Coronation of His Majesty the King and Her Majesty the Queen Consort will take place at Westminster Abbey. "The Service will reflect the Monarch's role today and look toward the future while rooted in longstanding traditions and pageantry_."
The King is Head of the Armed Forces and what better way to reflect, remember and celebrate than with a glass of the Royal British Legion RBL-100 Champagne. The Royal British Legion has created a trio of
champagnes in partnership with Eminent Wines. Ten percent from every bottle sale will go to the charity to provide life-long support to the Armed Forces community.
Jerome Jacober, CEO and Founder of Eminent Wines comments, "A new era is always a call for a celebration, let alone the coronation of King Charles III. The trio of Champagne and the depiction of the red
poppy on each label make a strong, majestic, elegant display befitting the new King and Queen Consort."
The trio of champagnes are Brut, Rosé, and Blanc de Blanc:-
· Reveille (Brut) – A name inspired by the music which follows The Last Post and Two Minute Silence at Remembrance services. £45.00 incl VAT per bottle. Recommend accompanying smoked salmon blinis.
· Champs de Fleurs (Rose) – translates from French to 'fields of flowers,' in reference to the fields of poppies that flourished on the Western Front following the First World War, which lead to the red poppy becoming a symbol of Remembrance and hope for a peaceful future. £55.00 incl VAT per bottle. Fantastic with strawberries dipped in chocolate!
· Centurion (Blanc de Blanc) – A name, quite simply, in reference to one hundred years of the Royal British Legion. £55.00 incl VAT per bottle. The top of the range, fit with all coronation food!
The Coronation celebrations will take place from Saturday 6th May 2023 to Monday 8t May 2023, creating three days of celebration.
The bottles are available to buy at Eminent Wines, https://www.eminentwines.com/rbl
CHOCOLATE FIT FOR A KING!
Introducing Lindt LINDOR Limited Edition King's Coronation Box and Tin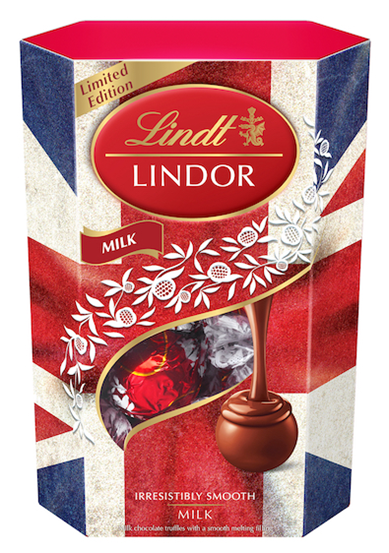 To celebrate the Coronation of His Majesty, the King on Saturday 6th May, 2023, Lindt LINDOR has treated its most iconic, irresistibly smooth Lindt LINDOR Milk Chocolate truffles to a limited-edition Union Jack designed box (RRP £6.00 for 200g). Available for a limited time from the end of April from Sainsbury's, WH Smith, Tesco and www.lindt.co.uk.
A commemorative and exclusive Lindt LINDOR Pick & Mix tin with a Union Jack designed sleeve is also available from Lindt Chocolate Shops throughout the country and www.lindt.co.uk. An ideal souvenir for this significant occasion, the tin will include 48 mouth-watering truffles; many Lindt LINDOR favourites and a number of exclusive flavours such as Pistachio, Stracciatella and Raspberry & Cream – only available direct through Lindt Pick & Mix.(RRP £25.00 600g).
Celebrations for the new monarch are due to take place over the Bank Holiday weekend; from a lavish traditional ceremony at Westminster Abbey, a concert at Windsor Castle and 'Coronation Big Lunch' gatherings throughout the country. With this in mind, the Lindt Master Chocolatiers have introduced these patriotic limited-edition boxes and tins; an ideal gift or souvenir to honour this cultural milestone, or to enjoy at any event you are planning with your community, friends or loved ones.
Why not accompany the Union Jack box or tin with a rainbow of delicious Lindt LINDOR truffles for your gathering, which is sure to make any moment blissful; from NEW LINDOR Blood Orange, decadent Lindt LINDOR Double Chocolate truffles to seasonal flavours of LINDOR Strawberries & Cream and popular LINDOR Salted Caramel or LINDOR White Chocolate, and there's so many more! (all 200g RRP £6.00).
Lindt is no stranger to tradition and heritage, since 1845, the Lindt Master Chocolatiers have combined their expertise with the highest quality ingredients from around the world, to produce the finest chocolates, which are most certainly, fit for the finest palates!
For more information or for the online store visit www.lindt.co.uk/shop and also follow on Facebook at www.facebook.com/lindtuk/ or Instagram www.instagram.com/LindtUK
Coronation Quiche Recipe with a Higgidy twist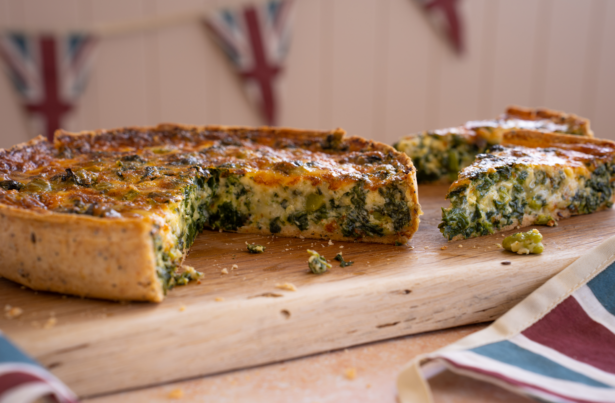 Equipment: 22 cm or 9" loose-bottomed tart tin
Ingredients:
For the Higgidy shortcrust pastry:
200g plain flour
A generous pinch of salt
100g butter, well chilled and cut into small cubes
1 medium egg yolk, beaten
About 3 tablespoons ice-cold water
or
1 x 320g block of ready-made shop-bought shortcrust pastry
For the filling:
2 whole eggs
175ml double cream
125ml whole milk
1 tablespoon fresh tarragon, finely chopped
A pinch of cayenne pepper
A generous pinch of white pepper
¼ teaspoon salt
175g Sussex Charmer cheese, grated
180g spinach, cooked
90g broad beans, podded
Finely grated zest of 1 lemon
Method:
1. To make the pastry: sift the flour and salt into a large mixing bowl. Add the butter cubes and use your fingertips and thumbs to lightly rub it into the flour until the mixture resembles breadcrumbs. Now add the beaten egg yolk and water and use a round-bladed knife to combine the wet ingredients with the dry until the pastry comes together. Gather it up with your hands and knead very briefly into a ball on a lightly floured surface. Wrap it in clingfilm and chill for 30 minutes before use.
2. Place the tart tin on a baking sheet and set aside. On a lightly floured work surface, roll out the pastry into a circle a little larger than the top of the tin and approximately 5mm thick.
3. Carefully lift the pastry into the tin and gently press into the corners, taking care not to have any holes or the mixture could leak. Cover and rest for a further 30 minutes in the fridge.
4. Pre-heat oven to 190°C/170°C fan/gas mark 5.
5. Line the pastry case with greaseproof paper. The best way to do this is to cut a disc of greaseproof paper larger than the tin, scrunch it into a ball as this makes it more pliable, then flatten it out and place it on top of the pastry case. It should sit above the sides of the tart tin.
6. Top the greaseproof paper with baking beans or uncooked rice and blind bake in the oven for 20 – 25 minutes until nicely golden and dry to the touch. Carefully remove the greaseproof paper and baking beans before returning to the oven for a further 5 minutes.
7. Reduce the oven temperature to 160°C /140°C fan/gas mark 3.
8. Crack the eggs into a large mixing bowl, add the cream, milk, tarragon, cayenne pepper and seasoning and beat gently until you have a lovely creamy mixture.
9. Scatter half of the cheese in the blind-baked base and top with the spinach, broad beans and lemon zest.
10. Add the remaining cheese before pouring over the liquid mixture. If required, gently give the mixture a delicate stir to ensure the filling is evenly dispersed whilst being careful not to damage the pastry case.
11. Place into the oven and bake for 40 – 45 mins until the filling has set and is very lightly golden. Allow the quiche to cool for at least 30 minutes before serving.
Sir David Attenborough, sausage rolls and Queen – Nextdoor reveals the perfect recipe for the best Coronation party
Sir David Attenborough has been revealed as the UK's dream street party guest for the King's Coronation, followed closely by musician Ed Sheeran and Northern comedic powerhouse Peter Kay.
A good old sausage roll has been dubbed the top tier street party food with over a fifth (21%) of Brits stating these are a must have, followed by cakes (20%), quintessentially British finger sandwiches (20%) and BBQ chicken (16%).
When it comes to street party tunes, Queen's 'We Are The Champions' is the number one choice (14%) with David Bowie's 'Let's Dance' (9%) and Madness 'Our House' (9%) tying at second place.
Interestingly over a quarter (26%) consider fizzy soft drinks to be top of the list for a Coronation party, followed by alcoholic beverages such as beer (22%), wine (19%) and cocktails (17%).
Nextdoor, the free app and website that connects you to your neighbours, has commissioned this research to uncover the perfect recipe for the best Coronation party and showcase how the nation is planning to celebrate, prep and spend ahead of the bank holiday weekend.
The research revealed that even amidst the cost-of-living crisis, over a quarter of people plan to spend between £50-£100 (26%) during the course of the weekend, with a further 15% planning to spend £50 alone on street party and home décor to mark the occasion.
However, almost half (43%) do plan on coming together with neighbours, family and friends to share these costs.
Laura Roche, Managing Director of Nextdoor UK commented: "The King's Coronation weekend is a great opportunity to connect with your neighbours and perhaps meet people in your local area that you haven't met before.
"Neighbours can use Nextdoor to discover what's happening in their local area, meet a few friendly faces and plan a celebration together. We're also supporting The Big Help Out, and people can rally their neighbours to join their volunteering efforts. We're seeing momentum building up on Nextdoor as we get closer to the Coronation, with a whole range of celebrations being planned."
Nextdoor is completely free to download. To sign up to Nextdoor or to find out more, visit www.nextdoor.co.uk.
The Best Hotels to Stay for the Coronation of King Charles III
Naturally, such a significant event leads to high demand for hotel rooms. Several top hotels in the city have already reserved rooms for the big weekend, so you might have to overpay for the hotel. But there are still some left. However, keep in mind that rooms are being reserved quickly. So, if you're considering attending the coronation, it's best not to wait any longer and book your accommodation as soon as possible. And here's our recommendation.
Top Most Affordable Hotels in London
Hotel room prices increase during peak seasons, weekends, and special occasions. That's why it isn't surprising that London hotels are capitalizing on the upcoming coronation of King Charles III by raising their prices, with some increases reaching as high as 171%.
Yes, London is not famous for cheap accommodation, but those who look find valuable deals and good places to stay close to London's city center. For instance, at Hampton by Hilton in Docklands, some rooms are currently available for 158* pounds for two people. Also, the Moxy hotel chain is affordable and boasts comfy amenities and services. If you want to stay closer to the center, choose the Moxy Excel hotel for two people during King Charles Coronation at £152* per night.
Staying at London's Hostels
Affordable hotel prices, most of the time, mean cheap deals. And hostels can provide the most inexpensive or lowest prices for accommodation. Sadly, I must lower your expectations if you think that hostels cost a few pounds. For example, on King Charles III's coronation weekend, most hostels cost an average of £90*. The price is slightly higher than usual.
Here are a few of our recommendations to get you started: Hostelle – female only hostel London; Wombat's City Hostel London & Astor Hyde Park Hostel.
Royal Accommodation Options
Each of us prioritizes some features when we are looking for a hotel. If, during this grand celebration, you would like to stay at the sophisticated hotel and get pampered: from super attentive services to fabulous royal-like rooms. Of course, the prices are radically different compared with budget-friendly hotels, but let's briefly review it. The night on the 6th to 7th of May for two people at the five-start Mandrake Hotel costs £663*; a night at one of the most opulent five-stars, The Lanesborough Hotel, for two people costs £ 1300*. Finally, a night at the best well-known luxury Hotel the Ritz London, costs £ 4999* on Expedia.
Here is a Short Reminder on How to Save Money on Last-minute Accommodation
Many online booking platforms offer last-minute deals on accommodation. Such websites often have last-minute offers that can save you money. It's also worth checking for discounts before booking your accommodation. For example, many hotels and hostels offer discounts to groups, students, and military personnel. Be sure to check for these discounts when booking your accommodation.
Contact hotels directly, even if their website shows sold out. Sometimes there are still some rooms free on reserve. What's more, negotiating prices can also effectively get a discount. Before calling, check the market prices yourself or use price comparison websites or Ratepunk to find the best deal.
Another way to save money is to stay outside the city center. Accommodation prices in city centers are usually higher than those in the suburbs. Consider staying in a nearby suburb and commuting to the city center to save money.
As the countdown continues to King Charles' Coronation on May 6th 2023, it's time to start decorating!
Despite the ongoing cost of living crisis, the nation is expected to boost the UK economy by millions as the public splurge on exclusive memorabilia, souvenirs and street parties!
For Royal fans and party lovers looking to wow, we have created a range of fun, eye-catching Coronation-themed blinds. From crowns to flags, there's a blind for everyone to get into the festive spirit!
The exclusive Coronation collection comes in blackout fabric and is available in roller blind style. Please find the full collection here: www.blindsbypost.co.uk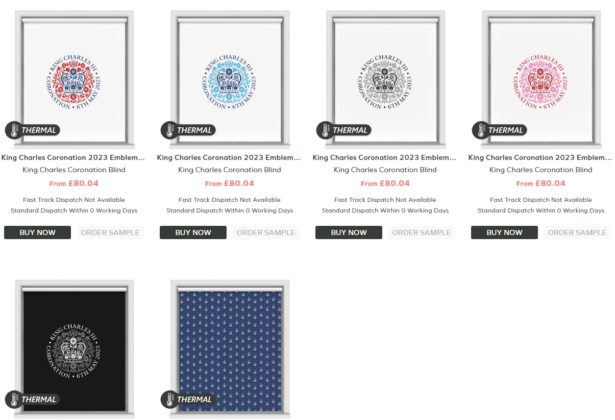 HORSERACING UNVEIL ENVIRONMENTAL ART PIECE TO CELEBRATE THE CORONATION OF
KING CHARLES III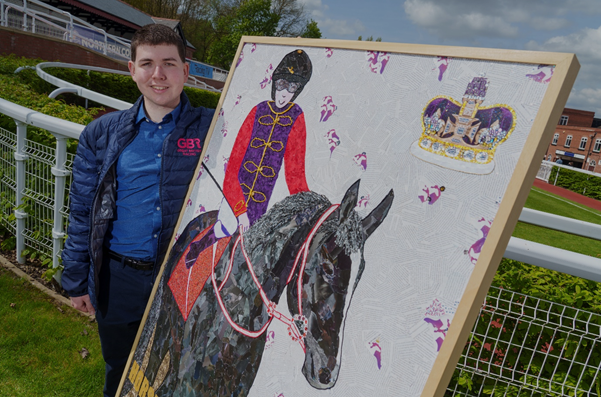 Pic credit > Great British Racing
For immediate release, 3rd May 2023: Today at Pontefract Racecourse, Yorkshire, Great British Racing unveiled a piece of artwork to celebrate the Coronation of King Charles III.
Created by local artist James Owen Thomas, the artwork that is made from recycled materials, pays tribute to the royal family's longstanding connection and love for the sport of horseracing.
Great British Racing commissioned Thomas, who is an environmental artist based in Harrogate, to create the mosaic-style piece using recycled materials from horseracing such as racing silks, racecards, tickets, newspapers and racing photos. The celebratory collage includes details including the names of all 59 racecourses in Great Britain and centres around the purple and red royal silks that are widely recognised within racing and outside of the sport.
The large-scale artwork has been displayed for racegoers at Pontefract Racecourse today and will move to Thirsk racecourse to be displayed on Saturday 6th May for the Coronation. See images from the unveiling event here.
In 2019 Thomas created a piece of art for Pontefract Racecourse as part of sustainability campaign. Richard Hammill, Chief Operating Officer of Pontefract Racecourse said: "We are delighted to work alongside Great British Racing and welcome James Owen Thomas and his family back to Pontefract to unveil his incredible piece of artwork for the occasion of King Charles III's Coronation."
Hammill continued: "Pontefract Racecourse were honoured to work with James on a sustainability campaign in 2019 and we have the fantastic art that he created for us on display at every race meeting. We are thrilled that James chose Pontefract as the venue to launch his new piece and we continue to follow his blossoming career with a huge amount of pride and interest."
Thomas was diagnosed with autism at the age of three years old and pictures, colours and art have always played an important part in his life as a means of communication and expression. His work can be found on his website.
On making the art Thomas said: "It's such an honour and a privilege to be chosen to create a new piece of art to celebrate the Coronation. I am pleased to be using recycled materials for this artwork, which is also in keeping with the King's great interest in protecting the environment."
Thomas continued: "I enjoyed colour sorting all the items sent to me by Great British Racing, and as I would be working largely in purple, red and gold, I knew exactly which materials to work from. Amongst other things, I used torn pieces from race day magazines, tickets, and even old racing silks, which are ideal to cut up. Large pieces of text cut from old leaflets form an abstract background. One very important feature that was added to the collage is a sparkling Coronation Crown."
Horseracing has an enduring relationship with the royal family which stems back hundreds of years. Her Majesty Queen Elizabeth II had an enormous interest in the sport and a well-known love for thoroughbred.
His Majesty the King has many racehorses in training, with the below horses running over the Coronation weekend. Sustainability is a huge passion for His Majesty and he is alleged to have been tracking his carbon footprint since as early as 2007.
His Majesty the King's runners over the Coronation weekend:
• Friday 5th May: Circle Of Fire at Newmarket Racecourse – 1.15pm, Newmarket Stakes
• Saturday 6th May: Candle Of Hope at Goodwood Racecourse – 1.55pm William Hill Conqueror Fillies' Stakes
• Saturday 6th May: Saga at Newmarket Racecourse – 3.25pm, Newmarket Suffolk Stakes
• Saturday 6th May: Barrier at Salisbury Racecourse – 5.05pm, Kingsclere Owners British EBF Maiden Stakes
Pic credit Great British Racing
Rescue dogs & puppies celebrate the Coronation with a
tea-pawty fit for the King

The Adoption Mission throws dog-friendly Coronation celebration for animal shelter
Animal behaviourist shares top tips for how pet owners can safely celebrate the Coronation with their dogs
Dogs & cats across the UK are looking for royal homes and hoping to be adopted this weekend and beyond
To commemorate His Majesty's Coronation weekend, animal shelters across the UK from The Adoption Mission programme championed by PEDIGREE and WHISKAS, have been kick-starting the bank holiday celebrations by hosting dog-friendly tea parties for their residents.
While Queen Elizabeth II chose Corgis, King Charles III is the proud owner of two adorable Jack Russell Terrier rescue dogs – Beth and Bluebell, and The Adoption Mission hopes to inspire more people to follow King Charles III's suit and consider adoption.
With tasty treats galore and dozens of happy wagging tails, the furry residents at The Rescue Dog Hotel in Cardiff have been having a blast to honour the former Prince of Wales, in the hopes they'll be treated to loving new homes following the Coronation weekend.
Toria Acreman, Director and Trustee from The Rescue Dog Hotel in Cardiff, commented: ""It's amazing that King Charles III has made history by welcoming the first shelter dogs to live in Buckingham Palace and we hope this inspires more prospective pet owners to consider adoption themselves.
"We're so thankful for the ongoing support of The Adoption Mission, championed by Pedigree and Whiskas, who continue to help us raise awareness of the misconceptions surrounding adoption and help get the animals in our care ready for their forever homes, with valuable training and much-needed food grants."
To ensure furry friends up and down the country can get involved with the festivities, Dr Tammie King, Pet Behaviourist from the PEDIGREE and WHISKAS Adoption Mission programme, shares her 5 top tips for pet owners to help them celebrate the King's Coronation safely with their dogs:
1. Royal Pawties
The King's Coronation will see many people host parties and family gatherings to commemorate the special occasion. It's important to consider that not all pets appreciate lots of people around them. However, if your pet is a social butterfly, why not involve your cuddly companions in the festivities by holding your very own royal-themed puppy party and inviting their favourite friends? As well as being a great way for dogs to develop their social skills with others, it's also a great chance for owners to come together and have a fun-filled day.
2. Regal Games
Games can be a great way to involve all of the family, including your pets!
Why not try setting up an obstacle course? A couple of jumps, perhaps a few poles to weave in and out of, some ramps and maybe a tunnel – making it enjoyable for kids and pets alike.
Although, you should remember that running and jumping, along with commotion, can be stressful for some pups physically and emotionally – so ensure your pet is fit and healthy and keep an eye on their body language during these activities.
3. Treat them to a pup-cake
Some human foods can be very harmful to pets, especially those found on a party spread; onions, grapes, garlic, alcohol, caffeinated beverages, chocolate, avocados, and many nuts are toxic to them too. As the temptation for many pets can be too much, try and keep human food well out of their reach. Why not bake your pup something extra-special instead so they can still join in? Alternatively, a Pedigree chew like Dentastix is a great option to keep them occupied. Whatever you choose, let them enjoy in their own safe area away from others, but don't let them overindulge!
4. Create a safe space
During a celebration like this when you may be around more people than usual, ensure your pet always has access to a safe and comfortable space, like their bed or crate, away from the excitement and noise. This way they have a place to hide out if the party atmosphere gets too much for them. Respect their wishes and don't allow people or other animals in their safe area.
5. Watch the weather
Although the UK may not be blessed with tropical temperatures, May is a time when the weather can start to warm up. If you're celebrating outside, make sure you keep an eye on the temperature for your four-legged pals and provide them with the necessary shade and fresh water to keep them cool. Make sure you also check the pavement isn't too hot!
It's not just the furry friends in Cardiff who are hoping to be adopted, there are many other patriotic pooches, with names inspired by the royals, across the UK ready for families to take them home now:
George at National Animal Welfare Trust
Young George is looking for his forever home – similar to Prince George, he's a sweet lad who loves being around people.
He can live with older teenagers which we think would help him feel settled and secure. He's a very sociable pup, but would prefer a number of walking friends rather than a housemate in his new kingdom.
For more information, please contact: reception@nawt.org.uk or call 020 8950 0177.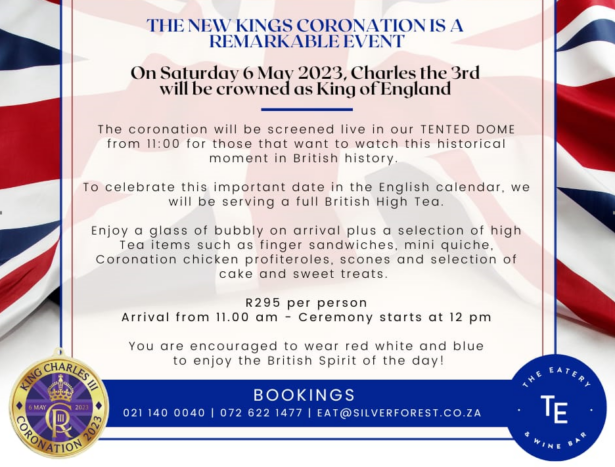 Archie at All Creatures Great and Small
Meet Archie, a five-year-old Labrador x Vizsla – full of energy, Archie is keen to meet a family that would match his bouncy personality. He loves an adventure so would be the perfect companion to those with an active lifestyle.
He can live with adults and possibly teenage children in his new palace, and ideally would suit a family already experienced with dogs. Archie would also be happy to live with another calm dog.
For more information, please contact info@allcreatureslife.org or call 01633 866144.
Queenie at Scottish SPCA
Queenie is a Jack Russell Terrier (cross) just like the Queen Consort's two adorable rescue dogs. She is a super sweet girl who is looking for a quiet forever home where she can grow in confidence.
Queenie is very loving and affectionate and loves human company. She'd rather not share her new kingdom with any other animals and is looking for an adult only home.
For more information, please call 03000 999 999 (option 5).
And, it's not just dogs on the lookout for new homes, there's a number of majestic felines who are also hoping to be marched to new castles:
Charlie and Camilla (Royal Babies) at Cat Watch Rescue Shelter
Say hello to 7-month-old royal twins, Charlie and Camilla. Charlie is very playful who loves to be fussed over and a warm lap. Camilla is a little shyer than her sister, but is just as playful – ideally these two would be rehomed together.
For more information, please contact adoptions@cwwrescue.org.
William, Harry, Charles and Camilla at Maesteg Animal Welfare Society
Kitten season is truly underway, and these four little royal babies will be available for adoption from the King's Coronation (6th May). William is all black, Harry is the Ginger and Charles and Camilla are black and white. As with any young animals, they will all need loving and patient new homes as they get to grips with their new empires.
For more information, please call 01656 738977.
Owen Johns, spokesperson for the PEDIGREE® and WHISKAS® Adoption Mission Programme1, said: "We're proud to have been supporting over 100 animal shelters across the UK for nearly two years now with our Adoption Mission programme. We help rescue centres and foster networks with staff training, food donations and advice for adopters to help them rehome more animals in the hope that one day together we can end pet homelessness.
"It's no secret that those who adopt a pet from a shelter reap the rewards both physically and emotionally. It can be a daunting process – but there are lots of resources to help guide you through the process. Adopting from a shelter is a win-win choice – you can add to your family and help a pet get a new start in life."
For more information on pet adoption, and to find your nearest shelter, visit: https://www.uk.pedigree.com/pedigree-adoption-mission/find-a-local-rescue-centre
For more general information on how to improve pet wellbeing see: https://shine.waltham.com/ which has some great resources for new pet parents who have adopted a dog or cat.
A look back on some of the most extravagant items of the Royal Family's jewellery collection
The King's Coronation is just around the corner, and many Brits will be eager to see the abundance of lavish jewellery that will be spotted on Royals for the ceremony.
As we lead up to the event, customised jewellery experts at Glamira have highlighted some of the Royal Family's most extravagant pieces, from the extraordinary Nizam of Hyderabad necklace to the dazzling 'Granny's Chips' Brooch.
The Coronation Necklace
The coronation necklace dates way back to 1858 when it was made by Garrard, who was then the Crown Jeweller, and presented to Queen Victoria. It was worn by several queens during their coronations following this, including the late Queen Elizabeth II in 1953. The platinum, gold, and silver necklace features 25 graduated brilliant cut diamonds, as well as the 22.48 carat pendant known as the Lahore Diamond. Although it has not been announced, many Brits are speculating that Camilla will wear the necklace for the upcoming Coronation ceremony.
Kate Middleton's Engagement Ring
The Princess of Wales's engagement ring boasts a 12-carat oval Ceylon sapphire surrounded by 14 solitaire diamonds and is set in 18-karat white gold. The ring which once belonged to the late Princess Diana, is said to have been inspired by a sapphire and diamond brooch gifted to Queen Victoria by Prince Albert, which is now a crown heirloom. Kate Middleton's engagement ring is valued at around £400,000, making it the most expensive engagement ring within the British Royal Family.
'Granny's Chips' Brooch
Considered to be the most valuable brooch in the world, the 'Granny's Chips' brooch was handed down from Queen Mary to Queen Elizabeth II as she prepared to become queen, which is where the unusual name derives from. Estimated to be worth more than £50 million, the brooch consists of two diamonds, the pear-cut Cullinan III weighing 94.4 carats and the cushion-shaped Cullinan IV with a weight of 63.6 carats.
The Swan Lake Necklace
Worn by Princess Diana at a performance of Swan Lake at Royal Albert Hall in London, her last official event before her passing, the Swan Lake necklace has been auctioned several times over the years and was last on sale in 2017 for £10 million. The piece consists of five South Sea pearls and a staggering 187 diamonds, with 164 of these weighing 42.35 carats.
The Nizam of Hyderabad Necklace
Five years prior to Queen Elizabeth II's accession to the throne, this necklace was given to her by the Nizam of Hyderabad as a wedding gift. It includes more than 50 emerald and pear-shaped diamonds worth over 2,000 carats and also features detachable rose brooches. Made by Cartier, the necklace is worth around £66 million, making it the most valuable item of jewellery owned by any Royal Family.
The Greville Festoon Necklace
Worth approximately £8 million, the Greville Festoon necklace made by Cartier features five-rows of diamonds and was left to Camilla by the Queen Mother. The necklace started off with two rows in 1929, but was altered in 1938 by Mrs. Greville, the original owner, to make it five rows of diamond set in platinum weighing at around 250 to 300 carats. This incredible piece is considered to be Camilla's most valuable item of jewellery.
Queen Mary's Bandeau Tiara
Made in 1932 for Queen Mary, the bandeau tiara was designed to fit the centre brooch which was given to her in 1893. The brooch is detachable and consists of ten brilliant diamonds, while the tiara holds eleven sections of interlaced ovals and pavé diamonds. After being passed on to Queen Elizabeth II, it was loaned to the Duchess of Sussex for her wedding. However, this was not her first choice; she originally hoped to wear the Greville Emerald Kokoshnik tiara but was denied by the Queen.
St. Edward's Crown
The nation will see King Charles don the St. Edward's Crown this weekend, an item that is only ever worn during a Coronation to crown a new king or queen – making it a particularly special piece in the Royal collection. The crown consists of a gold frame set with an incredible total of 444 jewels, including sapphires, rubies, and topazes – overall, the item is estimated to be worth around £45 million.
A spokesperson from Glamira commented:
"The upcoming King's Coronation is an exciting time for the nation, not only is it a significant event for the British Monarchy, but it may be the only Coronation that many people will witness in their lifetimes.
"The jewellery worn by the Royals is particularly interesting due to its high value, rich history, and overall extravagance. Whether that be regularly worn pieces such as Kate's engagement ring, or an item we are yet to see like the Coronation necklace, it's certainly something that many are looking forward to witnessing at the ceremony. In fact, searches for 'coronation jewellery' have exploded by 833% in the past year alone, so it is likely to be on many people's radars this weekend."
These insights were provided by Glamira, experts in customised jewellery.
Cheesy Prawns in Lettuce Cups
Copy for website: Looking for tasty gluten-free party food? Try our tasty Cheesy Prawns in Lettuce Cups recipe with Primula Original Cheese! These delicious, light cups are ideal for a party food spread, a special occasion or as a light snack for any day of the week.
Meta Description: Looking for tasty gluten-free party food? Try our tasty Cheesy Prawns in Lettuce Cups recipe with Primula Original Cheese!
Serves: 4 servings
Cooking time: 5 minutes
Preparation time: 20 minutes
Ingredients:
• 150g king prawns, uncooked
• 50g ketchup
• 1 romaine lettuce, washed
• 2tbsp olive oil
• 2 garlic cloves, chopped
• 1tbsp fresh parsley, chopped
• 1 red chilli, chopped
• 1 Primula Original Cheese tube (140g)
Preparation:
1. De-vein the prawns by using a sharp knife to cut a small incision down the middle of the back. Remove the vein in each of them. Dry the prawns using kitchen paper, heat 1tbsp of olive oil in a frying pan and when it is hot, add the prawns.
2. Simmer the prawns and cook them until they have turned from grey to pink. Let them cool.
3. In a bowl, mix Primula Original Cheese with ketchup. Add the cold prawns, stir, and set aside.
4. Mix the garlic with parsley, red chilli and 1tbsp of olive oil, stir well and set aside.
5. Arrange the lettuce leaves, cheesy prawns and dressing on the table. Add some cheesy prawns to the lettuce leaves, spoon over some olive oil dressing and enjoy.
Roasted Smashed Potatoes with Creamy Cheese Dip
Meta Description: Wow your guests with these delicious roasted smashed potatoes and cheesy dip recipe. These snack-worthy treats are sure to be a hit.
Recipe Description: These roasted smashed potatoes with a creamy cheese dip will take your party food game to the next level. Perfect for Royal celebrations or snacking, this delicious dish is sure to please everyone's taste buds.
Serves: 4/6
Cooking time: 1 hour and 30 minutes
Preparation time: 10 minutes
Ingredients:
1kg new potatoes
1tbsp of rock salt, for boiling
30g unsalted butter, melted
1/2tsp of rosemary
1/2tsp of thyme
1tbsp truffle oil
140g Primula Original Cheese
Preparation:
1. Bring a pot of water to the boil, add 1 tbsp of rock salt. Cook the potatoes until soft.
2. Preheat the oven to 180 C fan.
3. Drain the potatoes and let them dry in the colander for 5 minutes.
4. Place them on top a baking tray with parchment paper, then use a large fork or potato masher to squish them, keeping them in one piece.
5. Leave on the tray to steam dry for 5 minutes.
6. Brush them with butter. Sprinkle the rosemary, thyme, salt, and pepper on
top.
7. Bake for 45 minutes or until deep golden and crispy, do not flip them.
8. Serve hot, drizzled with truffle oil, and dipped in Primula Original Cheese
Vegan Potato and Strawberry Skewers
Meta Description: Looking for a new vegan BBQ recipe? Look no further! These vegan skewers are a one to try this summer.
Recipe Description: If you are looking for a plant-based option for your summer BBQ, we have you covered! These Vegan Potato and Strawberry Skewers are one to try this summer. Some might say potatoes and strawberries are an unusual combination but prepare to be amazed as the sweet and savoury flavours delight your taste buds.
Serves: 4
Cooking time: 1 hour
Preparation time: 20 minutes
Ingredients:
– 750g baby potatoes, washed
– 1 garlic clove
– 3tbsp olive oil
– 2tbsp water
– 1/4tsp salt
– Pinch pepper
– Pinch of chilli flakes
– 4 sage leaves
– 2 rosemary springs
– 2 thyme springs
– 1 red onion, sliced
– 1 green pepper, sliced
– 400g strawberries, trimmed
– 1 Primula Perfectly Plant tube
Preparation:
1. Preheat the oven to 200C fan.
2. Combine potatoes, salt, pepper, chilli flakes, rosemary, thyme, and olive oil in a bowl. Toss until potatoes are covered. Transfer to a rimmed baking tray.
3. Add sage and garlic to the potatoes and bake on the bottom rack of the preheated oven. Add the water to prevent burning and bake for 40 minutes, turning the tray halfway after 20 minutes.
4. When the potatoes are ready, add the onion, pepper and strawberries onto the skewers (8 in total).
5. Bake at 180C fan for 10 minutes. Then, switch to grill mode and cook for another 10 minutes.
6. Take the skewers out of the oven, let them rest for a few minutes and top them with Primula Perfectly Plant.
Grilled Salmon Skewers with Soy & Lime
Meta Description:
Looking for a healthy and delicious BBQ recipe? Our Grilled Salmon Skewers are marinated in a tasty soy and lime sauce and can be cooked in under 20 minutes. Serve with courgette ribbons and salad for a guilt-free dinner.
Recipe Description: Try our Salmon Skewers with Soy and Lime for a light and healthy summer BBQ dinner. Guilt-free yet absolutely delicious, this recipe will go great with a side salad or corn on the cob.
Serves: 2
Cooking time: 20 minutes
Preparation time: 1 hour and 20 minutes (or 6 hours)
Ingredients:
– 2 salmon fillets
– 1tbsp soy sauce
– 1tbsp + 1tsp olive oil
– 1tbsp fresh lime juice
– 1/4tsp chilli flakes
– 3 small courgettes
– 1 Primula Light Cheese tube
– 1/2tsp hot paprika
– Fresh parsley, to garnish
– Lime wedges, to garnish
Preparation:
1. Carefully chop the salmon into cubes.
2. Mix 1 tbsp of olive oil, soy sauce, lime juice, pepper, and chilli flakes in a small bowl. Coat the salmon with the marinade and place in the fridge for an hour or ideally 4/6 hours (this will enhance the flavour).
3. Make the courgette ribbons using a vegetable peeler or a mandolin slicer.
4. Thread the salmon onto skewers and 2 folded courgette ribbons. Alternate each salmon cube with courgettes.
5. Coat a grilled pan with olive oil to prevent sticking. Cook the skewers for about 2-3 minutes per side until the salmon is cooked through.
6. Serve with Primula Light cheese, hot paprika, fresh parsley, and lime.
"Royal-tea and cake"
Cake Pairings for our Favourite Members of the Royal Family, Ahead of The King's Coronation
The Coronation of King Charles III is fast approaching and is sure to be a celebration that we haven't seen since the late Queen's official crowning in 1953. With tens of millions likely to be watching on TV at home, along with the countless street parties and a nationwide bank holiday, many will be looking forward to enjoying the historical moment with a quintessentially British pairing – tea and cake.
With cake now on the mind, its only right that we ask perhaps the most important question of all – what cake matches the personality of the Royal Family members? To best answer this, the UK's largest independent online cake manufacturer, Sponge.co.uk, has revealed the perfect pairings, including King Charles and the Queen Consort, the Prince and Princess of Wales – and of course Prince Harry!
Prince Harry, Duke of Sussex – ginger and walnut carrot cake
Controversial no doubt, Prince Harry's cake flavour pairing was perhaps the easiest to choose.
Harry's personality best matches the 'ginger and walnut carrot cake'. Not only due to his signature hair colour, but the flavour combinations in this cake are truly representative of the Duke of Sussex. Like the ginger and walnut carrot cake, Harry is undeniably a 'fruity' sponge with a tinge of spice at times. This one isn't everyone's favourite but nonetheless remains liked by many, perhaps those who prefer something a little different to the norm. You either love it or hate it!
Kate, Princess of Wales – Victoria Sponge
Often ranked as one of the most beloved and influential Royal family members, it seems only right that Kate be the 'Victoria Sponge' cake.
Classy, quintessentially British and universally popular – both the Victoria Sponge and the Princess of Wales would be warmly welcomed at any luncheon or afternoon tea.
William, Prince of Wales – chocolate and caramel
Our future King, whenever that may be, Prince William best suits the chocolate and caramel cake. Simply put, the two are similar in that they are smooth, soft and most importantly – reliable for any occasion.
Sarah, Duchess of York – Nutella cake
The Duchess of York, aka 'Fergie' is quite a character. A controversial Royal no doubt, she does however remain popular and continues to appear in various Royal events.
Like the Nutella cake, Fergie is a bit nutty and not necessarily everyone's first choice, but anyone who has experienced meeting her will love her nonetheless. Once given a chance, both the Nutella cake and Fergie will prove a welcomed, unique choice.
Anne, Princess Royal – lemon drizzle
Who could dare leave out Princess Anne! After having carried out over 20,000 engagements since turning 18, Anne's incredible (and at times outspoken) personality is well known to many who have had the chance to converse with her over the years.
Anne's personality reflects that of the lemon drizzle – zingy, sharp, and her conversations juicy – in keeping with her quick wit and unique sense of humour. Lemon drizzle, like the Princess Royal, is quite a traditional choice for many – a choice nobody would seemingly regret.
Prince George of Wales – rainbow cake
Prince George, the eldest of William and Kate's children, has to be a rainbow cake. A rainbow cake is fun, innocent, admired by all and never receives a 'frosty' reception – no pun intended.
Perhaps more daringly – its bright, diverse colouring is perhaps representative of what the future of the Monarchy could look like. Following how his parents have championed and fought against various social inequalities and injustices, George represents a sign of hope and promise as the Monarchy continues to adapt in the post-modern world.
Camilla, Queen Consort – red velvet cake
The red velvet cake was the perfect choice for the Queen Consort. Red velvet is romantic, passionate and bright. The rich flavours and colouring of the red velvet cake can be likened to the way Camilla feels about her King.
King Charles III – kale and apple cake
As Charles is King, its only right we save the best until last. Some would have opted for the Victoria sponge given its overt 'Britishness', but we felt something a bit different, like the kale and apple cake, would help capture the King's unique personality and his strong-willed political passions.
The kale and apple cake is bright green in colour. This showcases Charles never-ending support for greater sustainability and protecting the environment. Charles has championed greener living for years and The Princes Trust, among his other charitable efforts, is clear evidence of his continued will to protect the planet against global warming.
As expected, each Royal member has a completely different cake to match their unique personality. What cake would you match with each member of the Windsor's? Are there any missed Royals here?
UNEARTHED GREENE KING RELIC FROM ABANDONED CORONATION TO BE AUCTIONED FOR CHARITY
• Crates of beer brewed for the coronation of Edward VIII in 1937 are being put up for auction on the 5th May with proceeds going to The Prince's Trust
• Greene King launches new Coronation Ale to celebrate the coronation of King Charles III
Bottles of a rare 'Coronation Ale', originally brewed to commemorate the Coronation of King Edward VIII in 1937, are being put up for auction by leading pub company and brewer Greene King.
The rare beer has been lying in storage in the Greene King cellar following the abandoned Coronation almost 86 years ago, after the prospective King abdicated the throne on 10th December 1936, before the event could take place.
To celebrate the upcoming Coronation of King Charles III, several crates of the unearthed beer will be auctioned off on 5th May, with all proceeds going to the charity founded by King Charles III, The Prince's Trust. The trust aims to support young people aged 11-30 from disadvantaged communities to develop essential life skills.
In 2020, Greene King announced a five-year commitment plan with The Prince's Trust with the ambition to support 1000 young people into its workforce and lift the percentage of young people from minority ethnic backgrounds entering the business. The pub company and brewer also donated £20,000 to The Prince's Trust Young Persons' Relief Fund at the start of the coronavirus pandemic.
As part of the auction process, Greene King is working alongside renowned Royal Historian and author, Professor Kate Williams, to delve into the history behind the cancelled coronation.
Royal historian and author, Professor Kate Williams said: "It is absolutely fascinating that these beers have been lying in the cellar for 86 years, having originally been brewed to celebrate the Coronation of Edward VIII on 12th May 1937.
"We know that when Edward succeeded his father as King in January 1936, there was already doubt in his mind that he wanted to proceed, due to his relationship with Wallis Simpson. At the time, members of the Royal Family weren't permitted to marry divorcees, and this clearly weighed on his mind.
"The elaborate Coronation preparations took over a year to arrange, but by the time the event came around he had already abdicated, leaving the ceremony, and these celebratory beers, redundant."
The beers were originally found in 2011 when work was undertaken in the south yard cellars of the impressive brewery site but have since been left untouched. The original recipe was 12% ABV and had a rich fruit flavour, using Barley & English hops.
To celebrate the upcoming coronation and commemorate a key moment in history, Greene King has developed a 2023 edition of the Coronation Ale, which is available throughout a range of pubs across the UK.
The Coronation Ale is a refreshing 4% hoppy serve, with drinkers able to enjoy notes of citrus and tropical fruit from four fragrant hops upon tasting. To find your local participating pub, visit: https://www.greeneking-pubs.co.uk/coronation-ale/
As well as being able to enjoy Coronation Ale in pub, the new limited edition serve is the perfect purchase for a coronation party at home, available online here.
Jack Palmer, Head Brewer at Greene King, said: "We know a thing or two about being a King and there's nothing like a Royal event to bring the nation together, with thousands of Brits across the UK due to celebrate the coronation of King Charles III in their local pub next month. We've been brewing beer for over 200 years and creating special brews, such as the 1937 and the 2023 coronation ales, means we can capture moments in history to share with generations further down the line.
"Such a historic occasion as this deserves a truly standout beer, and Coronation Ale is just that. The fragrant and thirst-quenching style make it incredibly versatile, meaning our customers can enjoy it while celebrating with their friends, or while enjoying a classic pub meal at one of our pubs."
The exclusive Coronation Ale is part of the wider Fresh Cask Releases calendar, a portfolio of 18 limited-edition cask beers available at specific times throughout the year in pubs across the UK and have been created by the talented brewing team at Greene King.
To find out more information on the Coronation Ale, or the auction for The Prince's Trust, visit: www.greenekingbrewery.co.uk/1937-coronation-ale/
Celebrate the Coronation at Kew Gardens or Wakehurst this May
• Celebrate the Coronation of our Patron, His Majesty King Charles III, at the Royal Botanic Gardens, Kew
• Enjoy a picnic with a view at Kew Gardens, a UNESCO World Heritage Site rooted in royal history
• Visit Wakehurst's Coronation Meadow alongside new family sculpture trail 'Wild Wood' in Sussex
Celebrate the Coronation of our Patron, His Majesty King Charles III, at one of the two gardens run by the Royal Botanic Gardens, Kew, this May.
Whether you're looking to enjoy a picnic with loved ones, discover more about Kew's royal history, or take in Kew's world-record breaking plant collection in full bloom, spend the bank holiday weekend exploring Kew Gardens, the 320-acre UNESCO World Heritage Site rooted in royal history, or Wakehurst, Kew's 535-acre wild botanic garden in Sussex.
Kew's royal history
Founded in 1759 by Princess Augusta, mother of King George III, Kew Gardens in London began life as a nine-acre botanic garden within the pleasure grounds at Kew. In 1802, King George III united the Richmond and Kew estates, enriching the gardens and establishing Kew Palace* within the grounds before they became a national botanical garden in 1840.
Alongside Kew Palace sits the majestic Queen's Garden, dedicated exclusively to the plants and architectural styles of the 17th century. Home to the oldest sculptures at Kew, the garden is planted with a range of medicinal herbs and plants, and in May it comes to life with a spectacular archway of golden yellow laburnum. Other royal connections to explore at Kew Gardens this summer include the Princess of Wales Conservatory (named after Princess Augusta), Elizabeth Gate and Queen Charlotte's Cottage*. Queen Charlotte's Cottage was the garden retreat of Queen Charlotte and King George III, the historic inspiration behind the forthcoming Netflix series, Queen Charlotte. Though closed on Sat 6 April to mark the Coronation, the cottage is located within the tranquil surroundings of the Natural Area donated to Kew by Queen Victoria on the condition that the area remains in a wilder, untamed state. This secluded spot is home to tall grasses, wildflowers, butterflies, dragonflies and damselflies and offers a scenic adventure away from the beaten track. Find out more about Kew's history here: hwww.kew.org/about-us/history-of-kew
Visitors to the Princess of Wales Conservatory and Waterlily House will also be able to marvel at the incredible Victoria boliviana waterlily, named after Queen Victoria and officially recognised as the largest waterlily species in the world in 2022.
Enjoy a picnic surrounded by natural wonder
Kew Gardens offers an array of picturesque picnic spots, perfect for enjoying a celebratory afternoon tea, coronation chicken sandwiches or slice of Victoria sponge cake. Cedar Vista offers stunning views of the Great Pagoda*, completed in 1762 as a gift for Princess Augusta and restored to its original 18th-century splendour in 2018. Elsewhere, the Rose Garden offers magnificent views of the Palm House – the first glasshouse in the world built to this scale when it was constructed 175 years ago. The structure is shaped like the upturned hull of a ship as architects had to borrow techniques from the ship-building industry having never built a glasshouse of this size before.
The magnificent Arboretum, home to over 12,000 trees, offers the perfect shaded spots for picnicking, and encompasses some of Kew's oldest and rarest trees. Visitors can also soak up the splendour of the early summer Gardens, exploring hidden gems such as the Mediterranean Garden and iconic buildings including the Waterlily House and Temperate House – the world's largest Victorian glasshouse – which is home to 10,000 of the world's rarest plants.
Wander through the Coronation Meadow at Wakehurst
The Coronation Meadow at Wakehurst was created in 2015 to celebrate the 60th anniversary of the Queen's Coronation, in response to a call from the then Prince of Wales for new wildflower meadows. This May, the Coronation Meadow will reopen to mark the Coronation weekend. The undulating landscape of British native flowers and grasses boasts sensational views of the Sussex High Weald, and was praised during a visit from King Charles III in 2019. Find out more about Coronation Meadow: https://www.kew.org/wakehurst/whats-at-wakehurst/coronation-meadow
Wakehurst has also announced a host of new family activities to mark the Coronation. New trails and children's play areas have been designed to inspire a passion for the environment, a cause long supported by His Majesty. Brand-new to Wakehurst is Wild Wood, a bespoke sculpture trail opening on 6 May to mark the Coronation celebrations. Located in the heart of Pearcelands Wood, a beautiful 20 acre ancient woodland which is reopening to the public for the first time in three years, the trail of 20 woven structures hand-crafted by Wakehurst staff and local artists, will form an inspiring natural gallery against a dazzling backdrop of bluebells.
King Charles III
Upon the announcement of his patronage in 2016, His Majesty praised Kew for its international reputation as one of the world's greatest botanic gardens and pioneering scientific research, stating; "I have always had the greatest affection and admiration for the Royal Botanic Gardens, Kew, so I could not be more proud and delighted to have been invited to become Patron of this great institution."
He was particularly impressed by the newly opened Great Broad Walk Borders at Kew, which he said;
"….are a great way to celebrate the diversity of the plant kingdom in all its astonishing richness – particularly at a time when, as scientists at Kew have stressed, so many of the world's unique plants are under constant threat of extinction. I very much hope that the new borders will attract even more visitors and encourage them to learn about Kew's exciting role at the heart of global efforts to unlock why plants matter."
The Great Broad Walk Borders have this year been extended to include beds dedicated to drought-tolerant planting, demonstrating Kew's commitment to future-proofing the Gardens through the use of its world-leading horticultural expertise. His Majesty has since visited Kew and Wakehurst on several occasions and is a very powerful champion for plants and fungi, supporting our mission and raising awareness of nature's value worldwide. We thank His Majesty King Charles III for his continued support, and for his lifelong love of nature.
Picnic essentials from Kew Shop*
Kew Strawberry Rhubarb & Vanilla Jam, £6
Kew Botanical Gin and Tonic can, 250 ml, £4.50
Kew Recycled Wool Rug, £25
Superbly sweet with tangy rhubarb and a vanilla twist, this soft set jam is the perfect topping for a freshly baked scone. Kew preserves are made in Somerset, England. There's no booze without bugs, so let's raise a can to the pollinators of the world. This G&T is full of bright, citrusy flavours with an extra punch of orange tonic. Made from 100% recycled wool, this blanket is soft and durable, making it the perfect blanket or picnic rug.
www.shop.kew.org
National Portrait Gallery marks the coronation of King Charles III with two new exclusively designed ranges.
The striking commemorative homeware range and intricate range of silk scarves have been designed by artist Clare Curtis and designer Rory Hutton respectively.
Today, the National Portrait Gallery announces two exclusive collaborations presenting a brand-new range of products to celebrate the coronation of His Majesty King Charles III, available to purchase exclusively online.
L-R: The collection of exclusively designed coronation homewares from Clare Curtis; Coronation scarf design by Rory Hutton.
Clare Curtis Coronation Range
This coronation inspired range comprises a fine bone china mug (£30), a 40cm x 50cm Digital Art Print (£35), a tote bag (£25) and tea towel (£18), each made from 100% organic cotton.
The centre of the design focuses on a crown, royal cypher and the date of the upcoming coronation and is adorned with the thistle, daffodil, shamrock and rose, representing the United Kingdom as a whole. The addition of an oak leaf serves as a nod to His Majesty's interests in sustainability, nature and his environmental work. Artist Clare Curtis adds: "The inclusion of the bird singing to greet the new dawn is a hopeful emblem of new beginnings."
The coronation mug is screen printed in three colours, and presented in a craft cardboard box. The tote bag and tea towel are screen printed using two colours and are presented with a swing tag and card belly band respectively.
Clare Curtis, artist, illustrator, printmaker and designer of the National Portrait Gallery's new Coronation range, says: "I wanted to reflect King Charles' interest and love of nature and the environment in my design. I use plants a lot in my own work so my mind naturally went towards representing the four nations of the United Kingdom in plant form."
King Charles III Coronation Scarves by Rory Hutton
Rory Hutton's coronation inspired scarves comprise three designs, a large square scarf in black and cream (£125), a pocket square in red and blue (£45) and a long scarf in blue and red (£95).
Inspired by British monarchs, the design features a 'family tree' consisting of British monarchs throughout history, all of whom are represented in the National Portrait Gallery's Collection. The central emblem represents King Charles III, and includes the dates of His Majesty's coronation.
Each scarf is made in Italy and the design is digitally printed onto 100% silk. Each size is finished with a delicate hand rolled edge and presented in a black lidded box, bearing the National Portrait Gallery emblem.
Anna Starling, Director of Commercial at the National Portrait Gallery, London, said: "We are thrilled to be collaborating with both Clare Curtis and Rory Hutton on these exclusive designs to celebrate the coronation of King Charles III. Their beautiful designs tell the story of British monarchy through time, mirroring our own Collection."
BY ROYAL APPOINTMENT
As the first female member of the Prince's Trust fundraising committee in the Northwest, Liz has also met King Charles on more than one occasion. An in one such meeting, this happened:
Upon hearing her famous Hollywood name, the future king said to Liz, "Oh, so you're the other Liz Taylor." To which, she politely replied, "No sir, I am THE Liz Taylor.' A response that produced a wry smile from the King, demonstrating his dry sense of humour.
It also happens that Liz is no stranger to arranging parties by royal appointment. In fact, when in the Kensington Palace Winter White Ball Charity Fundraiser was in jeopardy, it was Liz that royal officials called in to save the day. Crisis averted Taylor Swift, Jon Bon Jovi and HRH The Prince William sang Livin' on A Prayer on stage – the pictures went viral!
FOUR CORONATION PARTY IDEAS
1940S PICNIC
With lawn games and delectable picnic dishes, this is another quintessentially British way to celebrate. Be sure to include a big screen so that the crowds can watch the entire event from their spot on the grass. Have guests dress in authentic outfits from the decade Charles was born.
Scale it up: Hire a big band sound – think Glenn Miller – and a jive instructor to teach all the moves!Give each guest their own personalised picnic basket and blanket embroidered with the date and the royal coat of arms. Inside a range of delicious treats – prosecco/Champagne, Scottish smoked salmon finger sandwiches and miniature pastries and pies. Don't forget the Cornish cream tea – a nod to The King's role as Duke of Cornwall.
Cost saving tips: Create bunting from preloved materials – saving pennies and planet. Have people bring their own picnic along, you just to arrange the time and the space. Ask friends and guests if anyone can perform some music – or line up some of The Kings favourite songs (include the Three Degrees) on a playlist.
ECCENTRIC VILLAGE FETE
A street party with a twist – there's nothing more fitting or British than a village fete. Upscale it with the whole community involved on a village green or town centre. Or recreate a mini version on a communal green in your locality or a large garden.
Scale it up: Think of the most eccentric British entertainment. A one-man band. A tug of war. Vibrant live entertainment and fairground attractions. A jester or town crier. A marquee to host the cake stand. Garden chairs dressed in Welsh woollen blankets to ward off the chill. Popcorn and candy floss machines. And as dusk settles – a red, white and blue fireworks display to celebrate the end to the country's very special day.
Cost saving tips: Arrange your own British Bake Off and share out the delights. Do your local version of Crufts to keep the crowds entertained. Have a welly wanging or cheese flinging competition. Get everyone to bring something to eat and drink, and you'll have enough to feed the five thousand. Plus, what is more community friendly than a shared feast.
JOURNEY THROUGH THE COMMONWEALTH
Take your guests on a delicious and vibrant journey through the Commonwealth in a party that lasts from dawn till dark. Curate a menu with food from throughout the Commonwealth countries – Indian or Sri Lankan spices, dishes bursting with flavour from the Caribbean, a hearty full English Breakfast to kick start the day. Bring in entertainment ideas from across the globe – African music and dancing, an Australian BBQ,
Scale it up: Host an authentic Scottish Ceilidh with pipers and traditional dancing. Bring in a reggae band from the Caribbean. Or add a little Canadian rock from a Bryan Adams tribute artist. Change bands through the day so there is something for all, and the party really is dawn till dusk. And cocktails are a must … different drinks branded to individual Commonwealth countries. Use hallmark fruit flavours from each nation. And of course, present with a little theatre – I love bar flair here. Entertainment fused with cocktails!
Cost saving tips: Use cheaper cuts of meat in delicious curry, they often give more flavour when cooked for longer. Create a 'sounds of the Commonwealth' playlist if you can't stretch to live entertainment. Alcohol is expensive, so either offer a limited selection or choose a venue that can offer a paid bar service.
A RIGHT ROYAL DINNER PARTY
Recreate the banquet that The King will host during his coronation. Have a royal themed dinner party where guests dress to impress and attention to detail is the number one mission.
Choose an elegant colour scheme – take inspiration from King Charles' Coronation robes – purple reigns! And of course, you'll need a crown to make your party instantly Instagrammable.
Scale it up: Hire a chef for the night and put your feet up as they create dishes themed on the Coronation. Elegant vases of purple flowers lining white cloths trimmed with faux fur. Gold Candelabra, cutlery and plate chargers adding the regal touch. Have a throne and Coronation robes on hand to add another dimension to your photo opportunity!
Cost saving tips: Allocate the role of butler and serving staff to your family and close friends. They'll love stepping into the part! Scour charity and second-hand shops for elegant China crockery and fancy cutlery for the occasion. Plate chargers can be found in inexpensive discount shops on the high street. Replace Candelabra with gold votive candle holders which are widely available and use small clear glass vases to hold a few delicate purple blooms.
MORE ABOUT LIZ TAYLOR
Liz Taylor specialises in unique, luxurious parties and has organised events right across the world, from palaces and stately homes, chateaux, boutique hotels, marquees, nightclubs, mountain top retreats, beaches, and the streets of Manchester to Marrakech or the Vatican City.
Her clients include the likes of Take That stars Gary Barlow and Howard Donald; Coronation Street cast members Simon Gregson, Jack P Shepherd, Alan Halsall, Antony Cotton, Jennie McAlpine, Shobna Gulati and Catherine Tyldesley; former Manchester United football player turned businessman Gary Neville; football stars James Vaughan and Yaya Touré; actress Sally Lindsay, actress and TV personalities Michelle Keegan and Mark Wright, 'I'm A Celebrity…' winner Jaqueline Jossa, and television presenters Eamonn Holmes and Ruth Langsford.
Her experience also means that Liz understands not just the styles and trends for big days, but all the insider tricks on how to save money – without ever compromising on style!
T&R Theakston toasts King Charles III with new coronation beer
Family run brewery, T&R Theakston is raising a pint in celebration of the seventh coronation in its almost 200-year history with the launch of a special edition beer, brewed in honour of His Majesty King Charles III.
Crowning Glory, a 4.2% ABV speciality regal gold beer, has been crafted using a grist of Britain's finest Pale and Crystal malt to give a gloriously robust character. The beer features a honeyed, blackcurrant sweetness which is perfectly balanced by premium English hops, which provide subtle citrussy spiced cedar overtones.
The beer continues the brewery's tradition of creating limited edition ales to celebrate Royal occasions. It joins a distinguished lineage including Celebration Ale which marked Elizabeth II's Silver Jubilee in 1977 and most recently, Royal Salute which commemorated the Diamond and Platinum Jubilees in 2012 and 2022.
Simon Theakston, joint managing director at Theakston Brewery, said: "As a brewery we're immensely proud of our almost 200-year heritage and it's fascinating to consider that as a business we have been witness to nine monarchs and seven coronations. It's only right we continue the honourable tradition of celebrating these key historic moments for our country by creating a special beer to mark the coronation of King Charles III on 6th May."
In addition to being available to pubs across the UK, Theakston is also creating a limited-edition bottle run of the beer, which will be available to purchase from the brewery's Visitor Centre in Masham and its online store.
To stock Crowning Glory on your bar, please email sales@theakston.co.uk or to purchase the limited edition bottle of Crowning Glory visit www.theakston.co.uk.
1912, a new Stilton produced by the esteemed Long Clawson dairy, based in Leicestershire, and one of only six dairies globally allowed to produce Stilton, has created a most regal Coronation Crown fit for a King.
Bury St Edmunds in Suffolk has more than its fair share of royal connections. The town and surrounds are also hosting a variety of events to celebrate the Coronation – see below and attached. Images of selected venues by request.
The Coronation of King Charles III
Royal connections in historic Bury St Edmunds
The Coronation of King Charles lll and The Queen Consort will take place on Saturday, 6 May 2023 with events taking place across the country. Suffolk's cathedral town of Bury St Edmunds has more than its fair share of royal connections going back over the centuries.
King Edmund
As one of the most historic towns in the UK, Bury St Edmunds takes its name from King Edmund, the original Patron Saint of England and King of the East Angles. The legend of St Edmund, who ruled East Anglia from AD 855 to 869, tells of the brave King Edmund who was killed by the Vikings after refusing to denounce his Christianity.
Ravenwood Hall
Ravenwood Hall Hotel and Restaurant, near Bury St Edmunds, was built by King Henry VIII. The stunning country house that houses the hotel was originally built as a hunting lodge for Henry VIII, who was known for his love of hunting in the Suffolk countryside. Over the years, the property has been expanded and renovated, but it still retains many of its original Tudor features.
Clare Priory
Clare Priory, located in the medieval town of Clare, was once home to one of the richest women in history, Elizabeth de Clare. The Priory was established 1248 at the invitation of Richard de Clare and was one of the first English monastic houses suppressed in 1538 during the dissolution of the monasteries. The graveyard is the burial site for some royals and British aristocracy.
Newmarket – a 'Resort for Kings'
In 1605, King James I made his first visit to Newmarket. Previously described as a 'poor little village', it was transformed after he built Newmarket Palace between 1606 and 1610. Now The National Horse Racing Museum, the royal buildings sprawled across an acre of land including a great presence chamber and long gallery as well as an elaborate range of outhouses, kitchens, stables, a brewhouse and dog-kennel.
An even more splendid addition was made to the Jacobean palace in 1619 when the royal architect Inigo Jones was commissioned to build a new lodge for the Prince of Wales – the future Charles I. Newmarket was later involved in the events that led to the Charles l's trial and execution after which the royal buildings fell into disrepair until the reign of Charles II, who built a further palace and visited the town every spring and summer until his death.
Mary Tudor
The younger surviving daughter of Henry VII of England and Elizabeth of York, became the third wife of Louis XII of France, more than 30 years her senior. Following his death, she married Charles Brandon, 1st Duke of Suffolk.
Mary suffered multiple bouts of illness, requiring treatments over her lifetime and died age 37 on 25 June 1533 at Westhorpe Hall in Suffolk. As an English princess, daughter of a king, sister to the current king, and a dowager queen of France, Mary Tudor's funeral and interment was conducted with much heraldic ceremony. She was buried in Bury St Edmunds Abbey but five years later, when the monastery was dissolved, her body was moved to St Mary's Church, Bury St. Edmunds where it remains today.
Queen Elizabeth II
Her Majesty Queen Elizabeth ll came to Bury St Edmunds several times over the years, including a visit to St Edmundsbury Cathedral.
For more information about Bury St Edmunds royal connections and Coronation events, as well as where to stay, visit www.visit-burystedmunds.co.uk/coronation-of-king-charles-iii.
Drumond Park Releases Best Of The Royals Game
… a fun trivia game about the Royal family
LOGO is not only Britain's most popular game but is all about the 'things (and people) we know and love'. So, we simply had to create this addition to LOGO's "Best Of…" games range… because The Royals are arguably the best-known family in the world as well as one of the best known 'brands' in the world.
The monarchy is Britain's national treasure; we have all grown up reading, seeing, and hearing about its members and their activities; our brains are full of Royal trivia, so with love and respect to EIIR and CIIIR and without further ado, enjoy this royal game complete with the classic LOGO, Picture, Theme and Pot Luck question cards.
This game is brimming with questions and tap into that British knowledge that everyone has – whether they know it or not!
Bringing people back to board games, this fun game is played in two teams. For each correct answer, add a piece to your jigsaw. First team to finish their jigsaw wins! And, of course, the final jigsaw piece is the beloved crown jewels.
The game can be played in two teams or 2 people head to head. Contents includes 55 cards and 2 jigsaws.
OLYMPIC WAY RENAMED TO KING'S WAY AS WEMBLEY PARK ANNOUNCES FREE
CORONATION CELEBRATION
3rd April 2023
• Iconic walkway leading to National Stadium to be temporarily renamed to its old title as a tribute to His Majesty King Charles III for the Coronation month
• Wembley Park's Coronation Party will feature live screening of the Coronation, family-friendly entertainment, street food, artisan traders and giant board games
• Large ceremonial Union Jack banners to adorn "King's Way", with free paper crowns, top hats and flags for visitors
Olympic Way renamed to King's Way as Wembley Park announces free Coronation Celebration
Image credit: Chris Winter / Wembley Park
To honour the Coronation of His Majesty King Charles III on Saturday 6th May, North London neighbourhood Wembley Park will be holding a free-to-attend Coronation Day celebration, the Wembley Park Coronation Celebration.
To mark the occasion, the neighbourhood will be temporarily reverting the name of its well-known processional route to Wembley Stadium, Olympic Way, to its original name, King's Way, throughout the entire month of May in recognition of His Majesty's accession to the throne.
Widely recognized as "Wembley Way" among football and music enthusiasts worldwide, the renowned avenue can trace its roots back to the early 1900s, when it was originally named "King's Way". On July 6th, 1948, Minister of Transport Alfred Barnes MP re-named it "Olympic Way" during the opening ceremony of the Olympic Games, also known as "the Austerity Games", hosted in Wembley that year.
Over the years, this famous walkway has welcomed countless athletes, musicians and international celebrities and featured on millions of TV screens across the world as a backdrop to events ranging from Live Aid in 1985 to the more recent UEFA EURO 2020 Games.
Wembley Park announces free Coronation Celebration
Image credit: Chris Winter / Wembley Park
Visitors to the Wembley Park Coronation Celebration will be able to enjoy the ceremony on deck chairs from a giant screen positioned in front of the National Stadium, opposite the Olympic Steps. A stage below the screen will host a variety of live entertainers, curated by Busk in London. Large Union Jack-themed ceremonial banners will be on display for the occasion to adorn "King's Way", with party freebies including Union Jack flags, paper crowns, top hats and other decorations gifted to everyone attending the event.
Shoreditch-based Urban Food Fest will operate a pop-up food market, with picnic tables and an array of street food available on the day, from cake pops and stuffed cookies to pizza and gourmet burgers, while celebrated Wembley Park bakery Bread Ahead will delight visitors with their famous doughnuts. A selection of artisan traders will sell locally sourced homewares, gifts, and fashion items.
Wembley Park announces free Coronation Celebration
Image credit: Chris Winter / Wembley Park
Around Wembley Park's new outdoor stage, the Sound Shell, there will be a special area for families with young children. This family zone will offer various forms of entertainment such as face painters, magicians and stilt walkers. Additionally, kids can have fun playing life-sized board games like Jenga and other family favourites. For memorable pictures of the day, a Royal Photo Booth will also provide visitors the opportunity to pose with 'King Charles'.
Wembley Park announces free Coronation Celebration
Image credit: Chris Winter / Wembley Park
"We are looking forward to celebrating the Coronation of His Majesty King Charles III alongside the Wembley Park community and visitors from further afield on 6th May. It promises to be a memorable day, with fun-filled activities for the whole family to enjoy. As custodians of this iconic site, we hold Wembley Park's rich history close to our hearts; it continues to influence many aspects of the neighbourhood's naming and landscaping design. I can think of no better way to celebrate the King's Coronation than with a nod to Olympic Way's legacy, temporarily renaming it with its former title – King's Way."
Julian Tollast, Head of Masterplanning and Design, Wembley Park
The Wembley Park Coronation Celebration will be free to attend on a first come, first served basis, up to capacity.
For more information visit wembleypark.com/coronation, find us on Facebook or follow us on Instagram.
Delicious sponge cakes for a Royal-themed feast, this Coronation weekend
As the highly anticipated King's Coronation approaches, what better way to celebrate than with some beautifully British cakes? Whether you're spending the long weekend with friends and family in the sunshine or taking some time out to relax, accompany it with some delicious sponge cakes – you won't regret it.
Sponge's Coronation-themed cakes are available to order now and you can even pre-order for delivery just before the bank holiday – so you don't have to worry about baking in the run up to the big day.
Coronation Pinata Cake / from £26.50 from https://www.sponge.co.uk/cakes/whole-cakes/coronation-pinata
A cake that's truly fit for a Royal celebration! Consisting of four layers of delicious and rich chocolate sponge, sandwiched together with a velvety smooth chocolate buttercream, it's sure to be a showstopper.
The Coronation Pinata is a chocolate cake classic – with delicious buttercream and milk chocolate flakes smothered all over the outside, topped with union jack flags to mark the occasion. Inside you will find a patriotic surprise of red, white, and blue smarties, and edible golden crowns, which are revealed as you cut into it.
Priced at £26.50, the Pinata cake is also available in a gluten free option, so nobody has to miss out on the delicious treats!
Coronation Topped Victoria Cake / from £22.50 from https://www.sponge.co.uk/cakes/personalised-cakes/victoria-photo-cake
Sometimes presentation alone is enough to impress! This unique Coronation cake is the perfect addition to any Royal celebrations this bank holiday. Customise this delicious cake by uploading a photo and adding some text, or you can of course choose one of the pre-designed Coronation toppers.
Made from either chocolate cake or traditional Victoria sponge, whichever you choose, it's sure to be a crowd pleaser when celebrating our new King.
Coronation Baby Sponges / from £13.95 from https://www.sponge.co.uk/cakes/baby-sponges/choose-your-own-coronation-baby-sponges
Who wouldn't want to spend their bank holiday tucking into some delicious (and adorable) baby sponges? How regal!
The Coronation baby Sponges can be tailored for traditional, quirky, gluten free or vegan flavours and comes in boxes from 4 up to an impressive 120, packaged in custom made Union Jack individual wraps. This mouth-watering box of treats ticks all the boxes and is bound to be a crowd pleaser if you're catering for a big group or planning to mingle this bank holiday weekend.
Coronation Slice from £10.50 / available from https://www.sponge.co.uk/cake-card/slices/coronation-slice
Make it a Coronation weekend to remember by sending someone you love one of Sponge's personalised Cake Cards – but with a Royal twist!
With a host of different flavours to choose from, including a heavenly vanilla sponge cake aptly crowned with charming edible tiaras (to really get you in the royal mood), there's a bite-sized slice for everyone to enjoy this bank holiday weekend. Priced from £10.50, there are a range of designs to choose from including sentimental, creative, funny and of course Coronation-specific cards.
Mother's Day Colouring Cakes from £17.00 / available from https://www.sponge.co.uk/cakes/whole-cakes/jubilee-victoria-sponge
Nothing says Royal celebrations like a classic Victoria Sponge! Sponge's award-winning Victoria Sponge has a light and fluffy vanilla sponge, sandwiched together with crushed strawberry jam and a generous layer of naturally flavoured vanilla butter cream. On top is a dusting of classic icing sugar and Union Jack flag decorations – it'll be sure to impress any guests this bank holiday weekend.
Here are some general suggestions for making the most of the Coronation of King Charles and Camilla on May 6th:
Dress for the occasion – Whether you're attending the coronation in person or watching it at home, show up and be part of a celebration. You can wear a hat, fascinator, suit, dress, or whatever you think is fashionable and suitable for the occasion.
Enjoy traditional British foods – The coronation gives us the opportunity to try some traditional British foods, such as a scone of jam and clotted cream, cucumber sandwiches, or our very own tea. Consider serving some of these sweets to your guests if you're hosting a watch party.
Decorate your space – You can put up flags, bunting, or any sort of decoration in your living room while you are watching the coronation from home and it'll make for an exciting atmosphere. A viewing area with comfortable chairs and a good view of the TV can also be considered.
Learn about British history – You can learn more about Britain's history and the monarchy at this coronation, which has its roots in tradition and history. You could learn about old coronations, study the history of the royal family, or even watch historical dramas which takes place in that time period.
Watch with friends and family – The coronation is an excellent opportunity to witness the event with your friends and family. You can host a watch party, or invite some friends to sit with you at the ceremony.
Share your experience – Share your experience with others, whether you attend the coronation personally or watch it from home. Please take photos and videos to share on social media or write about your experience in a blog post or journal entry.
Overall, the coronation is a time to celebrate and enjoy the traditions and history of the British monarchy. By dressing up, indulging in traditional foods, and learning about the history of the event, you can make the most of this special occasion.
I hope this information is helpful, and please let me know if you have any other questions or if there is anything else I can do to assist you.
Name: Matt Little
Position: Co-owner and Content Manager
www.damienmcevoy.com
Email: matt.l@damienmcevoy.com
Bio: www.damienmcevoy.com/about-us/
Matt Little is an Australian entrepreneur and content manager and co-owner at Damien McEvoy Plumbing. Born and raised in Australia, Matt started his career as a plumber and learned the ins and outs of the trade from the ground up. However, his passion for business and entrepreneurship led him to venture out on his own. Over the years, Matt has honed his skills in running a successful business, and his company has become a leading name in the plumbing industry. Matt's aim is to educate the public on the importance of plumbing and to provide them with valuable tips and tricks to help keep their homes and businesses in top condition.
The coronation is a ceremony used to welcome new members of royalty, especially kings and queens. The king's crown is placed on his head, while other symbols such as the scepter and orb are presented to him. The queen's crown is also placed on her head, along with other royal jewelry like a necklace and earrings.The Coronation of King Charles & Camilla is a religious rite which occurs when the monarch is crowned by the Archbishop of Canterbury, with his or her throne set up on steps above holy water from the River Jordan. The essential elements of Knighthood are said to have been instituted at the time of this coronation, when Charles was created Prince of Wales, Duke of Cornwall and Duke of Rothesay.
Royal Rendezvous: Tips to Help You Become The Ultimate Party Host For The King's Coronation
There's nothing wrong with living for the weekends when your weekend plans are always on point. You know what they say… work hard, play harder.
What some people don't realise, however, is that iconic weekend plans don't always need to involve going out out. Why, when we can still get glammed up and enjoy immense vibes from the comfort of our own homes, avoiding expensive cocktails and busy bars?
Summer is right around the corner, which means endless opportunities to pour ourselves a drink in the sun and let our hair down. Where better to start than the King's Coronation!
Hosting doesn't have to be stressful, either. Here are our top tips to help you become the ultimate hostess.
Step one: Planning
First things first: decide the perfect date and time for your party. If you're celebrating the King's Coronation (any excuse for prosecco, right?), you can choose between
May 6, May 7, or May 8.
You could take things up a notch by creating traditional printed party invitations with pretty patterns and fancy font, but hey, we know time is precious. Creating a WhatsApp group with all the people you want to invite is just as good.
Next up in the planning stage is setting the right theme. As this is a royal occasion, it's only right you set a royal theme! Decorate your house and garden wisely, pick games and activities specific to the occasion, and set a strict dress code.
For example, everyone should be encouraged to wear their most glamorous fits in the UK's national colours (think
red mini dresses, white playsuits, and blue co-ords).
Step two: Preparations
You want to be able to enjoy yourself at your own party, which means preparation beforehand is key. Here are a few things you'll want to consider way ahead of the occasion:
Cleaning your home – Create a cleaning checklist to guarantee no job is forgotten about. Your list should include tasks such as cleaning the light fixtures, washing all glassware (especially important if you don't plan on giving your guests plastic cups) and mowing the grass.
Shopping for food and drink – While it's not uncommon to advise party guests to bring their own alcohol, a good host should still have some food and drink available. In advance of the big day, hit up your local supermarket for some beers, wine, soft drinks, BBQ food, and a few 'picky bits'.
Rearranging the home or garden – Having multiple people in your home or garden means you need to be conscious about space. Is there ample seating? Enough room to dance? A table where food and drink can go?
Customised cocktails – Guests appreciate personal touches at parties because it makes them feel special and creates a more memorable event. Consider arranging a signature cocktail for each of your friends. 'Gin-ger Spritz' for your redhead pal; 'The Rum Runner' for the friend that loves running; 'Bourbon Baker' for the mate that works in a bakery. You get our drift.
As it's a royal themed party, why not have a go at making some royal-themed cocktails? Rosé Royale with a dash of rosé wine; King's Coconut Concoction with some Malibu and pineapple, or Coronation on the Beach using the classic vodka and peach schnapps. Let your imagination run wild.
Music playlist – Conversations should be flowing just as much as the prosecco, but good music is still a must.
Create the best playlist by knowing who your audience is (consider the age and tastes of the party attendees) and thinking about the type of atmosphere you want to create.
Playing tunes by Ariana Grande and Beyonce will create sassy and empowering vibes, for example, whereas Avicii and David Guetta will set an energetic and upbeat atmosphere.
Step three: Hosting
Now comes the most important part… Successfully becoming the 'hostess with the mostest.'
Make sure you're available to welcome each person and group as they arrive at the party; show them where to put their stuff, point out where the toilet is, and introduce them to other guests.
Things might feel a little awkward at first, especially if you're merging multiple friendship groups, but after a few cocktails and a couple of shots, people will soon warm up.
As the atmosphere begins to build, consider kicking off any games or activities you have planned. Be careful not to be too forceful with it (some people just want to chill and enjoy the vibes!), but let guests know they're welcome to get involved with whatever you've got lined up.
Treating your guests to a BBQ feast in the summer sunshine? If you can't give the responsibility to someone else completely (avoid smoke-smelling hair at all costs), here are a few tips to ensure you (wo)man the grill like an expert while still being the best host:
Prep, prep, prep: Before the party starts, make sure you have everything you need for the BBQ in one place, including utensils, charcoal, lighter fluid, and any seasonings or sauces.
Create a designated area: Make sure the grilling will be taking place away from other party activities. Not only is this safer for you and your guests, but it'll also ensure you don't get distracted and leave the sausages sizzling for too long.
Ask for help: Don't be afraid to dish out tasks to guests or family members. For example, one friend could help with prepping the food, while another could assist with serving. Teamwork makes the BBQ work.
Cook in batches: If you have a lot of food to cook, consider cooking in batches to free up some time to socialise and enjoy yourself.
The most important step: Have Fun!
Being a good host doesn't have to mean sacrificing your own fun and memories. Sure, it can feel a little stressful at times, and you might experience some pressure in the build-up, but it will all work out in the end.
A little bit of prep goes a long, long way. Follow our guide, and there's no reason why you can't host a party fit for a King while still having a royally great time yourself. Good luck!
Chococo's Coronation Collection
Celebrate the Coronation of King Charles III on Saturday 6th May 2023 with Chococo's new collection of ethical, handcrafted chocolate treats created exclusively for the occasion.
The range includes a large box of Chococo's luxurious award-winning, handcrafted, freshly made chocolates; the wonderfully regal Charles & Camilla, the chocolate Coronation Chickens; and a hamper bag packed full of sumptuous goodies.
Claire Burnet, co-founder of Chococo, says: "We're delighted to offer our customers this Coronation Collection of handcrafted, single origin chocolate treats to help celebrate this historic event. We all know about King Charles III's support for the environment and this mirrors ours. We source our chocolate and ingredients ethically and all our range has plastic-free packaging that can be recycled."
Chococo has always supported chocolate companies creating craft chocolate in country of origin from when it launched back in 2002, working with El Rey in Venezuela. Today it has exciting direct trade partnerships with Martinetti Cocoa in Ecuador and Luker Chocolate in Colombia sourcing sustainable, slave-free chocolate crafted with fine cocoa beans and shipped direct to Chococo. Working directly adds the value at origin and gives more power to cocoa growing communities.
Its signature 47% Colombia origin milk chocolate is made exclusively for Chococo with Fino de Aroma cocoa beans, sourced from the Huila, Santander and Tumaco regions, which has a wonderfully deep yet creamy chocolate taste but contains just 30% added sugar. It also sources its delicious plant-based, naturally vegan-friendly 43% oat m!lk chocolate from Colombia. This is made with gluten-free oat powder for a clean, creamy chocolate taste without the dairy.
Chococo sources its signature 72% single estate dark chocolate couverture from Martinetti in Ecuador. This sustainable chocolate is crafted at origin exclusively for Chococo from fine heritage Arriba Nacional beans grown on Hacienda Zoilita Estate in the Los Rios region. This chocolate has moreish, purple fruit notes and a smooth, soft finish.
Chocolaterie Robert, that produces all its chocolate at its factory in Antananarivo the capital of Madagascar, is another long-standing chocolate company that Chococo works with. It produces truly fine, fresh and fair chocolate using freshly dried fine Grand Cru de Sambirano cocoa beans grown in the Sambirano valley region in the northwest of Madagascar.
Chococo's passion for flavour over the past 20 years has resulted in it winning 123 fine food awards to date including; Great Taste Awards, International Chocolate Awards and Academy of Chocolate Awards.
All the items listed below are available online on its website www.chococo.co.uk.
Chococo's Large Coronation Box of Chocolates (£26.00/250g) – Celebrate the Coronation with this box of luxurious handcrafted chocolates which also celebrates local Dorset produce with some of the flavours. It contains the following chocolates: Bob's Bees (Silver Great Taste Award 2007 winner); Conkered Coffee ( 1 Star Gold Great Taste Award 2018 winner); Champagne; Cream Tea; Dark Chocolate Truffle; Glorious Ginger (vf); Golden Crunch Gem ; Lemon Zing (Bronze Academy of Chocolate Award 2017); Port Barrel Gin & Juniper (vf); Raspberry Riot Truffle; Salcombe Sundowner (2 Star Gold Great Taste Award 2018); and Dorset Sea Salt Caramel (2 Star Gold Great Taste Award 2020 winner). The box comes presented in a specially designed commemorative wrap using a harlequin pattern and featuring the official Coronation logo. https://www.chococo.co.uk/the-limited-edition-coronation-selection.html
Charles the Coronation Chicken & Camilla the Coronation Chicken (£9.00/100g each) ¬- Charles is made from 72% Ecuador origin dark chocolate and is dusted with edible copper shimmer (vf). Camilla is made from 47% Colombia origin milk chocolate and is dusted with edible bronze shimmer. Both the regal looking Charles and Camilla come presented in Coronation themed kraft boxes. www.chococo.co.uk/charles-the-dark-chocolate-coronation-chicken.html
Chococo's Coronation Hamper Bag (£55.00) – A hamper bag full of chocolate treats to enjoy over the Coronation weekend. In the spirit of finding packaging that has a useful longer-term life, Chococo has used recycled canvas bags that make perfect shopping bags afterwards! Produced in India, these bags also support a local social business venture giving employment to marginalized people, especially widows. Inside each bag. The bag contains a box of handcrated, freshly made chocolates, Charles the Coronation Chicken (vf), Camilla the Coronation Chicken, a Glorious Ginger dark chocolate bar (vf), a Gorgeous Gold chocolate bar and a tub of 45% Venezuelan milk chocolate buttons. www.chococo.co.uk/the-chococo-coronation-hamper.html
Coronation Cakes, Bakes and Cocktails
The coronation of His Majesty King Charles and Her Majesty The Queen Consort on 6th May heralds a royal Bank Holiday weekend of feasting and good cheer. Whether planning on sharing fun and food with others at a Coronation Big Lunch or celebrating at home here are some delicious coronation treats, perfect for all the family to enjoy making as well as eating, plus showstoppers to crown the occasion and wow the crowds…
The Coronation Cake
Triple-tiered, of course, for His Majesty, this is the simplest of recipes but the most delicious chocolate cake. Made with Bonne Maman Hazelnut Chocolate Spread it will satisfy even the most demanding chocoholics. Rich and moist with a creamy fudge frosting and then decorated with its very own white chocolate 'crown' jewelled with nuts and edible gold sparkles. It's a crowd-pleasing, magnificent creation fit for a newly-crowned King!
Glittering Shortbread Crowns
These delectable vanilla or chocolate shortbread crown biscuits are sure to keep everyone in right royal spirits. An easy dough for little hands to roll and cut out. Use crown-shaped cutters, add some edible glitter magic and then sandwich with your favourite Bonne Maman conserve or Hazelnut Chocolate Spread for a truly celebratory coronation display.
Picnic Dessert Jars
These beautiful individual servings are a great way to serve a delicious treat at an al fresco coronation party or picnic. First gather a few spare Bonne Maman jars to upcycle and then pack full of soft, red fruit flavours and a quick, dreamy cheesecake topping. Add a glittery gold shortbread crown biscuit for the final royal seal of approval.
Coronation Party Traybake
This sublime, flavourful carrot cake ticks all the right boxes for a celebratory tea. Filled with what are understood to be some of His Majesty's favourite fruits and flavours, it's subtly spiced with a hint of ginger and Darjeeling tea plus fruity damson and cherry undertones with a cool, creamy contrasting topping.
Hazelnut Chocolate Martini Royale
When it comes to The Royal Toast after dinner or at a celebration party, this is the perfect tipple. Espresso coffee mixed with Bonne Maman Hazelnut Chocolate Spread, vodka and Drambuie for a royally luxurious Martini. Simple to make and utterly delicious.
Hip hip hurray.
.
-Ends-
Editor's Notes
High resolution images and samples available – contact Pippa Evans on e:pippa@wixhill.co.uk or Holly Darke on e:holly@wixhill.co.uk or Dani West on e:dani@wixhill.co.uk or call WixHill on 01483 203992.
For further information, tips and recipes see www.bonnemaman.co.uk, like on Facebook @BonneMamanUK and follow on Instagram @bonnemaman_uk
– Stockists may vary
– Image copyright, Bonne Maman UK
About Bonne Maman: Bonne Maman is one of Britain's best-loved conserves, famous for its signature gingham lids, use of simple, traditional methods and high quality, all-natural ingredients. The full Bonne Maman UK range includes:
– Conserves – Rhubarb & Strawberry, Mirabelle Plum, Strawberry, Strawberry & Wild Strawberry, Wild Blueberry, Black Cherry, Fig, Apricot, Berries & Cherries, Raspberry, Peach, Damson Plum and Blackcurrant
– Intense Conserve – Strawberry, Apricot and Raspberry
– Curds –Lemon
– Marmalades – Bitter Orange
– Caramels – Salted Caramel
– Hazelnut Chocolate Spread
– Compotes – Apricot, Cherry, Rhubarb and Peach
– Chilled Desserts – Strawberry Mousse, Chocolate Mousse, Rhubarb Mousse, Blackcurrant Mousse and Clementine Mousse; Salted Caramel Crème, Coffee Crème, Dark Chocolate Crème with a Touch of Sea Salt and Milk Chocolate Crème; Crème Caramel, Crème Brûlee, Baba au Rhum and Riz au Lait; new Cherry and Chocolate Mousse, new Pear and Chocolate Mousse; new Strawberry and Chantilly Crème, new Rhubarb and Chantilly Crème; new Soufflé Cointreau
– Yoghurts – New recipe Fruit Yoghurts: Raspberry, Rhubarb and Apricot plus Large Pot Fruit Yoghurts; Morello Cherry, Rhubarb & Strawberry, Violet Fig plus Raspberry & Blackberry
– Compote – Strawberry and Raspberry Compote Dessert and Peach and Apricot Compote Dessert.
April 2023
Ramsbury Single Estate Spirits Launch New Gin and Vodka Gift Sets – Perfect to Celebrate the Coronation of Charles III and Camilla
Ramsbury Single Estate Spirits has launched new Gin and Vodka Gift Sets – perfect to celebrate the Coronation of His Majesty, The King, and Her Majesty, The Queen Consort, on Saturday 6th May 2023.
Those looking to make the Coronation celebrations extra special can choose from either the Single Estate Gin or Vodka Gift Set, both of which contain a 700ml spirit, 500ml Fever-Tree Indian Tonic, associated gin truffles or raspberry vodka truffles, plus a Ramsbury Bar Spoon designed with a long handle – a perfect gift for those hosting a Coronation party, or for creating a delicious serve. Both gift sets are priced at £49.50 and will be available on ramsbury.com from Friday 14th April 2023.
Single Estate means that the complete process from field to bottle takes place on the Ramsbury Estate in the Wiltshire countryside. Ramsbury sows, grows, and distils the primary ingredients itself, monitoring each step from planting and growing, to harvesting and distilling.
Ramsbury Single Estate Gin Gift Set
• The perfect gift for gin lovers, with an extra little sweet treat featuring 100g of Coco Chemistry Gin Truffles[1] – award-winning handmade chocolate from the heart of Wiltshire. The truffles are made using Ramsbury Single Estate Gin, combined with smooth milk chocolate ganache.
• The set features a Ramsbury bartenders' bar tool – a ram-topped stainless steel bar spoon, featuring a long handle to reach the bottom of the tallest jug or class, to mix ingredients well.
• Ramsbury Single Estate Gin is a modern twist on a classic London dry gin. The spirit is distilled in a copper still using winter wheat, grown on the estate grounds, before the spirit is distilled again with fourteen botanicals, including classic juniper infused with the floral tones of fresh quince grown in the grounds of the distillery, with the addition of coriander, angelica root, orris root, cardamom, hops, bitter almond, liquorice, cinnamon, grains of paradise, orange, lemon, and grapefruit. The result is an exquisite London Dry Gin with a modern twist. It's perfect when paired with a classic Indian tonic, a slice of apple and lime, and plenty of ice.
Containing:
• 1 x Ramsbury Single Estate Gin (700ml, 40% ABV)
• 1x Fever-Tree Indian Tonic (500ml)
• 1 x Bag of Coco Chemistry Gin Truffles (100g)
• 1x Ramsbury Bar Spoon
Price: £49.50
Ramsbury Single Estate Vodka Gift Set
• Featuring 100g of delicious Raspberry Vodka Caramels from Coco Chemistry, using Ramsbury Single Estate Vodka[2]. The caramels are finely balanced to make the most spectacular-tasting raspberry vodka liquid flavour, enrobed in a rich dark chocolate shell.
• A smooth and rich vodka, crafted from the finest winter wheat grown on the Ramsbury Estate. Each bottle can be traced back to the very field in which the wheat originated. Elegant, medium-bodied with a creamy texture, tones of dried fruit, cocoa, and layers of caramel are followed by dark chocolate richness. It is both distinctive and enigmatic, with a unique and memorable character.
• The set also includes a Ramsbury Bar Spoon and a Fever-Tree Indian Tonic for the perfect serve.
Containing:
• 1 x Ramsbury Single Estate Vodka (700ml, 43% ABV)
• 1x Fever-Tree Indian Tonic (500ml)
• 1 x Bag of Coco Chemistry Raspberry Vodka Caramels (100g)
• 1x Ramsbury Bar Spoon
Price: £49.50
Ramsbury Single Estate serves to celebrate the Coronation:
Estate Elderflower Collins (Images)
Ingredients – to serve 10 people
• 500ml Ramsbury Single Estate Gin
• 250ml Elderflower liqueur
• 200ml Lemon juice
• 10 Cucumber strips
• 20 Mint leaves
• Soda water
Garnish: Cucumber strips and mint leaves.
Glassware: Highball
Method:
• Add all ingredients plus cubed ice to a jug.
• Top up with soda water.
Ramsbury Spring Garden (Images)
Ingredients – to serve 10 people
• 500ml Ramsbury Single Estate Vodka
• 250ml Lime juice
• 250ml Simple syrup
• 600ml Apple juice
• 250ml Soda top
Garnish: Apple slice and mint leaves.
Glassware: Highball
Method:
• Add all ingredients plus cubed ice to a jug.
• Top up with apple juice and soda water.
Grapefruit Garden Punch (Images)
Ingredients – to serve 10 people
• 500ml Ramsbury Single Estate Gin
• 250ml Grapefruit juice
• 250ml Simple syrup
• 750ml English sparkling wine
• 500ml Soda
Garnish: Basil leaves and grapefruit slices
Glassware: Punch bowl and tumblers.
Method:
• Add all ingredients plus cubed ice to a punch bowl.
• Top with English sparkling wine and soda water.
Rams-berry Spritz (Images)
Ingredients – to serve 10 people
• 500ml Ramsbury Single Estate Vodka
• 350ml Grenadine
• 100ml Lime juice
• 100ml Lemon juice
• 150ml Sugar syrup
• Lemonade top
Garnish: Mixed berries
Glassware: Highball.
Method:
• Add all ingredients plus cubed ice to a punch bowl or jug.
• Top with lemonade.
Handpicked Hotels offers a unique collection of luxury country house hotels across the country.
The Royal Retreat experience allows guests to relax into an overnight stay, complete with a wholesome breakfast and a special Royal afternoon tea. Featuring quintessentially British delicacies, including coronation chicken, smoked salmon and cucumber finger sandwiches, homemade cakes, traditionally baked scones, clotted cream, and strawberry jam, accompanied by a range of loose-leaf tea blends and a glass of sparkling Champagne, with which to toast our new monarch, guests will feel truly spoiled.
New Hall Hotel & Spa, Sutton Coldfield
A fine example of medieval architecture offering beautiful grounds, exceptional service and elegant experiences, the 800-year-old New Hall Hotel & Spa is truly fit for royalty. Set in 26 acres, complete with a moat, ancient woodland, crenellated towers and a drawbridge, this hotel is as majestic, magical and elegant as they come.
With a whole range of activities on offer, including croquet, tennis and spa, guests will surely be kept entertained throughout their stay. What's more, the hotel's award-winning restaurant offers a delectable selection of dishes using locally sourced ingredients and prepared to the highest standards, whilst the Terrace Lounge and Bar offers the perfect place to sit back, unwind and toast the new king with a carefully crafted cocktail or fine wine.
Royal Retreat from £311 per night, based on two sharing a classic room, subject to availability.
Nutfield Priory Hotel & Spa, Surrey
Nestled in the Surrey countryside and set in 12 acres of parkland, Nutfield Priory offers stunning views of the surrounding landscapes, beautiful Neo-Gothic splendour and stylish interiors complete with fine paintings, unique artwork and original features, creating a truly regal retreat.
Whether guests are looking to relax in The Great Hall, settle down with a literary classic in the library, indulge in British classic dishes at the Cloisters restaurant or unwind at the spa, they're sure to find a sense of calm and tranquillity.
The luxury and elegance continues through the rooms, with plush bedding, opulent furnishings, and all the amenities guests may want. Whether they're staying in a classic room or a deluxe suite, guests will feel like they're living in their own private palace – and for those wanting to elevate the experience even further, the west tower's Byron Suite is split across two floors and comes complete with a four-poster bed, winding staircase and Victorian roll top bath.
Royal Retreat from £316 per night, based on two sharing a classic room, subject to availability.
Spring Stays:
Rhinefield House Hotel, New Forest
Nestled deep in the stunning New Forest National Park, Rhinefield House Hotel is perfect for a School Holiday Break. Beautifully blending Tudor and Gothic architecture with luxurious modern amenities and stunning grounds in which to enjoy the great outdoors, families can create cherished memories that will last a lifetime.
Families seeking an active escape can make the most of the activities on the hotel's doorstep, from pony trekking, long country walks and cycle rides to day trips to the sea and the National Motor Museum. Families looking for extra space in which to stretch out can upgrade to one of the Superior Family Bedrooms, complete with views over the New Forest, rain shower, separate bath and plasma screen TV.
Prices from £268 per night, based on two people sharing a classic room or £336 for a family of four sharing a room, subject to availability. The outdoor pool is open to children at certain times to ensure a truly relaxing stay for all
BRITS WANT TO SEE SIR PAUL MCCARTNEY PERFORM AT THE KING'S CORONATION
• Sir Paul McCartney has been named as Brits' number one choice for coronation performance after Adele, Harry Styles and Elton John decline to perform
• New national research also names The Beatles as the most 'quintessentially British' group of all time
Sir Paul McCartney has been named as Brits' number one choice to perform at the coronation of King Charles III this May, following a poll of 2,000 adults taken this week.
The study, conducted by pub chain Hungry Horse, was carried out following reports that several A-list artists have turned down the opportunity to appear at the coronation due to scheduling issues.
Elton John, Harry Styles and Spice Girls have all snubbed the potential gig, with reports that they are too busy to appear at the new King's coronation.
What's more, Adele, who came out as the UK's favoured choice to perform with 16% of the vote, has also denied the coronation performance, meaning Sir Paul McCartney (8%) is the top artist yet to rule themselves out of the celebrations.
Following the former Beatles bassist, 80s icon Kate Bush took 8% of the vote, after her 1985 hit Running Up That Hill saw a huge resurgence throughout 2022 thanks to its use in TV series Stranger Things.
Lewis Capaldi (8%), Stormzy (7%) and Tom Jones (6%) also finished within the top ten.
Hungry Horse, who is gearing up for some epic Coronation celebrations across the UK, also quizzed the nation on which band they feel is the most quintessentially British group of all time.
It was another victory for Paul and co, as The Beatles (36%) were named top of the list, beating off stiff competition from Queen (23%) and Spice Girls (8%).
And in The Battle of Britpop, it was Oasis who came out on top over Blur, as 4% named the Manchester band the most quintessentially British group of all time, compared to just 1% opting for their London rivals.
Whoever is performing, the coronation will be taking place on May 6th this year, with Hungry Horse taking part in the celebrations across 225 pubs nationwide.
Sarah Williams, senior marketing manager for Hungry Horse, said: "We cannot wait to join in the coronation celebrations later this year and it's a fantastic chance for families to come together and enjoy themselves over the bank holiday weekend.
"At Hungry Horse, we are big on generosity and we have some standout games, competitions and prizes planned in the run up to the coronation – watch this space!"
To find your local Hungry Horse, visit: www.hungryhorse.co.uk/find-us/
WIN £1,000 FOR A CHARITY OF YOUR CHOICE
• DR. OETKER BAKING LAUNCHES SEARCH FOR THE NATION'S COMMUNITY KINGS AND QUEENS, WITH EVERYTHING FROM CHARITY DONATIONS TO A SPECIAL CORONATION SHOWSTOPPER FROM GBBO'S SANDRO FARMHOUSE AVAILABLE FOR THE WINNERS
• RESEARCH REVEALS BRITS SPEND ON AVERAGE 8.2 HOURS A WEEK VOLUNTEERING
• 14 MILLION BRITS SET TO BAKE CUPCAKES TO CELEBRATE THE CORONATION
Research ahead of the Coronation has found Brits are spending an average of 8.2 hours per week on little acts that make a big difference in their local area.
The news comes as Dr. Oetker Baking is launching a search for community kings and queens, the unsung volunteers who carry out little acts of kindness throughout their local area.
Three winners will be crowned, with a £1,000 charity donation available to the overall champion, alongside a Coronation hamper full of party decorations and baking goodies. What's more, the crowned community hero will receive a royal-themed bake, created and delivered by Great British Bake Off finalist Sandro Farmhouse.
To be in with a chance of claiming the £1,000 charity donation, or any of the other goodies up for grabs, simply visit the Dr. Oetker Baking UK Facebook or Instagram channels, and nominate someone who deserves the crown. Tell us why they're so great by commenting or direct messaging (and share a photo if you have one!) Alternatively, head to Sandro Farmhouse's Instagram for competition details and recipe inspiration.
Dr. Oetker Baking also discovered that baking will play a vital part in the King's Coronation celebration. In particular, cupcakes will be the number one cake of choice for bakers across the country for the celebrations, with more than a fifth (21%) favouring them above all else, with the UK expect to consume over a whopping 14 million of the sweet treats.
British classics fruit cake (18%) and trifle (7%) also finished within the top ten as the nation looks to mimic the King's favourite puds at their community celebrations.
Elsewhere, Catherine, Princess of Wales (19%), was named UK's favourite royal to share a slice of cake with, with just 12% opting to share a slice with the King himself.
Amy Beresford, Senior Brand Manager at Dr. Oetker, said: "We know that when it comes to supporting your local community a little makes a big difference, which is why we are looking to give back to the people who are always putting in the effort to make their community a better place, and what better time than His Majesty The King's Coronation to celebrate these people – a time when community is so important.
"We can't wait to hear the heart-warming stories and will ensure the winners, plus those around them, can pay tribute to this national celebration in style –with a fantastic Coronation hamper and a one-of-a-kind bake from true community jewel Sandro Farmhouse."
Dr. Oetker Baking's competition runs from 12th-19th April. For full terms and conditions, please click here.
The nation's 10 favourite cakes to bake for the Coronation weekend are:
1. Cupcakes (21%)
2. Chocolate brownies (20%)
3. Fruit cake (18%)
4. Cherry Bakewell (15%)
5. Chocolate cake (14%)
6. Millionaire's shortcake (13%)
7. Cheesecake (11%)
8. Trifle (7%)
9. Red velvet cake (6%)
10. Angel cake (5%)
A Limited-Edition Coronation English Damson Plum Jam
To help celebrate the very special occasion of the Coronation of King Charles III on 6th May 2023, Rosebud Preserves has created a limited-edition Damson Plum Jam using fruit from one orchard in the Lyth Valley, Cumbria.
English Damson Jam (£5.50/175g)
Midnight-blue Damson plums, gathered in the Lake District, create this most vibrant of preserves, bursting with deep, rich, fruity flavour.
Damsons 85%, unrefined sugar, fresh lemon juice. Prepared with 85g of fruit per 100g. Total sugar content 60g per 100g.
The jam comes presented in a 175g Kilner jar with the labels taking inspiration from the two colours of the official Coronation logo. The background of the labels uses a soft blue to evoke spring and new beginnings.
The Damson plums are indigenous to the breath-taking Lyth Valley area of the Lake District, growing in orchards and forming wind breaks. Their white blossom is as prolific as Blackthorn in early spring.
Elspeth Biltoft, owner of Rosebud Preserves, says: "To our mind English Damsons are the finest of plums for preserve making, with their pale green flesh, midnight blue skins and naturally sharp flavour. They combine beautifully with unrefined cane sugar to make a wonderful jam bursting with sharp, rich fruitiness.
"What better way to celebrate this historic event than with an afternoon tea of scones, clotted cream and Damson jam or with a simple Victoria sponge cake filled with this mouth-watering jam. Long live King Charles III."
Rosebud Preserves has been making its jams, marmalades, chutneys and jellies at Masham, North Yorkshire, since 1989. The company was started by Elspeth and her founding principles, to source local produce whenever possible; to cook traditional recipes; and practice time honoured techniques, without the use of additives, preservatives or pectin; remain the same today.
The jam is available to buy online at rosebudpreserves.co.uk.
A Birthday Celebration Competes with the Coronation
Prince Archie, the son of Harry and his wife turns 4 on the day of the King's coronation. The couple does not have to publicize that fact. Online sources, such as Yahoo have done that for them.
Yahoo has provided details on the contrast between the degree of participation by William, and the absence of any participation by Harry. A source from Yahoo has also shared this fact: Harry plans to fly home right after the ceremony, so that he can attend Archie's birthday party.
Since CNN plans to start airing the coronation ceremonies at 5am pacific time, Harry should be able to sneak in at least some of that birthday celebration.
The crowning of King Charles III is almost here! On Saturday May 6th, the coronation will be in full swing – and one dazzling element to the day is what the royals wear, including their finest jewels, from their tiaras to rings, there'll be no shortage of sparkling jewels with some worth several millions of pounds.
To celebrate the coronation, financial researchers at Cashfloat (www.cashfloat.co.uk) have been pondering which pieces of the royal family's jewellery collection are the most expensive and can finally reveal the most valuable of them all.
10 of the most expensive jewellery items owned by the royal family, ranked
Imperial State Crown – Estimated value of £5,000,000,000
At the end of the coronation ceremony at Westminster Abbey, the monarch wears the Imperial State Crown. This breathtaking headpiece is composed of gold and set with an impressive array of gems: 2,868 diamonds, 17 sapphires, 11 emeralds, 269 pearls, and 4 rubies. The current version of the Imperial State Crown was made for King George VI's Coronation in 1937, replacing the crown that was created for Queen Victoria in 1838.
Nizam of Hyderabad Necklace – Estimated value of £66,300,000
In 1947, five years before she became Queen, Princess Elizabeth was given the Nizam of Hyderabad Necklace as a gift for her engagement to Philip Mountbatten. This lavish necklace, with over 50 diamonds set in platinum, has been featured in multiple portraits of the Queen prior to her coronation and has even been loaned to the Duchess of Cambridge multiple times in recent years.
Delhi Durbar Emerald Choker – Estimated value of £16,060,200
The Delhi Durbar necklace was one of the Queen's most distinguished and precious possessions. Consisting of nine emeralds that were previously owned by Queen Mary's grandmother, as well as an 8.8-carat diamond cut from the Cullinan diamond, reputed to be the largest diamond ever discovered!
The Greville Emerald Kokoshnik Tiara – Estimated value of £10,000,000
The diamond and emerald headpiece crafted by the French jeweller Boucheron has been around for nearly one hundred years. However, it has only been part of the royal family for a little over 75 of those. Initially belonging to Dame Margaret Greville, the tiara was bequeathed to the Queen Mother upon Greville's death and the royal collection was then passed on to Queen Elizabeth after the Queen Mother's passing. In 2018, the Queen loaned this extravagant piece to Princess Eugenie for her wedding day, making it an iconic "something borrowed".
The King's Coronation: Top tips on planning your street party
Planning a street party for the King's coronation? Insurance experts at A-Plan Insurance take you through some steps to help you get started – and some important pointers you can't afford to ignore.
Last year's Queens Jubilee saw street parties up and down the country – and served as a much-needed reprieve from both COVID and the cost-of-living pressures. This year, we're expecting as many, if not more, street parties as we celebrate the King's Coronation on Saturday the 6th of May.
But there are so many things to take into consideration when it comes to party planning – no more so than when it involves an entire street or community. A-Plan Insurance offers some useful insights into where to start with planning and why you should consider insurance.
Whether you intend to gather as a group to watch the televised Coronation take place at Westminster Abbey, or enjoy some socialising, food and music with your neighbours, there are certain steps you need to take to make sure you, and attendees stay safe and on the right side of the law and mitigate risk.
Google trends data reveals that UK residents began searching for "Coronation Party' back in January, with searches spiking the most over this past week.
A right royal knees up
It's estimated that millions will take part in the 'Coronation Big Lunch' on Saturday 6th May – whether it's a family event, a picnic in the park or a street party. The important thing is to start planning now.
Start by picking a date from 6th to 8th May – and a time! You don't need to stick to Saturday 6th May, or even the daytime, you could plan something on the Bank Holiday Monday evening, if preferred.
• If you are planning a Street Party (i.e. you will need to close your road) you will need to contact your local council. You can apply here or give your Council a call. While councils prefer all requests by end-March, they will continue to be reviewed after this date.
• If you don't need to close the road, you can run what is called a 'Street Meet'. If you live in a cul de sac, councils are generally happy for this to go ahead without permission. Otherwise, use driveways, parking areas and front gardens – none of these will require council permission. Ensure you don't obstruct pavements.
• Another option is a 'Neighbour's Picnic', which can be held in the local park, the only caveat is that you cannot have music or a barbecue, but it may work well for sandwiches and cake!
Involve your neighbours from the start.
• Get your neighbours involved – and make sure everyone meets to discuss the Big Day beforehand.
• Ask everyone to bring a dish and drink, and don't forget to include vegetarian/vegan type options. Please make sure you ask your neighbours to label ingredients, and flag anything that contains nuts.
• Consider classic British recipes, such as Scotch Eggs, sausage rolls, Bakewell Tart and Victoria Sponge cake.
• You could plan a barbecue, if you are using private land.
• Consider whether you will buy plastic cutlery or reduce waste and encourage neighbours to bring their own.
• If you need crockery, consider buying some mismatched plates from a charity shop, they appear much more authentic, cause less waste and the charity will benefit from your purchase. You could even clean them up and return them for resale.
• To keep decoration costs down, task the local children with creating bunting, flags on (paper) straws, and paper chains.
• Consider setting up a Spotify playlist and sharing the link with your neighbours who can add their music to it as well.
• Ask neighbours to chip in together to arrange party insurance.
Do you need Coronation party insurance?
If you are organising an event as an individual or as a collective, yes, you do. While event insurance isn't a legal requirement, it could protect you from a whole host of issues! We would rather you enjoyed the fruits of your labour than spent the day worrying about damage, or accidents and injury claims.
It's easy to take out single event insurance to cover you for a street party. Much like travel insurance, you can choose 'single' or 'multi'. However, 'single' does cover multiple days (up to four) so if you are planning on organising several parties over the Bank Holiday weekend, this would be ideal. If you enjoy the street party spirit and host more throughout the year, multi could be a good option. But why do you need it?
Litigation can range from a few hundred pounds to tens of thousands of pounds – could you afford this if a partygoer slipped on some food and injured themselves, or had a touch of food poisoning after the event? They could even burn their lips on a hot cup of tea. And you could be liable for all of it. Consider as well that, although the council may have closed your street, not everybody will want to move their cars, so be prepared to consider any claims for damage to vehicles.
If you are planning to super-size your celebration and use outside caterers, they would come with their own insurance which would cover food poisoning, burns or allergic reactions, however if your buffet is likely to be made up of food you have cooked, or your neighbours bring, it's a good idea to ensure you are protected. And if you consider paying anyone yourself, perhaps a student looking for a little pocket money to prepare food or clean up, or even pay the keen cook on the street to do all of the catering, you may need to consider a form of employee insurance.
In short, street parties come in all shapes and sizes, so if you are planning one, talk to a broker who will find you the right policy for your party.
Coronation party insurance – what doesn't it cover?
• When it comes to fireworks, think again, you will not be covered for pyrotechnic damage!
• And if you were thinking of a fundraising bungee jump, a bonfire, ballooning or flying, these will not be covered under your events insurance.
• Contrary to popular belief, bouncy castles are not insurable. However, if you hire one from a reputable hirer, they may provide a certain level of insurance with the hire.
• If you have a larger space and are considering a fairground ride, you will not be covered if you intend to operate it yourself, so make sure you hire it with staff to ensure safe operation.
• If a couple of your neighbour's volunteer to act as 'bouncers' to prevent unwanted guests wandering into your celebrations, the organiser could be liable for any injuries they cause in a kerfuffle. If you are planning a larger event, or you are hosting a street party in a busier area, then we would recommend hiring an SIA Approved bouncer, who will come with full training and their own insurance.
Safety first
While it's common sense, it's important that you and your neighbours work together to clean up knocked over or spilled items and ensure that everybody behaves themselves. Labelling food to warn people of allergens is a simple but effective way of mitigating food allergies. It could also be an idea to make sure you have a First Aid kit for any falls or burns. Conducting a simple health and safety check is recommended.
And one last point you may not have considered is to make sure that your front door and windows remain locked while you are enjoying your street party, to avoid any disappointment when you get home after a wonderful day with your neighbours.
Whatever you do, we hope you have an enjoyable and safe day.
Did you know that A-Plan can cover street parties? We know this is a pretty unique insurance to consider, so we are happy to answer any questions about party insurance that you can think of, to ensure your event goes smoothly and without worry. Contact your local branch here.
The research was carried out by A-Plan Insurance, which has more than 100 branches nationwide and also has multiple job opportunities across its branch network. The company, established in the 1960s, provides a personalised service to more than 900,000 policy holders.
A-Plan Insurance is a trading style of A-Plan Holdings which is Authorised and Regulated by the Financial Conduct Authority.