Kromo menswear
Inspired by the vast amount of plastic being dumped into the ocean, sustainable menswear creator Miguel Munoz has just launched Kromo Menswear with the mission statement to support the efforts of cleaning up our oceans.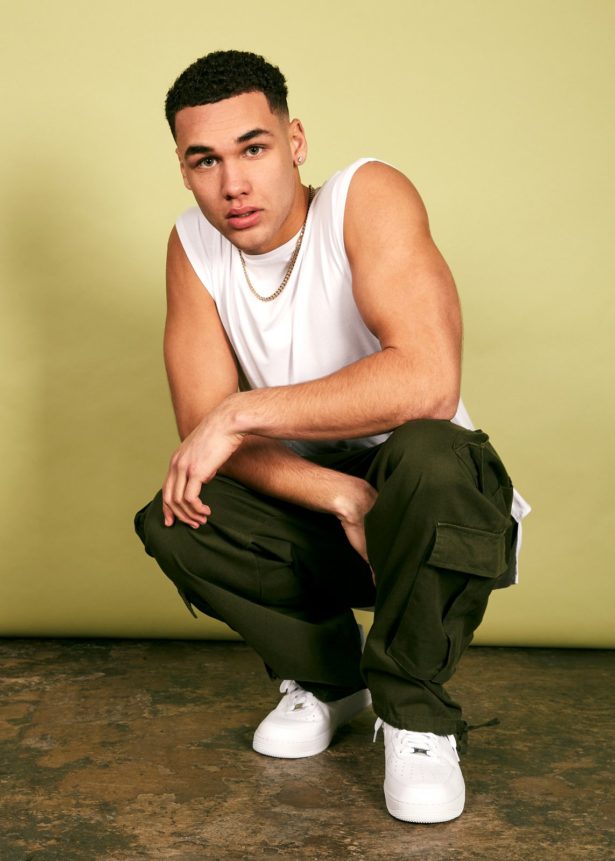 The label has just released garments designed out of two sustainable fabrics. One is using bamboo for t-shirts, these are 96% bamboo and 4% elastane. The other is a branded fibre called ECONYL® which is made of old and abandoned fishnets extracted from the oceans and other recycled materials like carpets.
Not only are the products made from very eco-friendly materials – the way these fabrics are made is also ethical by reusing the water during the manufacturing process and by avoiding the use of harmful chemicals.
Even down to the packaging, Miguel has incorporated sustainability wherever he can – The garments are wrapped in paper instead of plastic and secured with a recycled paper sticker. The external packaging is made of a combination of PBAT, a bio based polymer which is compostable, and PLA which is made up of plant materials like cornstarch that allow these mailer bags to break down in only 180 days in a domestic compost. The bags are certified by TUV Austria; meeting American, European and International standards.
His efforts don't stop there, soon Miguel & Kromo will host a beach clean to support the efforts in cleaning up our oceans and removing plastic from our natural environments.
Feel free to have a look at the website – www.kromomenswear.com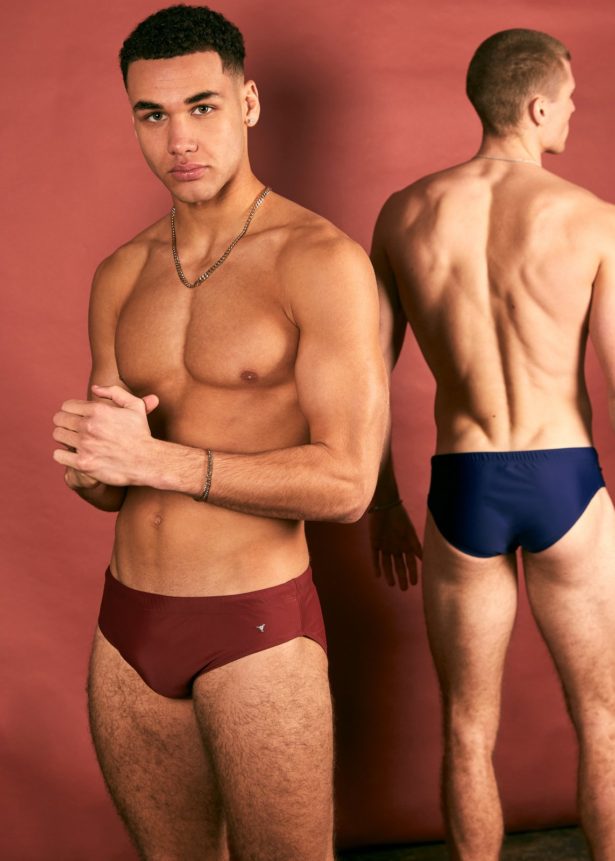 Kromo Menswear is the newly launched sustainable fashion label based in London and founded by
the designers passion in cleaning up our plastic polluted oceans. Kromo's mission is to diminish
global warming by reducing the fashion industry's carbon-footprint as they currently contribute
"8.1% of the world's greenhouse gas emissions" and that should be changed!
● New sustainable menswear brand Kromo has just launched their eco-friendly garments
available on their website.
● The founder & designer of Kromo; Miguel Munoz created the brand because of his great
passion for sustainability & living a greener lifestyle.
● From garment creation, packaging, water use and material type Miguel has incorporated
sustainability into every aspect of his menswear label.
As much as "20% to 35% of all primary source microplastics in the marine environment are from
synthetic clothing.." This is the main reason why Miguel Munoz launched Kromo Menswear with the
mission to support the efforts of cleaning up our oceans. Kromo's aim is to produce eco-friendly
clothing which is durable and ultimately reduces the waste we contribute to oceans and the world
entirely.
The label has just released their first collection – designed out of two sustainable fabrics and
showcasing a range of different sleek & simplistic garments such as branded t-shirts, vests and
shorts. This first collection integrates functionality and comfort into a fresh and vibrant style that
defines the Kromo brand. The label is also supporting the sustainable movement by donating £1
from every purchase to Surfers Against Sewage, a charity dedicated to the protection of oceans,
waves, beaches and wildlife.
"Sustainability is at the forefront of Kromo's focus, I want to be able to better our world for the
generations to come through fashion and reduce the waste we contribute to our environment" –
Miguel Munoz, sustainable designer & founder of Kromo
The fabrics used are of very high quality and well-made, known for their durability, light feel and
eco-friendly characteristics. Their t-shirts and vests are 96% bamboo and their swimwear line and
shorts incorporate a branded fibre called ECONYL® which is 100% regenerated nylon made of old and
abandoned fishnets extracted from the oceans and other nylon waste.
One of their most treasured pieces out of the collection are the Brazilian inspired swim briefs, these
type of briefs are typically worn by many locals on the beaches of Copacabana and Ipanema; flat in
the front, tight around the leg and loose around the waist – perfect for sunbathing or swimming.
Not only are the products made from very eco-friendly materials – the way these fabrics are made is
also ethical by reusing the water during the manufacturing process and by avoiding the use of
harmful chemicals. Kromo's clothes are designed and produced in London and they have partnered
with a local manufacturer that follows strict ethical standards. Such as keeping fabric waste to aminimum and paying their team a competitive fair wage for their hard work. They also only source
sustainable fabrics that are knitted/woven in the UK and Europe and carry a fair trade certification.
Even down to the packaging, Miguel has incorporated sustainability wherever possible – The
garments are wrapped in paper instead of plastic and secured with a recycled paper sticker. The
external packaging is made of a combination of PBAT, a bio based polymer which is compostable, and
PLA which is made up of plant materials like cornstarch that allow these mailer bags to break down in
only 180 days in a domestic compost. The bags are certified by TUV Austria; meeting American,
European and International standards.
Find the Kromo Menswear website here.
His efforts don't stop there, soon Miguel & Kromo will host a beach clean to support the efforts in
cleaning up our oceans and removing plastic from our natural environments. The brand will also be
continuing to create events and host advocacy opportunities for anyone interested in cleaning up our
world.
About Kromo Menswear & Miguel Munoz
Miguel Munoz has always been a strong advocate for sustainability, but after working within a
marketing team for a hotel and having lived in the busy London city for 12 years he truly wanted to
better our polluted environment and make a change.
Kromo Menswear and Miguel believe change is needed in the fashion industry to regain harmony
with nature and they are committed to contribute to that change. These beliefs and aims have been
what has created Kromo today