Keeping that Loving Feeling Alight
Even after Valentine's Day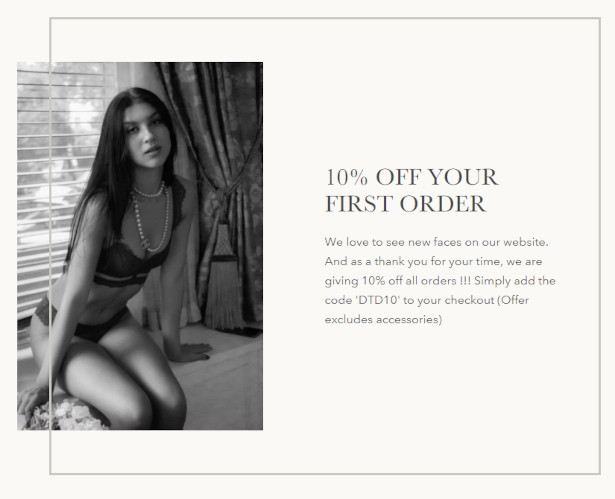 Valentine's Day might be firmly behind us now, but don't let the flame go out!
Show your wife or partner that romance is still alive even on Mothers' Day. Keep the fire burning by gifting some soft silky underwear or nightie to the yummy mummy in your life, once the children are safely tucked in bed.
DARETODESIRE, a newly launched company founded and led by women, aims to empower all women through romance and sex appeal. The mother of your children will approve.
At DARETODESIRE you'll find a full collection of luxurious lingerie items that are sure to delight.
• Bras and Panties
Collection of bras and matching panties in ultra-feminine styles with a soft, silky feel and delicate details
• Nightdresses
Sweet dreams in short sexy nightdresses with removable padded cups and matching thongs
• Masks
Sleeping masks and face masks in pure mulberry silk.
Worth noting that according to research, silk is an antiviral material while being breathable. Stepping out of the boudoir, the DARETODESIRE facemasks will keep your wife or partner safe everywhere she goes without losing any of her seductive power.
View the full collection here www.daretodesire.store