We might be in the midst of a pandemic, but there are still a few things that you can do to make mums feel special this year – even if we can't be together.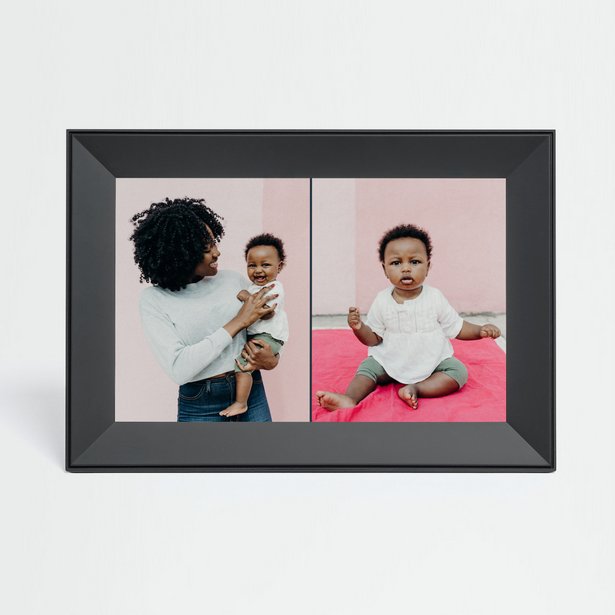 For those of you who've been kept apart for months, why not find a new way to share your lives, with Aura and their best-selling digital frames Carver and Sawyer. With the easy-to-use Aura app, you'll be able to share your favourite photos from your phone directly onto a stylish photo frame — be it in your own home or in another household's shared frame.
From treasured memories to lockdown moments, these frames allow you to reflect on positive moments and feel connected no matter how far apart you may be. And what's more, a special Mother's Day promotion will be launched from 1st March – 14th March. The Carver will be on sale at £119 and the Sawyer at £179.
Both frames are available online only from auraframes.co.uk and Amazon and come with a gift set up function which allows you to Preload photos and invite family to join the Aura app ahead of time. Aura comes in a gift ready box, no wrapping required.
All Aura frames are built with innovative technologies including hi-resolution, crisp clear screens that automatically adjust brightness and a touch bar that allow users to easily scroll through photos. And thanks to the Aura app you can share up to 10,000 photos with no storage limit.
Aura Carver frame (£119 in the sale)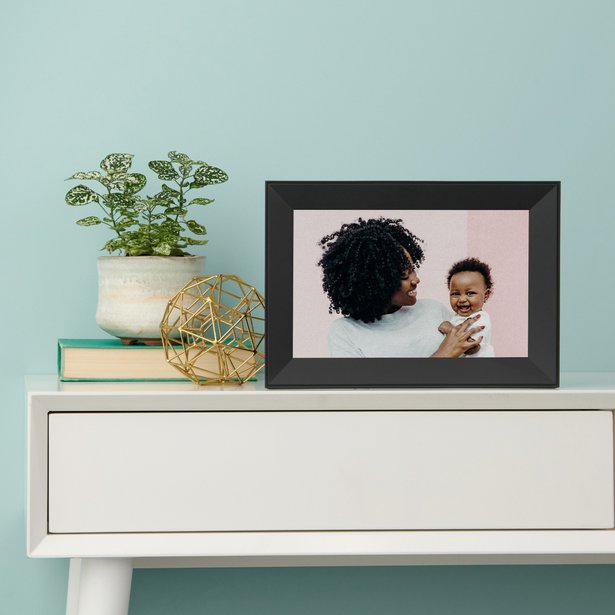 The Carver frame offers the largest display size across all of the Aura collections, and maintains Aura's best-in-class design, easy-to-use photo sharing experience and unlimited photo storage that allows you to reflect on treasured memories and share them with loved ones around the world.
The Aura Carver frame comes with a range of distinguishing features:
o Landscape-only orientation to best display group photos, settings and more
o Intelligent Photo Pairing feature that intuitively pairs portrait photos side-by-side through proprietary, AI-powered technology
o Modern, sleek design inspired by minimalist architecture with clean lines and geometric shapes, making it a beautiful home decor piece. Comes in Charcoal Black, Chalk White and Mat (Limited Edition)
o Unlimited photo storage so you don't have to worry about running out of space
o Gift setup for any recipient, allowing you to pre-load photos for them and invite others to share photos to the frame through the Aura app
o Crystal clear display. Energy conscious ultra HD display adjusts brightness based on its surroundings
o Interactive touch bars allows you to change photos, view details, and more with just the swipe of a finger
Available: auraframes.co.uk, Amazon UK
The Aura Sawyer frame (£179 in the sale)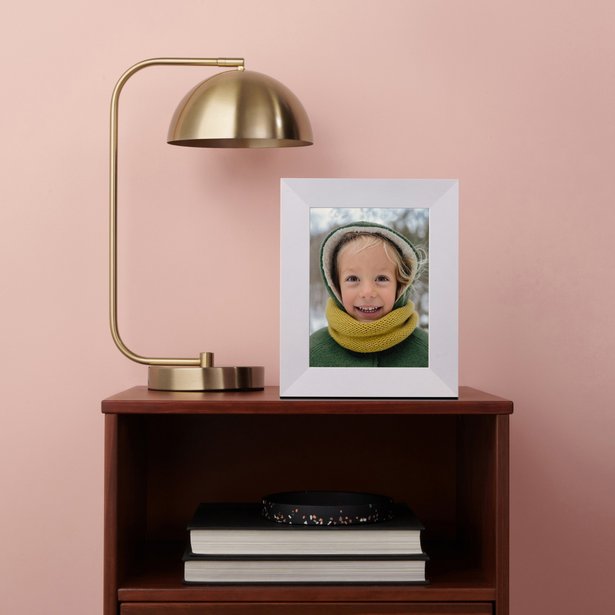 High-design meets natural materials in Sawyer by Aura, a contemporary take on the classic frame. Undertones of champagne and rose shimmer across the surface of the metallic Mica frame, accentuated by its satin finish.
The Aura Sawyer frame comes with a range of distinguishing features:
o Crystal clear display. Energy conscious ultra HD display adjusts brightness based on its surroundings
o Contemporary design that comes in metallic, champagne-coloured Mica or sleek midnight Shale
o Unlimited photo storage so you don't have to worry about running out of space
o Gift setup for any recipient, allowing you to pre-load photos for them and invite others to share photos to the frame through the Aura app
o Interactive touch bars allows you to change photos, view details, and more with just the swipe of a finger
Available: auraframes.co.uk, Amazon UK