Two products from Lizi's Granola that are ideal for those looking to stay in shape! www.lizis.co.uk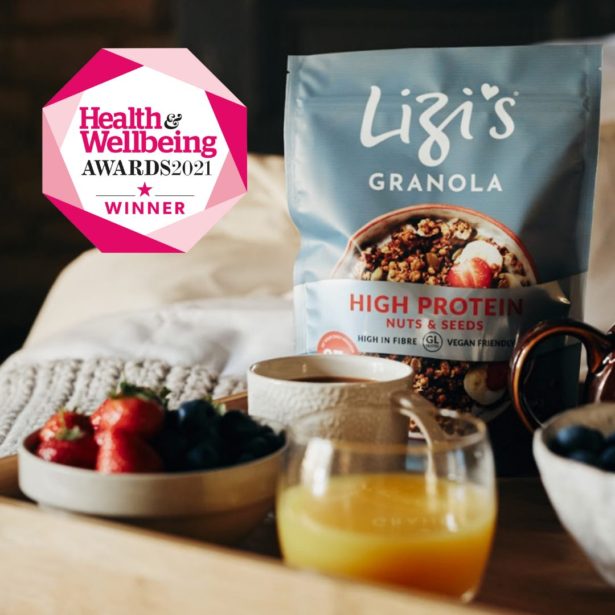 With a single 50g portion providing 27% of your daily protein needs, Lizi's High Protein Granola is a delicious, nourishing option for those looking for a post exercise booster. Packed full of ingredients like oats, pumpkin seeds, coconut and chopped nuts, this granola is also high in fibre.
Lizi's High Protein Granola is available from Sainsbury's, Tesco, ASDA, Morrisons, Co-op and Ocado £3.89 for 350g.
As with all Lizi's famous granolas, High Protein Granola is vegan, thanks to the treacle used to add flavour instead of honey. It's also GL tested, meaning you will feel fuelled and ready for all activities!
Secondly, Containing 1 billion cultures and over 4g of fibre per 50g serving, Lizi's Digestive Health Granola is the tastiest way to help maintain optimum digestion whilst enjoying the essential flavour and much loved crunch of Lizi's Granola.
It also contains a range of good-for-you natural ingredients including almonds, coconut and pumpkin seeds which are also packed full of fibre, meaning you are delivering maximum TLC to your tummy.