Toppik – the amazing men's grooming brand is an ideal Father's Day gift. So that he looks his best…
Male grooming essential, Toppik is the leading hair building brand that helps you to instantly achieve the appearance of thicker, fuller hair by concealing any signs of thinning. Suitable for all hair types, Toppik is the ideal solution for troublesome hair lines, thinning crowns or even patchy beards.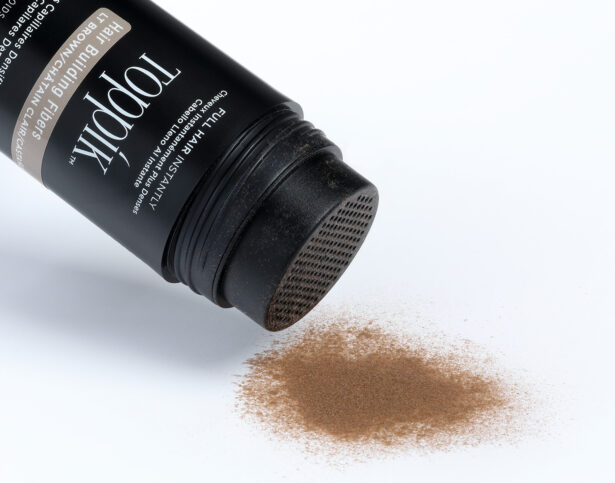 Toppik Hair Building Fibers are ideal for men and women who want to disguise the challenge of thinning hair; acting as a hair thickener so you can feel confident at all times. Toppik uses keratin-derived fibers that are safe, natural and blend undetectably with your existing hair to create the appearance of naturally thicker, fuller hair. The natural keratin protein that has strong static charge, Toppik Hair. This premium keratin is also almost identical to that found in hair, ensuring an effective blend that provides a seamless finish. Once applied, it will not move (come rain or shine) until shampooed out. Available in 5 shades black, dark brown, medium brown, light brown and medium blonde – there is a match for everyone.