THE WORLDWIDE ROAR 2022 CALENDAR LAUNCHES TO PROMOTE EQUALITY AND ASKS MEN TO GET NAKED AS ALLIES
• The Worldwide Roar's new 2022 calendar showcases athletes of different ethnicities, ages and body types who embrace nudity as a pledge of allyship
• Manchester Village Spartans RUFC among thirty athletes from sports including rugby, rowing and cycling to strip off for shoots in the UK and Mexico.
• Internationally-acclaimed Worldwide Roar is subject of Athletes 4 Action research study by Leeds Beckett University in the UK and Calgary University in Canada.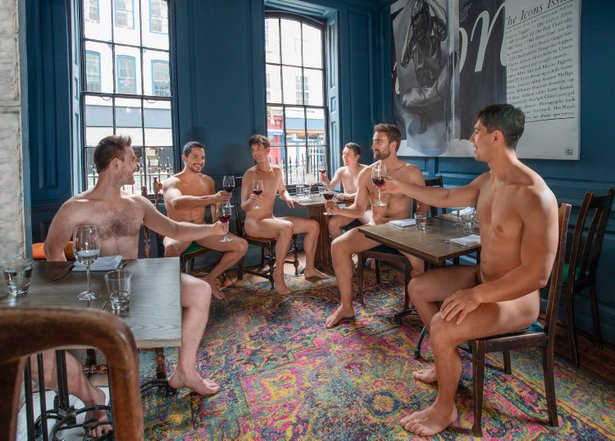 The Worldwide Roar campaign seeks to address inequalities and exclusion through asking men to become allies. As WR Campaign Director Angus Malcolm commented:
"Allies look beyond their own experience and their own interests to consider and support the needs of the wider world. They know that embracing and reflecting more perspectives leads to better, fairer outcomes."
The Worldwide Roar began promoting the concept of allies when straight male athletes posed nude in a calendar to address homophobia in sport. The gesture was strongly welcomed by the LGBTQI+ community, and the campaign has since won global recognition and multiple awards for its work.
When the #metoo movement arose, WR expanded its focus to highlight the distinction between how men and women are treated in the society. The campaign broadened its mission again to reflect learning from the #BLM movement. Malcolm explained:
"These movements have shown us how those who are shut out from power can work together to make a difference. We know that some men, particularly straight white men, see all of this as an attack on their birth right. We see it as an opportunity for men to explore and embrace new, healthier versions of masculinity. We can all win here."
The solution that the Worldwide Roar has developed over more than a decade is to ask men to confront their relationships with masculinity from the ground up – and at WR, that means getting naked!
Long-time participant Lucas has been stripping off for the project since 2015 and is proud of the calendar's evolution:
"When we started as the Warwick Rowers, we were all good mates from similar backgrounds with similar life chances. It was still a big journey for us to get naked together and show our bodies to the world, but the Roar has now become a much more powerful and life-changing experience for the guys who join. Men of different ages, sexualities, ethnicities and cultural backgrounds all come together naked."
Nick, who works in publishing, joined the project in 2019 through his membership of an inclusive rowing club in London. Making his second calendar appearance this year, he loves the direction the project is taking as it expands from rowing into other sports.
"We need to redefine the all-male space. The Roar does that. Instead of enabling toxic banter among men who think alike, the Roar creates a healing space where a diverse range of men can come together to explore what masculinity means to them. It gives them perspective on how differently we experience life. It's the key to becoming allies."
This year, the Manchester Village Spartans inclusive gay rugby club have made their naked debut in the Roar! Spartans player Dan commented:
"What was so amazing about the shoot for the Roar was how a massive group of gay and straight men, Spartans and guests, all got naked together and created a truly memorable and uplifting experience. There were hilarious moments but what brought me the most joy was to see so many men drop their guards and embrace this very unusual moment together. We're already planning to do more shoots with the Roar and would recommend it to any sports club."
WR is a project that began in rowing is making a big push into rugby, with other clubs already keen to join the Spartans in 2022. Any clubs or players interested in participating should visit squadwr.org .
WATCH OUR BRAND NEW VIDEO TO FIND OUT WHY we need men as allies – and men need to embrace vulnerability.#
CLICK BELOW WATCH AND SHARE, COPYRIGHT FREE!