Great Mother's Day Gift
This is a cool product from Whitetail Woodcrafters!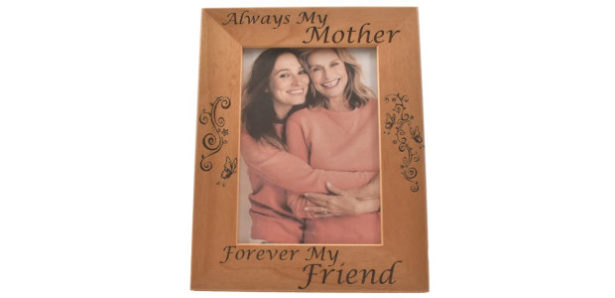 Mother, Friend Personalized Wood Picture Frame
Product URL: www.whitetailwc.com/product/mother-friend-personalized-wood-picture-frame/
Product Price: $27.95
Buy and see mor eat :- www.whitetailwc.com/
Tavour online craft beer retailer… such a great range of Mother's Day gifts.
Tavour are an online craft beer retailer that works with over 600 independent craft breweries across the USA. They bring the best in craft beer from Seltzers, Ciders, Stouts, IPAs and so many more! Having a delicious box of craft beer is the perfect gift, especially when it helps small independent craft breweries keep their doors open! This Mothers day is all about giving something special while helping local businesses!
See more at :- www.tavour.com/gifts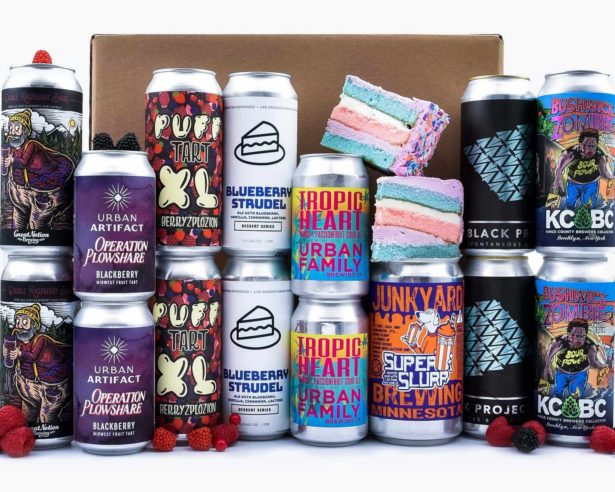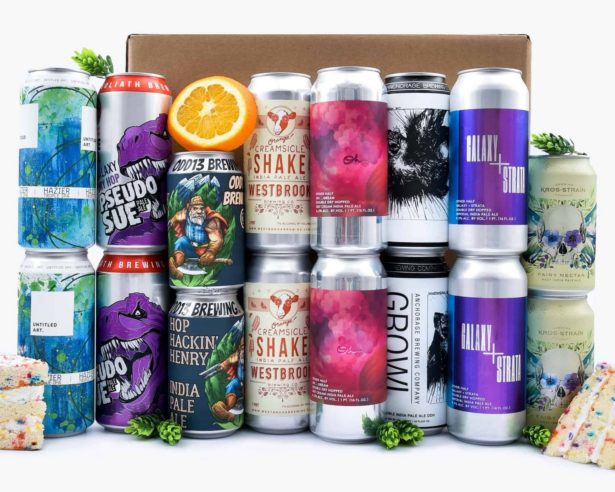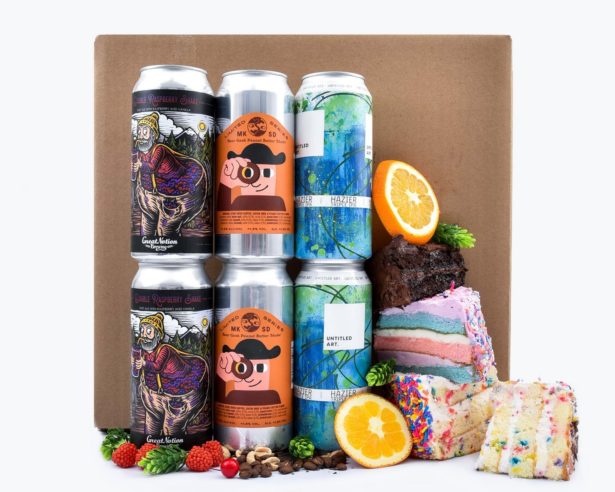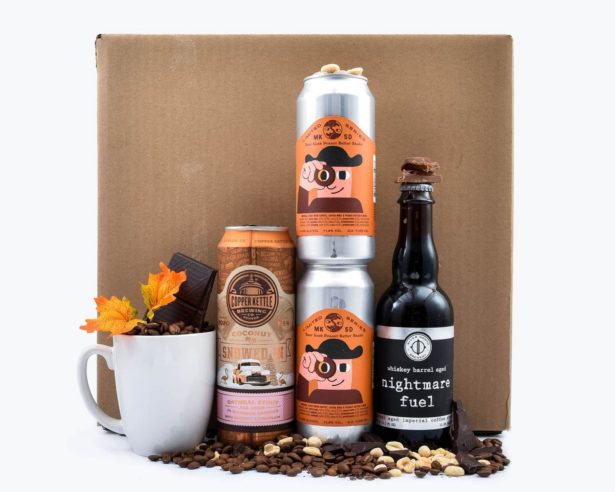 Lee London (www.LeeLondon.com). Webcam Covers… supporting your privacy…
What makes this product so special?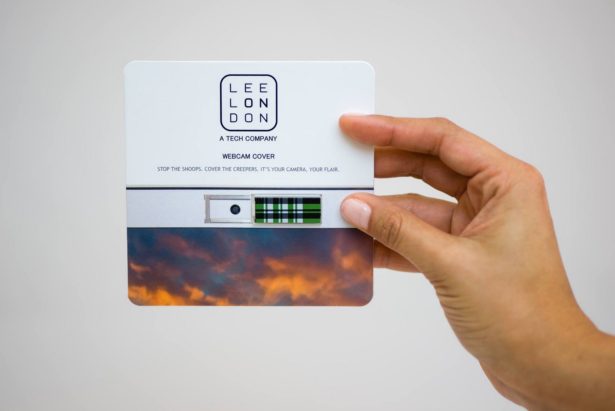 • Covers slide back-and-forth for the user with ease on over 95% of laptops and personal
tablets sold in the US (MacBook Air, Dell Inspiron, MacBook Pro, to name a few)
• Ultra-thin, 95% of laptops sold in the US close with ease
• Product separates from the "base" and interchanges with supplementary designs/covers; allows customers to purchase 1 full unit (base & cover as pictured) and/or additional covers (patented technology)
• Webcam Covers are made of stainless steel; a hard quality metal
• Lee London empower their customers with resources to help them become more tech savvy
• Annually, Lee London give a portion of our profits to 4 charitable organizations (see their Give Back page on their website for more info)
• Sold at Nordstroms
• 100% female owned and operated
~Safe, stylish, and supporting women!
"We Humanize Tech. Our products aspire to empower you to use technology in the way you want. They are designed to give you more control, to make your life easier, and to express yourself through designs that are compelling, playful and at times, even witty."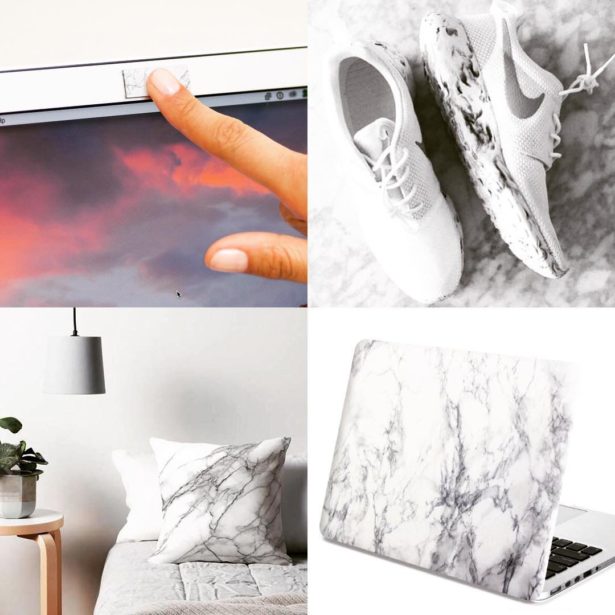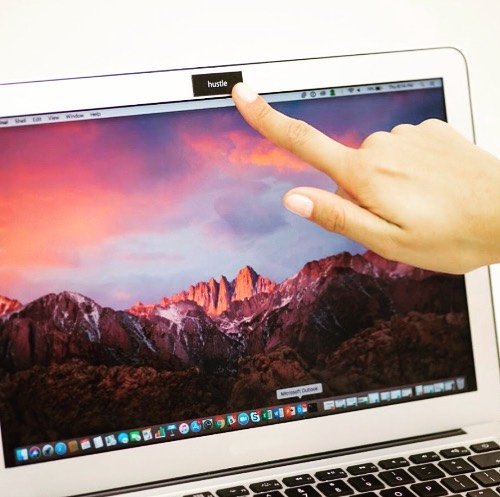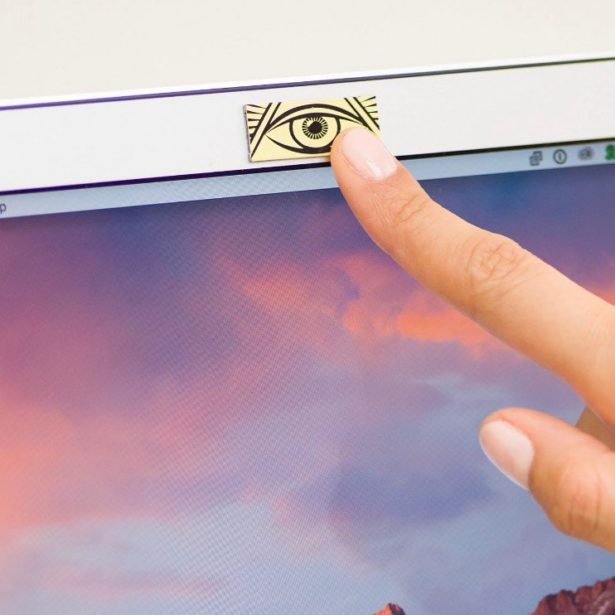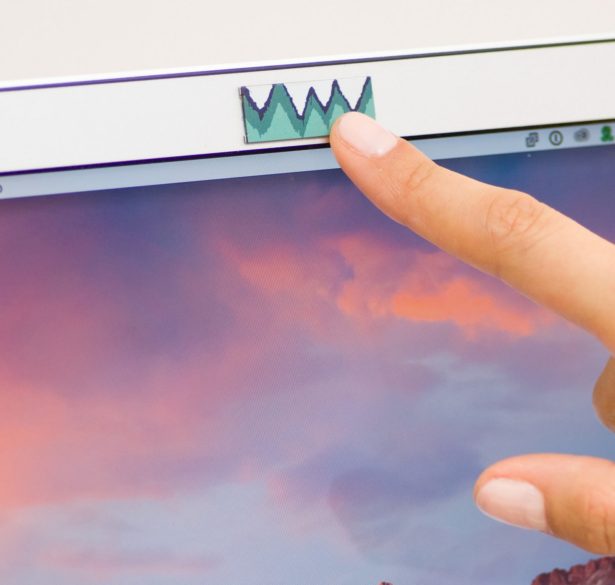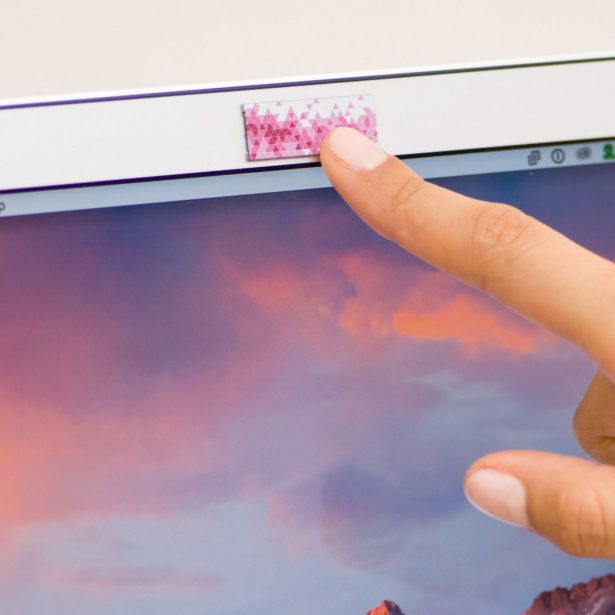 Ella Dean.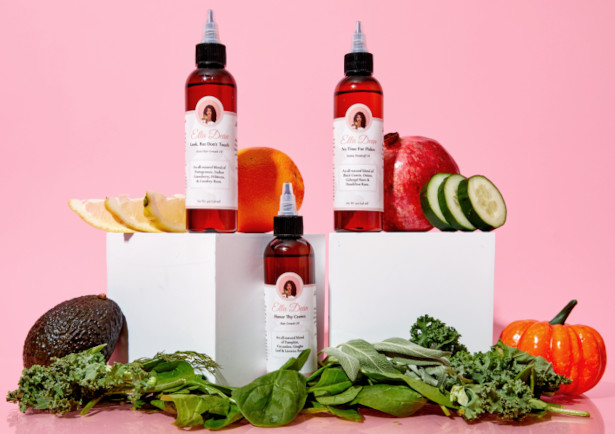 Ella Dean is a natural haircare brand for men and women with textured hair. Our products are made with organic fruits, vegetables, and herbs that aid in hair growth and prevent scalp inflammation and hair loss. For every product our consumers purchase, a percentage of our proceeds goes to the Alzheimer's Association for Alzheimer's care and support and accelerating research.
Products retail for $18.99 and are available on our website at www.elladean.com.
The Game of Life: Releasing the Weight When God Says Wait from Hollywood choreographer Dacía James Lewis is a humorous yet candid first-person account about infertility, relationships, career and more
This help-yourself-book provides the tools anyone can use to get through their own waiting season in life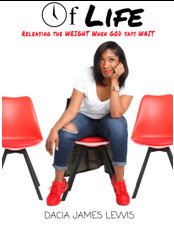 Dacía James Lewis is no stranger to putting herself out there. In her Hollywood career, she has choreographed and graced stages with artists such as Tracee Ellis Ross, Jennifer Hudson, Jamie Foxx, Kanye West, Stevie Wonder, Mary J. Blige and many more. The Atlanta resident was most recently seen in Coming 2 America as well as Genius: Aretha. Expressing herself through dance is something that has always come natural to her; and now, it's her words that are moving the masses. Self-published under her Women Wives Warriors company, and after immediate success, her first book The Game of Life: Releasing the Weight When God Says Wait is available in wide release on Amazon, Barnes & Noble or DaciaJames.com.
Inspired by the candor of Gabrielle Union, Chrissy Teigen and other women in the public eye, the motivational speaker opens up about her experience with infertility as she takes us through her wait journey. Dacía hopes that by sharing her story, it will normalize speaking about an issue that affects about nine percent of men and 11 percent of women of reproductive age in the United States.
While this book covers her very personal experience with the topic, The Game of Life offers so much more and is relatable to everyone feeling stuck whether it has to do with dreams not coming true or pressures they may face from family and society about relationships or career. The reasons may be different, but the waiting game still feels the same.
In addition, it's Dacía's humorous, quick-witted Rules of Engagement section that encourages conscious conversation and gives practical communication tools to use with those around you that may be in a waiting season. "There is something for everyone in this book. It's enlightenment on a taboo subject, encouragement for those disappointed by life's blows and an education for people that need to be reminded of the Rules of Engagement," author Dacía James Lewis says.
The Contented Vegan: recipes and philosophy from a family kitchen
"A growing number of people are quietly thinking about increasing the plant portion of their meals. Mothers are often the first to welcome such changes! The Contented Vegan: recipes and philosophy from a family kitchen is a beautiful gift for any mother. It provides more than 120 simple recipes for any occasion and any time of day. The author gives tips on nutrition, health and the environment and shares her experience of cooking, sharing food and raising a family on a plant-based diet. At 270 pages, in hardback and with full-colour photography, your mother will find much to enjoy!"
As Mother's Day approaches, many will be thinking about how to celebrate. After a year which, for many of us, has mostly taken place indoors, families may be looking to embrace the great outdoors as part of their Mother's Day activities.

Whether you are an experienced navigator of the great outdoors or just getting a taste for nature, experts at the world's most popular recreational angling app, Fishbrain (www.fishbrain.com), can provide some tips on how to help the whole family enjoy a trip into the wild this Mother's Day. Some of the advice Fishbrain can provide includes:
• Gifts for outdoorsy moms- Choosing a thoughtful and useful gift can be a challenge, but the Fishbrain experts can help with some suggestions for moms who like to spend time outdoors.
• Ways to get outdoors this Mother's Day– Many people may be looking for new activities to get them out and about. Fishbrain can offer some suggestions for activities in nature which the whole family will enjoy.
• Fishing tips for beginners– For any families planning to take their kids on their first fishing trip, Fishbrain can give some top tips on how to introduce newbies to the sport.
Dear reader, for those of us looking to gift practical and appreciated items for mom and dad in anticipation of Mother's Day, we share the Salonpas product line of topical OTC pain relief products for your gifting consideration.
us.hisamitsu/pain-relief-products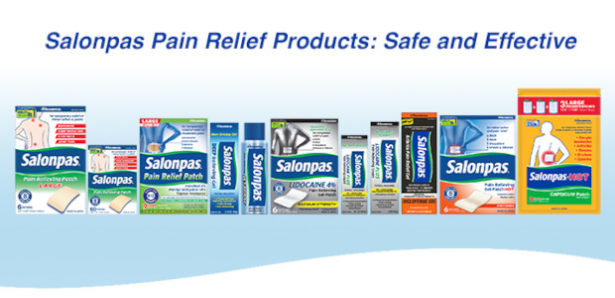 Brand new for mom and dad this year, Hisamitsu America, a division of Hisamitsu Pharmaceutical Co., Inc., and the manufacturers of the Salonpas® line of pain-relieving products, announce the launch of the Salonpas® Arthritis Pain Relief Gel, which features the most prescribed topical pain medicine clinically proven to relieve arthritis pain in major joints. That medicine is prescription-strength diclofenac, which was approved by the FDA for over-the-counter (OTC) use in 2020.
"Salonpas® has a long history of driving growth through our scientific approach to pain relief which includes providing the first FDA-approved OTC topical pain reliever to the public in 2008," said John Incledon, President & CEO, Hisamitsu America. "Our science-based approach is critical to our support of the Salonpas® Arthritis Pain Relief Gel, as diclofenac is a globally important NSAID drug which is clinically proven to reduce arthritis pain in major joints (foot, ankle, knee, elbow, wrist, hand), and safe to use for up to 21 days."
The full product suite from Salonpas includes the new Arthritis Pain Relief Gel, Salonpas HOT, Salonpas Lidocaine Plus Pain Relieving Liquid, Salonpas Lidocaine Plus Pain Relieving Cream, Salonpas Lidocaine Pain Relieving Gel-Patch, Salonpas® Pain Relieving Patch, Salonpas DEEP Relieving Gel, Salonpas Pain Relief Patch Large, Salonpas Pain Relieving Gel-Patch Hot, and Salonpas Pain Relieving Jet Spray.
Umbr Tree, a fine home fragrances company, has launched its exclusive line of natural fine fragrance candles.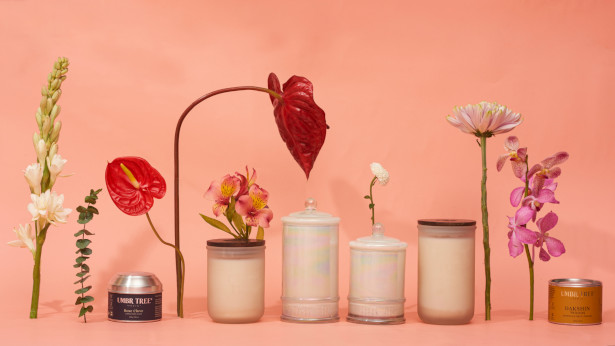 Manufactured in India using artisanal craftsmanship with modern technology and world-class machinery, Umbr Tree products do not use paraffin or petroleum by-products, are free from animal ingredients, and use only natural and organic ingredients.
All Umbr Tree fine fragrance candles are made using a proprietary all-natural wax blend of soya wax, coconut wax, beeswax, and palm wax. The products are free of any additives, dyes, preservatives, and other toxic chemicals.
Experts opine that indoor air quality is 10 times worse than outdoor air pollution. Paraffin candles further contribute to the indoor air pollution problem by emitting toxic particulate matter into the air resulting in health issues such as asthma and respiratory allergies. That's why it is essential to opt for candles that burn clean, emit no harmful chemicals or soot, and are eco-friendly, high-quality and sustainable. And Umbr Tree aims to create products that make every home and indoor space toxin-free. An ideal complement to home decor, and a classic gift for those who appreciate the finer things in life.
Announcing the launch of the natural fine home fragrance brand, Ms. Sangeeta Nandy, Co-founder & Director, Umbr Tree said, "India is known for its abundant natural resources and its profound knowledge of nature. Surprisingly, the history of fragrance is rooted in our civilization. There is a need for the country to rediscover and innovate in order to lead in the global fragrance industry. And we, at Umbr Tree, are fuelled with the sole intention to provide the best home fragrances crafted to express the purity, diversity, and heritage of our country, India."
Umbr Tree aims to be a leader in the home fragrance industry in India and globally. The products are available online at the Umbr Tree store and Amazon India. Umbr Tree's launch products – 'Vogue Collection' and 'Soul of India' are fine fragrance candles available in traveler tins, elegant glass containers, and gift sets and have exclusive fragrances like Amber Oudh, Rose Clove, Dakshin Woods, Memoirs of Ziro, and 10 more fresh, fruity, gourmand, floral, oriental and woodsy fragrances.
"Umbr Tree was born by taking inspiration from experiences and experiments, and above all a passion for art, design, and travel. The idea was primarily to create a relaxing ambience, and make homes smell amazing, warm, and inviting without compromising on the aspects that harm one's health and environment", said Mr. Syed Naqib Ahmed, Co-founder & Director, Umbr Tree.
Beautiful, natural, and pure, it's a wonderful, thoughtful gift for any occasion.
About Umbr Tree:
Umbr Tree is redefining the home fragrances industry with its luxurious refined scents crafted with stimulating perfume oils with a strong sense of beauty, history, and culture. A made-in India brand, Umbr Tree uses the highest quality, organic and toxin-free ingredients in its fine fragrance candles. Moreover, the ingredients are all ethically sourced from manufacturers within India hence minimizing their carbon footprint on the planet. Headquartered in Bengaluru, India the brand produces non-paraffin, ecologically sound, cruelty-free, and sustainable candles for the Indian as well as global markets. Currently, Umbr Tree offers 14 varieties of candles which are manufactured in the state-of-the-art unit in Doddaballapura, Bengaluru.
To learn more about fine fragrances and natural wax candles, please visit www.umbrtree.com/
Mother's Day is a day to make your Mum feel special.
Instead of flowers that don't last, how about the gift of effective, luxury skincare that looks and smells absolutely divine? Samson & Charlie are a Melbourne-made skincare brand that's exploded since lockdown in 2020. With stunning Mother's Day Gift Sets, there's a price point and product for every budget and every Mum's taste.
samsonandcharlie.com.au/collections/mother-s-day-gift-guide-2021
Best-selling Anti-ageing Hydration Pack (features Niacinamide, a powerful multi-faceted anti-ageing ingredient for all ages) https://samsonandcharlie.com.au/collections/mother-s-day-gift-guide-2021/products/24k-glow-anti-aging-set
If you really want to pamper your Mum – Try the 24K Glow + Moet Chandon Pamper Hamper pack! It's the ultimate in luxury gifting for your Mum on her special day:
samsonandcharlie.com.au/collections/mother-s-day-gift-guide-2021/products/24k-hydrating-glow-moet-rose-pamper-giftset
This Mother's Day why not use your reward points to pamper Mom?

Remember that travel rewards credit card you've been using daily to shop with in lockdown, or those frequent flyer miles you racked up pre-pandemic attending client meetings? With Mother's Day around the corner, now could be the time for many consumers to reset their password and log back into their travel rewards accounts. Those who do could save big on ways to treat Mom this year—even from the comfort of home.
Since the start of the pandemic, most travel loyalty programs have paused currency expiration dates, and with limited options to travel during 2020, members are likely sitting on a healthier stock of points/miles than they thought. What's more, they may not be aware that some of North America's most popular travel programs offer many ways to use rewards, beyond travel bookings.
When it comes to using your rewards program to make non-travel related purchases often you don't need to have a large points/miles balance to take advantage of these savings. Plus, even if you've not got a huge stock of miles, it can still be more cost effective to buy some extra ones to complete a purchase using your rewards program over completing the whole transaction using cash.
To make things easier, Points, who gives members of the world's largest travel loyalty programs more options to earn and use their points/miles, has put together some of their favourite ways to save this Mother's Day by using points and miles.
Covid-friendly treats
What about trading in some Marriott Bonvoy points to treat Mom to this year's must-have home cooking essential, an air fryer? Or use those United MileagePlus points to take her stay-at-home workouts up a notch with a kettlebell set, fitness smartwatch or even an interactive Mirror virtual gym. Remember: if you are a few points/miles short of your ideal gift you can easily top up your rewards and still make your purchase. E.g. spending as little as $20 to top up your balance with more points/miles, could be a lot cheaper than buying that air fryer at the store.
Quarantine reads
If Mom is a big reader then this gift could be another way to redeem some of those frequent flyer miles that have been burning a hole in your pocket. From as little as 200 miles, Alaska Airlines Mileage Plan members can choose a monthly magazine subscription for Mom that can be sent directly to her door. With great titles to choose from including Shape, Food and Wine, People, Parents and more this gift could keep her busy until Book Club starts up again.
A day at the spa (safely, of course)
Treat Mom to relaxation courtesy of your World of Hyatt Bonus Points. Various spas at Hyatt properties around the United States are open, with full adherence to Covid safety protocols, including the Sago Spa at the Hyatt Regency Chesapeake Bay, or the Palo Verde Spa at the Andaz Scottsdale. Cash in as few as 1,000 points for $10 off your spa bill, or go big and redeem 35,000 points for a $500 credit. If you need extra points to get the amount of spa credit you want, you can always buy a few more (and often on sale).
Table for Two
Restaurants may not all be open this Mother's Day but that doesn't mean that you can't give Mom a special dinner this year. Plus, if you shop wisely, you could also use your rewards program to boost your points/miles to be redeemed against your next trip away. United MileagePlus members can earn 250 bonus miles when they shop at Home Chef for the first time. The professional meal kit delivery service has plenty of popular dishes to choose from and will bring the pre-portioned ingredients to your door – together with an easy to follow recipe card.
The gift of future travel
So the time isn't right to treat Mom to a trip—you can still help fuel her future travel dreams by transferring your miles into her account. Most major airlines allow member-to-member transfers, so check and see if your programs offer that option. If you don't have tons of points or miles to contribute, consider pooling them together with other family members: for example JetBlue TrueBlue members can pool their points with up to seven other members for free.
Inspired? Check out your rewards programs to see how you can put your points and miles to good use this Mother's Day.
About Points International
Points, (TSX: PTS) (NASDAQ: PCOM) is a trusted partner to the world's leading loyalty programs, leveraging its unique Loyalty Commerce Platform to build, power, and grow a network of ways members can get and use their favourite loyalty currency. Our platform combines insights, technology, and resources to make the movement of loyalty currency simpler and more intelligent for nearly 60 reward programs worldwide. Founded in 2000, Points is headquartered in Toronto with teams operating around the globe.
For more information, visit Points.com.
Night-out in these breathtaking dangle sparkle Smiling Rocks lab grown diamond earrings! Smiling Rocks is a diamond and jewelry brand born in New York aiming to build a chain of smile through sustainable luxury. These stunning white gold sparkle earrings are US$1649 and available in smilingrocks.com/products/sparkle-e00603wht.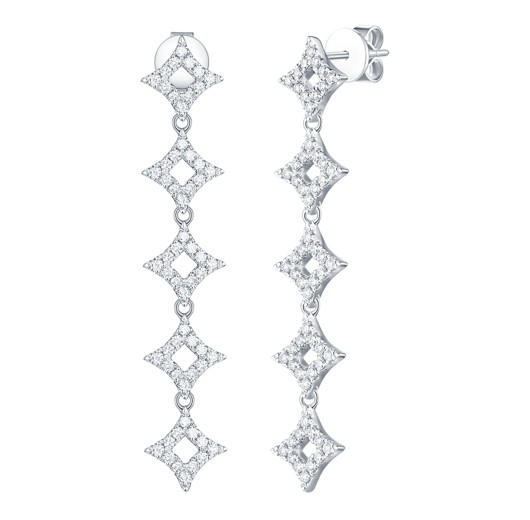 Sarari at Tau, the place of the lion in South Africa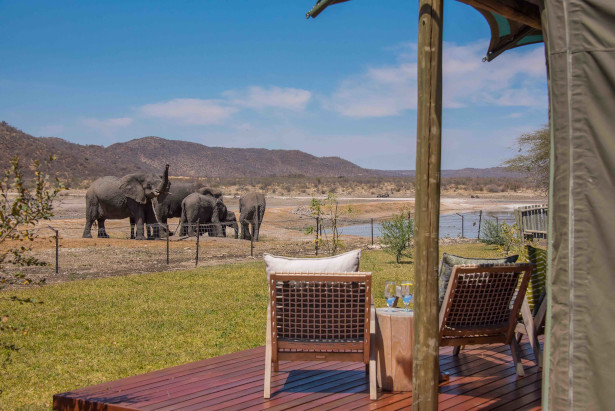 An early wake-up call, by choice, wrapped in cosy layers, a snug blanket to stave off the chill of daybreak on a game drive, a hot cuppa, perhaps with a dash of delicious Amarula, the call of the wild in the scented breeze one only finds in the African bush…
That is how an early morning safari starts at eco-friendly, malaria-free Tau Game Lodge in the magnificent Madikwe Reserve, only hours from Johannesburg, South Africa.
During the cooler months, visibility of game becomes even more prolific as the scorching sun no longer deters big and small game from strutting, playing or simply lazing about throughout the day.
Evenings make for lively discussions around a large fire whilst dining on delicious, hearty cuisine.
Sundowners in the bush before a magical dinner, listening to a lion's roar and elephants trumpet, or the bark of an African wild dog …
The five-star family-friendly lodge is enclosed within the reserve, resulting in guests being subtly fenced in, while game, including several crocodiles, roam free. This is also a birder's paradise.
The Autumn and Winter 2021 package @R16,000 per couple, valid until end June 2021, includes:
• Accommodation for 2 nights in one of the 12 newly renovated Luxury Standard Chalets as an introductory offer
• 3 meals per day
• 2 game drives per day
• Drinks and snacks on safari drives
• Tau Spa Oasis African Foot Ritual (30 minutes) per adult: Allow your feet to be pampered by our therapists in a soothing footbath to drain away tiredness. Next your feet are pummelled and massaged with an aroma-therapeutic based scrub to remove all dead skin followed by a true African warming foot massage.
This rate excludes:
• Park Entrance fees of R180.00 per person (Subject to change)
• Tourism Levy of R10.00 per person per night (Subject to change)
• Bar, Mini Bar, Laundry and all other extras
• Rhino Conservation Levy of R165.00 per adult per night
To book this special package, please quote: TAU Autumn 2021
Covid-19 regulations apply to keep guests safe.
See the Tau live webcam: taugamelodge.co.za/main-lodge/live-webcam/
Tau Game Lodge opened its 5-star safari doors in 1995 and offers 30 rooms, from newly renovated Luxury Standard & rustic Standard Chalets, to Family Suites. Family-friendly, with a Tau Cubz Club for children, the Tau Spa Oasis, and a Conference & Events Centre. Eco-friendly. Malaria-free.
The perfect Mother's Day gift for a fiercely protective Mama Bear and her treasured Baby Bear.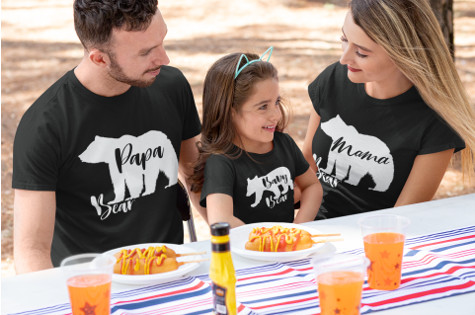 Use promo code RUGBY20 for 20% off and free shipping. Twinning tees for Mama Bear and Papa Bear are available in adult sizes. Baby Bear is available in onesies for newborns through standard children's size t-shirts.
Twinning tees are a special way for Mom to show off her love and pride in her family. Other pairings for Mother's Day include Mama Needs A Latte (adults) and Mama Loves Me A Latte (kids); Low Battery (adults) and Fully Charged (kids); and Taco (adults) and Taquito (kids). They make great Father's Day gifts too!
solutiondress.com/products/mama-bear
Beauty Becomes Eco-Friendly with MODELROCK!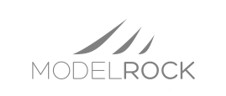 Nurture Nature, Beauty and Beyond, with the newest, environmentally mindful and inspired beauty launch from MODELROCK – My Eco Beauty Kit.
Created for the environmentally conscious makeup artist and makeup lovers alike, My Eco Beauty Kit is a collection of Eco-Friendly makeup tools for those looking for a sustainable alternative, stored in an equally eco-friendly tool box.
Did you know the average person uses 2-4 disposable makeup wipes per day to remove makeup or clean their face? This equates to an astounding 1440 disposable wipes, per person, that go into our landfill each year!
With this in mind, MODELROCK's My Eco Beauty Kit presents a range of bamboo makeup tools that are 100% recyclable/biodegradable and compostable, and a range of reusable makeup removing sponges to help save all of those wasted throw away wipes.
The bamboo makeup tools are perfect for applying makeup hygienically; there is a tool for everything ranging from mascara wands, through to lipgloss wands, eyeliner wands, eye brushes, eyeshadow wands and even cotton buds.
"We chose products that we knew makeup artists use on a daily basis and items that we can't really live without, and created an eco-friendly version of them," says MODELROCK CEO & Owner, Raelene Mara.
"In creating these, we also designed and developed a FULL Eco-Friendly tool kit, which is extra special to me as the tool box itself is eco-friendly and sustainable, even eco-friendly ink was used for printing on the box!"
The pre-packed Tool Kit comes filled to the brim with all your favourites including a mascara wand kit with 5 different sizes – ranging from a large tapered head for fully coating the lashes through to the micro-mini mascara wands, perfect for those hard to reach inner corner lashes.
A second pre-packed Tool Kit option includes a mixed option with mascara wands, lipgloss wands, eyeliner brush wands, lip brush wands and dual sponge tip eyeshadow applicators.
"To know that we are making an impact on the health and welfare of the planet in reducing our carbon footprint is amazing and something we have been very proud of in creating the My Eco Beauty Kit," says Raelene.
With so much diversity in the eco-friendly product offerings, MODELROCK will also be offering a "Create-Your-Own" tool kit – allowing all beauty and environmentally conscious fanatics to select their own range of bamboo makeup tools, with all products stored in their own Eco-Friendly tool kit box.
Another perk to having a My Eco Beauty Kit in your possession is that you can refill it with all your favourite MODELROCK eco-friendly tools, time and time again, and continue to reduce your impact on landfill and have a positive effect on the environment.
Says Raelene "My partner in business and life, Jeremy, and I are animal lovers and have always been committed to ensuring all MODELROCK products are VEGAN and CRUELTY-FREE, and with our My Eco Beauty Kit, we are making a further positive and mindful impact in our business and the world, and we are extremely proud of that."
For more information on MODELROCK, please visit www.modelrocklsahes.com or call 0414 864 186

SPECIAL HAIR TREATMENT: Save Me From Aging, Sun + Sweat Hair Damage – Ideal Mother's Day Gifts (PAMPER HER : SHE DESERVES IT) savemefrom.com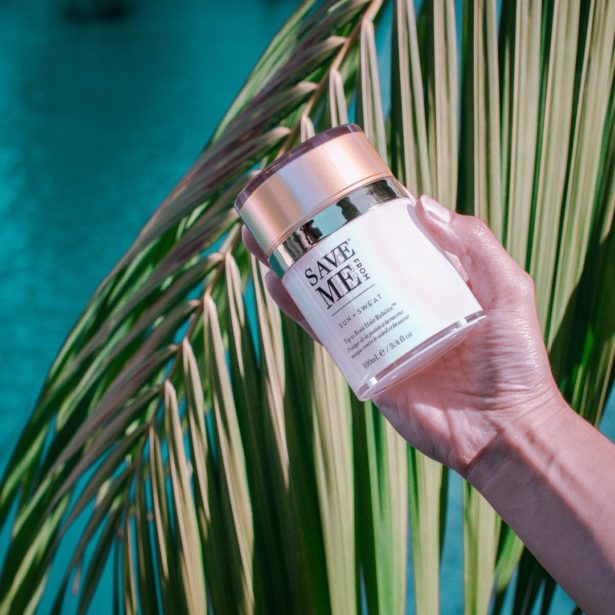 Sporty, fashionable mothers know the challenge of dealing with hair damage caused by sunshine, scalp sweat, hair ties and aging! Save Me From Tip to Root Hair Reboot can repair these problems in just three overnight leave-in treatments with patent-pending, clean and clinically proven formulas, giving moms with all hair types celebrity-level hair health.
Mom's deserve smooth, shiny, bouncy, hydrated and fuller hair with fewer split ends and they can do it in the comfort of their own home! These six repair treatments surpass the generic one-size-fits-all hair mask and instead target damage based on sources like sun, sweat, aging, chemicals, hot tools, products and pollution.
Unlike typical masks that require pre and post washes plus timing the treatment, Save Me From products are fast to apply, melt into the hair immediately and don't require wash-out (with the exception of their detox mask). Swipe a little in before a sweaty work out or game or leave in overnight and go!
Save Me From also makes a beautiful gift with award-winning packaging and a satisfying "damage strip" that users tear away from the center of the box to reveal the healing product within.
SAVE ME FROM founder, April Peck, who is a busy mother of three, recently sold a successful skincare brand before launching Save Me From and combines her clinical beauty knowledge + Ayurvedic inspiration in all her formulas. As part of their mission to #savehairsavelives, Save Me From donates 10% of net profits to suicide prevention causes and offers crisis intervention training for salons and spas.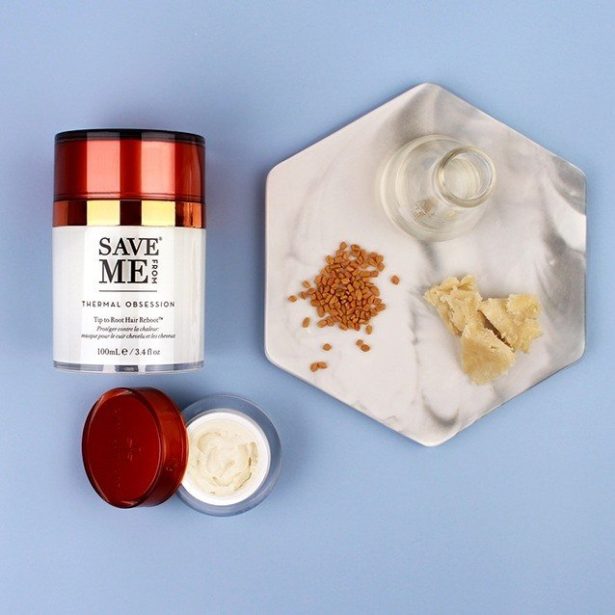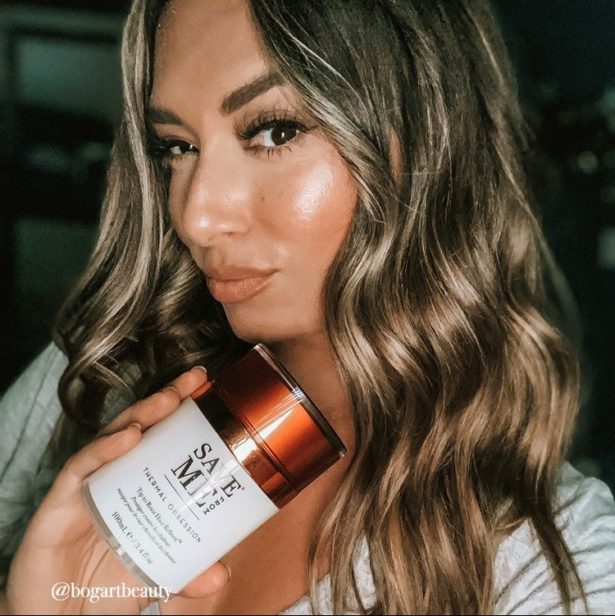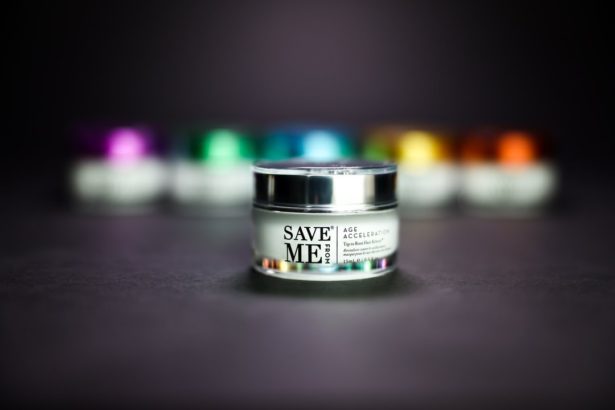 The Someday Co. – the newest online marketplace that brings together the best eco-friendly and sustainable options – has a bunch of fab gifting ideas mum will love, while also being kind to our other mother – Mother Earth!
Here's some top picks I thought you may be interested in for Mother's Day gift guide, let me know what you think?
1. MIKKOA – Eco Yoga Mat – Floral Fusion
Boost yoga practice with this natural, non-slip, biodegradable and washable mat. Free from chemicals, phthalates, heavy metals and PVC this yoga mat is eco-friendly, recyclable and biodegradable. Mum will love the beautiful floral design, how kind it is to her body and how great it is for the environment.
The top, made from an absorbent soft microfiber suede provides unparalleled grip. It's the perfect non-slip yoga mat for hot yoga, Bikram, or any other practice. Simply wipe it down with a wet cloth or machine wash when required!
The bottom of the yoga mat is consciously made from sustainably harvested 100% natural tree rubber that provides cushion and support for your practice while protecting the planet.
2. The PORT – Insulated Stainless Steel Wine & Whiskey Tumbler
Let mum enjoy her favourite wine, whiskey, or cocktail on the go with the TriMax Triple Insulated Port Wine and Whiskey Tumbler. It's BPA free lid ensures your beverages will stays inside while sipping in the park or out and about.
The durable Port is made from food grade 18/8 stainless steel using our signature TriMax triple insulation to ensure your favorite drinks stay hot or cold for hours. The silicone base makes for a soft landing when putting it down and grips well to tables.
The Port has a sleek Scandinavian inspired design with a 3 dimensional design element and includes EcoVessel's Lifetime Warranty. No need to worry about breakage, it's the perfect condensation free alternative to traditional wine cups and whiskey glasses.
3. Kaiko Australia – Venice Towel
Designed in Australia, Kaiko Eco Towels are high performing, premium beach towels. Made to keep you dry and keep your bag sand-free. The Venice design is gorgeous and pink, mum will love it!
The towel that loves our oceans: Each towel is made with 20 recycled plastic bottles.
Super absorbent & fast drying: No more soggy towels in your beach bag!
Repels sand: Sand won't stick so it stays at the beach, where it belongs.
Odour-Free: A towel that stays fresh no matter how much you use it. No mildew or "wet towel" smell. Also great for yoga and the gym.
Follow The Someday Co. on Facebook and Instagram and learn more on their website: www.thesomedayco.com
For the beer or UDL women in your life we have these fabulous Australian made Stubby Holders featuring the art of local male and female street artists.
$18 each with a percentage of the sales going back to the artist.
www.pasteup.com.au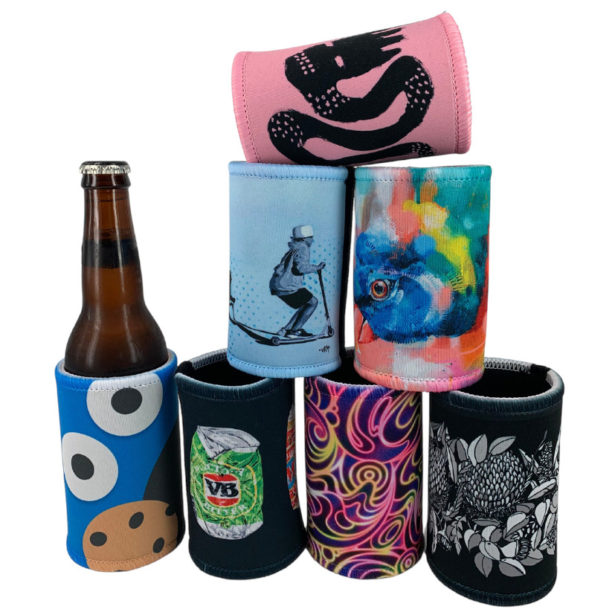 Treat your mum to an afternoon of pampering herself with a gift voucher to Privée Clinic.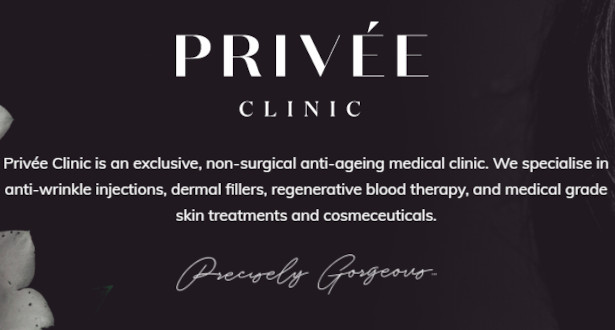 This exclusive cosmetic injectable & skin clinic in Bondi Junction will help your mum feeling 25 and fabulous again! We specialise in turning back the clock and making women feel fabulous.
Vouchers can be used towards treatments or take-home products to improve skin texture and reverse the signs of ageing.
www.privee.com.au/

Gifts for a Mother like no other at The Crazy Store
The Crazy Store has stocked up on a selection of gifts this Mother's Day which are perfect for showing mom your appreciation this year. She's been the 'home-schooling, working, running a household, unsung Superhero' in your home for the last year and she deserves a medal.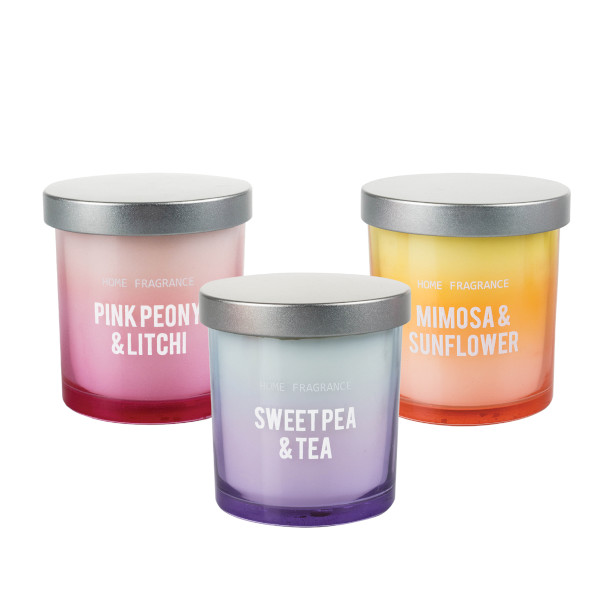 Encourage mom to sleep in on 9 May and when she's rested and ready, serve her tea in bed in one of the many mugs available at The Crazy Store telling her she's Super Mom.
Ensure that the rest of her day is equally relaxing by lighting a few scented candles and putting her feet up in a pair of socks or slippers to keep her snug on the day. There is also a selection of reversible Sherpa blankets to drape over her shoulders to keep her warm – it's like a hug in a blanket on cold days.
For the bookworm amongst us, consider giving mom a book and tell her to set aside time every week to enjoy a cup of tea while she enjoys a few minutes of escapism while reading a Mills & Boon.
Let's make Mother's Day last longer than just one day this year by giving mom a beautiful, beaded bracelet or scarf to wear throughout the year, or a keyring telling her how much you love her so she thinks about you when she's on the go.
There's something for everyone – and every mom – and you never know what you might find at The Crazy Store, so join The Crazy Store community online and keep up to date with the latest promotions.
For more information, visit www.crazystore.co.za, follow @TheCrazyStoreSA on Instagram, Facebook and @TheCrazyStore on Twitter.
*The 'Mother's Day' promotion is on from 26 April – 9 May 2021, while stocks last.
*The Crazy Store encourages safe Covid-19 protocol and urges all customers to wear their masks, sanitise their hands and follow WHO best practice measures.
*The Crazy Store stands by its products so if there is a problem, consider it sorted.
MUGS:
Porcelain mugs, 320ml, assorted, R19.99 each (SKU 018-000107/9)
Mug with bear sets, 320ml, assorted, R49.99 (SKU 018-005020-C)
CANDLES:
Scented candle in glass holder with lid, 8 x 9cm, assorted, R79.99 each (SKU 039-080985)
Scented tea-light candles, 9-piece, assorted, R39.99 each (SKU 039-080986)
KEEPING SNUG:
Microwavable heating slippers, 200g, with ceramic beads, assorted, R129.99 (SKU 175-000600)
Hot water bottles with fur cover, assorted, R99.99 each (SKU 175-000805)
GIFT BAGS & CARDS:
Cards and envelopes, 7 x 7cm, assorted, R6.99 each (SKU 080-000133-B)
Gift bag, 25 x 32cm, assorted, R24.99 (SKU 077-000378)
BOOKS:
Mills & Boon novels, assorted titles, R39.99 each (SKU 573-075466)
Single author books, assorted, R89.99 (SKU 573-000328)
SURPRISE DELIGHTS:
Wooden heart plaques, 18 x 18cm, assorted, R29.99 (SKU 030-005066)
www.artstudiolive.com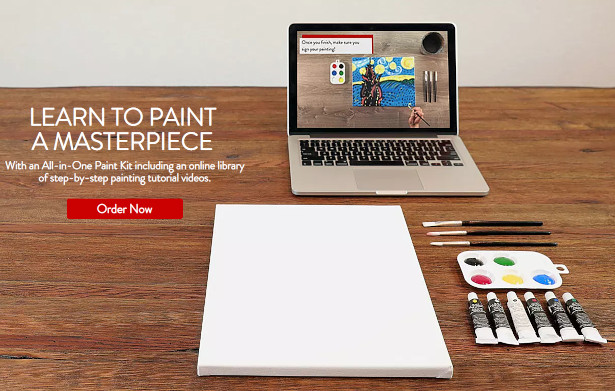 Art Studio Live provides a unique gift and experience; an All-in-One solution to create your own painting or even host your own Paint Party that can accommodate any space by streaming painting tutorials live with your family and friends. Also a perfect gift for Mother's Day, Woman's night out, Holidays/Birthdays/Etc. or for those who like to entertain (and your guests leave with a painting to be proud of and possibly developing a new skill).
There are two options, a single paint kit and a party pack.
1. Learn to paint, made easy!
Paint Kit – $29.95
www.artstudiolive.com/painting-kit
2. Host a Paint Party, Made Easy!
Paint Party Experience $54.95
www..artstudiolive.com/paint-party-experience
Even with Covid regulations, you can create your own video conference paint party as well, with additional single kits to comply with social distancing rules.
This Acrylic Painting Experience is designed to be easy and fun, includes all the necessary tools and provides the steps to create your own painting (which is led by professional artists via streaming video). You also choose which painting video you want to paint from our growing library of art.
Our customers have shared with us that the painting kit and party pack are also a great gift option because it's unique and they can provide a fun and enjoyable experience to any age group.
WHERE TO BUY
Website:
www.artstudiolive.com
SOCIALS
www.facebook.com/artstudiolivegallery/
www.instagram.com/artstudiolive/
Teaching memoir 'Journey to Your Self – How to Heal from Trauma: Written by Someone Who Did'. (amzn.to/2Mx16Wi)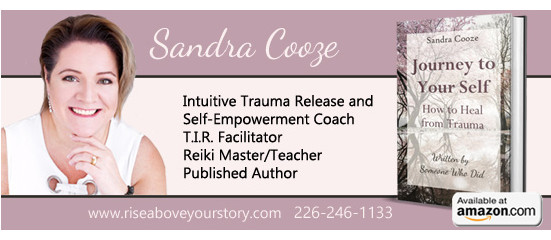 Last Minute Mother's Day Gifts Ideas 2021 – Saatva
saatvamattress.com
Saatva. The luxury-made affordable mattress and bedding brand.
The Saatva Pillow – a plush pillow that provides responsive head and neck support for deeper sleep and features a 3-layer construction with a Talalay latex core. Queen size starting at $145.
Neck pain is unfortunately all too common—which is why Saatva's Latex Pillow makes a thoughtful Mother's Day gift. This award-winning pillow provides responsive head and neck support, thanks to its core of shredded Talalay latex, which is surrounded by a down-like micro-denier fiber inner pillow and wrapped in a 100% organic cotton cover.
Saatva Sateen Sheet Set, silky-soft organic cotton sheets with timeless elegance. Available in white, ivory, and grey. Queen size starting at $195.
The right sheets can totally transform the way Mom sleeps. Saatva's Sateen bedding collection is made from GOTS-certified,100% long-staple, eco-friendly organic cotton in a fine sateen weave. Wrap her in the five-star luxury of our flagship organic cotton sheets in a silky-soft, 300-thread count sateen weave that gets softer with every wash. Saatva's award-winning sheet sets (available in white, ivory, and grey) include a flat sheet, fitted sheet (with deep pockets to fit mattresses 10 to 15 inches high), and two pillowcases. Plus, they come in a box that's made for gifting.
Saatva Organic Weighted Blanket, a plush quilted blanket for deeper, restful sleep. Available in graphite and taupe. Single/individual size starting at $295.
Science shows weighted blankets have a soothing, calming effect that promotes sleep—so we couldn't pass up the opportunity to promote our own weighted blanket. Mom will love snuggling up under our weighted blanket, which is made from soft and cozy organic cotton velvet and features all-natural glass beads that provide gentle, even pressure. Available in taupe and graphite.
Saatva's Upholstered Beds, Valencia, (pictured here) Queen Size, starting at $1,595. Images here
For the Mom that loves to travel, transform her bedroom into her favorite, faraway destination in Europe or Australia. Each Saatva bed features a fully upholstered back so it can be placed anywhere in the room. The beds are handcrafted with sustainably sourced hardwood that has been kiln-dried for extra durability. Designed with a contemporary platform base, they do not require the use of a foundation (making them an affordable option for any mattress [latex, memory foam, innerspring] option). It comes with complimentary white glove delivery and installation.
Saatva's Latex Hybrid Mattress, Queen starting at $1,799.
Gift mom healthier, more restorative sleep with Saatva's all-natural mattress. For moms who want the pressure-free support of natural Talalay latex (good for people with joint issues and certain chronic conditions) and the responsive feel of innersprings, Saatva's Latex Hybrid mattress is the ideal option, made from organic and recycled materials that boast nontoxic as well as hypoallergenic properties. It comes with complimentary white glove delivery and installation along with mattress removal.
One of the most helpful Mother's Day Gifts for new moms: an online baby nutrition course that's delivered one-to-one!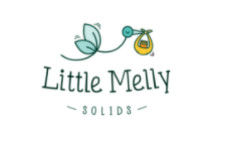 As we still trudge through the pandemic, this is such a wonderful gift that can easily be paid for and redeemed online. Moreover, as a new mom it can be so confusing what baby can eat at each stage. There is so much information they need to know, especially if they plan to cook themselves. Our 2-hour course is designed to provide every detail they'll ever need to know as well as answer all their questions.
A baby's nutrition is so important to their development, and it sets the tone for the rest of their life. During a child's first two years of life, 80% of their brain is developed! It is vital that they are nourished well.
Here is the link to the product: baby nutrition course > www.littlemelly.com/baby-nutrition-course
Virtual Broadway has an umbelievable gift for Mom's this year that you won't be able to find anywhere else.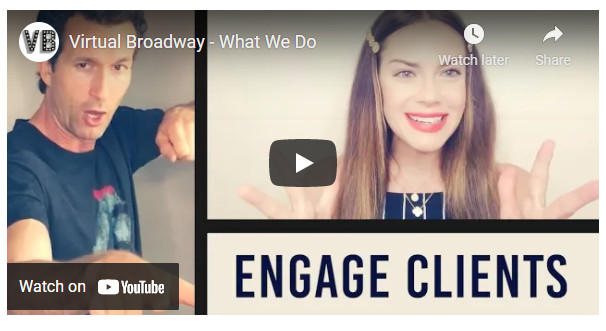 For Mother's Day, Virtual Broadway founder, Margaret Skoglund, created THIS VIDEO for her mom, a healthcare exec who starred in Godspell and Oliver as a teenager. Several corporate clients asked Margaret to create something similar for their moms, so Virtual Broadway is offering a *limited* number of these custom videos, performed by Broadway talent (including some Tony nominees) for just $250. Includes personalized intro, lyrics, & photos.
Virtual Broadway, a female-owned business, provides custom engagement experiences to some of the world's largest companies. Virtual Broadway was created in response to the COVD related Broadway shutdown. We are doing our part to bring arts to the virtual world and keeping the theater community working through the pandemic.
Digz
Gardening can be tough on your hands. Thankfully, Digz Gardening Gloves are here for anyone with a passion for plants.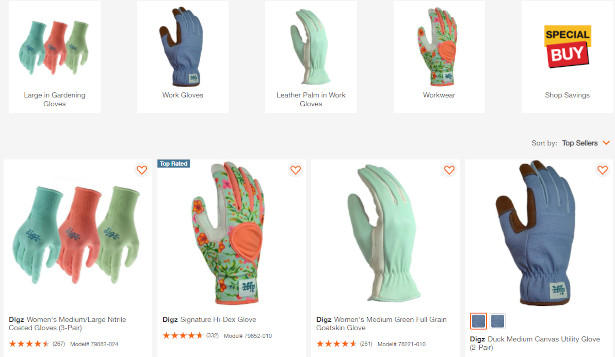 This incredible line of gardening gear makes sure your digits stay safe while you get to work in the soil (or even making your next crafting masterpiece).The durable gloves are available in a variety of colors and hand-drawn patterns and also have touchscreen-compatible fingertips in case you need to snap a pic in the flower beds.
The durable gloves are steeped in color and also have touchscreen-compatible fingertips in case you need to snap a pic in the flower beds.
Buy it on HomeDepot.com here from $3.98.
The holidays are a wonderful time to give those you love the gift of healthy habits that are so practical and pleasurable they'll want to keep them forever!
On Amazon >> www.amazon.com/Emotional-Overeating-Love-Your-Food/dp/1538111195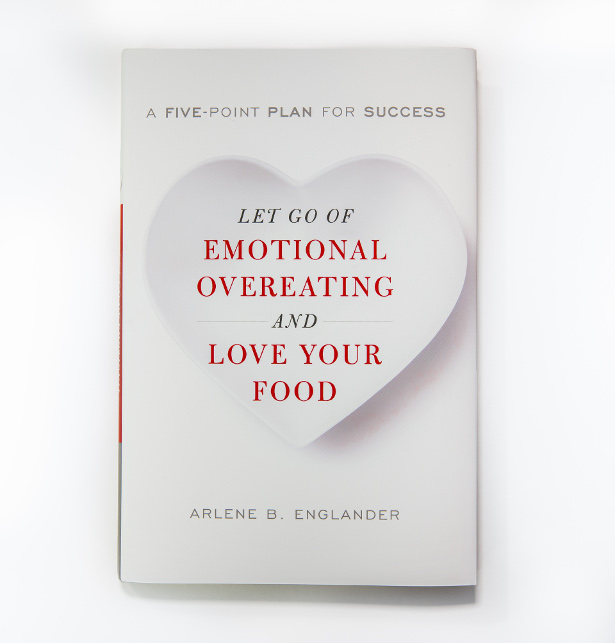 "Let Go of Emotional Overeating and Love Your Food: A Five Point Plan for Success" (Rowman & Littlefield, 2018) is for anyone who wishes they could eat what they like (within the 80-90% healthy foods/10-20% ratio advised by most evolved nutritionists today), savor it, and stop just at the point of satisfaction without overeating. Readers will learn how to become aware of the difference between eating in a healthy way and eating emotionally -neither to satisfy hunger, nor for enjoyment, but in a desperate attempt to distract oneself from painful thoughts and feelings. Proven techniques like Cognitive Behavioral Therapy (CBT) and Mindful Eating are presented in an innovative, easy to remember way.
Author Arlene B. Englander is a Columbia University trained licensed psychotherapist with over twenty years of clinical experience and is herself, a former emotional overeater. Also an MBA, Arlene has developped programs on stress management and emotional overeating while on staff at settings as diverse as American Express, T.R.S. and Cancer Care, Inc.
The reviews have been excellent-Publishers Weekly, Booklist, Library Journal and more!
See more at :- www.amazon.com/Emotional-Overeating-Love-Your-Food/dp/1538111195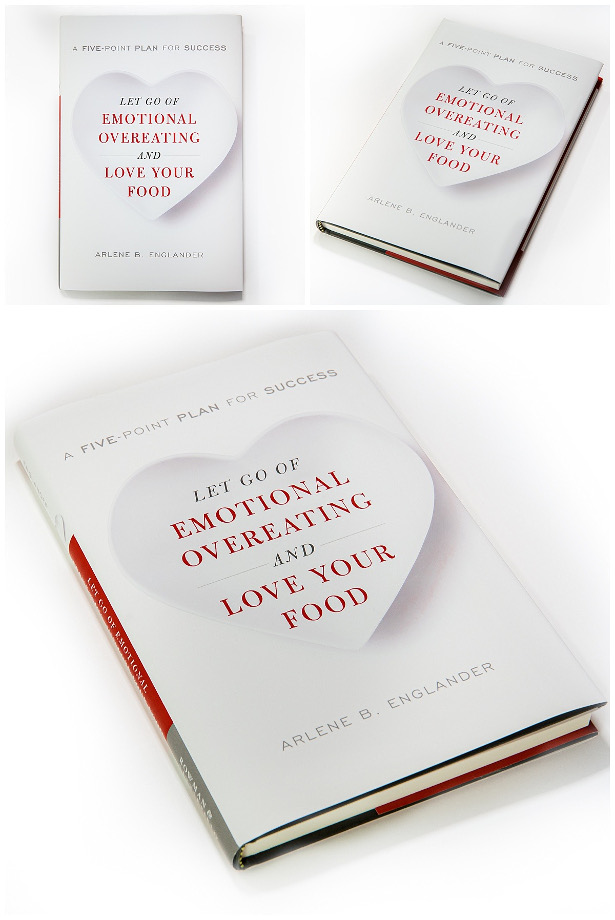 Fit Snack
Fit Snack are a subscription snack box company that is the healthy gift that keeps on giving. Fit Snack is a perfect gift for Mother's Day because we each box is packed with motivation, healthy snacks, yoga, workout, meditation and more. Wellness-in-a-box!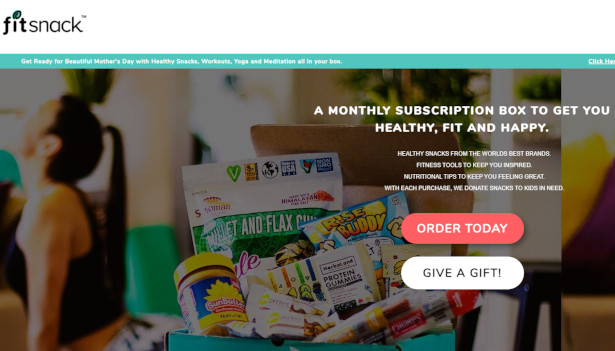 Fit Snack is a healthy approach to snacking, fitness and mindfulness. The monthly subscription is perfect for anyone looking for wellness-in-a-box. We believe life should be lived to the fullest and we're here to introduce delicious, nutrient-dense snacks that not only taste good but are good for you. The snacks are hand-selected by Fit Snack's Nutritionist, and the majority are sourced from local businesses. In addition to Snacks,we also provide a Virtual Fit Life Guide, which includes exclusive at home yoga challenges, workout challenges, meditation challenges, easy recipes, mindfulness and nutrition tips.
Fit Snack can be purchased by visiting at www.fitsnack.com or gifted by visiting: hwww.fitsnack.com/gift
We give back by donating to kids in need, front-line workers and hospitals being impacted by COVID.
Attached are some recent photos of our box.
Molecule is an air engineered sleep and bedding company that specializes in recovery-focused sleep.
Their team of renowned "Sleep Doctors" and neurologists helped guide their product development to strengthen sleepers' immune systems and to achieve overall better health and wellness.
The best perk: A cool and comfortable sleep. Molecule's unique cooling system prevents night sweats that can occur during menopause!
Our team includes renowned sleep doctors and neurologists with decades of research and experience who understand the mechanisms of recovery-focused sleep – that's why elite athletes such as Alex Morgan, Michael Phelps, and Russell Wilson trust MOLECULE sleep products.
Giving Mum that immense relaxation after a great massage… ekrinathletics.com
Recover faster, improve mobility, and relieve soreness with massage technology by Ekrin Athletics | Ultimate recovery for athletes.
Ekrin Athletics, sells premium massage guns that are great Father's Day gifts.
Massage guns are the perfect tool for those looking to improve their health and overall fitness. Whether it's recovering from a workout, reducing stress, improving circulation, or getting a better night's sleep, massage guns offer many benefits. Nothing says "I love you, Dad" like a great massage!
Check out otheir site and buy at https://ekrinathletics.com/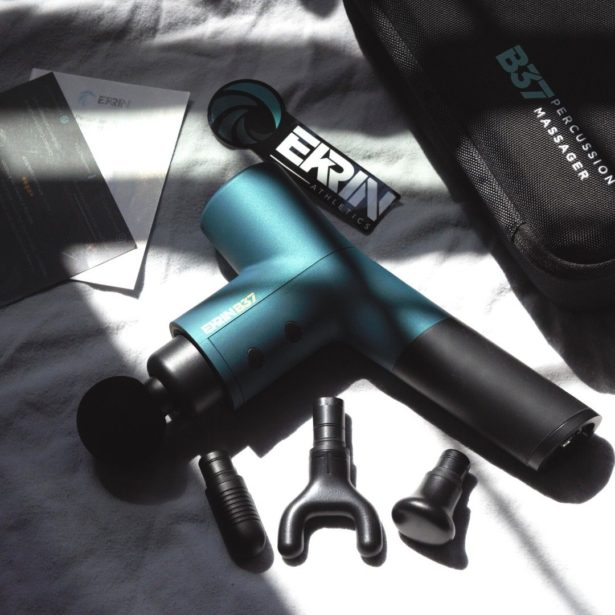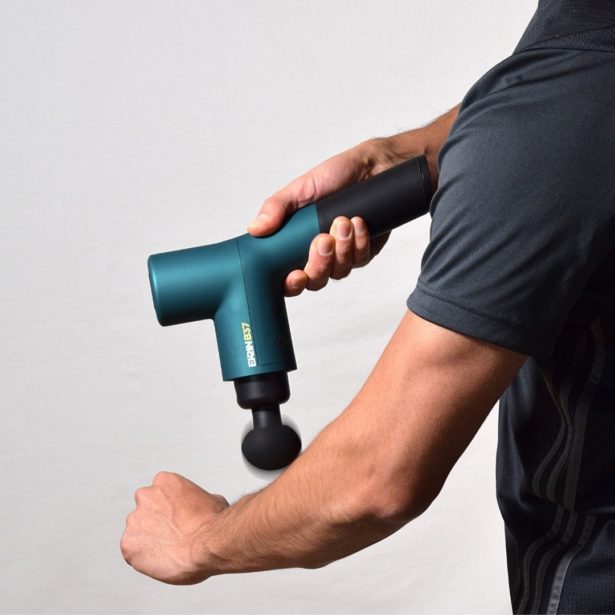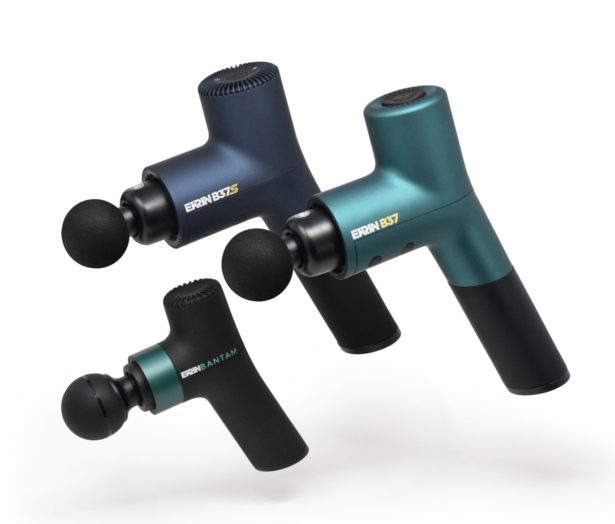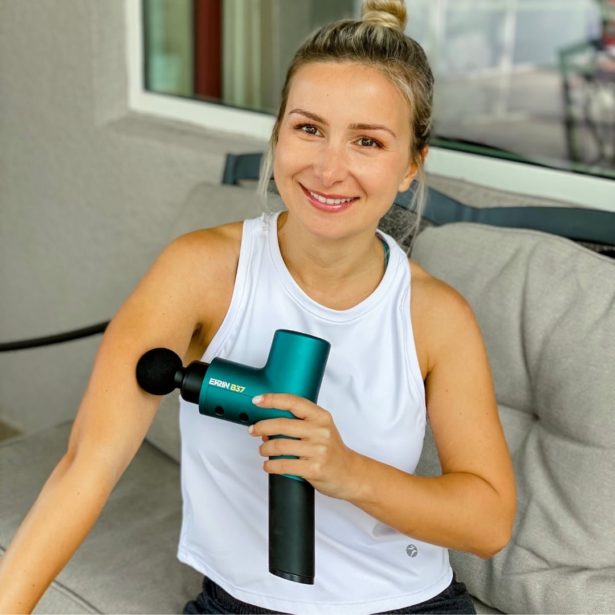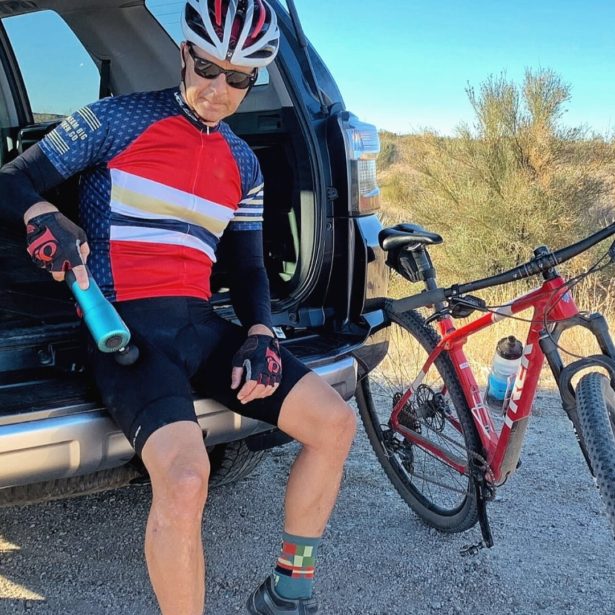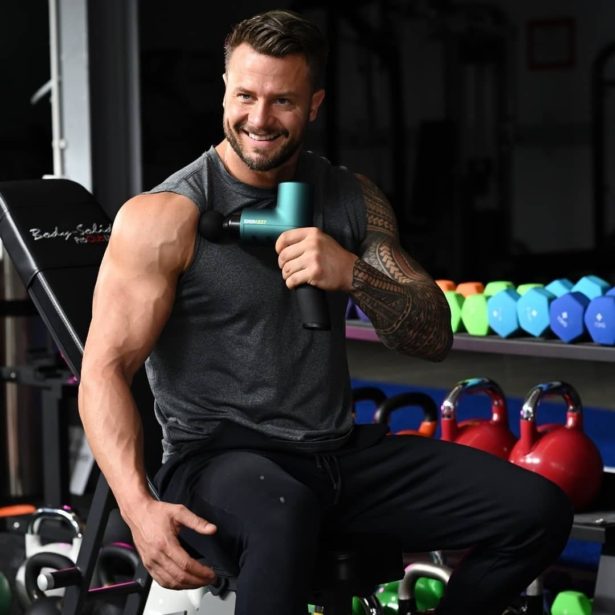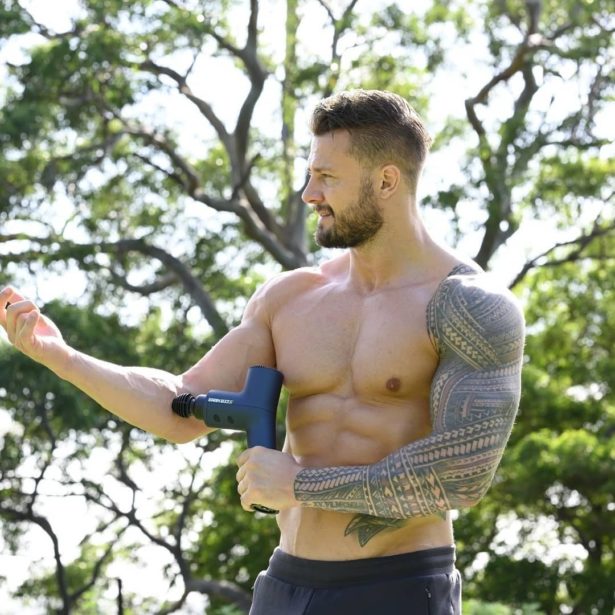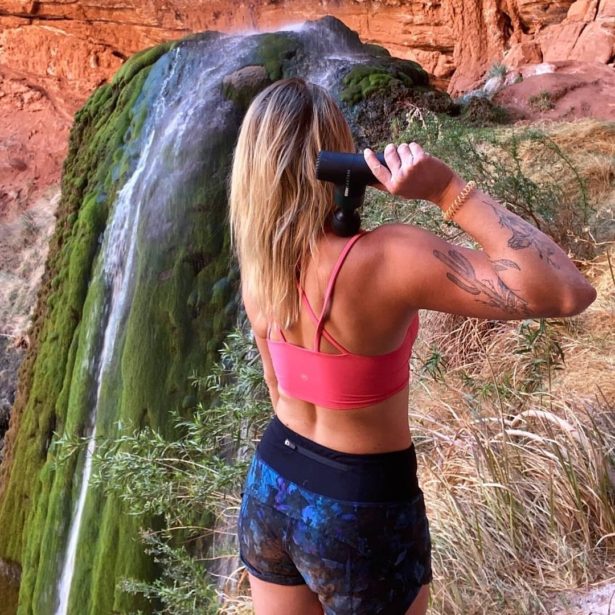 Altwell CBD:
Altwell, a NEXTY award finalist has carefully curated and effectively created premium CBD-Infused consumer products to help with one's mind, body, and soul. Their great tasting lines include their CBD gummies, their plant-based CBD protein powders, their various tinctures, a CBD sports stock, and a CBD face serum just name a few. They also have recently launched kits and subscriptions which both would make great gifts and unlike many CPG products out there, ALTWELL's products taste good. The product was founded by the same team that brought muscle milk to the market. The company is connected to both Gunnar Peterson and Karena Dawn/ the product is loved by celebrities such as Amber Lancaster, Annalynn McCord, RJ Mitte, and Innana. Learn more at altwell.com
Negg®, the world's #1 egg peeler.

Invented by grandmother, Bonnie Tyler and her business partner Sheila Torgan, the two cracked the code on one of food prep's biggest pain points. Who doesn't hate peeling hard-boiled eggs?
Cold water and some shaking are all it takes for this hard-boiled egg peeler to work. The product is available on the Negg® website, Amazon, or a number of specialty retailers. The Negg® makes peeling eggs easy, fast and fun. It retails for $14.95 and is made in Connecticut.
The founders of the Negg® now also offer a convenient way to spice up traditional deviled eggs. Stir in either the Cajun, Classic, Smoky Ham or Curry seasoning mixes for perfect deviled eggs every time. Or try the new "Deviler Kit", which includes a Negg®, two packets of Classic seasoning mix, and a chef-grade, reusable piping bag and tip.
Celebrate Mother's Day in Puerto Rico with Signature Island Experiences

As Mother's Day quickly approaches, it's time to start thinking of ways to make this year's celebration extra special for moms everywhere. Not just for our own mothers, but for all women in our lives who are mothers and maternal figures. This year, Mother's Day will take place on May 9th, a perfect time to experience the beautiful culture ofPuerto Rico; Discover how you can bring a piece of the Island to your mom for Mother's Day— whether that's in person or virtually.
Mother's Day Offerings in Puerto Rico:
• The St. Regis Bahia Beach Resort Spa: Bond with your mother over a relaxing Spa treatment at theIridium Spa. A mother-daughter Spa date is a perfect way to get some quality time together and create memories that'll last a lifetime. The Spa offers aMother & Daughter Spa Package and a PreNatal Massage Treatment for expecting mothers. This special harmonious massage is designed to indulge all mothers.
• Detox in the Coamo Hot Springs: Spend your day relaxing in the Coamo Thermal Baths, the pinnacle of relaxation. These famous thermal springs are like a Spa day out in the countryside, a perfect location to spend Mother's Day festivities. There is a certain magic that radiates from the water, legend says they are actually Juan Ponce de León's coveted Fountain of Youth.
• Flavors of San Juan Food & Culture Tour: If you and your mom share a love of food then we invite you to indulge in the delicious cuisine of Puerto Rico. Create bonds over breaking bread and trying new flavors as you experience the best gastronomy the Island has to offer. Take your tastebuds on a wild ride and give your mom the best foodie experience on Mother's Day—making this the perfect getaway for some mommy and me time.
• P.S. I love You Care Package from Puerto Rico: If your mom has ever been to the Island and craves the flavors she experienced while there, then send her a Puerto Rican care package for Mother's Day. The package includes some of the most traditional tastes and flavors from Puerto Rico delivered right to your home.
• El Coquí Puerto Rican Coffee: Immerse yourself with a cup of Coquí coffee, offering a full-bodied experience, with a creamy almost buttery taste, and a chocolate-like flavor. If your mom enjoys her daily cup of coffee then this is the perfect gift for her! The coffee is handpicked and comes from two coffee farms on the Island— click here to purchase Puerto Rico's finest Coquí coffee.
As a new parent, you have loads of questions regarding your baby's well-being.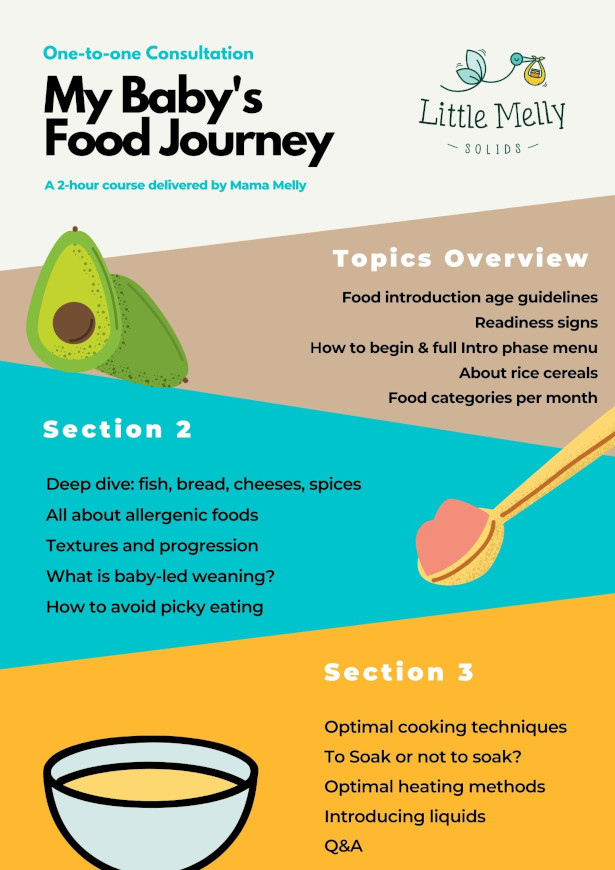 There's just so much to do and take care of. At around 6 months of age, when baby starts their food journey, it's another world of new questions. This Mother's day, give a mother a unique gift: an online one-to-one baby nutrition course that will teach her every detail she'll ever need to know about her baby's food until they turn two. From when and how to start feeding all the way to individual ingredient recommendations, every topic is covered. Moreover, mommy will have the chance to ask all her questions and get personalized advice given!
The course is delivered by Mama Melly a.k.a Jennifer Mansour, a Lebanese mom who was inspired to create Little Melly after having her daughter Melanie. Jennifer is an expert in baby and toddler nutrition, and operated a baby food brand with a team of experts who curate the menus.
The time for poetry is now!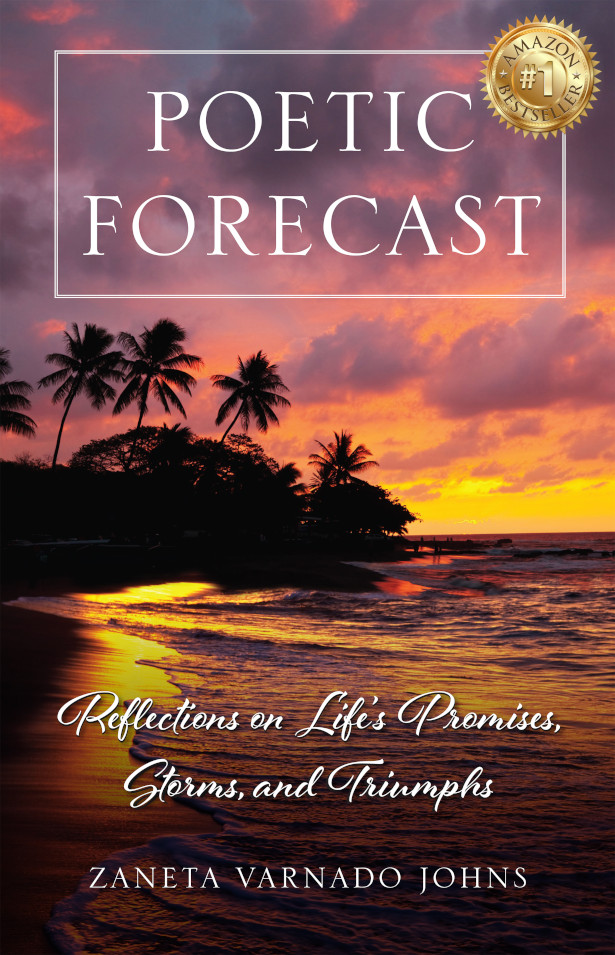 #1 Bestselling Poetic Forecast: Reflections on Life's Promises, Storms, and Triumphs is the perfect gift for mothers, fathers, graduates, and anyone who could use inspiration. Indulge in poignant and compassionate poems such as "What Matters," "Spiritual Reset," "Missing You," and "Aloha." Book clubs, take note: Poetic Forecast concludes with a Book Club Dialogue Prompt page.
ORDER NOW: https://www.amazon.com/Poetic-Forecast-Reflections-Promises-Triumphs/dp/1951943333
Poetic Forecast is a collection of select poems written from 1976 to 2020. Poems are grouped by chapters analogous to weather forecasts that match the author's experiences and feelings of hope, love, pain, grief, uncertainty, and resilience. Not only will this beautiful book challenge our thinking, but it will also demonstrate the joy of celebrating life and one's family and friends. It is a spiritual journey that shines light on God's generous favor and grace in the author's life.
Believing that every word shared is an opportunity to love, Zaneta (Zan) Varnado Johns' writing inspires, comforts and prompts readers to celebrate and connect through compassion. Her recent publications and bestseller rankings have ignited her passion for making a difference in the world. For Zan, silence is no longer an option! This former human resource leader spent twenty-nine rewarding years at the University of Colorado where she was recognized as one of the 2007 Women Who Make a Difference.
Johns is a 2-time bestselling author. In addition to Poetic Forecast, Johns is a contributing author in the #1 International Bestseller Voices of the 21st Century: Resilient Women Who Rise and Make a Difference. Her poignant poem, "What Matters," is featured as the Dedication page in Voices of the 21st Century. Learn more at www.zanexpressions.com
Contact: zanjohns@comcast.net
What Others Say:
Zan Johns has created a masterpiece dedicated to the importance of cherished lives. In Poetic Forecast, Johns genuinely appreciates the value of others. Reading this book has put me in a forecast of sunshine and cloudy times, tissues sometimes needed and other time, a pair of flip-flops as I enjoy the warmth of this beautiful ink. Love, life, happiness, sadness and a healthy mix as memoir poetry, touches my heart. And I put this in the present tense as this book is one I will keep in my collection as one to cherish and read over and again… ~Lisa Tomey
Zan's poems are timeless and relatable, depicting heartfelt family ties and tributes to those who have gone before us. They take us to a place of beauty and serenity engaging all our senses, we are transported, we are there. In times of reflection, we can reach for these stories and find peace. ~Jacci McKenna
The forecast is bright: Her tempo, conversational and melodic, weaves a gentle tapestry, drawing us into her understanding of the universe and her place in it . . . In Zaneta Varnado Johns' Poetic Forecast, she sings because she is happy. She sings because she is free. ~James Michael Brodie
The trajectory of Zaneta Johns' PoeticForecast: Reflections on Life's Promises, Storms, and Triumphs takes us from sunrise to sunset, and through all manner of the turbulence and calm that we all experience in our lives. What is a constant in this touching and moving collection of poems is the author's faith in both God and humanity, and her heartfelt tribute to those in her orbit. Ms. Johns' voice is so authentic that you feel like you are her best friend, sitting across from her at the kitchen table as she speaks her heart to you… ~ K. Gonithellis
www.sweetalk.co.za is an online business that sells the most delicious personalised and customized chocolates. Customize your candy bar with a photo or a design of your choice and have it delivered to your door.
www.facebook.com/SweetalkSA
www.sweetalk.co.za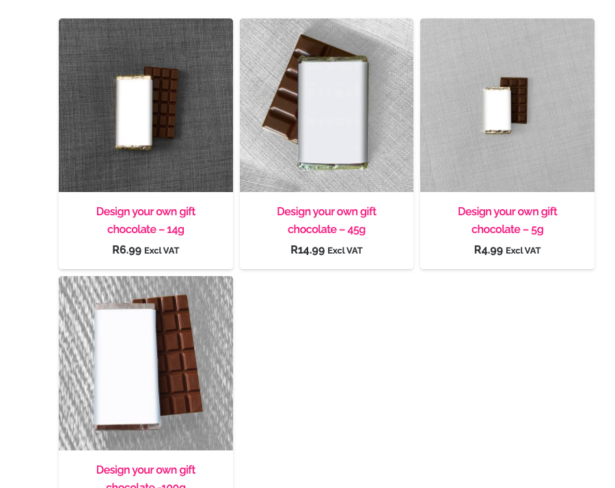 The Mod Mamas Gift Guide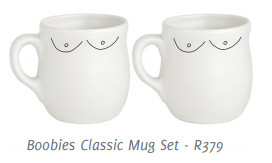 Every Mod Mama needs to start her day in the
most stylish way possible! This loved Boobie
Classic Mug Set is the perfect duo this Mother's
Day. Handmade, ceramic mugs add a minimalist
decor touch to any kitchen or office.
The Mod Mamas Gift Guide
Mod Mamas only wear jewellery on days ending
with a "y". So make sure you get her the perfect
jewellery plate to keep her favorite trinkets safe
and on display for all to see. Not to mention, this
Greenhouse design is too beautiful not to love!
Did you know that in South Africa, our Proteas
bloom in Autumn? Celebrate your Mama by
getting her this gorgeous Protea print. It can be
shopped as a physical product or even a
printable download. It's never been this easy to
add style to any home!
This Mother's Day, decorate the family's favorite
hang out spot with these gorgeous Animal
Lovers Planters! Everyone knows the Mod Mama
has green fingers. So get her these minimalistic
planters so she can keep her plant babies happy.
*All of the above mentioned products can be shopped on sugarandvice.co.za
With Mother's Day around the corner, you might be wondering how make your mom feel special without breaking the bank
Here are a few tips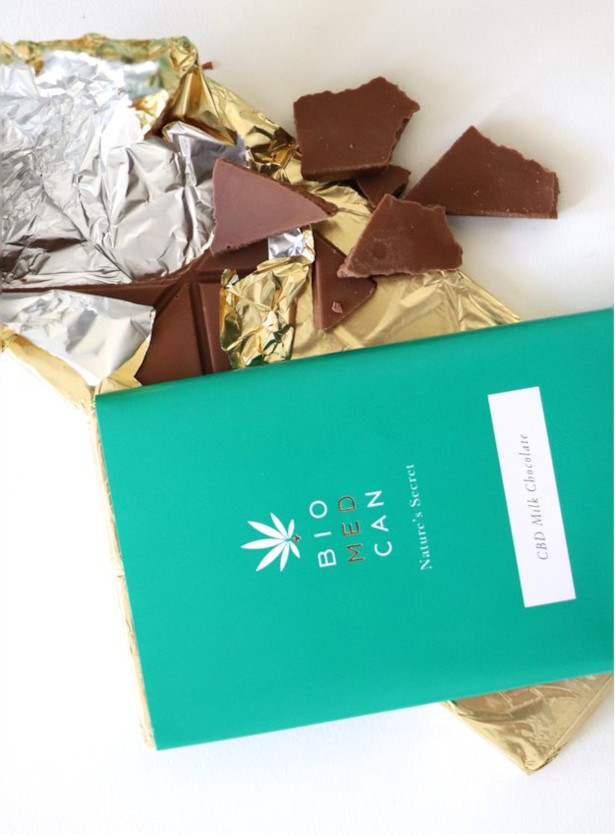 1. Most moms would truly appreciate a lie in, so if possible, let her sleep later than usual, and then when she is well rested, wake her up with a delicious breakfast in bed. She will love the extra sleep time and enjoy a meal she did not have to cook herself. Make sure you have cleaned up the mess in the kitchen though
2. If possible pick some flowers from the garden to brighten up her day or get creative and make some flowers using coloured paper, there are many craft ideas on pinterest.
3. Spend time making a card for her, handmade cards are so much more special than store bought cards
4. Treat your mom to a home spa experience, let her grab her favourite book a hot cup of tea or coffee and treat her to a foot massage and foot soak. While she enjoys the foot soak you could gently massage her neck & shoulders to release any tension. Diffuse a little essential oil to create a relaxing atmosphere. You could also apply a hair treatment and face mask to complete the experience. Once the hair treatment is done brush out and detangle mom's hair (she is always doing that for you) using Tangle Teezer. After her relaxing foot soak offer to do a mani or pedicure. Try Citrusway's foot care products, Earthsap's Organic Foot care products; Skin Oil From Africa's range of Oils, Bramley's Range of Tissue Oils, SOil's range of organic essential oils, SKN Logic's Charcoal Detox masque, Lamelle's Serra Lipid Recovery Mask, HASK's Argan Oil Repairing range, Naturally Africa's Hair & Scalp Oil, Label M Professional Hair Care masks, Pure Royal's Hair Mayonnaise, Two Ocean's Argan Intense Conditioning Mask, Morlage & York's Hand & Nail Care, Mavala's range of professional nail, hand & face products
5. Look out for discounted deals and whisk her off to a salon or spa for a mother and daughter pamper day
6. Spend some quality time with your mom, ask her questions about her youth, ask her about her mom, take time to listen to her stories, perhaps write them down in a journal
7. If you are creative decorate a glass jar and write down, on colourful strips of paper, as many reasons as you can about why you love your mom.
8. If you like to bake, bake some delicious treats for afternoon tea and let your mom relax or nap for the afternoon. Try SOiL's relax remedy roller
9. Do your best to ensure that Mother's day is a no squabbling day
10. Relaxing is what mom's need the most, arrange a movie night at home, select some of your mom's favourite movies and get comfy on the couch in your pjs and gowns, cuddle up with some blankets and enjoy some delicious treats
Try Woodstock Laundry's range of handcrafted PJ's, Linen Drawer's Gowns & Blankets, Biomedcan's CBD Chocolates, GD Chocolates' dairy free & sweetened with raw honey, Eat Real's Healthy Snacks
Biomedcan – www.biomedcan.co.za, www.takealot.com, www.faithfultonature.co.za, www.cbdstore.co.za, www.biomedcan.co.za and selected Wellness Warehouse stores and other retailers
Citrusway – Dis-Chem
Earthsap – Available at selected SPAR stores, health shops nationwide, Wellness Warehouse and online at https://www.faithful-to-nature.co.za/
Eat Real – www.faithful-to-nature.co.za , Wellness Warehouse & selected Dis-chems, Spars and independent retailers
GD Chocolates – Wellness Warehouse stores, selected Spars, Health shops and Deli's nationwide
HASK – Clicks
Label.m – selected salons and www.retailbox.co.za
Lamelle – www.lamelle.co.za
Linen Drawer – www.linendrawer.co.za
Mavala – www.mavala.co.za
Morlage and Yorke – @home
Pure Royal – Dis-Chem & Clicks
Skin Oil from Africa – www.skinoilfromafrica.co.za, www.takealot.com and Clicks
SKNLogic – selected salons
SOiL– www.soil.co.za, Faithful to Nature, Wellness Warehouse
Tangle Teezer – contact haircair.co.za/ to find a stockist
Woodstock Laundry – www.woodstocklaundry.co
Sony launches new limited edition WH-1000XM4 Silent White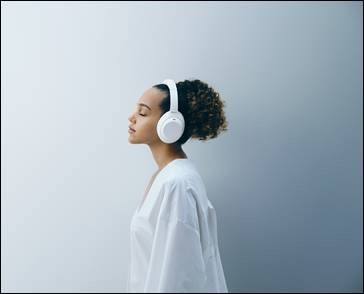 Designed in a new Silent White colour to reflect the concept of silence and serenity of the noise cancelling headphones
WH-1000XM4 Silent White includes all the great features of the critically acclaimed WH-1000XM4
Industry leading noise cancelling[1] technology
With the same award-winning and industry leading noise cancelling technology[2] as the much loved WH-1000XM4, Sony is excited to announce the new limited edition WH-1000XM4 Silent White to coincide elegantly with the 75th anniversary of Sony in May 2021.
The new white colour has been developed to embody the concept of silence and serenity and a limited quantity of the WH-1000XM4 Silent White will be distributed across Europe between May and August 2021.
The WH-1000XM4 Silent White includes a pearlescent finish to the topcoat of the headphones to create a sense of depth and a luxurious touch. With an additional coat of paint than the standard black and silver colours, the WH-1000XM4 Silent White headphones are even more stain-resistant and retain the high-quality white colour. Plus, all accessories come in the same white colour so your carrying case and cables seamlessly match the serene white of the headphones.
Only music. Nothing else
The latest design offers all the much-loved technology from the hugely popular WH-1000XM4 in a new stylish white colour, allowing you to further personalise your listening experience.
Like the black and silver WH-1000XM4 that was announced last year, the new WH-1000XM4 Silent White headphones deliver Sony's best ever noise cancelling performance, reducing high and mid frequency sounds. This is achieved by the HD Noise Cancelling Processor QN1 with Dual Noise Sensor Technology which features a new algorithm, plus a new Bluetooth® audio System on Chip that adapts to noise, music and acoustic characteristics in real time. Using Edge-AI, DSEE ExtremeTM more accurately rebuilds audio lost during digital compression for a full fidelity experience by analysing music in real time to create a richer, more complete listening experience.
Seamless, hands-free listening experience
The WH-1000XM4 Silent White also features an array of smart technologies to create a seamless, hands-free listening experience. For example, simply start speaking to automatically pause your music with the 'Speak-to-Chat' feature or enjoy adaptive playback thanks to proximity sensor and two acceleration sensors that detect whether your headphones are being worn or not. Adaptive Sound Control is another smart function that senses where you are and what you're doing, then adjusts ambient sound settings for the ideal listening experience.
Wear all day in total comfort
Similar to the other WH-1000XM4 colour variants, the new Silent White version blends sophisticated styling with an exceptional comfort and light-weight design. Designed for those who are always on the go, the super-soft, pressure relieving earpads evenly distribute pressure and increase ear/pad contact for a stable fit.
Multipoint Connection is also available on the WH-1000XM4 and allows you to connect your headphones to two Bluetooth® devices at the same time. In addition, the headphones are NFC compatible, offer up to 30 hours battery life[3] and are optimised for Google Assistant and Amazon Alexa[4].
The WH-1000XM4 Silent White limited edition model will be priced at approximately £400 / €459 and available from May 2021 until stock lasts.
For product specifications, please visit:
www.sony.co.uk/electronics/headband-headphones/wh-1000xm4
Every year, Mother's Day is one of the biggest days for afternoon tea across the U.S. because the luxurious, relaxed meal is a beautiful occasion for mothers and children to put on their finest, slow down, and catch up with each other.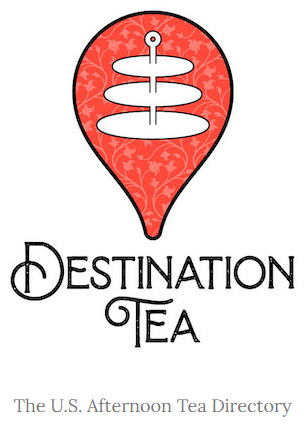 Last year during lockdown, teahouses for the first time offered Mother's Day Teas to-go — one tearoom reporting to us that they sold a record number of afternoon tea orders as compared to their typical annual Mother's Day tea business. This year, many afternoon tea venues are offering dine-in, curbside pickup or delivery for Mother's Day afternoon tea. Especially for moms and mom-to-be that have recently been vaccinated and are eager to go out into the world again, it will be a pleasure to have a reason to get dressed up!
This Mother's Day, we suggest one of several ways of celebrating Mom with the gift of afternoon tea:
1. If you will be with Mom, use our U.S. Afternoon Tea Directories to find and reserve an afternoon tea for you to enjoy together at a local tearoom, your treat.
2. Host a Mother's Day Tea at home, perhaps using our Tea Party Planner and Garden Tea Party Guide to help you plan your decorations, favors, tea selection and recipes. To save yourself the cooking, you can check if your local tearoom is offering afternoon tea to-go or you have a Tea Party Caterer nearby.
3. Ship an Afternoon Tea Box nationwide within a couple days. Some even include teacups, cutlery, party plates or tiered trays, to make setting a gorgeous tea table easy. If you can't be with mom, you can set up a Virtual Tea Party and invite all the family members to set a tea table and don their tea hats for the call. Here are some Afternoon Tea Boxes we recommend:
The Hummingbird Bakery: $129 Afternoon Tea Hamper (Made in England Vintage Fine China Teacup, Wheat straw bag, Demitasse Teaspoon, Sugar Cubes, Fruit (2) & Savory scones (2), Jams & clotted cream, A selection of Tea Infused Chocolates with Balsamic-Fig reduction, Scratch-made Rose-tea shortbread with apricot or ginger, Dipped in chocolate and sprinkled with organic rose petals, Tea-infused simple syrup, 6 Assorted loose-leaf tea bags, caddy of our favorite loose-leaf tea, Tea Sugar Scrub, Rose napkins, Personalized gift card)
Rose Arbour: $68 Tea Party in a Box (1 traditional Brown Betty teapot, 1 box of PGTips tea, 1/2 dozen of our homemade famous black currant English scones)
Lady Camellia: $82 Tea for Two Afternoon Tea Set (5 English Scones of choice, 1 jar of 6 oz English Devon Cream, 3-1 oz jars of honey and/or preserves of your choice, 10 French Macarons, 4 honey sticks, 2 demitasse spoons, 1 bag of sugar cubes, 20 biodegradable tea sachets of your choice)
Sipping Streams: $55.99 Tea Party in a Box (Place Settings for 3, One 3-Tier Tray, 2 oz. Raw Alaska Fireweed Honey Bear, Scone Mix, Tea Cookie Mix, Tea Sandwich Instructions, Sipping Streams Award-Winning Tea for 3)
Toast your mother this Mother's Day with a brunch must-have, bubbly wine!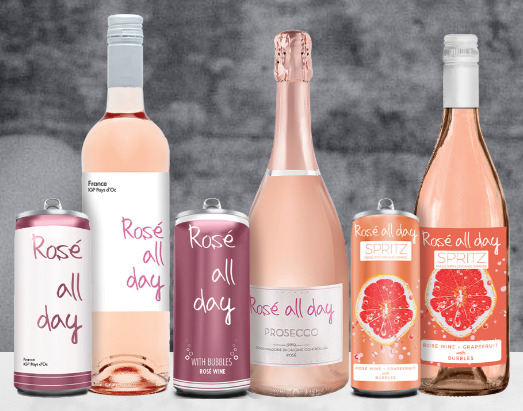 Just in time for springtime,Rosé All Day just launched their brand-newProsecco Rosé ($14.99), which is fresh and pleasantly fruity with an elegant and harmonious bouquet of white flowers alongside hints of red fruits. Serve on its own, or with a splash of fresh fruit juice as a tasty mimosa for mom. Rosé All Day Prosecco Rosé is available for purchase nationwide in the USA.
This Mother's Day, what better way to impress your mom than designing a beautiful charcuterie board.
Bono, while known for their award-winning extra virgin olive oil, also makes a delicious variety ofOrganic Sicilian Citrus Marmalades, in Blood Orange, Lemon and Orange varieties, andCastelvetrano Olives, both of which are essentials for your charcuterie board. You can purchase the marmalade and table olives, as gifts or for yourself, through Bono'sAmazon store.
This Mother's Day, get your Mum or Grandam the gift of time, a 26MM two-tone ladies Rolex Date just with a pink mother of pearl diamond dial.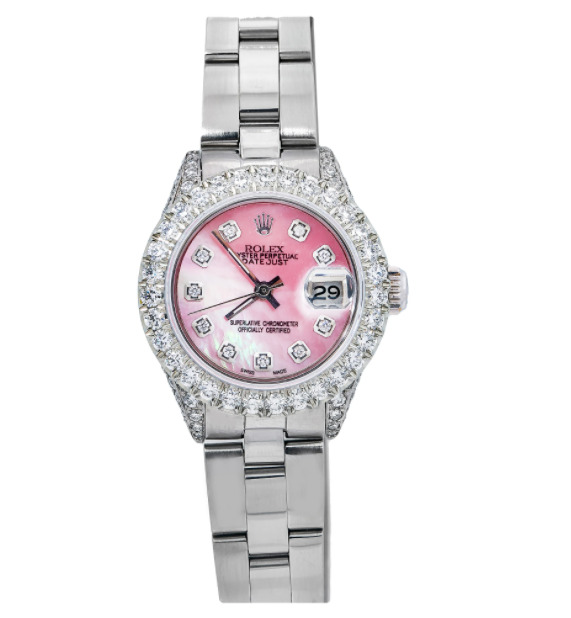 This amazing watch, both fashionable and sporty is just the ticket for what any Mum or Grandam would love to see in a gift basket from family or friends this Mother's Day. To find this amazing watch, OMI Jewelry offers this ladies Rolex and others shipping internationally from the USA. All you need to do is follow this link to get the very best for Mum : omijewelry.com/products/rolex-pink-diamond-dial-stainless-steel-bracelet
Happy Mother's Day to all of those Mums and Grandams around the globe from OMI Jewelry.
You can gift a card to your mother saying Happy Mother's Day but that would look too boring in front of what we are suggesting.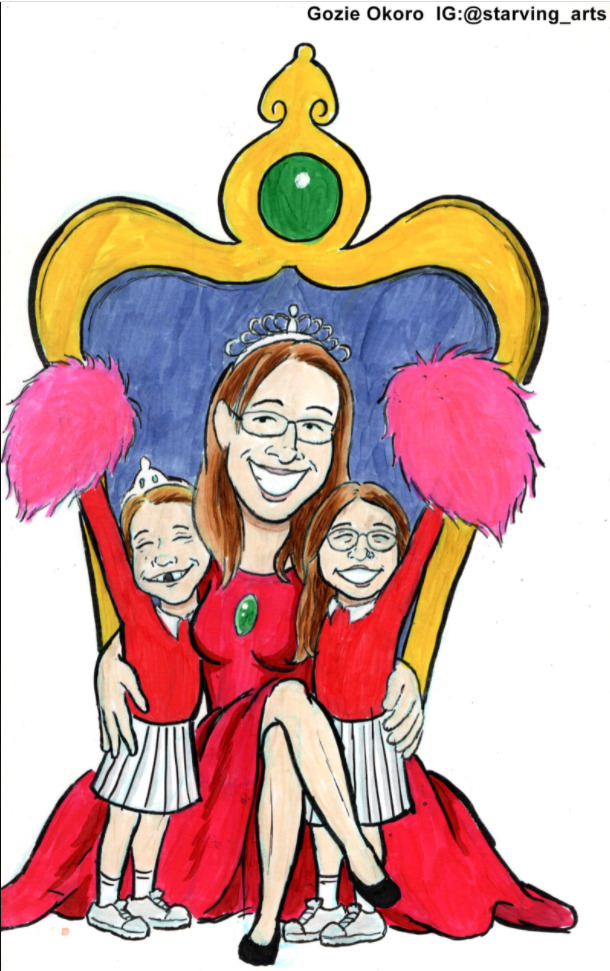 Allow us to introduce Tellinga's hand-drawn greeting cards that will be sent directly to your mother based on the story that you provide. That's right, they will make personalized cards based on the description you give. And since this gift will be for your beloved mother, we believe you will have tons of funny, heartwarming, or cute stories that you'd want to share with her. Plus, Tellinga can make the stories in a minimum of 1 to a maximum of 12 parts, based on the budget you have. Take a look at these examples where they created greeting cards for other customers on mother's day – https://www.tellinga.com/best-mothers-day-gifts. Your story will look like this too, and we are sure your mother will love to have such a meaningful and unique gift for this Mother's Day.
ZOX is a small, family-run business based in the US. Started by three brothers on a mission to change the world, ZOX began as a family arts & crafts night and quickly grew into a brand connecting with over 500,000 customers worldwide.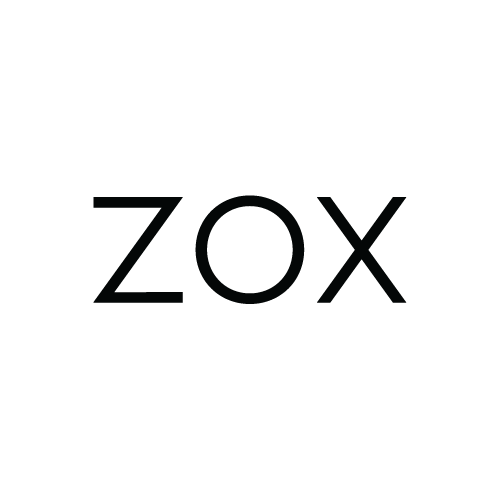 And this family still wants to change the world for the better. Each ZOX wristband is made from recycled water bottles, and each purchase donates a year's worth of clean drinking water to communities in need. Our little hugs for your wrist are comfortable elastic with beautiful art on one side and a positive, fun, or encouraging message on the other. With messages like "You Are My Sunshine" and "Love You to the Moon," they're great for gifting a loved one, a mom you admire, or collecting for yourself (or all of the above)!
Celebrating
Festa della Mamma,
Happy Mother's Day!!!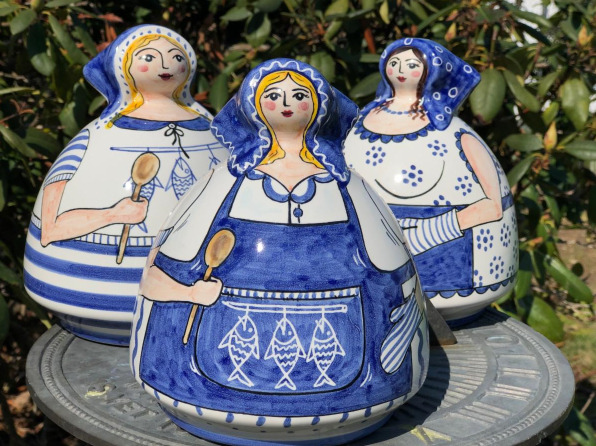 Welcome to my May kitchen! This month, I am preparing farm-to-table antipasto, pasta – my husband Rino has already picked our first crop of broccoli rapini in our garden, main courses, and dolce for Mother's Day. It's that time of year to share your love and appreciation for Mothers, and Mother Nature too.
Considering how important Italian Mammas are, Mother's Day is fairly a new holiday in Italy. Today, it ìs an official holiday and we can thank Don Otello Migliosi, an Italian priest who lives in Assisi for that. He declared Mother's Day an official holiday on the second Sunday of May in 1957. He went on to commission the Italian sculptor Enrico Manfrini, in 1971, to make a bronze statue depicting mother and child in honor of the special day.
Italian Mammas reign in the Italian family, and although there have been many poems written about mothers, here is a poem written by Neapolitan poet Salvatore di Giacomo (March 12, 1860-April 4, 1934).
___________________________________
Neapolitan poet Salvatore di Giacomo
Mamma
Chi tene 'a mamma
è ricche e nun 'o sape;
chi tene 'o bbene
è felice e nun ll'apprezza
Pecchè ll'ammore 'e mamma
è 'na ricchezza
è comme 'o mare
ca nun fernesce maje.
Pure ll'omme cchiù triste e malamente
è ancora bbuon si vò bbene 'a mamma.
'A mamma tutto te dà,
niente te cerca
E si te vede e' chiagnere
senza sapè 'o pecché,
t'abbraccia e te dice: "Figlio!!!"
E chiagne nsieme a te.
Mother
Who has got his Mother
is rich and does not know;
who has her love
Is happy and does not value it
Because a mother's love
Is a wealth
Is like the sea
that never ends.
Even the saddest and vilest man
is still good if he loves his mother.
A mother gives you everything,
seeks nothing from you
And if she sees you cry
without knowing why,
she hugs you and says, "O Son!!!"
And cries with you.
___________________________________
When We Travel Again
As we wane through the end of this trying time of the pandemic, please note all guests can certainly reschedule their cooking programs to a time when they feel comfortable in the near future or beyond. We are always in touch with our family, chefs, guides, teachers, drivers and properties in Italy, and they are starting to reopen as Italy's vaccination process is underway. When everything reopens in Italy, there are strict protocols already in place to keep everyone and everything safe. Please write or call and we will reschedule for anytime.
___________________________________
Cooking Up New Tours
I've been cooking and writing delicious new Cooking Vacations tours, here are the latest in Venice and Umbria- with more to come. Stay tuned.
Venice-Along The Grand Canal To Saint Mark's Square™
Dreaming of Venice ~ 7 Day
Chef Patrizia's Organic Farm In Umbria ~ 5 days
Celebrate!
Tie On Your Apron
In Online Cooking Classes
Celebrate your next special occasion with hands-on cooking classes that bring your friends and family together. From birthdays to anniversaries or any special event in between, we can create any menu from Tuscan to Neapolitan, Sicilian or Ligurian and Romano to name a few. Our recipes are easy to follow, the food is delicious, and the wine and experience are fun. Roll out pasta while you sip and swirl making your next get-together an experience!
May group cooking classes will be published soon!
___________________________________
A Recipe From My Kitchen
Making risotto is easy. All you need it a little patience, good quality Carnaroli, Arborio or Vialone Nano organic rice and a steady hand at toasting the rice.
Shrimp & Asparagus Risotto
Serves 2
Ingredients
150 g of Carnaroli, Arborio or Vialone Nano rice – I always use organic everything.
10 Shrimp, large (precleaned and deveined) large shrimp need to be cut into pieces keeping four of the shrimp whole for garnishing.
Butter, unsalted, 2 to 3 tablespoons
Olive oil, extra virgin
1 Bunch of green asparagus, save a few branches to garnish. Clean off the bottoms removing the hard part, and cut into ¼ inch pieces.
Sea salt and pepper, to taste
Parsley, finely chopped
Vegetable Broth – Have this already prepared.
Ingredients for Vegetable Broth
1 or 2 potatoes, 1 or 2 zucchini, carrots, stalks of celery, fennel or parsley tied in a bouquet with cooking string.
Preparation for Vegetable Broth
Pre-prepare and have ready a simple vegetable broth – starting with about 4 liters of cold water. Place the vegetables into the cold water and cook on a medium-to low flame (depending on your stove and do not boil). When the vegetables are soft turn off the heat. Extra broth can be used for soup.
Preparation
In a sauté pan, add a generous swirl of olive oil. Add the chopped asparagus and shrimp to the pan. Shrimp will turn pink. Turn off the heat.
In another large sauté pan, melt butter, then add the rice. Toast rice until translucent, stirring constantly for a couple minutes. Once the rice is toasted, add a scoop of vegetable broth, and slowly stir. Continue to stir until the broth evaporates. Continue the process until the rice is close to being cooked (20 minutes). When the rice is close to being cooked, add the shrimp and asparagus to pan of rice. Salt and pepper, to taste. Cook for a few more minutes and serve. Plate and garnish with parsley, then place the four extra shrimp whole on top.
***The art of excellent risotto is the toasting of the rice and stirring the broth into the rice.
___________________________________
Wine Pairing Terredora
100% Greco di Tufo
Terredora, which is 100% Greco di Tufo, translates to the land of Dora. Signor Mastrobernadino purchased this vineyard as a wedding gift for his wife named Dora. And thanks to Mount Vesuvious and the sun, this wine has evolved into a smooth, delicious and precious. Greco di Tufo. The grape takes its name from the Greco di Tufo DOCG region of Campania which is located in the town of Tufo.
The grapes have a long ripening season that ensures a brilliant, luminous, deep golden color with flashes of gold and green. This wine's captivating fragrances of white flowers, minerals, citrus, white fruit, pear and apple with a hint of honey make it perfect for pairing with fish. A beautiful white wine with a story as you sip and swirl!
___________________________________
With Love From Italy
Italian Mamma
Includes a handmade, hand-painted ceramic in the shape of an Italian Mamma – this adorable doll sits on your kitchen counter by your sink and cleverly holds and hides your kitchen sponge in on her back side-1 bag of Cooking Vacations oregano, and a Neapolitan pasta recipe. Gift wrapped with festival ribbon – a great Mother's Day gift. Go to Cooking Vacations Market – https://www.cooking-vacations.com/online-shop/
Italian Garden Seeds
Gardens in Italy are a natural must for all Italian families. From olive, lemon and plum trees to vegetable and fruit bearing plants. My fondest memories were growing up with my grandparents Michele, Philomena, Carlo and Edie and great grandfathers Papa Scuncio and Big Papa in verdant clean farmland with infinite rows of healthy plants and trees. What did they grow? Everything! Not only did they grow zucchini, fennel, potatoes, swish chard, cabbage, garlic, onions, blueberries, raspberries, cherries and figs – why there were endless varieties. When a crop finished the season, it was a ceremonial event to harvest and save the seeds for the next season. One intriguing event that always captured my attention was watching my grandfather Michele, an Italian gardener and tree grapher, turn a peach and lemon tree into a two-fruit bearing fruit tree – the results, one tree growing both lemons and grapefruits or growing peaches and apricots – on the same tree. I would watch him carefully cut and bandage one tree while he transplanted the cut branch from the previous tree to the newly cut part of a different tree. He was passionate and a great artisan at that. It was magic in our garden.
If you have a garden and want to grow spectacular seeds from Italy, go to, True Leaf Market, https://www.trueleafmarket.com/products/italian-herb-garden-seed-collection-organic?variant=29391162736755
Cooking Vacations Gift Cards
We have had many requests for Cooking Vacations Gift Cards and we now have them available for online cooking classes, cooking tour in Italy, extra virgin olive oil in our Artisan Market. Email any request to Lauren@Cooking-Vacations.com
To go to our Artisan Market, please click here, https://www.cooking-vacations.com/online-shop/
Book Corner
A September To Remember
By Carol Bumpus
If you haven't heard about it already, Carol Bumpus's book, A September To Remember is out now. Filled with spontaneous writing about traveling throughout Italy – and with a recipe or two – will have you reading, traveling and cooking throught the towns and cities of Italy! Available on Amazon at: https://www.amazon.com/September-Remember-Searching-Culinary-Pleasures/dp/1631527274/ref=sr_1_5?crid=344M46ZSLTHUR&dchild=1&keywords=carole+bumpus&qid=1618974785&sprefix=carol+bumpus+%2Caps%2C161&sr=8-5
Keep cooking and keep your heart alive!
Lauren
Cooking Vacations
www.Cooking-Vacations.com
Boston – Italy
Shark OFF
Shark OFF, makes shark repellent jewelry. Yup, that's right. There IS something that repels sharks.
We take proven shark repellent technology and embed it in affordable, attractive jewelry for your Mum's or Grandma's next day at the beach. We'd love to be part of your gift guide.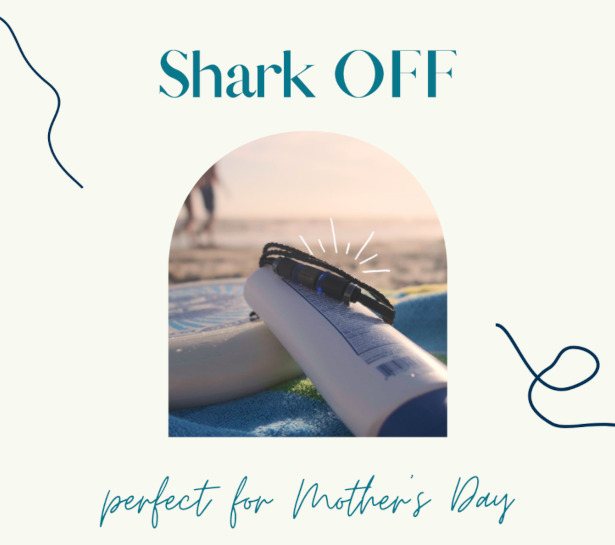 You've heard that sharks can smell blood in the water for long distances. They can also sense tiny electrical fields. "Tiny" like five one-billionths of a volt (that's 5/1,000,000,000ths). They can feel your heart beat.
Shark OFF's electrochemical technology dissolves in the water and gives off about 1.5 volts of electricity. When curious sharks approach, they come into contact with the field and BOLT. It's amazing to see a 400 lb shark coming at full speed and do a 180-degree turn to get away.
It's great for mums/grandmas who love the ocean but worry about their kids in the water.
thesharkoff.com
Gift your mom dream worthy hair with this amazing Hair Fertiliser-a hair growth and scalp treatment oil inspired by 5000 years old ancient life science Ayurveda.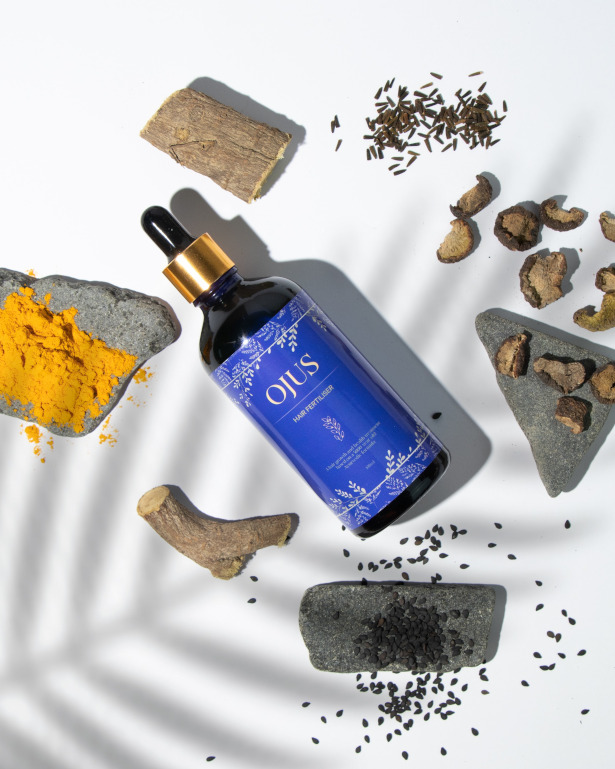 The secret to thick , lush and strong Indian hair is out. Made using over 15 powerful hair boosting herbs using an ancient infusion method which takes weeks , the result is a potent blend to which helps you get those healthy hair . Some
of the herbs used to formulate it are Amla, Ashwagandha, Bhringraj,turmeric, Brahmi which help to improve hair health. Some of the benefits of this product are promoting hair growth, improving hair texture , balance scalp and repair dry damaged and dull hair. It can be used as a hot oil treatment , pre-poo treatment , a hair mask or can be left overnight.
Handcrafted in Melbourne, it is vegan , cruelty free , free from any nasties.
From Down Under to Worldwide: How three Australians made their hammocks international

What happens when three thrill seeking Australian adventurers come together to bring their nomadic lifestyle to the world stage? Casual, daring and revolutionary concepts all get jumbled into one big idea – Hangout Pod.
Like most big ideas, Hangout Pod had small beginnings. Beau, Michael and Chantelle, three plucky Aussie mates with a hot nomadic streak, were wanderbugs before it was cool. From South America to Asia, the group left no stone unturned in the hunt for fresh adventures, making it their aim to transform the term weekend warrior into all-week warrior.
Chantelle, one of the three founders, explained how they didn't hold back on their travels: 'We just knew we didn't ever want to stop exploring – whether that was in our own backyard in Australia or a faraway corner hidden somewhere in the world, waiting to be discovered. We were equally as compelled to inspire others to do exactly the same and follow in our footsteps… to literally just 'get up and out and rediscover into the great outdoors'. That is essentially where the initial inspiration for Hangout Pod was born from. Our literal adventures – big and small.'
The phrase 'there's no such thing as a stranger, just a mate you haven't met yet' was the philosophy that kept them open and curious through those early adventures. How do you go back to a 9-5 life after that?
You don't. As they say in hostels all over the world, once you've got the travel bug, going back is never the same. Inspired by a healthy Aussie philosophy blend of chilling out and exploring, Beau, Michael and Chantelle decided to take the future into their own hands.
After touching down in Australia, they immediately took to the drawing board to create a brand that would keep their digital nomad lifestyle going, while encapsulating it at the same time. Beau, Michael and Chantelle forged brands that deeply resonated with that barbie on the beach vibe all Aussies know and love.
Hangout Pod, an innovative brand fusing exploration and cosiness, is the result of years of development. Channeling the free bohemian Aussie spirit, Hangout Pod took the rule book on hammocks, and came up with something completely new. Hangout Pod isn't about sticking to worn conventions, but helping impulsive, adventurous types make the world their home using the cool phil-Aus-ophy that drove the three adventurers to every corner of the globe.
So – what makes the brand tick? Founder Michael says 'It's when we see our Hangout Pods popping up and being enjoyed in the most weird and wonderful places around the world – literally from all of these unexpected global locations. Whether hanging freely from a tree in the absolute wilderness, to camping sleepovers in the backyard with the kids, to taking it with you on the next big roadtrip away… when we see this, we know that our mission to inspire people to rediscover the outdoors is really working…'
Whether you want to add some comfy space to your living room, swing from a tree branch or max relax while watching a campsite sunset, a Hangout Pod ticks all the right boxes. Hiding away from the world or exploring every nook and cranny of the Great Outdoors – Hangout Pods will help you do both.
Celebrate Mother's Day with Tastes of Chicago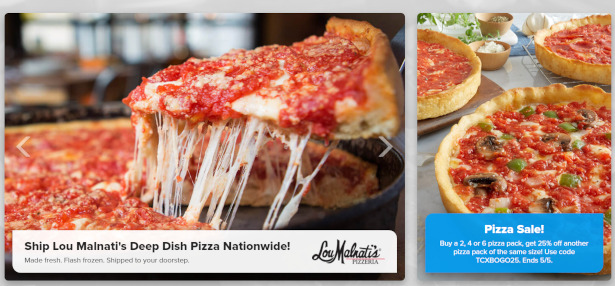 In honor of Mother's Day, we wanted to reach out and celebrate the holiday with some delicious Lou Malnati's deep dish and Chicago-style food gifts! We know Mother's Day may look different this year, but you can still show loved ones that you care. Treat yourself or someone you love to a sweet box of treats shipped nationwide from Tastes of Chicago. Whether you want to indulge yourself, share great Chicago foods with your friends and family, or if you miss the flavors of home – we have everything you crave!
Tastes of Chicago offers hometown favorites from iconic Chicago brands including: Carol's Gourmet Cookies, Eli's Cheesecake, Garrett Popcorn Shops, Long Grove Confectionery, Manny's Deli, Portillo's, Vienna Beef, Wildfire, and many more! We offer gift packages perfect for any occasion, gift cards, apparel and other merchandise from Lou Malnati's. Check out the Mother's Day Lookbook (attached) and website (below) for the following:
• Heart Shaped – Lou's Legendary Heart Shaped Deep Dish Pizzas & Chocolate Chip Cookies.
• Top Sellers – Treat mom to Chicago's best foods from Carol's Cookies, Eli's Cheesecake, Fannie May Pixies, Portillo's Italian Beef, Vienna Beef Hot Dogs and more!
• Brunch at Home – Spread the love at home with these delicious items just for mom including Apple Villa Apple Pancakes, Capannari Ice Cream, Do-Rite Donuts and WynBurg Café Pancakes.
• New Fan Favs – Try something new for mom with Beatrix Oh My! Carmel Pie or Tall, Dark & Handsome Chocolate Cake, Perfect Desserts Death by Chocolate Flourless Cake, Shaw's Crab House Lobster Mac & Crab Cakes, Twin Anchors Baby Back Ribs and Wildfire Surf & Turf.
• Delicious Desserts – Send mom some deep dish with delicious desserts including Kay's Peanut Butter Crunch Balls, Portillo's Chocolate Cake, Trio of Treats, Vosges Mini Exotic Chocolate Bars, Wildfire Triple Berry Pie and many more!
Celebrate Mother's Day with Lou's and your favorite foods! For gift giving made easy – we've got you covered. From sweet treats to her favorite deep dish pizza, we have just the thing to make her smile. There's no better excuse to treat yourself, your mom or someone you love. Please visit www.tastesofchicago.com to order many more delicious options. We've been shipping holiday happiness nationwide for over 30 years!
About Lou Malnati's Tastes of Chicago
Lou Malnati's began shipping their famous deep dish pizzas in 1987 after many requests from ex-Chicagoans all over the country that were missing their favorite hometown pizza. The service was initially only offered during the holidays, but Malnati fans needed their deep dish pizza fix all year round! The shipping service expanded and came to be known as, "Lou Malnati's Priority Pizza." The Best Tastes Chicago Has to Offer. After 10 years of shipping their famous deep dish, Lou Malnati's realized that ex-Chicagoans craved even more of the Windy City's favorite foods. It was then that they partnered with other fine restaurateurs in Chicago to provide them with the best tastes Chicago has to offer. This was the start of a tasty collaboration now known as Lou Malnati's Tastes of Chicago. Tastes of Chicago offers hometown Chicago favorites from iconic Chicago brands including: Eli's Cheesecake, Vienna Beef, Portillo's, Garrett Popcorn Shops, Frango, Fannie May, Bobak's, Wildfire, Manny's Deli, Long Grove Confectionery, and many more! We offer gift packages for any occasion, gift cards, apparel and other merchandise from Lou's. Today, Tastes of Chicago ships more than 500,000 Lou Malnati's deep dish pizzas throughout the year. Lou Malnati's pizza remains the most popular item shipped and we think that's because deep dish pizza just isn't the same anywhere outside sweet home Chicago! For more information, visit www.tastesofchicago.com.
Joygage is an engagement on-demand subscription service made for persons living with Alzheimer's and dementia and their care partners.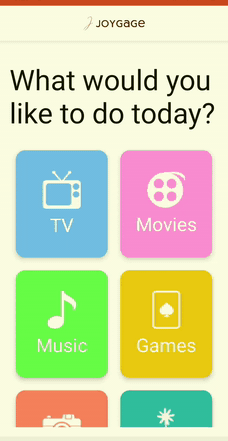 Our content and features are guided by its founder and CEO, Craig Fowler's caregiving journey supporting his father who was the primary caregiver for his mother, Wanda, who lived with early onset dementia.
Members have access to a strategically curated media library that's guided by expert studies and recommendations from reputable Alzheimer's and dementia organizations.
Our playlists include movies, TV shows, music, retro radio stations, activities, games, audiobooks, exercise tutorials, and sleep aids to name a few.
And to make sure that our members get the most engaging content, we use a machine learning model, which scans our entire media library for content that fit their unique interests, diagnosis, and progression level.
The NOVA H1 Audio Earrings are a pair of wireless earphones embedded in a real pearl and held by a real silver/gold-plated clip.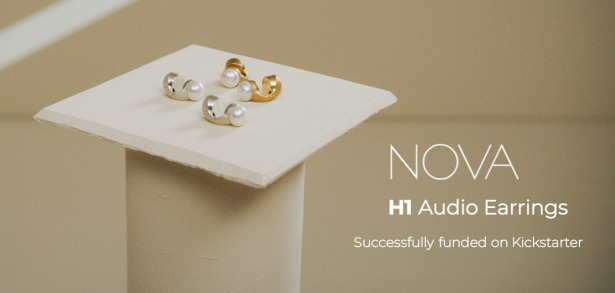 Besides their tiny size, the revolutionary part here is the fact that they are earrings with earphones capabilities. They are placed on your earlobe and look like earrings, but you can listen to music and make phone calls with them.
To achieve that, we patented a technology called Directional Sound that sends any sound output from your earlobe directly to your ear canal, avoiding any sound leakage and allowing the user to keep the music and conversations private. In other words, only you can hear.
Literally, tech meets jewelry.
General information about the Audio Earrings
General Specs
• The pearl contains all the electronics in a 9mm space. The back of the earrings contains the battery.
• Materials: freshwater pearl. Silver clip or gold plated clip. (both nickel-free)
• Versions: Clip-on or stud
• Approx. 7g per earring
• Mono or stereo sound
• Battery 3h+ active usage. 20+ With charger
• Portable charging case
• iOS & Android compatibility
Advantages
• Developed for women.
• 24h connected.
• Hear everything / Multitasking.
• No ear canal blocking.
• Camouflaged tech.
Use Cases
• Home office
• Commuting
• Biking
• Shopping
• Going for walks
• Multitasking
…and all while hearing everything that is happening around you while you listen to music or make calls.
www.nova-audio.com
Moldy Fun >>> Mothers Day Gift Idea – Two Brits and A Giant Biscuit! Moldy Fun Cake Molds!

moldyfunusa.com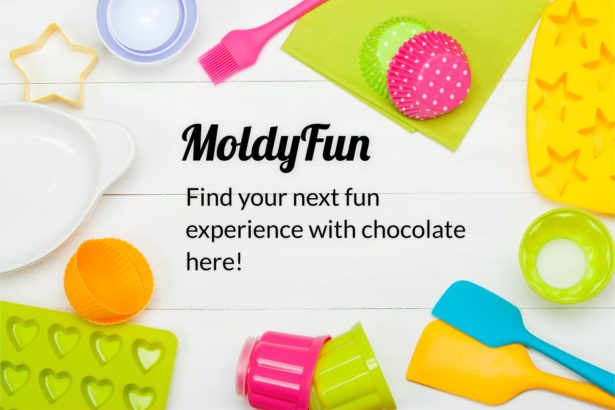 "We are two Brits who have taken the British love of a good biscuit, and turned it into giant cake molds.
We have created a super fun line of re-useable silicon cake molds that allows the home baker to create their own giant cake versions of much-loved biscuits and confectionary. The molds are in a fantastic shade of electric pink that kids love, so it becomes a great way to share your love of baking with them. These molds guarantee professional results every time, are dishwasher friendly for easy cleaning and oven proof for easy baking and last up to 15 years.!
Tom, who lives near to the royal residence of Windsor Castle near London, started the company in the UK 5 years ago after being inspired by a giant Kit Kat cake. He enjoyed great success and expanded the mold range to include pets, coffee beans, hearts, and a range of seasonal shapes.
A great place to buy your next amazing mould for chocolate, cookies, cake, jelly, cakes!
Moldyfun™ is a growing and exciting new Online Store. They've sold to 400+ new customers in their first 4 months on Amazon worldwide including North America, Europe and Japan.
Want to buy with confidence? Here's a few reasons to set your mind at ease: they sell at lowest rates, are an established VAT registered company in the UK, they offer 30 days return period and will offer a price guarantee that they'll pay the difference if you find their product at a lower price in the country of purchase. All items are shipped within 2-4 working days of receipt of your order.
All card payments are processed by Worldpay which means your credit card details are securely logged with them and cannot be accessed. Want to buy with PayPal protection? They've got that covered too!
All orders from their website are processed same or following business day after being received, using the same processes and strict quality control as our Amazon orders via our fulfilment centres in the UK and Canada.
They offer a first-rate novelty chocolate, cake, ice, jelly, soap mold products and exceptional customer service to shoppers from the comfort of their own homes. They're a business made up of people who love to be creative with moulds, with the drive to constantly update and improve the online shopping experience to inspire the community of shoppers who share their passion of having fun making moulds!
Moldyfun have also compiled a recipe resourcwe on their website. To see the recipes visit this link (just click on the blue links when you get there for recipes) >> https://moldyfun.com/collections/giant-biscuit-cake-molds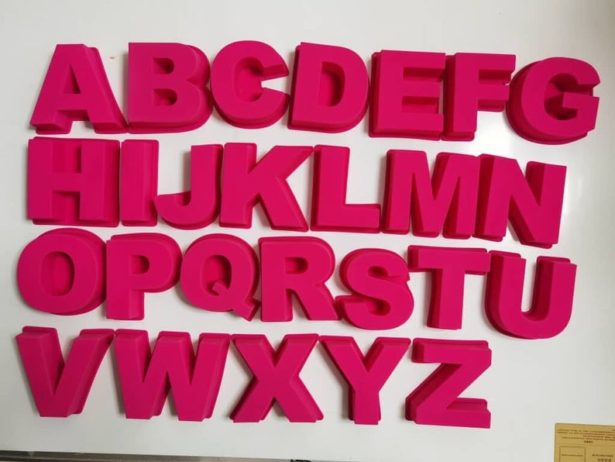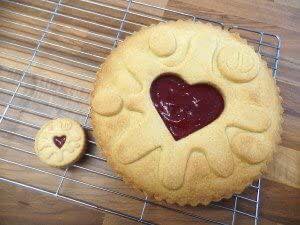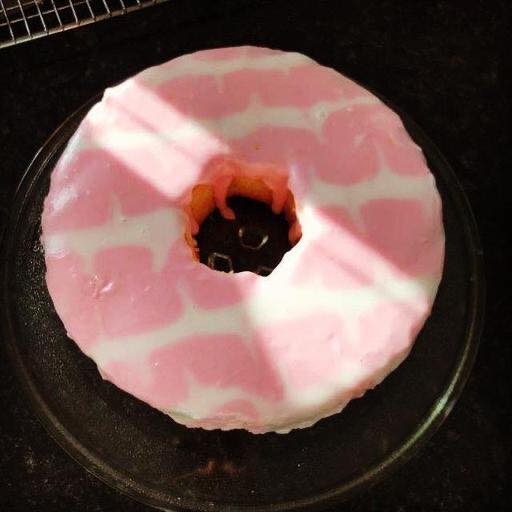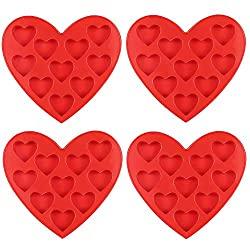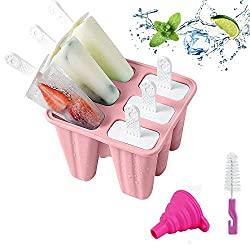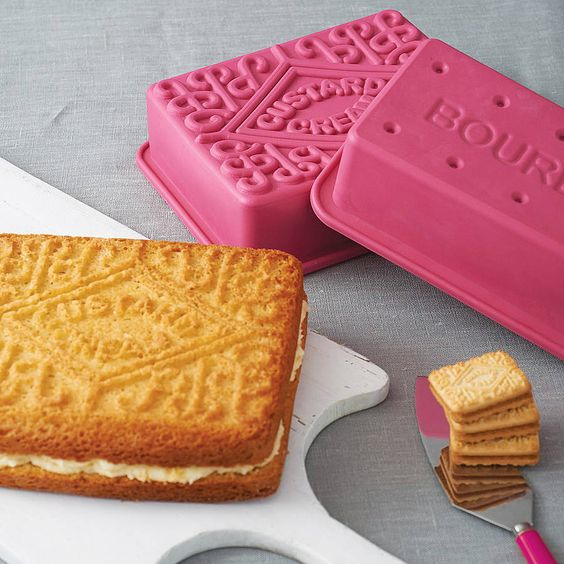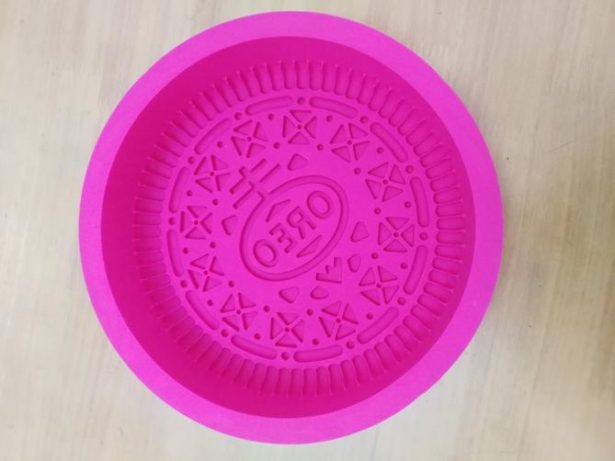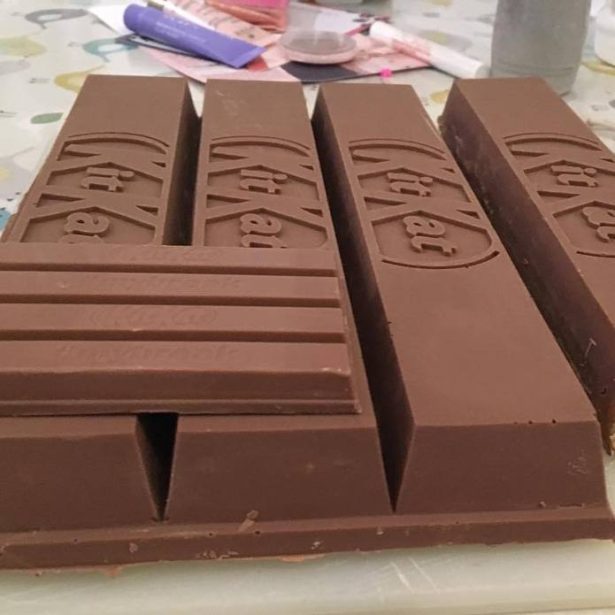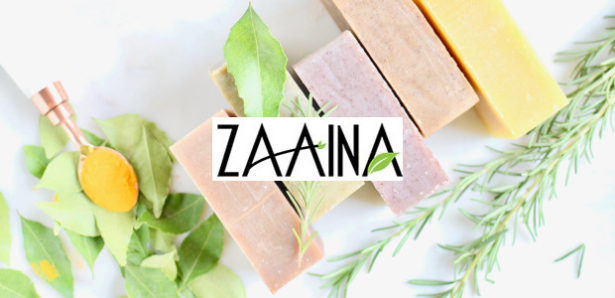 Zaaina creates natural skin care products, formulated with simple, effective ingredients and a caring, personalized touch. The brand offers a breadth of more than 40 personal care products across soaps, bath bombs, candles, lip balms, face masks, and gift boxes. Made with love, the Zaaina team focuses on the safety, quality and effectiveness of each product to create multi-purpose formulas that can nourish the whole family — women, men and children included. Since inception, Zaaina's mission has been and continues to be to offer premium, luxurious products that have no chemicals, preservatives, parabens, artificial ingredients or animal testing — finally offering a highly effective natural line for total wellbeing.
See more at :- www.zaaina.com
Brite Hair
We're all about ethical hair color. At BRITE we partner with ethical factories that take care of the people they employ. All products are clean, vegan friendly, & cruelty-free. Products include semi-permanent hair color, hair masques, shampoo & conditioner, and more.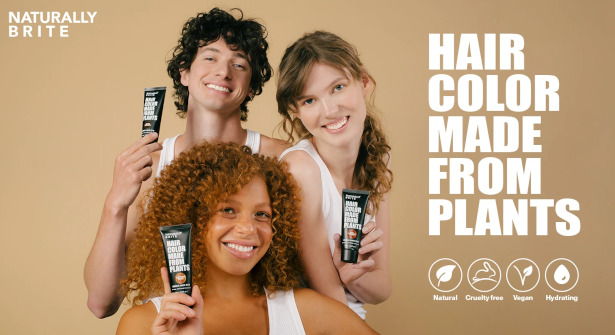 The Naturally Brite Hair Color Made From Plants line is an exciting new 100% Plant-based semi-permanent color from that's infused with conditioning henna. The ground-breaking, pre-mixed formula is designed to color and strengthen your hair at the same time, leaving it feeling stronger & looking vibrant and beautiful. Naturally Brite comes in 7 different gorgeous shades:
Fire, Auburn, Dark Strawberry Blonde, Copper Rose, Dark Red, Dark Brown, Black
Roam Often has the perfect luxe accessories for every mother!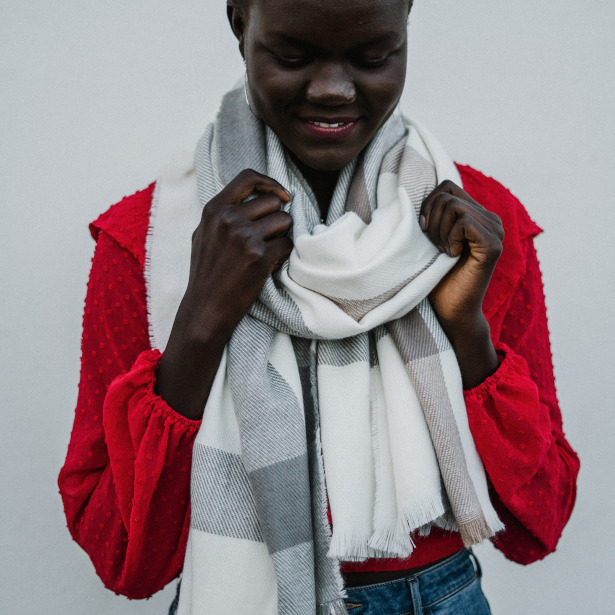 The Wanderer Travel Jewelry Case keeps your jewelry safe and secure as well as untangled! We took the classic travel jewelry case and upgraded it. Compact and cute, The Wanderer fits anywhere you need it to: your purse, suitcase, hiking backpack, or the hotel safe. This travel jewelry case has an earring bar, ring loop, necklace pouch, bracelet pocket, and simple snap bands for everything else. roamoften.com/products/travel-jewelry-case-wanderer The Travelista Blanket Scarf is super soft and cozy and can be worn as a scarf or blanket when traveling! he Travelista was designed to be the perfect combination of style, comfort, and functionality. This oversized plaid blanket scarf keeps you cozy and doubles-up as a blanket during long travels.Woven from anti-static material, this cashmere-like soft scarf is the ideal travel companion for any venture – whether you are having a night out in the city or a day in the country. And with light and dark plaid color options, its modern design is sure to match any stylish outfit you have in your closet. roamoften.com/products/the-travelista-travel-scarf The Lift Hair Tie bangles -The Lift comes with a handy spot to always carry a hair-tie on you no matter where your journey takes you. The bracelets alleviate the pressure and unsightly lines caused by tight hair ties with a groove to hold your hair tie in place. Coming in a super-convenient pack of three (choose a combo set, all silver, all gold, or all rose gold), these classic bracelets are a statement piece whether your hair is up or down. roamoften.com/products/hairtie-bracelet-bangle
MyGiftStop. www.mygiftstop.com At MyGiftStop we have all the gifts from designer brand names at a more affordable price for any occasion, and as we're getting closer to Mother's Day, I want you to know we have the latest trends to fit your gift guide! From really cute and pastel handbags to the absolutely trendy Fendi glasses, we have it all.
• Fendy
• Usually retails for $480
• Discount Price: $133.18
• Michael Kors
• Usually retails for $128
• Discount Price: $113.66
• Usually retails for $83.64
• Discount Price: $49.23
Bonne et Filou is the first French luxury dog treat brand in America, crafting the most perfect puppy macarons designed to make every dog feel delightful. This celebrity-loved brand sells their treats in hundreds of retail stores across the U.S, and has even been featured in Cosmopolitan, Vogue, Refinery 29, and more! For any mom who treats her fur babies like her actual children, these are the absolute perfect gifts. You can easily buy them online or at Dillard's for a quick last minute gift.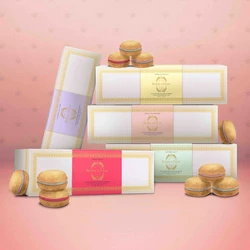 Wheat Boutique is a luxury lifestyle brand specializing in women's, men's, and children's apparel. With five locations across the U.S and an online store, Wheat Boutique has an amazing range of designer products fit for any mom. The Los Angeles Jogger from the brand's Wheat 1.17 collection is a great last minute gift for those moms who value both comfort and style.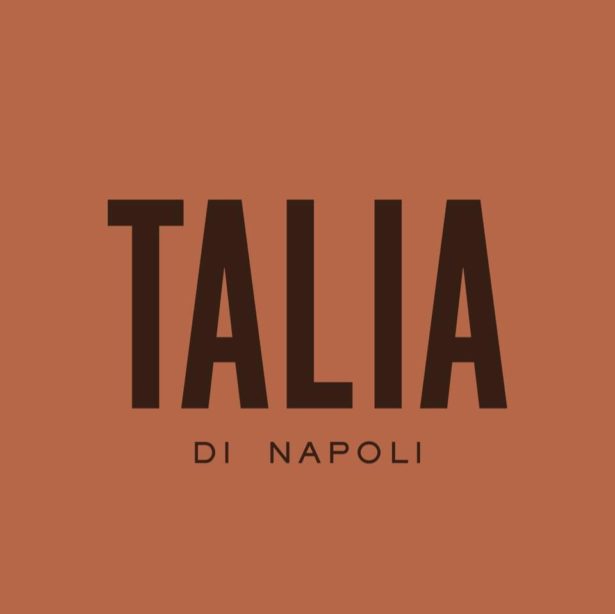 A perfect Mother's Day idea from Tali di Napoli ! Authentic Neapolitan Pizza shipped directly from Naples, Italy to the US… taliadinapoli.com
Talia di Napoli have the perfect mailed ordered Mother's Day gifting idea – the authentic Neapolitan Pizza shipped directly from Naples, Italy to the US – Talia di Napoli.
Whats morde they have a limited edition Mother's Day 8-pack for you to treat your (foodie) mom on this special day.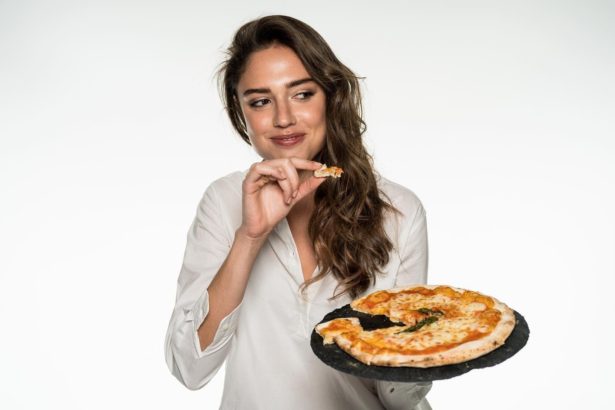 Why is Talia pizza a perfect food gift for Mother's Day?
• What's better than a heart-shaped gift to express your love to your mother on this special day? Just look at this (image) Have a backyard picnic and enjoy the great Talia pizzas to celebrate the special with your beloved mom!
• Talia pizzas give you and your beloved mom the convenience to fully enjoy authentic Italian flavors without traveling abroad. We bring the authentic Neapolitan pizza directly to your table and take your taste buds on a virtual tour to Naples, Italy.
• Talia sources the best ingredients to ensure the premium taste and flavor of the pizzas. All ingredients, including cheese, tomatoes, and even water, are all-natural ingredients from Southern Italy with no preservatives, no additives, and no GMOs. We also offer gluten-free options for consumers.
• Talia pizzas are comparable to freshly made pizzas in restaurants because all pizzas are flash-frozen and put to "sleep" using a state-of-the-art, patented cryogenic chamber within seconds of coming out of the oven and can "wake up" flavorful in your home.
• Talia pizzas can be easily ordered online and we ship nationwide in the United States. Fast and convenient! Talia can help you celebrate the special day safely and romantically at home!
Talia website & social media
• Official website & online store: https://www.taliadinapoli.com/collections/all
• Instagram: https://www.instagram.com/taliadinapoli/?hl=en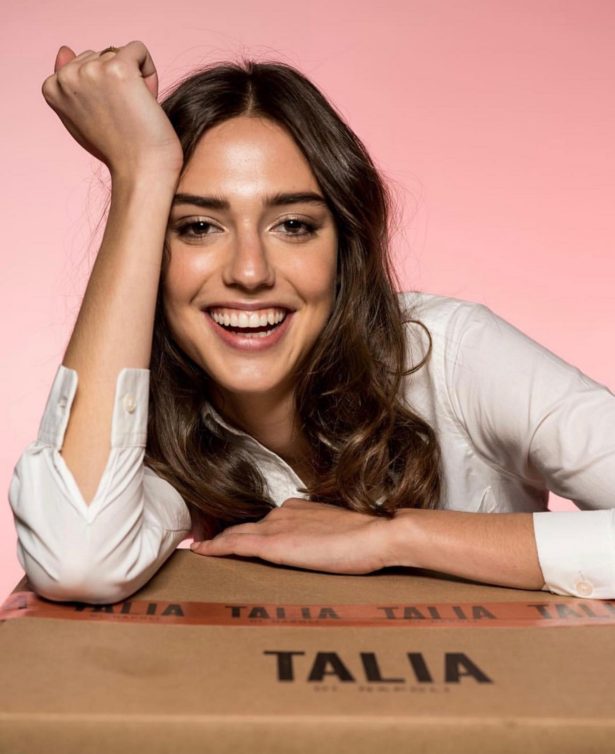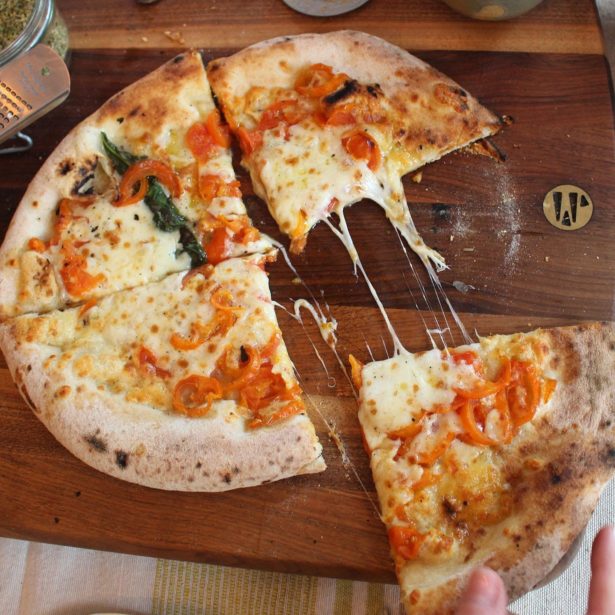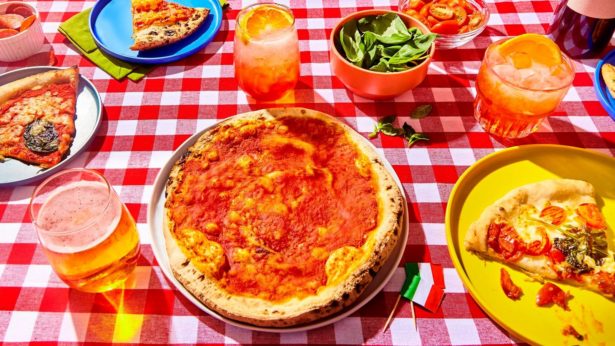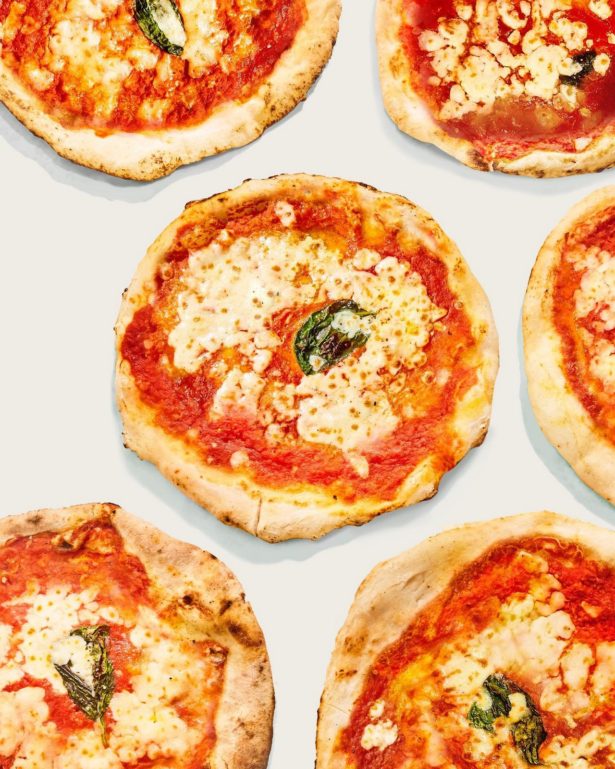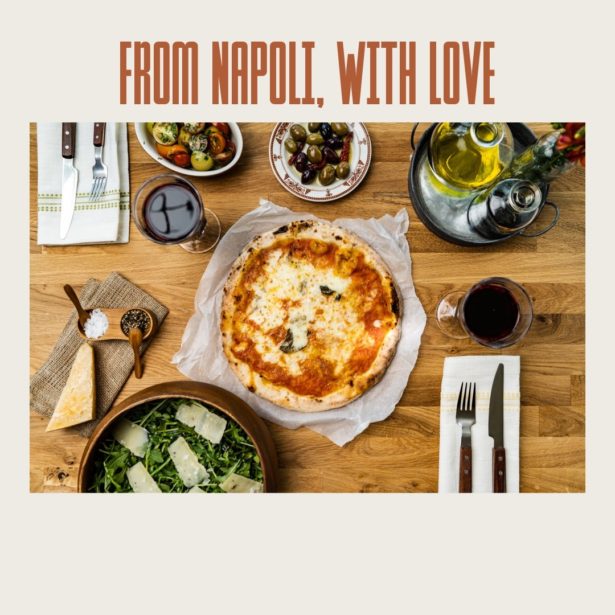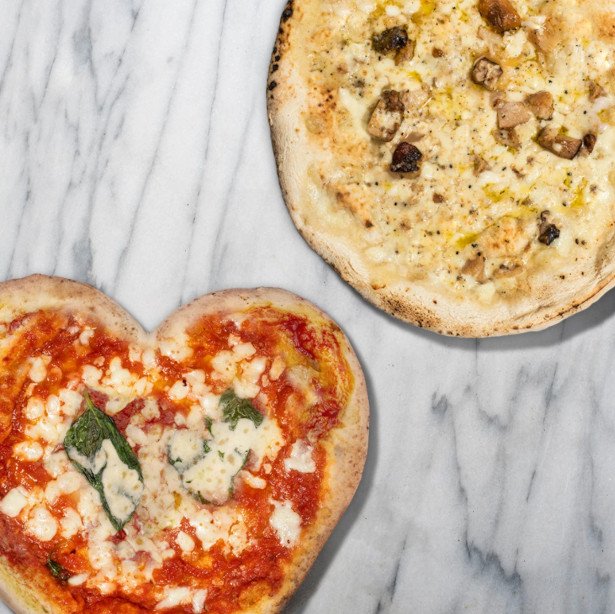 Would anything make sense without your Mother or Mother of your child?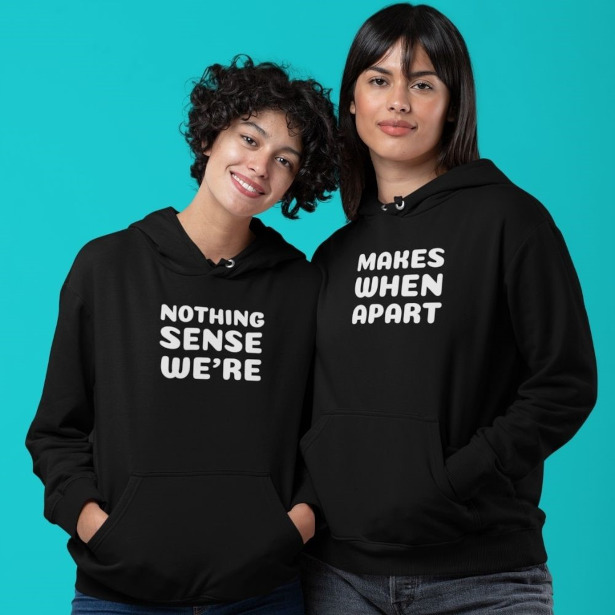 If the answer is NO, then you need this unisex "Nothing Makes Sense When We're Apart" Hoodie for her on Mother's Day!
Let her know that she is needed and appreciated every day and not just on Mother's Day. These hoodies would be for you and her only! Made with soft, and breathable fabric, it will be a favorite and go-to hoodie for you and her.
Get her the perfect gift Now!: https://bit.ly/3tFGb3C
Order now and get 20% OFF with this promo code: RUGBY
Magnesium for Mom this Mother's Day!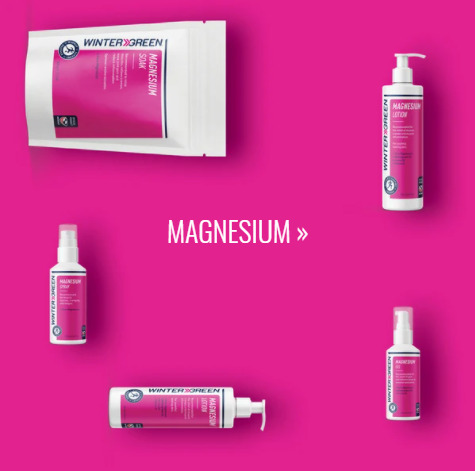 Mother's Day – a day where we get to honour the most important woman in our lives – our safe place, our personal cheerleaders and the only person who loves us more than our dog! So what can you get her to show her how much you love her other than the usual flowers and chocolate?
Wintergreen's Magnesium Range might be the answer you are looking for!
Magnesium is the fourth most abundant mineral in the human body; however globally 60% of the adult population and more than 70% of children and teenagers are magnesium deficient! Magnesium is responsible for hundreds of biochemical reactions in our bodies, including protein and energy creation, DNA and RNA repair, muscular function, and regulating our nervous systems.
It also helps boost athletic performance, combats depression and improves sleep – and let's be honest which Mom doesn't need more sleep – the list of benefits derived from healthy magnesium levels is almost endless
The transdermal use of magnesium – applying it to the skin for absorption into the blood stream – has gained substantial attention as it bypasses the digestive system and can provide faster results in comparison to oral supplementation. This transdermal application is particularly useful in the sporting world where athletes and players need targeted and fast acting therapy.
A warm 20 minute bath in Wintergreen™ Magnesium Soak, made with the highest grades of pure magnesium sulphate (Epsom Salts) and magnesium chloride, opens the pores in the skin allowing for the best possible absorption rate – improving circulation. Additionally this assists the easing of stiffness and pain in muscles while reducing inflammation in aching joints, overall helping to detox the body from the effects of lactic acid build up after an intense activity – or also known as simple day to day mom duties.
Let mom follow this with Wintergreen's Magnesium Lotion, with added Vitamin E oil and Shea butter to hydrate the skin and improve its appearance, keeping it toned and supple, while reducing the effects of ageing and helping to repair sun damage.
The Wintergreen™ Magnesium range is available online on www.wintergreensport.com and at selected Clicks stores nationwide.
#BeAtYourBest
Local matchmaking agency gains global recognition following year of substantial growth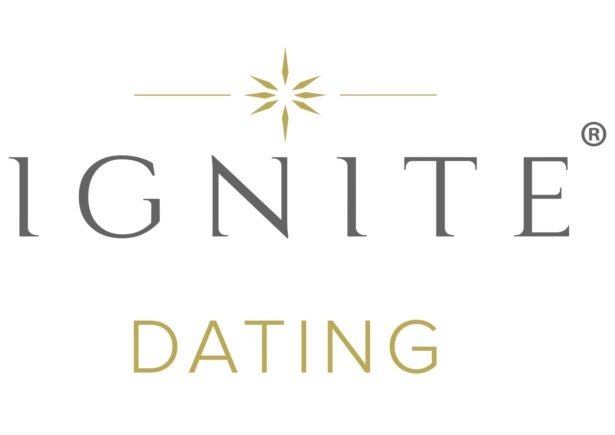 London, UK, 26 April 2021 – Elite matchmaking and introductions agency Ignite Dating has today announced that it has received accreditation from the Matchmaking Institute, cementing its position as a leading provider of matchmaking services in the UK.
The recognition from the world's only body authorised to issue certification in the field of matchmaking, comes following a hugely successful year for the company which has reported exponential growth over the last 14 months, despite the unprecedented challenges brought by the ongoing pandemic.
"We are delighted to have received this accreditation from such a well-respected global organisation within the industry," said Michelle Begy, Managing Director and Founder at Ignite Dating. "Their reputation for ensuring its members provide a reputable and ethical service is aligned with our company core values and we look forward to the collaboration and guidance that we will both achieve in the future."
Alongside this global recognition, the last 14 months has seen the company undergo huge expansion with two offices, four new matchmakers and recruitment growth to a team of eight including its latest collaborative partner, Master Matchmaker Coach, Geneviéve Gresset.
Having spent over 25 years in the dating industry, Geneviéve has extensive experience in the industry earning her the prestigious title of Master Executive Certified Matchmaker – one of only 12 in the world – and various industry awards. She is an internationally renowned Relationship Coach and has partnered with Ignite Dating to support its clients through their dating journey and get them dating ready. Her work with clients across the USA has also opened the doors for the company to expand and successfully offer international introductions to its clients both in the UK and beyond.
"I am excited to collaborate with Ignite Dating team and offer my services to its clients to give them the confidence and tools to date authentically," said Geneviéve Gresset, Master Matchmaker Coach at Ignite Dating. "The company has gone from strength to strength over the last year and is well-respected within the industry which is reflected in the accreditation it has received from the Matchmaking Institute and I am looking forward to seeing what we can achieve together."
LUXit – Your Beauty Concierge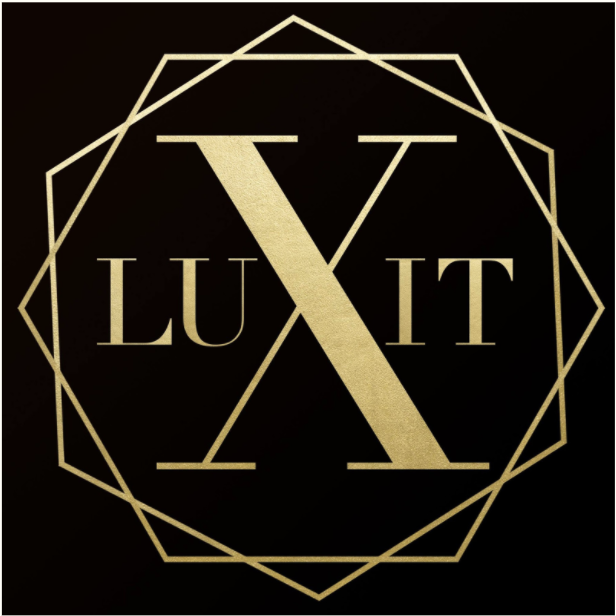 As the mobile beauty and wellness industry leaders, LUXit provides premium services at the Client's preferred location and time, across all of Australia's major cities. Trusted by Australia's finest 5-star hotels and luxury brands such as Amex Concierge and Tiffany and Co., a beauty and wellness package is the perfect way to celebrate mum.
We offer a range of premium mobile services from makeup and hair packages, massage therapy, manicures and pedicures, facials, spray tans and more. Our luxury services combine excellence and convenience and bridge the gap between experienced Professionals and time-poor mothers.
Spoil your mum this Mother's Day by booking with LUXit. Bookings are made easy through the LUXit App (found on the App Store and Google Play), the LUXit website or a quick call to 1300 724 555.
Dear reader, for those of us looking to gift practical and appreciated items for mom and dad in anticipation of Mother's Day, we share the Salonpas product line of topical OTC pain relief products for your gifting consideration.
us.hisamitsu/pain-relief-products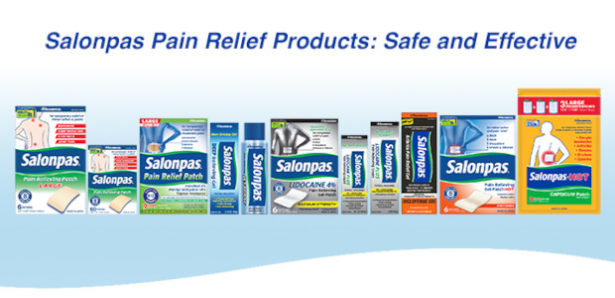 Brand new for mom and dad this year, Hisamitsu America, a division of Hisamitsu Pharmaceutical Co., Inc., and the manufacturers of the Salonpas® line of pain-relieving products, announce the launch of the Salonpas® Arthritis Pain Relief Gel, which features the most prescribed topical pain medicine clinically proven to relieve arthritis pain in major joints. That medicine is prescription-strength diclofenac, which was approved by the FDA for over-the-counter (OTC) use in 2020.
"Salonpas® has a long history of driving growth through our scientific approach to pain relief which includes providing the first FDA-approved OTC topical pain reliever to the public in 2008," said John Incledon, President & CEO, Hisamitsu America. "Our science-based approach is critical to our support of the Salonpas® Arthritis Pain Relief Gel, as diclofenac is a globally important NSAID drug which is clinically proven to reduce arthritis pain in major joints (foot, ankle, knee, elbow, wrist, hand), and safe to use for up to 21 days."
The full product suite from Salonpas includes the new Arthritis Pain Relief Gel, Salonpas HOT, Salonpas Lidocaine Plus Pain Relieving Liquid, Salonpas Lidocaine Plus Pain Relieving Cream, Salonpas Lidocaine Pain Relieving Gel-Patch, Salonpas® Pain Relieving Patch, Salonpas DEEP Relieving Gel, Salonpas Pain Relief Patch Large, Salonpas Pain Relieving Gel-Patch Hot, and Salonpas Pain Relieving Jet Spray.
Famous Feline Shares Heartwarming Journey from Shelter Kitty to Social Media Sensation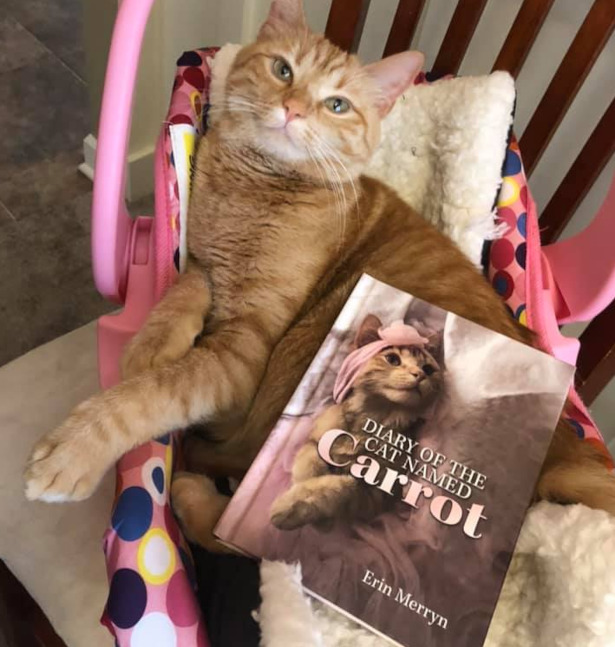 Chicago, IL, April 20, 2021 — From spa days and birthday parties, to playing dress-up and Target "shopping," the humanlike antics of an affable ginger tabby named Carrot have been shared with the famous feline's nearly 300K Instagram followers, capturing the attention of human celebs like Ellen DeGeneres and Katie Couric.
The social media sensation is now giving readers a glimpse into a year in her furry, fun-filled life in her new book, Diary of the Cat Named Carrot, an uplifting, instantly stress-reducing story told from Carrot's perspective.
From her humble beginnings as a tiny orange stray to being welcomed into a loving family—including Erin Merryn and her young girls Abby, Hannah and baby Claire—through her rise to internet stardom, Diary of the Cat Named Carrot chronicles her remarkable journey.
Carrot lived in the same shelter that had once housed the family's previous internet star, Bailey, whose adventures were featured in Bailey, No Ordinary Cat. Much like Bailey had, Carrot loves spending time with her human family partaking in typically human pastimes: making mischief with her girl gang; joyriding in a pint-sized pink Barbie Jeep; doing arts and crafts; modeling a pink tutu and flowery headband; enjoying a spa day complete with fluffy robe and cucumber eye treatments; and celebrating Christmas, Easter and every holiday in between. It's no wonder Carrot's videos have gone viral—garnering attention from Ellen, the Dodo, Good Morning America, Access Hollywood, People and many other media outlets.
Diary of the Cat Named Carrot is packed with color photos that will leave readers purring with delight. The journal of this sweet, adorable kitty with personality to spare shows us that the human-animal bond runs more than fur deep. It is a love that will last a lifetime.
Erin Merryn is an author, activist, speaker, wife and mom to three girls—Abby, Hannah and Claire—and a fur baby named Carrot. She was named Glamour Magazine Woman of the Year in 2012 and a People magazine Hero Among Us for her tireless work promoting Erin's Law nationwide with a mission to keep our children safe by educating them about personal body safety. She is the author of Bailey, No Ordinary Cat, Stolen Innocence, Living for Today and An Unimaginable Act.
For more information, please visit www.erinslaw.org, or connect with her on Twitter at @erinmerryn; on Facebook at The Cat Named Carrot; on Instagram at the_cat_named_carrot; and on YouTube at https://www.youtube.com/channel/UCrHXnwcgGzuGRJqdtlUMk1A.
THE 10+ BEST MOTHER'S DAY GIFTS FOR EVERY TYPE OF MOM
Show her how much you care with these thoughtful Mother's Day gifts from PNA, that she'll love (and will actually use).


Finding a gift for Mother's Day is always a challenge. How do you express your love to the most important woman in your life without buying her another bouquet of flowers or a box of chocolates?
Thankfully, PNA, the one-stop stationery shop with stores across South Africa, has a wide selection of non-cliche gifts that will make your mom feel extra special this year. Whether you're shopping for your grandmother, mother, stepmom, or mentor, these presents are bound to make the mother figure in your life have a memorable Mother's Day.
CRAFTING MOM
Instead of asking your mom to help you with your school project, why not give her this crafting project as a gift? Get her creative juices flowing and afford her some much-needed alone time.
Letter Wood, R20.00; Mosaic Crystal Glass, R16.50, pna.co.za
ARTIST MOM
They say that painting is just another way of keeping a diary. Help your artistic mom continue to express her dreams, emotions, and delights through art.
Mont Marte 11 Piece Gouache Brush Set, R269.99; Mont Marte Paint, R109.99, pna.co.za
MINDFUL MOM
Colouring has become a staple in mindfulness practice over the last few years, helping moms draw their attention to the present moment and take time out for themselves. This mindfulness kit will have her colouring her way to calm and peace.
Faber Castell Pens, R314.99; Mandala Colouring Canvas, R99.99, pna.co.za
DEVOTIONAL MOM
The Devotional Mom knows that maintaining her spiritual wellness is an integral part of how she continues to be able to give her family all the love and support they need. Gifting her a devotional journal will help her to tune out the noise and focus on her faith.
My Quiet Time Devotional, R199, pna.co.za
EXECUTIVE MOM
We love the way moms have the ability to be equally fierce in the boardroom as on the sidelines, watching their little boy or girl play sports. Gift your executive mom a beautiful Moleskin booklet as a celebration of her ability to multi-task and effortlessly rise above life's daily challenges.
Moleskin Notebooks, from R140.00, pna.co.za
STATIONERY-FREAK MOM
There are some moms who get more excited about buying "back-to-school" stationery than their children. We get it, so why not restock her stationery cabinet this Mother's Day.
Paper Clips, R37.99; Rubber Bands, R36.99; Push Pins, R47.50, pna.co.za
DIY MOM
Moms of toddlers know that every surface can easily become a canvas for spontaneous artwork if their little one gets hold of some art supplies. So, why not give her this set of chalked spray paints to not only protect her surfaces but also give kids the freedom to draw on walls and other "off-limits" surfaces in the home.
Rust-oleum Chalk Spray Paint, R149.99, pna.co.za
FOR EVERY MOM
Every mom is the Queen of her castle, to ensure that her reign is filled with joy, choose these smile-inducing gifts that she can use every day.
What Mom Needs Notepad, R95.50, pna.co.za
DON'T FORGET THE PRESENTATION!
Presenting your gifts in beautiful packaging is just as important as the gift itself. Place your chosen gift in a box or cover it with wrapping paper and a beautiful bow, then write her a heartfelt note on a card.
Bows, from R3.99; Gift Boxes, from R16.50, pna.co.za
For even more unique Mother's Day gifts, visit PNA.co.za.