A pearl is the only gem produced by a living organism and it shares its unique magic with us in many ways. Each pearl is Mother Nature's work of art. Pearls are more beautiful when they are nurtured, loved and worn. pearljewelryexpert.com
At Jewelry Olga, we will make every woman beautiful and unique as a pearl!
Your mother will always remember this Mother's Day gift!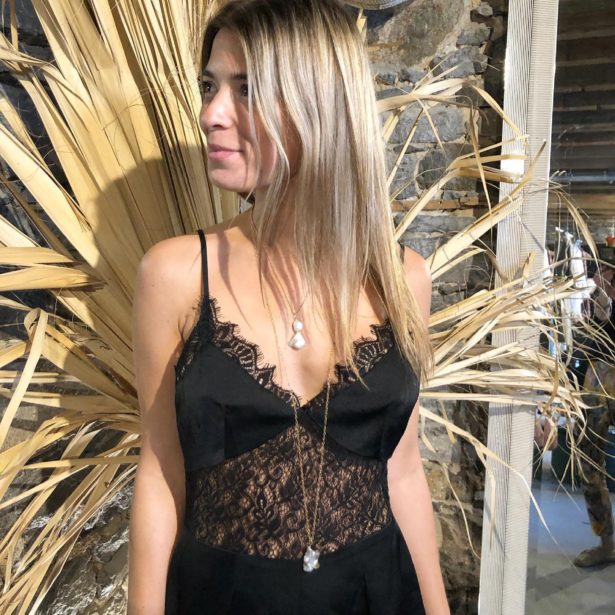 As far as I have noticed, the major gifts for Mother's Day are flowers and chocolates. Or, mothers may be invited for brunch or dinner in a restaurant.
On the other hand, being an experienced certified gemologist and a jewelry designer, I always think of a piece of jewelry as a gift. Why?
First, the majority of women prefer to get jewelry gifts. Because jewelry is beautiful, and we like ornate ourselves. It will last much longer than a bunch of flowers or a box of chocolates. And it has value. Would she refuse to receive something that has value?! Also, this gift is memorable. She will wear it and, thus, think of the person who has given this beautiful item to her.
A few words about myself. I am a certified gemologist and gems and jewelry designer. My company Jewelry Olga designs and makes pearl jewelry in Montreal, Canada, since 2009. Being an experienced gemologist, I follow new tendencies in the jewelry market. For our creations, we use genuine pearls of different types, shapes, colors, and textures. We combine them with 'semi-precious' gemstones (like amethyst, apatite, peridot), Swarovski crystals as well as precious metals creating interesting pieces. We offer various collections of designer pearl jewelry, including original and diverse collections of pendants, earrings, and bracelets that are very popular. Some of our collections are more classic, while some are more contemporary and edgy. Actually, we create pearl jewelry with a modern twist. My pearl jewelry is being sold at Museum of Fine Arts of Montreal.
Pearl Jewellery Expert create contemporary unique pearl jewelry.
We invite you to visit their website www.pearljewelryexpert.com and their social media pages as follows:
Instagram: pearljewelryolga
Facebook: Jewelry Olga
Pinterest: pearljewelrymtl
Please find attached a few images below of their jewelry with a brief description.
#JO-839 Delicate real pearl bracelet with a pearl charm. Freshwater pink pearls 4.5-5 mm. Sterling silver clasp and findings. Charm – freshwater pink pearl. Price $100. Designed and created by Jewelry Olga Montreal Canada. www.pearljewelryexpert.com/product/designer-pearl-bracelet-metallic-drop
#JO-1040 Malachite and pearl pendant necklace. Freshwater pink off-round pearl and malachite bead. Gold-filled chain, 16″. Price $145. Designed and created by Jewelry Olga Montreal Canada. www.pearljewelryexpert.com/product/malachite-jewelry-necklace
#JO-1023 Malachite and pearl hoop earrings. Detachable charm: freshwater pink off-round pearl and malachite bead. Gold-filled hoop, size 30 mm. Price $145. Designed and created by Jewelry Olga Montreal Canada. www.pearljewelryexpert.com/product/malachite-hoop-earrings-pink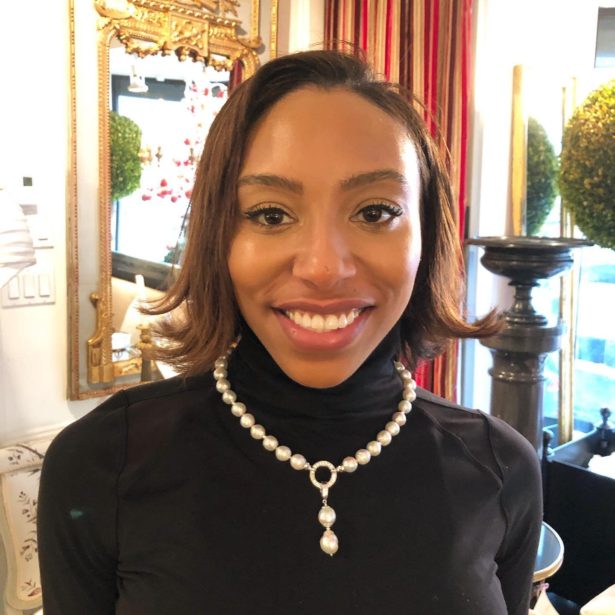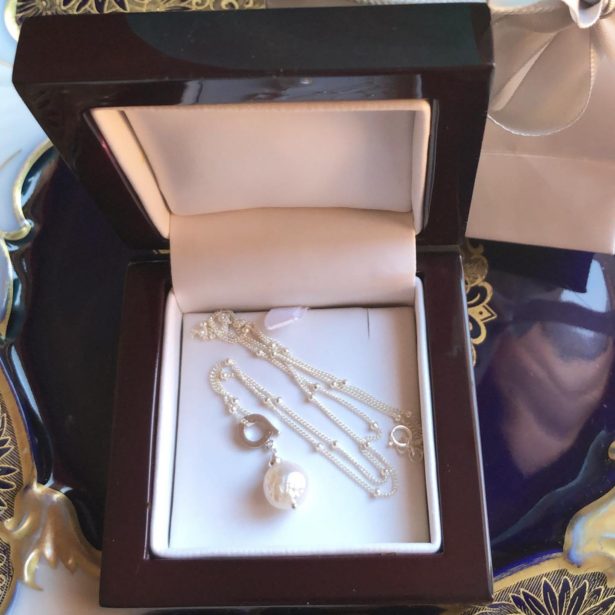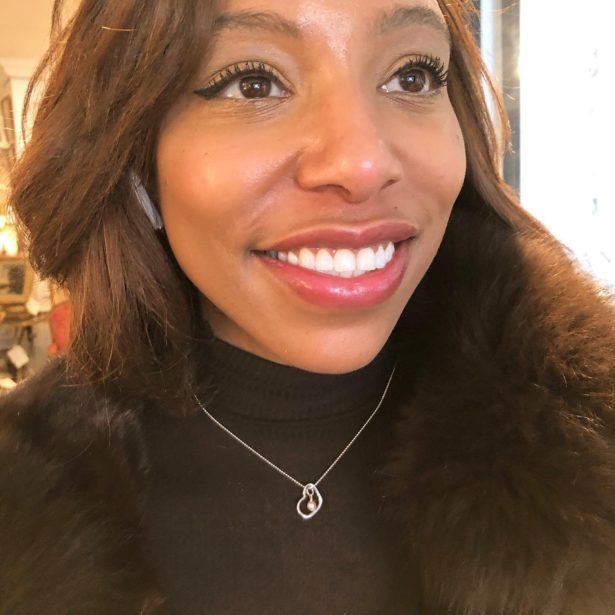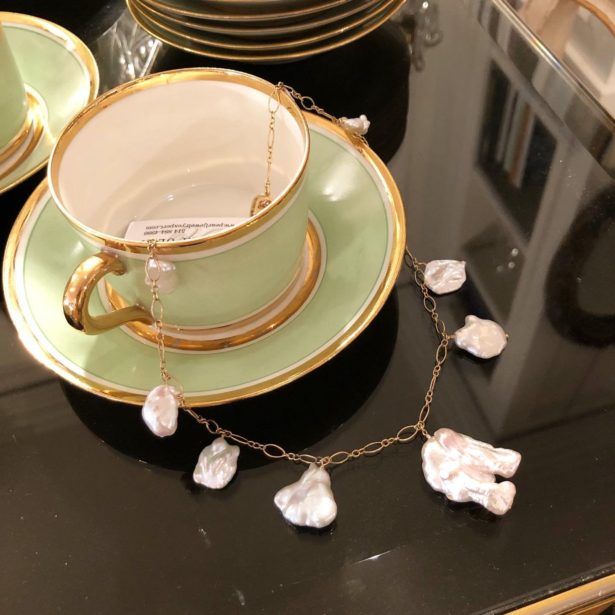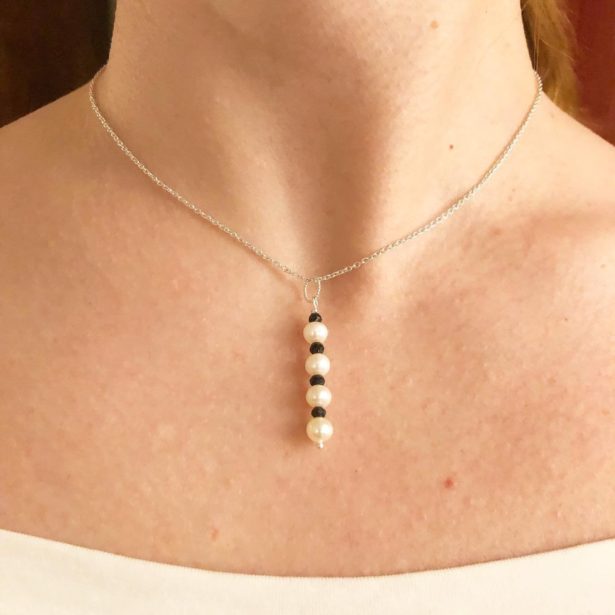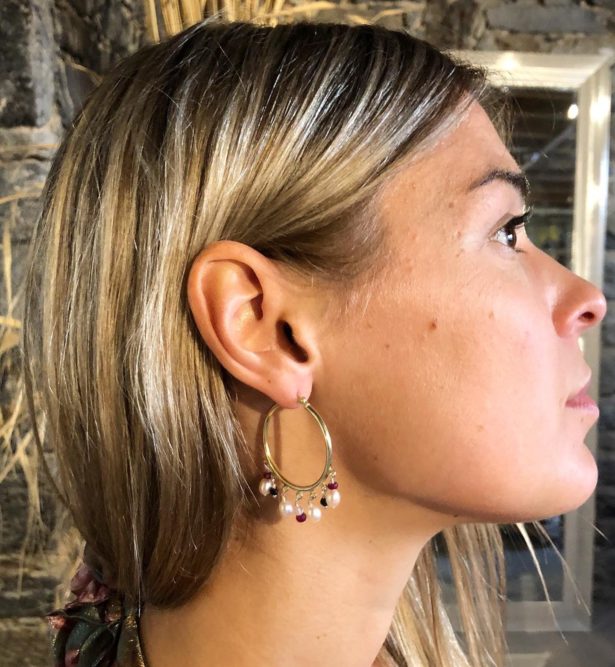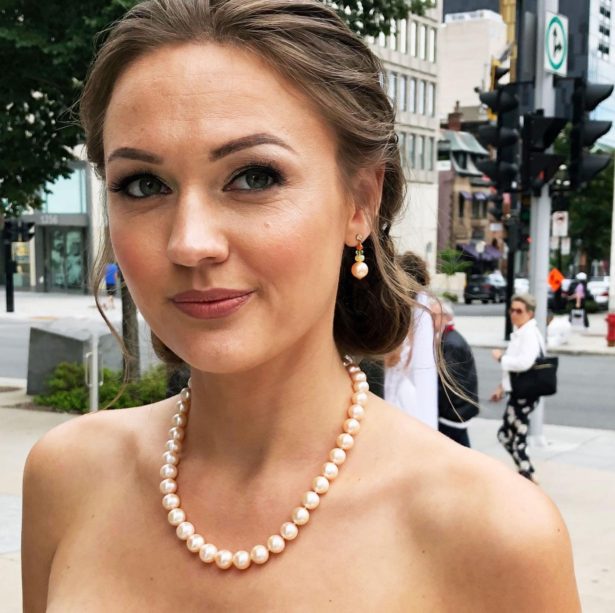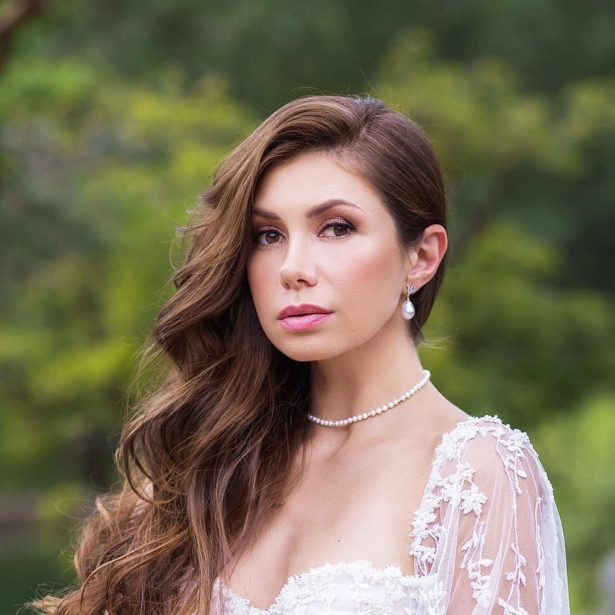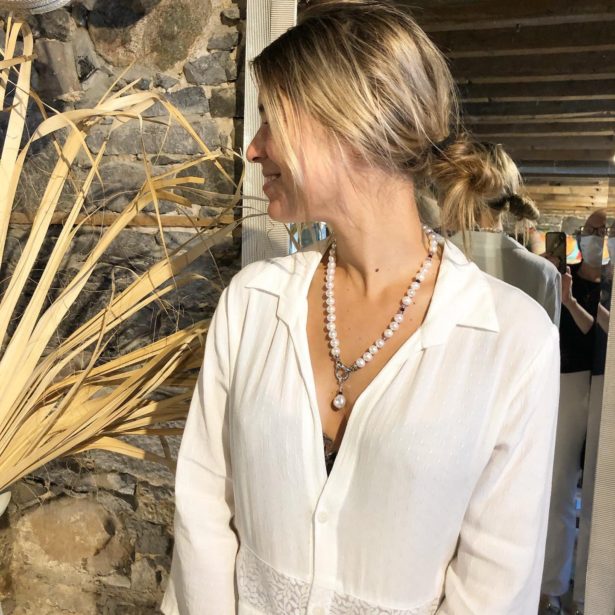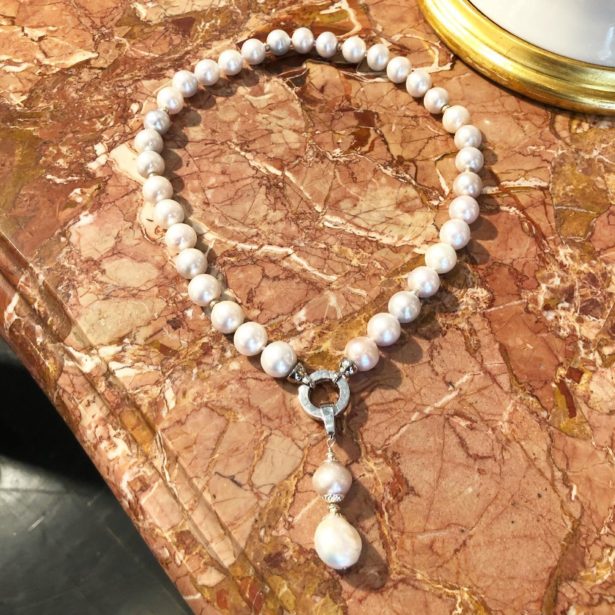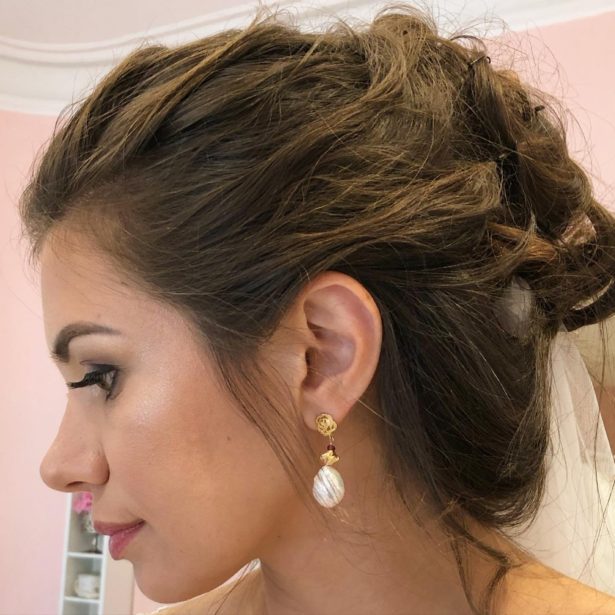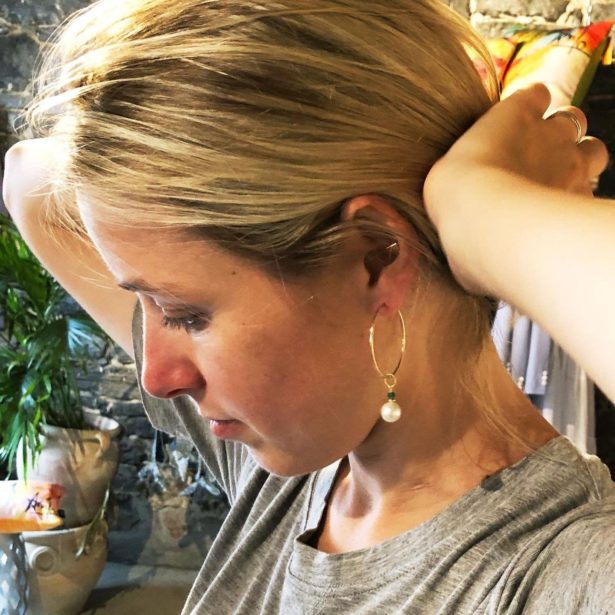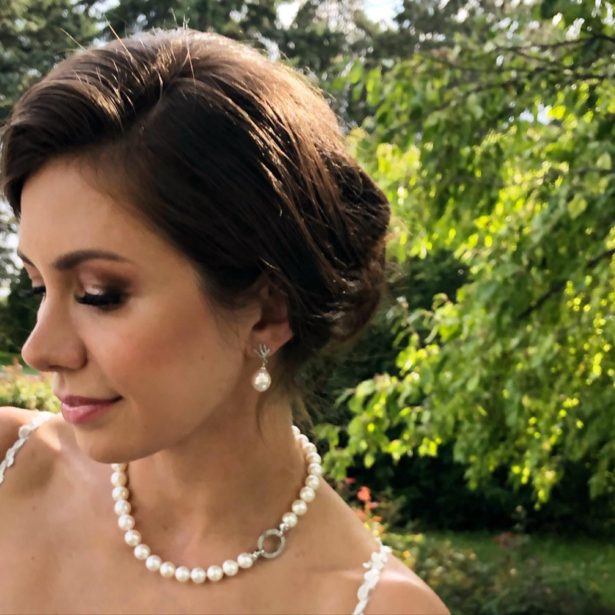 D9 robot vacuum, a smart housework robot cleaner as it frees mother's hands and takes over multi-task deep cleaning at homes.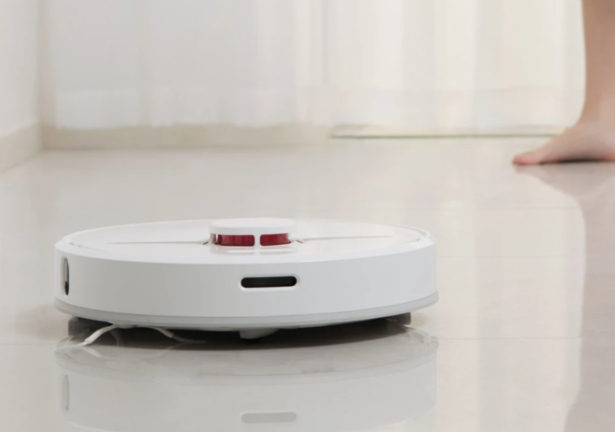 Some advanced features of D9 includes:
• 3,000Pa strong suction power: remove hidden debris and dusts on floor and carpet.
• Sweep and mop 2-in-1: save money and time by satisfying both needs with one robot.
• Advanced mapping function: robot cleans the bedrooms while mothers watching TV at living room, enjoy the life without housework!
• Home cleaning solution for rushing mornings: APP remote control allows you to schedule cleans even though you are not at home.
Are you interested in hearing more information about smart cleaning and hand-free housework tips for mothers and your family?Come and visit our website: Dreame Official Site Smart Vacuum Cleaners
The robot cleaner D9 is currently available on Amazon for $339.99
Fresh Cut Roses Pet House Candle: Pet Odor Candle with 100% Soy Wax – One Fur All
www.onefurallpets.com/products/fresh-cut-roses-candle $21
One Fur All Pet House Candles make awesome gifts! There are over 40 fragrances to choose from to find the perfect smell for the special someone on your list. Choose from full size candles, mini candles, wax melts, car fresheners and air sprays. They are made in the USA with soy wax. They smell amazing and get rid of any unpleasant odor.
www.onefurallpets.com/

Studio L Jewelry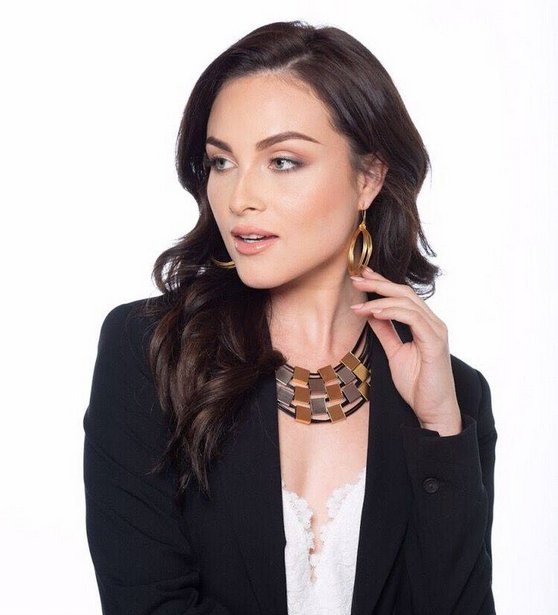 Studio L Jewelry, launched by Jewelry Connoisseur and Entrepreneur Liora Elhanani, delivers elegant light-weight handmade pieces inspired by the essence of The Holy Land, a sacred area between the Jordan River and the Mediterranean Sea in the modern State of Israel and surrounding landmarks, representing longevity, valiantness, and grace.
It is the perfect gift for the fashionable consumer. Please visit their website www.studioljewelry.com for more information.
California based, women-powered company dedicated to curating beautiful handmade pieces of jewelry for your confident personal style.
Best sellers include Eliana Necklace Gold/Silver and Riley Earrings Gold/Silver.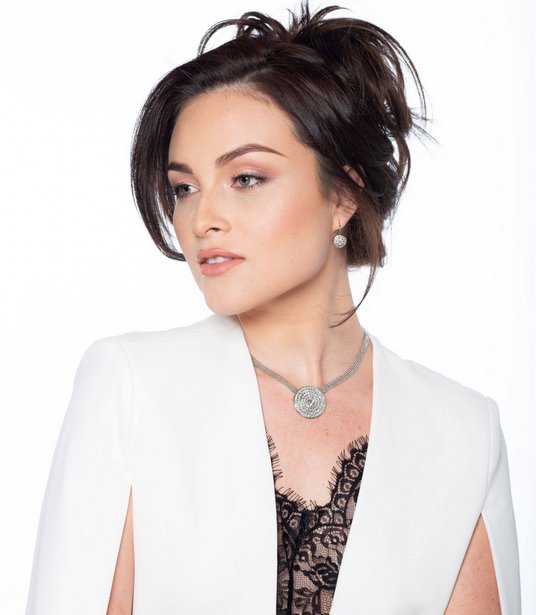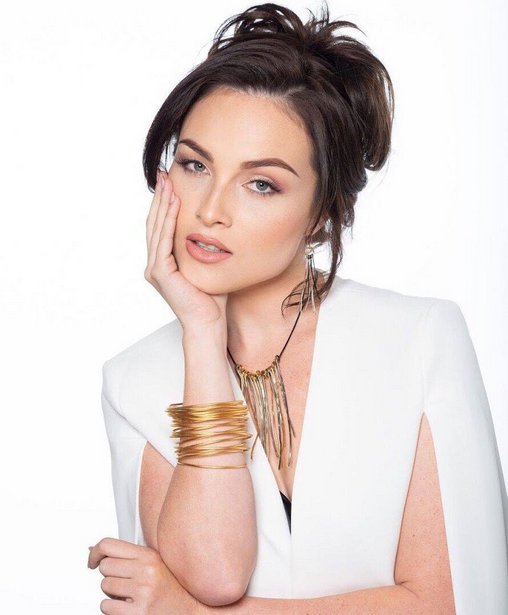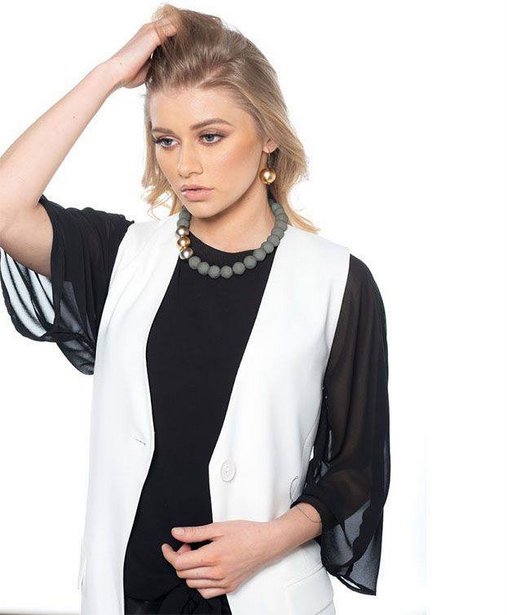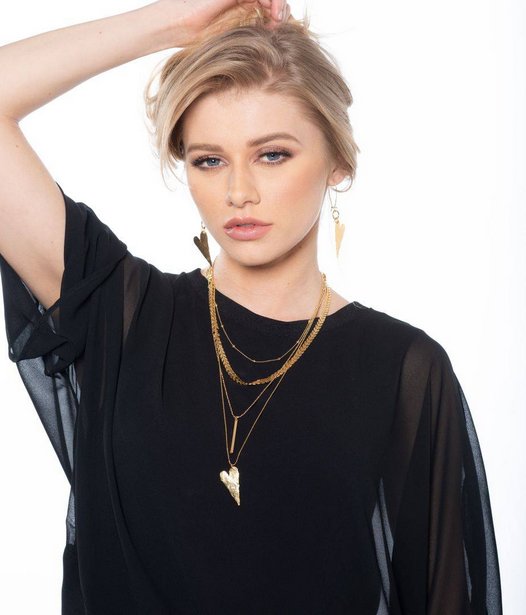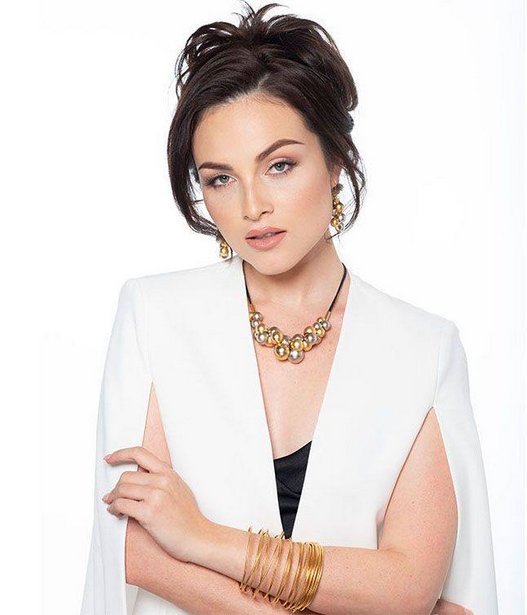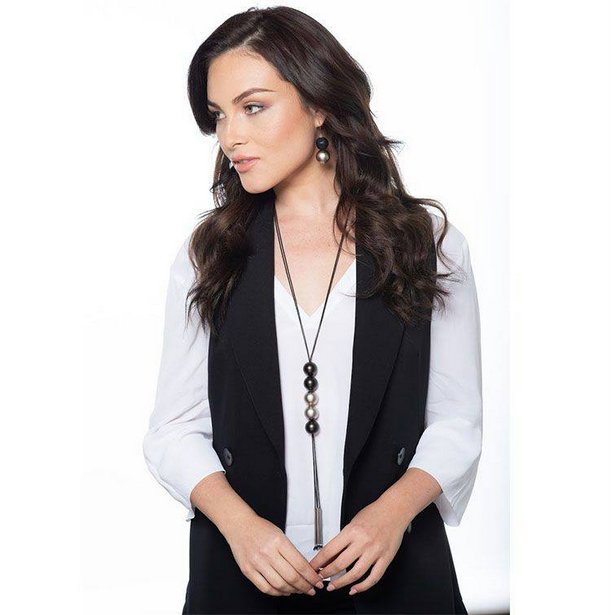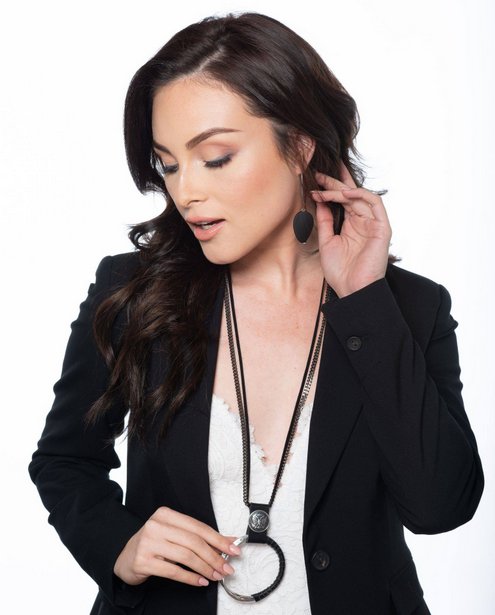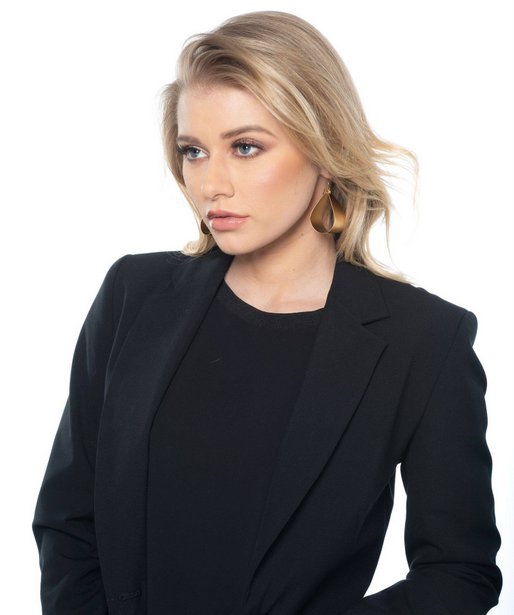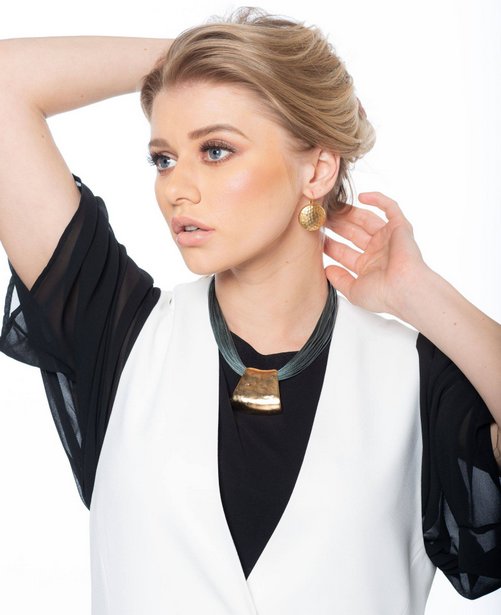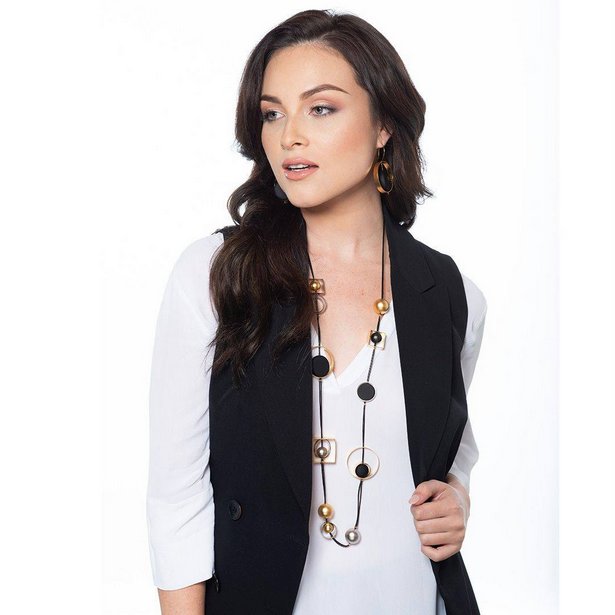 • For the health-conscious mother: Vitafusion, America's #1 Gummy Vitamin Brand
o What better way to attain inner beauty than with vitafusion Gorgeous Hair, Skin & Nails gummy vitamins? Sold here, each serving provides 2X the biotin, 4X the antioxidant vitamins C & E,† and 12 essential nutrients to support luxurious hair, gorgeous skin and healthy nails.*
o vitafusion™ also recently introduced a delicious yummy gummy Triple Immune POWER gummy that nourishes the digestive tract where over 70% of the immune system lives with immune powerhouse ingredients like vitamin C & D*. Sold here, these gummies also include 50mg of elderberry per serving.™
• For the mother who's a clean freak: ARM & HAMMER
o With parents being so busy and the comfort and safety of their family being number one priority, why not make life easier and give the gift of a value-packed clean detergent designed for the entire family that is tough on stains but gentle on skin. ARM & HAMMER Sensitive Skin Free & Clear detergent gives clothes a deep clean while being free and clear of the perfumes and dyes that can cause irritation to sensitive skin. Plus, it is dermatologist tested and hypoallergenic. The proven power of Arm & Hammer with special, lower suds formula that rinses cleaner and is designed to work in both standard machines and today's energy conscious high efficiency (HE) models.
o For a deeper clean, ARM & HAMMER Odor Blasters, Fresh Burst attacks tough odors at their core and is specifically formulated for body odor, sweat, and musty-towel odors.
• For the tatted MOM ? : Mad Rabbit Tattoo, Tattoo Aftercare Products Rooted in Holistic Healing
o After a long tattoo session, it is important to revitalize and maintain the vibrant colors of the body art with Mad Rabbit Enhance – Tattoo Balm. The all-natural and non-toxic balm protects tattoos and prevents ink discoloration. This balm can be used on new and old tattoos as well as color, black, and grey tattoos.
o Mad Rabbit Tattoo recently launched Mad Rabbit Repair – Soothing Gel, a gentle and clear gel that is cool to the touch and alleviates the inevitable itching and scabbing that naturally occurs after getting a new tattoo. The Soothing Gel is organic, non-toxic, and paraben-free and includes moisturizing ingredients such as Vitamin C, Vitamin B12, Aloe Vera, and Sweet Almond Oil.
• For the mother who needs to up their sex life: Trojan's Line of Pleasure Products
o Valentine's Day already passed but there's no rules to empower the sexy staples for Mother's Day. Self-love and pleasure are important, so why not take a day to spread love from head to toe? Whether celebrating solo or having a romantic night as a couple, these gifts are sure to put the O…in OMG.
· Trojan Willa Vibe:
o This small but mighty vibrator is designed with one thing in mind… pleasure.
o The precision tip lets users pinpoint just the right spot, and the smooth silicone texture has a natural feel.
o Has 3 different speeds for full control.
o Available at Target, $31.99.
· Trojan Willa Lube:
o Aloe and vitamin e infused, this lube keeps skin happy.
o Is water based and compatible with condoms and sex toys!
o Available at Target, $10.39.
· Trojan Tantrix Male Pleasure Sleeve:
o A soft handheld pleasure sheet with textured ridges for a natural feel.
o Designed with textured ridges to enhance the feeling of each stroke.
o Fits comfortably in the hand to adjust grip and pressure for maximum pleasure.
o Available at Walmart, $5.98.
If there's any good that came from the chaos of 2020 it is the power of resilience.
We were tried and tested in ways like never before, and self-care took on new meaning and significance.
Especially for mom! She took on many new job titles as we are forced to stay home 24/7.
Lilac11 is a new line of self-care items that are thoughtfully formulated, held to clean beauty standards: paraben-free, palm-oil free, cruelty free, vegan and all natural.
Each Lilac 11 Be Well for the Moment kit has products intended to easily integrate with Mom's day and facilitate time to for her breathe and be present, 30 seconds at a time.
Essential oils, a facial toning mist, and butter lip balm are 'prompts' for her to use when you take a moment to ground, calm and energize.

Sweetology… ( sweetology.com ) An Amazing Mothers Day Treat… sweetology.com
Sweetology is an entertainment retail concept focused on the decoration of cakes, cookies and cupcakes.. Since 2014, they have built 3 stores in the St. Louis area and since Covid we have shipped over 10,000 cake decorating kits and hosted over 100 virtual classes and parties. They have some kits themed for mothers and daughters.
About Sweetology
DIY Make and Take Cake Decorating Studio: cakes, cupcakes and cookies waiting to be decorated by you. To-go items include decorated cakes, cupcakes and cookies.
Sweetology is St. Louis' premiere spot for do-it-yourself cake decorating. Visit our stores to choose from cakes, cupcakes, and cookies that you can decorate in our Makery. Everything you need and professional staff to guide you through the decorating process. The stores features a spacious Makery workshop area as well as a private areas for parties or meetings with seating for up to 20 people. Walk-ins always welcome!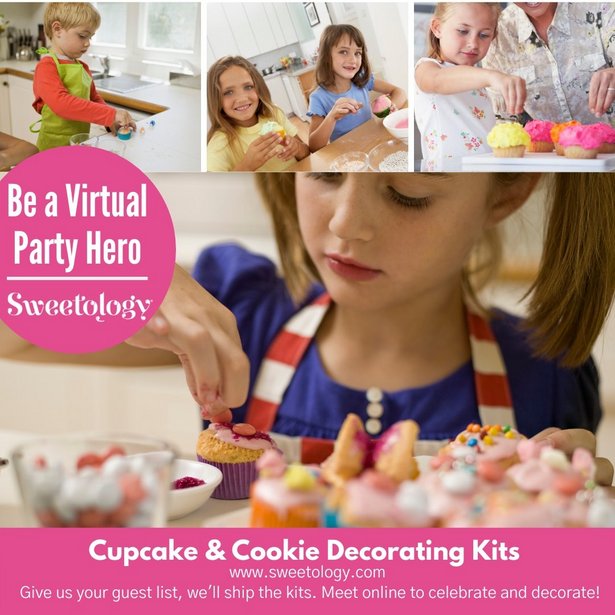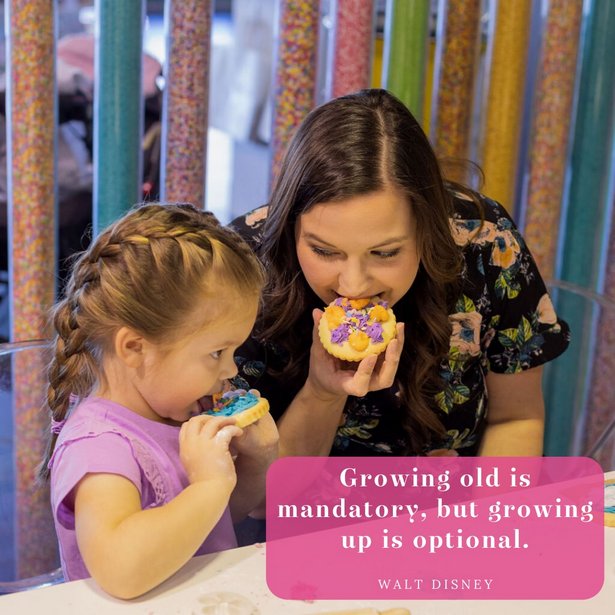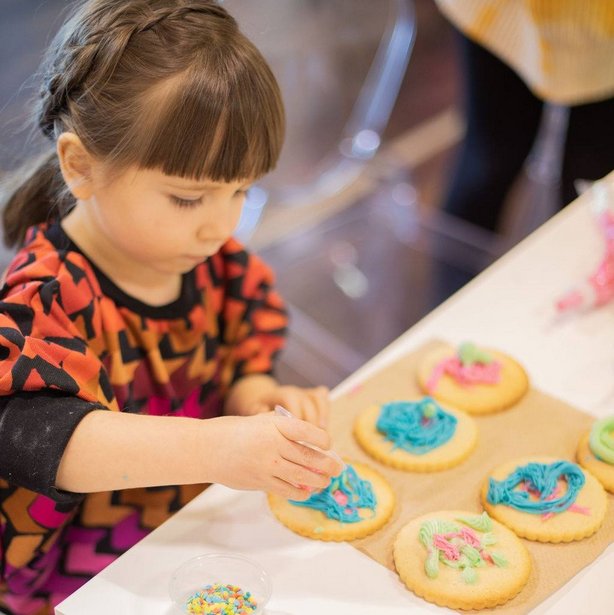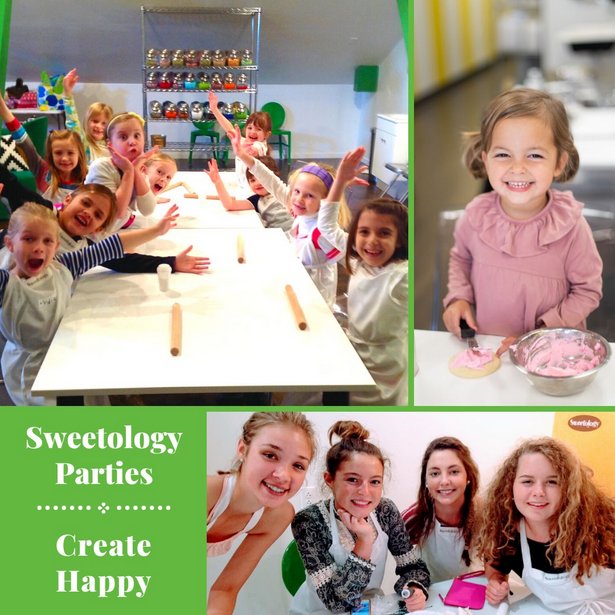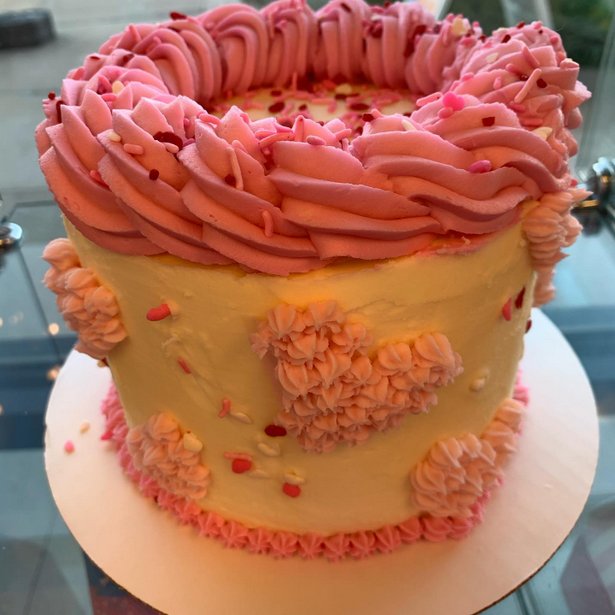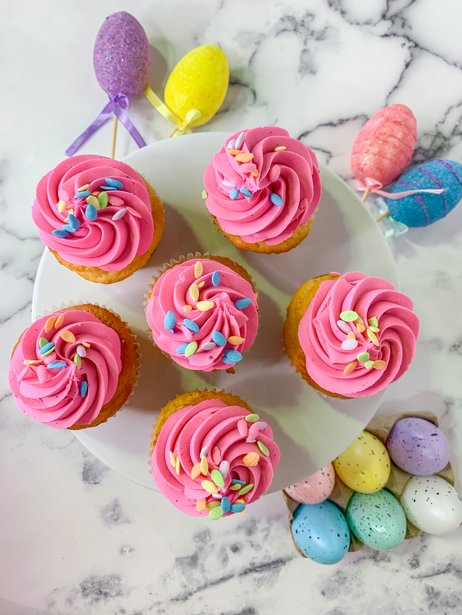 The iconic Mommy Bag is a must-have for new and expecting moms all over the world.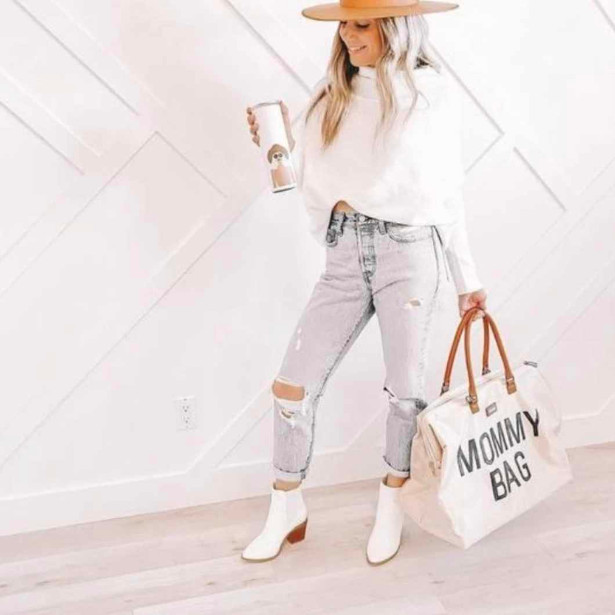 Trust us, you won't want to leave home without it. Featuring multiple compartments and elastic bands inside, organizing your diaper bag has never been this easy. The Mommy Bag includes a changing mat for all the on-the-go diaper changes and a shoulder strap for a comfortable shoulder carry feature. Perfect for every occasion, this bag can be used as a diaper bag, gym bag, travel bag, beach bag, hospital bag, or weekend bag. The different compartments and elastic bands keep the bag tidy. A special zipper helps keep it open while you mind your baby and find everything you need. There's even a handy cooling pouch provided on the inside and the interior is water-repellent and easy to clean. This is the bag every mom needs. Order yours from Nest in the City today.
www.nestinthecity.com/collections/the-mommy-bag

Lets Contribute to improved health for dad this Father's Day >> Warrior Addict range of men's yoga equipment… Products include clothing (inversion tanks, anti-gravity pants and shorts), yoga mats, cork blocks, yoga straps, and more: www.warrioraddict.com
Warrior Addict is the UK's leading Yoga & Men's Activewear Brand on a mission to ' Improve Men's Health & Fitness Through Yoga'.
Built around the values of performance, style, and sustainability, Warrior Addict make sports apparel that is a little different from the status-quo by creating innovative products like the world's first 'Inversion Tank' and collaborating with some of the UK's leading street artists. Sustainability and performance are at the heart of the brand, and its social mission is to raise awareness for men's mental health and to get more men on the mat.
Join the Warrior Addict Tribe on social media to get access to FREE non-nonsense yoga and meditation classes.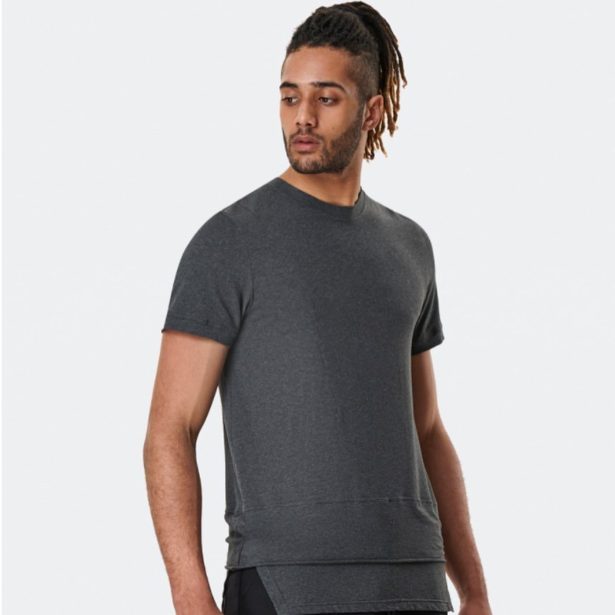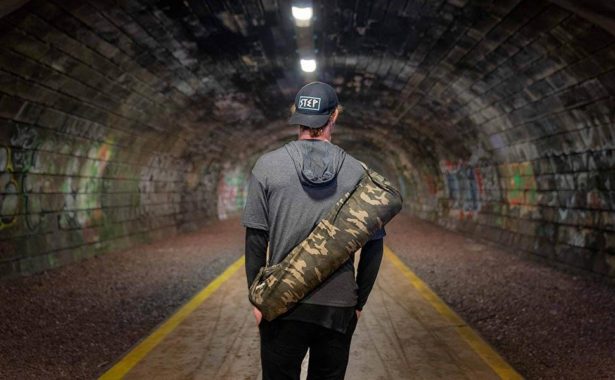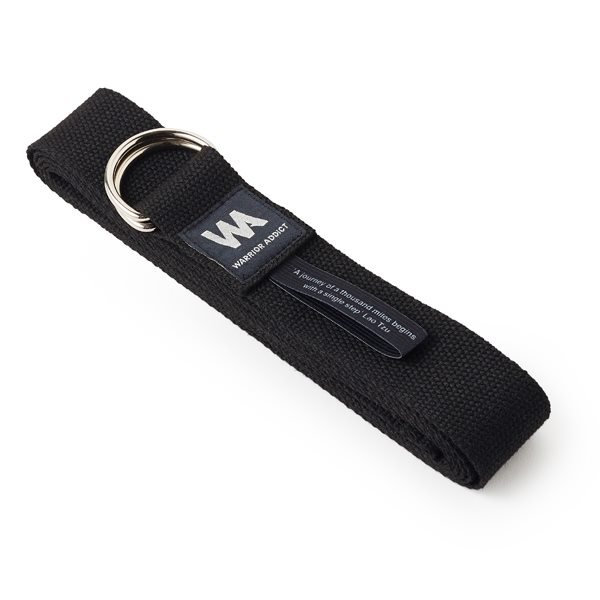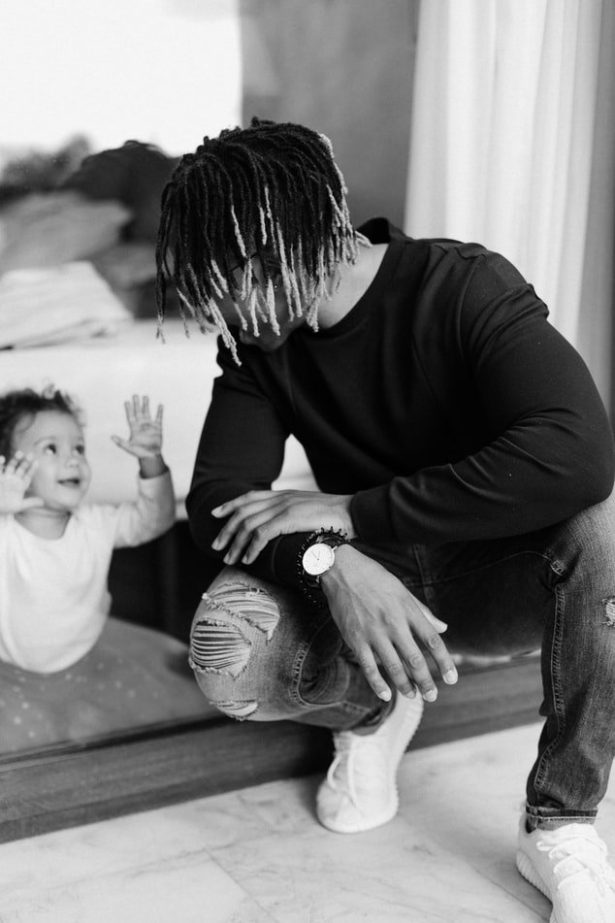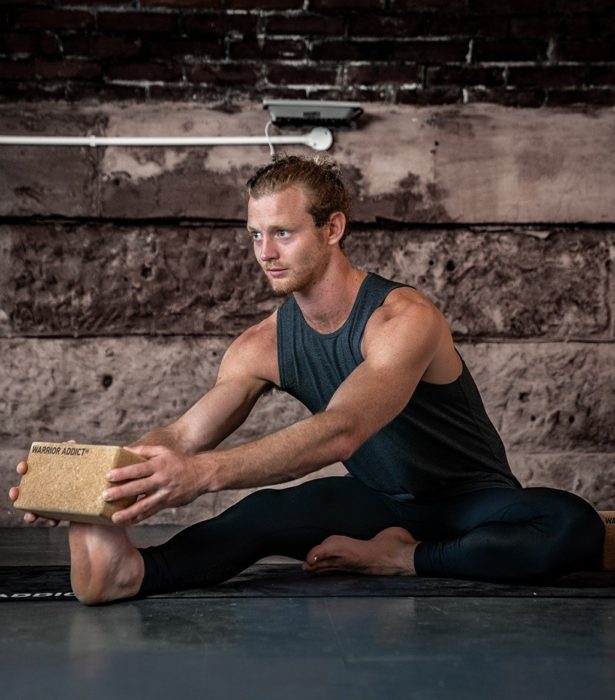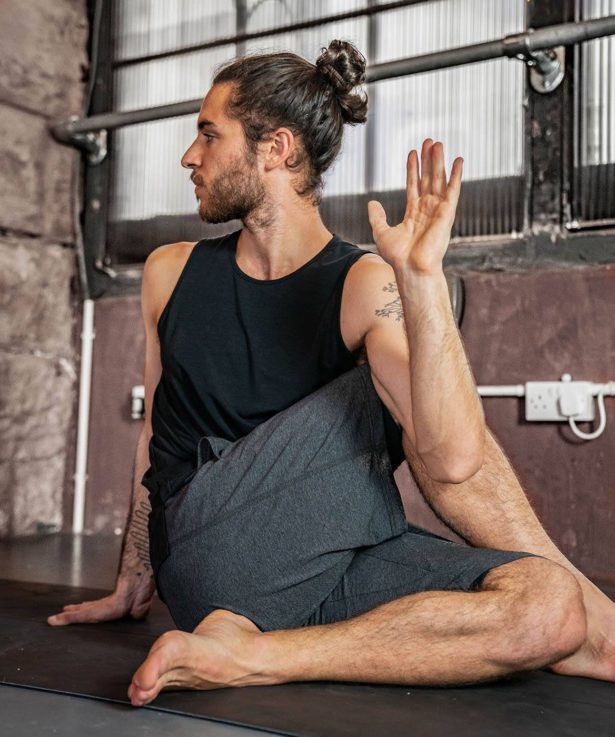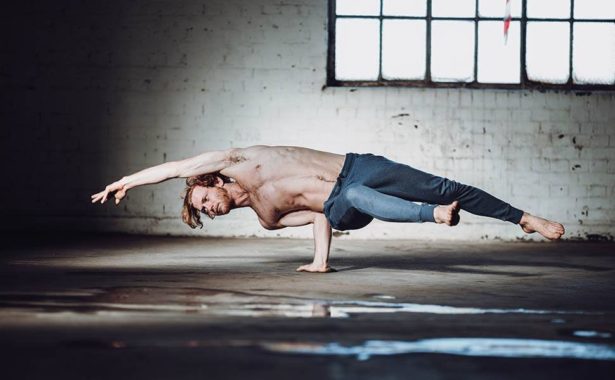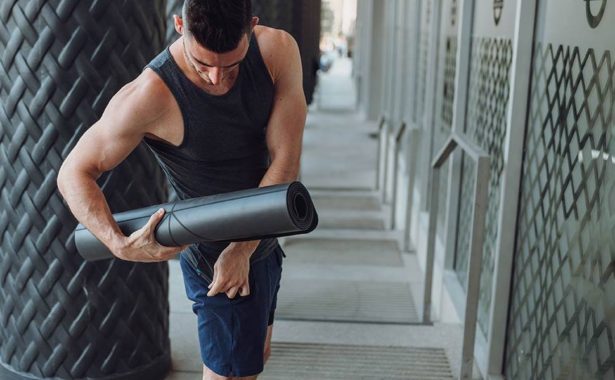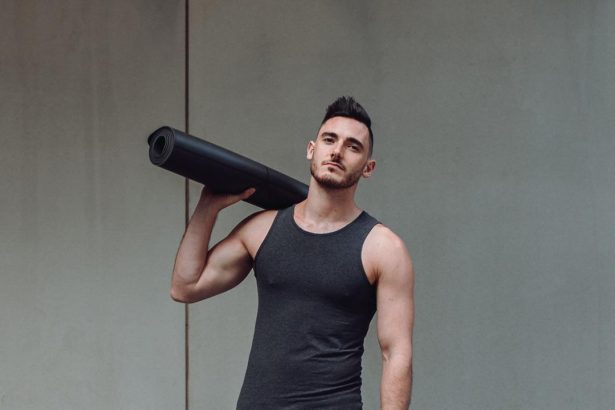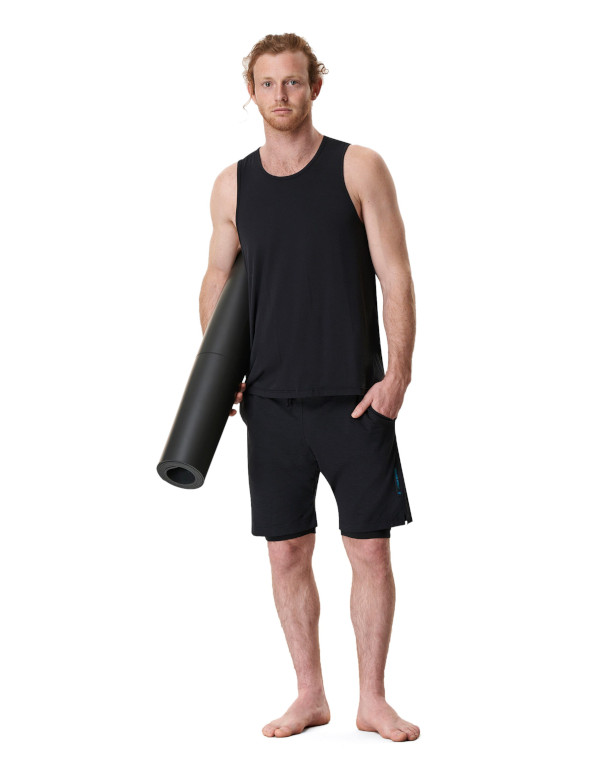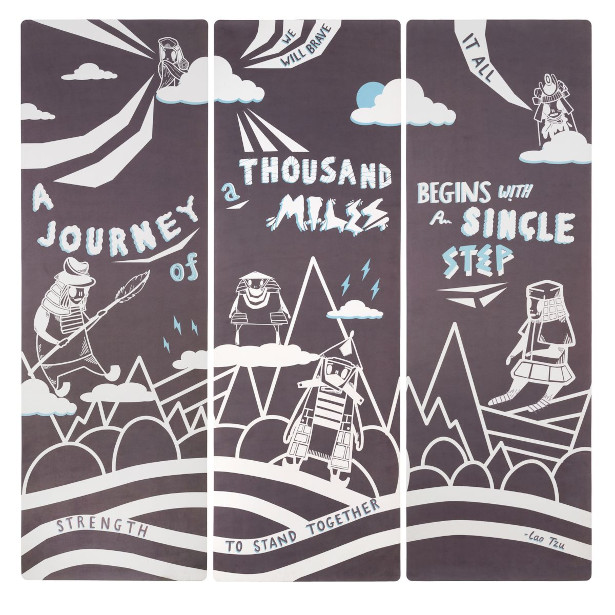 The best and most thoughtful gift you can give to a loved one is a gift of safety and savings. With our best selling and most innovative product the Emergency Power LED Light Bulb, you can do exactly that. The world's first self-charging, ultra-bright emergency LED light bulb that instantly eliminates the danger of blackouts from your life forever. With a rechargeable built-in lithium ion battery integrated into its base, the EBULB™ automatically activates in the event of a sudden power outage, lighting your way in the dark and keeping your family safe.
shop.boundery.com/emergency-power-led-light-bulb
Boundery is a California-based team of inventors, innovators, storytellers & logistics wizards bent on getting our very best products in your home at prices that will make you beam. Our goal when we created Boundery was the same as it is today: to shine a spotlight on the world's most innovative (and affordable!) lifestyle products. So we can save you heaps of money and give your life the gorgeous glow it deserves. We test every single product we carry. Anything that doesn't exceed our standards (or delight you) hits the trash bin. Boundery is a one-stop-shop that makes it easy for you to discover the latest gadgets at wow-worthy prices. From our shopping cart to your front door, we make the entire process seamless.
Air fryers may be all the rage, but she probably doesn't need another single-use appliance to crowd the kitchen counters. That's why multipurpose air fryer and toaster oven is a great option to get all the crispy, health benefits of air frying, while still being able to use it for everyday toasting, baking, and reheating.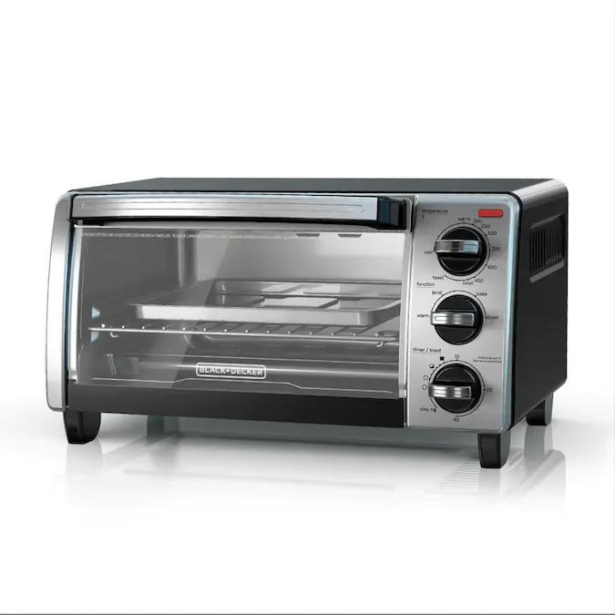 According to WebMD air fryer cuts calories by 70% to 80% and has a lot less fat. So, for healthy lifestyle you must opt for air fryer.
One of the most popular ways to cook food in an air fryer is in a batch-cooking mode, which is the method preferred by most professional chefs. You can cook dozens of slices of chicken breast, or two dozen chicken tenders or two dozen hot dogs, all at once.
Advantages of Air fryer
1. Switching to an air fryer may aid in weight loss
2. Air fryers can decrease the formation of harmful compounds.
3. Air fryers allow you to cook your food without the use of any oil.
4. Air Fryer decreases risk of heart attack
Finally I would like to conclude the combination of air fryer and oven is best choice on mother's day. If you are planning to gift this to your mom air fryer within budget of $100, you can visit this link and decide.
Bio: Sudip Kumar is Ph.D Student from india. He is the founder of airfryerreviews.org reviews airfryer and write selection guide.
This Mother's Day, what better way to show gratitude for everything our moms (and mother figures) have done for us than with an ethically sourced gift from Brilliant Earth.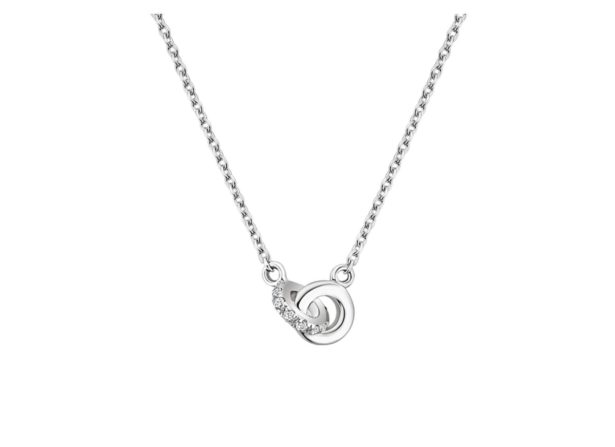 Brilliant Earth, the leader in ethically sourced bridal and fine jewelry, created the Solidarity Diamond Pendant as a thoughtful gift that gives back. Strength in unity, resiliency, and hope define this diamond pendant of which 10% of sales will be donated to Feeding America's COVID Relief Fund: in charity, sickness, and in health, we are better together—even from a distance. With award-winning design, exceptional craftsmanship, and a focus on sustainability, this is a gift people can feel good about giving and receiving!
BrilliantEarth.com
Transform your mums bathroom with Amba Heated Towel Racks (Free standing Units too) this Mother's Day! Changing her sense of comfort at home! ambaproducts.com
ow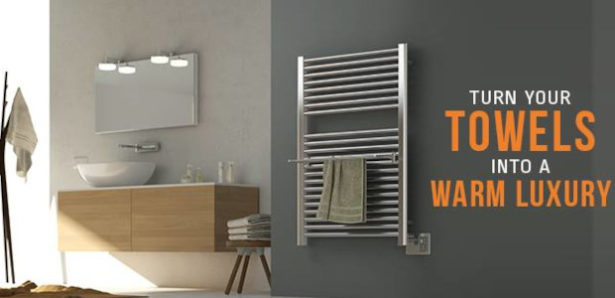 Amba heated towel rack for your gift guide. Amba Products is a small, family-owned business based in Atlanta and ships throughout the country (via Amazon, Wayfair, and brick-n-mortar dealers).
Amba heated towel racks add a stylish accent to any bathroom and keeps towels warm, fresh and dry, reducing dampness, mildew and frequent trips to the washing machine–especially important for humid beach houses. Utilized in Europe for decades due to their energy efficiency,heated towel racks use much less energy than a standard dryer (about the same amount of electricity as a few light bulbs). Heated towel racks can transform a regular bathroom into a cozy day spa, adding style while saving space. Atlanta-basedAmba Products makes more than 150 surprisingly affordable heated towel rack models in a variety of mounted and free-standing profiles to match any size or style preference.
Key Points
• 150 affordable models to choose from (special orders available)
• Made with high-quality 304-grade stainless steel (sustainable, durable, 100% recyclable)
• Excellent customer service and local support
• Excellent distribution (in-stock orders will typically ship within 24 hours)
• Energy efficient (consumes the same energy as a few light bulbs; towels require less laundering, saving on water and electricity)
• Health and wellness benefits (e.g. mildew reduction, increased comfort)
• Ease of installation (mounted versions can be installed by an electrician in a few hours and free-standing versions simply plug in)
Wayfair: https://www.wayfair.com/brand/bnd/amba-b11313.html
Amazon: https://amzn..to/3e1h2Jp
Co-lab Pantry is your digital pantry, offering a wide range of pantry items including condiments, read-made meals, beverages, chocolates & confectionery, gifts and more. With over 150 hand-selected restaurants, cafe's, bars and producers right from the very food capital Melbourne, Australia – it's your one stop shop for all things tasty.
Centralising the best of the best, Co-lab Pantry has created a platform, bringing foodies across Australia to optimise your home cook with chef-infused products. If you've travelled to Melbourne or Australia, you'd know of these producers, and if you haven't, you should. Think Gelato Messina Dulce de Leche spread, the Iconic Brunetti milk chocolate easter eggs, or perhaps Ned's Bake hot cross buns. If you don't shop for Easter, you can pick up absolutely everything in between. You can now purchase the best for your friends and family in Australia this Easter. Be warned, you'll be craving all sorts with over 1000 products online. Get exploring today.
This Mother's Day, give moms the gift of self-care that works on their schedule.
Omflow is an online, fully live yoga studio with teachers in 11 countries and counting. This means there's always a live class available, no matter how unconventional their schedules are because Omflow has teachers in multiple time zones. Omflow teachers are also specially trained in teaching virtually so classes are as good, if not better than, in-person classes–all while in the comfort and safety of home! Omflow offers classes in different yoga styles–including meditation–at different levels.
Omflow offers gift cards that are perfect for gifting.
Celebrate Mother's Day With NEW! Elizabeth Taylor White Diamonds Legacy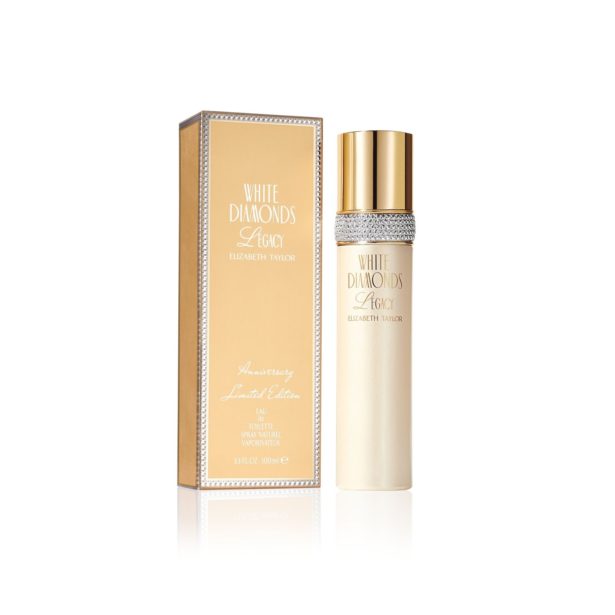 Thirty years ago, Elizabeth Taylor unveiled her ground-breaking White Diamonds fragrance as the crown jewel in her fragrance empire. Elizabeth Taylor's iconic glamour, timeless beauty and luxurious spirit captivated the world and left a lasting impression in people's hearts. Now, with over one and a half billion dollars in sales, the iconic scent celebrates a legacy like no other with the introduction of a new fragrance, White Diamonds Legacy.
The White Diamonds Legacy fragrance captures the essence of Elizabeth's glamour, purpose and passion – to be worn by the confident and sophisticated woman who seeks to make a statement in every room she enters.
White Diamonds Legacy is a floral fragrance for women that celebrates the 30th Anniversary of the original White Diamonds fragrance. Inspired by Taylor's love of elegant jewels, White Diamonds Legacy is beautifully crafted with honeysuckle, gardenia and sensual musk. The fragrance leaves a trail of glamour and femininity that allures the senses.
White Diamonds Legacy Eau de Toilette (3.3 fl Oz) is available at Macy's ($69) & Belk doors nationwide and online in April 2021.
White Diamonds Eau De Toilette Spray Naturel (3.3 fl. Oz) is available at Macy's and Macys.com ($69) and at Amazon.com ($29)
As part of Elizabeth Taylor's courageous commitment and fearless leadership in the fight against HIV/AIDS, she directed that a portion of the revenue generated by White Diamonds and her other House of Taylor fragrances go to The Elizabeth Taylor AIDS Foundation.
BOTTLE SHOT (credit Erin Vaughen)
Om Organic Dark Chocolate Sea Salt Liqueur, $28.99
Co-founded by Natalie Bovis, this socially responsible organic chocolate liqueur is a must have for chic moms with a sweet tooth. With flavors of bittersweet chocolate, dark berries, and a touch of sea salt, it's delicious in a martini, with ginger ale as a twist on a Dark & Stormy, and even in coffee for an afternoon treat. Get it on ShotsBox here.
BOTTLE SHOT (courtesy of Pomp & Whimsy)
Pomp & Whimsy Gin Liqueur, $29.99/750 ml bottle
Founded and owned by Dr. Nicola Nice, Pomp & Whimsy returns us to the dawn of the affair with a reinvention of the classic gin cordial style, updated for a contemporary palate. Highly refined, yet playfully sensorial, Pomp & Whimsy is both graceful by itself, and effortlessly dressed, up or down. Get at Drizly here.
BOTTLE SHOT (Courtesy of Widow Jane)
Widow Jane 10-year Bourbon, $79.99/750 ml bottle
The Red Hook, Brooklyn-based distillery is run by head distiller and blender Lisa Wicker and produces bourbons and ryes, never in more than five-barrel batches. All Widow Jane whiskeys are proofed with limestone-rich water from the legendary Rosendale Mines of Upstate New York. Get at Drizly here.
BOTTLE SHOT
B. Stuyvesant Champagne Grand Reserve Brut – $58
A crisp, dry, Champagne created by Black female entrepreneur, Marvina Robinson, with the label a nod to her heritage growing up in the historic neighborhood of Bedford-Stuyvesant, in Brooklyn. It's fresh apple and gingerbread flavors and fine bubbles are the ideal match for all those Easter brunch dishes and desserts, but grab a bottle while you can! Vintages are selling out fast. Get it online at stuyvesantchampagne.com.
So amazing…. so comfy and so great after summer showers and saunas…. www.amazon.com/stores/MAURA
What can be a better item than a 100% Cotton Jacquard designed blanket. Popular choice for bed blankets. Unlike polyester blends, otto has the unique cooling and warming effect. It can keep you cool in summer nights. Thanks to naturally sourced fibers, this thermal blankets are breathable and non-scratchy. Lightweight for year-round use. Natural materials are healthier on your skin and tends to not produce an allergy reaction. Go for the cotton one.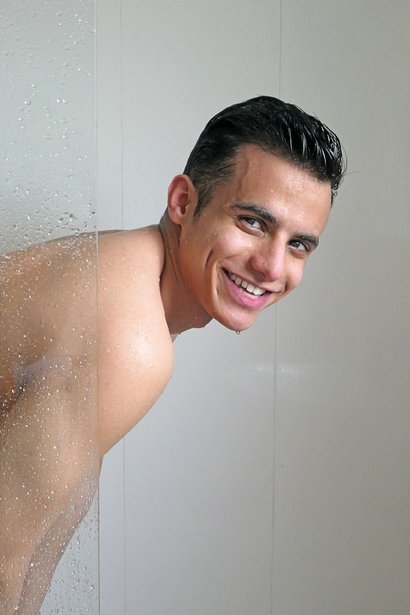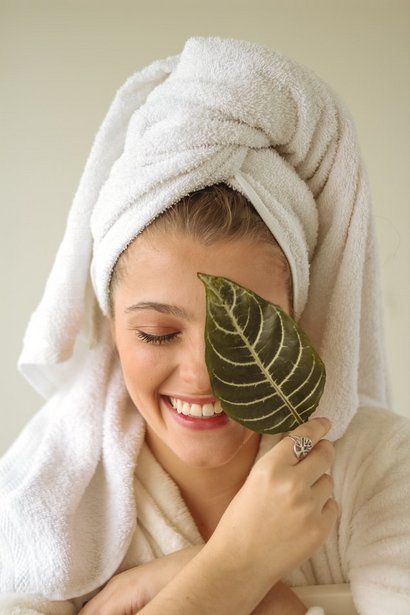 This brand has also Made in Green certified bath and hand towels with hanging loops with 13 different color selections. With 3 different collections. They are the only distributer and manufacturer of our Maura branded items in U.S.
Maura All Season Cotton Decorative Thermal Blanket and Bath Towels.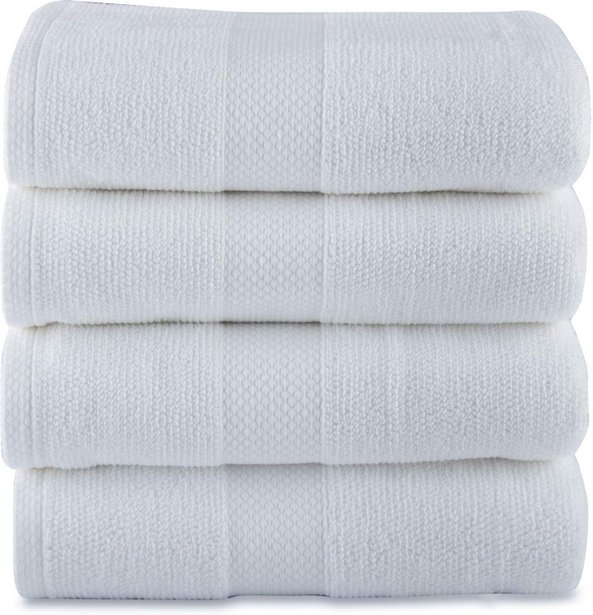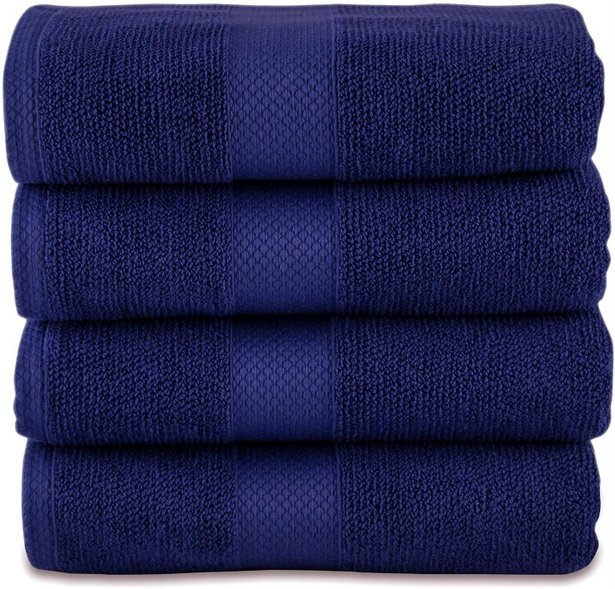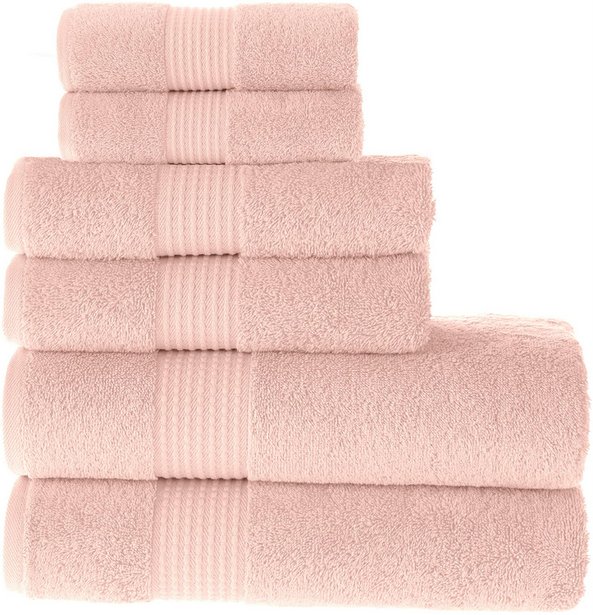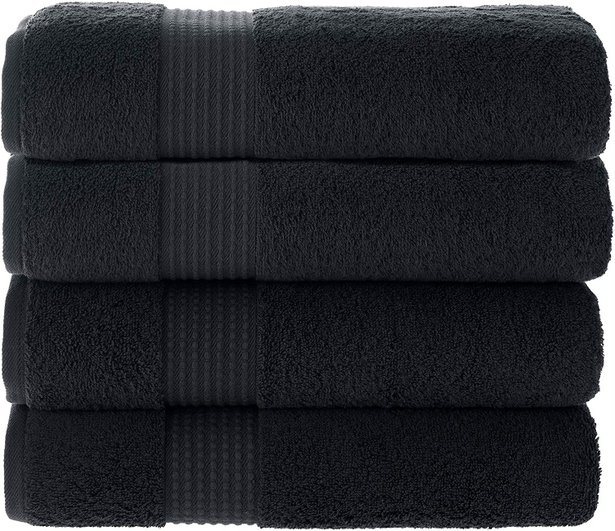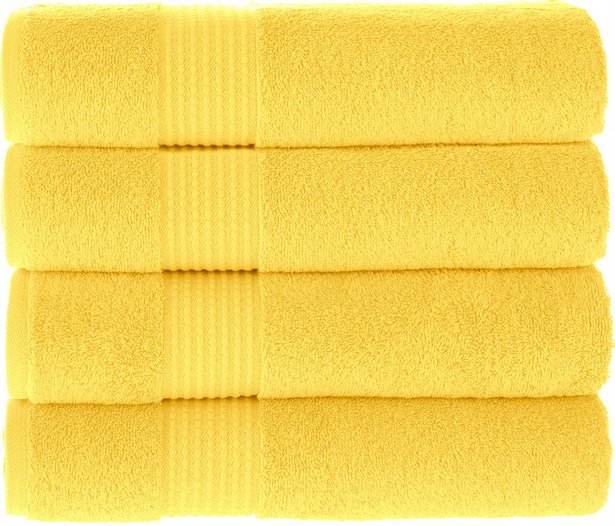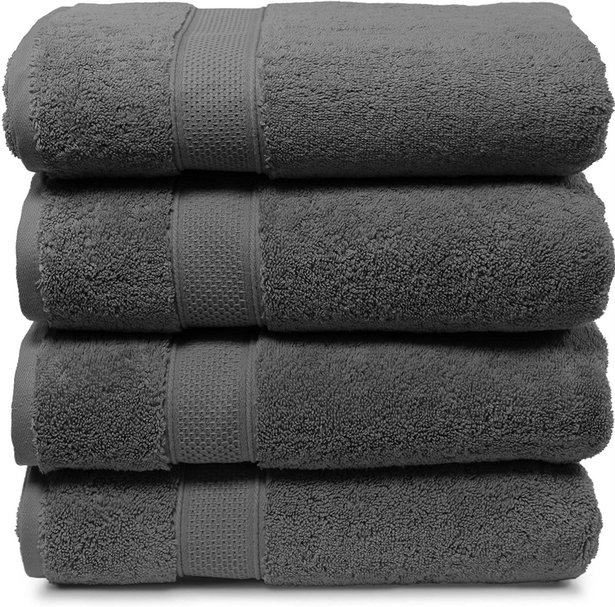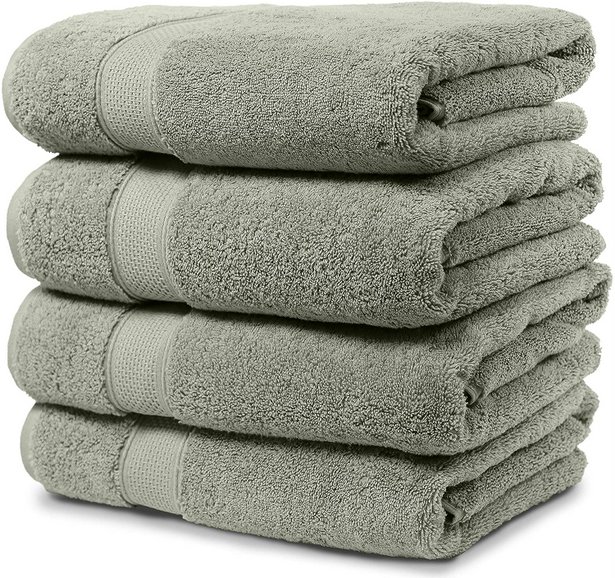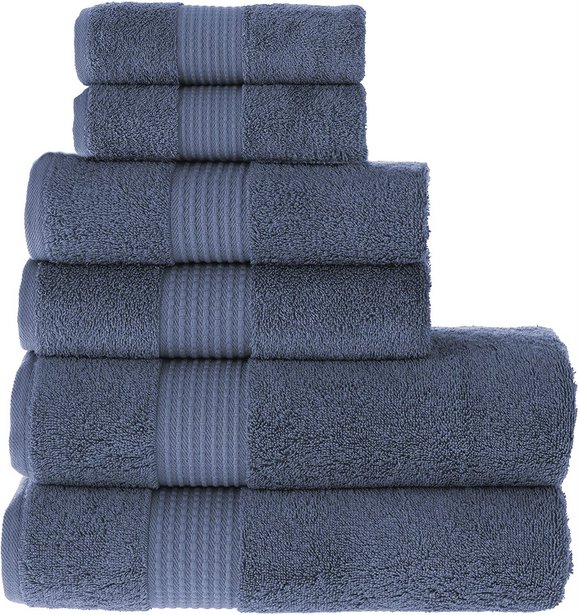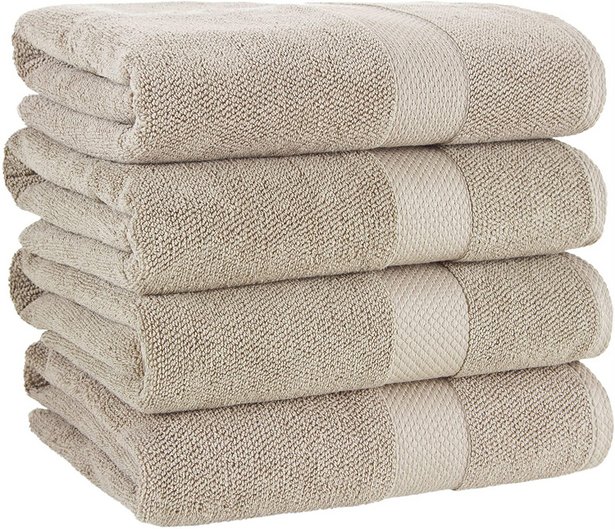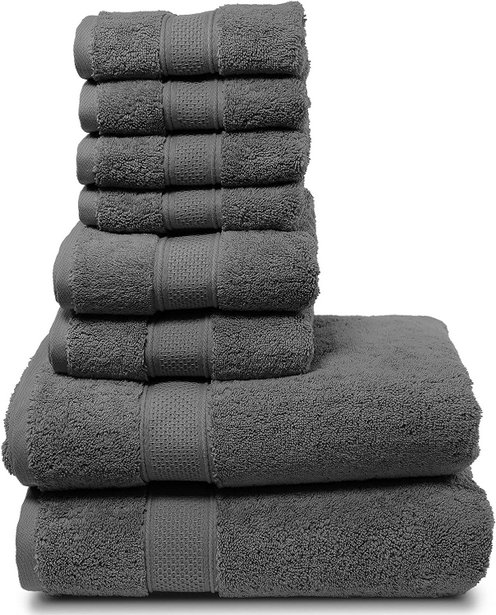 Blooms in the Bathroom this Spring!
Introducing the latest vegan, non-toxic home cleaning freshener from Poo-Pourri – Wild Poppy Berry.
Bring botanical gardens feels to your bathroom this Spring with the latest seasonal fragrance to join the eco-friendly, vegan and cruelty free Poo-Pourri line-up, Wild Poppy Berry (RRP £7.99). A sophisticated fruity blend of berry, poppies and nectar natural essential oils to help combat any unpleasant odour and freshen up your space at home.
Using safe, chemical-free cleaning products are not only safer for you and everyone in your home, but they are also kinder on our environment. The cult favourite before-you-go toilet spray encompasses all that goodness and offers magical odour-eliminating powers – making Poo-Pourri Wild Poppy Berry a must-have to ensure your bathroom stays blooming!
Poo-Pourri, a true innovator of its time, uses a unique blend of natural essential oils and compounds to absorb any unpleasant bathroom smells below the water's surface. Leading the charge in clean household products, Poo-Pourri uses no aerosols, alcohol, parabens, phthalates, formaldehyde or synthetic fragrance – its the ultimate non-toxic home-cleaning multi-tasker.
Now available in the UK, with top notes of Wild Berries, Bergamot, Grapefruit, Orange, Lemon and Apricot, middle notes of Eucalyptus, Wild Poppies, Lemongrass, Peony and Plumeria and base notes of Cederwood and Sweet Berry Nector, Wild Poppy Berry, RRP 6.99 for 41ml (70 uses) is a bright, fruity scent with floral warm undertones.
DID YOU KNOW: Berry essential oils are great for alleviating stress and anxiety – an aroma for anyone suffering from depression. Use Poo-Pourri Wild Poppy Berry in the office and home space to maximise its powerful cleansing and purifying properties.
Key scents from the Poo-Pourri range include: Original Citrus, Lavender Vanilla, No.2, Deja Poo, Royal Flush, Tropical Hibiscus, Ship Happens, Vanilla Mint, including the handbag friendly 10ml bottle and fitness favourite – ShoePourri. Prices start from £5.99 at www.feelunique.com and www.poopourri.co.uk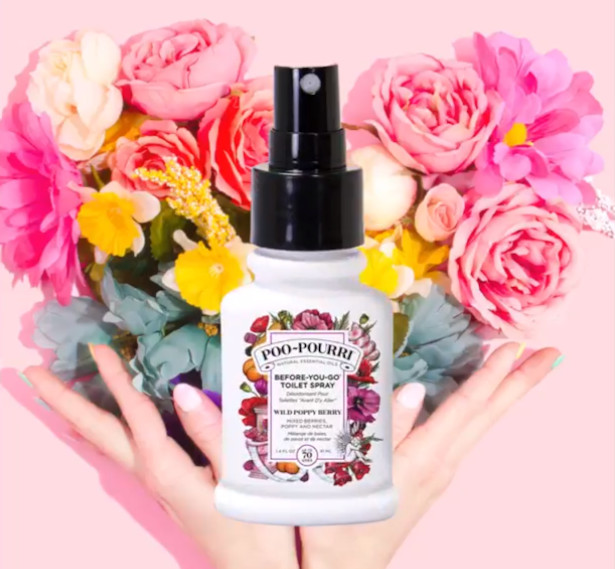 The best gift for any parent is some time to themselves, while their kids are entertained at a fun & safe space. Give the gift of time and let Mum enjoy a massage, coffee with her friends and go to the movies, all the while her precious little ones are having fun at our Creche.
www.dropnshopcreche.com.au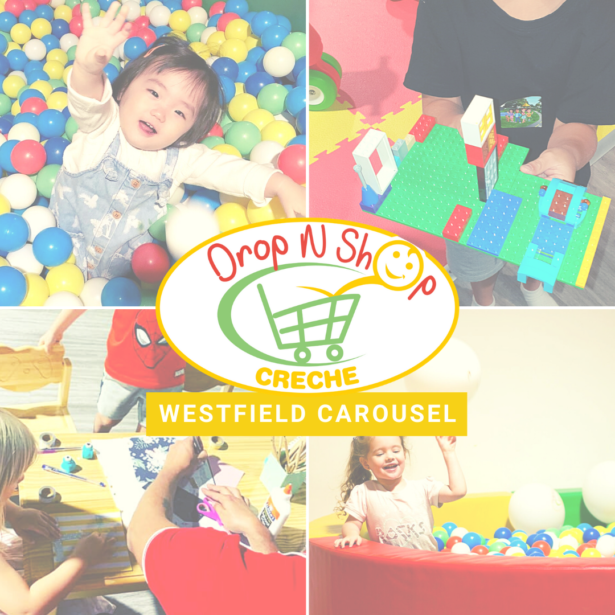 Swann Wi-Fi Security Tracker Camera
For the mum looking for peace of mind, the award-winning, feature-packed Swann Wi-Fi Security Tracker is worthy of consideration. With its auto-tracking technology , it will lets mum follow up to two moving objects on a second view, with the 18- degree viewing angle to ensure a widescreen full room main view at all times. Easy to setup and monitor activity via the palm of your hands, the slimline designed camera also comes with two-way talk to greet guests, warn intruders or sound the siren, and is both Amazon Alexa and Google Assistant compatible.
Pricing: RRP $149.95 AUD
Available at: Bunnings Warehouse, Harvey Norman, JB Hi-Fi, Officeworks and other authorised retailers, as well as online at Swann.com
HTC VIVE Cosmos
For the Mum that loves exploring the globe, the HTC VIVE Cosmos is the ultimate Mother's Day gift. With six camera sensors, accurate inside-out tracking via wide field of view, and six-degree-of-freedom support, escaping reality has never been so easy! Mum can visit the Louvre in Paris and get up close and personal with the Mona Lisa, all from the comfort of the living room with 2880 x 1700 combined pixel resolution making it feel as though she's really there.
Pricing: RRP $1,299.00 AUD
Available at: HTC.com, EB Games and Harvey Norman
HTC VIVE Cosmos Elite
Spoil Mum with the HTC VIVE Cosmos Elite and let her immerse herself in exciting worlds, dive into a creative space, and discover new ways to learn and stay active. The VIVE Cosmos Elite is enabled with SteamVR™ Tracking for precision movements and HTC VIVE'S most detailed visual resolution display. If Mum's into sports, gaming, or exploring, this is the perfect Mother's Day gift.
Pricing: RRP $1,699.00 AUD
Available at: HTC.com and EB Games
UPRIGHT GO 2
The UPRIGHT GO 2 is your personal posture trainer that helps to develop muscle memory. This discrete device attaches to your back and provides real-time posture feedback through the app. When you begin to slouch it gently vibrates, reminding you to correct your posture. Within 2 weeks you can expect to retrain that dreaded desk slouch.
If your mum has been using the dining room table as their home office this past year, they're probably experiencing back and neck pain. Or perhaps they are passionate about health and wellbeing. Either way, the UPRIGHT GO 2 device will be their newest companion!
Pricing: RRP $149.95 AUD
Available at: Officeworks, JB Hi-Fi, Harvey Norman, Bing Lee and www.uprightpose.com/en-au/
UPRIGHT GO 2 Necklace Accessory
What mum doesn't love options? Let mum switch up how she wears the UPRIGHT GO 2 device with the Necklace Accessory. This easy-to-wear necklace attaches directly to the UPRIGHT GO 2 through a USB-C connect and closes with a magnetic clasp, making it suitable for all day wear.
Pricing: RRP $29.95AUD
Available at Bing Lee, Harvey Norman, Officeworks, JB Hi-Fi and www.uprightpose.com/en-au/
"The Handcrafted Signature Bangle has been designed for the modern women with strong, yet feminine lines. The fluidity of the piece follows the shape of the omega symbol Ω, symbolising an increment of great development. Handcrafted from luxury 410L Steel and finished in a thick, non fading 18k gold plating. Completed with 78 fine micro set Austrian crystals along the top bar. Using advanced electroplating methods, this piece is fully waterproof and will not fade in colour.
The Signature Bangle is designed for everyday wear & is complete with a lifetime design warranty."
www.opesrobur.com/collections/copy-of-gold-signature-bangle
Cannabox's mystery subscription box service, which is a great gift idea for 420-friendly Mama's! As legalization efforts continue to grow cannabis products continue to be on the rise, especially cannabis subscription box services.
Cannabox will be doing 15% off sitewide for Mother's Day weekend beginning May 2nd. We hope Mother's Day is infused with love and herbal treats for you and the cannabis connoisseur in your life!
• Cannabox is a monthly marijuana subscription box service that is often given as a gift. It's a way to provide the recipient the experience of cannabis-related products without the inconvenience of having to make a shopping trip. Instead, it's delivered right to their door.
• Cannabox offers premium cannabis smoking accessories, custom T-shirts, and other paraphernalia, offering monthly, themed, mystery boxes to showcase exclusive bongs, hand pipes, rolling papers, and smoking necessities. The site is tailored for discovery by both new and experienced cannabis users, with curated recommendations, and more than 3,000 user reviews
• Happy to send a box for you to test out, just let me know!
Flytographer helps people easily book amazing local photographers all over the world. Since 2013, we have captured over 3 million memories for families on vacation, to celebrate special occasions or adventures around the world, and more. Our local photographers not only take magazine-worthy photos, but also act as an informal tour guide and share insider tips on what to eat, see and do in each city.
A photo shoot is a meaningful gift for families that only gets more valuable over time. Flytographer gift cards start at $250*, never expire, and can be used in any one of our global locations. https://www.flytographer.com/gift-cards/
Shop: www.butterbeanorganics.com/collections/butterbean-organics
Learn: www.butterbeanorganics.com/pages/the-butterbean-difference
Contact Us: www.butterbeanorganics.com/pages/contact
This Mother's Day, Give something more than a gift with Butterbean's organic skincare products. Simple, portable, and perfect for mom, whether she loves gardening or going on adventures. An uplifting aroma and nourishing ingredients will quickly become an everyday necessity as she falls in love with Butterbean's natural balms, sunscreens, and bug sprays that avoid harsh chemicals used by other brands for use on the most sensitive skin.
Founded by a mother who wanted to provide her family with a better skincare option, Butterbean Organics has evolved into the highest quality natural skincare available. From fairtrade shea butter to locally sourced beeswax, they are committed to utilizing our environment in the creation of their products to reconnect individuals with the nature that brings life to our planet.
Aphrodite's is a global jewelry brand best known for their unique and meaningful gifting experiences with custom-designed boxes. The brand features watches, sunglasses, and jewelry showcasing an array of necklaces, bracelets, rings, earrings, and anklets. The affordable luxury items are available in trendy sterling silver, gold tone silver tone and natural semi-precious gemstones pieces. Retail prices range from $29.95 to $99.95, and there is complimentary worldwide shipping
Tiffany Riffer Soap… Gift the gift of handmade artisanal soap! tiffanyriffersoap.com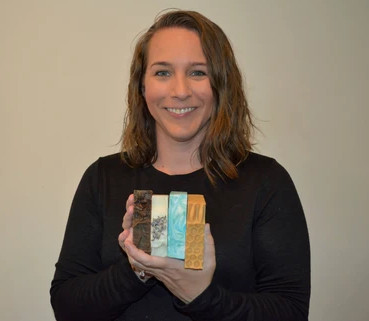 It's not only a useful, practical product now and even before the pandemic, but it looks beautiful and smells nice. Moms may enjoy fragrances like lavender, grapefruit & basil, cherry blossom, and vanilla. Gift ideas include soap bundles to mix and match preferred scents, or soap gift sets that include two bars of soap, a soap dish, and soap scrub bag.
Tiffany Riffer, https://tiffanyriffersoap.com/
Bio: Tiffany Riffer Soap, a Washington, DC based business, specializes in making natural homemade soap using the cold process soap method. All of Tiffany's artisan soap is made in small batches, using the finest ingredients. Tiffany's soap is plant-based, with the occasional use of honey.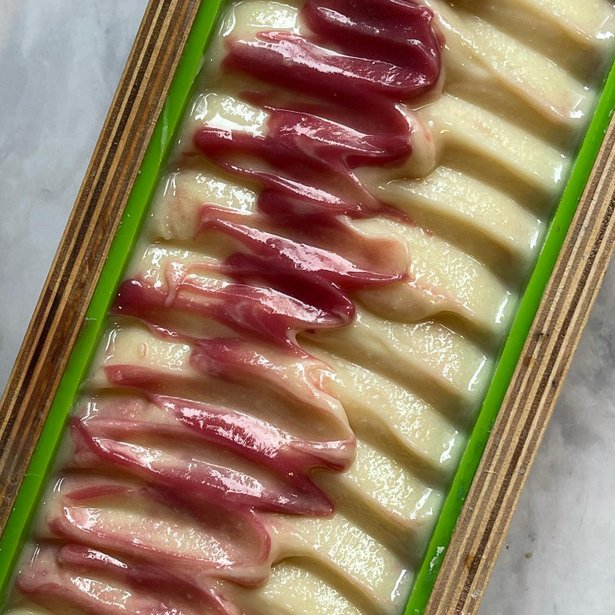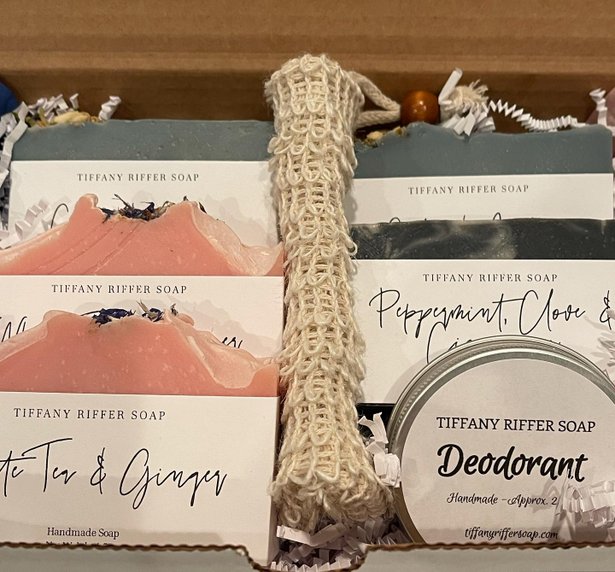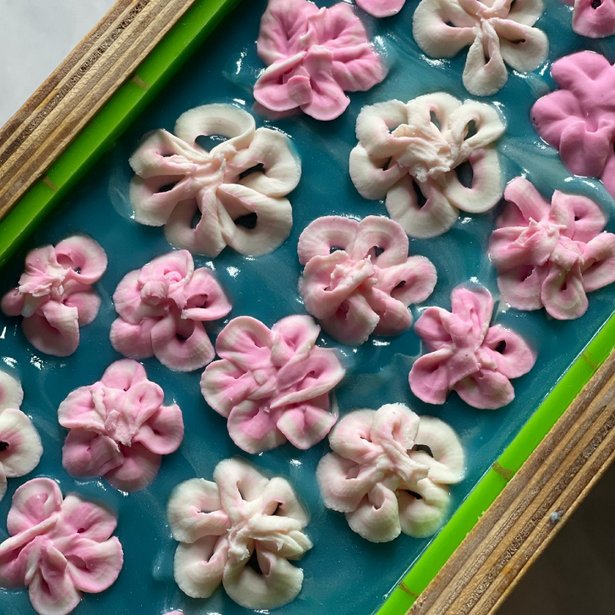 Meet the little mascara everyone is subscribing to. mylittlemascaraclub.com
Meet the little mascara everyone is subscribing to, exclusively at My Little Mascara Club. Seriously smudge proof, packed with clean ingredients, and just the right size for you to always have a fresh, clump-free mascara. Delivered! #createhappy.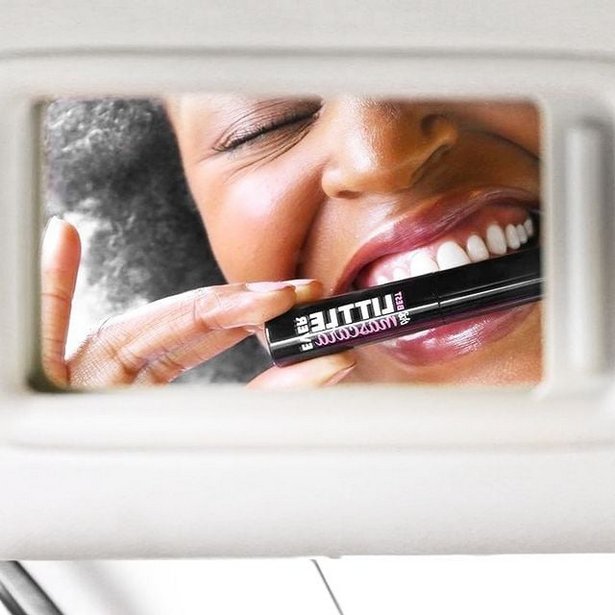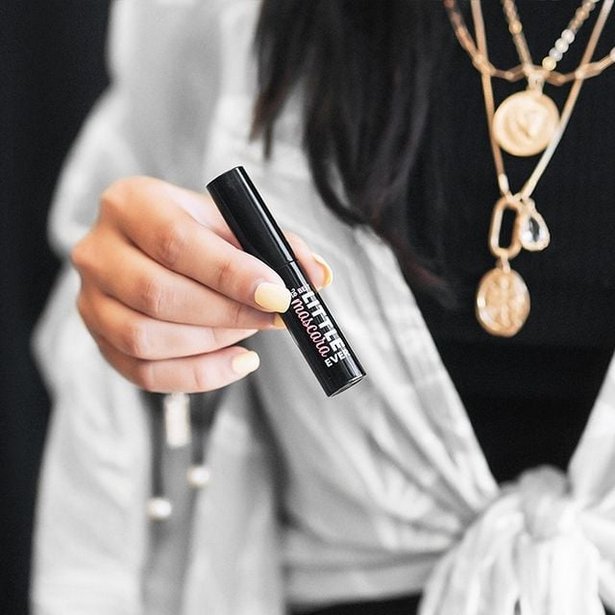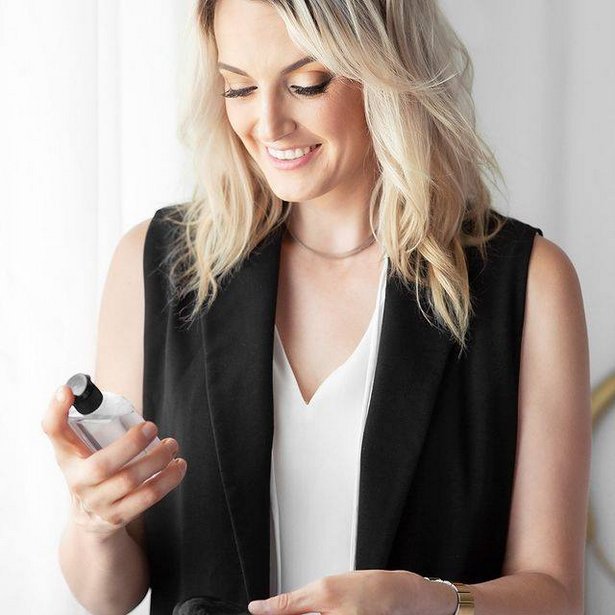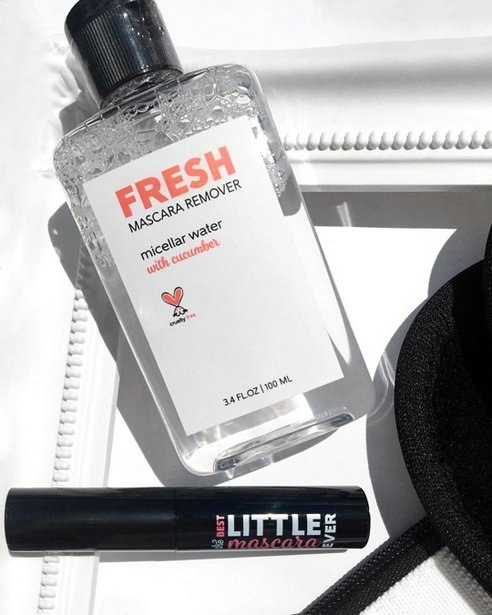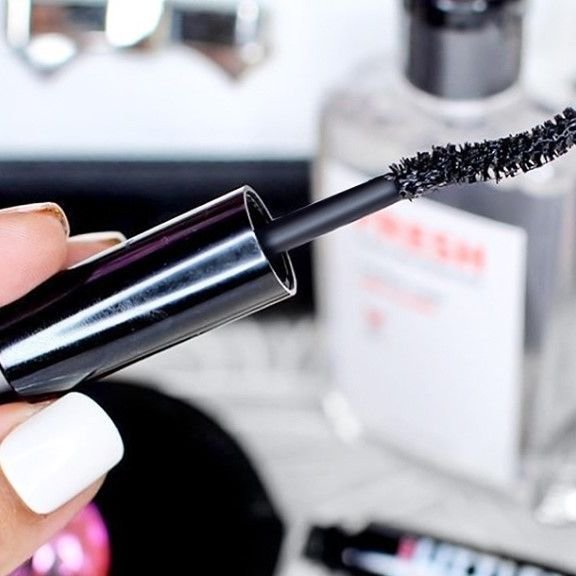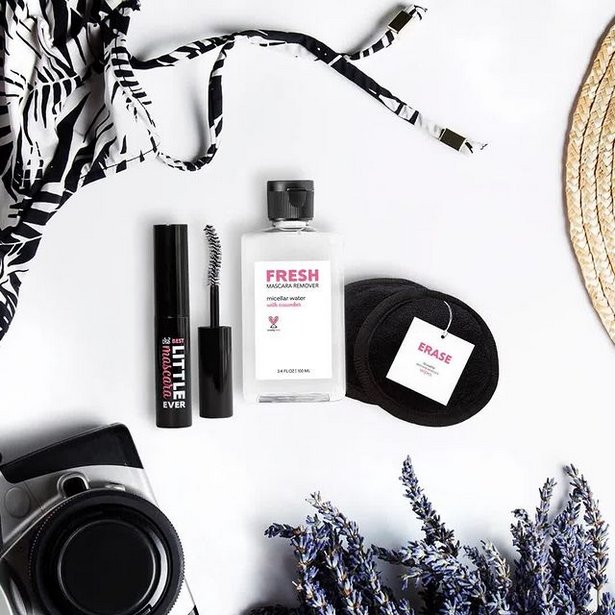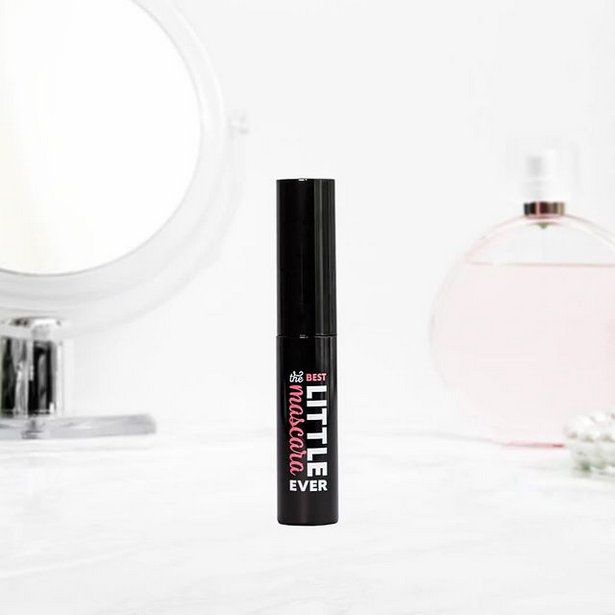 This year Mother's Day lands on my Birthday! My kids are young adults living on their own busy with school, work, and friends. Too busy to make time for their old mom.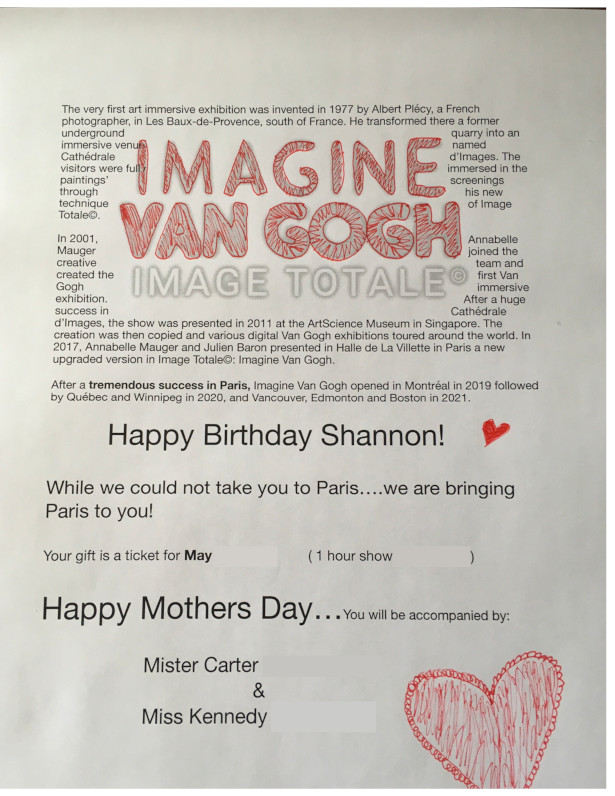 Covid has become an excuse for them to stay away and live their lives without me with family dinners being zoom affairs instead of in person ones. So, when I received a text notifying me about tickets for Mother's Day and my Birthday to an Interactive Van Gogh exhibit coming to Vancouver, I was surprised. After all, Mother's Day was over six weeks away. The tickets are special because this isn't a last-minute, obligatory gift. It shows they know me and thought of me when they heard about the event. I was happy about the tickets, but the next text made me cry. They'd bought tickets for all three of us to attend and experience Van Gogh together. The art will be nice, but the real gift is time with them.
For Mother's Day. MUD/WTR: because A good morning ritual is the lead domino to a productive day. mudwtr.com
MUD\WTR:
A good morning ritual is the lead domino to a productive day. With a micro-dose of caffeine and a macro-dose of functional benefits from mushrooms, MUD\WTR is your mug's best friend. Their starter kit gives you all the things recommended to start – 30 serving tin of mud, USB rechargeable frother, recipe book, creamer sample and stickers!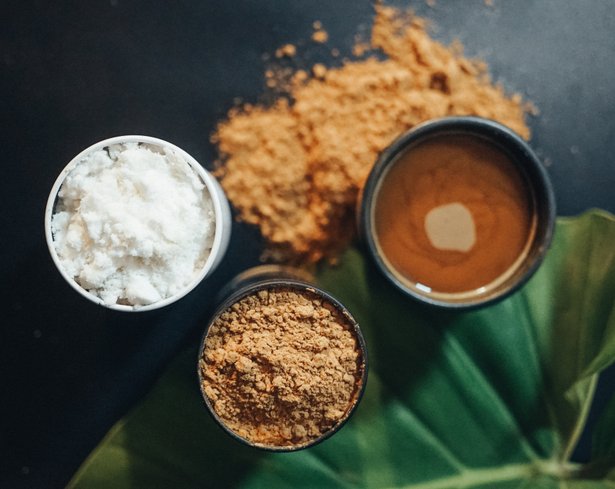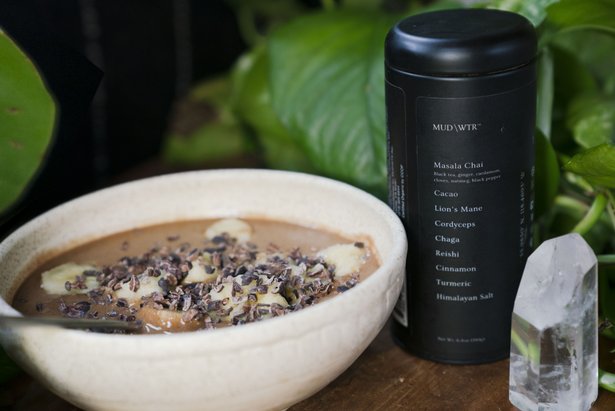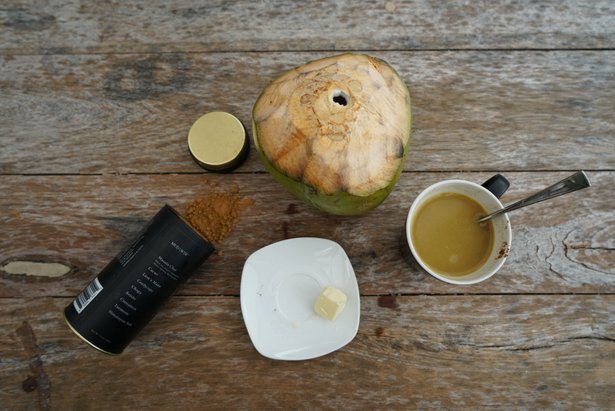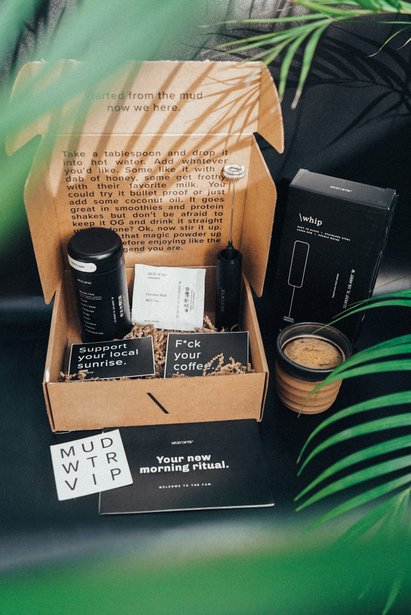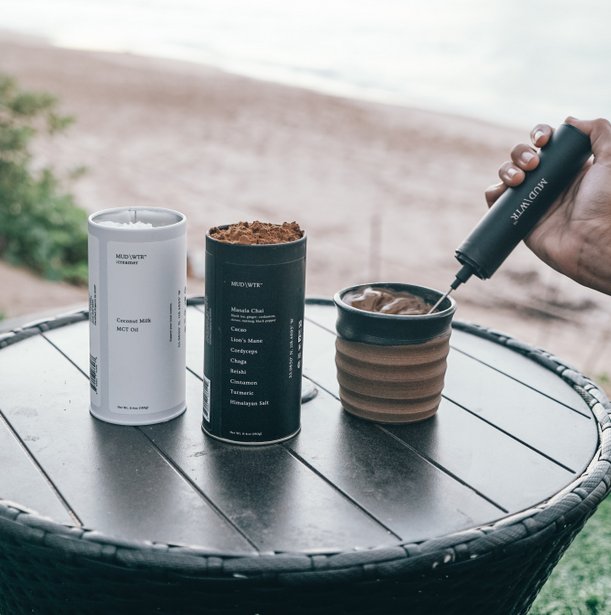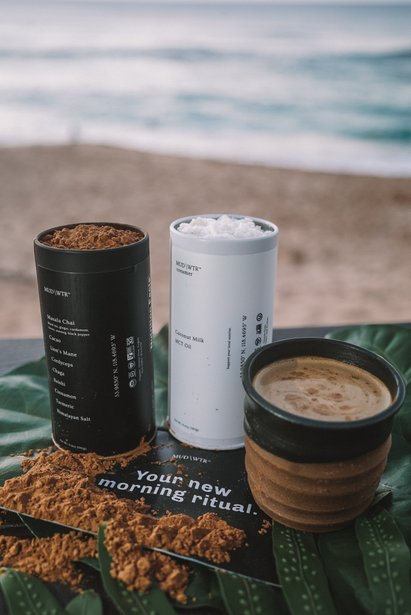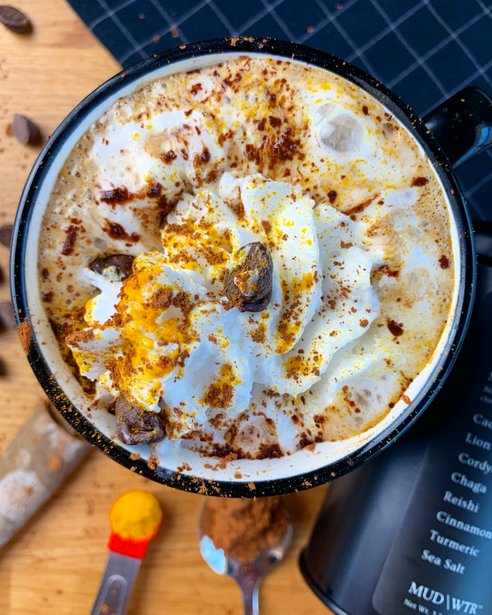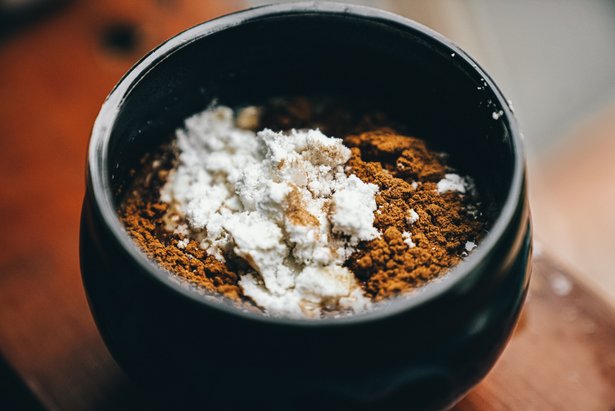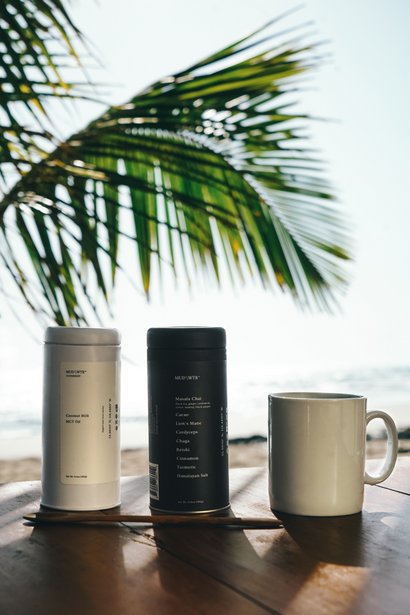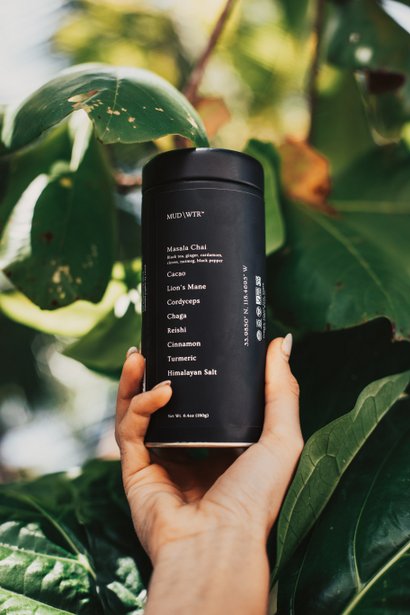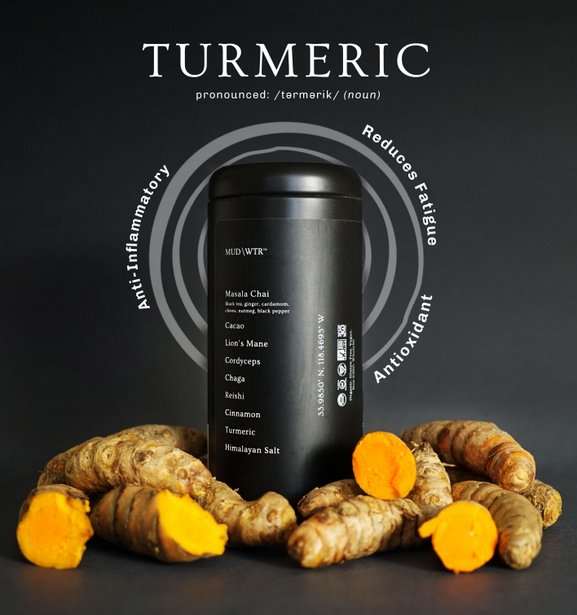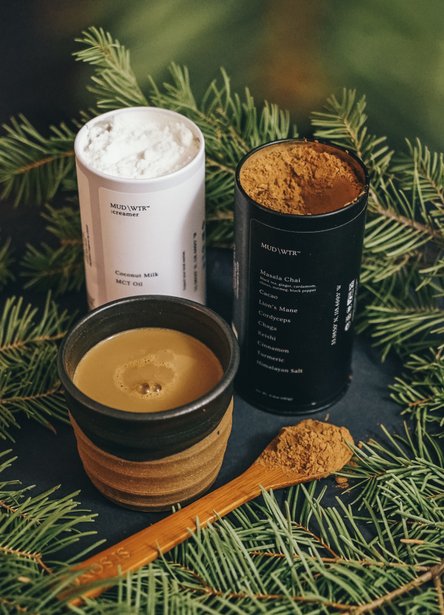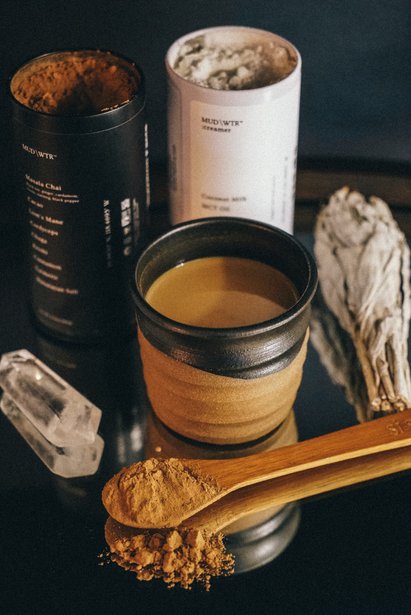 So Neat for Moms… Athletic Greens Ultimate Daily is a comprehensive, all-in-one powder-based functional beverage designed to fill the nutritional gaps… athleticgreens.com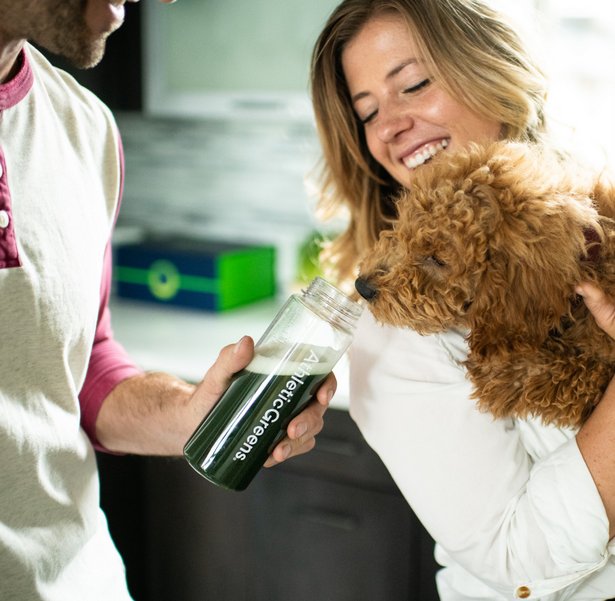 Athletic Greens Ultimate Daily is a comprehensive, all-in-one powder-based functional beverage designed to fill the nutritional gaps in your diet and support your body's nutritional needs across four pillars of health: gut health, immune support, energy, and recovery. Athletic Greens is NSF-Certified for Sport, ensuring it meets the quality and safety standards required for the world's top athletes and Olympians and can validate what's on the label is in the pouch. It contains no GMOs, no harmful ingredients, no artificial colors or sweeteners, and is diet-friendly whether you eat keto, paleo, vegan, dairy-free, or gluten-free.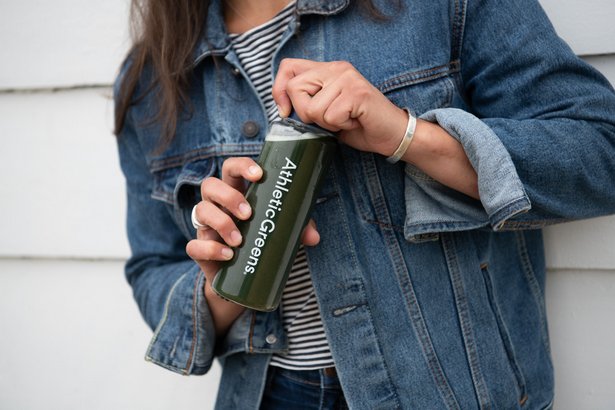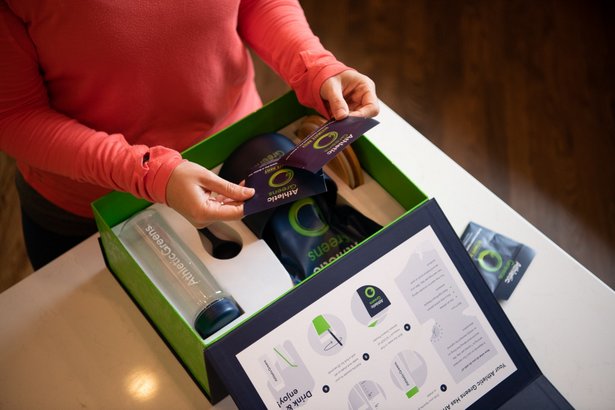 Treat your mum this Mother's Day to a full Greek feast at Santorini on Oxford!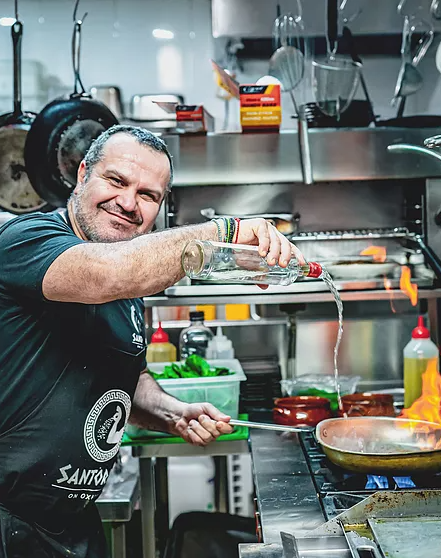 With a glass of sparkling on arrival, Santorini on Oxford is committed to treating these special ladies to the best feast.
Santorini on Oxford has been open for 15 years on the busiest street in Sydney. Dimitrios Laskos, owner, has created a magical place for locals to experience an authentic Greek restaurant. His goal is to make the customer feel like they are holidaying in Santorini.
Book a table now at Santorini on Oxford, you'll be transported to Greece in your own backyard! What a perfect treat for Mother's Day!
www.santorinionoxford.com.au/
www.instagram.com/santorinionoxford/
Nicky Hilton's new 100% sustainable footwear from her Spring Collection with French Sole (Available April 1st)
Comprised of chic and comfy flats and sneakers, all designs are 100% cruelty free and eco friendly, crafted using materials such as recycled cotton, recycled polyester, recycled linen, vegan microfibre and organic canvas (*All $165; view designs and press release). Sustainable goods will launch exclusively through Amanda Hearst's ethical luxury fashion platform Maison-De-Mode.com on April 1st (now available for pre-order), and 10% of sales will benefit Well Beings, an environmental and animal welfare charity, through April in honor of Earth Month.
On Location Tours is one of the world's largest TV and movie tour companies, and has helped bring to life some of New York and Boston's most popular shows and films. From Sex and the City to Cheers, each tour not only offers a personal look into each city, but provides a unique way for guests to experience their favorite behind the scenes moments.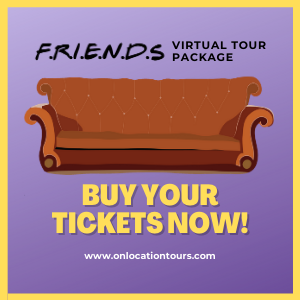 Mother's Day Gift Idea:
Is your mother a major Friends fan? In perfect timing with the Friends 25th Anniversary, On Location Tours is providing fans with a virtual tour of the show, featuring 18 locations from various episodes! With the purchase of a $29 ticket, each customer will receive access to the Friends Virtual Tour, as well as free admission to On Location Tours' virtual Friends trivia event, where they can further test their fandom knowledge of the series. With the purchase of a $68 ticket, fans will also receive a Friends box shipped to their home, with surprise keepsakes from the show. One of these items is a Central Perk mug, to make them feel like they're right at home sipping coffee with the cast.
BOOK Sleep Tight: Illustrated bedtime stories & meditations to soothe you to sleep Illustrated Edition, Kindle Edition by Alison Davies.
See more and buy at :- www.amazon.co.uk/Sleep-Tight-Illustrated-bedtime-meditations-ebook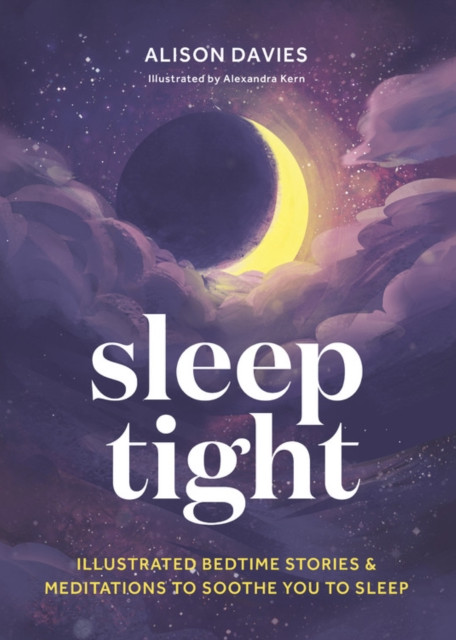 Inspired by the powers of the bedtime storybooks we read as children, this beautifully illustrated collection of narrative bedtime meditations for adults will help you sleep well, and wake up prepared for any challenge.
Keep this book by your bed, and choose one of 15 sensual guided meditations to read each night as you drift off to sleep. Wave goodbye to stress and anxiety and reconnect with nature as you escape into a different part of the natural world in each story, each aimed to ease you into a specific mindset.
Whether you need all your courage, creativity, and strength for a big meeting the next day, or are looking to have a calm, grounded, and restorative day, there's a story to give you the power you need to face every scenario.
Watch your worries wash away as you to trail the coastline, ground yourself as you walk barefoot through the forest, and feel the weight of the world lift away as you float on the moon, as you enjoy stories such as:
'Journey to the Moon' – a narrative to make you feel free
'The Lake of Tranquility' – a story to encourage inner peace
'The Enchanted Garden' – a tale to restore a balanced mind
'Thunderstruck' – a meditation to help you summon strength
…and more!
Including practical tips and affirmations to help you stay strong and calm the next day, and magical illustrations to help you drift off into a rejuvenating sleep, this screen-free alternative to a meditation app has all the benefits of a guided meditation session and more.
With Sleep Tight, take control of your mind and mood before bed, improve your mental resilience and enjoy a refreshing sleep to be ready for the day ahead.
BOOK: SUNRISE GRATITUDE… 365 Morning Meditations for Joyful Days All Year Long… by Emily Silva…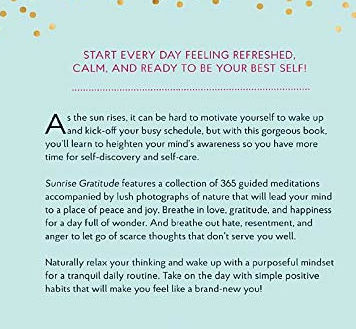 Morning meditations are a wonderful way to begin the day, and Sunrise Gratitude is the perfect motivation. This collection of 365 guided meditations accompanied by lush illustrations and photographs of nature will guide your mind to a place of calm awareness and purpose. Whether you wake up tired and discouraged, or jump out of bed ready to seize the day, these passages were written to bring balance and mindfulness to the start of your day.
www.quartoknows.com/books/9781631066955/Sunrise-Gratitude.html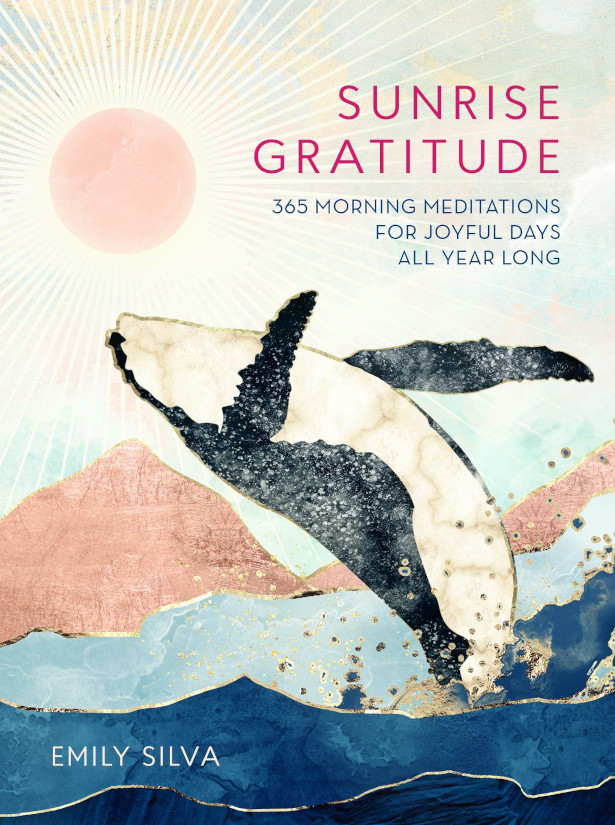 Mother's Day is fast-approaching, and after the past 12 months, all moms could all use a little encouragement and reminders to breathe and be mindful. We are happy to share a beautiful book that does just that: Hello Gorgeous: Empowering Quotes from Bold Women to Inspire Greatness by Lola Sanchez Herrero and Ana Sanchez-Gal of The Oliver Gal Artist Co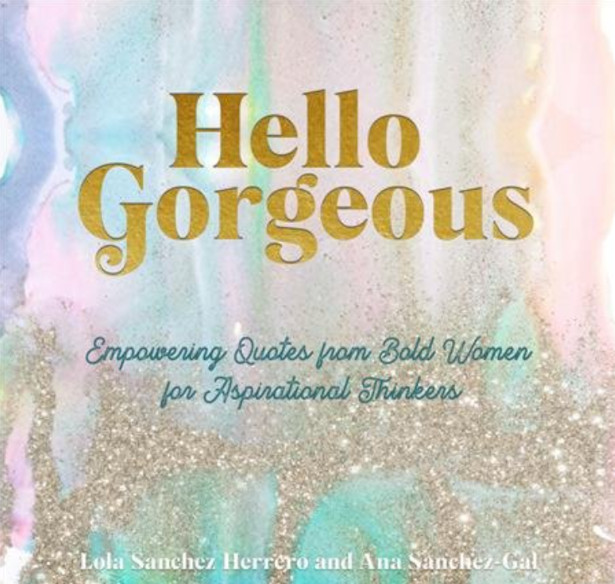 For those looking for encouragement, Hello Gorgeous is a powerful collection of straight-talking advice and striking images to keep you motivated every day. Flip with ease through this empowering and gorgeously designed book—featuring the stunning artwork of The Oliver Gal Artist Co.—to find inspirational quotes and stories from outstanding women whenever you need a cheerleader by your side. Unleash the power that is inside you, become the best version of yourself, overcome all setbacks, and welcome the success that you deserve.
https://www.quartoknows.com/books/9781631067082/Hello-Gorgeous.html
Hello Gorgeous: Empowering Quotes from Bold Women for Aspirational Thinkers
$19.99 US · 160 pages · Hardcover· ISBN: 9781631067082
September 22, 2020 · Rock Point, an imprint of The Quarto Group
Mother's Day 2021 – Share the gift of health and wellness with the Orgone Effects Harmonywear collection.
23 March 2021, Melbourne:We should honour the maternal figures in our lives every day of the year but Mother's Day is a reminder to do a little more, and show her just how much you appreciate her and all that she does for you, your siblings and everyone else in her life.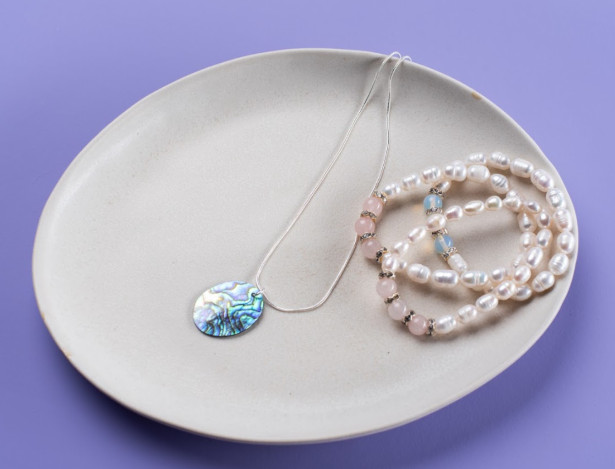 Covid-19 has, for many, meant that lockdowns and travel restrictions forced a physical separation of children and their parents and grandparents. The result being increased usage of internet-powered technology like video calls, and messaging platforms, increasing exposure to EMF fields that may impact our wellbeing, especially for those with radiation sensitivities. Orgone Effects Australia is a leading manufacturer of EMF (electromagnetic field) radiation harmonising products. For over 21 years they have developed a range of kinesiology-tested products that can help those with EMF sensitivity and provide harmonious living and working environments.
With Mother's Day around the corner, Orgone Effects has curated a collection of jewellery named the Harmonywear collection. The range of pendants and pearl bracelets create a harmonizing field of negative charge around your body that may support and balance the human energy fields and meridians, neutralizing the depleting positive charge energy influences from all sources of Electromagnetic Radiation. The collection consists of pendants made from quartz, crystal faceted glass with silver sterling chains, shell pendants made with kabibbie shells with a vegan-friendly cord and pearl bracelets made from freshwater pearls and various gemstones such as opalite, jade, and turquoise.
Orgone Effects are also releasing three new pendants to the collection in line with Mother's Day – with a new Paua Shell, Faceted Sun Catcher Crystal and a Rose Quartz Faceted Hexagon to be launched in the coming few weeks.
Based in Melbourne, Australia, they are the sole manufacturer of the Orgonium® range of EMR harmonizing products. Their products are either manufactured by Orgone Effects® or are sourced and infused with their unique Orgonium® Resonance Technology which has been developed and refined over many years of kinesiology-based research and field testing.All their products produce a negative charge resonance, which is as close to nature as possible in order to neutralize any electromagnetic stress on the meridian system. Orgone Effects® products will last a lifetime because the negative charge does not decay.
The Harmonywear collection has undergone an infusion process unique to Orgone Effects®, which gives them their negative charge frequency. By wearing the Harmonywear pendants and bracelets, your energy levels are increased due to the supportive and strengthening effect they have on our energy fields, meridian system and vital organs. Harmonywear is especially beneficial to people who are very sensitive to EMF and suffer from Electro-hypersensitivity and Chemical Sensitivity. The Harmonywear pendants and bracelets can neutralize the effects of over 30 different harmful, noxious energies.
Shop the collection here –
www.orgoneffectsaustralia.com.au/collections/on-the-go/products/harmonywear#certification
sensationalgirlsnetwork
Mother daughter retreat to celebrate Mother's Day at tropical north qld resort on 15/16 May, or gift voucher can be bought and used for retreat later in year.
Retreats suitable for all ages of mothers and daughters and is a great gift idea for husbands to give wives to take their daughter, or to give to adult Mums to do with their daughter/daughter in law for a girly weekend.
Everything organised, just turn up : includes High Tea, pampering of skincare & makeup, fun games & competitions, discussions to get to know one another better, jewellery making, self care strategies etc.
Founded & facilitated by Julie Vigor (teacher, author, presenter) to advocate for women's mental health.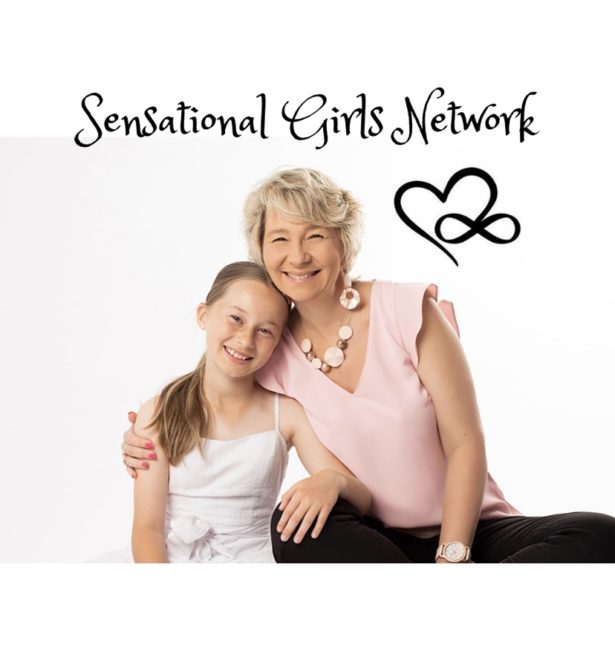 Mums do so much for everyone – it's time they receive a helping hand to get their home in perfect order with a Home Decluttering & Organisation voucher!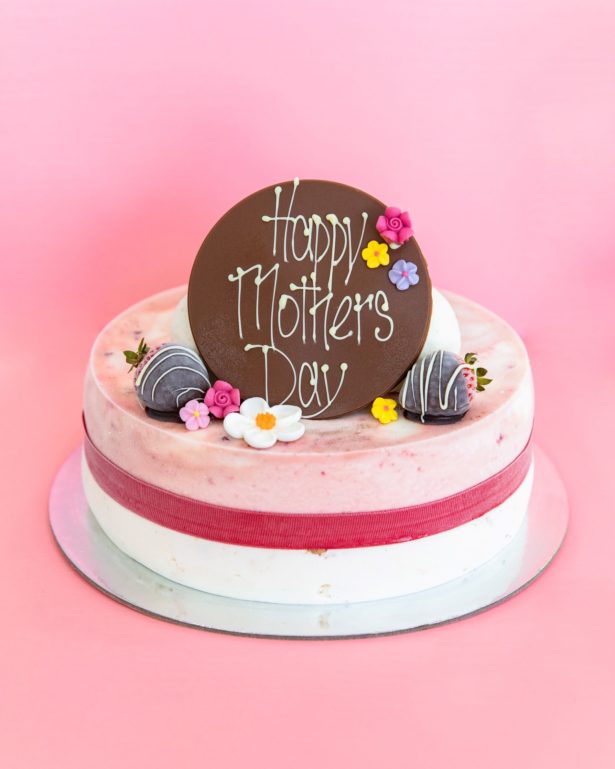 Give your mum the gift of a one on one organising session and start their journey towards a clutter-free and organised life.
Great for a joint gift where the whole family can pitch in for an organising session, instead of buying your mum more 'stuff'.
www.yourducksinarow.com.au/
www.yourducksinarow.com.au/purchase-gift-cards
SAY I LOVE YOU MUM WITH GELATI
MOTEHR'S DAY 2021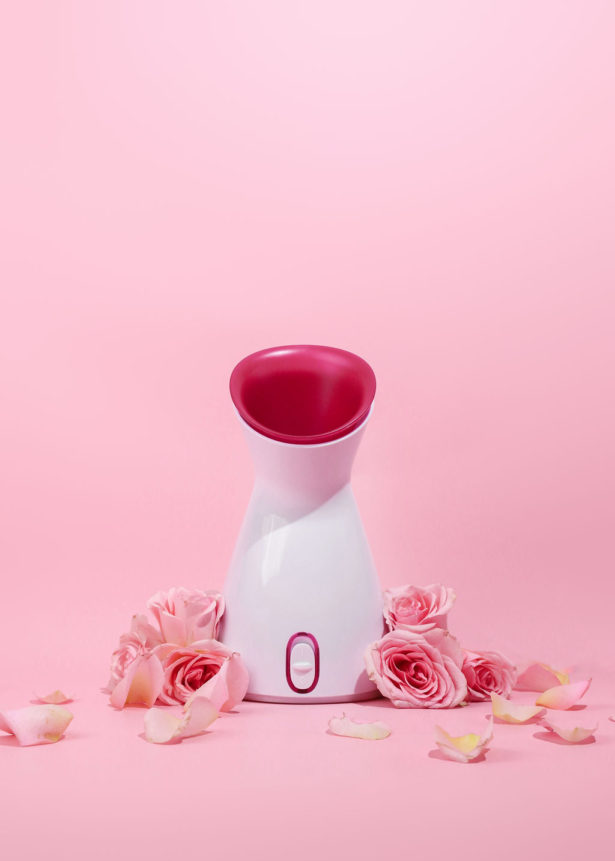 Tell Mum you love her this Mother's Day by sharing a cuppa and a slice of cake, just make the time to spend it together.
48 Flavours thinks there is nothing more important than making time in our, busy schedules for those most dear to us in our world, and no one is more treasured than our Mums!
Mum Love, Strawberry Kisses and Mother's Day Bouquet are the perfect sweet treat to share either with the two of you over a quite conversation or as a rowdy family celebration with three different sizes available.
Choose from 48 flavours, your own combination.
Order in person or by phone at any one of the three 48 Flavours stores, Gouger Street, Adelaide; Trinity Gardens and Paralowie.
Orders close Wednesday 5 May 2021.
MOTHER'S DAY 2021
Mum Love
Extra Small Round Cake $39 – Serves 5
Select two different flavours of gelati to create two layers, topped with an additional flavour of gelati scoops and an added delight with chocolate covered strawberries.
Strawberry Kisses
Small Round Cake $59 – Serves 9
Select two different flavours of gelati to create two layers, topped with an additional flavour of gelati scoops, with decadent chocolate covered strawberries and love hearts.
Mother's Day Bouquet
Medium Round Cake $79 – Serves 14
Select two different flavours of gelati to create two layers, topped with an additional flavour of gelati scoops and the addition of cute fondant type flowers to add that special touch.
48 Flavours – The Locations
Gouger Street
78 Gouger St, Adelaide SA 5000
T: 8221 6524
Trinity Gardens
295 Magill Rd, Trinity Gardens SA 5068
T: 8331 1739
Paralowie Store
Paralowie Village – Corner Bolivar Rd and Liberator Drive, Paralowie, South Australia 5108
T: 8380 6244
All stores are open 7 days per week from 12 noon until 10.00 pm daily.
Since opening in 2014, 48 Flavours has won 41 international, national and state awards for their gelati.
Learn more about 48 Flavours online at www.48flavours.com.au
Instagram: @48flavoursofficial #48Flavours
Facebook: @48Flavours
Treat your mum this mothers day with a Spa treatment from the comfort of her home!
Glamsteam is currently the first 5-in-1 home beauty steamer on the market. Its versatile use allows you to incorporate various herbs and essential oils get the most benefits out of the different uses it delivers. The device lasts for up to 8-10minutes steam time and offers 5 multipurpose uses:
– Facial Steamer
– Air Diffuser
– Cuticle Steamer
– Face Towel Steamer
– Cold and Flu Remedy
www.instagram.com/glamsteam/
glamsteam.com/
Rugby, Moms, the outdoors, and avoiding underarm sweat circles with…whiskey? Yep.
If you are or know a sporty mom who plays rugby or watch family members who play rugby, then Pit Liquor is the right item for them. For many reasons.
Who wants to be a sweaty mom playing or watching rugby? Raising an arm for a cheer only to reveal sweat circles on their nice shirt?
This product is so hot that a co-founder in Indonesia, whose company is valued at more than $10 Billion, is the lead investor.
Pit Liquor is the perfect, unique – and yes, outside the box – gift for your Mother's Day gifting. Yep, it's deodorant made with Whiskey and Lavender Scents (plus others), and women love it – and it works!
• Check out the :30 second clip below to see the product and reviews.. and you can view the clip here > https://www.youtube.com/watch?v=1WGbw0V2d2c
• You won't smell like alcohol – don't worry there.
(shipping available for US customers only)
The Change Journey: A self-awareness guide for women who are thinking, 'How on earth did I end up here?'
by Nikki Lane
Are you unhappy with your life?
Are you thinking to yourself 'how on earth did I end up here?' or 'surely there is more to life than this?'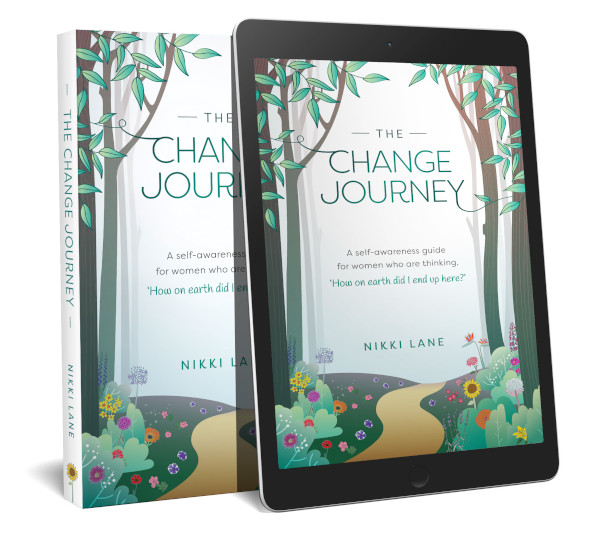 Are you feeling tired, stressed, like you're always juggling? Are you putting everyone and everything first?
In this enlightening and supportive book, Nikki Lane guides you through her ten stages of self-awareness that will show you how you can shift more easily into positive thinking when you find yourself feeling negative and how you can find joy now, regardless of what is going on in your life.
The Change Journey will help you discover:
Areas of your life that may be causing you stress and how you can change them
What you want in life; your goals and desires
Who you want to be, no matter where you've come from
How to be and feel in every moment of your life, regardless of the situation
Best of all, you'll learn tools and techniques so that these discoveries come from within, and your life will get easier because you will learn what brings you joy and start making decisions as such.
The Change Journey imparts all the tips and wisdom that Nikki discovered from her own Change Journey. These gems of stories and information are guided by forty-four characters (alter egos), who will reawaken qualities within you. These characters are powerful energetic beings supported by the symbolism of floriology (the language of flowers).
This is your life, your time, your chance for change. Are you ready to embark on your own personal Change Journey?
Scroll to the top and click the "buy now" button.
…
The book guides women through ten stages of self-awareness supporting them to ignite change in their lives to gain a more empowered relationship with themselves and live a happier life.
It is for women who:
– Have no idea who they are or what they want to do or be
– Are feeling like that have just gone through life doing what they "should" do
– Have no direction, goals or desires in life
– Have who put everyone else first
– Have who have no idea what makes them happy
It would be a great gift for older women aged 40+.
It is available on Amazon for International buyers: www.amazon.com/gp/product/B08RCY4R6J and in Australia via the website: www.thechangejourney.com.au
Ideas from Penny- Cloom Tech-https: www.wiringo.com -Head of Marketing
T0P1: Carnation
Red carnations represent love and care, while pink ones symbolize immortal maternal love. The difference from roses is that the love represented by carnations is relatively light and warm. It is suitable for describing family love.
TOP2: New clothes
Beautiful clothes have always been the favorite of female friends. Sending your mother a suitable and exquisite dress can regain her charm. But pay attention to the size. It is best to bring your mother to buy it.
TOP3: Accessories
Although your mother is getting older, her love of beauty has never diminished. Anyone who is well-dressed must be relaxed and happy with a young heart.
TOP4: Healthcare food
Mothers are reluctant to buy expensive healthcare products. They would rather save money or leave the healthcare products to their children. In turn, take care of her health.
TOP5: Beauty skincare products
As the age increases, the mother's skin will become sensitive and the horny skin will be very thin. Choose mild products that combat dark yellow, whiten skin, and remove freckles and wrinkles. We are unable to keep time from advancing, but we have the ability to reduce the marks time leaves them on their face.
TOP6: Do a day of housework
In addition to work every day, Mothers also need to take care of the daily life at home. Why not give her a breath on the annual Mother's Day. Feed her stomach and warm her heart with a delicious dinner.
TOP7: Companion
As the saying goes, the accompanying is the most sincere confession. Setting aside a whole day to accompany Mothers is the best gift.
TOP8: Take Mothers out to play
Talk to your mother with some thoughtful words to forget worries, and enjoy the beautiful and warm family time with your mother. Of course, don't forget to bring your camera and leave a few more pictures for your mother.
Who Am I?
Penny- Cloom Tech-https: www.wiringo.com -Head of Marketing
Amasu empowers health everyday naturally with ingredients that have been consumed for millennia now made accessible for modern health routines.
The Immunity line combines organic premium specialty coffee with botanical, herbal ingredients to supercharge health routines. Ingredients of astragalus, atractylodes and siler have been used for over 750 years to boost immune health. In large summer gatherings it is especially great to give everyone steady energy while offering immune protective benefits.
www.AmasuLife.com
Designed to Last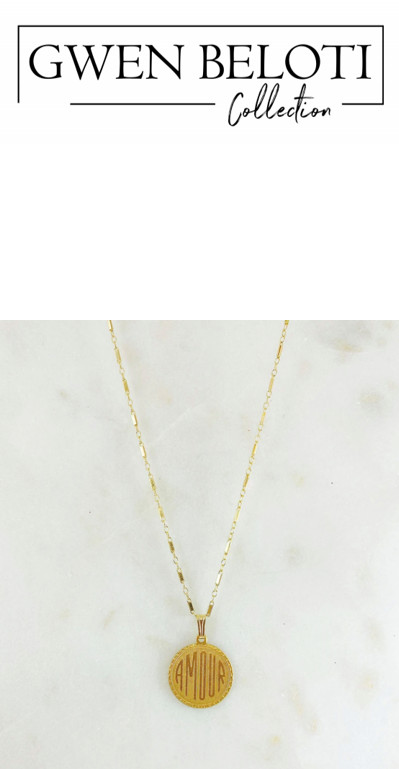 Looking for a gift that's as beautiful, elegant, and classic as the woman who raised you? Look no further, than Gwen Beloti Collections. Gwen offers a variety of everyday pieces for every occasion in mind and these golden keepsakes are guaranteed to show your appreciation. I've added some pictures below of her popular items for your review. I think your readers would be very interested in a trendy, affordable jewelry line that is not only woman-owned but also geared towards women of all sizes and ages.
Mi Amour Necklace $85
Flat Tube Boyfriend Hoops (small) $75
T Bar Cuff $105
More Styles
About Gwen Beloti Collection
A Brooklyn native and creative. Gwen has always loved fashion and all things stylish – clothes, jewels, shiny pens, cool notebooks, you name it. For the girl who loved fashion, shopping – for apparel in particular – wasn't always easy, as she had dealt with body image insecurities for much of her life. Before designing her own apparel line that would accommodate some of her concerns, Gwen relied heavily on accessories to make statements with her look. At a young age, her style was influenced a great deal by accessorizing. Gwen's experience as a long-time consumer first, and trained designer second – is the foundation of the collection today.
Ring Slings | Fastest Baby Carrier | Ethically Made by Working Moms
Give the gift of being hands-free! hope&plum ring slings are the perfect gift idea for any mother with young babies. Forget buckles or complicated wraps, ring slings offer an easier way to carry babies. Their ring slings are size inclusive, compact, and stylish. Every sling is made from soft, sustainable fabrics making them perfect for babies to snuggle up in. They also offer three different sizes to fit moms of all shapes and sizes.
www.hopeandplum.co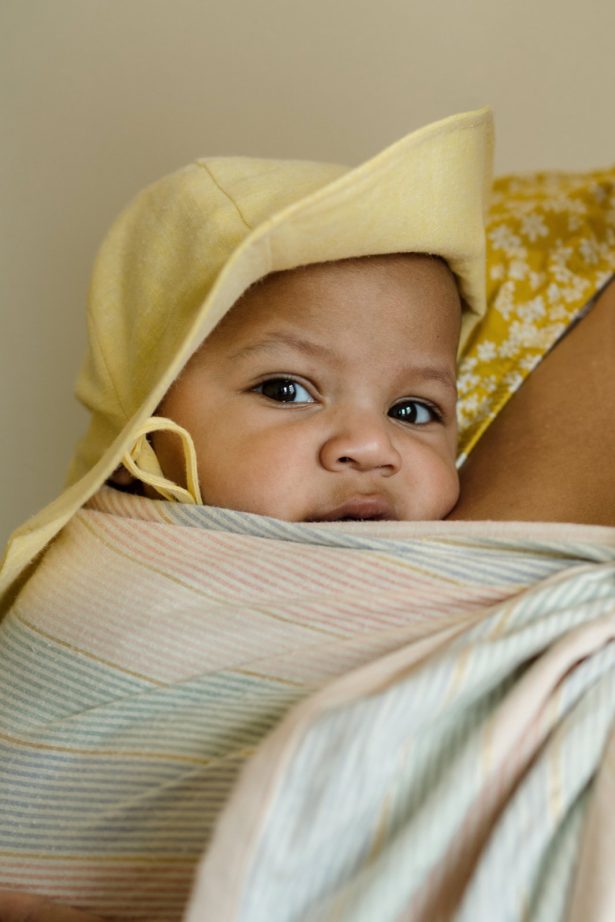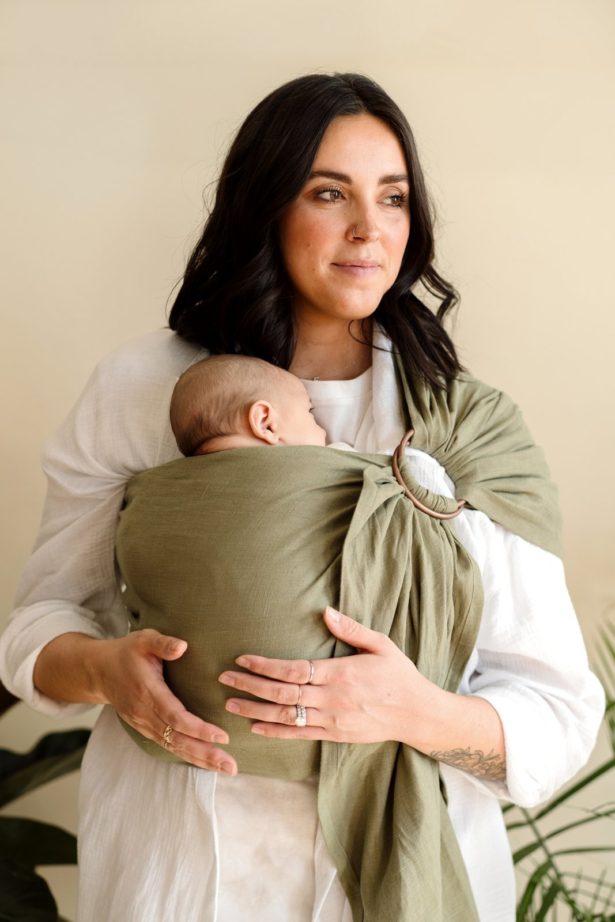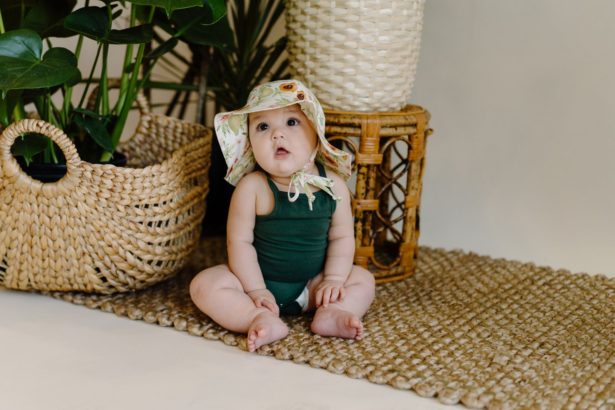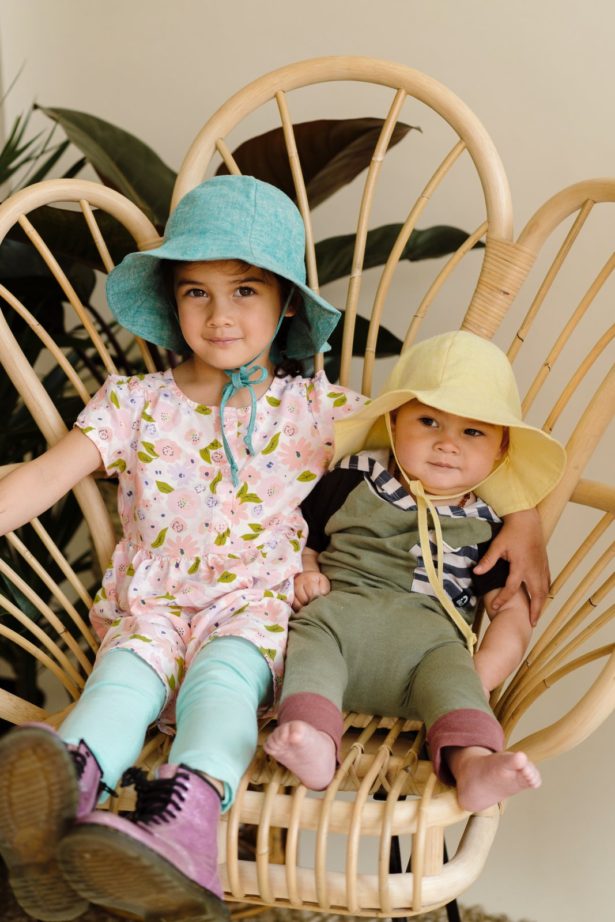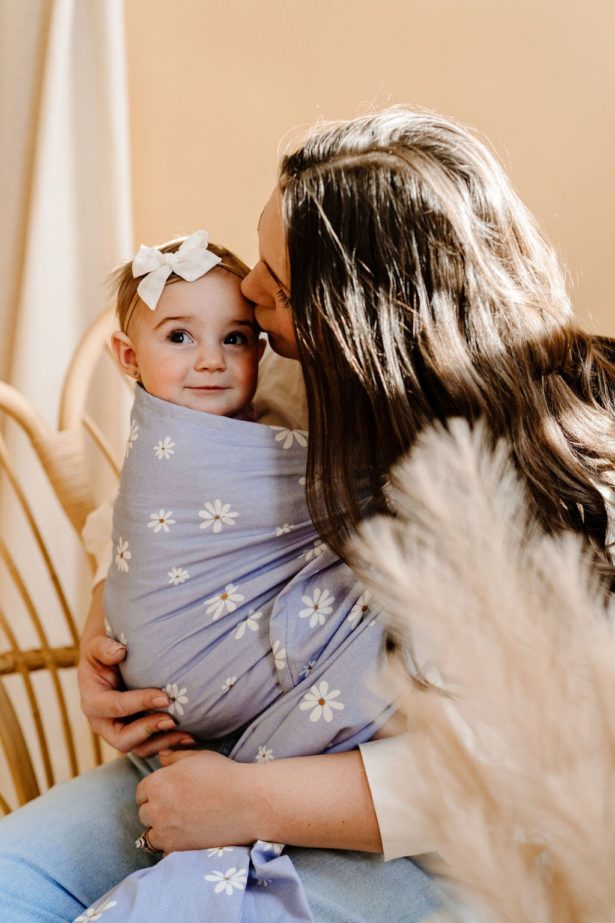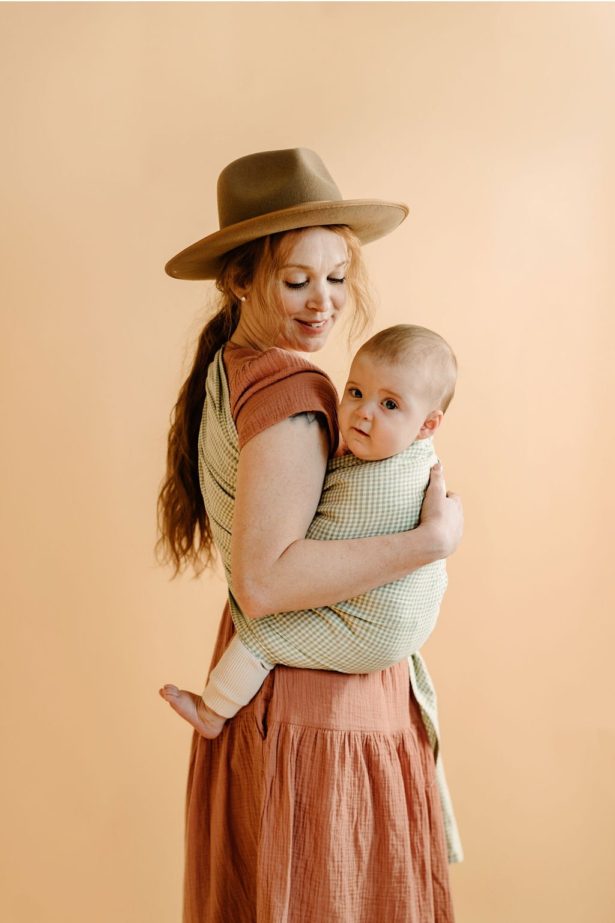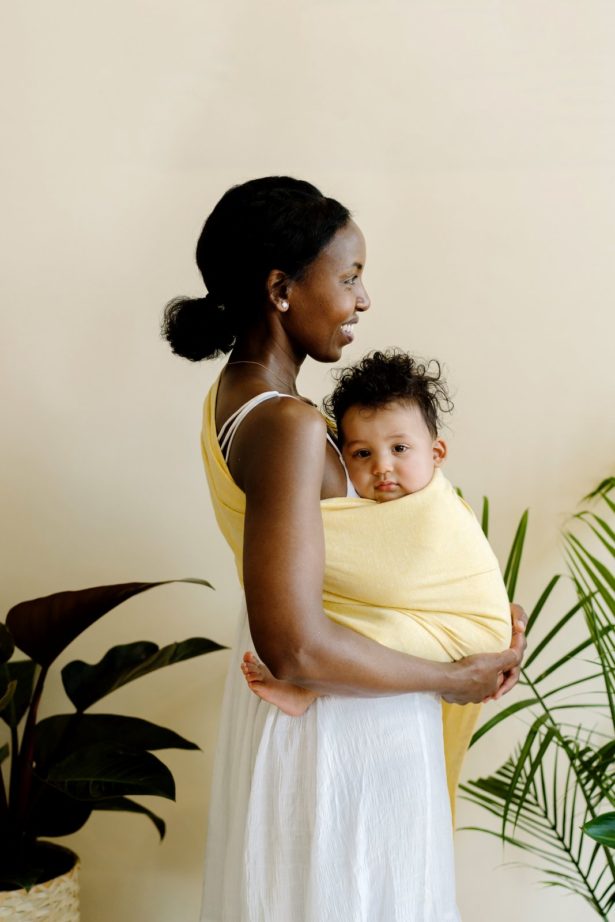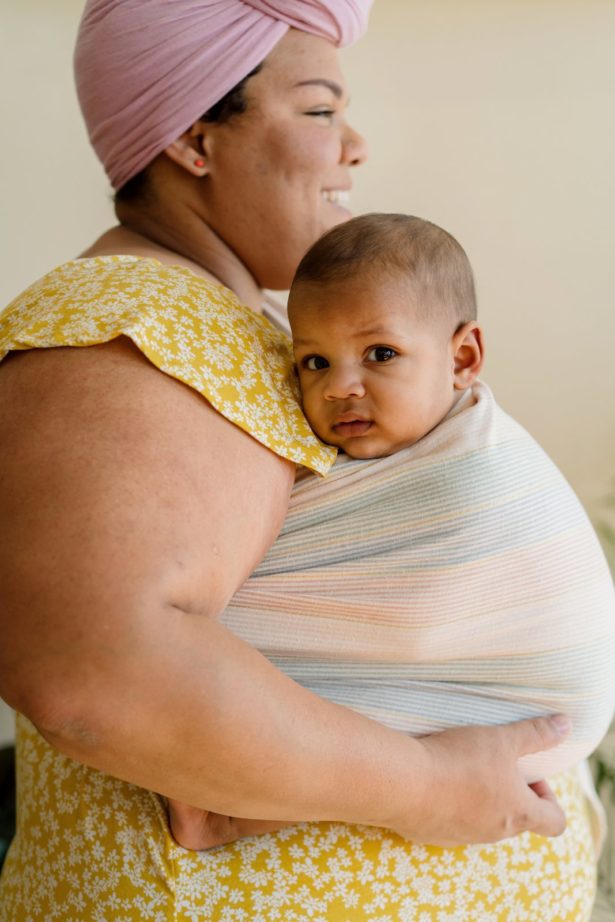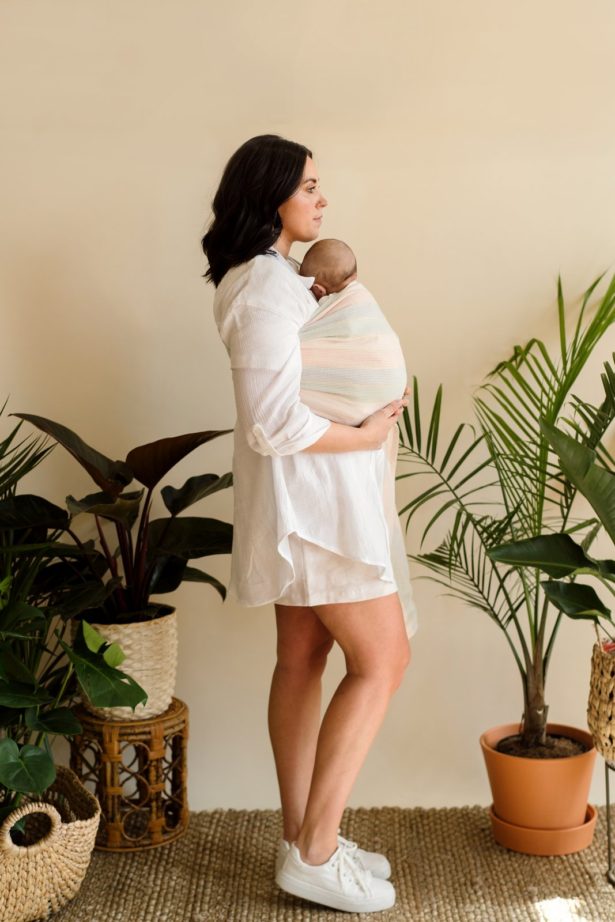 andreahippsdivorcecoach.com
Often overlooked in our Mother's Day celebrations are those mothers entering separation or divorce in their marriages. Mothering in those cases takes on new weight and new challenges. How we express our gratitude for those mothers and support them in their journey is vital, especially as they nurture their children through a huge transition.
My international bestselling book The Best Worst Time of Your Life: Four Practices to Get You Through the Pain of Divorce (amzn.to/39LTVC7) launches April 30th and is an excellent gift to both acknowledge the struggle of this season and offer loving support on the path. While their lives are falling apart and their emotions are running wild, these moms crave a way to feel more centered and less burdened. The four practices in this book will put them back in control of creating wholeness and healing for them and their kids before, during, and after divorce.
Media Bio:
Andrea Hipps, LBSW is a Certified Divorce Coach® (www.andreahippsdivorcecoach.com) who helps parents all along the divorce continuum resolve their divorce debris and create beautiful two-address families for their kids. She's the author of the international bestselling book The Best Worst Time of Your Life: Four Practices to Get You Through the Pain of Divorce which outlines the four practices you need to create wholeness and healing for you and your kids before, during, and after divorce. As a leading contributor to our nation's divorce recovery conversation, she's been featured on various television shows and podcasts discussing how we can do divorce better for the sake of ourselves and our families.
Gone are the days of gifting fragrances, lipsticks, or high-end jewelry as Covid-19 has taught the world the importance of prioritizing health. And what can be a perfect gift to show your love than a wellness gift for the woman who has taken care of your health for all these years?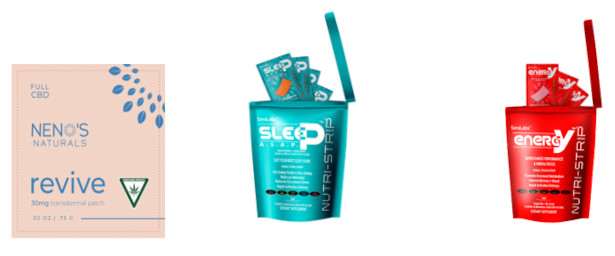 Every mom could use some revival, courtesy of Neno's Naturals Revive Transdermal Patch, which discretely delivers 30 mg of broad-spectrum CBD in each patch. The effects of the Neno's patch can be felt for up to 12 hours when worn continuously and is best used by applying to the most venous parts of your body, such as your inner wrist or the top of your foot. (First Image Shown Above)
What mother couldn't use more sleep? With Sleep A.S.A.P. by Sera Labs, it's never been easier. Sleep A.S.A.P. was developed as a drug-free sleep alternative for adults that suffer from a wide range of common sleep disturbances. Each easy-to-take strip combines Melatonin, GABA, Vitamin B6, and L-Theanine for a matrix of powerful, fast-acting, sleep-promoting ingredients to encourage deep, restful sleep and a rejuvenated awakening. Sleep A.S.A.P. (Here) – $39.99 for 30 Strips. (Second Image Shown Above)
Mothers really give their all, but some days it just doesn't feel like there's enough energy to get it all done. EnergY by Sera Labs is easy to keep in a bag to take on the go with no water. It harnesses the power of Vitamin B12, caffeine, L-theanine to provide a great tasting, sugar-free, zero-calorie, and convenient. It is a healthy alternative to coffee and sugary energy drinks but without the annoying jitters. Nutri-Strips: EnergY (Here) – $39.99 for 30 Strips. (Third Image Shown Above)
For the artsy moms who love music, Paint and Sip LIVE is celebrating Mother's Day with parties all day.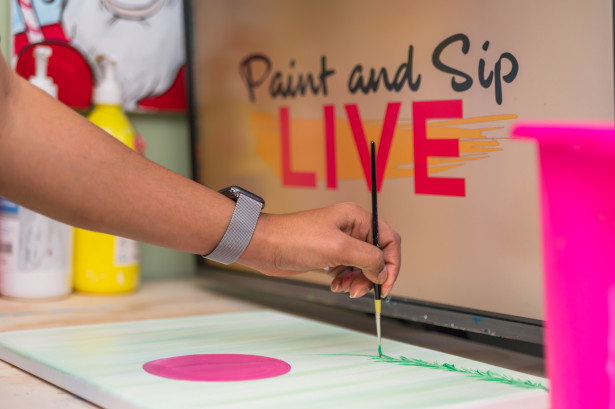 On May 9, 2021, moms can join any of four virtual painting parties: at 12 pm, 3 pm, 6 pm, or 8 pm EST. Each party is two hours and led by a live professional painting instructor who will guide participants step-by-step in creating their beautiful portrait. A live DJ sets the mood with a curated playlist that will get mom's hips moving. Paint and Sip LIVE's instructors and DJs love to engage and socialize with partiers, elevating the atmosphere and cultivating a truly fun experience. Painting kits are mailed nationwide directly to each participant's home, making it an easy Mother's Day gift to give and receive. Canvas, brushes, and paint are all included in the kit. The class alone costs $20. The class plus painting kit costs $40. Spots at any of the May 9 Mother's Day parties can be purchased at PaintAndSipLIVE.com/events.
Visit A Netherlands Tulips Farm This Mother's Day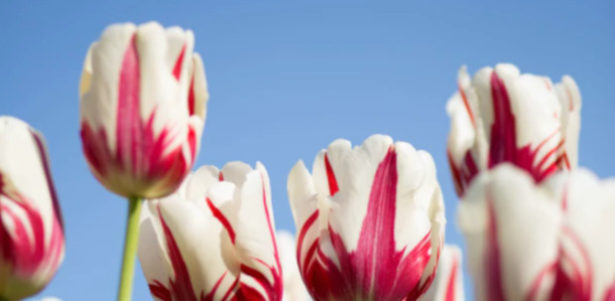 We all love flowers. Their bright, cheerful colors, intoxicating scent, and ability to conjure memories of prior special occasions – flowers make everything better. Pair flowers with world travel and better just became best! This is simply the BEST gift to give your mother, wife, and daughter for Mother's Day.
Here's how it works; you have Tulips delivered from your favorite florist, then Discover Live takes you on a live, virtual trip to a Netherlands Tulip farm to experience what 1.5 million visitors will see during this amazing period in spring.
Discover Live will put you in the heart of this literal sea of flowers through a private, one-hour, live virtual tour. Your mother (wife …) will have the opportunity to see over 800 different variations of more than 7 million tulips in bloom. Our expert tour guides will answer every question she has about this magnificent sight or just treat her to an hour of endless beauty as they walk amongst the fields learning about the history and significance of the Dutch tulips. It will be a feast for her eyes and for any other lucky ones who join her on the tour.
This will be a gift that is remembered and cherished. Simply request a booking or purchase a Gift Certificate(s) here.
Discover Live is the expert on live, virtual travel. Since 2018, we have been virtually transporting families, friends, students, and all travel lovers, to amazing places around the world. We provide meaningful opportunities to connect with the world at large, with the ones who matter most. Our live, and personalized tours start at $199.
Click here for a recent Discover Live Featured Story to see how we provide both connections to family and friends, and meaningful travel experiences.
Dance Lessons for Mother's Day – Why it's an ideal gift
destinedance.com.au
Are you running out of ideas for mother's day gifts? Dance lessons are an ideal lesson. Here's why and how to do it right.
People benefit more from experiences than things
The days of buying things are not what they were. Most of us have what we already need – plus more. What humans crave now is new experiences and opportunities to grow. If your mother has not learned to dance, then you have just found an ideal gift.
Pretty much all women want to learn to dance
From Dirty Dancing, to Shall We Dance to Strictly Ballroom, movies focused on dance have more women watching them than men. Why? Women just love dance. You can try working out why for an age or you can just use this information to buy the ideal gift.
It could lead to an ideal pastime
There is a lot to learn in dance – from technique to styles. If your mother takes to the lessons and keeps on going with them after, then you have bought more than an experience. You have introduced her to a new hobby. That's a timeless gift.
The health benefits are many
There is value in being active. However, dance also improves mental fitness, increases social connectivity and is ideal for general wellness. If your mother needs to work on a few aspects of her health, and needs a fun way to it, then dance is ideal.
Buy a set of lessons
Don't buy just one lesson. It might be a fun experience, but she will not get any permanent benefit from it. Buy a set (at least 5) so she can so she can get a proper experience. You might need to put in with some siblings, but it's worth it.
If you're going to buy couple's lessons, then make sure Dad is in on it
If your father is 100% serious about learning to dance with your mum, then that's great. Otherwise, don't bother with him. Your mum will be better off just having lessons with a male instructor. Get Dad to put in for the lessons as well.
Find a studio that is ideal
You want a studio that is easy to get to, open at the right hours and also offers a mix of styles along with both private and group lessons (group lessons should be complimentary with private lessons). That way your mother can find the style she likes, get to as many lessons as possible and meet more people. That will all add to making it a great experience.
Finally, give her time
You might find you need to allow her time to go to class. This could be a few hours a week. Be ready for this – otherwise there was no point in buying the lessons if she can't attend them.
"It may seem a bit wacky (and morbid), but particularly with the backdrop of the pandemic, there has been more interest in burial plots, pre-planned funeral arrangements, and aftercare planning as gifts this Mother's Day. In 2021, the average burial costs $3,008 with cremation not far behind at $1,945.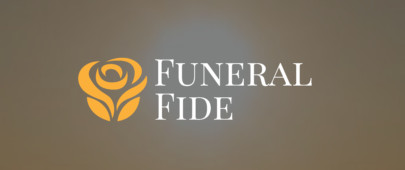 "With the prices we are seeing, pre-paid and pre-planned funeral arrangements are both financially prudent and a super thoughtful gift this Mother's Day," says FuneralFide contributing Funeral Director Kennedy Brian.
FuneralFide expects demand for funeral planning services this Mother's Day tto be double what it has been in past years. "Given how expensive funerals have gotten and how overworked funeral homes are, children of elderly parents, in particular, are planning well in advance," adds FuneralFide founder Evan Waters.
Roku Gin: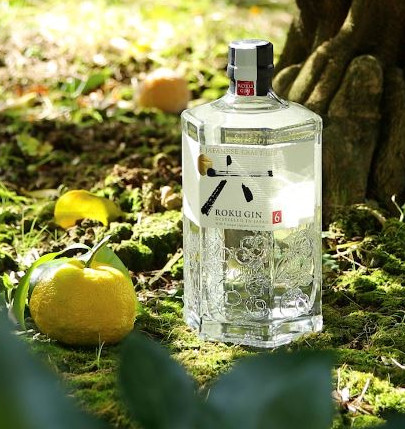 There's no better way to celebrate our queens than with Japans distinctive spirit- Roku Gin! Uniquely bottled in a hexagonal glass vessel, Roku incorporates six traditional, seasonal botanicals that help shape the flavour profiles. This year, Mum is guaranteed to celebrate the "leaf season" with Roku's Autumn highball cocktail filled with fresh ginger and a dash of lemon – which is also perfect for fighting colds and flu's.
Jim Beam:
With the bourbon market continuously booming, Jim Beam Straight Kentucky Bourbon has been surviving for over 225 years and still remains the world's number one selling bourbon. Created in 1788, the bourbon contains 51% corn and uses new charred oak barrels providing the vanilla and woody flavour to the drink.
Bags of Bites:
Made with only the finest ingredients, Bags of Bites has launched their Naturally Loaded range. All products of the new range are wheat, nut, and gluten free with no added sugar. To top that off, the range is 100% vegan and banting friendly. These are not only healthy lunch box options for moms to treat their kids, but it's also a healthier alternative for conscious consumers
Crocs:
Global leader in innovative casual footwear, Crocs, Inc. (NASDAQ: CROX) just launched its all-new Tie-Dye and Marble Collections with a range of customised Jibbitz Charms that are each completely unique – just like their fans! The marble effect provides a fresh new look for Crocs' clog and the Tie – Dye collection is a direct result of the 'Come As You Are' brand ethos which the brand holds.
Bowerbird Jewels – for jewellery and fashion lovers
bowerbirdjewels.com.au/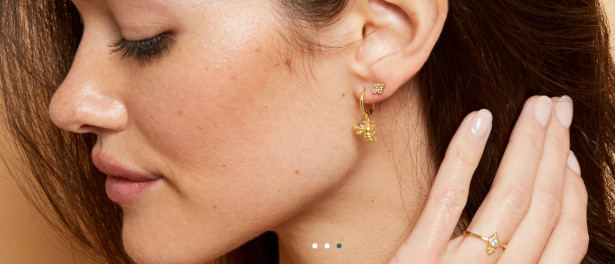 Bowerbird Jewels is modern, but with a nod to traditional influences and made from precious metals. Trend driven, sentimental pieces, mementoes that mark occasions and experiences in the wearer's life. Jewels that are valued not only for their physical worth but more importantly, the meaning with which they were given or bought but the feelings and memories they evoke when worn.
Tammy Hembrow – for fitness lovers
Workout essentials to build strength and tone no matter what your goal is. Tammy launched her personal brand on Instagram before the birth of her first son Wolf in 2015. Dedicated to a lifestyle that allowed her body to look and feel its absolute best, Tammy has spent the last few years perfecting her workout techniques and nutrition programs, working through two pregnancies along the way. She now has a full range of health and fitness products to cater to any fitness lover!
tammyhembrow.org/pages/shop
FurTastic Friends by Bocchetta Plush Toys… wonderful substitute emotional support animals… beautiful gifts for that very special loved one… bocchettaplushtoys.com
Unique, quality, lifelike, machine-washable plush toy stuffed animal companions, designed in-house since 1948 providing comfort as substitute emotional support animals. Beautiful Australian souvenirs, corporate gifts & momentos for pets that have passed…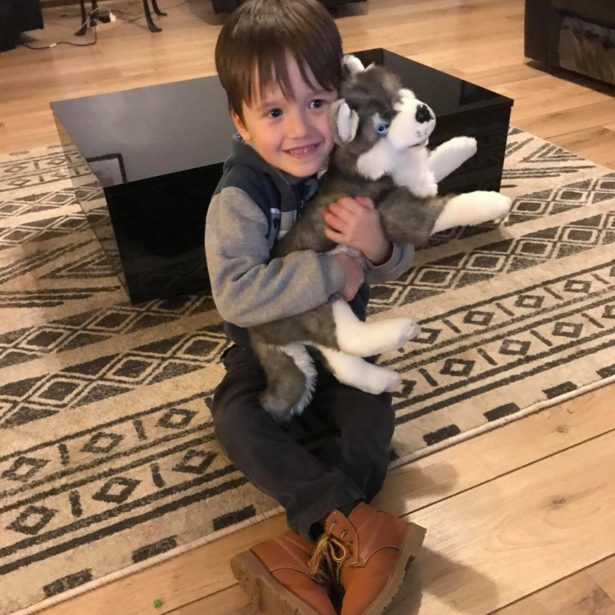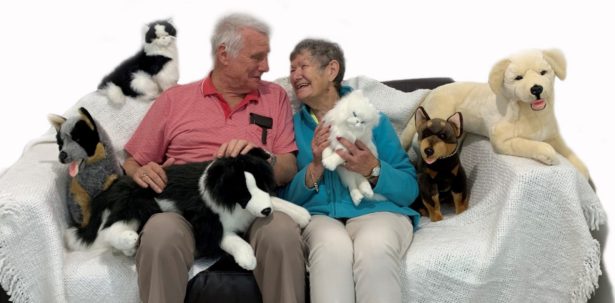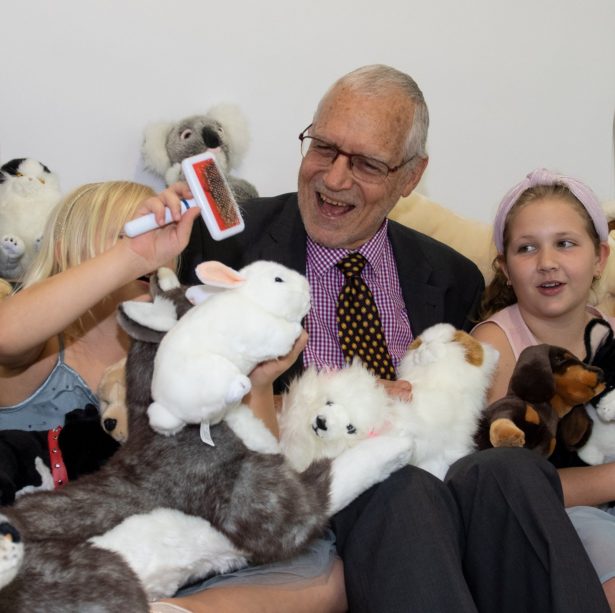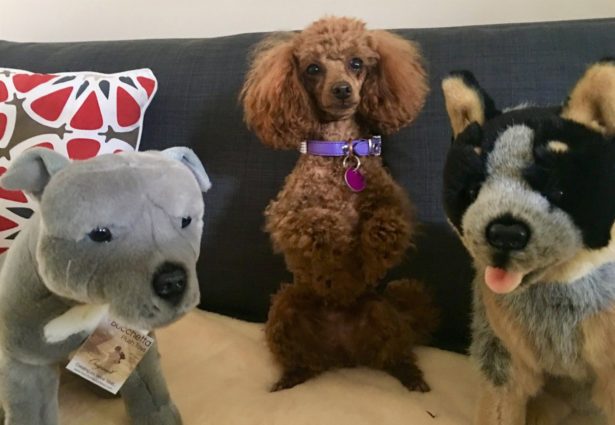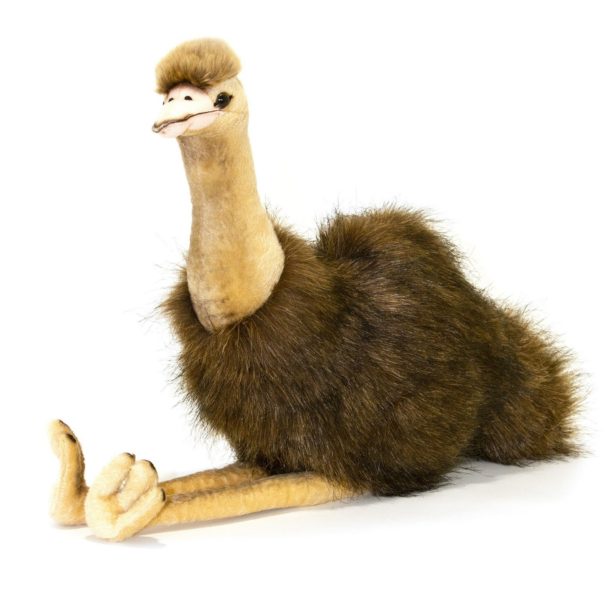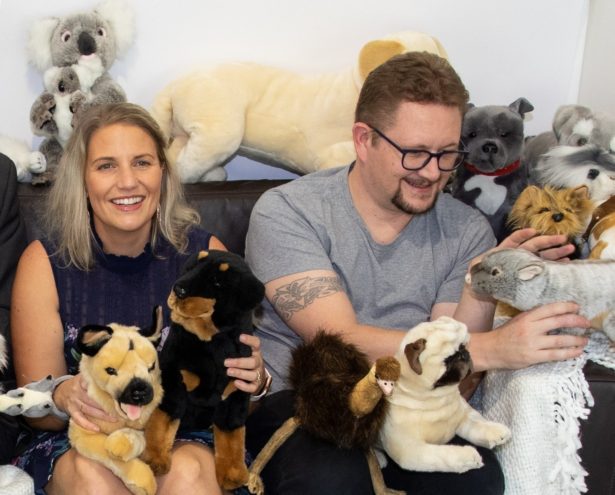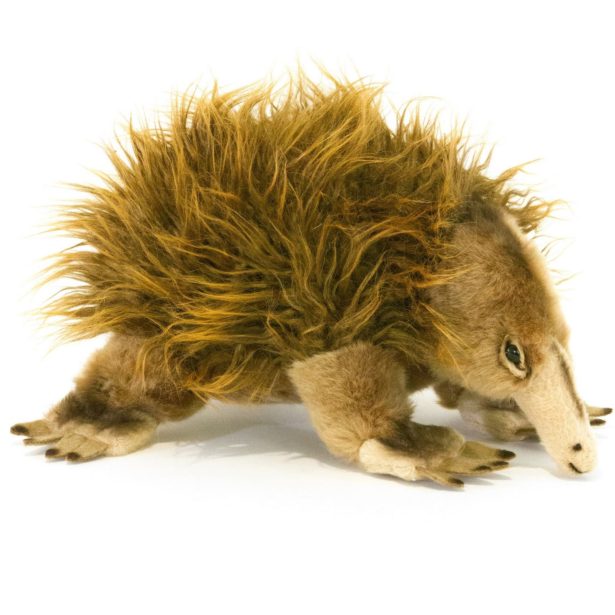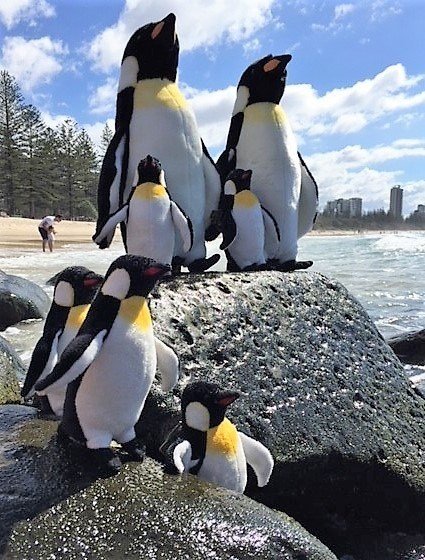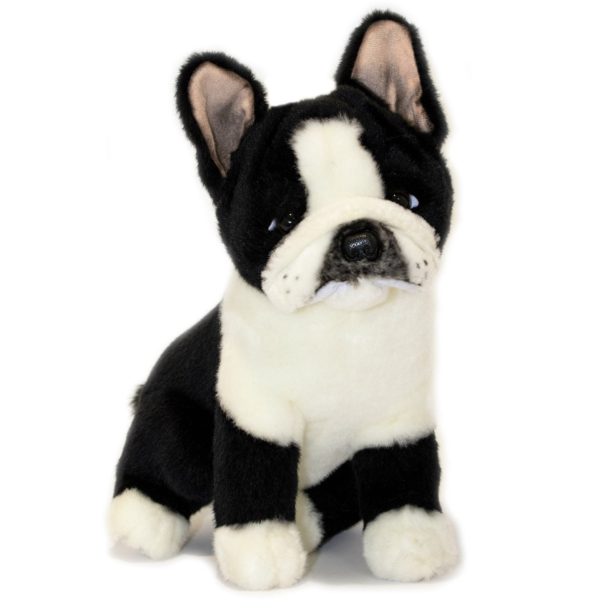 Awesome gift for family reunions and holidays, decorating your home, weddings and housewarming parties. Coozyhome – Chip and dip Serving Set – Premium Bamboo Food Tray (On Amazon)
See more and buy at :- https://www.amazon.com/Coozyhome-Serving-Appetizer-Perfect-reunions/dp/B08N59LCVC
Are you looking for the perfect gift to match perfectly your kitchen and holidays? I got you, This bamboo serving tray can help people looking for a nice housewarming gift for their family and friends for a new home, is a perfect gift for special occasions when you spend time with your family and create good memories that will last forever, is the perfect decoration, it is also a very useful product, you can use to make look clean and organized your home, and parties if you like those. you can put your kitchen jars such as salt shaker, pepper shaker on it. you can enjoy your football day and super bowl night with your favorite snacks and food. and the most important thing is to make sure your home looks organized with a piece of beautiful and useful decor and of course to make sure you spend the best quality times with your loved ones.
size: 10 x 10 x 0.6 inches
weight:14 ounces
Coozyhome – Chip and dip Serving Set – Premium Bamboo Food Tray -Round Serving Tray Home Decor -Appetizer Server for, Veggies, Snacks and More -Perfect for Event use or as Gift for Family reunions
Visit the Coozyhome Store
MULTIUSE TRAY: You can use the serving tray in multiples events such as parties, picnics, reunions and more. It is divided into four sections along with a round center for ease of use which makes it perfect for multiple snacks like veggies, nachos, tacos, hummus, sauces and other appetizers. It could also be a perfect fit in your living room as a piece of decor.
UNIQUELY MADE: Our 10" diameter serving tray is made of high quality of organic bamboo, washable, Sustainable, Eco-friendly and Durable. Also it could work as piece of art in your home.
GIFTABLE: You could use it as an incredible gift for those who love food, parties and reunions, you could also gift it as an organizer to makes feel their home cozier, or as decoration in the kitchen or dining room!
PARTY ADDITION: Our original bamboo serving tray make every occasion feels unique, is easy to use and serve with it. It is perfect for outdoor and indoor activities and make any activity look organized. Use it when you go camping, picnic, and parties, also it will do an excellent match and job in your home.
MEASUREMENTS: Our serving platter is 10" diameter and 0.6" thick.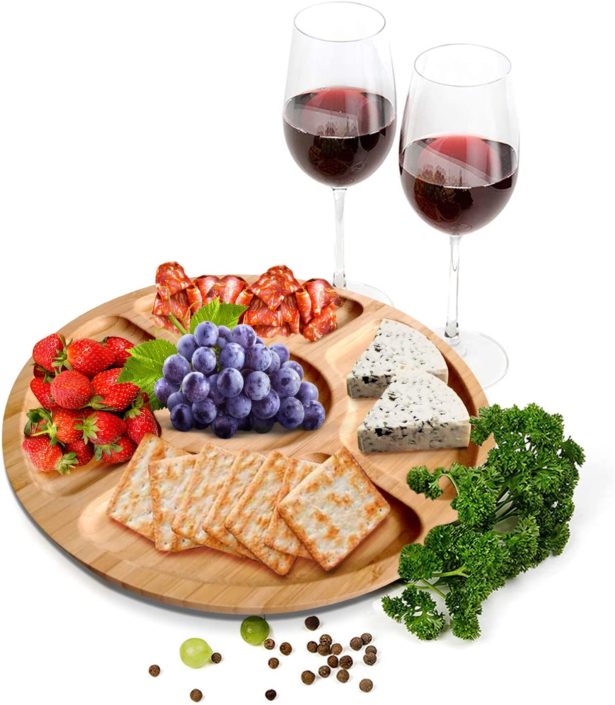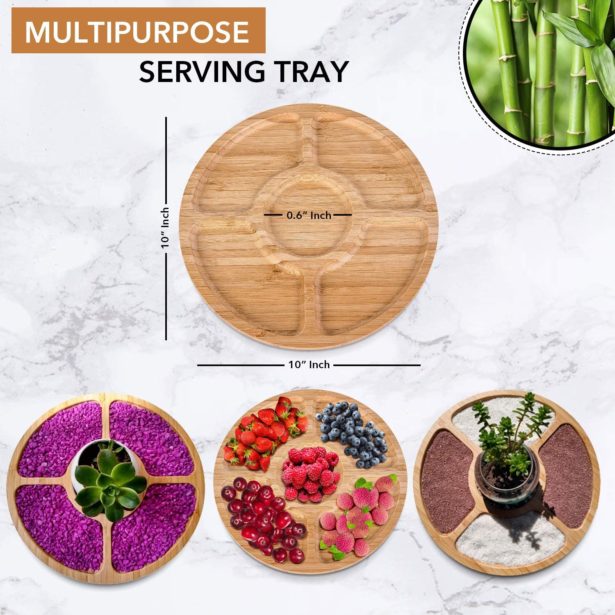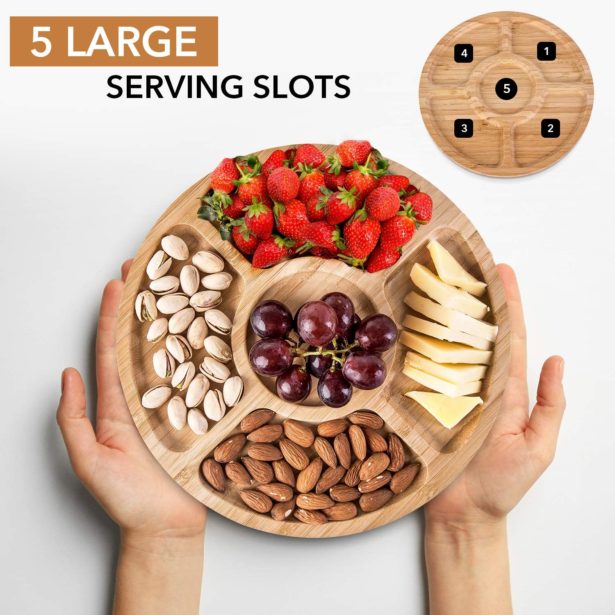 Solo Female Travelers
learning.solofemaletravelers.club/courses/empowerful

Mothers have borne the brunt of the pandemic, from having to home school their children to having to care for them and their families without help on top of working from home. For this reason, we have seen a surge in solo travel interest particularly among our mothers in our community who crave some Me-time and want to get away on their own. But of course, they worry about their safety.
This online, always-on course includes 40 sessions delivered by 40+ experts on everything from self-defense to road trip safety, sexual wellbeing on the road, online dating, safety in the wild, managing fear, anxiety and guilt before and during a trip, and more and it is the best tools for them to be prepared and ready to take their first solo trip.
Our speakers are all prominent personalities in their field, from Forbes 30 under 30, to The Queen's award recipients, reality TV show personalities, doctors and long term advocates. They have taught at US Army facilities, at women's shelters, at universities and at conferences all around the world.
Why a course on safety and wellness?
We launched our online course to address the number one concern women have when traveling solo: their safety. Our Dec 2020 survey on Solo Female Travel Trends collected 5,000 responses and is the largest most in-depth research ever conducted. Our findings revealed that 73% of women worry about their safety when traveling solo. Even experienced women who have traveled solo more than 10 times still worry about their safety in 64% of the cases.
About Solo Female Travelers
We are on a mission to empower 10,000 women to travel the world solo, safely and on their own terms and Empowerful provides them the tools to do that.
Why not give Mom a unique present that will make her laugh, smile and feel like she's getting her sexy back (something she probably secretly wants) all in the privacy of her own home?

Crystal Cuvée's On Demand Burlesque Basics class is sure to bring some giggles while giving her a great core workout and flexibility without going to the gym. This is NOT a zoom class where if you don't catch on quickly you just get lost. This can be stopped, started, and even paused to grab a drink if you are doing it for a Girls Night activity!You learn real dance steps and a whole routine, plus finally find out just what to DO with that feather boa! I would be happy to give you free access to try it out, and arrange for a special discount link for your readers. For more info: crystalcuveeburlesque.podia.com/
Perfect gift for Mom! Self Care Bag/Mental Health First Aid Kit
With the pandemic, mental health issues are at an all time high.
Just like every facility has a physical first aid kit on hand; everyone should have access to mental health coping tools. This kit is perfect for all humans!
We created the first Mental Health First Aid Kit with tools to ease stress, anxiety and sensory overload. The kit is portable, lightweight, and a great gift for loved ones. Kits are a great way to normalize mental health and start the conversation if someone may be struggling. Psychologist tested, recommended, and endorsed! Kit video
For more go to MHGN.org Female owned, called to action after losing a loved one to suicide.
Telesomm connects wine lovers with sommeliers for custom wine experiences – an online wine tasting, a wine class, or a custom consultation for food and wine pairing, menu planning, or personal wine shopping.
Mom's in the US, South Africa, and Australia can connect with loved ones around the globe for a custom wine event – gift cards available!
telesomm.app
This Mother's Day (and until May 22), Clearloop is offering the chance for individuals who want to give back to Mother Earth by putting their name on their own solar panel and helping us clean up the grid at our first solar farm.
clearloop.us/

While flowers may fade, for just $153, you can buy a solar panel in the name of your mom, grandma, or anyone who's been in your corner and make a permanent impact to help us replace fossil fuels and make carbon a relic of the past.
Folks who are interested in reclaiming their carbon footprint or that of a loved one can buy their own solar panel [clearloop.us/TN-jackson]using this link or choose whatever number of watts of solar power they're willing to buy to help us reach 1 million watts at our solar farm. The first 50 people to reclaim their carbon footprint will receive a Clearloop time capsule as a thank you for helping us make carbon a relic of the past.
Want to receive your own time capsule to check out what Clearloop has to offer and learn more about how individuals can put their name on their own solar panel and help clean up the grid in the United States?
: Mothers Day
pixiewing.com
A number of products which you might like to consider. Here are some bestsellers: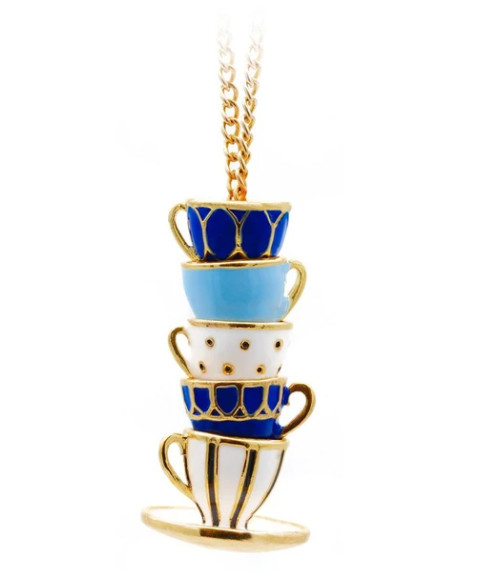 Our bestseller, the adorable High Tea Necklace – another delightfully cute piece. Perfect for moms who enjoy a cup of good ole' English Breakfast tea.
pixiewing.com/products/high-tea-necklace
Or perhaps our unique, quirky Ariel's Swing Pendant. A super-cute bunny necklace made from sterling silver with gold accents:
pixiewing.com/products/iolanthe-ariels-swing
For those moms who love nature, our Whale Necklace has proven to be a bestseller. Sterling silver with gold accents, 10% of profits are donated to Save the Whales™
pixiewing.com/products/iolanthe-whale-necklace
One of our more modern best sellers, the Cannes Circular Earrings, made from sterling silver with ethically sourced natural zircon.
pixiewing.com/collections/all/products/cannes-circular-earrings-sterling-silver
A timeless design, based on the 1930s design movement, our Art Deco Studs continue to offer a simple, elegant option.
pixiewing.com/collections/all/products/art-deco-studs
Our full range can be browsed here:
pixiewing.com/collections/all

Lee London (www.LeeLondon.com). Webcam Covers… supporting your privacy…
What makes this product so special?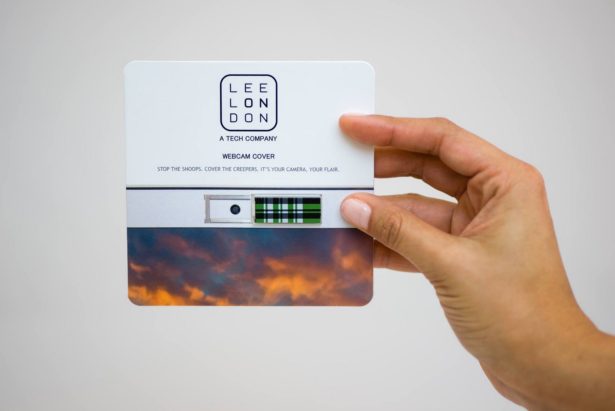 • Covers slide back-and-forth for the user with ease on over 95% of laptops and personal
tablets sold in the US (MacBook Air, Dell Inspiron, MacBook Pro, to name a few)
• Ultra-thin, 95% of laptops sold in the US close with ease
• Product separates from the "base" and interchanges with supplementary designs/covers; allows customers to purchase 1 full unit (base & cover as pictured) and/or additional covers (patented technology)
• Webcam Covers are made of stainless steel; a hard quality metal
• Lee London empower their customers with resources to help them become more tech savvy
• Annually, Lee London give a portion of our profits to 4 charitable organizations (see their Give Back page on their website for more info)
• Sold at Nordstroms
• 100% female owned and operated
~Safe, stylish, and supporting women!
"We Humanize Tech. Our products aspire to empower you to use technology in the way you want. They are designed to give you more control, to make your life easier, and to express yourself through designs that are compelling, playful and at times, even witty."