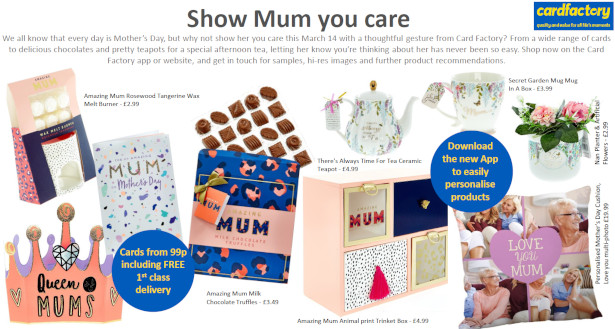 Cutch Candles bring comfort and company this Mother's Day.
New Cheshire-based candle company Cutch has launched a range of natural soy wax, hand poured, luxury scented candles, which ooze sophistication, style, and visual punch.
Cutch's products are blended with essential oils and fragrances that wrap around the senses. Named after the Welsh term 'Cwtch', meaning an embrace of empathy and reassurance, Cutch candles create a sense of wellbeing and relaxation, whilst delivering a sensory embrace.
Cutch was born in June 2020 when the simple, heartening act of a consoling hug had disappeared overnight. Wanting to send that warmth and comfort during a time when you couldn't wrap your arms around your loved-ones, Covid-entrepreneurs Fiona Crownshaw and Sarah Dickinson started working on their new, home fragrance range.
The candles are themed around key relationships in life. Created in small, hand-poured batches with no variances in scent or throw, the products use lavender, citrus and herb- based oils sourced from ethical suppliers, alongside nuanced and elegant blends of more exotic oils to give a distinctive edge. The hand illustrated packaging is recyclable, and the Cutch team fragrance the box alongside providing branded wrapping and gift tags with every order, to make customers feel embraced from the very moment they open their delivery
Best Mother's Day gifts to lift her spirits
Delivered to your door from Thedrinksbasket.com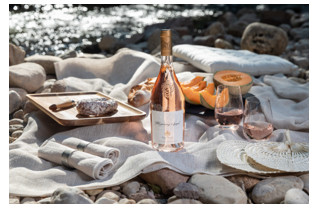 It's that time of year where we celebrate all things wonderful about our mums especially after the past year we've had. With the current lockdown restrictions a pampering day is out of the question. So, what kind of gift do you get for the Wonder Woman you (or your kids) call Mum? Whether she's into Gin, Prosecco, Champagne or perhaps something non-alcoholic, save yourself some stress and get it delivered to her door, anywhere in the UK.
Be the perfect angel: Whisper Angel Rosé £18.99
This Mother's Day, she'll hear nothing but the whispering of her little angels while she enjoys her Whispering Angel Rosé. Clever word play aside, Whisper Angel Rosé is cram-packed with fruity flavours, reasonably priced, and the perfect shade of pink for a Spring celebration like Mother's Day. Get her rosé all Mother's Day, she deserves it.
For the "non-alcholic" mum: Seedlip £19.99
The world's first distilled non-alcoholic spirit, Seedlip is the perfect alternative for those not drinking and for those looking to gift mum something unique. Seedlip is available in three individual and complex blends including Spice 94, Garden 108 and Grove 42. The non-alcoholic spirit is a welcome alternative to boozier tipples and is the perfect accompaniment to tonics and sodas or swirled through cocktails in highball glasses.
And if you're planning a Mother's day picnic, why not try "Seedlip on the Go" with a premixed alcohol-free G&T tonic. The range consists of 3 different flavours; Seedlip Grove 42 with Lemongrass Tonic, Seedlip Spice 94 with Grapefruit Tonic, and Seedlip Garden 108 with Cucumber Tonic.
Showing she's worth the effort: Lanson Rose Champagne £34.99
If you really want to show your mum just how much she means to you- one sip of Lanson Rose Champagne will do that. This fruity bottle of bubbly is an absolute treat, pretty pale pink with a rose aroma and fresh finish, it's perfect to sip and relax.
The name says it all: MOM GIN £23.99
Name a more suitably named gin for Mother's Day, we'll wait… It has your mum's name written all over it. Not only that, but it's also delicious, infused with strawberries and exotic botanical ingredients, a premium pink gin that's (and we cannot stress this enough) designed for your mum.
Bake it with Baileys
Baileys Irish Cream Liqueur £19.99
A favourite for Mother's day – this classic Irish cream Liqueur is a perfect addition to any hot drink, make several classic cocktails or why not treat her to a delicious Bailey's filled dessert?
Bailey's chocolate mousse recipe
Melt 1 cup of chopped dark chocolate, allow to cool slightly then beat in the egg yolks of 2 medium eggs and 1 tsp of butter. Lightly whip 1 cup of double cream and 7oz of Baileys. Then fold half into the chocolate mix. Whisk the egg whites until just stiff, now fold with the chocolate mixture. Add pieces of chocolate until it melts. Spoon half the chocolate mousse into four glasses, followed by some chocolate shavings and then half the cream. Repeat the layers and top with the remaining chocolate shavings. Put it in the fridge for three hours. No picking! (well, maybe just a bit…) Serve with a flourish – to some impressed oohs and ahs.
TheDrinksBasket is a specialist online drinks store providing a smooth path to finding the perfect bottle, whether you want to celebrate an event, treat a loved one or keep your own drinks cabinet well-stocked. With an extensive selection of wines, beers, vodkas, rums, whiskies and more, TheDrinksBasket has bottles from around the world.
For more information or images please contact: Sheillee at TheDrinksBasket
thedrinksbasket.com
Online Vegan Makeup & Skincare Boutique selling to customers world wide.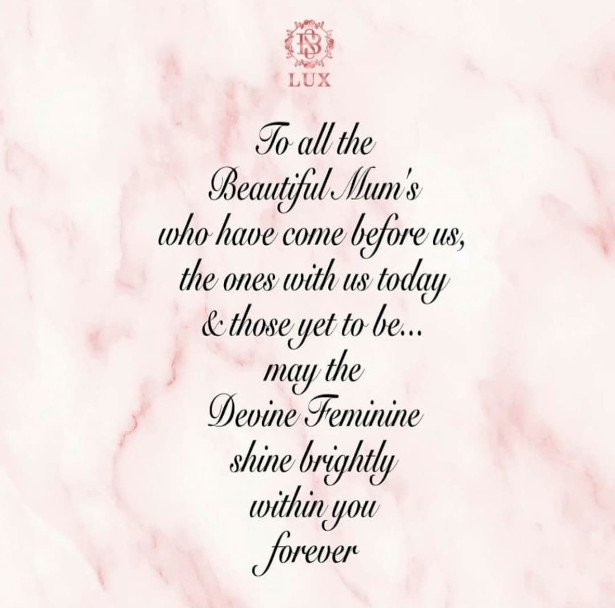 This Mothers day we recognise that many of us will not be able to visit our mums personally. For this reason they are offering their customers the ability to send a Personalised Message on quality card with Free Gift wrapping and a Complimentary Gift.
They have a wide selection of luxurious and premium quality products to choose from at: www.sb-lux.com
You will be particularly interested in their Skincare, Jaderoller & Special Gifts sections.
• BRITA Style Filter Jug
• A Jug which filters tap water and fits in your fridge for ready to serve great tasting water – are a classy addition to any home to help you cut down on bottled water.
Great for mums that love hosting: pop on the table for everyone to enjoy – True hostess with the mostest vibes.

• BRITA Active Filter Bottles
• Very popular thanks to lockdown exercising. The built-in filter ensures great tasting water wherever you fill up and has a easy to hold handle and lid that doubles as a cup.
If your mum is into their fitness then this reusable bottle is a great gift with a built-in filter to make it stand out from the rest.
The Soak & Sleep Lustrously Warm bundle consists of one set of Mulberry Silk Housewife Pillowcases, one Mulberry Silk Eyemask and a pair of Pure Cashmere Bed Socks, making for a wonderfully luxurious gift every mother is deserving of.
Mother's Days calls for only the finest of things, and this bundle contains two of them, silk and cashmere! Whilst silk boasts a number of natural benefits, many of which pay special attention to your hair and skin, cashmere is the epitome of comfort – what more could you want?
www.soakandsleep.com/lustrously-warm-bundle.html
Born from a mission to become a leading brand for plastic free every day's essentials, earthbits.com aims to make sustainable living and eco-friendly products accessible to as many people as possible.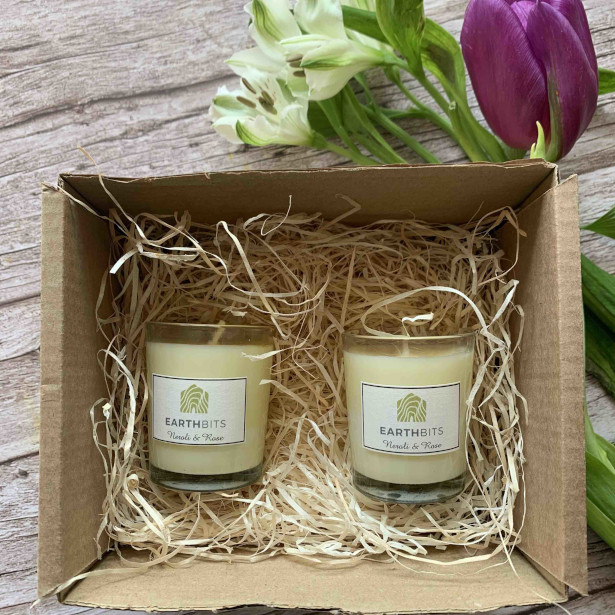 The site stocks products with packaging that is completely plastic free and recyclable. Collections include health and beauty, homewares, babies and mamas and travel items and they have some great gift sets perfect for Mother's Day. These include a scented handmade vegan candle gift set – These candles are made using plant-based natural Soya Wax blended with pure therapeutic grade essential oils, which give them a wonderfully relaxing aroma – vegan candle gift set £15.95.
Or try the set of 3 bath balls in a rustic-looking brown box and eco-friendly wool paper. Vegan bath bomb gift set £11.45 are 100% cruelty free. These bath balls are made with exclusively plant-based ingredients, fully biodegradable glitter, natural flowers and colours.
If you are looking for natural skincare gift sets then try the face and body butter gift set £18.85. Each of these lovely gift sets are designed to cleanse and moisturise the skin with 2 simple steps. Gentle face scrubbing with vegan grains for face, and a wonderfully smooth and soft vegan body butter
All are wrapped and packed in a eco-friendly brown recyclable box with raffia wood wool.
www.earthbits.com
BASE Compression:
Sparked by a desire to create a powerful brand with amplified impact, BASE Compression, founded in Australia in 2019, is an authentic compression wear brand crafted with a conscience.
In particular, BASE Compression's new L.A.B. Recovery Tights and compression socks would make the perfect gift for mothers and grandmothers this Mother's Day. Not only is compression wear super comfortable, it also assists with the following:
– Reducing and preventing Varicose Veins which can result from pregnancy – compression socks and compression tights are often a prescribed treatment for those suffering from varicose veins. This is because these types of stockings gently squeeze your lower legs, encouraging the blood to return to your heart. This reduces the aching and swelling associated with varicose veins, and can even reduce their appearance.
– Training, recovery and lower leg injuries – compression garments promote blood circulation, reduce muscle fatigue and damage, help your muscles recover faster and assist in regulating body temperature.
Key partnerships for the BASE Compression brand currently include NBL's Adelaide 36ers, NBL's Melbourne United, NBL's Brisbane Bullets, A-League Newcastle Jets, A-League Brisbane Roar, Gold Coast Knights, Magic United and Teekay Athletics.
"Show me you LOVE @HANDLES"
On International Women's Day – Monday March 8th

One week to #IWD2021 – March 8th. If you've nothing planned why not join The Women's Sports Network and collaborating WomenSPORTs organisations around the world to raise the profile of SportsWomen and WomenSPORT? All this week please include the Twitter @ Handle of your favourite players', clubs', teams' and athletes on social media.
What can you do . . . ?
• Use the hashtag #IWD2021 all this week!
• Add the Twitter@ Handle of all your favourite clubs, teams and sports women
• Follow @WSNet on Twitter for more details, themes and images to R/T – HERE
#IWD2021 is the opportunity
You probably know that mostly when a @Handle is 'mentioned' the owner gets a notification – which builds awareness of that athlete/club/team or player and lets them know they are being talked about ( – and there's only one thing worse than being talked about . . . ) – it also helps fans and players build a stronger direct and personal relationship – increasing the fan base and the chances of sponsorship and salary uplift – all raising the profile of WomenSPORT.
For more info click on the image below . . .
Collaboration.
This initiative is open to anybody keen to raise the potential of SportsWomen and the power of WomenSPORT to empower women and girls worldwide by raising the profile of players/team, clubs etc. It acknowledges the importance of women role models in sport and will help them rebuild their fan base as the world gradually comes out of 'lockdown' later this year. Organisations representing WiS around the world have committed to this initiative and many see it as a way of developing synergies with other similar organisations in sport.
Please feel free to draw this exciting and achievable opportunity to your followers, family, friends and club mates. It is an easy, simple and cost-effective way to raise profile – one that NGBs, Women's Sports Feds, charities and fans can all work enthusiastically together on around the world.
Monday 8th March is International Women's Day – PLEASE make the most of it
"Show me you LOVE @HANDLES"
Background to The World's Sport, Health & Fitness Network
WSNet is the world's largest Sport, Health & Fitness Network. We are a self-funded, cooperative network of groups and individuals working independently as associates and part-time volunteers. It is a not-for-profit community in excess of one hundred thousand worldwide. Crystallising the issues of Women's Equality/Wellness/Active/Community/Empowerment by coordinating opportunities around WomenSport & Fitness. We are unfunded & volunteer run and working in partnership with commercial/NGBs/educational/Charity organisations to raise the profile of WomenSport & SportsWomen. Advocating better access to Sport/FITNess, alleviating gender-bias and empowering women & girls through sport & fitness in their everyday lives.
WSNet relies on contributions/donations from a small group of parents and associates and yet has developed a 100k+ world-wide network who contribute freely to, and benefit from the general shared IP – giving WSNet the momentum to really change the lives of women & girls in both western and 'third world' communities through sport, fitness & health.
WSNet promotes Empowerment through sport for Women & Girls via:
MoJoManuals – an inspiring educational resource, voluntarily written as a collaboration between international sport scientists, leading coaches and educational tutors. They aim to empower girls and women as they engage in, or consider dropping out of competitive and recreational sport. The provide information on how to; be more robust, get active, understand their bodies (MoJo) and be the best player they can be. Moreover they also gently build confidence to tackle specific female challenges in sport and life – building EMPOWERMENT that girls can take into leadership. www.wsnet.co.uk/mojomanuals
For the red wine lover
McGuigan Black Label Shiraz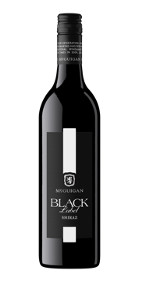 Full of fruity flavour and with a touch of added spice from vanilla, cinnamon and pepper, this rich red pairs brilliantly with a hearty home-cooked meal. Smooth and easy to drink, it's also the perfect gift for mums who love to unwind with a glass of red.
Tasting notes: Ripe plum, blackcurrant and spices, with a smooth and mouth filling finish.
Pairing suggestions: Steak, lasagne or spaghetti bolognese.
Stockist & RRP: Morrisons, £6.75
—
The luxe gift
Tempus Two Copper Series Prestige Cuvée
For the mum who loves a glass of bubbly, the Tempus Two Copper Prestige Cuvée looks as good as it tastes. Its chic design and luxe taste will add some extra sparkle to a quiet Mother's Day in.
Tasting notes: The vibrant wine has aromas of green apple and pear complemented by a fine creamy texture and a crisp, zesty finish.
Pairing suggestions: Fresh seafood or as an aperitif.
Stockist & RRP: Sainsbury's, £16
—
The elegant rosé
McGuigan Single Batch Project Rosé
Add some pink this Mother's Day with the McGuigan Single Batch Project Rosé, full of intense flavours of fresh strawberries and cream with hints of citrus fruits to create a clean, crisp finish.
Tasting Notes: A wine full of intense flavours of fresh strawberries and cream with hints of citrus fruits.
Pairing Suggestions: Seafood linguine or a light salad.
Stockist & RRP: Co-op, £7.50
—
The stylish centrepiece
Tempus Two Quartz Series Chardonnay
For a luxury dinner pairing this Mother's Day, the Tempus Two Quartz Series Chardonnay perfectly balances fruity citrus and white peach aromas with a crisp, clean finish.
Tasting Notes: White peach, lemons and a zesty, persistent finish.
Pairing Suggestions: Lightly cooked shellfish such as crab and prawns.
Stockist & RRP: Sainsburys, £9
—
One for dessert
McGuigan Reserve Cabernet Sauvignon
Blackcurrant aromas with a subtle hint of vanilla from gentle oak ageing make this vibrant wine the ultimate after-dinner treat. One for mums to enjoy with an indulgent chocolate dessert!
Tasting Notes: Lifted blackcurrant aromas with subtle hints of vanilla gives a smooth, rich finish.
Pairing Suggestions: Dark chocolate puddings.
Stockist & RRP: Tesco, £7
—
Guilt-free indulgence
McGuigan Zero Sparkling
For those looking to enjoy Mother's Day without the alcohol this year, McGuigan's refreshing Zero Sparkling has lively bubbles with an attractive zesty crisp finish. Perfect for mums to sip alongside breakfast in bed, or for adding some delicious fizz to her morning mimosas!
Tasting notes: Free from alcohol and full in flavour, featuring crisp pear and green apple notes.
Pairing suggestions: Smoked salmon.
Stockist & RRP: Morrisons, £5
May Gibbs products, celebrating the beloved Australian author.

This is the homewares section that has beautiful chocolate boxes and bits and pieces:
maygibbs.org/shop/category/home/ and you'll find original art pieces here: maygibbs.org/shop/category/art/
The brand also has a broad selection of linens and other lovely things but sadly/happily many are currently sold out!
Not sure what to get your mum or grandmother?
Tea is always a winner, and how about a tea like Matcha Green Tea that does so many amazing things for her?
We're talking: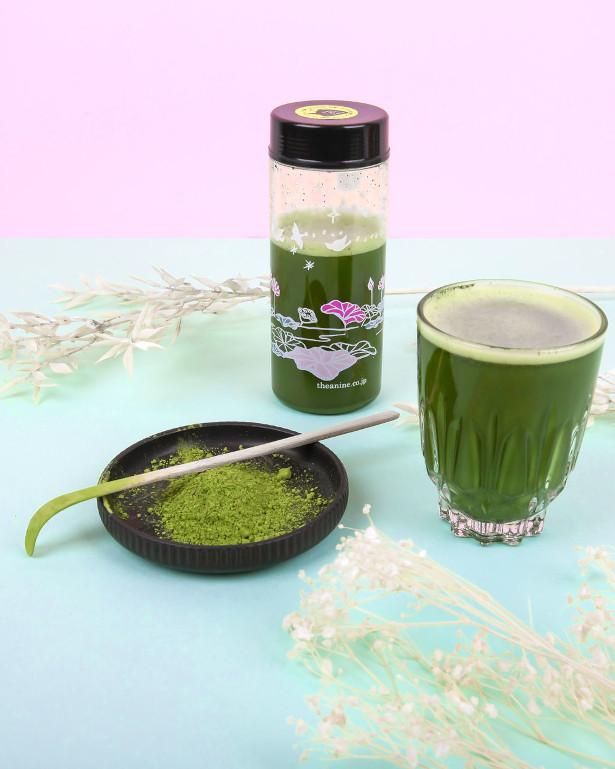 ENERGY ENHANCING: what mum doesn't need energy to take on whatever the day throws at her right? Matcha provides a natural boost of energy that sustains you over several hours, unlike coffee that provides a short burst then a dip, causing you to crave more.
RELAXING and MOOD LIFTING: taking the time for a cup of tea is quite therapeutic, wouldn't you agree? Matcha takes it one step further, containing L-Theanine, an amino acid that significantly increases activity in the alpha frequency band which relaxes the mind without inducing drowsiness. It also lifts your mood by elevating levels of GABA, as well as serotonin and dopamine, all great things for keeping happy!
ANTI-AGEING: ah the fountain of youth! What mum doesn't want that? Matcha contains a massive amount of antioxidants that fight free radicals and helps with preventing oxidation, inhibiting mutation of DNA and helping to restore damaged DNA. Marvellous!
IMMUNE BOOSTING: More than ever we are thinking of our health and keeping our immune systems healthy right? And for our loved ones too! Matcha boosts the immune system due to it's high antioxidant content, particularly Epigallocatechin Gallate (EGCG) assists your body's production of T-Cells which reduce inflammation and fight pathogens.;
A packet of Matcha would be a lovely unexpected gift in the mail and we are happy to include a handwritten note from you, just let us know what to write at checkout.
Even better, give everything mum or gran may need to make a frothy cup of Matcha (either with just water or milk or her choice) with our Tea Shaker Sets. There's even a pretty floral design Tea Shaker, perfect for your loved one!
matchayutea.com
Organic Stem Cell Skincare range from Simply Skincare.
shop.simply-skincare.com/collections/stem-cell-range/products/organic-age-defense-stem-cell-face-serum-50g
A super-intensive firming treatment serum to target pigmentation caused by age spots, sun damage, hormone changes, and skin irritation. For deep repair of cells.
Mystique Stem cells are the anti-ageing beauty ingredient of the century, This serum helps to regenerate and increase cellular renewal with Madonna Lily stem cells and Nopal stem cells derived from plants encourages the growth of your skin's own stem cells to trigger their anti-ageing effects.
Rejuvenates and brightens the skin for an all-over smoothness. Helps skin stay hydrated, elastic, and looking fresh. Visibly lifts sagging skin, sculpts, and defines the look of facial contours.
PROVEN RESULTS
✅ Anti-wrinkle effect — after 28 days of treatment
✅ Brightening effect — after 56 days of treatment
BENEFITS OF THE KEY INGREDIENTS
• Stem cells promote the production of collagen, the skin's firming protein.
• Lilium candidum stem cell is a symbol of purity, nobility, and majesty since Ancient times thanks to its white colour. Known as "Bright Light" Madonna Lily, active plant stem cells from this evergreen plant have been shown to interfere with the transfer of melanin to help prevent and decrease dark spots for a more even skin tone and a brighter complexion.
• Nopal Plant stem cell (Forseen Shield) is a precious cactus from the New World discovered by Mesoamerican civilizations that used it for its many benefits. Also known as prickly pear. It is one of the symbols of contemporary Mexico. The plant extract is used in products to protect, smooth, and moisturize the skin. It has also been used as a natural alternative to Botox because of its firming qualities. This plant cell is rich in Vitamins B, A, and C, all essential in anti-ageing skincare.
• Aloe Vera (Organic)is rich in water, hydrates the skin, and locks in moisture.
• Collagen gives your skin more elasticity and firmness and eliminates the lines of expression that form over the years. Promotes epidermal regeneration.
• Gives a protective layer against environmental impacts such as UV rays, environmental pollution, hormonal changes, and sun exposure.
• Sodium Hyaluronate provides structure and volume, replenishes the skin.
• Anti-oxidant – Slows down general cell oxidation, reduces the excessive production of free radicals.
• Inhibits melanin transfer.
• Reduces fine lines and skin looks younger.
• Apply one drop all over the face and neck before moisturizer.
Hemp Soap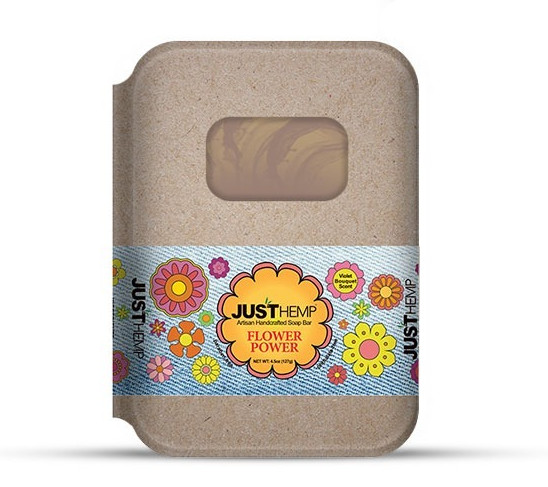 Looking to give your Mother something a little different this Mother's day? Take a look at these Hemp Soaps. These 100% organic artisan handcrafted CBD soaps are packed full of healing properties and come in a range of different flavours. Give your Mother the gift of relaxation this Mother's day.
£4.99
justcbdstore.uk/product/hemp-soap/
CBD Bath Bomb
Allow your Mother to wind down and relax with one of our luxurious CBD bath bombs. Our bath bombs give off a lovely scent, turning your bath into a spar-like experience whilst soothing and relaxing your aching muscles and revitalize your skin.
The bombs come in a range of flavours including Citrus, Rose Lavender, Sweet Cherry and Eucalyptus.
£5.85
justcbdstore.uk/product/bath-bomb/
Mother's Day Letterbox Gifts range.
You can also view the range on their website here: www.letterboxgifts.co.uk/collections/mothers-day/products/mums-cocktail-night-in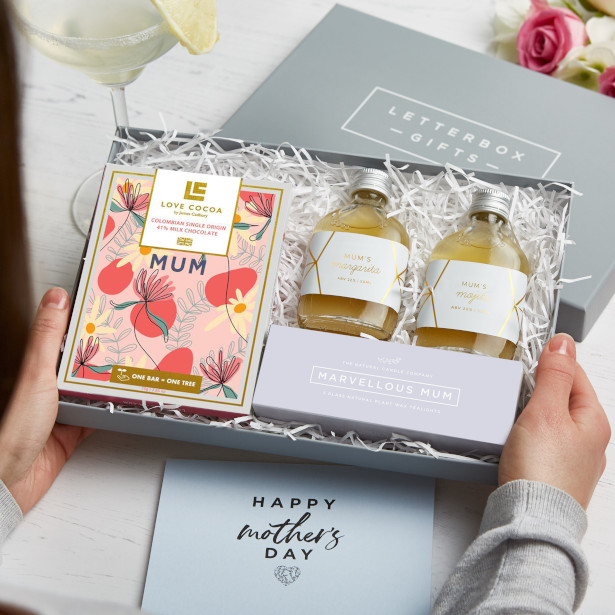 HATTINGLEY VALLEY ANNOUNCES THE RELEASE OF ITS FIRST STILL WHITE WINE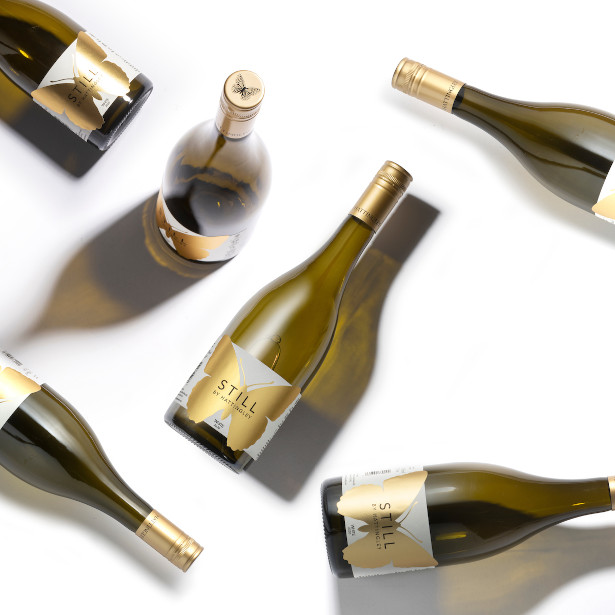 Hattingley Valley, the family-owned Hampshire winery, has added its first-ever white wine to its collection of award-winning of English sparkling wines. The 2020 Chardonnay joins the brand's STILL By Hattingley range that includes a 2019 Rosé and 2016 Pinot Noir, both released last year.
Available online from 1st April (RRP £19.50), the new release is made from 100% Chardonnay grapes. Pale lemon in colour with a soft green hue, this young and vibrant Chardonnay has wonderfully pronounced citrus, blossom and grapefruit aromas, with a hint of honey and pear. The palate is clean and fresh, with green apple flavours, and a creamy texture that is nicely balanced with its natural vibrant bright acidity. A fine and rich mouthfeel, with a long dry finish, the Chardonnay is perfect for alfresco drinking, pairing beautifully with barbecued monkfish or chicken – a crowd-pleaser when entertaining in our gardens this spring/summer.
Also new to Hattingley's range, and a delicious choice for those impending big celebrations with friends and family, is the Blanc de Blancs 2014 (RRP £47.50), and 2017 sparkling rosé (RRP £36). These fantastic English sparkling wines join the winery's signature Classic Reserve (RRP £30), and King's Cuvée 2014 (RRP £80), that was voted Best Sparkling Wine in the UK 2020.
The STILL Chardonnay (RRP £19.50) is available to purchase from 1st April 2021 from www.hattingleyvalley.com. The Blanc de Blancs 2014 will be available from mid-March.
For Mojito-loving mums who are gearing up for a summer of cocktails and BBQs, why not purchase a personalised bottle of this staple on any drinks trolley – BACARDÍ Carta Blanca.
The classic white rum is the ideal base for all the classic summer drinks including the Mojito, Daiquiri, Pina Colada and Cuba Libre.
Available for just £20 with personalisation included from Mixlab.
OR
What about Twistails, an at-home cocktail experience from BACARDÍ? Perfect for lockdown as all you need is water and ice to create bar-quality cocktails from the comfort of your home, especially as the evenings are getting brighter. They come in three delicious flavours – Mojito, Strawberry Daiquiri and Rum Punch. (Press release below)
Available exclusively via Amazon for £25.99.
OR
What about a personalised bottle of from the Bombay Bramble Ripe for Discovery Artist Series. A limited-edition label series for the brand's latest expression of gin, bursting with natural flavours of blackberry and raspberry.
Working in collaboration with actor and art aficionado Russell Tovey, the brand curated three of the UK's most exciting emerging artists who were ripe for discovery – Alfie Kungu, Charlotte McDonald and Rose Electra Harris have been commissioned to create an original artwork inspired by Bombay Bramble that has then be transformed onto labels which can be personalised.
Personalised bottles available to purchase via Selfridges for £32.99
AnthroDesk.ca – a standing desk retailer in the US and Canada.
Last Minute Mothers Day Gifts suggestions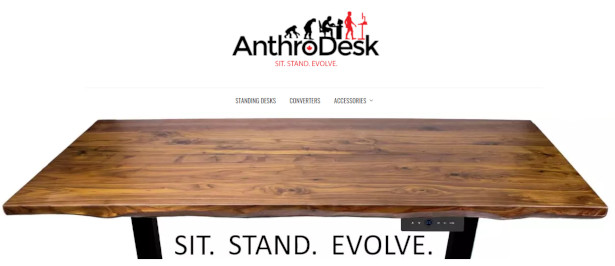 1. Pen Camera
– Covertly record videos or photos without anybody knowing
– 1280 x 960 30FPS Mini DVR Digital Video Recorder for Security and Hidden Stealth Surveillance
– VIDEO with AUDIO: 1280×960 / 720×480 resolution at 30 frames per second
– Take your spy photos or videos, transfer your Micro SD card (not included, works with standard cards), or plug it straight into your computer to play or transfer files
2. Pouchcouch's Loungers
Great for camping, the beach, backyards, or living rooms. Easy to roll up design lets this lounger fit into the small pouch.
3. Pouchcouch's Hammock
Lightweight, Strong, Breathable, Durable, Fast-Drying, Comfortable and Portable.
4. Wooden Watches
Wooden watch made with Canadian Maple wood. Perfect gift for any occasion.
5. Wooden Sunglasses
Made ENTIRELY from recycled Canadian Maple skateboard decks.
6. Ergonomic Mouse
Helps prevent injuries associated with the continuous use of a mouse as it allows your arm to stay in a more natural position.
7. Standing Desk Converters
Easy set up: The fastest way to convert to a sit to stand desk – takes less than 10 minutes to un-box and turn your existing desk into a sit to stand desk
8. Standing Desks
Helps prevent the risks of sedentary life in the workplace. Top-notch quality.
9. Anti-Fatigue Mat
Reduces pain associated with a sedentary lifestyle
10. Dash Cams
Record looping video of your driving to document incidents and PROTECT yourself on the road from other drivers, from lawsuits, overzealous police, insurance companies.
Talking about last minute Mother's Day gifts, here are some ideas you might consider:

Caps
feltto.com/collections/apparel/products/signature-cap
Packable jacket
feltto.com/collections/apparel/products/signature-black-packable-jacket
Joggers
feltto.com/collections/apparel/products/signature-black-joggers
Cropped hoodie
feltto.com/collections/apparel/products/signature-black-crop-hoodie
For mothers who appreciate canvas art:
feltto.com/collections/canvas-prints/products/outlier-conforming-canvas-prints
SAVE SOME DOUGH AND BAKE A MOTHER'S DAY TREAT
ALDI'S GIANT COOKIE KIT IS ALMOST £20 CHEAPER THAN MILLIE'S COOKIES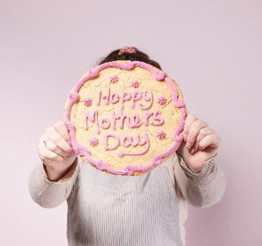 Make mums' dreams crumb true this March with Aldi's deliciously affordable Giant Cookie Kit (£1.69, 280g). Rivalling the renowned Millie's Cookies version, this tasty cookie provides the goods but is a whopping £18.30 cheaper than Millie's Giant Cookie[1].
Available in stores from 7th March, families can spend a fun Sunday baking and decorating an indulgent giant white chocolate cookie, which is 18cm in size! Shoppers just need to mix the ingredients together, roll out the dough and pop in the oven for 12 minutes, until lightly golden and enjoy the freshly baked smell, far too tempting to resist. Once lightly golden, families can decorate with a message of their choice using the pretty pink icing. Just be sure to not scoff the lot and save Mum a slice of the action!
Why not make it a loaded cookie, by adding all your favourite toppings, including chocolate chunks and marshmallows.
Head to Aldi stores from 7th March to purchase Aldi's Mother's Day Giant Cookie kit for under £2.
New Collection by Ethical & Sustainable label Mayamiko Dedicated to Empowering Women in Malawi, ahead of International Women's Day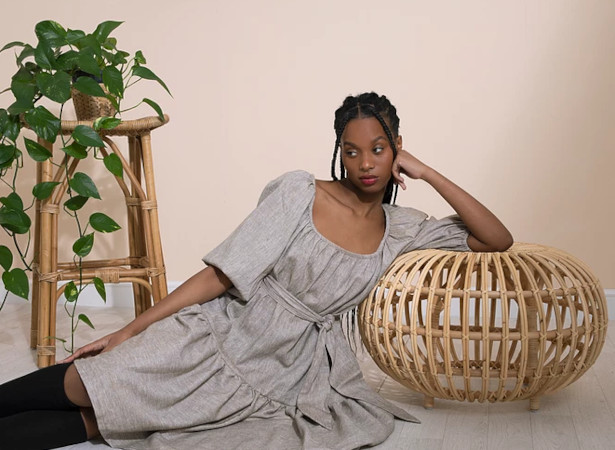 Mayamiko is the ethical, sustainable and zero-waste fashion, homeware and lifestyle brand on a mission to champion a more responsible approach to shopping.
First put on the map following the appearance of Meghan Markle wearing the Dalitso dress during the 2019 tour of Africa, the brand has just released its new 'Kusintha' collection, launching online on mayamiko.com from 8th March 2021.
The collections are ethically made in Malawi by talented female artisans at the Mayamiko solar powered workshop, using fabrics and materials sourced from local women traders in Malawi. With each purchase, customers are supporting the Mayamiko Trust scheme that helps girls who have been particularly affected by long school closures, making them more vulnerable to abuse and neglect.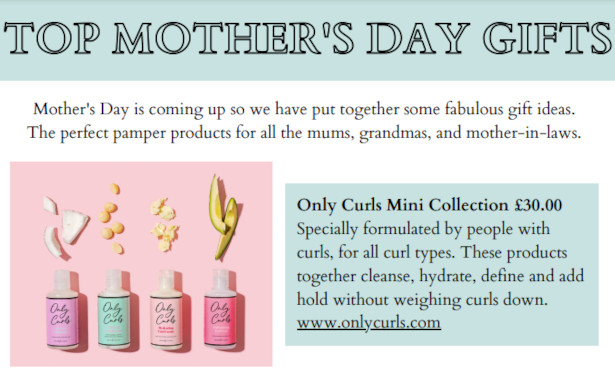 Yorkshire-based Premium Gin Cotton Gin has teamed with TV's Andy Clarke to create a mouth-watering new Martini for Mother's Day: Introducing the Cotton Gin Mother's Day Martini.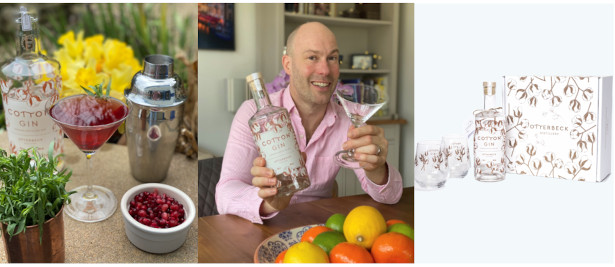 Watch the Cotton Gin Mother's Day Martini – a mix of tantalising tarragon, zingy pomegranate, fragrant Rosé Vermouth and crisp, smooth Cotton Gin – be made on Insta Live with Andy and Distillery Founder Nicola at www.instagram.com/otterbeckdistillery/ – Tuesday 9 March @ 7pm
Hero gift for Mother's Day is the Cotton Gin Gift Set with 2 Cotton Gin Copa Glasses:: otterbeckdistillery.co.uk/index.php/gift-boxes/gin-pair-of-glasses-gift-set-detail
Method
FOR TWO
Ingredients (for two cocktails)
3 Parts (150ml) Cotton Gin
2 Parts (100 ml) Londinio Rosé Vermouth
1 Part (50ml) Pomegranate Juice
20 Pomegranate Seeds
2 Sprigs of Tarragon
A Large Handful of Ice
Equipment
1 x Cocktail Shaker
2 x Martini Glasses
Chill the glasses.
Put the ice to the shaker and add all liquid ingredients. Shake for 20 seconds or until the shaker condensates and is extremely cold to touch.
Pour into the glasses and decorate with the pomegranate seeds and tarragon leaves.
Mother's Day gift guide
Rogues at Home Mother's Day Hamper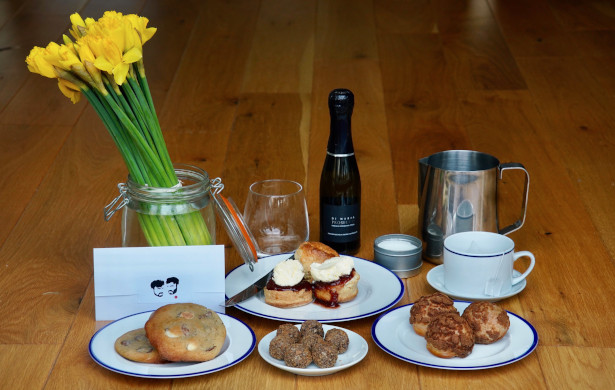 Rogues London have come through this year to help us spoil our mums rotten on Mother's Day. After a tough 2020, Rogues are going the extra mile with their luxury Mother's Day hamper. Including a bunch of daffodils, scented candle, mini bottle of Prosecco, Tea Pig Everyday Brew tea bags, and a selection of afternoon tea sweets; scones, jam and clotted cream, hazelnut and fig choux bun, salted caramel truffles and double chocolate cookies. Delivered straight to your door for just £35.00, order from rogueslondon.uk/rogueshome/p/mothers-day-hamper
Terrone Coffee's Mother's Day Kit
This year, the perfect gift for Mother's Day is a premium caffeine fix, the kit consists of Terrone Ywangan Myanmar coffee, ground for aeropress. This special varietal is grown by the Danu hill tribe smallholders farm in Southern Shan State, Myanmar. It is an interesting Single Origin with a brilliantly fruity and spicy flavour profile that makes for a well rounded cup. Also featuring in the kit is Joe's Tea Co English Breakfast tea bags and our best aeropress to make sure you are getting the most from your coffee at home. Order the kit for £35.95 with free delivery from the Terrone website: www.terrone.co.uk/shop/lockdown-survival-kit-aeropress-coffee-tea
The Woolf's Kitchen bites
For the foodie mother's out there, the exciting new launch from The Woolf's Kitchen is the way to go. The Woolf's Bites range is the perfect product to bring some excitement to the snack cupboard. The range includes; Smoky Beast Almonds, Crafty Cocoa Peanuts and Sticky Cayenne Nut Mix – selection 3 pack available for £7.99 here: thewoolfskitchen.com/shop/shop
The Orange Buffalo Co Cocktails
For an Americana style Mother's Day, the original London buffalo wings company, The Orange Buffalo has provided the perfect gift, it's new bottled cocktail range (available nationwide). With quirky flavour combinations such as the Rhubarb Negroni and the Pedro Pedro alongside the classic Old Fashioned, there's something for everyone. The Orange Buffalo pre-mixed cocktails are available for delivery nationwide via their website from £10 per bottle, alongside their famous sauces and their newer tinned mackerel range. theorangebuffalo.com/
Local and Independent online shop
For sustainability conscious mums, the Local and Independent online shop is the place for you. Products include; fresh seafood from Cornish Shellfish Co, meat from Dorset farm Lyons Hill, vegetables and wine from the Gladwin Brothers in Sussex and London honey from Hive & Keeper. The range is expanding all the time as the demand increases, and new suppliers join the ranks regularly, so keep your eyes peeled here: localandindependent.com
What the Pitta vegan gyros recipe kit
Cooking for your mum this Mother's Day is the perfect way to say thank you, however, if cooking isn't your thing, What the Pitta has got you covered with their new vegan gyros recipe kit. The Gyros Kit includes everything needed to create an entirely vegan feel-good feast, featuring the What The Pitta doner "meat" made with marinated soya pieces, four freshly baked gyros pittas, homemade tzatziki and chilli sauce, red onion with sumac and pomegranate molasses and vine ripened tomatoes. Available to purchase for £19.95 from whatthepitta.com/
Homestead Mother's Day Hamper
For the wholesome celebration why not go all out with the Homestead at Home Mother's Day Roast Box (£100), perfect for Mothering Sunday. Alongside Homestead's usual offering of roast chicken, beef or pork, sourced from independent producers from around the UK, each box will include a bottled cocktail or fizz, chocolates and flowers. Each roast dinner serves four people, with roast potatoes, swede mash, red cabbage, buttery kale, cauliflower cheese, yorkshire puddings and brussels sprouts on the side. Order via Seven Rooms for London delivery or collection: www.sevenrooms.com/explore/homesteadlondon/ordering/preorderboxes/
The world will get a kick out of your front yard kitsch!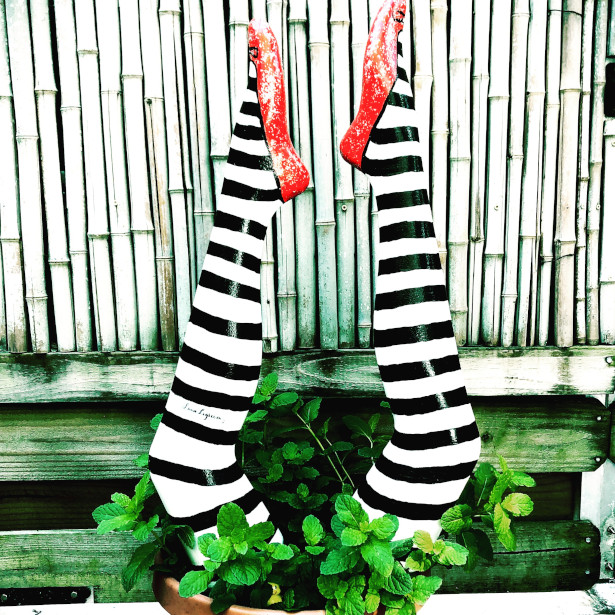 One day we were taking a stroll and saw a pair of legs sticking out of a dumpster. We immediately took them home and planted them in our front yard, toes up. They were funny but a bit morbid without the paint. Once the colors were slapped on, they fit right in to our quirky decor bringing smiles and compliments from neighbours and strangers.
One passerby joyfully announced, "Love those Lawn Legs!" And so…WE RAN WITH IT!
All mannequin legs are hand-painted with love and great care by a small musical family living in Florida. We are in an international touring band called 'Hymn For Her'.
We use water based exterior primer and two color coats with the design on top of that. We add a clear satin top coat for a final layer of protection, which also makes the colors 'pop'. Lawn Legs will last for many years. Each leg painting is its own unique piece.
Legs are between 29-33 inches long and only require a metal or wood dowel to plant in the lawn or flowerpot. We also offer custom designs.They would make an excellent 'outside the box' gift for Mother's Day or any celebration.
They are fun, whimsical and colorful hand-painted mannequin legs that can be planted in the lawn, garden, planter's pot, etc…
They even make a great mailbox stand. Order your Lawn Legs today before they run away!
www.sarasotatostonington.com
Snow Monkey. Our Anytime Desserts are a creamy blend of only fruits, seeds, and superfoods, making them healthy enough for breakfast (yes, we said breakfast), workout fuel, or guilt-free indulgence.
Give your mother the gift of Snow Monkey this Mother's Day—it's a sweet treat that will make her smile while supporting her long-term health and wellness.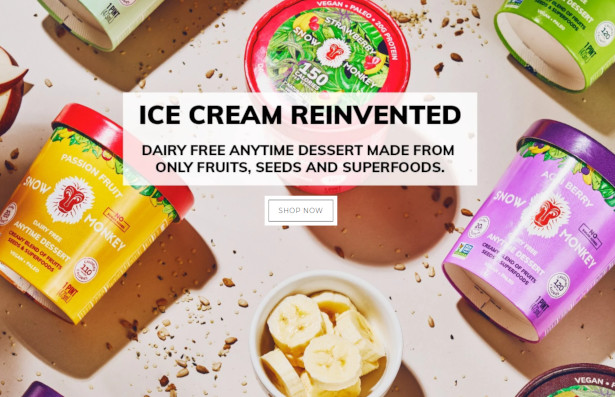 While playing D1 sports at Boston University, I started taking a bigger interest in health and nutrition. Now that I was looking at food as fuel for my sport, I became fascinated with discovering optimal foods for performance and recovery. In the middle of this journey, I was diagnosed with Celiac disease. This was a huge curveball for a constantly hungry, twenty-something D1 athlete. I found myself craving indulgences like sweets because there was really nothing available to accommodate the dietary needs of an athlete with Celiac, which was incredibly frustrating.
Not one to easily accept defeat, I took matters into my own hands and started churning my own vegan "ice cream" using bananas, hemp protein powder, and other fruits and seeds. Even though this concoction was supposed to just be for me, my friends and teammates got hooked as well. My weekly batches started disappearing faster than I could make them. It turned out that my recipe, which is now known as Snow Monkey, took on a life of its own.
Snow Monkey is a yummy treat that will leave you feeling great, and it's the perfect gift for anyone who loves dessert almost as much as they love eating healthy—especially moms.
Rachel graduated magna cum laude from Boston University's School of Hospitality Administration, where she first created Snow Monkey in her college apartment. Rachel has led Snow Monkey to secure a spot in the prestigious Chobani Food Incubator and expand distribution from 0 to 1,200 retail locations in only 2 years, rightfully landing her a spot on the 2019 Forbes 30 Under 30 list. Rachel is invigorated by work that breaks barriers and paves the way for societal advancements.
Company Overview
When was the last time you indulged, really treated yourself by eating something that was healthy? ….Yeah, we thought so. Snow Monkey Superfood Ice Treat is made from only seven natural, plant-based ingredients, making it vegan, paleo, non-dairy, and free from all eight major allergens like gluten, soy, nuts, and lactose. An entire pint of Snow Monkey has 21g of protein, between 390 – 405 calories, and is packed with fiber and antioxidants. Superfood Ice Treats is nutritious and delicious, making it the perfect anytime treat for breakfast, fuel, or indulgence.
snow-monkey.com
The person who has everything doesn't have one of these!
Mother's Day, Father's Day, Anniversary's gifts, Birthdays or just because are all great reasons to get one and get your nautical spirit flying high.

Custom made international nautical flag signs that spells our last names, initials, towns, boat names, dog names and inspiring words like love, home, family, gratitude and more. – make awesome gifts from Ipswich River Craft.
Made out of a waterfront garage in Ipswich, Ma. this business was born out of the covid shutdown. The pro's at This Old House TV show have guided Pamela the artist in how to make her masterful artwork.
The Ipswich River Craft signs come in 4 sizes – Large, great for outdoors. Medium great inside and out and most popular. Small and mini are better for tight spaces.
Traditional color of backboard is gray with a white frame, but all black looks great too.
For Mom the "I heart U" sign is popular for $115. And for others the Whiskey Tango Foxtrot sign says it all WTF $79.
Yes, Ipswich River Craft ships all over the USA.
www.ipswichrivercraft.com
Hand painted glass teapot set with gentle cherry blossom design. Perfect gift idea for Mothers Day, wedding gift or birthday. Can be personalized with names or custom text
www.etsy.com/listing/958645805/personalized-tea-set-teapot-with-cups?ref=shop_home_active_15&pro=1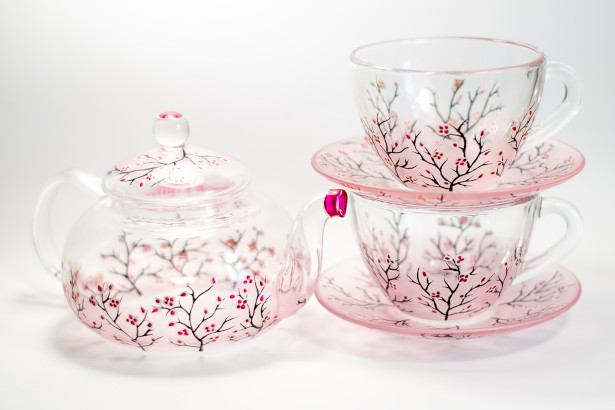 Mother's Day gift ideas for the fashionable, sporty mother figures in your life from Culture Club Shop: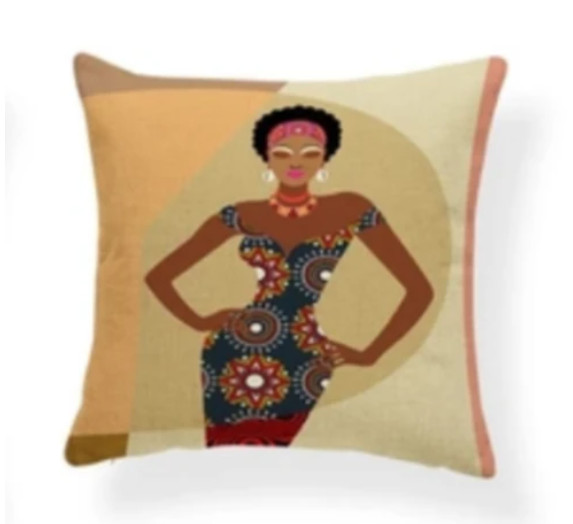 Strong woman cushion – £9.99
Beautiful cushion with a strong woman print. Brown and mocha tones to compliment any room in your home.
cultureclubshop.com/collections/home-decor/products/strong-woman-cushion
Zipped purse with multi-coloured Kente detail- £5.99
Black zipped cotton purse with multi-coloured Kente detail. 21cm width and 15cm height.
Ideal to hold phone, keys, money, face masks and other helpful items.
cultureclubshop.com/products/zipped-purse-with-multi-coloured-kente-detail
Jamaica Flag Sliders – Black Sole – £14.99
Jamaica flag sliders (slippers) with durable sole in black. Available sizes: Small, Medium & Large.
cultureclubshop.com/products/jamaica-slides
Africa Earrings – White – £7.99
Africa shape drop earrings in white.
Stainless steel hooks.
Wooden Africa shape
cultureclubshop.com/products/africa-earrings-white
The Culture Club was created by Atlyn and her two daughters in early 2020 at the start Covid 19 pandemic. Atlyn had been working in marketing in the travel sector, which was badly hit with the pandemic, and she made the decision to pivot to a product based business.
The shop (www.cultureclubshop.com) was created to make specialty lifestyle products that reflect African and Caribbean culture more accessible.
The business has performed well during its first year and continues to grow. Atlyn is adding new product lines and has taken on another person to help her grow the business.
Looking for a different kind of gift?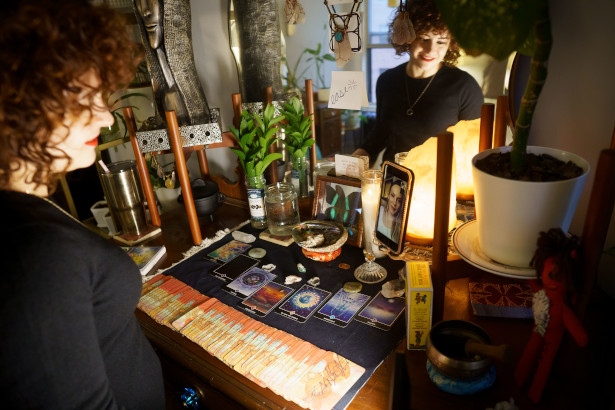 Consider a tarot reading! A tarot reading is a visual representation of your inner voice. It's a new perspective on information that you have within. Emily McGill is a tarot reader that creates a safe and sacred space in her readings to drop in to your intuition and notice what's there to be explored, expressed, and integrated into your consciousness.
When you explore the cards together with Emily, you are the one doing the reading! She is only the channel. Everything that you see unfolding during your time together is already inside of you – it is simply a matter of tapping into it. In meditating on a specific topic with the deck, you are able to listen to yourself in a totally different manner. Seeing IS believing.
If you are interested in deepening your self-awareness and exploring questions that feel beyond your grasp, tarot can help shine a light on things that you may know, but can't name. This leads to the opportunity for a new perspective on topics that you may have been grappling with for some time.
Learn more at EmilyMcGillEntertainment.com/tarot.
Gifts for on-the-go moms!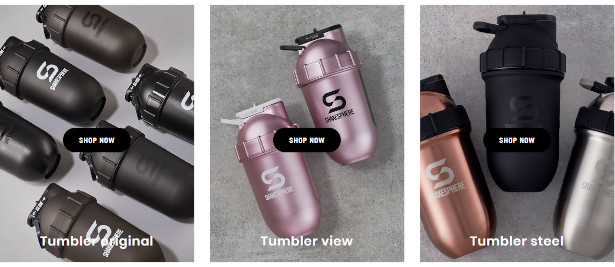 Voted "Best Shape Shaker" by Amazon and "Best Protein Shaker" by Men's Health, ShakeSphere's unique capsule shape is designed to ensure zero mixture gets stuck in corners.
Available in Colors For Mom:
• ShakeSphere Tumbler Original: $20 (Rose Gold or Metallic Cyan)
• ShakeSphere Tumbler View: $25 (Rose Gold/White Logo)
• ShakeSphere Tumbler Double Wall Steel: $60 (Copper or Matte Black)
ShakeSphere revolutionizes the shaker bottle market and creates innovative products to improve health, wellbeing, and overall happiness. ShakeSphere eradicates the need for mixing accessories, as its patented capsule shape does the mixing for you. When mom is on-the-go, no more bladed machines or batteries are needed. The centrifugal force rapidly breaks down supplements and small fruit, blending shakes and smoothies in a flash.
ShakeSphere Tumblers:
• No Corners: No Wasted Product and Simple to Clean
• No Mixing Ball or Grid: With Unique Capsule Shape
• Purees Soft Fruit: Add fruit, Powder, Liquid, Shake for 30 Seconds
• No Mess: Hygienic Silicone Leak-Proof Slide Cap
qwww.shakesphere.com
Soulful Wisdom: Cards for Women Who do Too Much which would be a perfect gift for Mother's Day!
About the Product
Living in today's fast-paced world can be draining on any woman—emotionally and physically. We can easily get caught up in the frenzy of everyday life and lose sight of what's really important, but now you have help.
The Soulful Wisdom card deck is the perfect daily tool for women who do too much. These 50 beautiful and inspiring cards and accompanying guidebook bring you back into focus, minimizing negative thoughts while helping you tap into your intuition.
Use them throughout the day as a source of practical guidance whenever you need a little assistance. It's time to put your well-being to the top of your priority list and the Soulful Wisdom cards will help you get there.
About the Author
Helene Lerner is the founder of WomenWorking.com. She's a television host, Emmy award-winning executive producer, workplace consultant, and prolific author of thirteen books—including The Confidence Myth: Why Women Undervalue Their Skills and How to Get Over It and In Her Power: Reclaiming Your Authentic Self. She began her career as a teacher, later working her way up through the management ranks of The New York Times. As CEO of Creative Expansions, Inc., a multimedia company, her mission is to empower women and girls.
Mum's the World – spice up her Mothering Sunday with The Cinnamon Club

If you're looking for an extra special present for an extra-special Mum then look no further, The Cinnamon Club is offering a super-celebratory Mother's Day meal kit fit for a queen – just because she's at home doesn't mean you can't spoil her!
Inspired by his own mum, Vivek Singh has created a brand new, one-off menu of his most favourite Indian dishes to celebrate all mums and the massive influence they have on our lives. The four course feast features superlative dishes such as Bengali vegetables cakes with mustard ketchup and Kerala Kokum crusted grilled seabass to start; Chingri malai curry with fresh prawns and coconut; the extraordinary lamb Raan – a meltingly tender slow cooked Kentish lamb leg with nutmeg and pepper sauce, pumpkin chutney; and a carrot halwa samosa for a deliciously sweet dessert. Why not push the boat out after an extra tough year and add champagne and cocktails for an additional cost.
Each Mother's Day menu is £125 and serves two generously. The Mother's Day boxes are available to order until 6pm this Saturday, 6th March or until stocks last via www.thecinnamoncollection.com
Beautiful Bubbly for Mums that are Proseccond to none!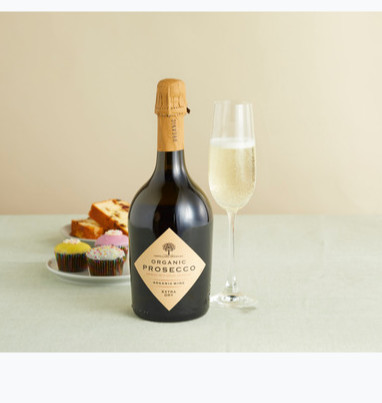 With Mother's Day fast approaching it's time to get ahead of the game and show mums how much they're appreciated with Aldi's selection of delicious bottle popping bubbly to celebrate the occasion.
From smelling the roses with Aldi's pink variety of Rosé to one of the UK's best-selling Champagnes, there's something to tickle every mums fancy.
Veuve Monsigny Champagne Rosé (£16.99, 75cl)
Available in stores and online now
Aldi's Award-winning Veuve Monsigny rosé, produced in collaboration with Champagne house Philizot & Fils, this beautiful rosé shows crisp red berry fruit flavours. A chilled glass of this fizz makes the perfect fruity aperitif to serve at a Mother's Day brunch or the perfect fish dish.
Rosé Prosecco (£6.49, 75cl)
Available in stores and online now
Aldi was the first UK supermarket to sell Rosé Prosecco in 2020 – combining pink drinks and Prosecco, what's not for Mums to love? Perfect for those wanting balanced, aromatic wine with a long-lasting sip of bubbles. With a hint of mixed summer fruits, strawberry and peach, this would be the perfect drink to start the Mother's Day meal with.
Organic Prosecco (£7.49, 75cl)
Available in stores and online now
For those looking for that fresh and elegant alternative, Aldi's Organic Prosecco is the ideal tipple. Sourced from the Corvezzo family's 150-hectare estate, 30km north-east of Venice, it's the perfect gift for environmentally conscious mums. Plus, its unusual attractive bottle it makes it a glamorous gift.
Veuve Monsigny Champagne Brut (£12.99, 75cl)
Available in stores and online now
For the traditionalists, this bestseller highly acclaimed award-winning Champagne is the one. Blended from a complex and elegant mix of Chardonnay, Pinot Noir and Pinot Meunier grapes, before being carefully aged in cellars to create its unique and beautiful taste. Having been valued at £25 by an independent wine critic, it's a steal if looking for a great value bottle of bubbly to raise a toast to your mum this Mother's Day.
Beautiful sculptures that are the perfect Mother's Day present. Handcrafted lighting and sculptures.
See more at :-
studioarcform.com/collections/all/products/mini-sculpture-in-gold-black
Magic Moments
Timeless & Personal Mother's Day Gifts from Pen Heaven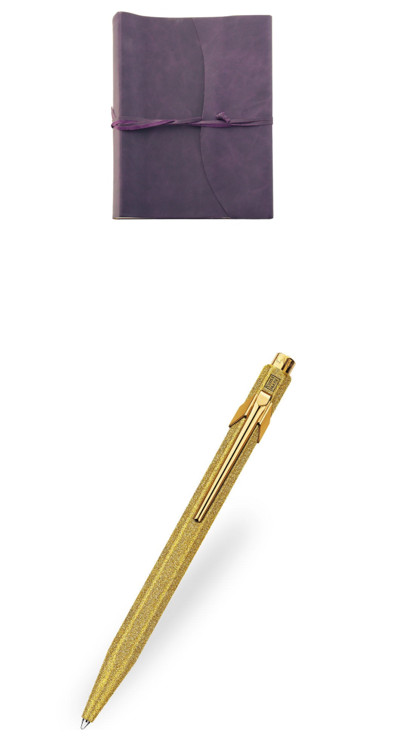 Help your mother dearest relive her most cherished moments (forever) this Mother's Day with these luxurious keepsakes from online gift emporium, Pen Heaven.
With the old school photo album back in-vogue this year, Pen Heaven are encouraging us all to get creative with those digital images we've been wanting to print. A brilliant way to showcase family milestones, special occasions and time spent together, this incomparable present can be kept for a lifetime, is super personal, and it's sure to score you extra brownie points for the most thoughtful gift ever.
Alternatively, if your mum is more of a wordsmith, or a deep thinker who likes to keep track of her daily life, a gorgeous leather journal has her name written all over it – quite literally in this case, as each one can be embossed. Elegant and useful, a journal makes for the most inspiring gift, and gives a daily, subtle reminder of how much you care.
Specialising in a plethora of customisable items for a totally unique present, from hand-crafted notebooks and journals, to stylish writing tools and fine leather photo albums, Pen Heaven have cherry-picked their finest offering for the most important woman in your life.
Leuchtturm 1917 Medium Hardcover Notebook, £16.50
Seen here in one of the years hottest hues, this neat notebook is perfect for memoirs and will also keep her stationery on-point. Keep your embossing sharp and simple with initials a classy gift.
Amalfi Leather Photo Album, £64
A wonderful way to celebrate your family history (emboss with your family name), this thoughtful gift is a real crowd-pleaser and one your mother certainly won't forget.
Caran d'Ache 849 Special Edition Sparkle Ballpoint Pen, £29.50
Bring some extra sparkle to your mothers' words with this limited-edition ballpoint pen. It'll be sure to put a smile on her face every day.
Sorrento Leather Photo Album, £59.99
Get crafty with your photo displays with this extra-large photo album. With enough space for notes and captions to help relive the moment, this is one to be enjoyed at every family occasion.
Bomo Art Notebook, from £27.50
Adorned with a unique vintage paper, each one different and unique, the Bomo Art Journal is a prime offering. Choose from a selection of ornate covers and have the spine embossed with a short phrase for a Mother's Day gift to keep forever.
Cross Classic Lustrous Chrome Ballpoint & Pencil Set, £55
A gift that's made to last, every mother will be eternally grateful for this invaluable set that will quickly become her trusty companion. Fashionable and reliable, engrave both with mums initials so that neither will ever go astray.
Palmi Leather Journal, £19.50
A classic item that makes a most welcomed gift, this is perfect for the mother who likes to keep track of her day. With a variety of colours available, emboss with a short phrase, the year it was given or simply her name for a
gift to cherish.
Saffiano Leather Photo Album, £55
Offering a minimalist look, this lush keepsake is the perfect place for holding the memories of many special occasions enjoyed together.
Unforgettable Gifts
www.penheaven.com
Bespoke Fragrance Design Kits: – Endless Possibilities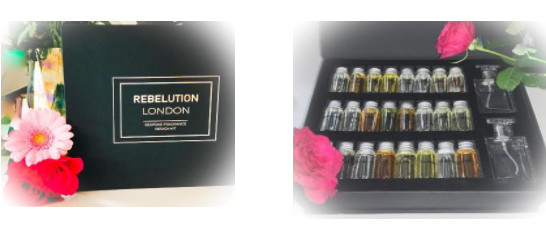 Spend the time to discover your unique self made scent. A fun and educational time that holds no constraints. For him, for her, for mums and friends – an ideal gift and perfect for sharing.
The kit comes with full instructions as to how to make a fragrance. It comprises of 24 aromas in 10 ml bottles, 24 pipettes to avoid cross contamination, 50 scent papers and two 30ml atomizers for peoples completed fragrance. This is far more than any other product which is available elsewhere. All of the contents are UK sourced and are compliant with IFRA and EU standards.
Please visit the website: www.Rebelutionlondon.com
Movie Night In with Red Wine in Wooden Gift Box – give Mum the perfect excuse to relax and unwind with this luxury red wine and confectionery gift set. Featuring a fruity but fresh Spanish Syrah, mouth-watering chocolate truffles and delicious salted caramel popcorn from Joe & Seph's, so all that's left for Mum to do is choose which film she wants to put on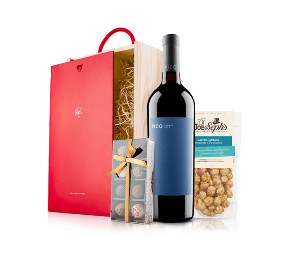 Warner's Rhubarb Mother's Day Gin Gift Set – a delicious blend of rhubarb, sweet orange peel, black pepper and cinnamon, this is a perfect balance of sweet and tangy botanicals, made especially for Mother's Day – and even comes in a bottle that wishes Mum "Happy Mother's Day" on the label. This is the ultimate gift for the gin-loving Mum, complete with a branded glass and lovely gift bag.
Mum's Night In with Prosecco In Wooden Gift Box – Not only will mum be getting a premium bottle of Prosecco with apple and pear flavours and hints of citrus – ideal as an aperitif to add some sparkle to her day – but an adorable bear with a "Happy Mother's Day" t-shirt and a tasty box of Joe & Steph's Prosecco Popcorn too. All packaged together in one of our wooden gift boxes ready to gift.
Happy Mother's Day Shiraz in Gift Box – the ultimate gift for the Mum who loves her full and fruity reds. This fabulous Aussie Shiraz is deliciously dense with notes of cherry, liquorice and tobacco, made from extremely rare 100+ year old vine fruit – and the result is sensational. This wine is a really rare find too, with only 495 cases made due to the small yields of the vines. Neatly boxed up in one of our smart red presentation cases, this is a gift that will show Mum just how special she is.
Please feel free to browse our full Mother's Day Gift range here – www.virginwines.co.uk/gifts/mothers-day
Airtasker UK
www.airtasker.com/uk/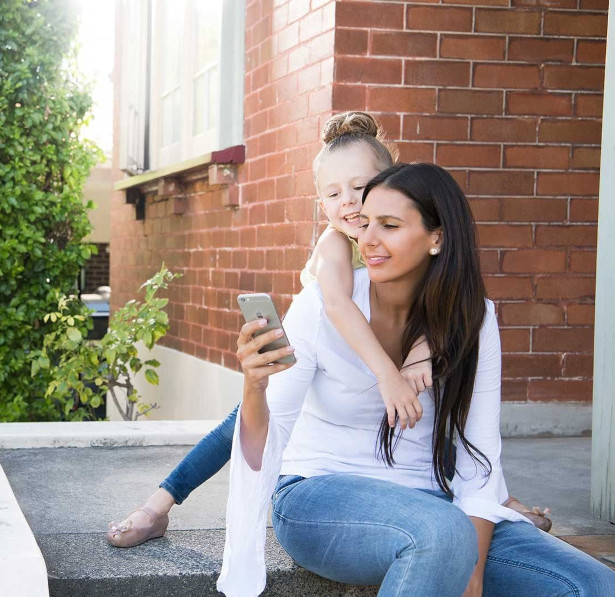 This Mother's Day, think outside the 'flower' box with Airtasker UK. Connecting people who need work with people who want work, the community marketplace have launched a dedicated Mother's Day gift delivery page where you can find a local Tasker to help you source the perfect gift.
Perhaps it's creating a montage of her favourite photos? Maybe it's planting all of her garden pots for a gift that blooms beyond Mother's Day? Or even, mending her favourite dress?
Post a task you know she'll love, and get her something she won't forget this Mothering Sunday!
Mother's Day Gift – the Afternoon Tea Gift Box from Rosebud Preserves
Treat your Mum this Mother's Day, Sunday 14th March, with this Afternoon Tea Gift box.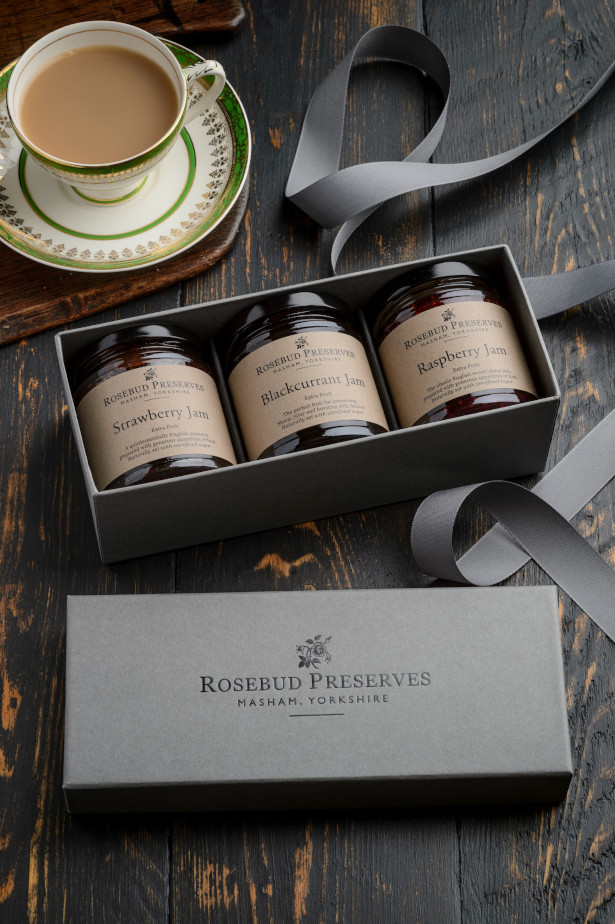 · Afternoon Tea Gift Box (£13.95) – A Much loved collection of traditional preserves for a special Mother's Day tea time treat. It contains: 1 x Strawberry Jam (227g), 1 x Blackcurrant Jam (227g) and 1 x Raspberry Jam (227g). rosebudpreserves.co.uk/afternoon-tea
Elspeth Biltoft, owner of Rosebud Preserves, says: "This Mother's Day I am sure we had all hoped to be reunited as families again to celebrate this very special occasion. As this isn't to be, why not do the next best thing by sending Mum a stylishly boxed selection of her very favourite preserves."
Rosebud Preserves has been making its jams, marmalades, chutneys and jellies at Masham, North Yorkshire, since 1989. The company was started by Elspeth Biltoft and her founding principles, to source local produce whenever possible; to cook traditional recipes; and practice time honoured techniques, without the use of additives, preservatives or pectin; remain the same today.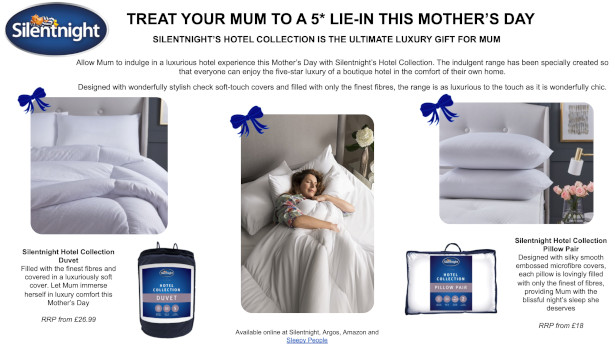 The tools that will make mum's life easier this Mother's Day with Bosch Home and Garden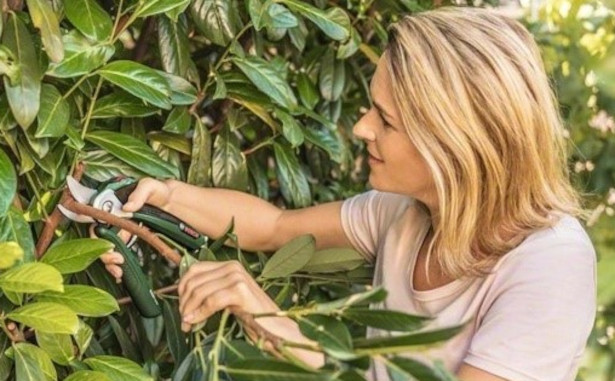 Whether your mum prides herself on being an expert pruner, has a passion for sustainability, or has a strong desire to DIY – Mother's Day offers the perfect opportunity to find an ideal gift for her every need.
Our outdoor space is an extension of our home – as the evenings get lighter and our layers get thinner, Mother's Day offers a great time of the year for mum to restart her work on the garden.
Bosch Home & Garden is here to offer a selection of the best quality tools that are certain to get mum inspired this Mother's Day.
Bosch EasyPrune Cordless Secateurs
Does mum like a neat finish? With the Bosch EasyPrune power-assisted-secateurs you can cut precisely through branches of up to 25mm, perfect for those larger branches. Thanks to the power-assist technology, what used to be a chore for mum, is now easy beyond belief, as these secateurs will allow quick and efficient tidy ups without the achy hands. RRP: £84.99
Bosch IXO Classic screwdriver (NEW) and IXO Collection adapters (from £69.98)
Wouldn't it be great if you could find a gift for mum that did lots of different things? You might think that finding one tool to use for DIY, crafts, and cooking could be tricky, but the versatile Bosch IXO Classic screwdriver can do it all. Screwdriver, pepper grinder, barbeque blower, corkscrew…
The IXO Collection presents adapters and versatility at its finest – the range offers a variety of adapters for every application. Offering adapters such as a corkscrew, spice mill, barbeque blower, universal cutter, and drill to name a few, this gift is small but very mighty.
RRP: £52.99 (tool, charger, 10 screwdriver bits, storage box)
The following adapters are widely available (all prices RRP): Barbeque blower adapter – £16.99; Universal cutting adapter – £19.99; Corkscrew adapter – £16.99 Torque setting adapter – £16.99; Off-set angle adapter – £16.99; Spice mill adapter – £16.99; Angle screw adapter – £16.99; Drilling adapter – £19.99
Bosch Zamo and Adapters
If mum is doing a spot of decorating or picture-hanging, the Bosch Zamo is just the tool for the job. This handy laser measure is ideal for measuring distances quickly and flexibly with one-button operation. By double clicking the central button, mum can also effortlessly calculate square areas – making it easy to tell how much paint or wallpaper you might need for a wall. Zamo is also available with a Line Adapter for levelling items such as picture frames, as well as even more flexible measuring with the Tape Adapter and Wheel Adapter.
RRP tool only: £55.13; Zamo Set (tool, Line Adapter, Tape Adapter and Wheel Adapter): £89.99; Line Adapter: £13.99; Tape Adapter: £13.99; Wheel Adapter: £13.99
Bosch EasyHedgeCut 18
The gift of lightweight cutting with no compromise on performance, Bosch EasyHedgeCut 18 is for you. Ideal for maintaining small to medium hedges, mum can complete those longer tasks with ease, as the ergonomic design reduces strain on the upper body and is comfortable to handle in various working positions. The product also comes with the Bosch anti-blocking system as well as cordless mobility, no more frustrating setbacks for mum this Mother's Day. RRP tool only: £71.99; battery (2.5Ah) and charger (AL 1830 CV) £98.99
Bosch GardenPump 18
If you're looking for a product which is great for the environment, the plants and of course, mum, the cordless Bosch GardenPump 18 works with a variety of garden rainwater tanks to allow you to sustainably water your plants. The pump can accommodate a hose of up to 25m long as well as a spray gun. The GardenPump 18 is ideal for tending to flower beds, pots, planters and vegetables. It can also help to keep the lawns perfectly green, as it comes with a timer-function and anti-siphoning connector with sprinkler and irrigation systems. Product is widely available in the following packages (all prices RRP): Tool only – £99.99; battery (2.5Ah) and charger (AL 1830 CV) – £98.99
Bosch UniversalDrill 18
The Bosch UniversalDrill 18 packs a punch, with its compact design and integrated power making it the ideal choice for drilling and screwdriving a range of materials. This includes wood, metal and plastics. It comes with 20 torque stages allowing maximum precision and optimum power. The ergonomic design offers comfortable handling for even the most accomplished of DIYers. RRPs: Tool only – £79.99; battery (2.5Ah) and charger (AL 1830 CV) – £98.99
Bosch EasyGrassCut 18
It's in the name – the Bosch EasyGrassCut 18 offers hassle free cutting, trimming and edging. It has a balanced and lightweight design which allows the user to manoeuvre the device easily, drastically reducing possible fatigue when used for extended periods of time. Once the battery is fully charged, the trimmer can cut the edges of up to six tennis courts. Give mum the gift of effortlessly great gardens. Product is widely available in the following packages (all prices RRP): Tool only – £71.99; battery (2.5Ah) and charger (AL 1830 CV) – £98.99
MAKE MOTHER'S DAY SWEET
WITH AN ICONIC ARTISAN STAND MIXER IN NEW HONEY –
THE KITCHENAID 2021 COLOUR OF THE YEAR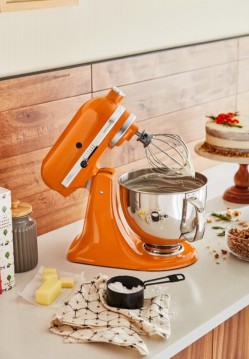 Mothers always put everyone else's needs before their own so this year, more than ever before, we need to put
them first and let them know just how much we love and appreciate them. Make her day sweeter with an iconic
Artisan Stand Mixer in NEW HONEY, a deliciously warm, rich, golden-orange that will brighten up your day the
minute you walk into the kitchen.
KitchenAid champions the spirit of making in everyone and brings the joy of colour to countertops worldwide.
Colour has been at the heart of the KitchenAid success story since 1955.
The Artisan Tilt-Head 4.8L Stand Mixer comes with a stainlesssteel bowl, though there's a wide selection of options from
ceramic designs to quilted or hammered effect bowls available.
Standard accessories include a flat beater, flex edge beater, dough
hook, wire whisk and extra 3L stainless-steel bowl. For even more
versatility there are over 15 optional, dishwasher-safe, extras for
the famous attachment-ready Culinary Hub enabling everything
from slicing, grating, mincing, chopping and peeling, to juicing and
spiralizing, along with a Sifter & Scale.
Assembled in sturdy die-cast metal, the stable Artisan Stand Mixer
fuses legendary design with outstanding engineering and
durability making it, quite simply, the ultimate culinary
companion.
Making every day extraordinary, the Artisan Stand Mixer (RRP
£499) in NEW HONEY is available from kitchenaid.co.uk.
www.kitchenaid.co.uk | @kitchenaid_uk | #MakeItTogether
The Organic Pharmacy's Home Face Lift Kit, £75: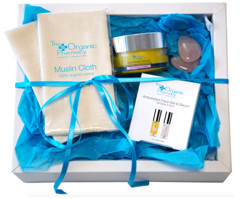 The perfect indulgent self-care kit to enjoy. Includes their bestselling and award-winning Carrot Butter Cleanser, Antioxidant Serum and Gel Duo, Muslin Cloths and Rose Crystals with a step-by-step guide to their famous Rose Crystal Massage by the founder, Margo Marrone. Leaves you with an instant face lift and gloriously clear complexion.
BIOEFFECT's Mother's Day Luxury Cleansing Set (£30) when you spend £90 or more:
Give the gift of gorgeous skin with this complimentary luxury cleansing set. Featuring deluxe editions of the NEW Hydrating Cream and Micellar Cleansing Water, along with 4 beautifully soft, reusable cotton rounds and a pouch for safe storage and washing.
BIOEFFECT'S Repair Collection, £255 (worth £300):
Designed to give mature skin powerful tools to combat the effects of skin aging. It's never too late to start caring for your skin. With the right anti-aging products, you can completely rejuvenate your skin, minimize wrinkles and redness while dramatically improving firmness, radiance and tone. Includes Bioeffect's most potent and effective anti-aging product, the 30 Day Treatment, Hydrogel Eye Masks and EGF Eye Concentrate. Help keep wrinkles at bay – your mother will thank you!
Avant Skincare
www.avant-skincare.com/en/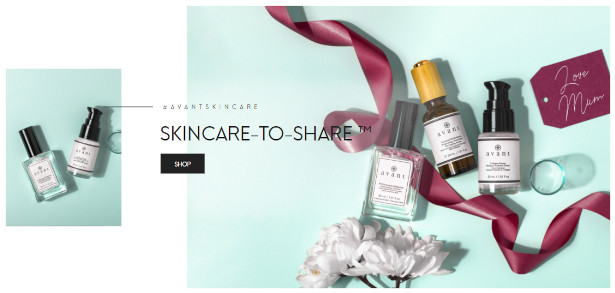 Avant lives by the ethos of "skincare-to-share™", as the range includes products to suit absolutely everybody, no matter their gender, ethnicity or skin type. It's a very indulgent, premium brand which is completely cruelty free, PETA certified, with 50 products in the vegan friendly collection. The packaging is also all completely recyclable, all of the mentioned aspects are equally as important to the brand.
With more than 10 years of beauty brand experience, Avant has been educated by the industry, by skincare experts and – most importantly – by customers. Now it hopes to educate in kind. The range unites the benefits of both natural elements and effective scientific formulations and the ingredients, whether natural or scientific, are the brand's passion. Ingredients used in each product are printed on the front of all packaging. On the back, more detail is provided about how these ingredients work, with a carefully curated and unique beauty ritual also printed on the third side of every box.
Mother's Day – the Mineheart Way


It's been a challenging 12 months – so let's make this Mother's Day extra special.
Let Mineheart guide you with some unique and special gifts that stand out from the usual flowers and chocolates!
Mother's Day Art Gifts
Giving wall art as a gift is a wonderful decision – it shows real thoughtfulness and will show off how well you know your mum and her tastes.
1. Funny Wall Art
If your mum has a good sense of fun our humorous wall art will bring a smile every day. Our latest range of parody wall art is a great choice.
2. Animal wall art
If Mum's an animal lover we have a very distinguished collection of animal gentry – members of the animal kingdom in all their finery! Take a look at Uncle Walter, a highly decorated military walrus, or Cousin Parker in his beautiful velvet jacket.
If Mum's taste is less formal, maybe Bernard in his jumper will appeal.
3. Colourful wall art
If you're looking for a gift that will bring a feeling of brightness and life, a piece of colourful wall art can be the perfect choice. Instead of a bunch of flowers – how about one of Agent X's floral or Pop artworks, blending the traditional and modern in a high-impact visual style:
__________________________________
More Mother's Day Gift Ideas
Cushions
Most mums have some kind of cushion obsession. Whether it's piling them onto a bed or creating the perfect sofa… cushions can be a secret obsession. Our cushions are an irresistible blend of soft textures and artistic designs.
Scarves
A scarf makes an excellent gift – it's soft, beautiful and will make Mum think of you whenever she wears it. Our scarves are based on unique Mineheart designs and are perfect for adding glamour to a video call!
Candles
A scented candle is a lovely and luxurious gift. Give one to mum and suggest that she sinks into a candlelit bubble bath, for a little well deserved self indulgence. Our candles have a mood-enhancing quality and their fragrances have been carefully slelected: Lavender, Cashmere and Sandalwood.
Ornaments
Is there a spare space on a shelf or cabinet for something special for your Mum? A thoughtful ornament can be a wonderful Mother's Day gift. Our range of ceramics are enormously popular.
We love showing people how we feel with a unique gift, and we could go on all day! Visit our site for more Mother's Day gift ideas.
See more and buy at :- www.mineheart.com
With Mother's Day around the corner, here's a suggestion gifting.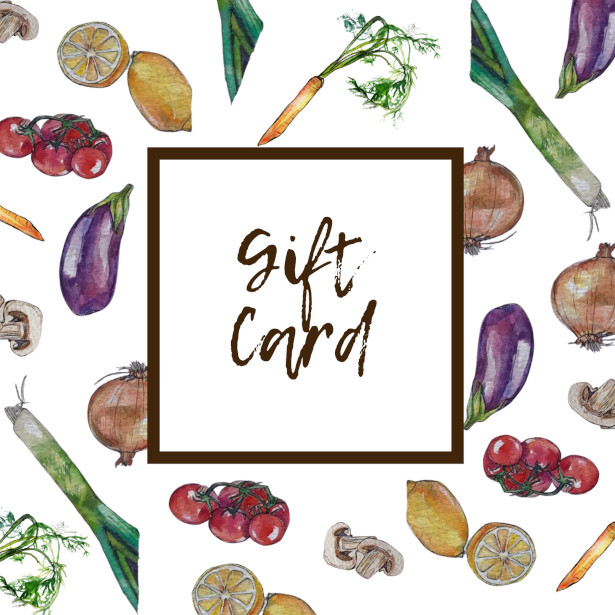 Give a mum a well-deserved break from cooking with a gift card from Pots for Tots, a food delivery service for toddlers and young children.
The online gift card is sent via email to the recipient with a personal message. It can be bought from the Pots for Tots website at the following prices:
£23.00 for five meals, including delivery
£34.39 for eight meals, including delivery
£42.00 for ten meals, including delivery
£61.00 for 15 meals, including delivery
£79.99 for 20 meals, including delivery
The Mum receiving the gift card can choose from the seasonal menu, which includes Sweet Potato Cottage Pie, Chicken Fricassee, Seasonal Risotto, Pasta Bolognese, Fish Pie, and Vegetable Lasagna.
See more @ www.potsfortots.co.uk.
An award-winning spice business set up by Sanjay to 'keep his Mum entertained' in retirement and because 'She deserved something of her own' has proved a runaway success.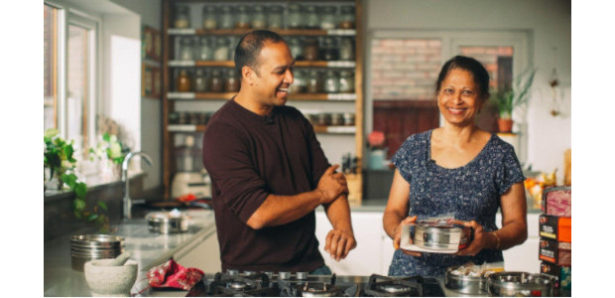 Shashi is the heart of the family and the business. She arrived in Birmingham from India on a freezing day in January 1972 wearing only a sari. She was to begin a new life in a new country with her new husband. Knowing no one, Shashi found comfort in using the spices that reminded her of home.
When she retired, Shashi found herself bored and so Sanjay suggested they set up a small business blending spices and packaging them in tins with handmade silk sari wraps, he hadn't realised it would change his and his mothers' lives. The small business started in 2012 from Shashi's kitchen with Sanjay simply taking a picture of his mums spice tin, listing it on ebay, and waking up on Boxing Day to see their first sale.
Since then, Shashi has grown the family business (Spice Kitchen) and developed our signature and award winning product- our sari wrapped Indian spice tins with recipe booklets. Each spice tin comes in a beautiful, colourful handmade, recycled sari wrap, like the one she wore when she first arrived. The recipe booklets help our wonderful customers replicate Shashi's favourite family recipes- from her family to yours.
Spice Kitchen have expanded and now offer monthly spice subscriptions, options to buy re-fills to keep your spice tin full, as well as spice tins ranging from Africa to the Middle East to all Around the World. Her aim is to bring flavours from around the world to your home.
Shashi never ceases to think of others, when the Covid-19 pandemic hit she immediately turned her hand to making face masks and taking handmade bhajis to exhausted NHS staff. Her food is second to none and she has even cooked up a banquet for the CEO of eBay. She is the queen of short cuts and knows how to make complex Indian recipes less complicated, a skill she has passed onto her son.
Together they create recipes which they post on Instagram and company website www.spicekitchenuk.com for all to enjoy and they are never happier than when surrounded by people and spices in her kitchen.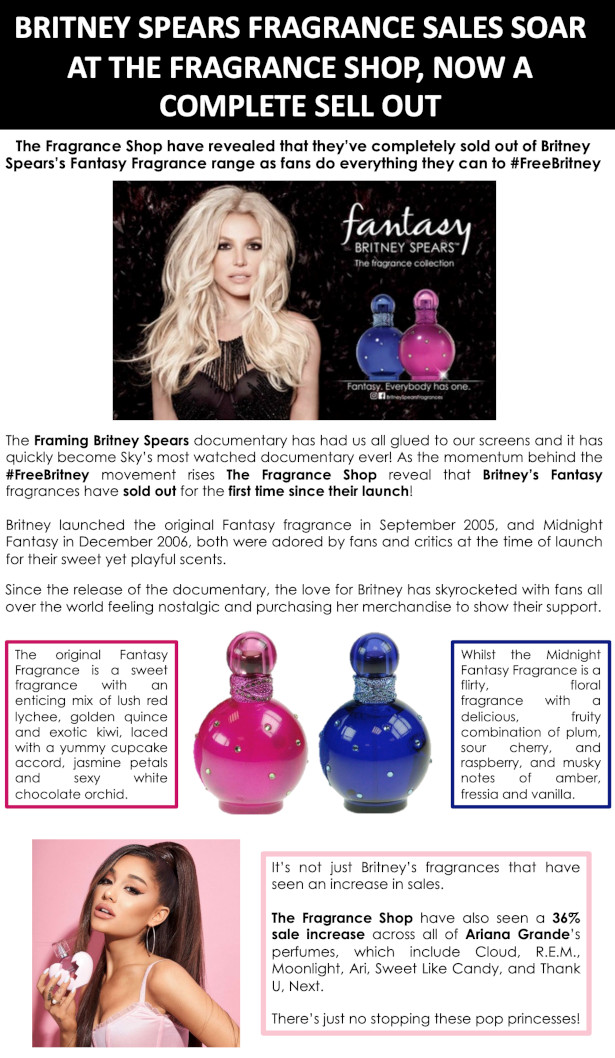 Giving flowers is a way to express your feelings to your loved ones.
www.islandrose.net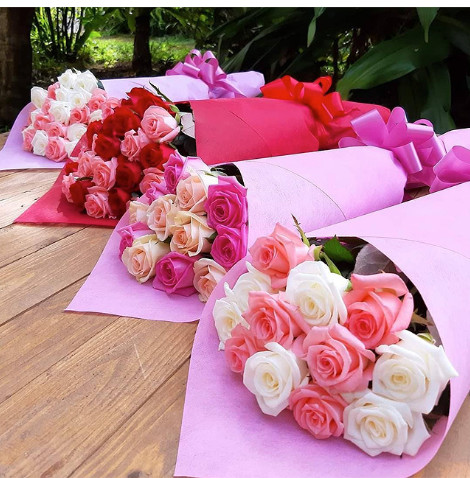 Every flower has a meaning of their own. Roses symbolizes Passion, Romance and Love. The meaning of Tulips differ according to its color. This means that flowers are one of the best gifts to give because they are a straightforward way in making someone feel special.
Island Rose believes that gifts are best when they leave lasting memories. Their flowers are not purchased and are grown in a specialized greenhouse so that their leaves are clean, stems are straight, colors are crisp, and will have the maximum vase life.
Island Rose cares for your flowers from the time they are planted to the time they are delivered. So when you call them, you can be assured that they know their products inside and out. They understand that their flowers are used to deliver your special personal messages, so they focus as much on your flowers as the wrappers they come in. It ensures the maximum impact when they are delivered and displayed.
A gesture with a difference on Mother's Day, Delicario offer gourmet European delicacies from artisan producers in gift boxes and hampers
Mother's Day will be a celebration at home this year and luxury brand Delicario www.delicario.com/ have created tailored gifts of fine artisan food and wine in gift boxes and hampers available online for home delivery as the perfect gourmet surprise for mothers to enjoy.
Mum is always giving, but once a year Mother's Day is the ideal opportunity to let her know she is loved, appreciated and treasured. Particularly this year, sending her a gift box or hamper of indulgent artisan treats created from premium natural and often organic ingredients by family and small-scale producers from the verdant regions across Europe is an inspiring way to say she is special.
Steering away from large-scale producers, each gift box and hamper item is carefully selected for its outstanding flavour and premium natural ingredients, reliant on organic generational farming methods and natural preservation. Each gift box and hamper has been tailored for Mother's Day with hand-picked delicacies. Priced at £46, Delicario Mother's Day Sweet Wishes Gift Box is a sweet sensation of Italian lavender biscuits, Piedmont hazelnuts covered in milk chocolate, a fragrant apricot tart from artisan bakery Olivieri 1882, the zestiest of orange marmalades from southern Italy and a beautiful tin of bold English Breakfast tea. Each item is carefully packed in tissue paper, wood wool and presented in an embossed gift box with ribbon. The Delicario We Love Mum Hamper sells at £53 and is a quality small wicker hamper that brings the much missed travel experience home with an artisan journey through flavours of Sicilian green olive paté, mature sheep cheese with sprigs of thyme, the world's best toasted hazelnuts from Piedmont and aromatic prosciutto, accompanied by a crisp white Sauvignon from the Rioja region.
LINKS TO MOTHER'S DAY GIFTS:
www.delicario.com/hampers-gifts/p/delicario-sweet-wishes-gift-box
www.delicario.com/hampers-gifts/p/delicario-we-love-mum-hamper
In summary, Delicario stand out for their ability to source authentic flavours from the best artisan producers of the finest Spanish and Italian antipasti of artisan cheese, cured ham, pâté, specialty olives and grilled vegetables preserved in extra virgin olive oil. From porcini mushroom cream to select Wagyu and Chianina beef cuts, authentic artisan pasta, sauces and hand-made chocolate and baked treats, to family vineyard fine wine and champagne, dedicated artisan elaboration is at the heart of every delicacy. Items are sold individually as well as in artisan meal boxes, gift boxes and hampers and there are vegan and gluten-free options available.
The presentation of each embossed gift box and wicker hamper is luxurious with artistic labelling and packaging of every item, tissue paper, wood wool, sustainable chill pouches for fresh foods and personalised greetings cards for the perfect finishing touch. Twenty-four-hour delivery is available as well as the opportunity to schedule in advance for occasions such as Mother's Day.
The Delicario website builds a strong connection for the conscious customer by providing interesting information about the origin of each product and the history behind the producer as well as the spirit in which it is grown.
Founder Marco Rosa remarked, "this year in particular, when families have been kept apart and travel has been restricted, mum will cherish a thoughtful gift of exquisite artisan flavours from across Europe."
Personalised Photo Collage Mug
www.alwayspersonal.co.uk/products/personalised-collage-photo-mug
£5.78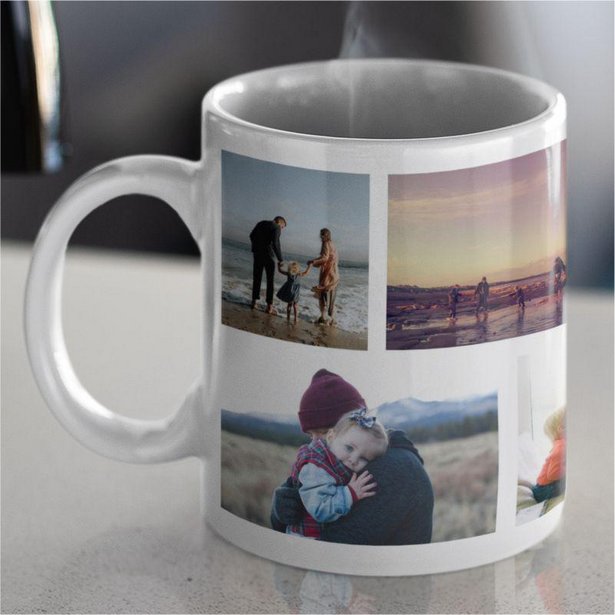 What better way to life your Mum's spirits by displaying some of your favourite photos on a mug. You could customise your mug with some treasured holiday snaps of the family or childhood memories. Either way, it's a gift that is guaranteed to light up your Mum's day every time she has a cuppa.
To create this great gift, simply upload five photos and Always Personal will create a fab design to be printed on one of our white ceramic mugs. One side of the mug will feature your first image, while the other side will feature the other four.
Printed Baking Apron
https://www.alwayspersonal.co.uk/products/personalised-printed-baking-apron
£14.95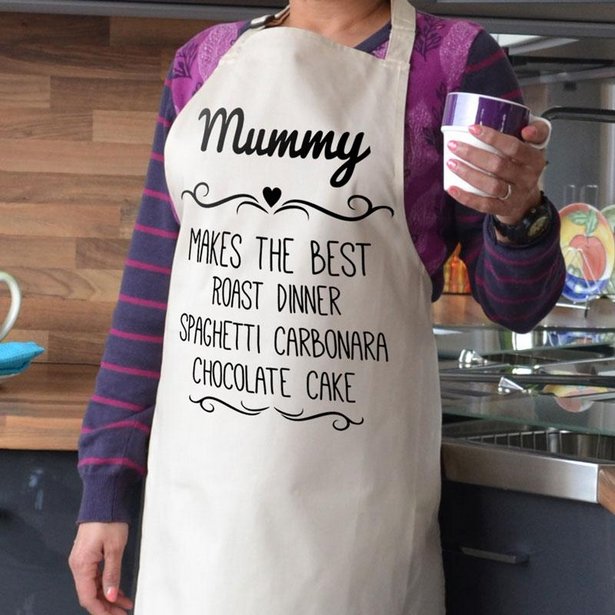 Does your mum cook the best roast dinner, or your grandma bake the best carrot cake ever? This fab apron is the perfect way to let them know they cook your favourite food and they can wear it with pride. All lines on the apron can be personalised with your own message, so you can make it say whatever you want.
Each apron is individually designed and comes in a wide range of colours. Each personalised apron features an adjustable neck buckle and fabric waist ties.
Impossible Puzzle
www.alwayspersonal.co.uk/products/impossible-clear-jigsaw-puzzle-transparent-acrylic-ideal-lockdown-gift
From £4.95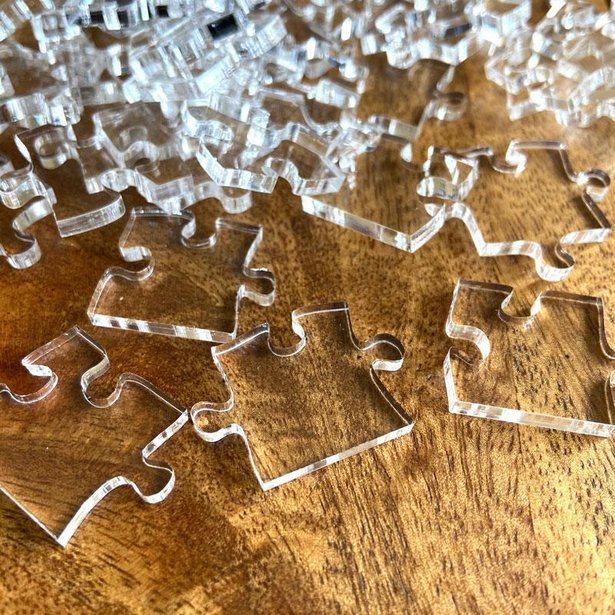 Does your Mum like a challenge? Looking to keep her busy and distracted during lockdown? Then look no further than this Impossible Transparent Jigsaw Puzzle.
Each Jigsaw is custom made and you can choose from 6 different difficulty levels, ranging from Easy to Insane (330 pieces)..You can also choose to throw in a specified amount of "trick pieces" to make the challenge even greater.
Each Impossible Puzzle is presented in a lovely little black card box ready to baffle the recipient. You can also request that a special message is engraved onto the pieces. This message will be gradually revealed as they piece the jigaw together, adding to the anticipation!

DRAKE & MORGAN x LAURENT PERRIER MOTHER'S DAY BOX – NATIONWIDE DELIVERY
Treat her to a thoughtful Drake & Morgan three-course family roast and the gift of a bottle of Laurent-Perrier La Cuvée, along with a beautiful bouquet from award-winning Ricky Paul Flowers. The limited-edition DIY kit generously serves four people and includes restaurant-quality dishes, with all the prep done, so you can enjoy quality time with the family. Start the meal with a classic prawn cocktail served with fresh wholemeal bread before moving onto the main course – a tender whole roast free-range British chicken with all the trimmings, and finish with a rich salted caramel and milk chocolate cheesecake with caramel sauce. Each three-course kit, including a bottle of Laurent-Perrier La Cuvée, is £125 inclusive of nationwide delivery. Optional bouquets available at £25 each. Orders must be placed by 11:59pm on Wednesday 10th March for delivery on Friday 12th March. If you have a special request regarding delivery, please email: athome@drake-morgan.co.uk
shop.drakeandmorgan.co.uk/meal-kits/ | @drakeandmorgan
MICHELIN-STARRED MEAL FROM BENARES – DELIVERY ACROSS GREATER LONDON (WITHIN M25)
Treat mum and the whole family to a Michelin-starred feast from Benares@Home. The 'Mum's The World' menu from Executive Chef Sameer Taneja features an array of delicious sharing dishes and generously feeds four. On offer is a whole organic roasted chicken served with a rich makhani gravy; coconut and curry leaf-infused wild seabass stew; and lamb biryani served with roasted cumin raita. Sides include dal makhani made with 24-hour cooked buttered black lentils and a creamy Kale Saag Aur Makai, whilst for dessert you'll enjoy Benares' signature Gulab Jamun. Available for delivery within the M25 between 12th and 14th March, the menu is priced at £160. For those with special Benares favourites like the restaurant's signature lamb chops, the á la carte menu is also available as is an array of wines and champagnes, beers, and pre-batched artisan cocktails. For an additional £30, you can also purchase a beautiful gift set from Benares which includes a bottle wine, pestle & mortar and an elegant scarf.
www.benaresrestaurant.com/order-online/ ,or please call the restaurant on 020 7514 2801 | @benaresofficial
HOT STONE SURF & TURF – DELIVERY ACROSS LONDON
Designed by Executive Chef Padam Raj Rai with his mum in mind, the special Surf & Turf inspired home menu starts with a selection of tataki and sukiyaki rolls with Kizami ponzu, made using the highest grade A5 Wagyu. Next, unwrap a beautiful Chirashi box, which arrives encased in traditional Japanese furoshiki cloth, and discover a stunning assortment of seafood – think delicate scallops, rich fatty tuna, Hamachi and ikura topped with truffle and caviar with 2-year aged soy sauce – all freshly prepared by hand. Homemade matcha cheesecake and lychee martinis are also included – kampai to you, mum! Available Thursday 18th – Sunday 21st March from 5-9pm, the menu can be ordered online to select London postcodes or collected from either restaurant, and is priced at £295 for two with additional dishes available to order for larger parties.
hotstonelondon.com | @hotstonelondon
littlebook.io
In a nutshell The Little Book Co. is a coffee table book featuring inspiring stories of female business
Beautiful bespoke rented table arrangements delivered to the door.
Make Mother's day special during lockdown!
www.tablescape.london/rental-packages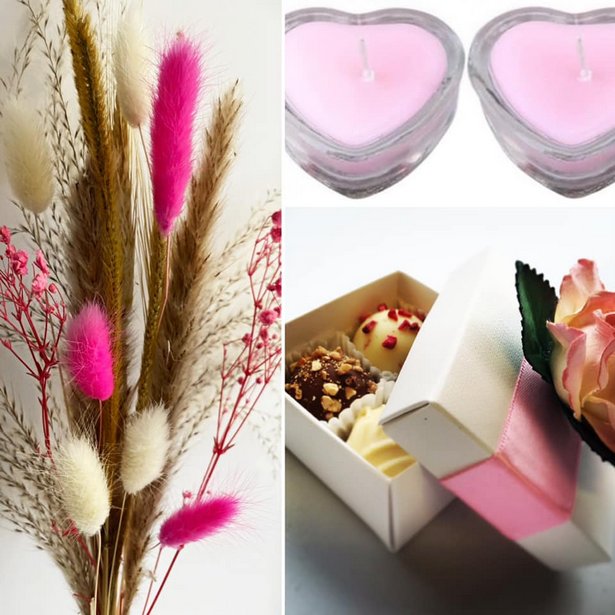 Tablescape.London has announced the start of their journey, a new rental service across the UK offering colourful bespoke table decorations. This year Mother's day is a little different as families cannot spend the day together for lunch at Mother's favourite restaurant. Instead you can send one of luxury table settings on offer from Tablescape.London (prices start from £69 for a rental package – including free delivery).
The range has lots of ready to go options available in a selection of different themes so you can find something to match your Mother's interests. Ranging from simple, opulent golds with luxurious handcrafted tablecloths to colourful, cheeky monkey character candle holders – there is something for everyone.
"Staying at home shouldn't mean you can't celebrate – our rental service is designed for anyone celebrating a special occasion during lockdown and our Mothers certainly do need celebrating this year!" says Laura, CEO at Tablescape.London
Tablescape.London also have an online shop where you can browse their range of colourful homewares, handcrafted cushions and table runners and bespoke made to order everlasting floral arrangements to liven up your homes. They have a Mother's Day package including a hand tied dried flower everlasting bouquet, candles, a glass vase and a small box of chocolates for just £28
www.Tablescape.London/shop
Features and benefits include: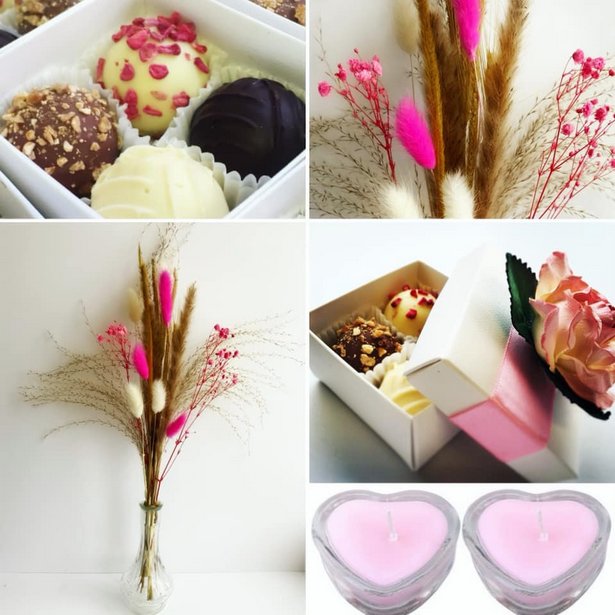 Ready to go rental packages- available in a selection of themes, such as colourful tribal safari inspired looks or bright floral looks with magical gold accessories.
The bespoke tablescape will be delivered to your door free of charge, in the box along with your unique items there will be simple instructions on how to set up your table, ready to add food & photograph! The return collection service is also included as part of the package so there are no hidden extra fees.
By renting the items for your table decoration we can not only save you time, storage space and cost, you can also help to reduce single use purchases and tap into the circular economy.
Tablescape.London have a special offer for Mother's Day rental packages which includes 4 Swiss milk chocolate truffles in a hand decorated box with ribbon and a large paper rose with every order – just add the code 'MOTHERSDAY' at the checkout to redeem this offer. All Mother's Day orders must be placed by 8th March for delivery by 11/12th March. Prices start from only £69.
For more information on the packages please visit www.tablescape.london/rental-packages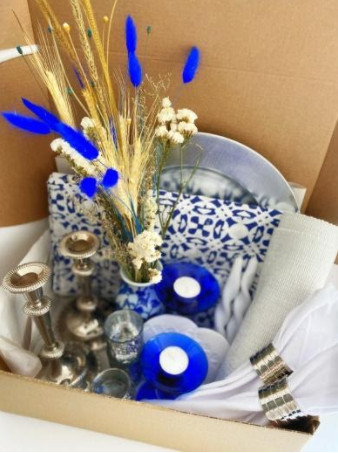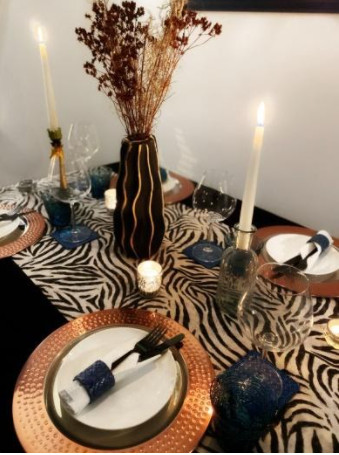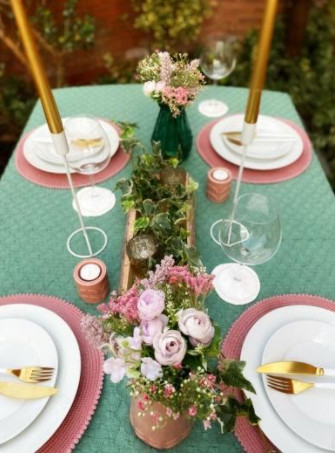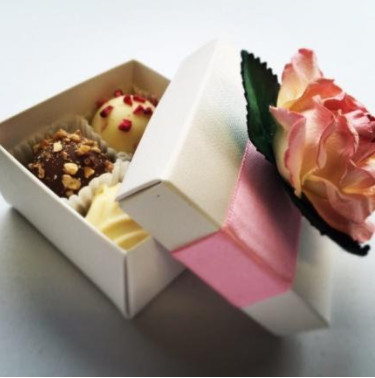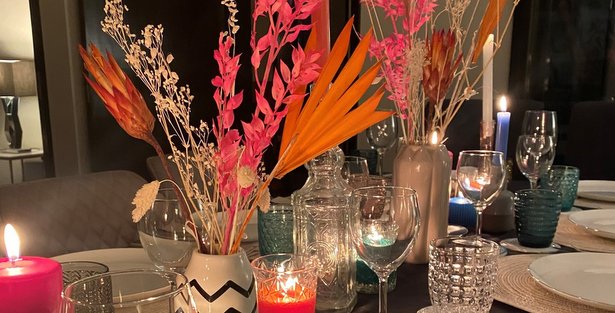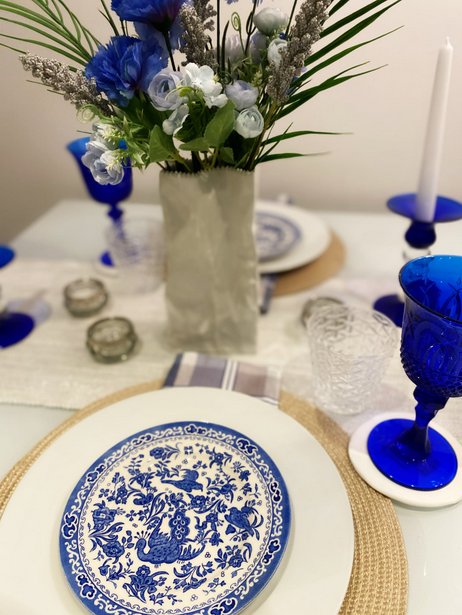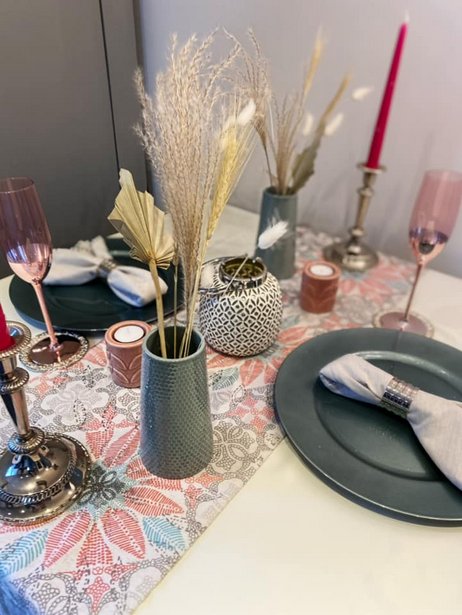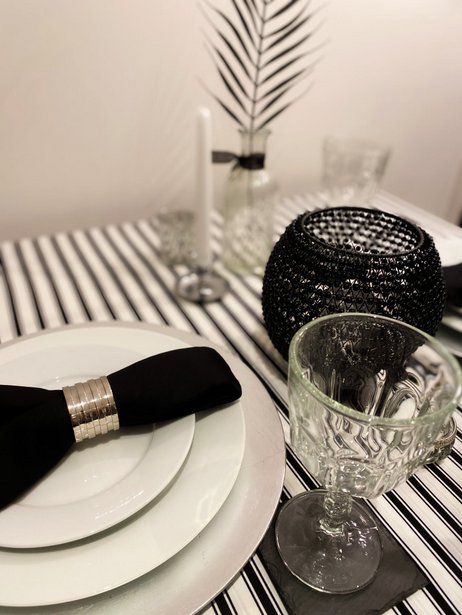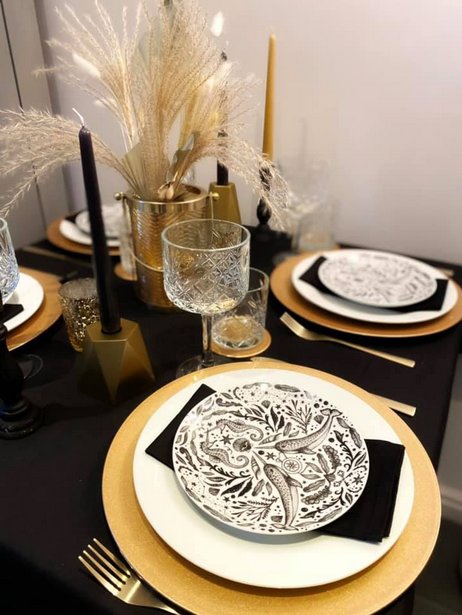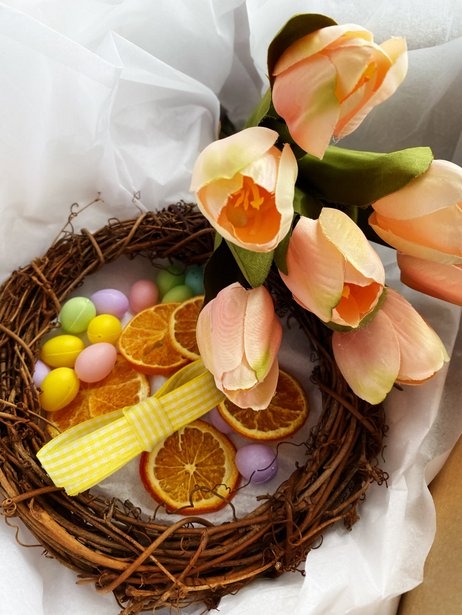 Gifts for Mum with Nationwide Delivery ??

PAUL BAKERY – NATIONWIDE DELIVERY
Make her feel like the queen she is, and surprise her with a Hug In A Box (£29.95) with nationwide delivery, filled with French fancies, including a light and buttery chocolate croissant loaf, 12 jewel-like mini macarons, six all-butter shortbread biscuits, plus PAUL's freshly ground coffee and a 1L carton of the brand's indulgent hot chocolate. For those located in London or Oxford, indulge in a Sweet Treats Box (£39.95) featuring three of PAUL's best-sellers – strawberry Fraisier or Craquant, Carrot and Fôret Noire cakes – beautifully packaged alongside mini beignets doughnuts and a box of 12 mini macarons. Or, opt for PAUL's limited-edition Meringue Drip Cake (£25.95 serves 6-8, £46.95 serves 10-12) with complimentary personalisation. Pre-order from 25th February with delivery from 8th – 14th March.
For all PAUL stockists, please visit www.paul-uk.com | @paul_bakeryuk
PLEESECAKES MINI-ME CHEESECAKE BOX – NATIONWIDE DELIVERY
Spoil the leading lady in your life with a sweet bundle of joy – aka, six mini cheesecakes from Pleesecakes – the UK's leading no-bake cheesecake brand. Available for nationwide delivery, opt for the Mini-Me Bundle or the Mixed Bundle featuring three of Pleesecakes' most popular flavours – Salted Caramel, Apple & Elderberry and Lemon & Raspberry, plus three new vegan flavours – Espresso Martini, Chocolate Hazelnut Fudge and Lemon & Raspberry. Guaranteed to make her smile! The Nationwide Mini-Me Bundles start from £24 (excluding delivery).
Order here: www.pleesecakes.com/collections/nationwide-mini-me/ | @pleesecakes
MARIAGE FRÈRES LUXURY TEAS – NATIONWIDE DELIVERY
Mother's Day might look different this year, but I think we're all agreed that after the year we've had, mums deserve a special treat like never before. What better way to say je t'aime than with gorgeous tea-inspired gifts from luxury Parisian tea house, Mariage Frères? Treat mum to a special Sweetheart® Tea Set – when pouring hot water, the jasmine flower bud begins to blossom, so she can enjoy a beautiful bouquet every morning. Complete with the gorgeous glass tea pot to admire it in all its beauty, the set costs £110.
Stockist: www.mariagefreres.com/UK/welcome.html and at Selfridges London
HATTINGLEY 2017 ROSÉ – NATIONWIDE DELIVERY
Hattingley's brand-new 2017 Rosé – voted best sparkling English rosé at the Champagne & Sparkling Wine World Championship 2020 – is the perfect gift to show mum you care if you aren't able to get together this year. Subtle and delicate in colour, this elegant rosé has a soft mousse and bright red fruit and summer berry aromas. A harmonious wine, with delicious strawberry coulis flavours and a creamy texture, enjoy with seafood or on its own.
£36 per bottle / £41 with gift box.
Stockists: hattingleyvalley.com/ | @hattingleywines
WHISP DRINKS – (Gift boxes: two cans for £7 or four for £12 wrapped in ribbon) – NATIONWIDE DELIVERY
Mother's Day means spring and drinking alfresco is here! This year treat your Mum to Whisp – a brand-new refreshing and 100% British hard seltzer (aka alcoholic sparkling water) – the perfect alcoholic gift delivered in a beautifully packaged box with a ribbon. Whisp drinks are made from naturally and sustainably sourced British ingredients and are 100% vegan and gluten-free, with no added sugar, sweeteners or preservatives and less than 66 calories per can. Whisp comes in two refreshing flavours, Whisp Cucumber & Mint and Whisp Raspberry & Elderflower.
Stockists: whispdrinks.co.uk/ | @whispdrinks
Moringa, Organic Jojoba and Rosehip Oil! www.desertessence.com/store/oils/moringa-jojoba-rose-hip-oil SRP is $13.99/2oz.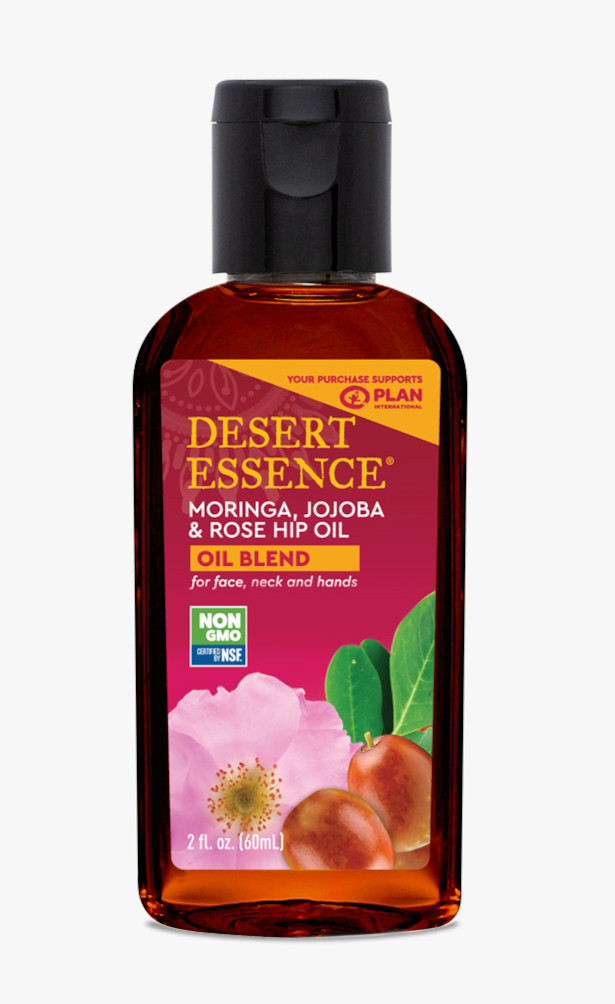 There's no way to truly thank Moms for all the things they do for us, but here's a perfectly simple, soothing and pampering Mother's Day gift she'll love: Desert Essence's Moringa, Organic Jojoba and Rosehip Oil! This replenishing and rich blend of botanical oils softens, illuminates and rejuvenates face, neck and hands. Derived from the seeds of the "Tree of Life," Moringa Oil is prized as one of the most nutrient-dense beauty oils on the planet, containing an abundance of vitamins, antioxidants and fatty acids. It, along with sebum-mimicking Organic Jojoba Oil, replenishes skin with balancing moisture. High in essential fatty acids and vitamin C, pure Rosehip Oil enhances the skin-rejuvenating benefits of this luxurious blend. Indulge daily for soft, smooth, glowing results. To purchase, visit www.desertessence.com or select national retail stores. SRP is $13.99/2oz.
How to use Moringa, Organic Jojoba and Rosehip Oil:
Show skin some love: Pour a small amount into the palm and gently work it into face, arms, legs, neck, torso or anywhere that needs some extra hydrating.
The eyes have it: Stress, poor nutrition and lack of exercise can make eyes look tired. Dab a tiny bit of oil on the thin, sensitive tissue around the eyes before bed and wake up with a bit of extra glow!
Treat tresses: depending on the length of your hair, rub a pea sized drop of oil into the palms and comb through freshly washed, wet hair.
Tame flyaways: A little oil is great for super curly or coarse hair to add sheen and gloss, or to tame "frizz" caused by humid air.
Enhance baths: add a quarter sized drop of oil to a hot bath. Pour in some bath salts or bubble bath for a luxurious home soak that won't dry skin out.
What's so great about Moringa, Jojoba & Rosehip Oil?
This unique combination of oils works wonders for face, neck and hands. Moringa Oil has protective antioxidant vitamin benefits. Restorative Rose Hip Oil stimulates collagen.
Moringa Oil helps fight skin fatigue to nourish dry, rough skin. Its anti-aging properties help reduce puffiness, purify skin, and boost radiance.
Jojoba Oil is an ideal carrier oil because it's closest to the skin's natural sebum. It enhances skin's texture and glow, leaving it moisturized, soft, and smooth.
Rosehip Oil's concentration of essential fatty acids GLA helps hydrate and illuminate skin, reducing fine lines and restoring skin elasticity.
BUDDHA TEAS for MOTHER'S DAY gift baskets: www.buddhateas.com/mothers-day-tea-bundle.html. SRP $34.99.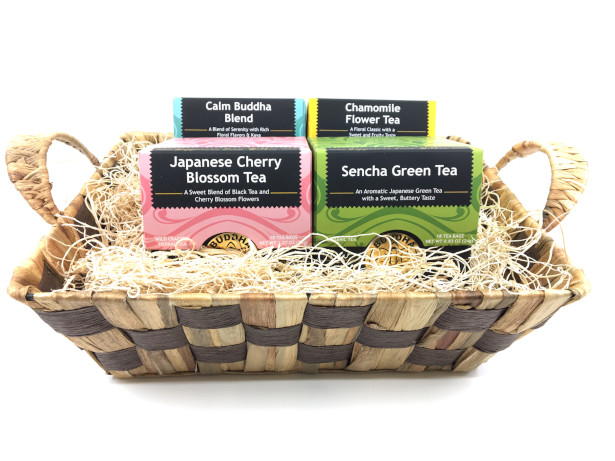 There's no better way to show the mothers in your life that you appreciate them, than with the four special teas chosen to fill Buddha Teas' Mother's Day Gift Basket.
This exclusive selection contains:
Calm Buddha Blend: Subtle, yet powerful, this comforting tea blend provides a balanced union of delicate herbs, including chamomile, lavender, and passion flower, guaranteed to gently carry you to an elevated feeling of calm.
Chamomile Flower Tea: An excellent tea to drink at the end of the day, chamomile has been used for ages as a relaxing drink that is highly enjoyed for its flavor, as well as for the sense of peace it can provide.
Japanese Cherry Blossom Tea: A perfectly balanced, delicate blend of cherry blossom flowers, leaves, and black tea. This is one of our most beloved tea blends, guaranteed to satisfy and delight tea lovers everywhere.
Sencha Green Tea: Sencha Green Tea is the most popular tea variety in Japan, and boasts extensive benefits enjoyed by tea lovers the world over.
Each Mother's Day Tea Basket comes packaged in its own beautiful wrapping, ready to give. Limited supply, so order now!
Arena Time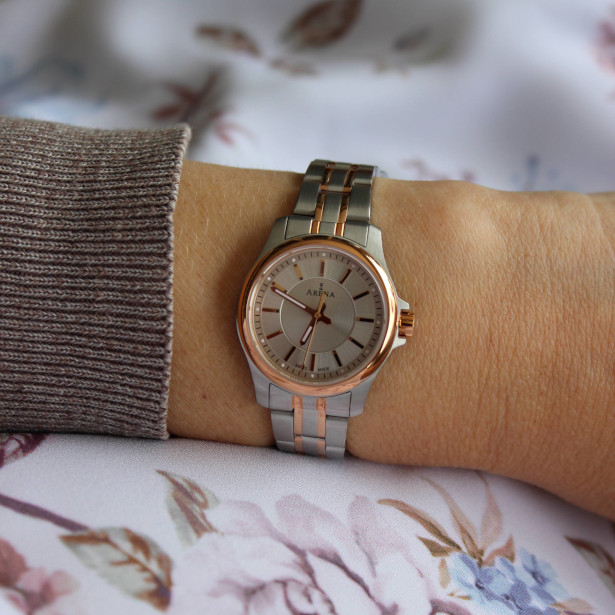 Beautiful Swiss Made watches that are the perfect mother's day Gift.
Our watches are of premium quality, they all have Crystal Sapphire Glass, Swiss Movement and are made in Switzerland.
You can view on our website: www.arena-time.com.
For a 20% discount. This code Mothers2021 can be entered at the checkout and the discount is available across their range.
They offer free worldwide shipping from Australia.
arena-time.com
Glamsteam is is currently the first 5-in-1 home beauty steamer on the market. Its versatile use allows you to incorporate various herbs and essential oils get the most benefits out of the different uses it delivers. The device lasts for up to 8-10minutes steam time and offers 5 multipurpose uses:
– facial steamer
– Air diffuser
– Cuticle steamer
– face towel steamer
– cold and flu remedy
glamsteam.com/
www.instagram.com/glamsteam/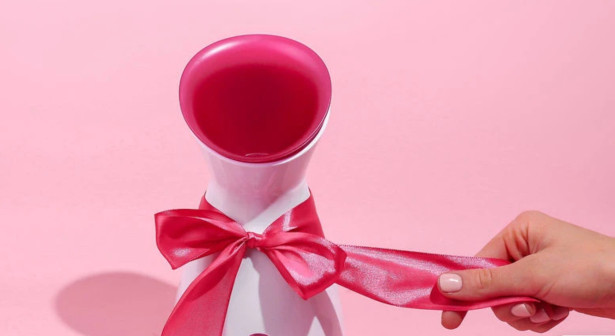 PRETTYPEGS LAUNCHES NEW CHUNKY LEG COLLECTION!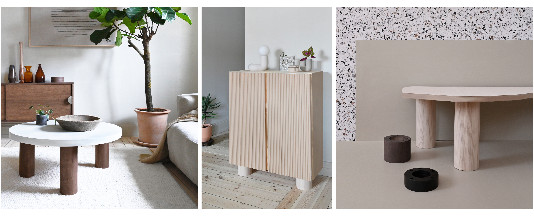 Prettypegs, the Swedish IKEA add-on company now takes personalization of IKEA furniture one step further with a new collection of legs, called Bertil. With its simplistic design yet generous proportions, Bertil comes in three different heights and is sure to sate all your minimalistic dreams!
"Usually, we design our legs to complement the design of a certain furniture, but this time we wanted to design a collection where the legs themselves act as focal points and become the statement detail of a room," says designer Stina Löfgren.
Launching this March, the Bertil Collection will be available in three different heights – 300, 100 and 40 mm and will let you take your standard IKEA sofa table, bed or sofa to the next level in no time! Made of solid wood, Bertil comes in four different colours – Ash Natural, Walnut, Oak and Black with prices ranging from 18 Euro / leg
Solid, stable and made from FSC certified wood, Bertil 300 is perfect for creating that trendy sofa table or seating bench. Just add a vintage stone top, or, why not use the leftovers from a floor project the way Ida from @nordicremake did? The two lower models are perfect for giving your bed, sofa or storage unit a face lift.
"At Prettypegs, our mission is to change the way people consume furniture and interior design. By constantly inspiring our customers new ways of hacking and re-designing pre-loved furniture, they will not only end up with a totally unique piece at affordable prices, but also with less impact on the planet", says Jana Cagn, Co-founder of Prettypegs.
Facts and Prices: Available on www.prettypegs.com from March 15th. Hardware fittings are always included. Available in three sizes and four different colours.
Bertil 40: 40×130 mm. Price Ash wood: 18 Euro / leg. Price Oak wood: 20 Euro / leg. Available in Ash wood, Black stained and Oak wood.
Bertil 100: 100x130mm. Price Ash wood: 32 Euro / leg. Available in Ash wood, Walnut stain and Black stain.
Bertil 300: 300x110mm. Price Ash wood: 43 Euro / leg. Available in Ash wood, Walnut stain and Black stain.
About Prettypegs: Prettypegs is a Swedish company born in 2012. Prettypegs creates the perfect accessories for any home, with a vast selection of furniture legs and smart parts, in a variety of shapes and sizes to personalize IKEA furniture. The business idea struck the founders Jana and Mikael while searching for a new way to bring life to their own IKEA sofa. Prettypegs aims to add character to each individual's homes and to inspire upcycling.
A Garden Fit for a Queen
1. Pocket Pruner Multi tool 12 in 1 available from Kikkerland for £23
This 12-in-1 pocket-sized pruner is essential around the garden. Unfold this handsome beechwood tool for pruning garden plants and use the remaining tools for household tasks.
Pocket Trowel Multi tool available from Menkind for £22.50
This Pocket Trowel multi tool has a weed puller, saw, root, remover, and pruning knife built into the handle. It's a super handy tool for gardeners.
Daisy The Dachshund Planter available from Kikkerland for £15
Plants best friend, Cute!
Solar Queen Available in pink or blue from Kikkerland for £20
God Save the Queen! The Solar Queen, that is! The Solar Queen is a must-have for any lover of the crown. Just set Her Majesty in the sun and watch her give her classically elegant wave the world has known for decades! If you never get to meet the queen, getting a wave from The Solar Queen is the next best thing! All you need is a spot of sunlight! You may never get that invitation to Buckingham Palace, but you can invite The Solar Queen to tea any day! Just give The Solar Queen a little sun and you'll feel like the guest of honour. The Solar Queen is the perfect way to pay tribute to Her Royal Majesty.
Elroy The Royal Corgi – Solar Powered available from Kikkerland for £17.50
The Queen of England has 5 Welsh corgis: Emma, Linnet, Monty, Holly and Willow. Her Majesty loves corgis so much that designer Chris Collicot created Elroy, a corgi companion for the Solar Queen.
Solar Gnome available from Kikkerland for £20
This magical earth dweller perches and smiles on your windowsill and uses the sun to wave "Hello!"
Industrial Watering Can available from Kikkerland for £20
Heavy-duty for home gardening. Holds 950 ml.
Water From A Crystal Available from Kikkerland for £15
These clever hand blown glass crystals are the perfect way to consistently water your plants. Simply fill with water and place in your flower pot with the cork stopper facing down. It will drip water into your plants soil over the course of 3 to 4 days.
Industrial Plant Mister from Kikkerland for £20
Heavy-dusty for home gardening. Holds 350 ml.
Brass Plant Mister Available from Amazon for £20
Water your flowers in classic style with this polished finish mist sprayer. Not only is this product useful, but also cute decoration for any room. Simply fill, point and push the top.
Unique Gifts for Wonderful Mother's
The Heart Morph Mug £10 from Kikkerland. Just add your favourite hot beverage and watch these mugs morph right before your eyes. Made of thermographic inks, these mugs react to heat, revealing new and fun artwork. As your beverage cools, the graphics change back to their original state.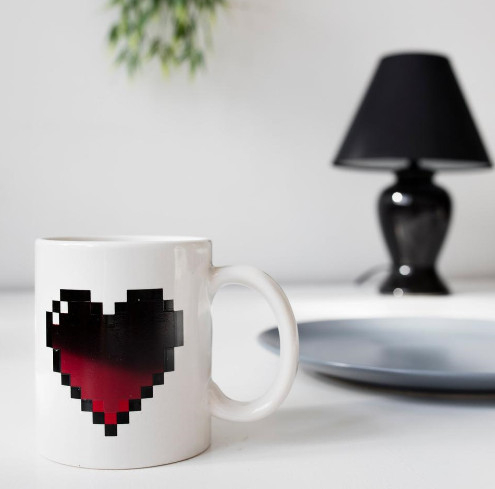 The Easel Book and Tablet Stand £20 from Beaumonde Stylish all-wood design holds any sized tablet or your favourite book. Adjust to your preferred viewing angle. Collapses flat for easy storage.
The Fox Manicure Set £17.25 from Trouva One must have a healthy nail bed and there's no easier way to ensure that's the case than by keeping this fab Fox Manicure Set in your bag at all times.
The Mirror Power Bank £17.50 From Kikkerland The compact mirror and power bank keeps you looking perfect and charged up.
The Unicorn Corkscrew £9 from Kikkerland Unicorns will be real after you've opened enough wine with our unicorn corkscrew. Let the sturdy beech wood and stainless-steel screw magically open your wine.
The Solar Queen – Gold Edition £23 from Kikkerland Ideal for fans of the Crown her majesty. This solar queen waves her hand when hit be sunlight.
The Copper Head Massager £5 from Kikkerland With a beautiful copper shine this Copper Head Massager reduces tension by stimulating sensitive nerves in scalp with its soft, white rubber tips.
The Bird Multi-Tool £11.95 from Trouva A bird in the hand…is a 6-in-1 multi-tool! This helpful birdy's beak is a stainless steel Philips head screwdriver, her plumage is durable beechwood, and her 3mm and 2mm Allen key feet and 6mm, 5mm, and 4mm tail-feathers are always at your service.
The 3-in-1 Copper Pen Tool £4.15 from Amazon This handsome pen is exactly what you need to get things done. Comes with built-in spirit level, and screwdriver. Writes with black ink.
The Zen Tea Infuser £23 from Kikkerland Modern glass bottle with infuser and secure bamboo lid, make your tea and drink it too.
Mother's Day is fast approaching, and it is a time where we celebrate what mothers do all year round for their family.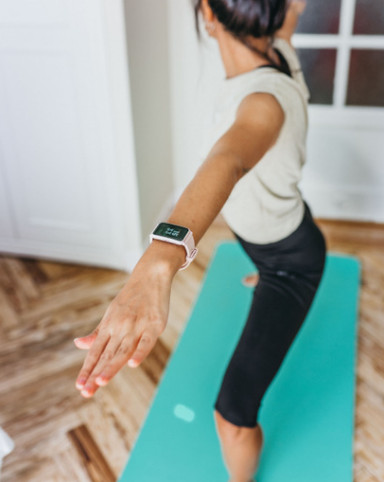 This past year in particular, mothers have gone above and beyond to support their children during these difficult times. From taking up the challenging role of home school teacher, motivational cheerleader and chef, whilst also balancing this with work, this year mothers have become superwomen.
HONOR Watch ES – This is a personal trainer on-to-go. The stylish watch caters to the fashion-forward fitness enthusiasts offering 95 workout modes and 12 animated workout courses; including fat burn and abs workouts. A perfect way to stay fit whilst at home and enjoy workouts with the kids. (RRP £99.99)
HONOR Watch GS Pro – A rugged outdoor smartwatch equipped with an extraordinary 25-day battery life, high precision positioning system to help you avoid losing your way and more than 100 workout modes. One to gift for mothers that enjoy outdoor activities and want to go on a long hike Mother's Day weekend! (RRP £249.99)
HONOR MagicBook Pro – A powerful yet lightweight laptop to help creative professionals enhance productivity and boost creativity. The MagicBook Pro guarantees blistering data speeds when transferring files and stunning colour – perfect for viewing photos, movies and browsing the web. Why not treat yourself to quality entertainment with the latest updated version powered by Intel and watch some great home entertainment or join a family virtual quiz night. (RRP £849.99)
HONOR 9X Lite – Mother's Day may be the perfect time for a phone update. HONOR 9X Lite has a unique Eye Comfort Mode Certified by TÜV Rheinland where blue light radiation is reduced to prevent eye fatigue – definitely something that can be useful when we are all constantly on screens at the moment! (RRP £229.90)
HONOR Router 3 – Tired of slow internet holding you back? It might be time to gift the possibility of fast internet to never let a Zoom call or your favourite series cut off. With the HONOR Router 3, the next generation of Wi-Fi is here. With Wi-Fi 6, you can expect faster network speed, stronger Wi-Fi connections, and wider signal coverage on all your devices. That means smoother streaming and gaming, and lightning speed downloads. (RRP £79.99)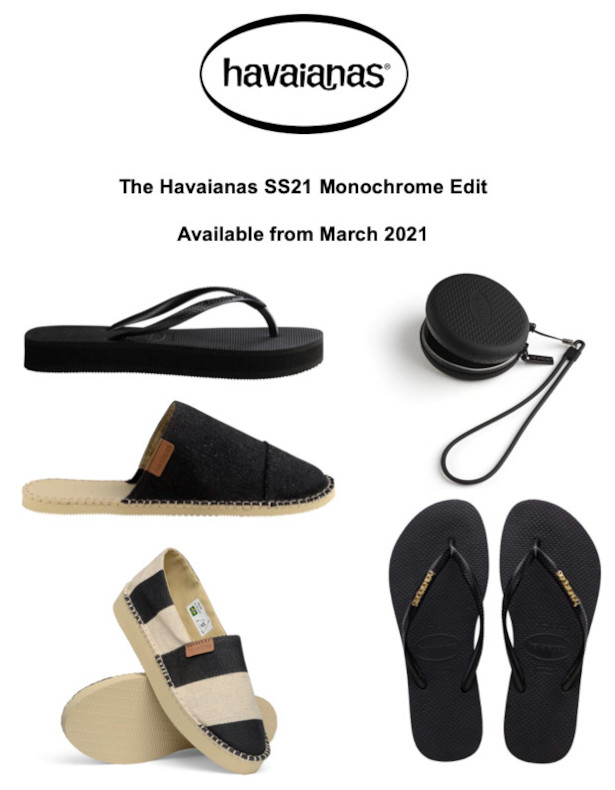 10 gift ideas for mums who deserve a bit of quiet… isn't that all of them?! Quiet Mark (UK)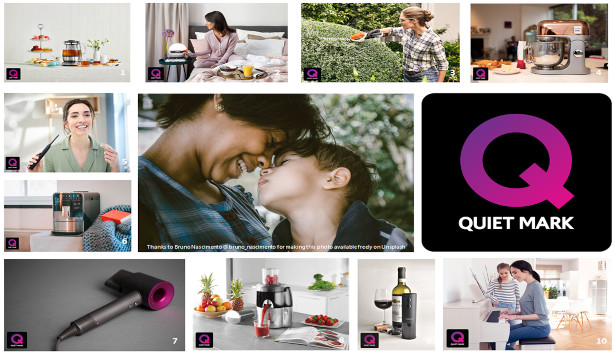 In 2020, we celebrated Mother's Day on 22nd March, a day later the UK went into a full lockdown. This year, on 14th March 2021, we will celebrate the first Mother's Day during a global pandemic, which has radically transformed our lives. In its modern form, Mother's Day has been celebrated for over 100 years – honouring the strength and resilience of all of the mums everywhere.
Of course, motherhood is filled with abundant joy, but as we are getting used to this new normal, many households are also faced with the aditional challenge of juggling working from home, homeschooling and maintaining the home all whilst trying to preserve a sense of normalcy and stability. That's why it is important, more now than ever, to show mum our love, gratitude and kindness.
Here is a list of 10 Quiet Mark certified gift ideas for a mum that deserves a bit of peace and quiet… and let's face it… that's all of them, isn't it?!
Sage Tea Maker™ Kettle
Different tea varietals require different temperatures and steeping times to bring out their unique flavours and aromas. Simply press a button and watch as the basket descends gracefully into the water. Set the timer and wake up to your favourite brew.
Lumie Bodyclock Luxe 700FM
Lumie Bodyclock Luxe 700FM is one of Lumie's newly updated top-of-the range Bodyclock sleep/wake-up lights, featuring high quality audio with FM radio, Bluetooth speakers, and a selection of over 20 sleep/wake sounds. Other features include low-blue light to be non-alerting at bedtime, fully adjustable bedside lighting, a glass lamp cover; auto-dimming display; sunrise and sunset from 15 to 90 minutes; a nightlight setting; 7-day alarm; dimmable bedside lighting; tap-control snooze; power failure back-up.
Stihl HSA 26 Cordless Shrub/Grass Shears
The HSA 26 battery-powered handheld shrub shears are brilliant for use in small and large gardens alike, as they make pruning small-leaved trees and shrubs so easy!
With plenty of power, the HSA 26 delivers a precise, clean finish when maintaining topiary or hedges using the shrub blades. The teeth on the shrub blade are specially shaped to hold the branches in the cut for a neat cut.
The HSA 26 also comes with an interchangeable grass trimming blade, which is quick and easy to switch over, and is perfect for quickly tidying up lawn edges. It all comes in a handy canvas case to conveniently carry and store the shears, both blades, the battery and the charger.
Kenwood kMix Editions KMX760
Stand Mixer
The kMix Editions KMX760 stand mixer combines striking modern design with uncompromised everyday performance that you'd expect from a Kenwood product. Its luxurious style and sophistication will be an eye-catching addition to any kitchen. The kMix Editions range has been designed and engineered to be an amazing addition to your kitchen. Bringing you the great performance and design from the current kMix stand mixer, with a premium finish, easy to clean stainless steel bowl tools and Quiet Mark status. Kenwood customers love baking, this kMix machine is there to inspire and deliver the best results possible.
Kenwood believe in taking pleasure in the process when baking. kMix Editions is the quietest kMix stand mixer in their range, ensuring your time spent in the kitchen is as relaxing and enjoyable as possible.
Philips Sonicare ExpertClean 7300
Electric Toothbrush
The new Philips Sonicare ExpertClean features a powerful yet gentle DeepClean+ mode combined with a progress report that puts you in control of your oral health in between dentist visits. Now, you can get that professional clean feeling every day at home.
How does Quiet Mark assess its products?
Quiet Mark leads its definitive acoustic measurement system engaging with specialist acoustic teams conducting assessments of declared technical test data, and acoustic measurement of products in the purpose-built Quiet Mark test laboratory and specialist acoustic lab partners for specific product categories.
​Acoustic product data is compared like for like in each category triangulating the core performance data of the product with its acoustic performance. From a comprehensive data set of a selection of current comparable market samples for each category, between 10% to 20% of the quietest best performing products are awarded Quiet Mark certification. Each product category is re-evaluated annually to reflect new models coming on to the market.
Melitta Barista TS Smart Coffee Machine
The Melitta® Barista TS Smart® can really do a lot. For example, it can make 21 different coffee specialities. With the right coffee beans, according to the original recipe or your own personal creation.
A special highlight: With the Melitta® Connect app you are able to steer the preparation of coffee and manage many other features really simply with your smart phone.
Dyson HD01 & HD02 Supersonic Hair Dryer
Hair dryer design hasn't fundamentally changed since the 1960s. Most still use large, bulky motors that can only fit in the head of the machine. The Dyson Supersonic™ is different. It's re-thought. It's small yet powerful digital motor sits in the handle, completely changing the way it works.
A glass bead thermistor measures the air temperature 20 times per second, guarding against extreme heat damage to protect natural shine.
The heart of the machine is the small and powerful digital V9 motor for fast drying. Conventional motors can be slow as 12,000RPM. The Dyson V9 motor is fast, at 110,000RPM, moving 13L of air each second to create a controlled, high velocity airflow.
It's engineered for balance, with a motor that sits in the handle, for a new kind of drying experience.
It's acoustically tuned for conversation. The powerful motor is tuned to produce one inaudible frequency. And it's enveloped by a vibration reduction system, further reducing the transfer of noise between the motor and the case.
Magimix Juice Expert 3
For juice-lovers everywhere. Make juices, smoothies, plant-based milks and freshly squeezed citrus juices with ease. Using cold press technology, the Juice Expert 3 has shown to retain more vitamins and minerals alongside extracting higher yield with lower oxidation. The Magimix Juice Expert 3 is the ultimate juicer taking up little worktop space but containing a powerful and versatile machine.
3 capabilities in 1 powerful machine:
Juice Filter XL: For perfectly pure and clear juices
Extra Press XL: For deliciously smooth juices, milks and smoothies
Citrus Press and pulp system: For freshly squeezed juice with or without the pulp
Lakeland Rechargeable Wine Opener
Gift Set
If you're looking for a gift for the wine buff in your life, look no further than Lakeland's smart Rechargeable Wine Opener Gift Set – stored inside a stylish black faux leather box is everything they'll need to enjoy a perfectly poured and aerated glass of their favourite tipple.
Yamaha Clavinova CLP-700 Series
Digital Piano
Created for experienced pianists and beginners alike, this exquisite new Clavinova CLP-700 series offers endless opportunities for learning, creative musical expression and simple fun. The new instruments come with a maximum of natural playability, complete with the breath-taking sound quality that Yamaha has achieved through decades of acoustic concert piano craftsmanship.
The new CLP-700 series offers all players an unforgettable, concert grand piano experience, while also being much more than just an alternative to an acoustic instrument. This innovative technology conveys a sense of space as if not wearing headphones at all and offers hours of musical fun while providing hearing protection even with louder volumes.
Stockist details:
www.quietmark.com/
About:
What is Quiet Mark?
Quiet Mark is the international approval award programme associated with the UK Noise Abatement Society charitable foundation (est. 1959). Conducting expert acoustic testing and verification of products Quiet Mark has over the past 9 years driven change in manufacturing worldwide to prioritise noise reduction within the design of everyday machines, appliances, technologies and house build materials, creating the first one-stop platform for third-party approved noise reduction solutions for every living space to health and well-being.
Through specialist acoustic measurement and product assessment, Quiet Mark identifies the quietest products in over 70 product categories giving consumers and trade buyers a more informed choice about the sound levels of the products they buy. The Quiet Mark scheme drives designers and manufacturers to reduce sound levels of their products enabling households and workplaces to rebalance the soundscape reducing stressful unwanted noise.
Why Quiet Mark?
"I couldn't hear my baby crying over the noise of the hairdryer"
The damaging effect of excessive noise on health, productivity and social cohesion is seriously underestimated.World Health Organisation research shows that environmental noise pollution affects mental and physical health and is now second only to air pollution as the world's largest killer pollutant. Across an estimated population of 340 million people, at least 1 million years of healthy living are lost each year due to noise pollution in Western Europe.
In our fast-paced lives, vibrancy is exciting and necessary. But this heightened state can only be valued if there is also the opportunity to choose the alternatives of calm, quiet and the chance to switch off. Quiet Mark was established to provide a credible, independent scheme that would help consumers easily identify quieter products for the home, at work and for public spaces.
Acoustics Academy for the Building Sector
In February 2020, in a move to further expand its service to tackle noise related problems in building design Quiet Mark launched its Acoustics Academy to include third-party verification of specialist acoustic materials for the building sector including – walls, floors, ceilings, doors, windows etc.
This brand-new online platform further equips and empowers architects, builders and designers with a guide to expertly verified leading acoustic solutions for every building application area. For more details – www.acousticsacademy.com
Our Partnerships
Quiet Mark has established a unique alliance of partnerships with leading retailers who are helping shoppers to find the quietest appliance technology available on the market including John Lewis & Partners, Argos Sainsburys, Currys Dixons, ASDA, Lakeland and British Independent Retailers Association.
Quiet Mark is working in partnership with the US Good Housekeeping Institute, one of the most trusted and respected names in America, acoustically testing and reviewing products for the benefit of its readers and raising the bar for quality acoustic design to support consumer health.
By highlighting the distinctive purple Quiet Mark as a trusted symbol, our retail partners are enabling consumers to make a more informed choice about quieter high- performance products they share their homes with. This is a powerful example of collective customer care to combat stress-related noise, an important health and environmental issue.
Our Heritage
The Noise Abatement Society (NAS) was founded in 1959 by the entrepreneurial businessman John Connell OBE who believed that being exposed to excessive noise profoundly affected health, children's learning, productivity, and general quality of life – he called noise 'the forgotten pollutant'.
John almost single-handedly lobbied the Noise Abatement Act through Parliament, when in 1960, noise became a statutory nuisance for the first time in the UK. His practical problem-solving included introducing rubber dustbin lids and plastic milk crates to reduce urban disturbance, stopping night flights, and in the early 70's he commissioned detailed planning for a revolutionary Thames Estuary Airport directing flight paths out to sea.
Today the internationally respected NAS seeks to accelerate change to protect future generations from a worsening aural environment by disseminating new methods of sound management, running an awareness programme for schools, incentivising industry to design low-noise technology and providing the only national help line dedicated solely to the problems of noise. NAS cannot change the human condition, but it can offer practical ways to support those who wish to exercise choice in an otherwise noisy world.
For more details – www.quietmark.com
Inspirational Women of the world Babushka nesting dolls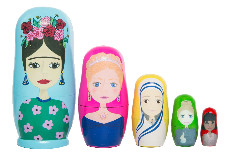 These beautiful dolls will look stunning in any room. Each design is hand-painted, with close attention to detail and a charming nostalgic feel. They are intended as decorative additions to your interior design – what a great way to show your mum how inspirational she is to you!
Price: £29.95
Stockist: marmaladelion.co.uk/
Spoil new mums with these beautiful and multi-usable play mats
Spoil new mums or mums to be, with these gorgeous, multipurpose play mats. Use them indoors, use them outdoors, use them again and again. The play mats' waterproof fabric and non-slip backing mean you can use these just about anywhere – in the living room, in the bathroom after bath time, in the park, on the beach. They really will make those baby months that little bit more comfortable.
Price: from £89.95
Stockist: marmaladelion.co.uk/
Snuggle up like a koala with your children with these blankets
There's nothing like a blanket that can wrap you up alone or with your children. Get all the feels with these beautiful, suitable blankets that everyone in the family will love. Stunning designs, soft on your baby's skin, and oh so cosy – they really are the perfect all-rounder.
Price: £54.95
Stockist: marmaladelion.co.uk/
Life of Coco
With a focus on sustainability and avoidance of waste combined with great design and product quality, this range of coconut and bamboo based products (bowls, cups, straws, cutlery, candles) make excellent Mother's Day gifts!
Feel free to have a look at their website www.lifeofcoco.com.au

MOTHER'S DAY GIFT GUIDE… from Ladies Love Fragrance… ladieslovefragrance.com
Your scent experiences are very personal, often triggering memories and nostalgia, and taking you to a time and place like no other sense can do. At Ladies Love Fragrance, we're on a mission to not only help you feel incredible by using the scents you love but help you to capture the very essence of yourself.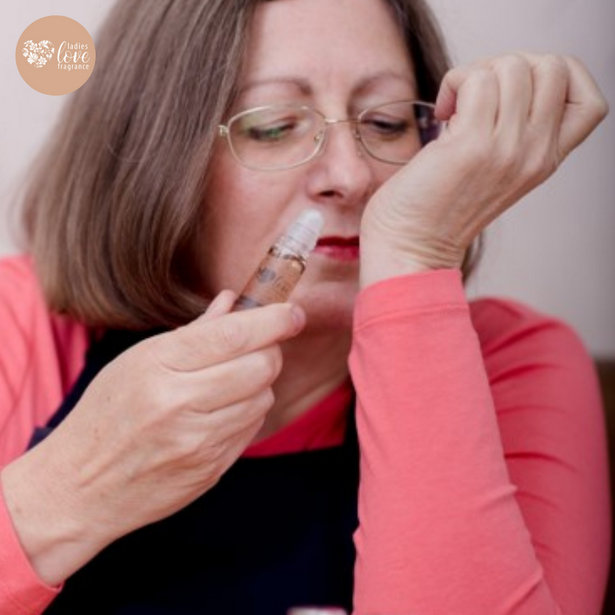 With sales of home fragrances at an all-time high, as a provider of bespoke scents and scent experiences, we've launched our monthly virtual live workshops so you can design a happy scented reed diffuser for your home. We'll send your personal kit containing all the materials you'll need, including natural essences combined with a Vegan Society-certified diffuser base. When you sign up for a class, we'll ask some brief questions about the scents you like/dislike and your kit will arrive shortly before your scheduled reed diffuser masterclass. Signing up with a friend, family member or colleague is a great way to experience and connect with each other no matter where you are in the UK. You may even have a new hobby to continue to enjoy afterwards!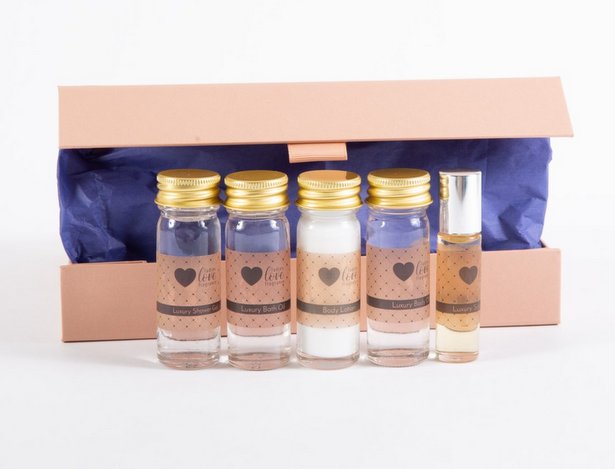 Our gift vouchers are valid for 12 months or you can book directly for a specific event at www.ladieslovefragrance.com/design-your-own-home-fragrance/ Costing £59 per person, the online reed diffuser masterclass lasts approximately 1.5 hours.
Our clients are scent connoisseurs, celebrating and embracing their individuality, feeling empowered and oozing confidence with their bespoke and custom made-to-order fragrances. With a degree in aromatherapy, training in natural perfumery and 23 years' professional experience designing bespoke fragrances and teaching clients how to create their own special scent, we are specialists in our field.
Find out more at www.ladieslovefragrance.com or follow us on Facebook and Instagram, both @ladieslovefragrance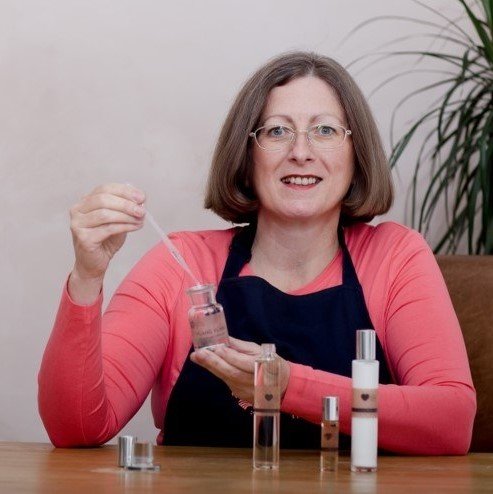 Nothing stirs the passionate heart like a fresh rose with its velvety soft petals and inimitable fragrance. But that beauty has been short-lived … until now. Empress Flora has created roses in a multitude of vivid colors that remain vibrant and smell wonderful for at least a year.
One of the gift selections even comes equipped with a video screen for recording a personal message that, too, will last for years.
See more at :- www.empressfloral.com
They preserve their flowers in Colombia after harvesting when they are in bloom.
Empress floral would welcome contact from potential business partners in UK.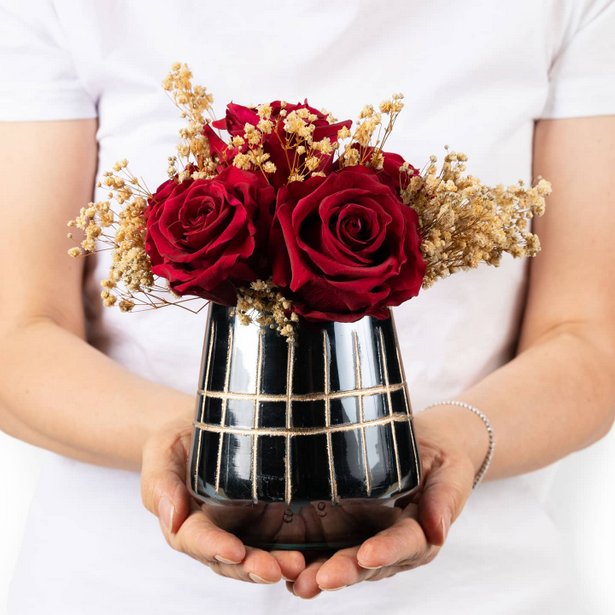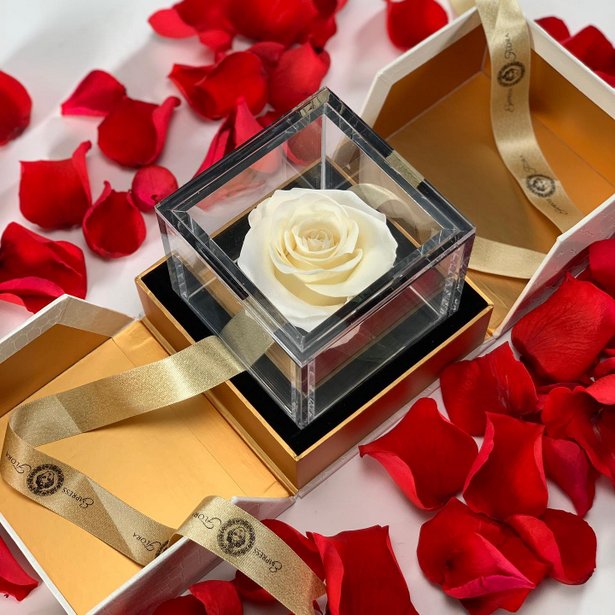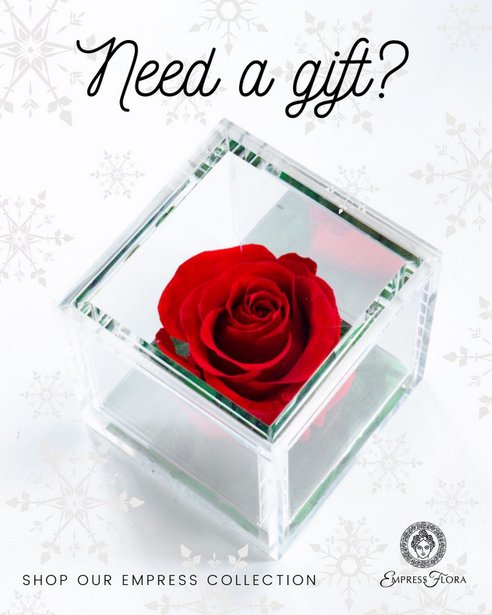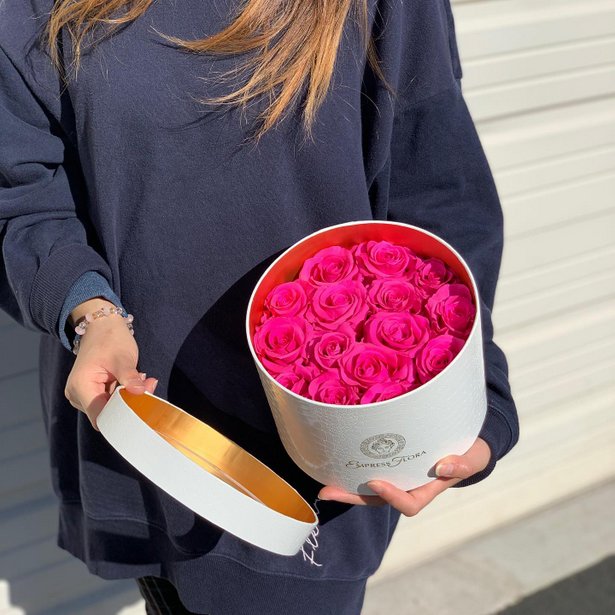 BARBARI:
Mini Trio Pack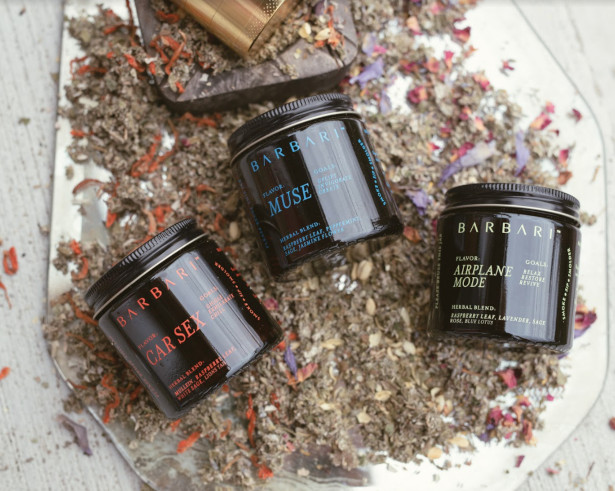 Chillout, glow up and find your inspiration with our Mini Trio Pack. Enjoy 8g of each of our signature Herbal Blends. Who says you can't have it all? Our Trio pack is perfect for each occasion. Each jar contains 8g of the loose-leaf herb. Total 24g of the herb. Products in the bundle include:
– Muse ($23.00)
– Airplane Mode ($23.00)
– Car Sex ($23.00)
Price: $35.00
barbarishop.com/trio-pack/
—
KIND LAB:
The Serenity Line
Peace of mind and body is the goal of Serenity products, targeted to support stress and sleep issues, as well as physical pain that may come from internalizing stressors of modern life. Products in the line include:
– Serenity Wand ($30.00)
– Serenity Chews ($45.00)
– Serenity Salve with Magnesium ($60.00)
– Extra Strength Serenity Chews ($75.00)
Price: $30.00 – $75.00
kindlab.co/product-category/serenity
—
THE BITTER HOUSEWIFE:
Cocktail Bitters Full Set
Choosing can be hard, so why do it if you don't have to? Get one of each of Bitter Housewife's flavors so you have the right bitters on hand no matter what you choose to mix up. Each of our cocktail bitters has been carefully crafted from whole botanicals to blend perfectly into your drink. Great ingredients make for great drinks. Set includes one 100 ml bottle each of:
– Old Fashioned Aromatic Bitters ($16.00)
– Cardamom Bitters ($16.00)
– Orange Bitters ($16.00)
– Grapefruit Bitters ($16.00)
– Lime Coriander Bitters ($16.00)
– Barrel Aged Bitters ($18.00)
Price: $98.00
thebitterhousewife.com/products/cocktail-bitters-full-set
Recipes: thebitterhousewife.com/blogs/news
Mother's Day Gifts for Expectant Mums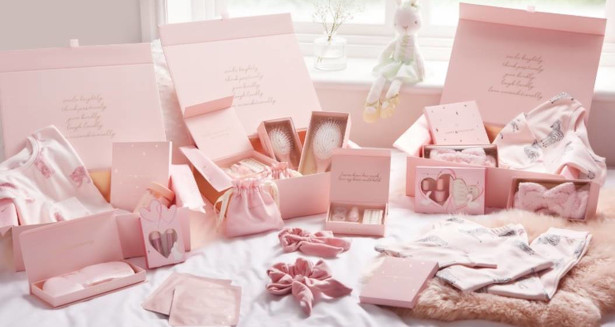 · Bedtime just got a whole lot cuter – introducing the Tiffy & Tallulah mummy Pyjama Sets. Your new must-have cosy evening essentials, with the cutest pink leopard print or Zebra print, ultra-soft, 100% cotton and super comfy – Tiffy & Tallulah have got your lazy Sunday attire sorted. Perfect for day-time lounging but made for snuggling in bed, they've got an elasticated waistband and tapered wrists and ankles meaning they won't ride up throughout the night, no matter how much you (or your mini) tosses and turns. RRP £39.00 available at tiffyandtallulah.com
· Enjoy a stylish night's sleep at home or on-the-go with the Tiffy & Tallulah Mummy Sleep Mask. Made from a light pink vegan-silk and encased in a luxurious pink and gold keepsake box, the Tiffy & Tallulah Sleep Mask is perfect for expectant mums this Mother's Day, makes a great baby shower gift and will allow you to get those extra winks in before little one arrives. RRP £9 available at tiffyandtallulah.com
· For the one who needs to pamper the most… mummy! Make her feel extra special this Mother's Day with the NEW Tiffy & Tallulah Made for Mummy Mother's Day Hamper. With a pair of 100% cotton PJs, a Strawberry & Coconut Bath Soak, soothing Sheet Masks and a Vegan Silk Sleep Mask – a luxurious gift mummy deserves to be treated to. RRP £60 available at tiffyandtallulah.com
· Give your Tiffy & Tallulah must-haves the home they deserve with this gorgeous make up and toiletry bag. Clear so you can easily see what's inside and with a matching mini version for your little ones, it's the perfect storage for your essentials. Wipes clean and is waterproof, so a great addition to your hospital bag too. RRP £11 available at tiffyandtallulah.com
Mother's Day Matching Gifts for Mum & Mini
· Bedtime just got a whole lot cuter – introducing the Tiffy and Tallulah matching mummy & Mini Pyjama Sets. Your new must-have cosy evening essentials, with the cutest pink leopard print or Zebra print, ultra-soft, 100% cotton and super comfy – Tiffy & Tallulah have got your lazy Sunday attire sorted. Perfect for day-time lounging but made for snuggling in bed, they've got an elasticated waistband and tapered wrists and ankles meaning they won't ride up throughout the night, no matter how much you (or your mini) tosses and turns. RRP £26 for mini & £39.00 for mummy available at tiffyandtallulah.com
· Introducing the Tiffy & Tallulah Beauty Bonding Pamper Hamper. The perfect Mother's Day Gift for a mummy and mini me that just love to pamper, with twinning beauty products and accessories to help create a beauty bonding experience filled with love & fun. With twinning mummy & mini pedi kits, hairbrushes and gorgeous velvet hair bows. RRP £40 available at tiffyandtallulah.com
· All about creating moments to treasure, make Mother's Day extra memorable this year with the Tiffy & Tallulah Memorable Moments Mother's Day Pamper Hamper. Choose your PJ style and size for both mummy and mini, then add your accessories to complete the perfect gift. All encased in a luxury pink and gold keepsake box. RRP £80 available at tiffyandtallulah.com
· Fill this Mother's Day with lots of love & memorable moments with the NEW Tiffy & Tallulah Limited Edition Nail Kit. All about creating those precious bonding moments, this Nail Duo is no exception…
· For a matching mani that couldn't be cuter, discover our Nail Art Duo. With twinning pink nail varnishes (mini's water based and solvent free), no kit is complete without our NEW adorable swan, bunny, love heart and mum & mini stickers, for at home nail art you'll both be obsessed with. RRP £11 available at tiffyandtallulah.com
· Pucker up with the Tiffy & Tallulah Lip Gloss Duo, containing a strawberry-scented shiny pink gloss for mummy and a matching smaller sized edition for mini, get kisses twice as nice and pamper the ones that deserve it the most (mummy and her mini!). Encased in a super cute Limited Edition packaging, fill this Mother's Day with lots of love & memorable moments. RRP £9 available at tiffyandtallulah.com
Jabra headphones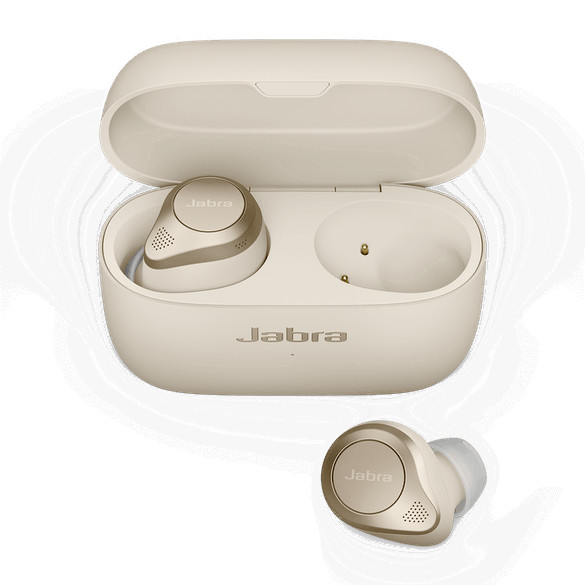 Jabra's products combine the latest and greatest in audio technology with a sleek and stylish design. There's a perfect set for the mum who's training for a triathlon, the mum who's being her own boss, and the mum who's taking a well-deserved break – or the mum who's doing all three!
Enjoy the sound of silence: Jabra Elite 85t £219.99
Jabra Elite 85t – Gold BeigeThe Jabra Elite 85t are the perfect pairing for the mum-on-the-go. The newest earbuds in the Jabra Elite range are engineered like never before, providing fully adjustable Advanced Noise-Cancellation to give you an incredible audio experience without interruption. Thanks to a semi-open design, they will be some of the comfiest earbuds you'll ever try.
With 5.5 hours of battery life on a single charge (ANC on) and up to 25 hours of charge with the compact charging case, these little earbuds will see you through from afternoon work call to evening jog, and then some!
The perfect companion, come rain or shine: Jabra Elite Active 75t £169.99
Jabra Elite Active 75t – SiennaThe Jabra Elite Active 75t earbuds are the perfect workout companion for beating that PB or sweating through the HIIT session.
The fit of these earbuds provides top noise isolation, giving you the option to be totally immersed in your music or calls. The Elite Active 75t is now available with Active Noise Cancelling (ANC) as standard, giving you the next level in noise cancellation. And, with HearThrough activated with just the push of button, you can choose to let the sound in whenever you want.
The earbuds are dust and sweat resistant and have a battery life of up to 28 hours.
Keep going and going… and going: Jabra Elite 45h £69.99
Jabra Elite 45h – Copper BlackThese headphones are a perfect for kicking back with a cuppa (or gin) or out on a ramble in the countryside.
The sleek, lightweight design with soft oval ear-cushions provides comfort and a perfect fit, so you can wear them for hours. What's more, with up to 50 hours of battery life in a single charge, there really is no stopping the Elite 45h.
These headphones also have an ultra-fast charging capacity that means you can get up to 10 hours of usage from just 15 minutes of charging – that's one less thing to worry about!
Make the Most of Mother's Day
Make your mum smile this Mother's Day with great value accessories from Go Travel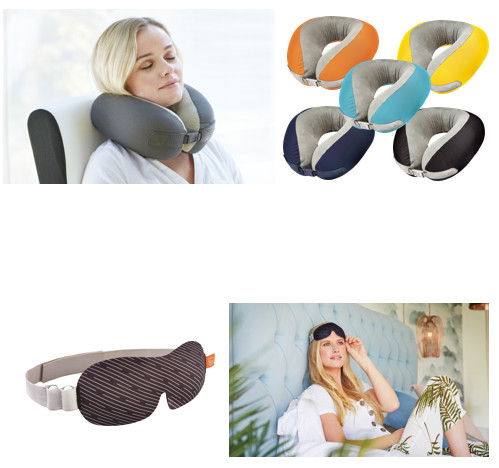 While Mother's Day may not include afternoon tea or a spa day this year, that doesn't mean you can't treat your mum. If anything, after a year of limited time together and even simple hugs being off limits, she deserves it more than ever. The events of the last year have taught us the importance of creating little moments of joy and these great value accessories from Go Travel are sure to do just that. Whether your mum is a beauty fan or an organisation lover, Go Travel has you covered with gifts that are both useful and thoughtful. They also won't break the bank.
Memory Dreamer
If your mum a bookworm who suffers from neck pain or an avid travel enthusiast dreaming of taking the trip of a lifetime once things go back to normal, then this comfortable memory foam pillow is sure to bring a smile to her face. Super supportive, the Memory Dreamer from Go Travel instantly moulds to the contours of your neck and has a fully adjustable front closure for a personalised fit. Its gently tapered rear provides the perfect position for reading in bed or sleeping upright and a scrumptiously soft outer cover is easy to remove and clean. Plus, the Memory Dreamer comes in a variety of different colours, so you're sure to find a one she'll love.
Shaped Eye Mask
Being a mum is hard work, so treat her to some well-earned rest with the Shaped Eye Mask from Go Travel. This light blocking eye mask comes with ear plugs and a hygienic drawstring carry pouch which makes it easy to keep track of each element. The mask features two domed recesses to minimise contact with the eye, making an afternoon nap hassle free as it won't mess up eye make-up. The elasticated headband features a non-snag Velcro fastening which is adjustable to ensure a comfortable fit and means you can avoid getting that tell-tale strap mark in your hair.
Squeezy Bottles
Perfect for beauty fans, the Squeezy Bottles from Go Travel allow you to decant all your favourite toiletries so you can keep the shower tray free from big bottles of shampoo and conditioner. When lockdown is lifted, this handy duo of reusable 100ml bottles will also allow you to bring all your essential lotions and potions with you when heading to the gym or staying away from home. A leak-proof, non-drip cap prevents accidental spillages when in your bag and a rear suction cup attaches to any shower screen or tiled area for effortless, hands-free dispensing.
Packing Cubes
A great gift for fashionistas, the Triple and Twin Packing Cubes make organising your wardrobe or suitcase an easy task. Breathable front covers ensure you can instantly identify what's inside and keep contents fresh when storing. These multi-size cubes come in perfectly proportioned options for different types of garments, from blouses and dresses to socks and all your essentials. They're ideal for organising accessories too! Providing greater garment protection, you won't need to re-iron your clothes when it comes to wearing them.
For more information about Go Travel, please visit: go.travel
Luxury soy-blend perfumed candles are the perfect last minute Mother's Day gift. Each contain essential oils and use a soy wax derived from soy grown in the EU (no deforestation). They are: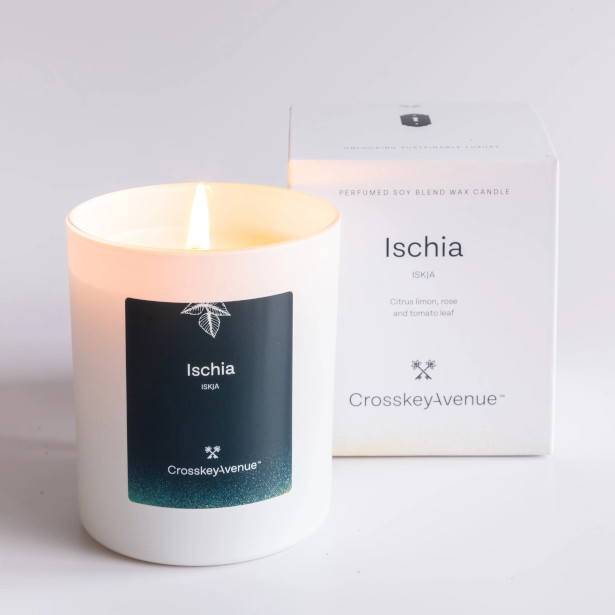 Ischia: (uplifting) crosskeyavenue.com/products/ischia-by-crosskey-avenue-a-scented-candle
Langkawi: (opulent) crosskeyavenue.com/products/langkawi-by-crosskey-avenue-a-scented-candle
Haputale (comforting) crosskeyavenue.com/products/haputale-by-crosskey-avenue-a-scented-candle
Each are available at www.crosskeyavenue.com for £39 with free UK delivery and optional gift wrapping.
We are Crosskey Avenue – crosskeyavenue.com – a new south London perfume house who launched in December 2020 with a collection of three exquisitely perfumed candles. Each fragrance take its name much loved destination and is inspired by travel, nature and the world of horticulture.