Helly Hansen expands innovative 100% recyclable
Mono Material urban collection
PINTEREST | TWITTER | FACEBOOK | YOUTUBE | INSTAGRAM
For over 140 years, Helly Hansen has pushed the boundaries of the industry, developing innovative technologies and quality designs to help people stay and feel alive. With innovation at its core, the Norwegian-based brand continues to explore opportunities to push the industry further, and for Summer 2021, Helly Hansen expands its Mono Material collection with a new 100% recyclable, waterproof/breathable collection.
First launched in the Winter 2020 collection, the Mono Material line is designed with a garment's entire life cycle in mind. Each product is made from 100% polyester, encouraging a better resource in a circular system where the goal is textile-to-textile recycling. When recycled into new materials, mono materials maintain a higher quality than mixed fibres, and for consumers, these singular material garments are resilient and easier to care for, delivering longer-lasting performance and protection.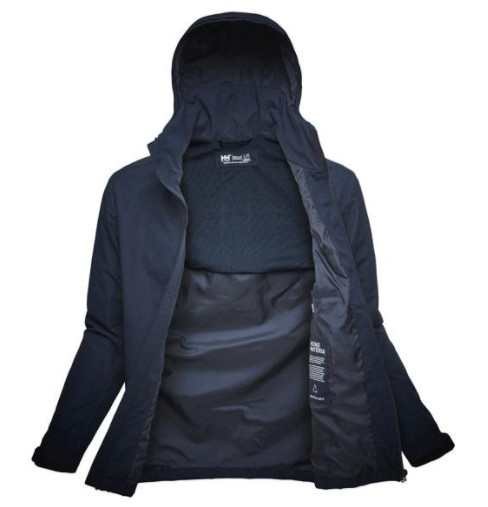 With 73% of clothing either ending up in a landfill or being incinerated at the end-of-life and only 1% of textiles being recycled into new fabrics, Helly Hansen is hoping to lead the way forward in reducing waste through circular recycling.
Rebecca Johansson, R&D and Sustainability Manager at Helly Hansen, comments, "We're excited to truly be on the cusp of efficient garment-to-garment recycling with our Mono Material collection, but we know that the solution to textile waste is bigger than what we can do on our own. We will continue to work alongside key players in the entire value chain, and everyone in the industry will need to work together to make circular recycling a reality. While there is a lot of work to be done and the infrastructure is still in development, we will continue to do our part, reducing waste and contributing to the future of the industry."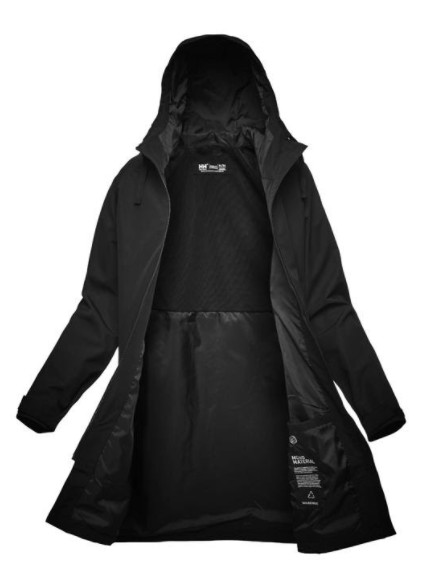 Launching for Summer 2021, the Mono Material collection adds the new Mono Material Raincoat available in both men's and women's specific styles, and the Mono Material Rain Jacket. Each garment features HELLY TECH® Protection waterproof/breathable fabric and a PFC*-free durable water repellent treatment. The raincoat also features back ventilation and adjustable cuffs, and the jacket is equipped with a packable hood.
Kristoffer Ulriksen, Category Managing Director for Urban at Helly Hansen, adds, "We put a lot of thought into how we can continue to push the boundaries of the industry using new technologies and innovative designs. With the Mono Material line, we're excited to take an important step forward in supporting a circular economy while still delivering the high-quality weatherproof protection that our consumers expect."
The Mono Material Raincoat and Rain Jacket will be available for purchase online and in-store from Spring 2021. To learn more about Helly Hansen's innovative technologies and the entire Mono Material collection, please visit: www.hellyhansen.com.